Posted by Susan J. Deep Red Stamps on Apr 12th 2021
Take any sketch book or journal that has a spiral or coil binding and make a new customized cover by rubber stamping. The secret it to use a blank page out of the book and glue it back onto the cover and I will share with you how to do this.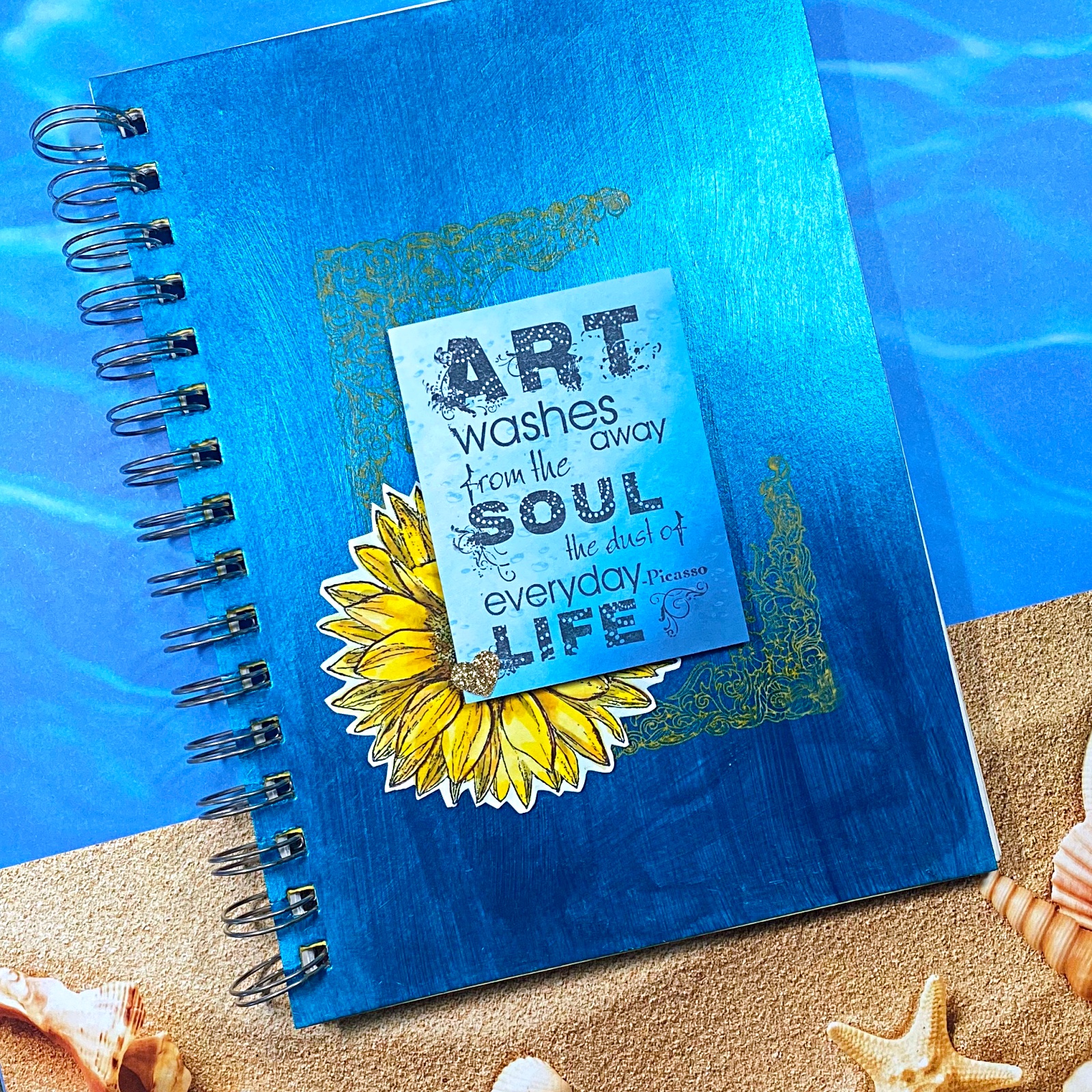 For this project, I used a mixed media journal by Strathmore with a coil binding and 90 lb pages.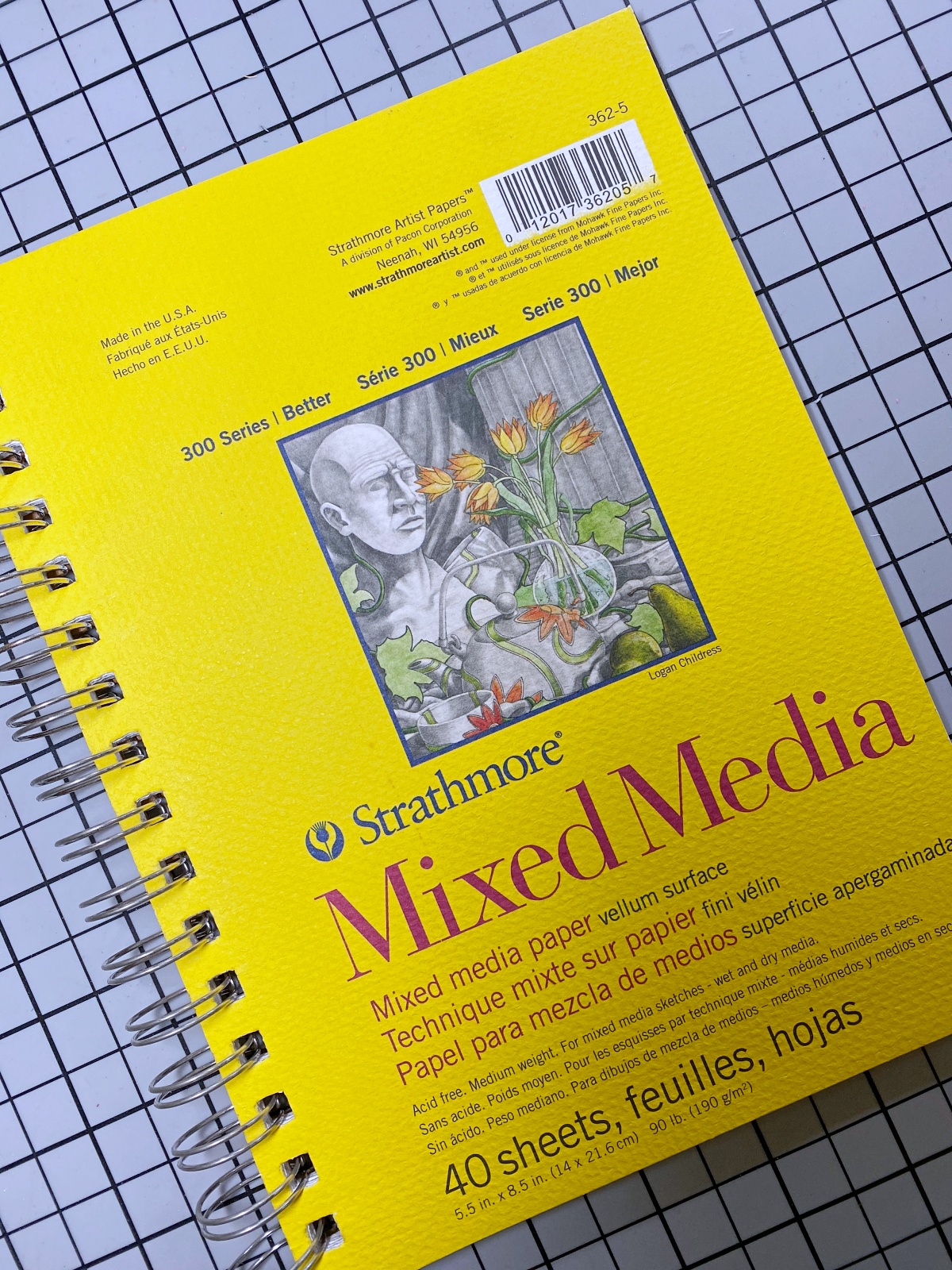 Easily tear out a page.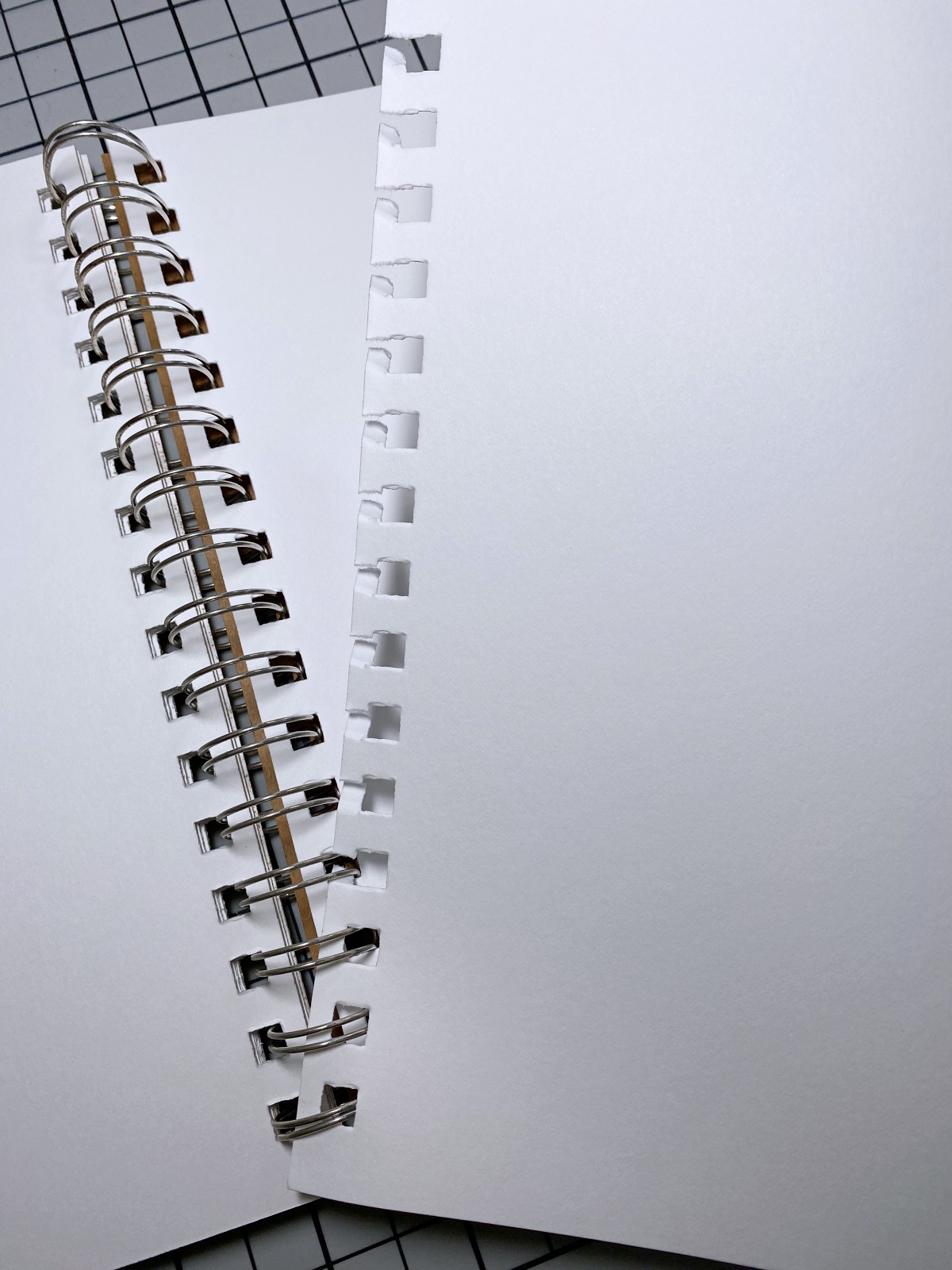 I decided to apply a beautiful acrylic paint, Metallic Teal with a sponge brush. But if you do not wish to paint, you can apply stamping ink with sponge brushes or daubers, or spritz alcohol inks.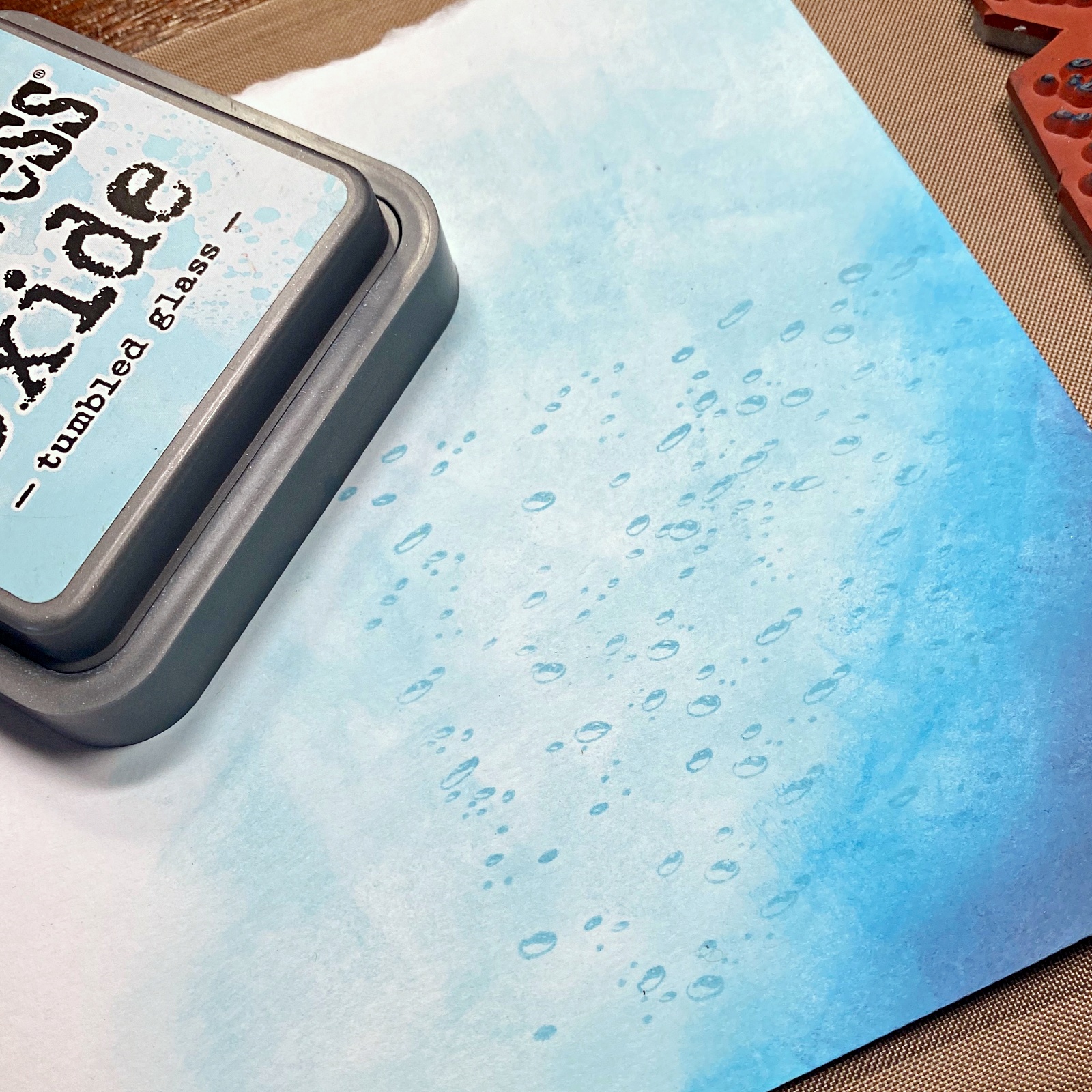 For the centerpiece of the cover, I stamped our Water Beads Rubber Stamp onto card stock that I had added 3 different Distress Oxide inks with a sponge.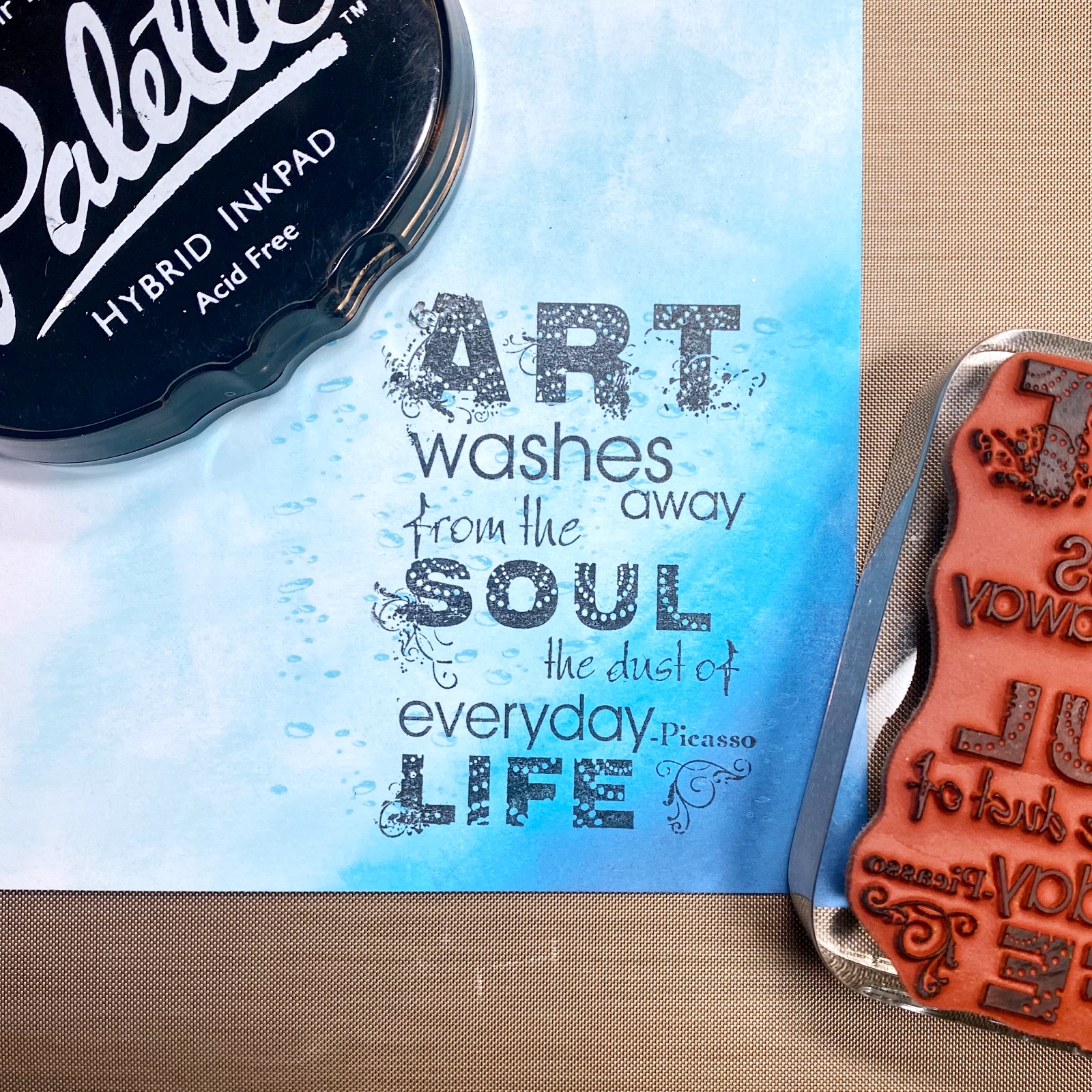 I then stamped our Art Soul Life Rubber Stamp with Palette's Hybrid Noir ink.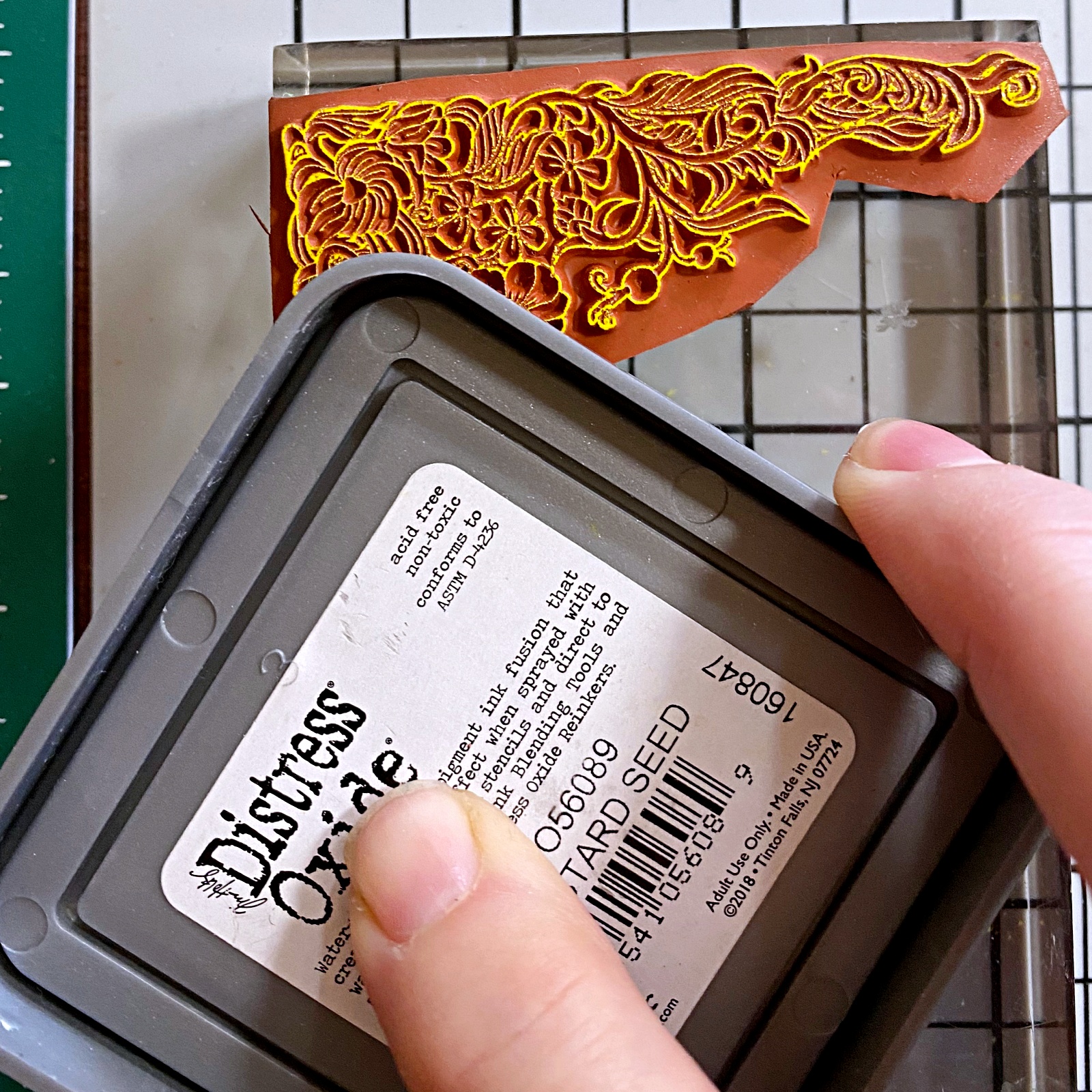 I stamped our Floral Corners Rubber Stamp directly onto the painted page. Our Floral Corners Rubber Stamp features two intricately detailed stamps. You can use the stamp without cutting it apart or cut them apart and stamp with them separately. Note: Distress Oxide inks must be heat set with a heat gun when stamping on acrylic surfaces.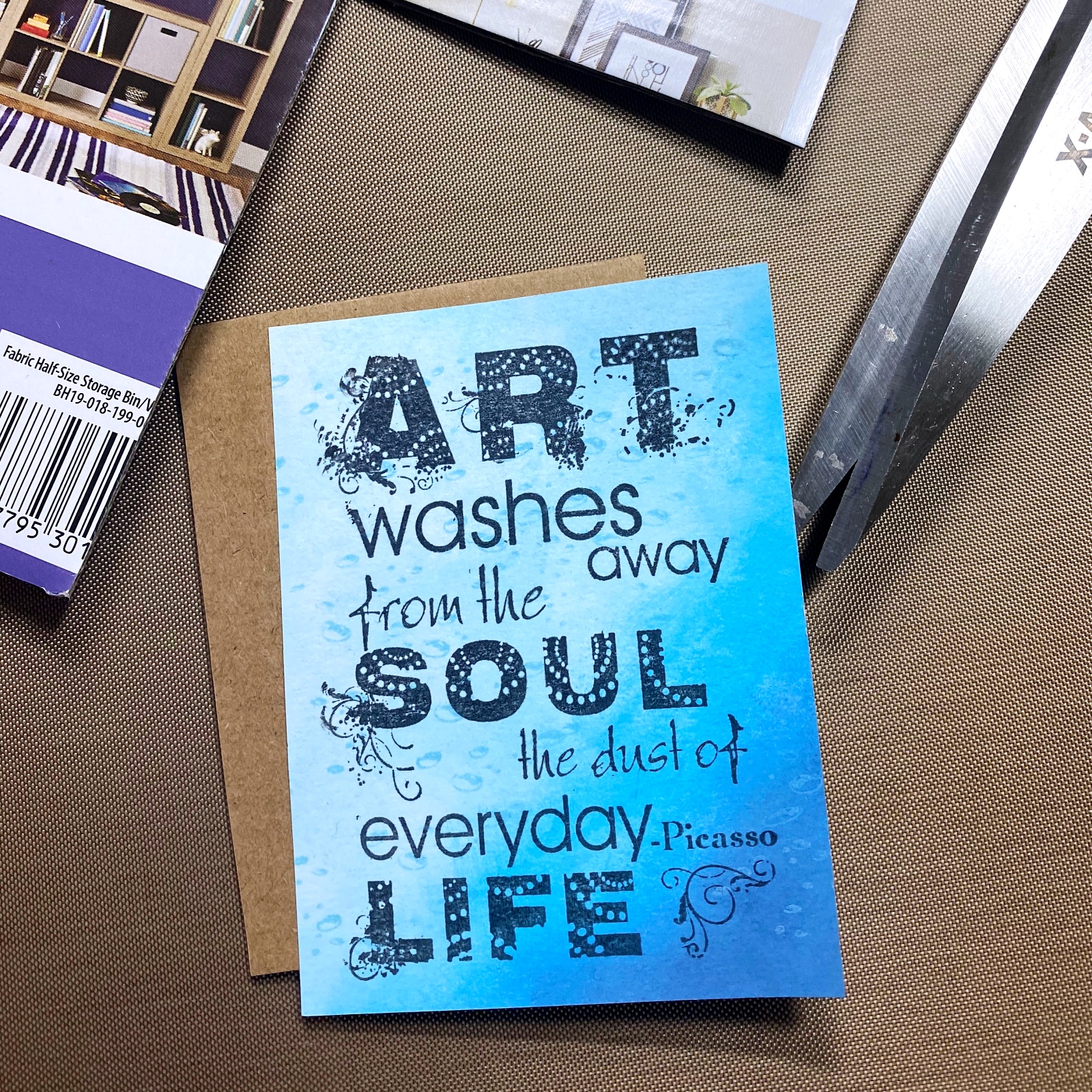 To add strength to the Art Soul Life rectangle, I glued some chip board to the back from recycled packaging.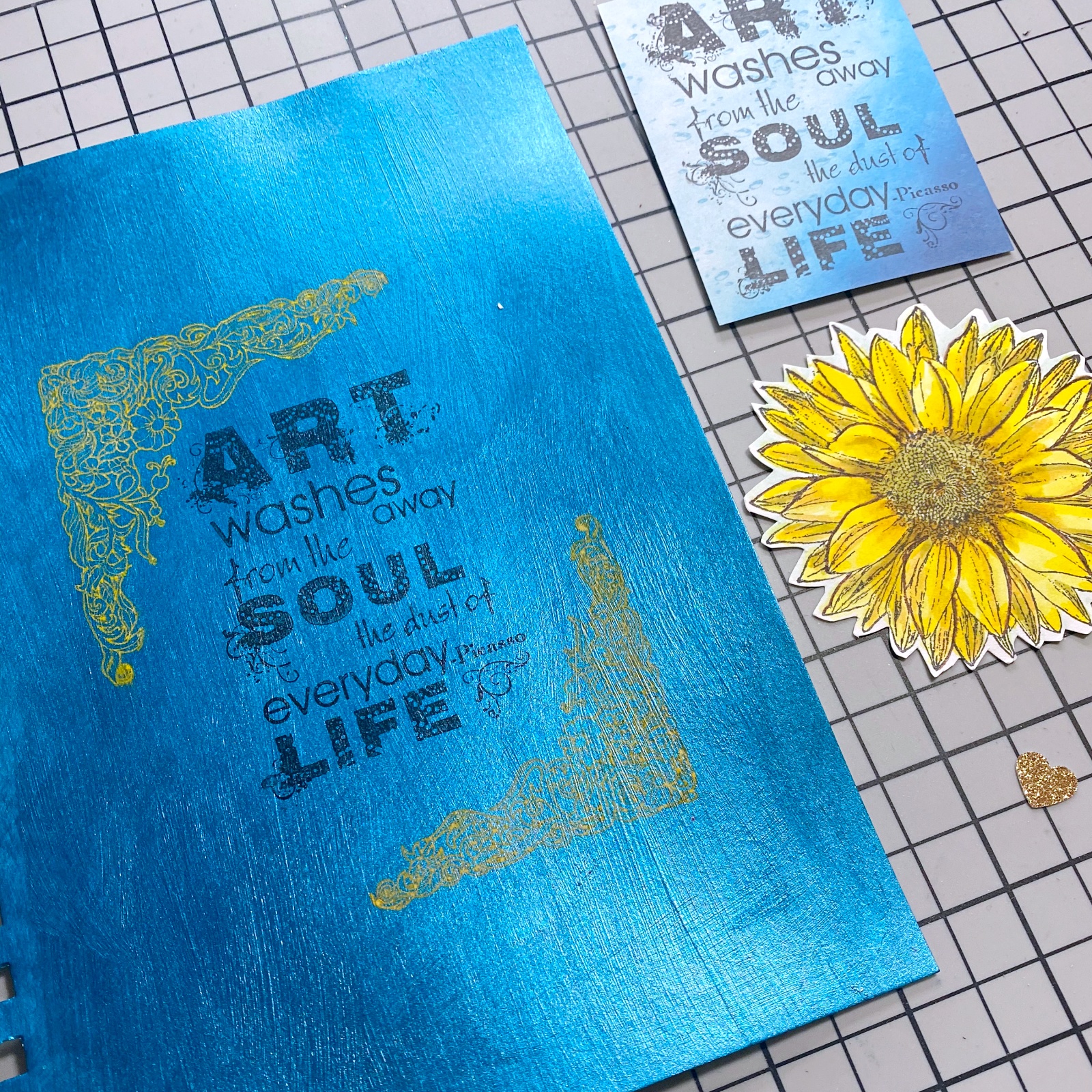 Our Large Sunflower Rubber Stamp (measures about 3 inches x 3 inches) was stamped onto white card stock and colored in. It will be used in the corner behind the Art Soul Life piece. (Originally, I was just going to stamp the design onto the painted page, but decided to have a brighter centerpiece so the original stamping was covered).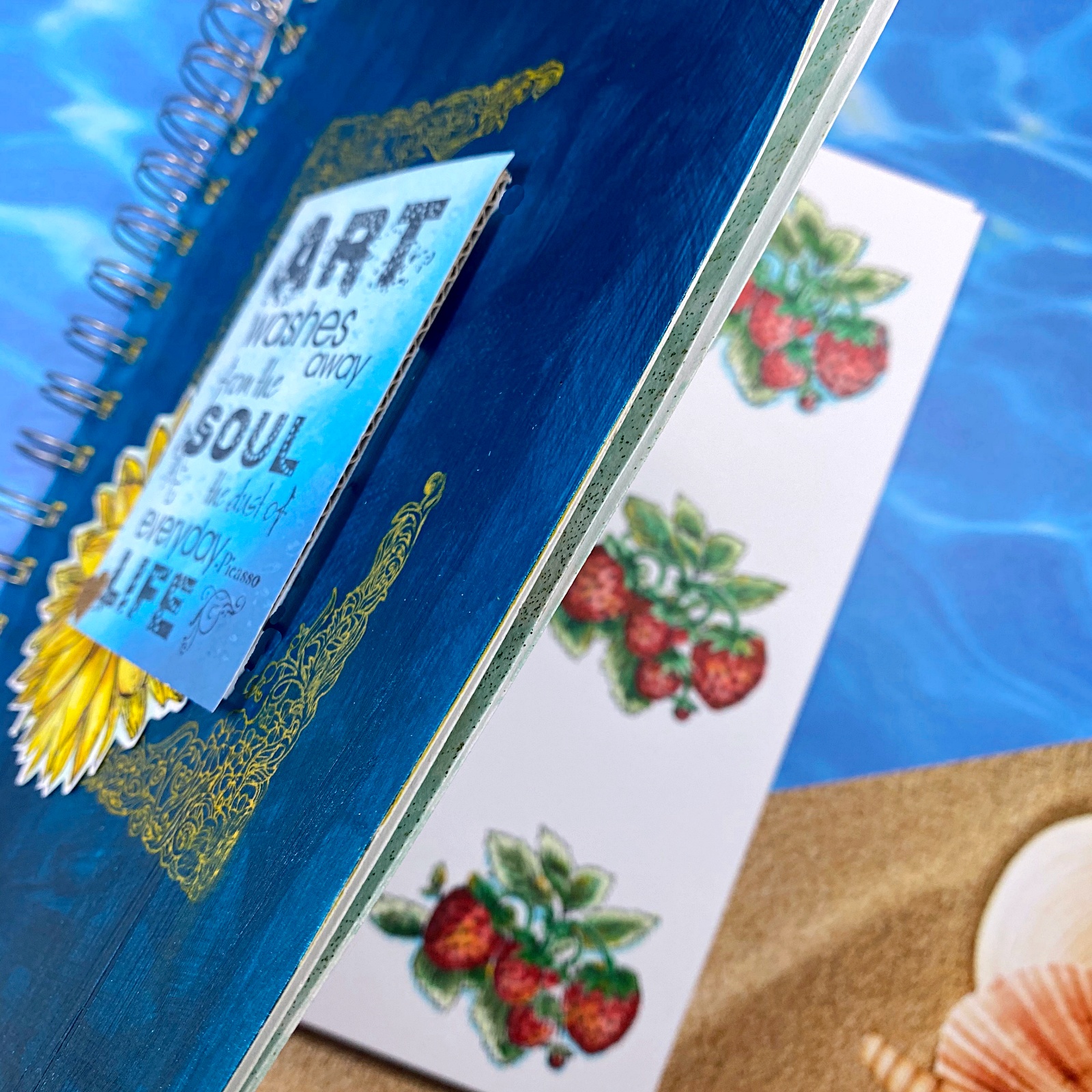 To assemble, I first glued the Sunflower stamp cutout onto the page. I then used foam tape to apply the Art Soul Life in the middle of the page. Adding a little glitter heart cutout in the corner. As a final step, I applied glue (glue stick) to the back of the page and carefully placed each back through the coils onto the original cover.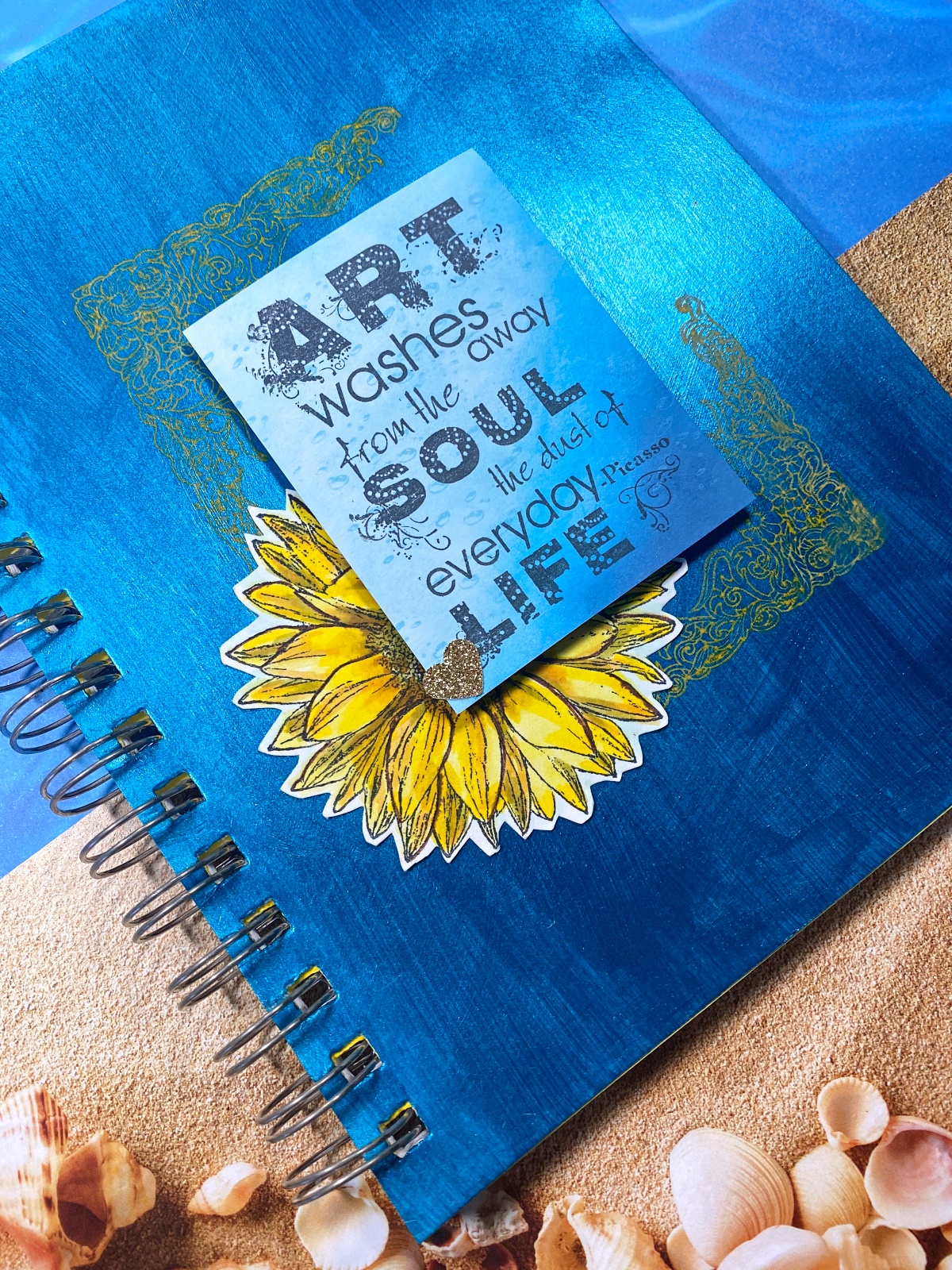 Mixed media journal books are excellent to paint and stamp on because they usually feature awesomely thick paper. Since these books tend to stay around for a while, I hope you will decide to 'redecorate' your next journal. Or purchase one, personalize the cover and give as a special gift to someone! Happy stamping everyone.