Posted by Susan J. Deep Red Stamps on May 10th 2022
Our City Girls Night Out is the perfect stamp set to create the dance number (at least on paper anyway) from the musical La La Land (2016) starring Emma Stone and Ryan Gosling. The song, "Someone In the Crowd" has Mia and her roommates getting ready to attend a party. The colors of the wardrobe was an inspiration and hopefully you will find as much fun creating the dance scene with rubber stamps. We have a free template to download and print so that you get the colors of the dresses, hair and accessories perfect! Download our free template here. Whether you spend me-time crafting in your space or in a paper crafting group, we invite you to stamp along to this great movie scene.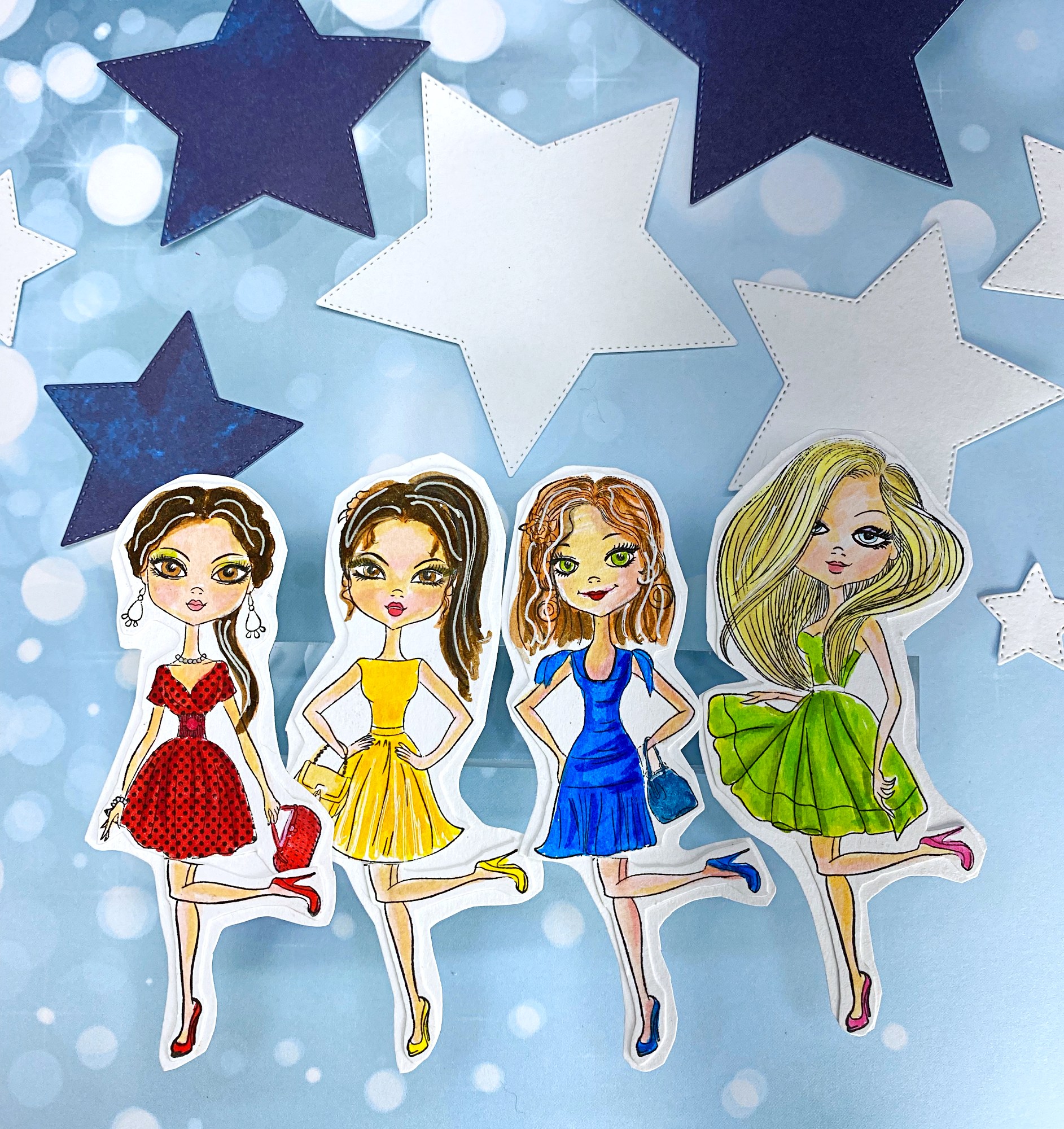 If you haven't watched the movie or it's been a while, watch the video for "Someone In The Crowd" on You Tube: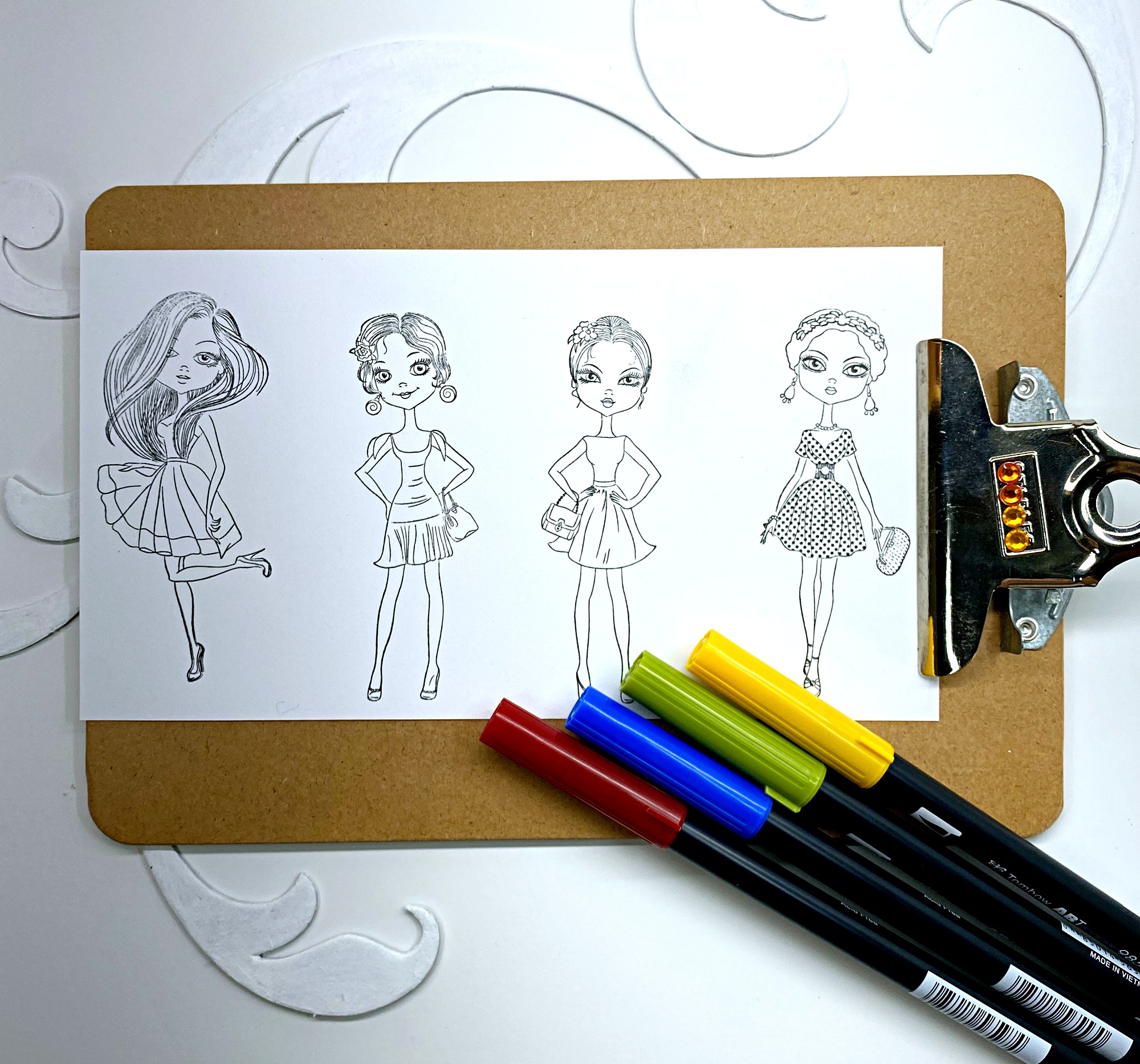 Our City Girls Night Out Rubber Stamp Set is ideal for this project since they all have short, knee-length dresses. Isn't it awesome how the dresses are bright, solid gorgeous colors. Use your favorite markers.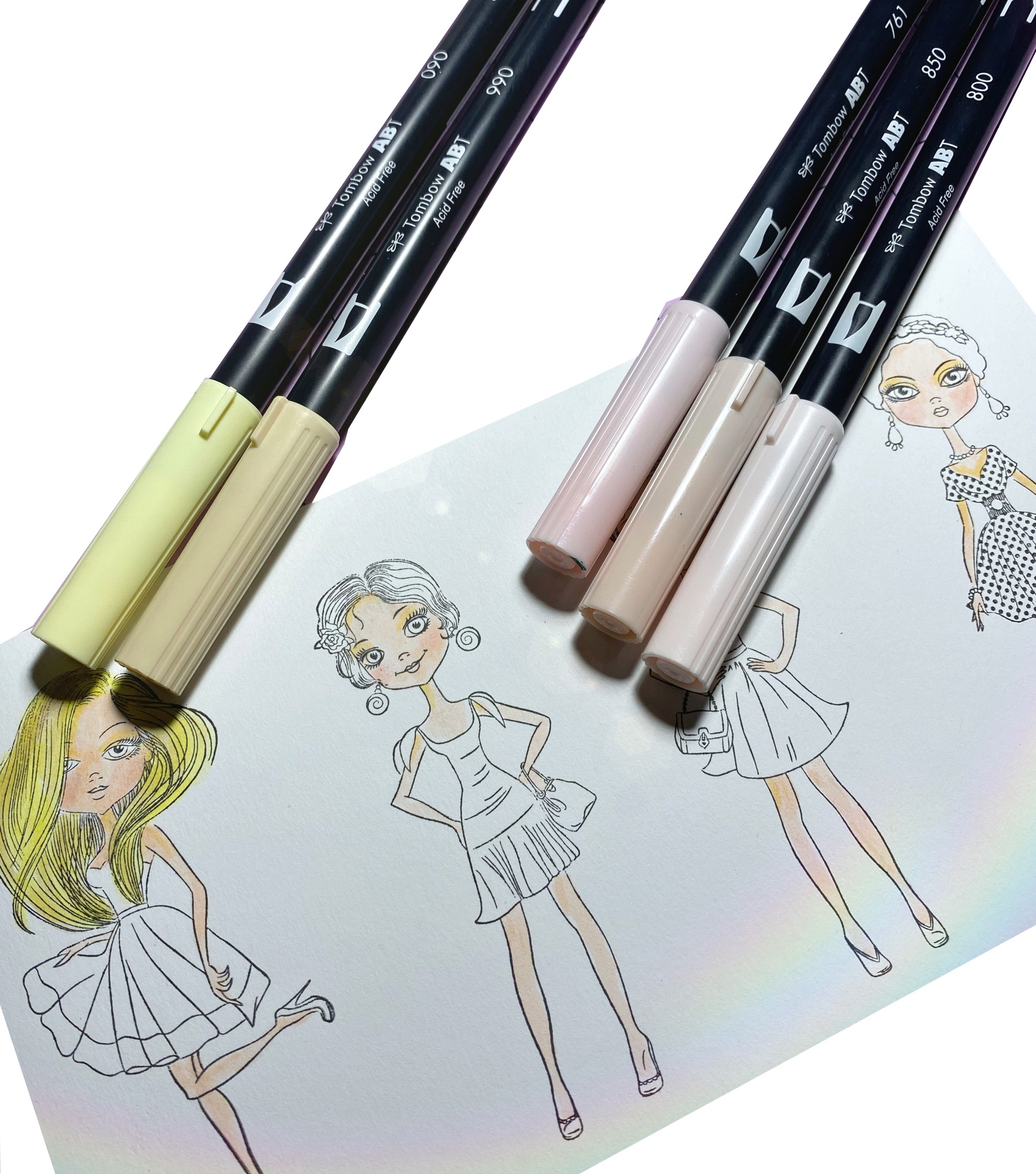 For this project, the skin colors used were No. 800 and 850 (Tombow) and 3 different hair colors: blonde, red and dark browns. The blonde hair was achieved using No.090 and 990.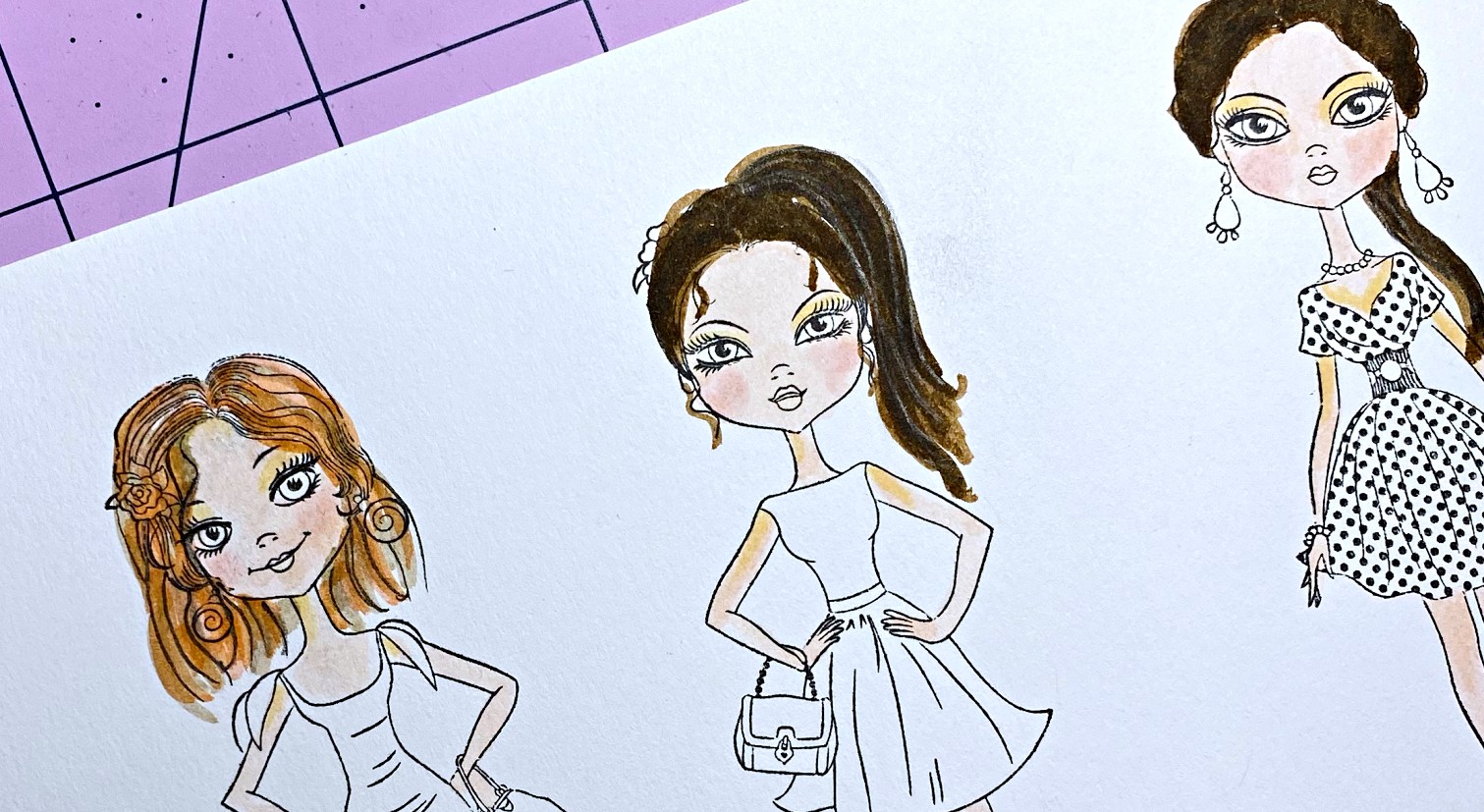 For Mia (blue dress girl, character played by Emma Stone) you will want to lengthen the hair and make it a pretty reddish brown. Also, add ponytails to the 2 dark brown hair dos.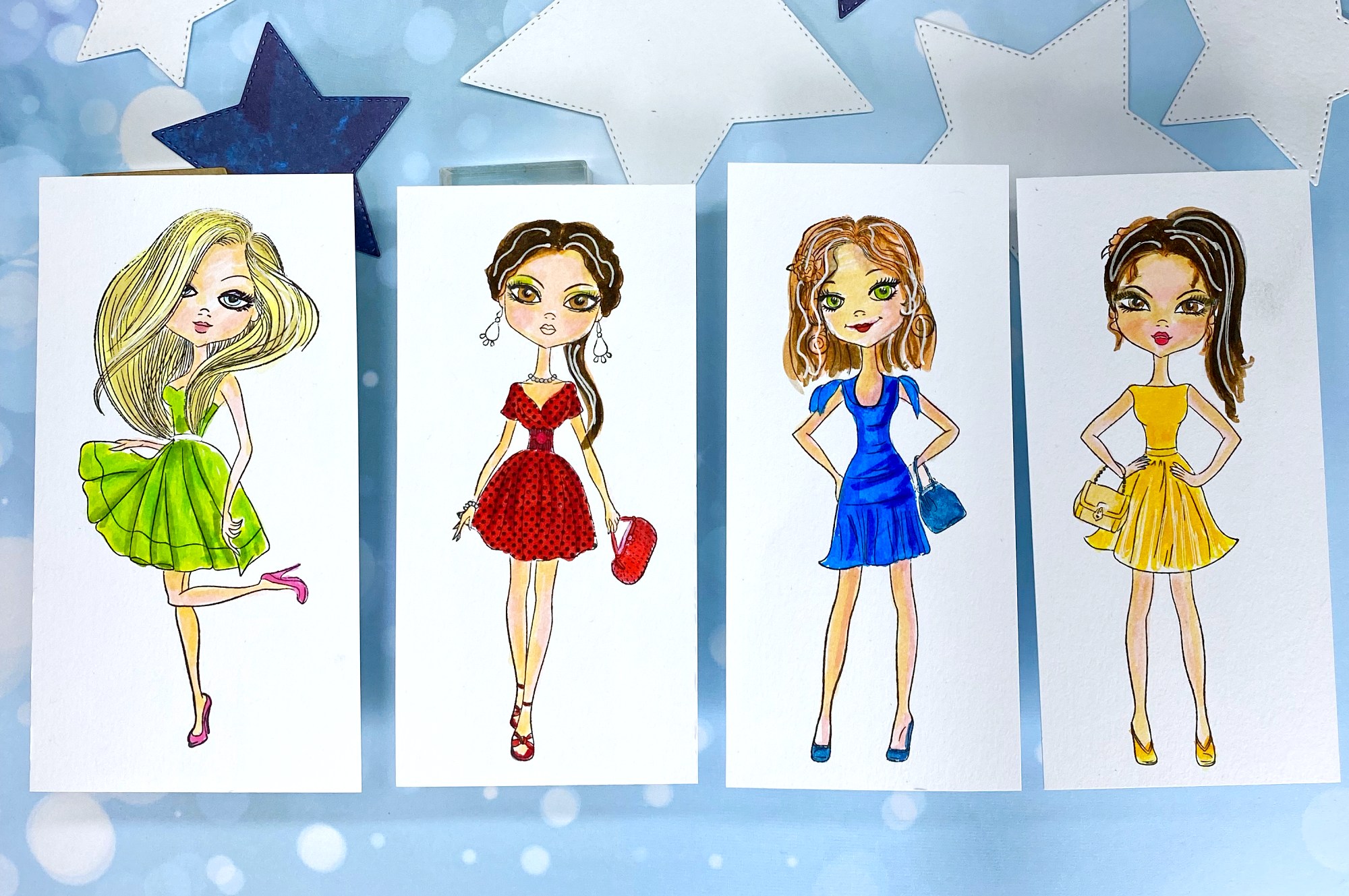 You can leave the girls as is and just color them in.
OR you can give them all kicking legs by stamping the one girl 3 more times (just the legs part).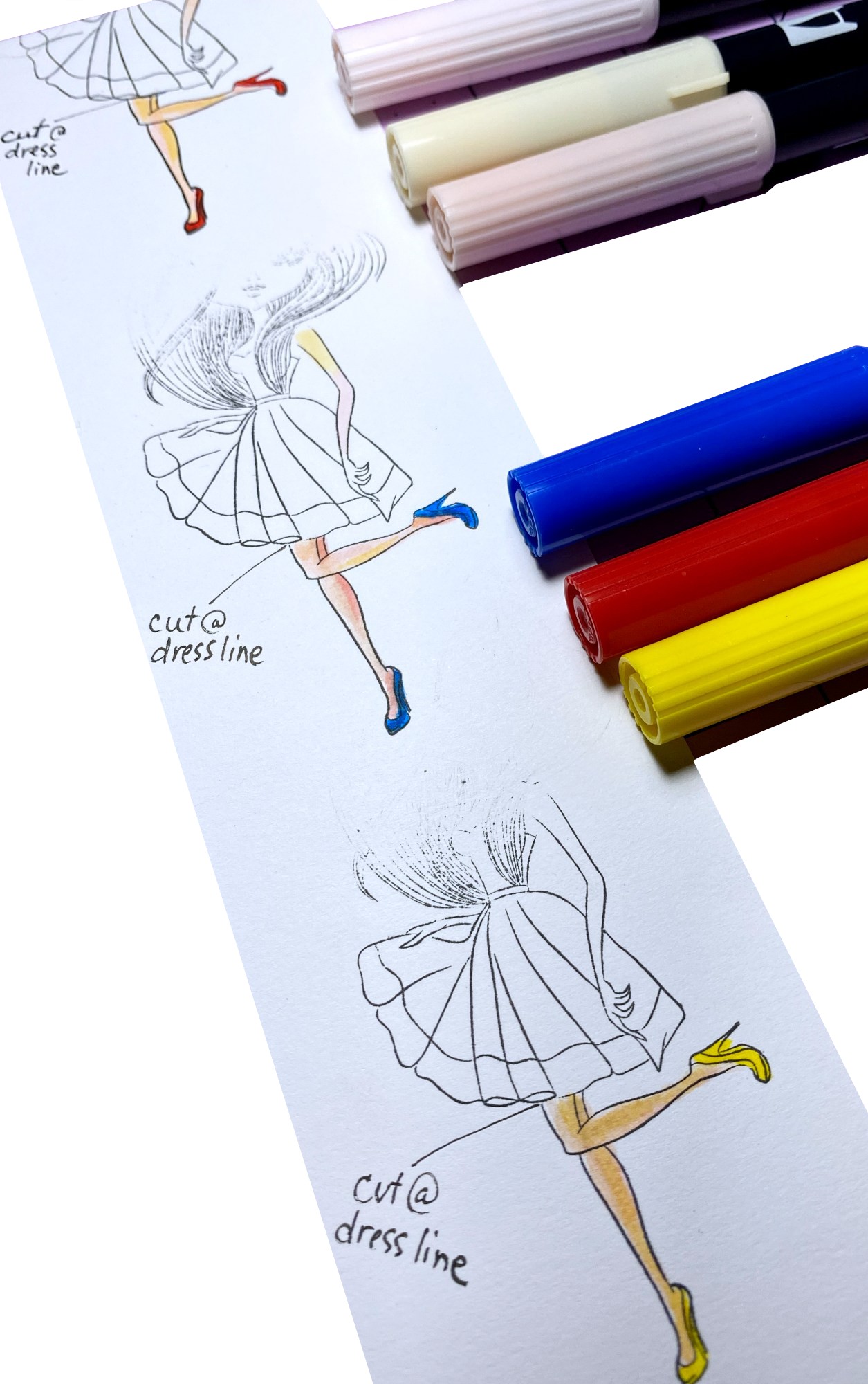 Simply replace 3 of the girls legs with the kicking legs and so they all will be doing the dance number, just like in the movie!
Below are the closeup pics of each individual girl colored in.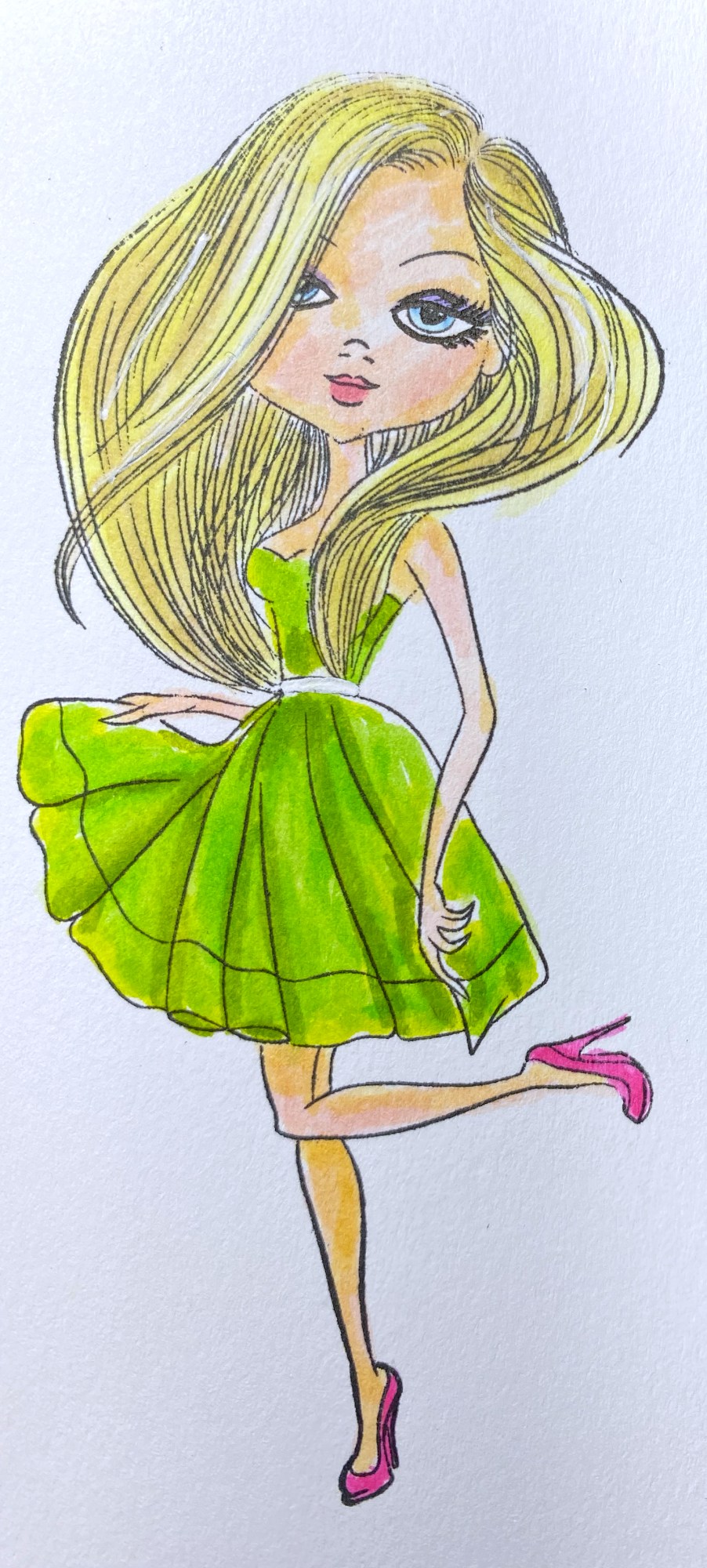 Above, green dress girl.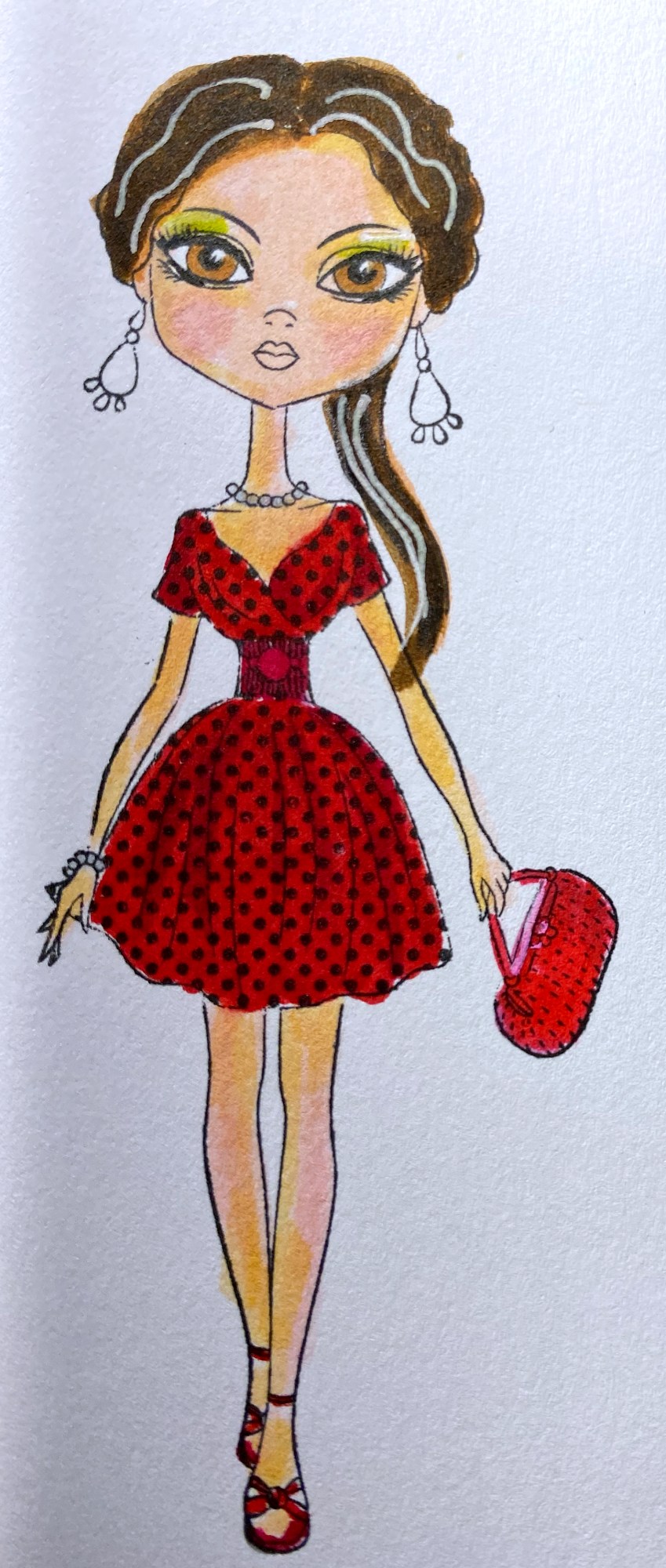 Above, red dress girl.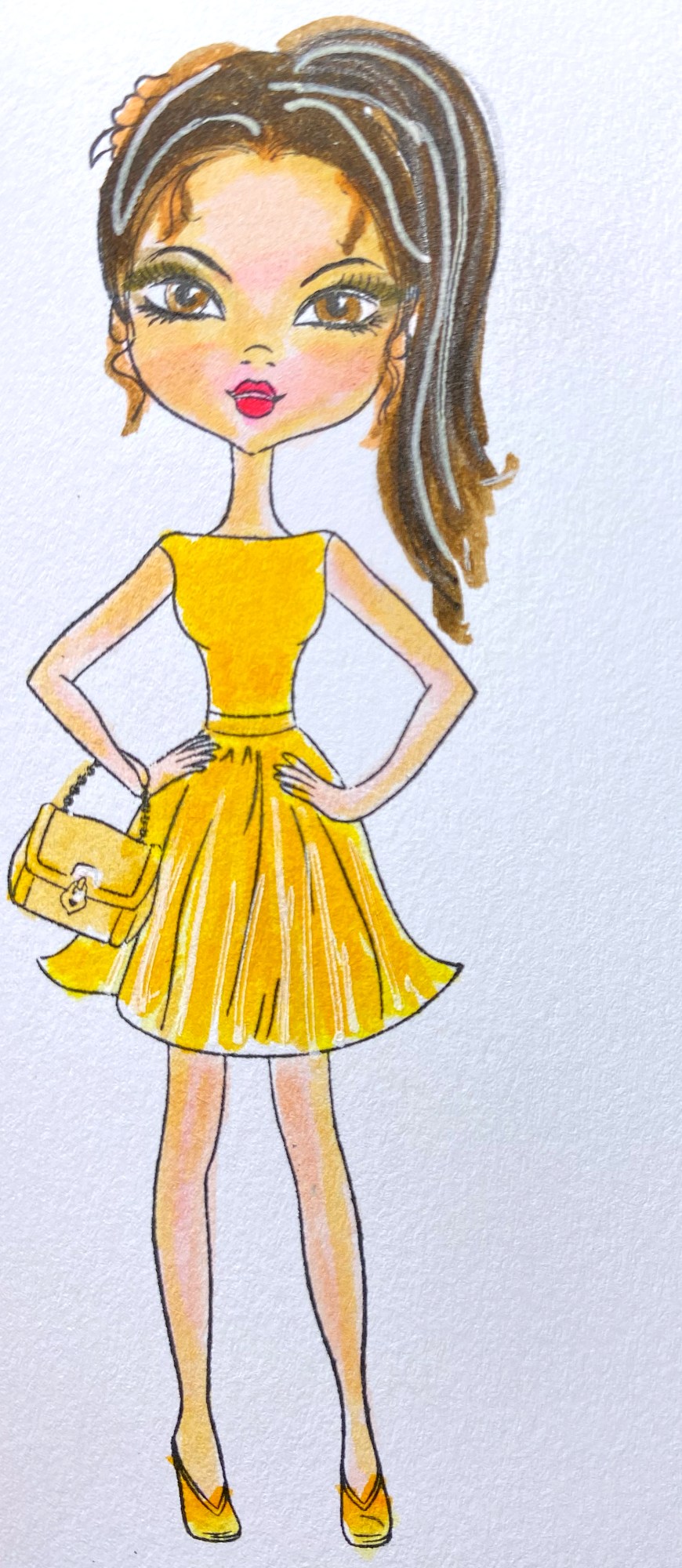 Above, yellow dress girl.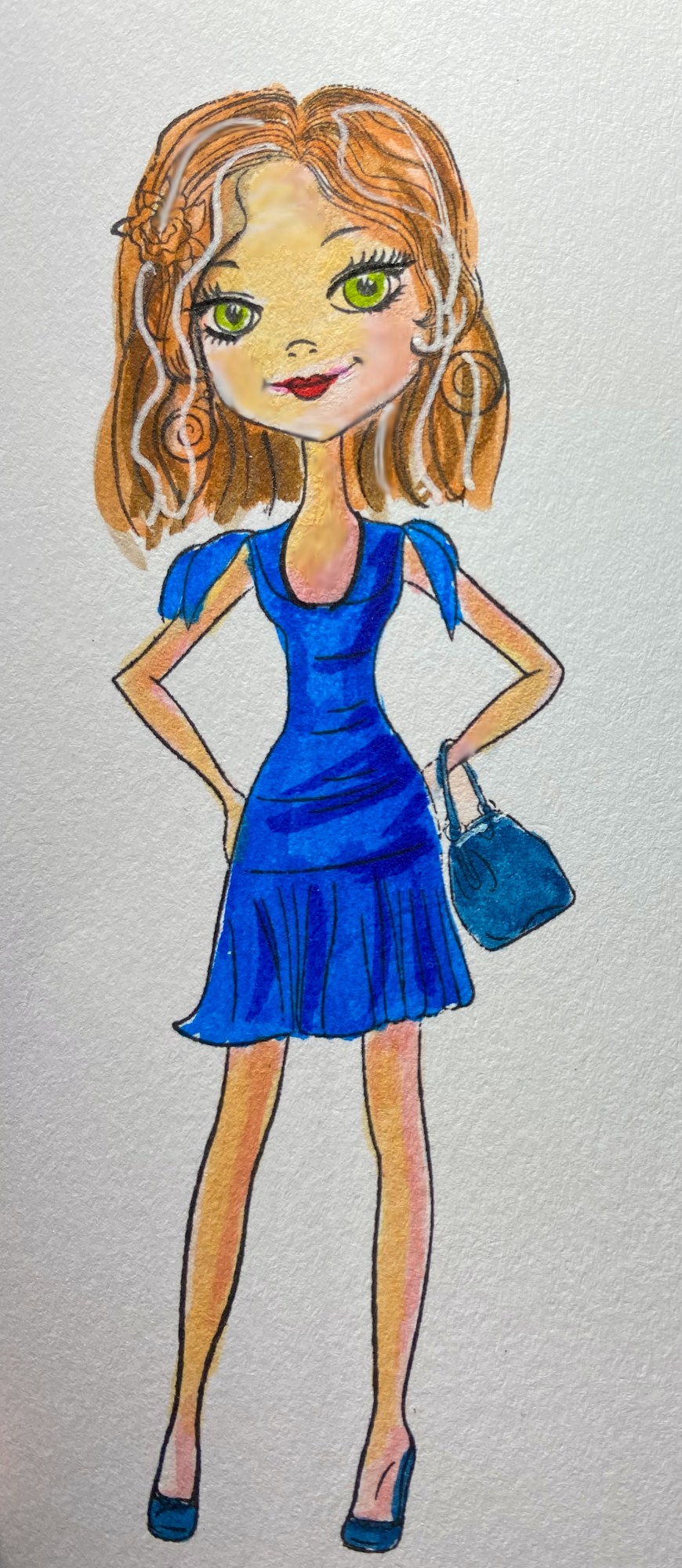 Above, and finally, the wonderful Emma Stone's character Mia in a blue dress.
You will certainly have fun coloring in these stamps and when you're done, watch the movie again!
We have many City Girls Rubber Stamp sets to choose from: Here is a link to see them all.