Posted by Susan J. Deep Red Stamps on Aug 15th 2020
Stamping onto any fabric is possible, yes, it really can be done. If you're like me, you love collecting fabric to store away for that perfect project. We'll show you how to apply a surface onto fabric that will allow you to rubber stamp a design onto it.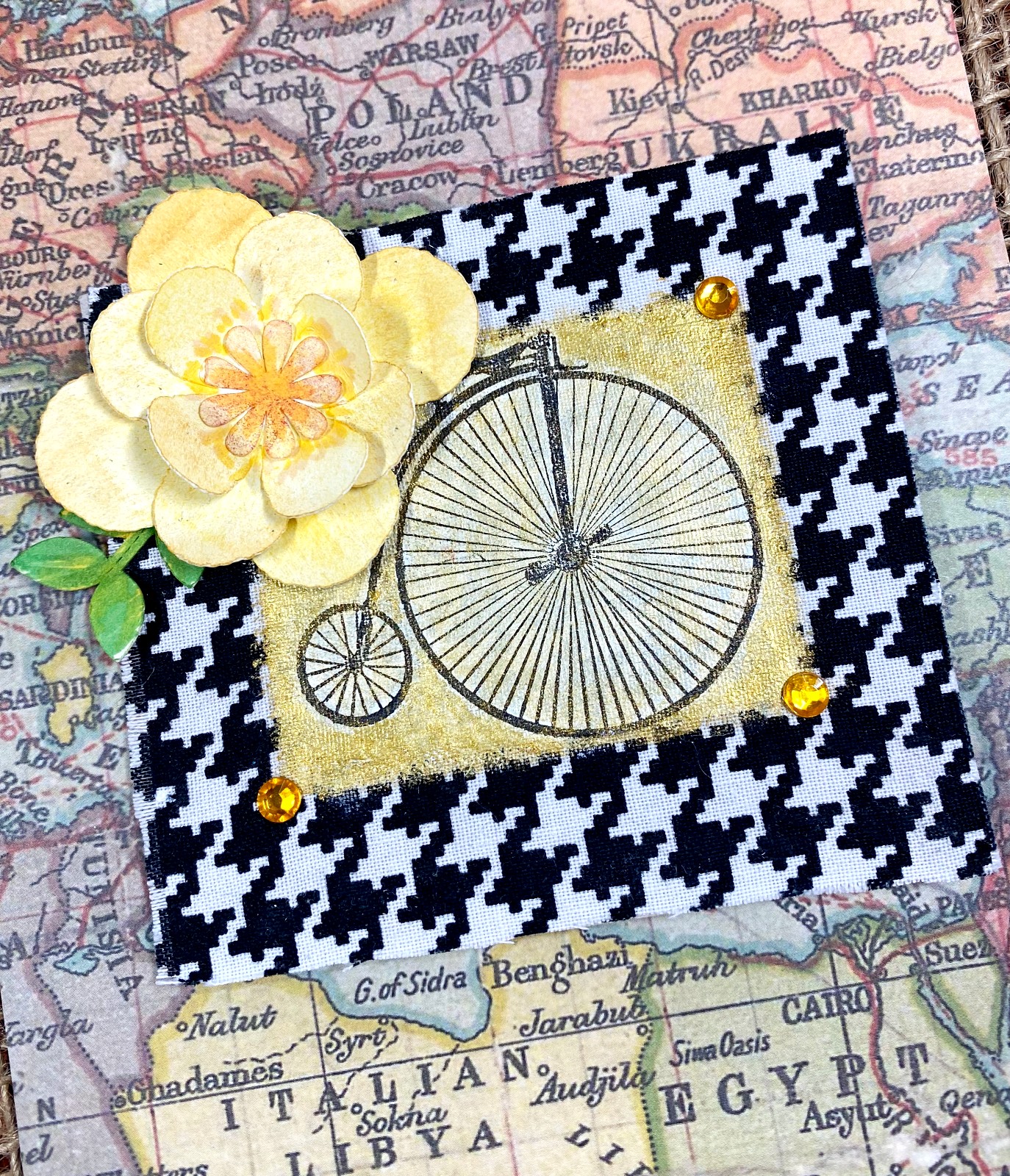 Above, our Penny Farthing Rubber Cling Stamp was stamped onto a gessoed section of cotton fabric. The houndstooth pattern gives it a nice frame. After stamping, I let the ink dry and painted with gold acrylic paint onto the white areas.
Materials:
Cotton fabric
Acrylic gesso
Stamping Ink, such as StazOn or VersaCraft
Paint brush
Rubber Stamps
Take a swatch of cotton fabric and apply acrylic gesso with a paint brush. Gesso is a medium that can be found in any art supply store, even Walmart. It looks like white acrylic paint, but it is used in the art world to prepare canvas for paint. You can order unprimed canvas from art supply stores and add your own gesso. But when painting, it's usually more convenient to purchase canvas that has been already primed and stretched over a frame.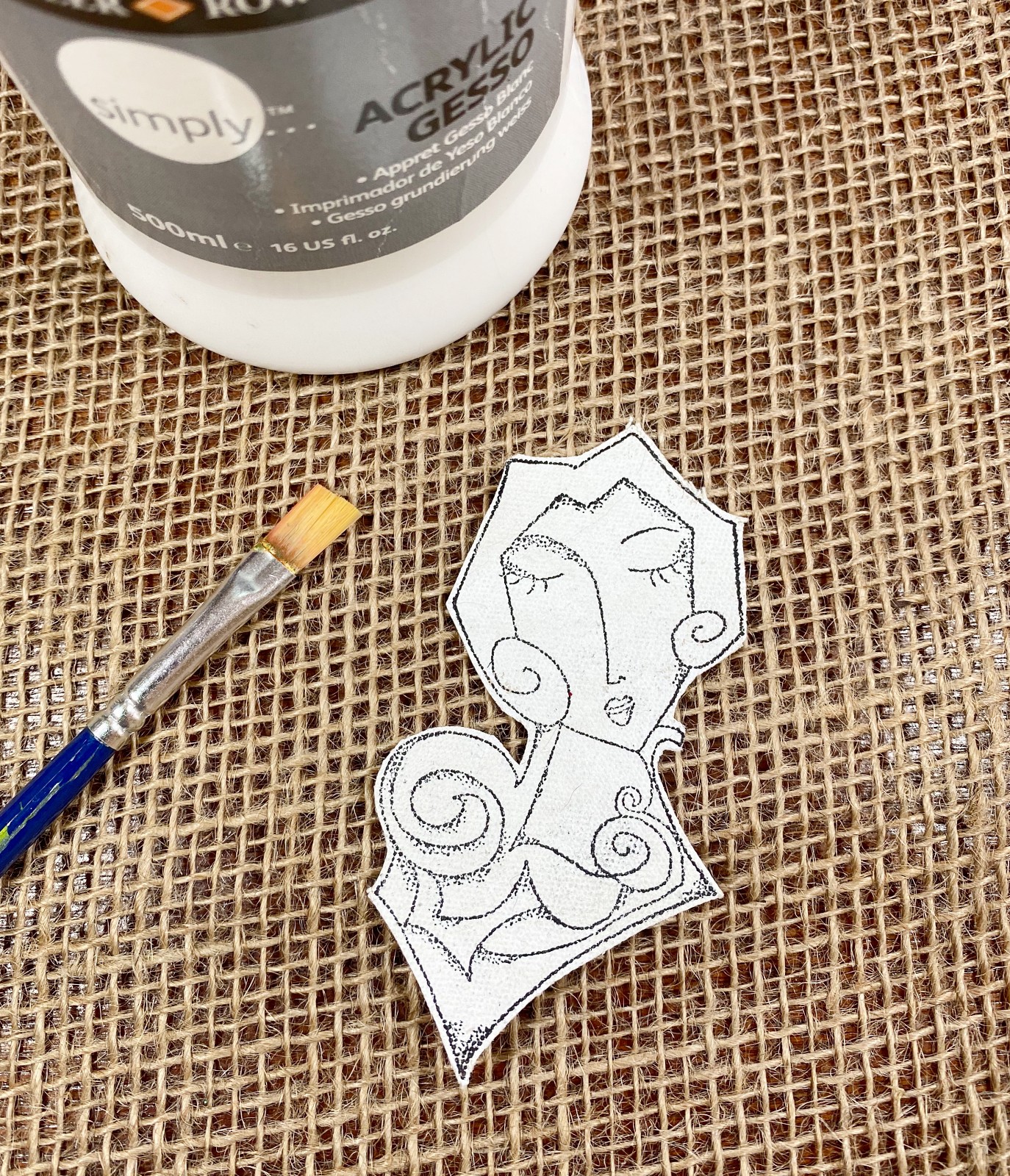 Above, is one of our Journaling Sketches I Rubber Stamps stamped with VersaCraft onto canvas that gesso was painted onto and allowed to dry. The stamp design comes out clean and perfect just like on paper!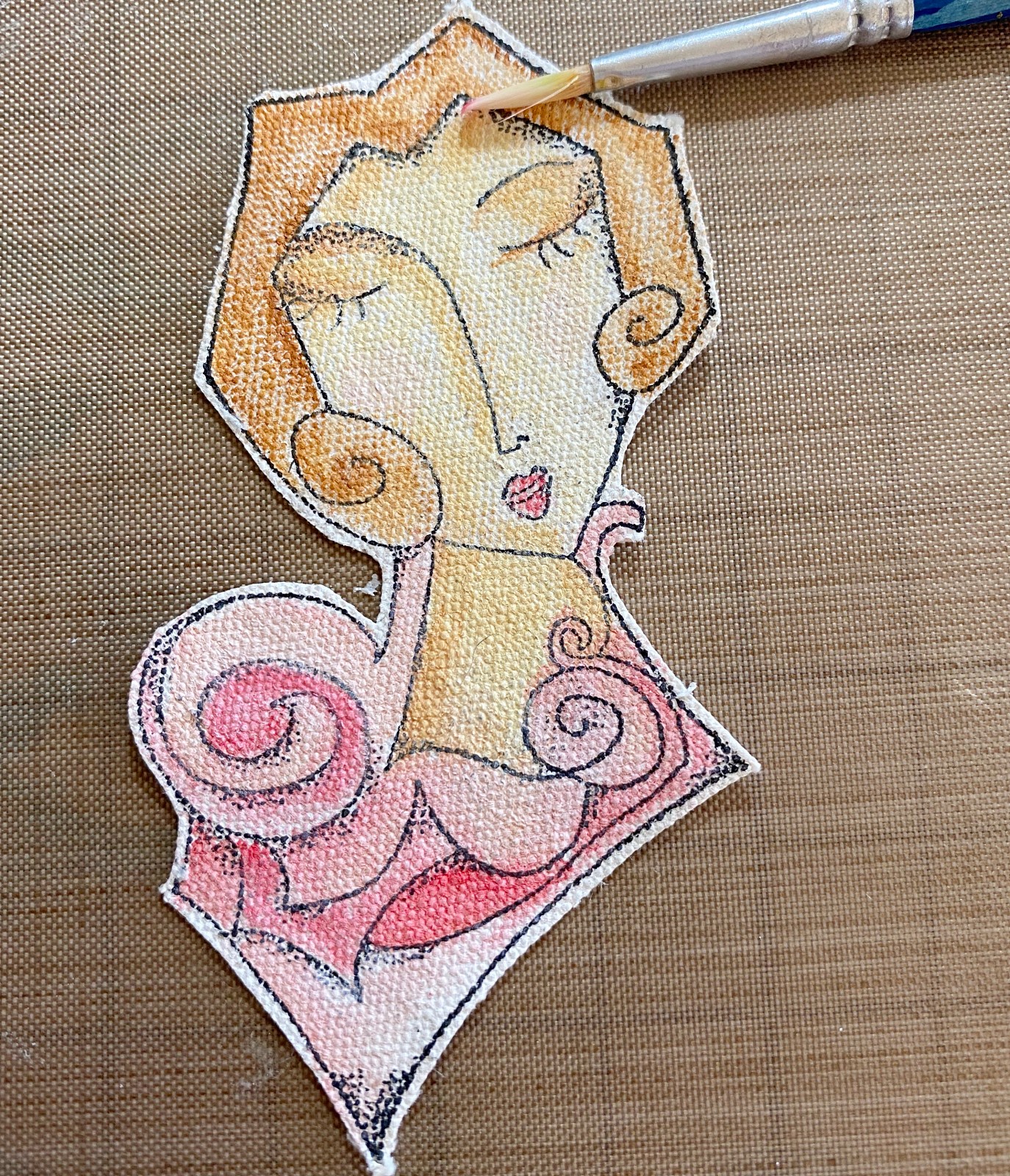 Use any colors to paint in the design. The great joy of painting is that you can achieve more shading and vibrant colors.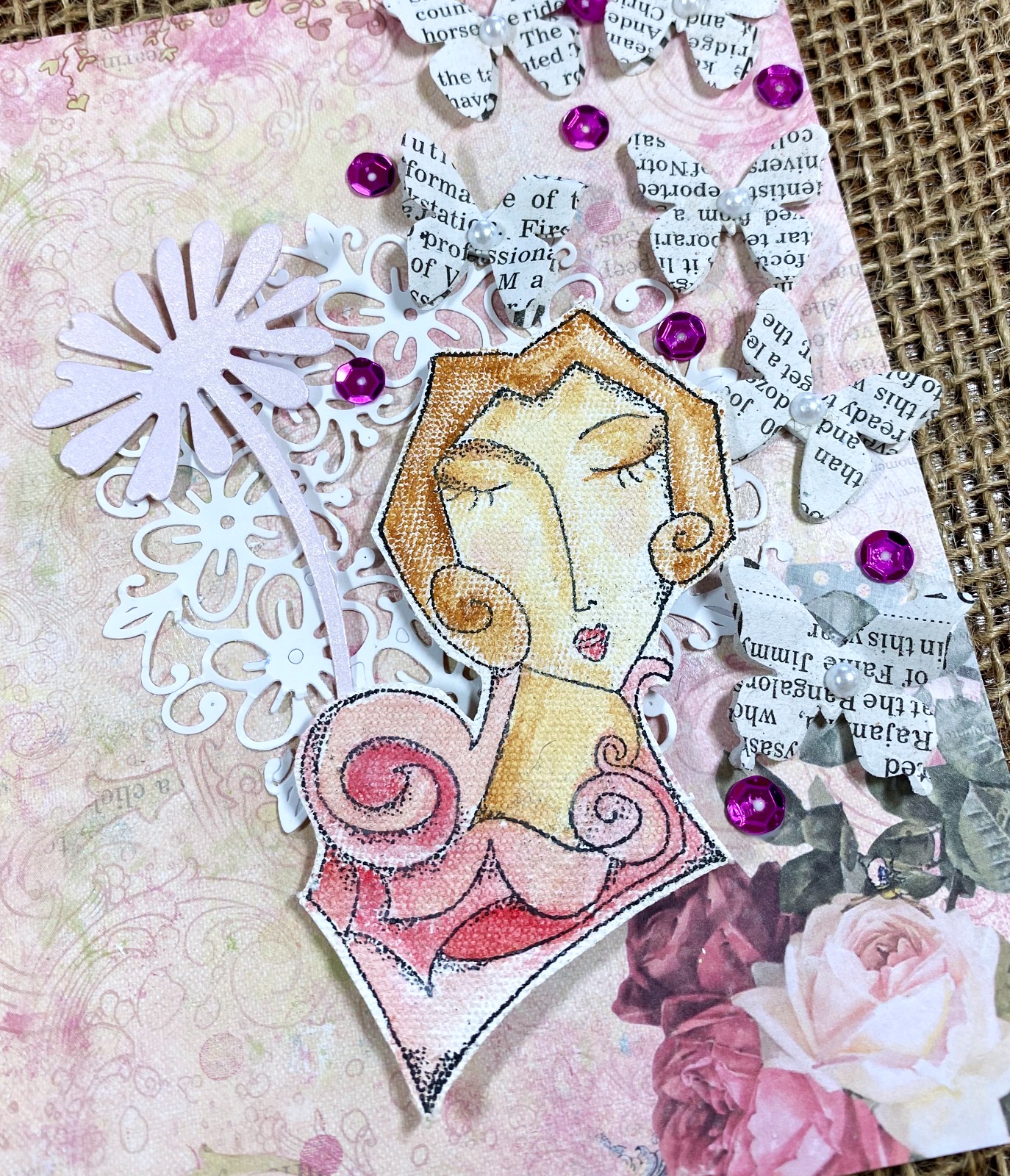 Applying gesso doesn't just have to be on canvas or fabric, you can also apply it to textured paper to make a smooth surface for stamping.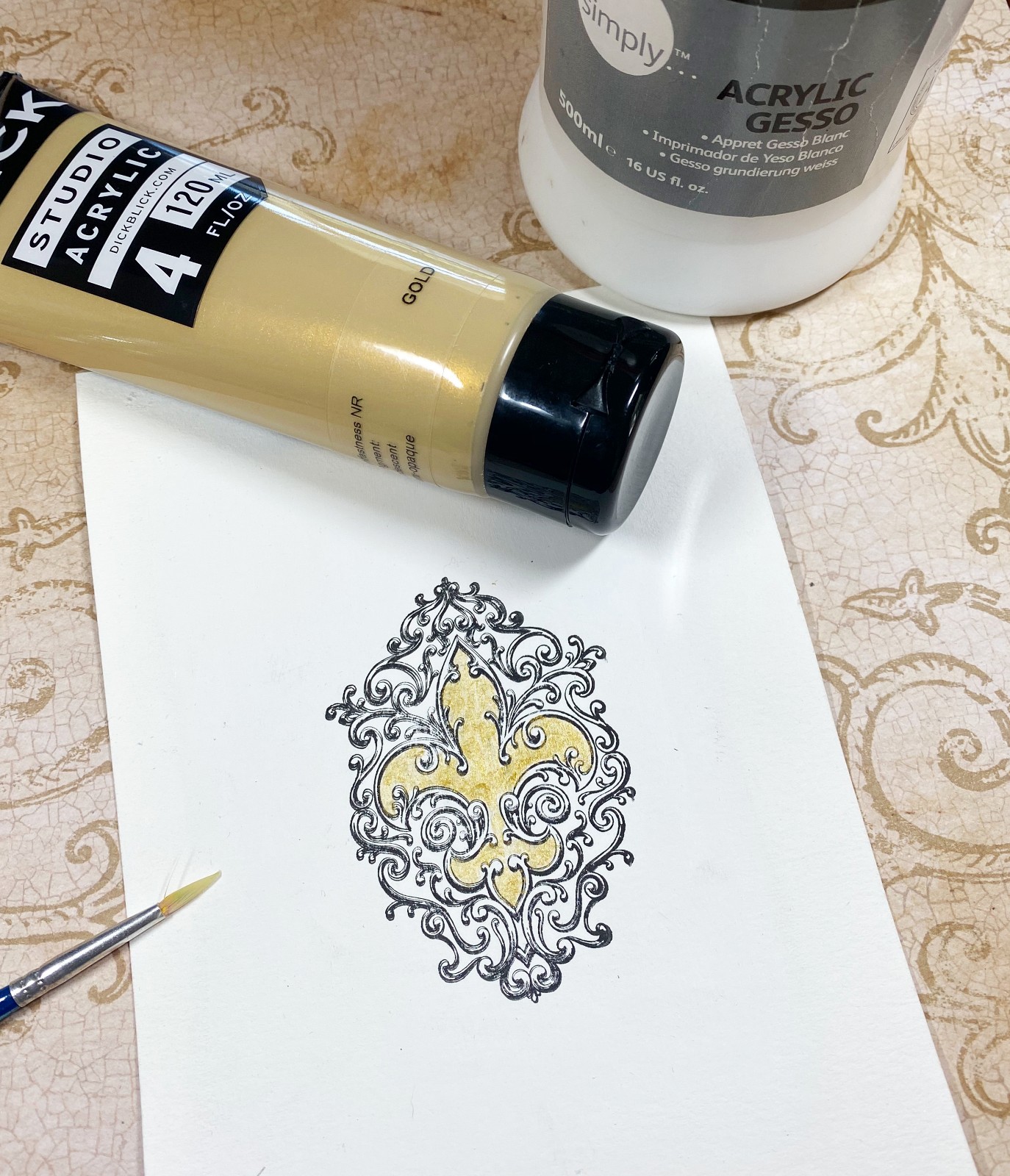 Above is a heavy letterpress paper. I applied gesso to the entire surface and then stamped our Iron Fleur De Lis Rubber Stamp with VersaCraft ink pad and then paint with gold acrylic paint.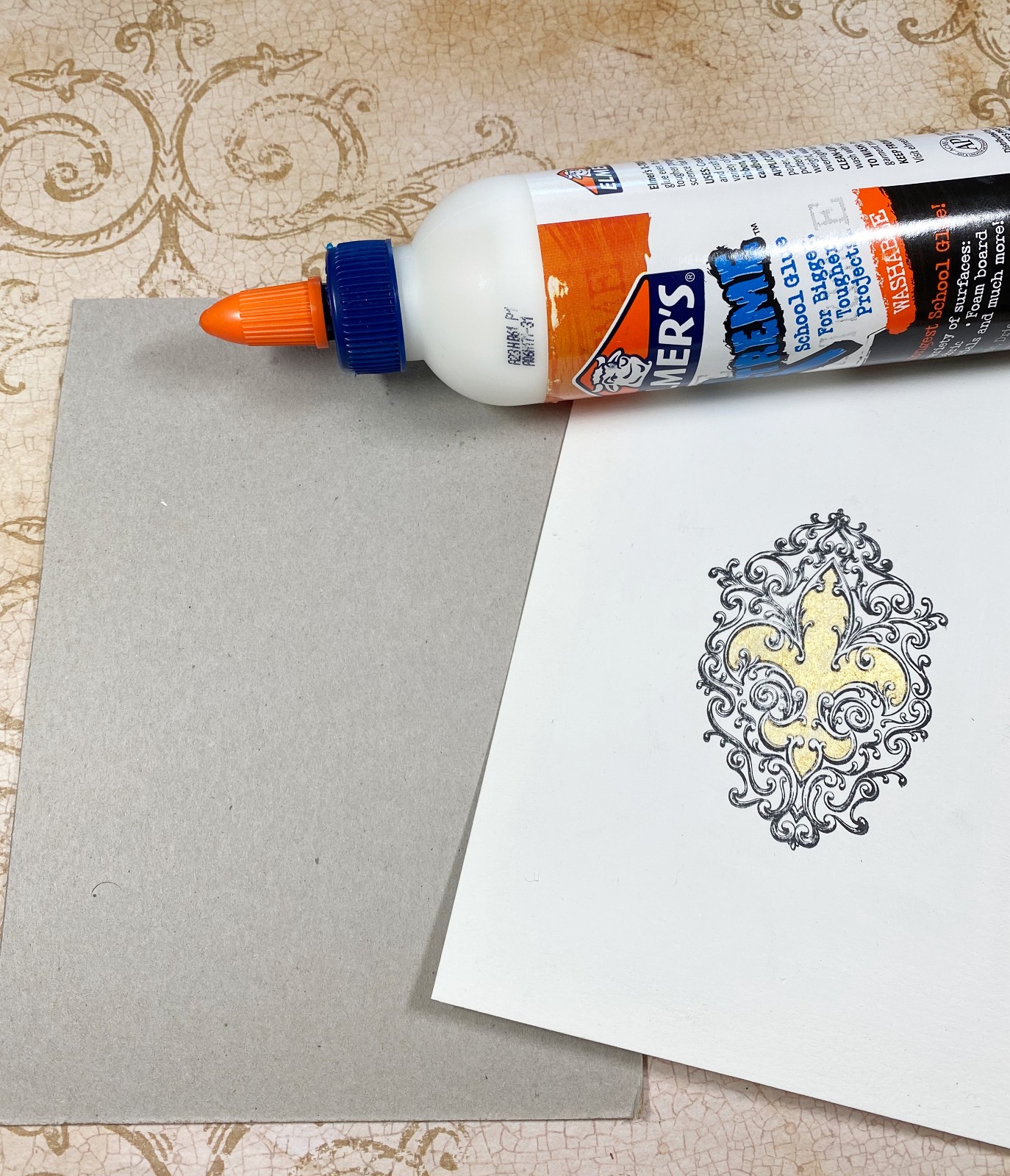 I then glued the paper onto chipboard to make it sturdy.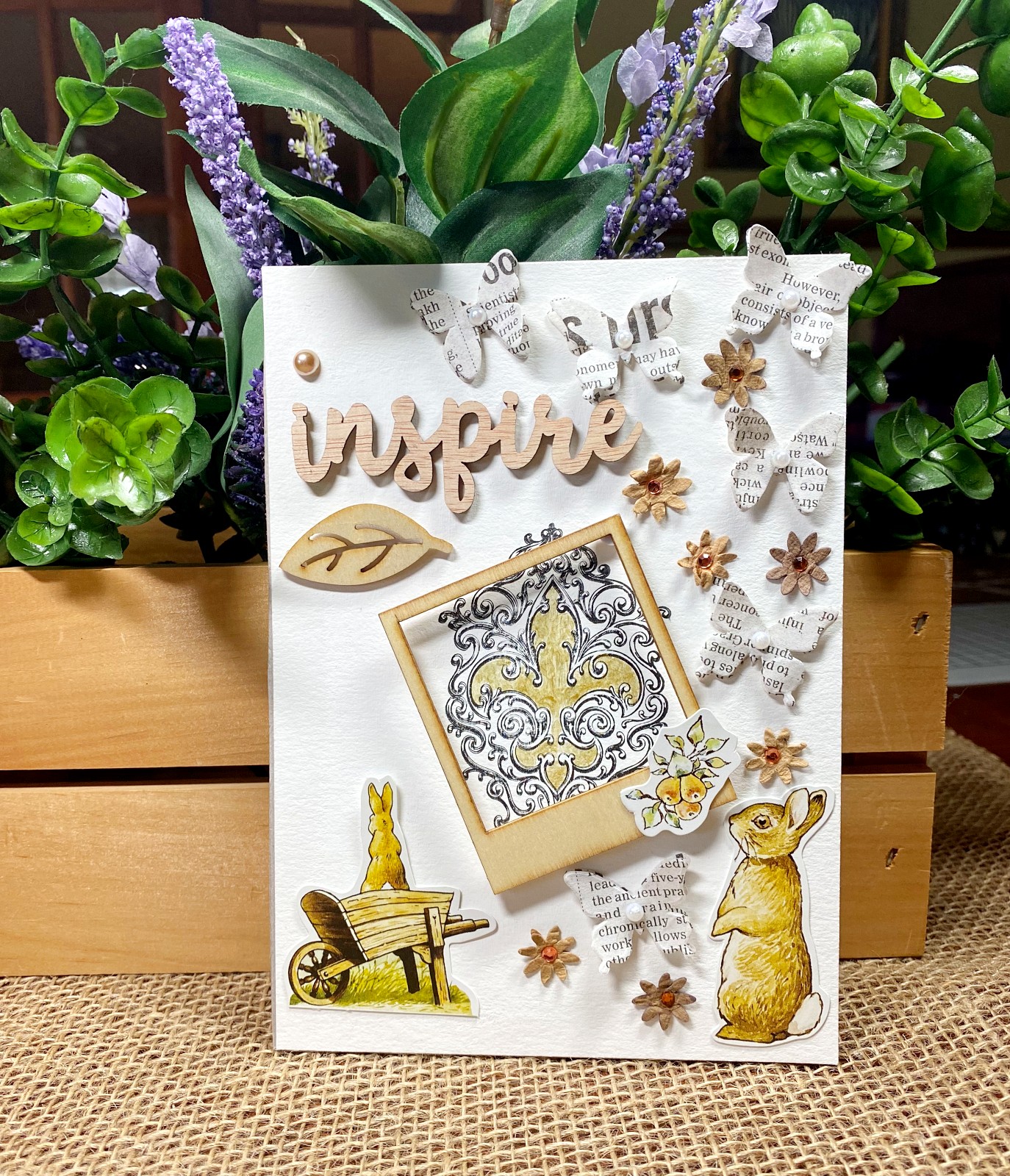 Adding vintage Peter Rabbit die cuts, and other wooden embellishments onto this 5 inch x 7 inch paper makes it a nice card or desktop decor.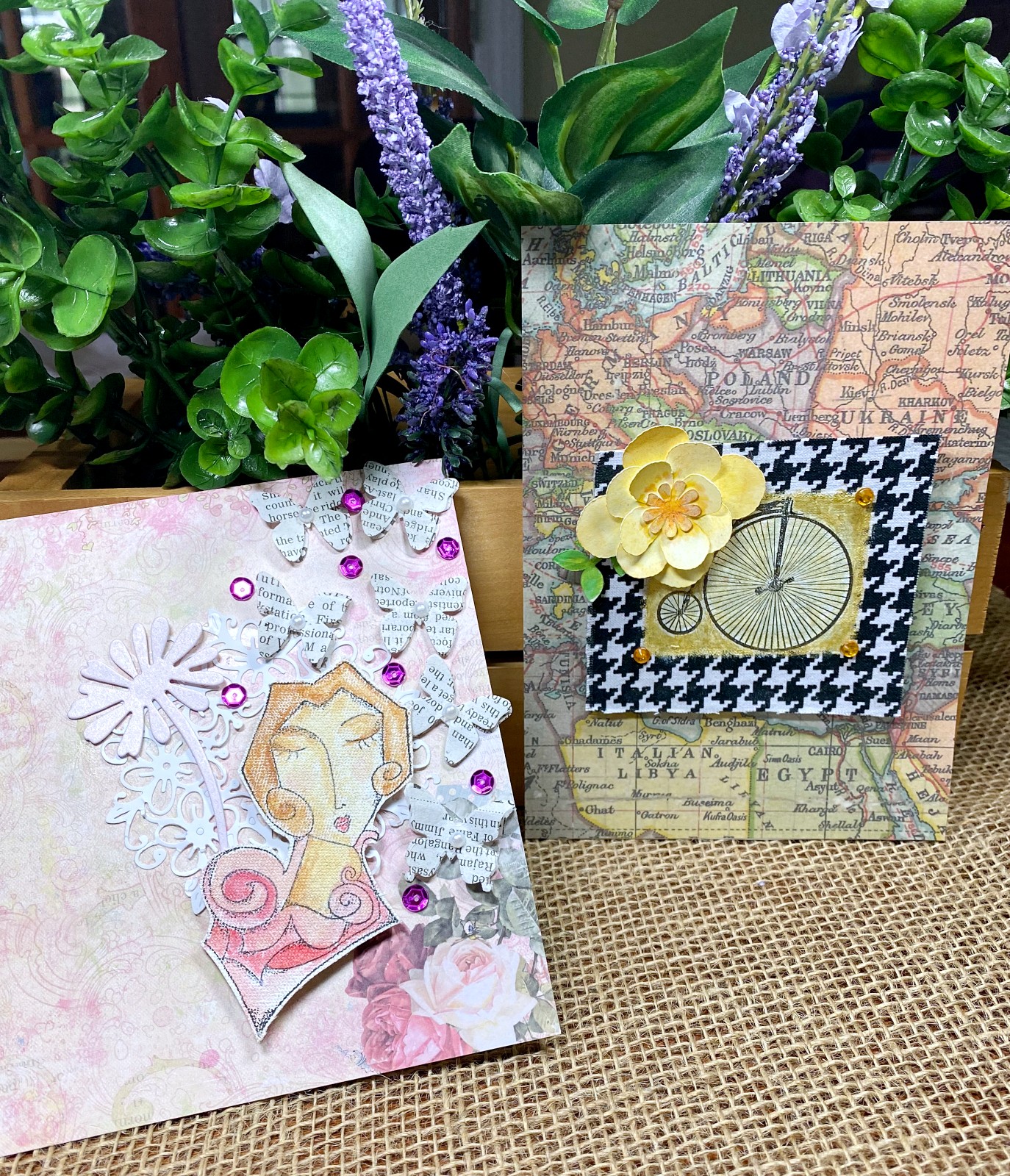 Creating cards, album covers or scrapbook pages with fabric is a lot of fun and allows you to work with unique textures!