Posted by Susan J. Deep Red Stamps on Sep 7th 2023
The dramatic effect of white embossing onto black paper doesn't just have to be done at Halloween. Here we used some unconventional stamps to create a scary tag with a base of black. While these stamps normally wouldn't be in the Halloween category, they end up somehow being perfect to create a scary tag.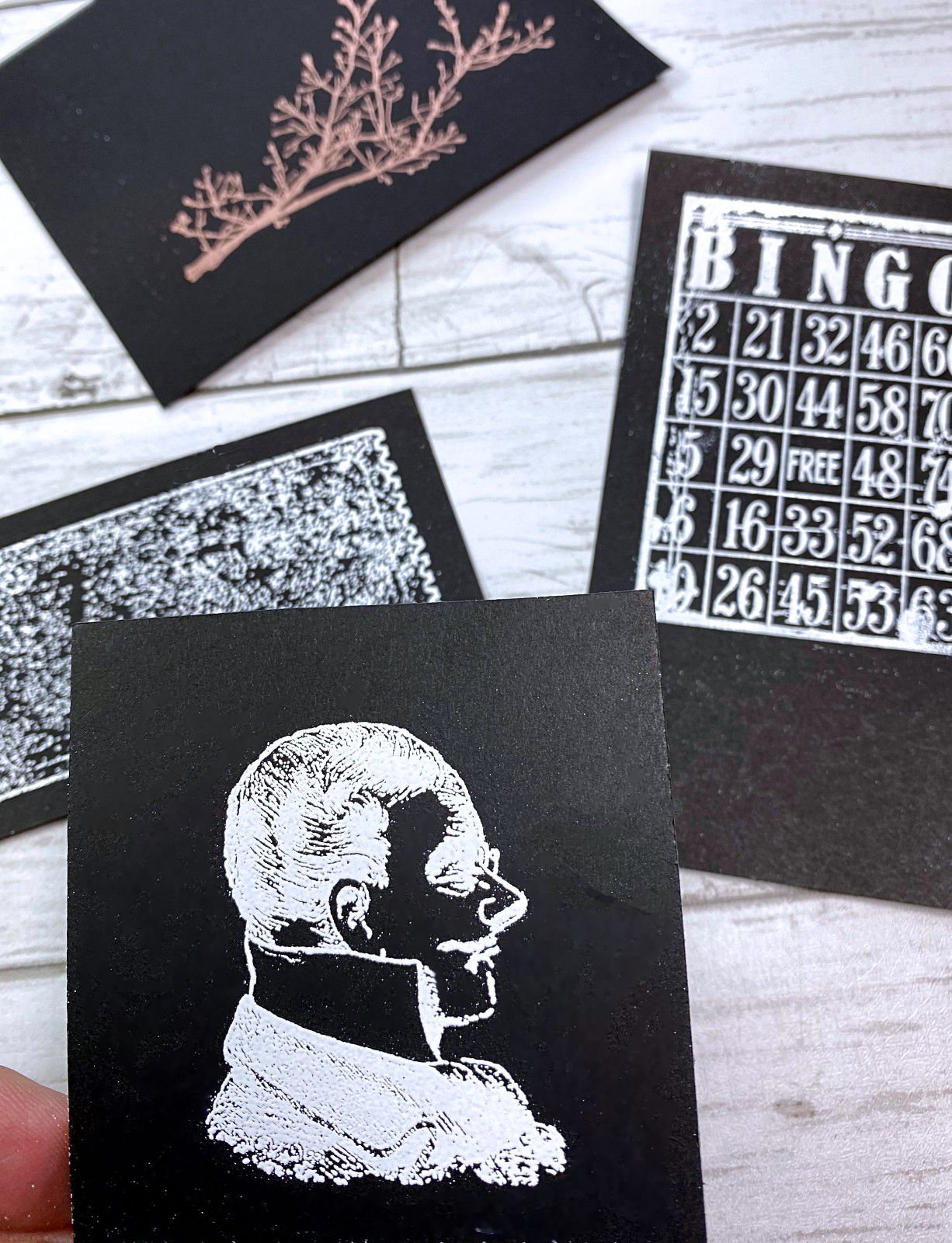 The best way to get a bright white look is by embossing with white powder. Embossing always comes out looking extraordinary and worth the extra effort.
Above is our Victorian Man Profile Rubber Stamp embossed onto black chipboard. He'll make a great embellishment for a Halloween. (measures about 2 inch x 2 inch).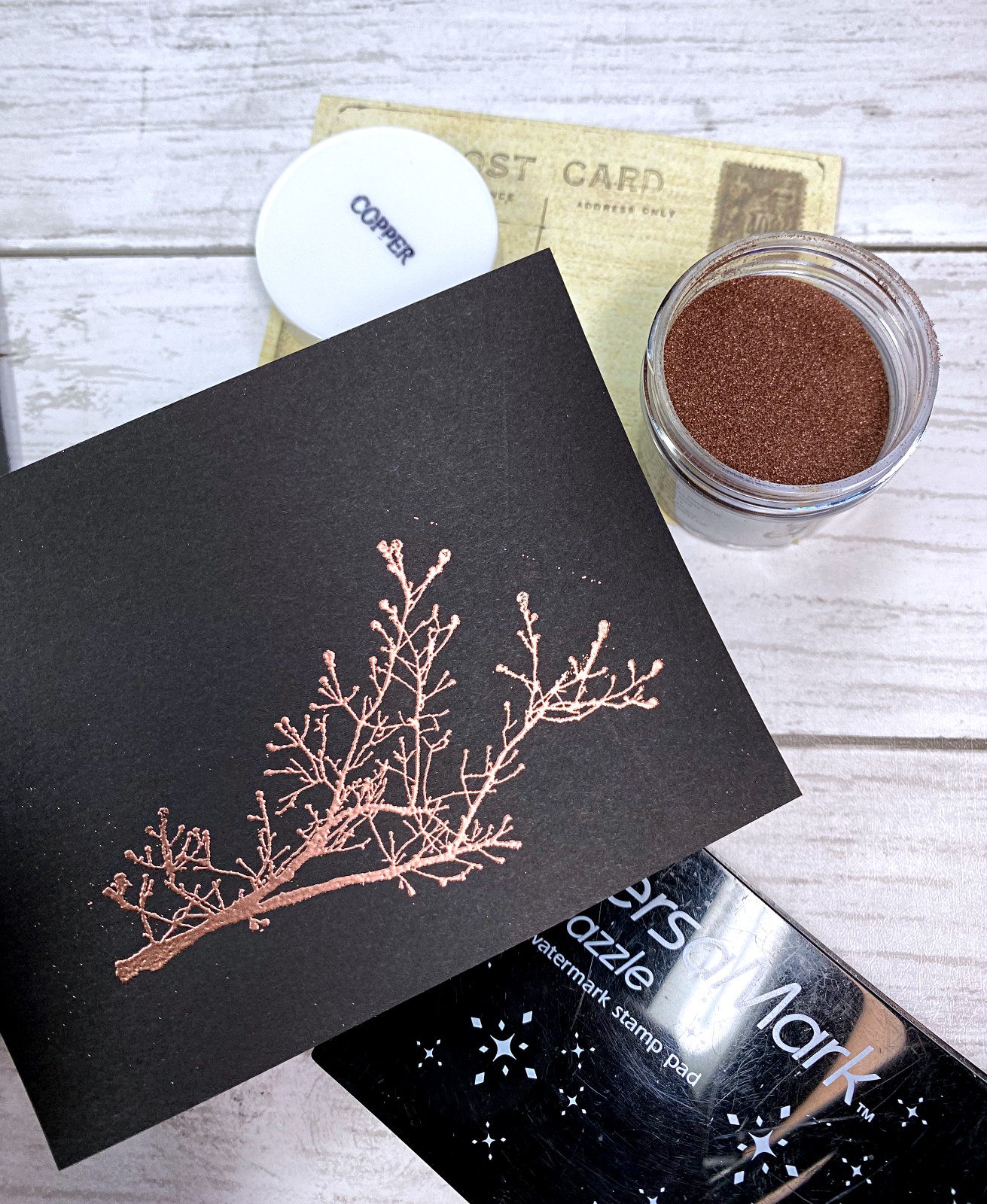 A tree branch from our Season of Joy Collection is one of my favorite stamps. It expresses the beauty of nature in a simple way. Above, the branch stamp was embossed in Copper Powder onto black card stock.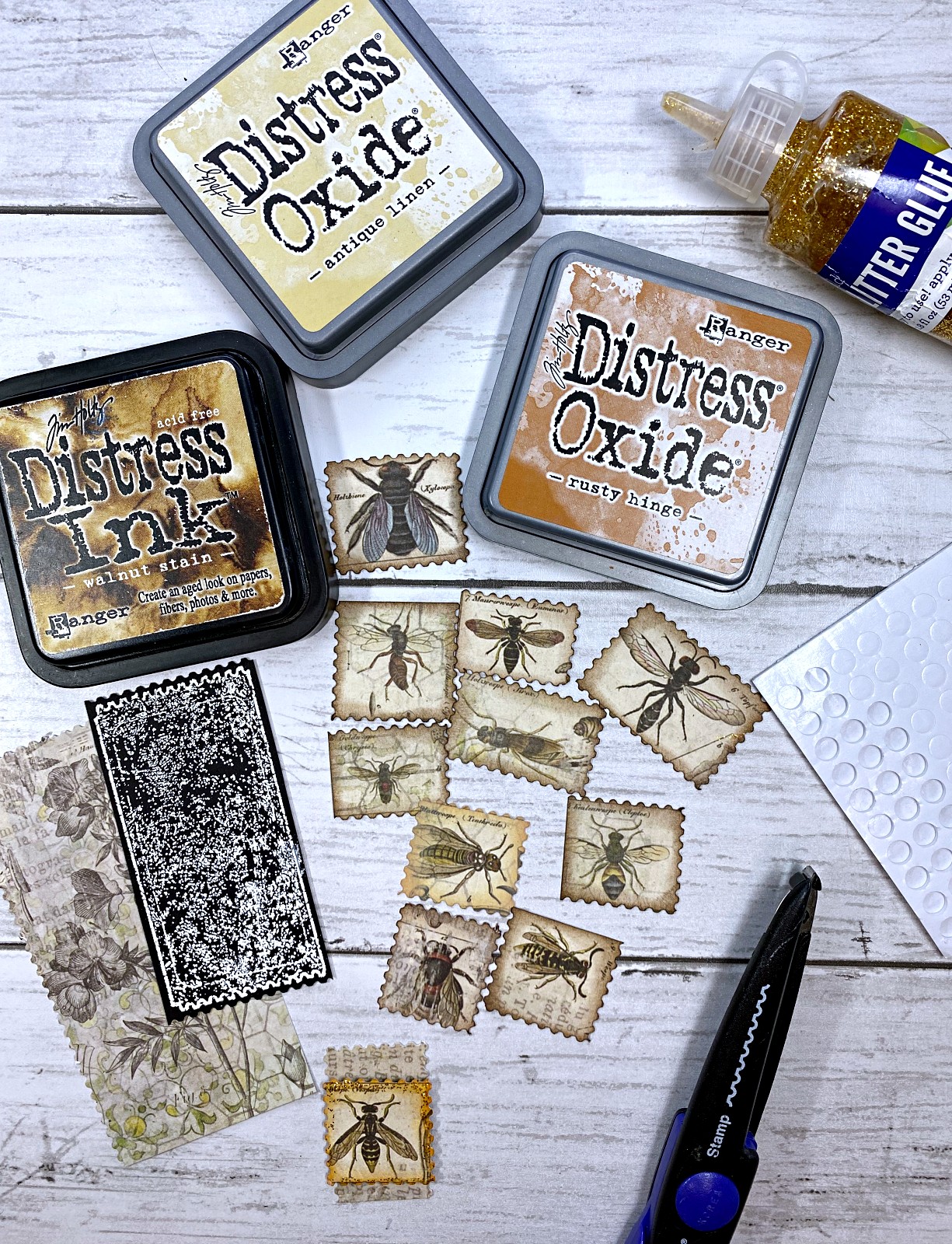 Our Grunge Ticket Rubber Stamp is seen above, embossed in white onto black card stock. The stamp measures about 3 inches tall x 1.5 inches wide. I love creating little embellishments using stamps and even little cutouts from printed papers, such as the flies from Idea-ology's "Wallflower" paper pad.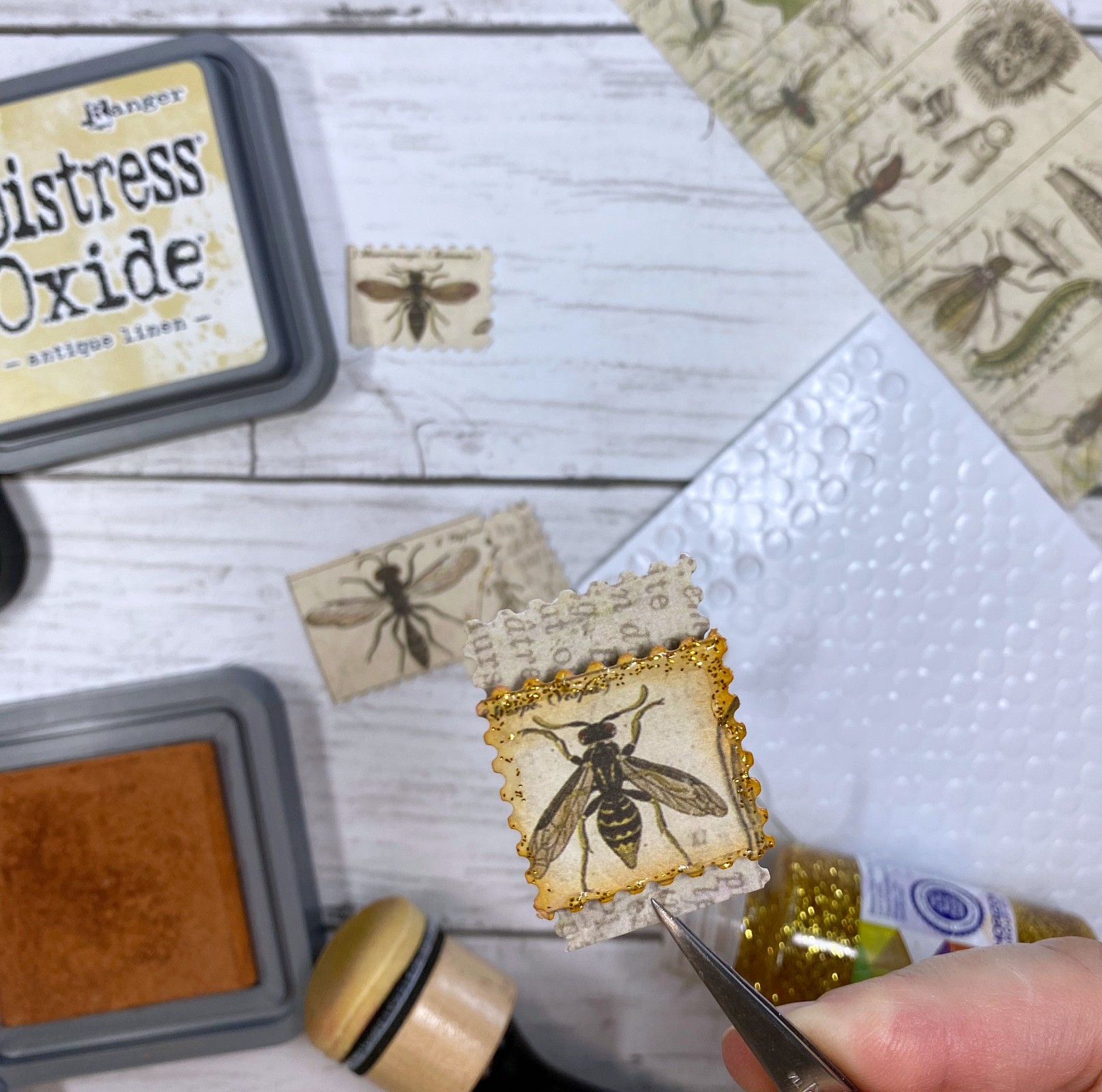 I used specialty scissors to cut around the fly, burnished the edges with Distress inks and layered them onto another piece of paper with a foam dot adhesive. I also added gold glitter glue to the edges on some.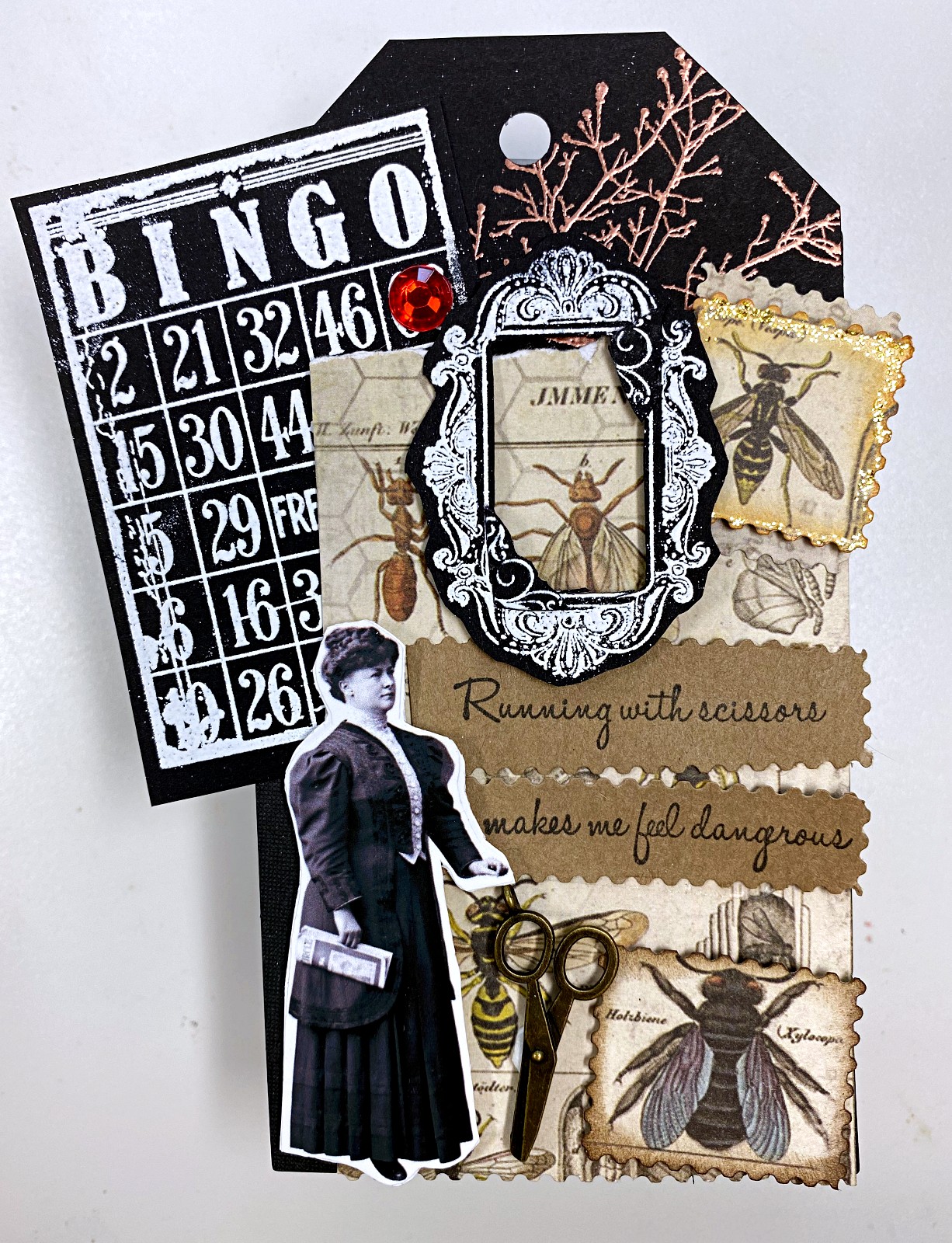 The little white embossed frame in the center of the tag is from our Potion Labels Rubber Stamp Collection. The lady is a sticker and she is holding a brass scissors metal charm. The quote, "Running with scissors...makes me feel dangerous" is from our Running with Scissors Rubber Stamp. Also, our Bingo Card Rubber Stamp makes a nice grid with numbers focal point.
I hope this inspires you to look at non-Halloween stamps and use them to create your next scary tag or journal page!