Posted by Susan J. Deep Red Stamps on Mar 16th 2022
We have several rubber cling stamps of suns and palm trees. One of our newest designs is called Fiery Sun Rubber Cling Stamp and is featured here. We will create with a tag in pretty yellow theme while dreaming warm summer days!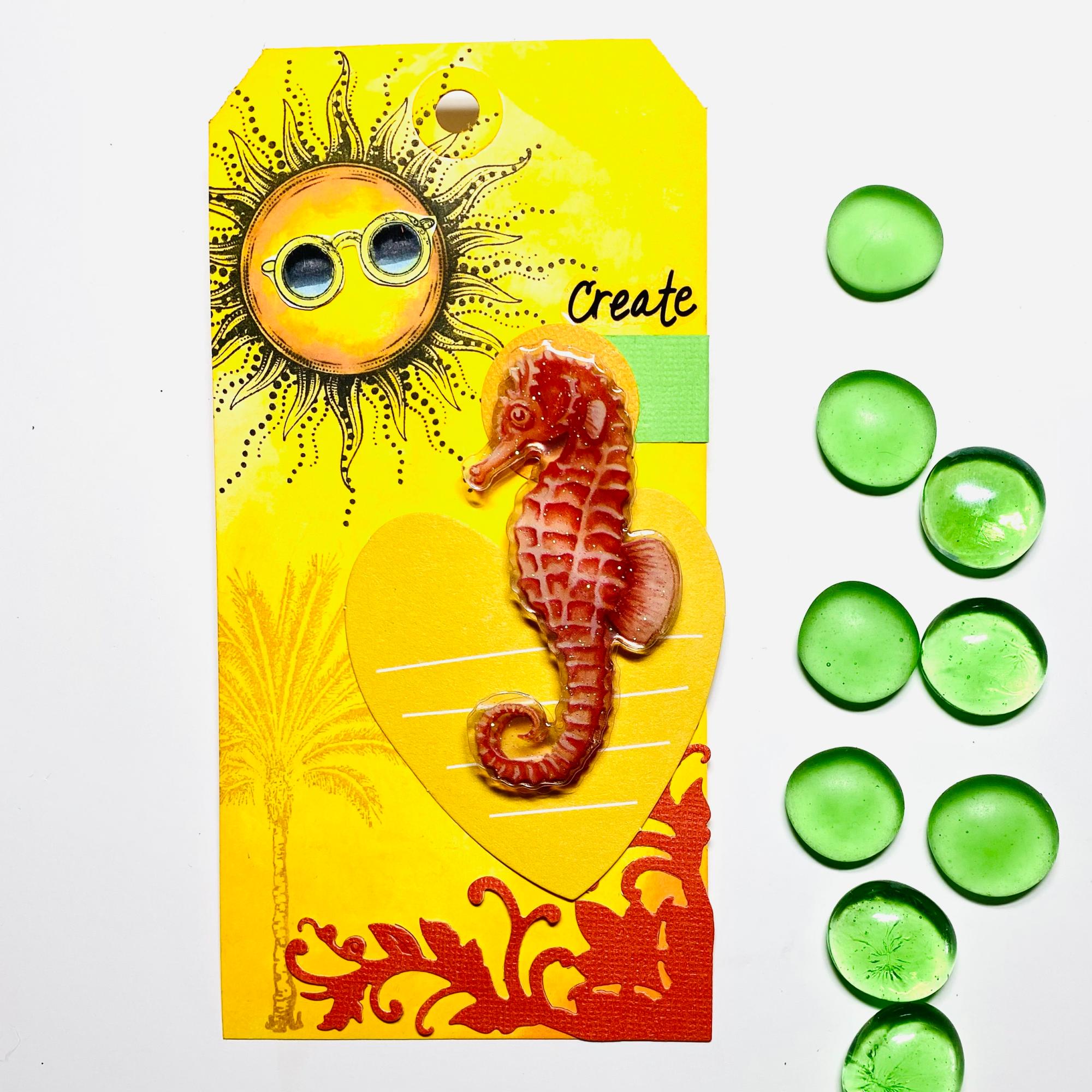 Step 1: Take a tag No. 8 in size and cover it in Dandelion Memento Dew Drop ink.
The manila colored tag base is easily covered by using the dye ink pad directly onto the surface.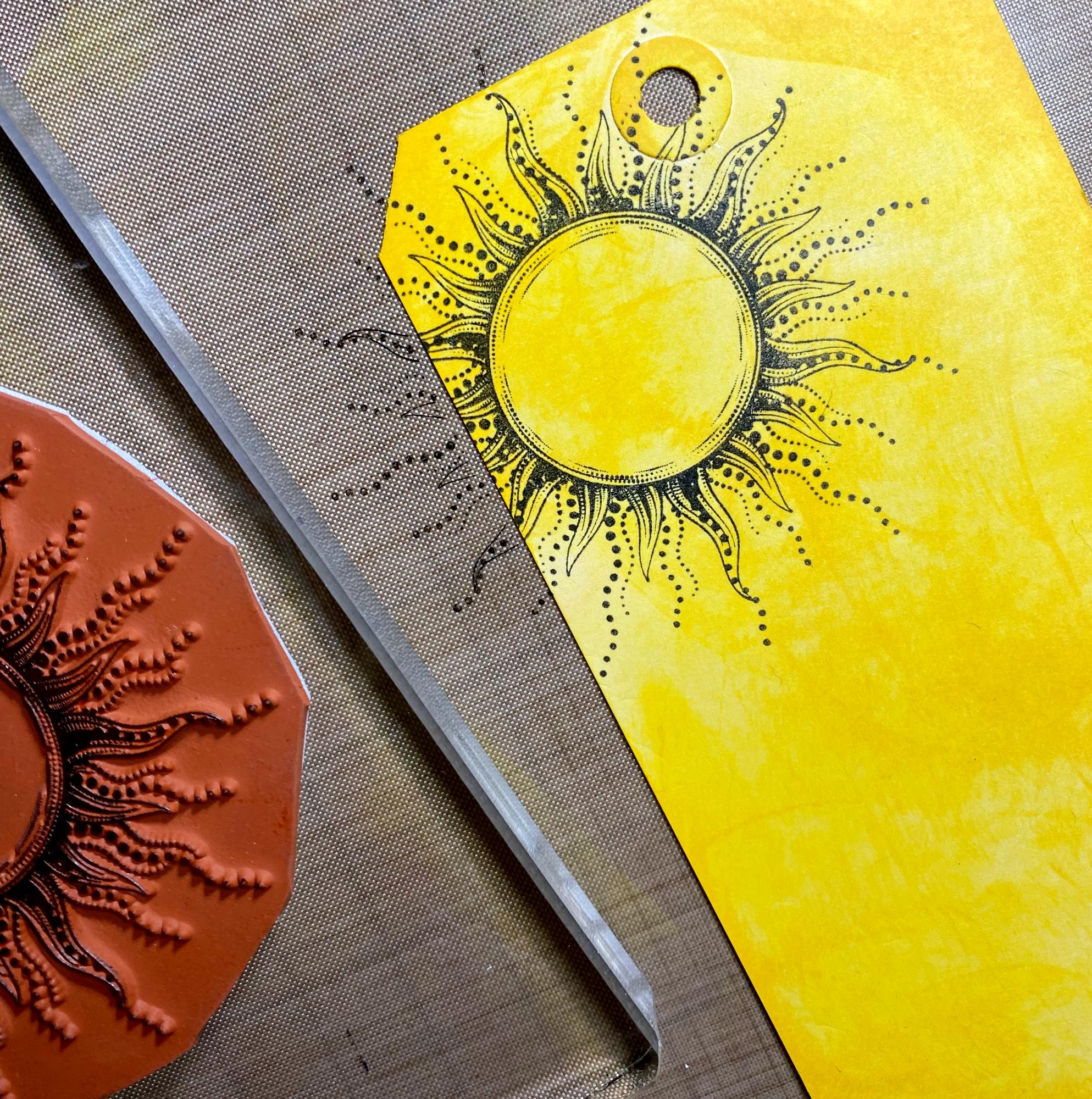 Our Fiery Sun Rubber Cling Stamp total size measures 3" x 3 " but that includes the neat rays that feature dot pattern and delicate, artsy lines. The center circle of the sun measures just over 1 inch which makes it a perfect size for any project base.
The sun is stamped with Palette Hybrid ink in Noir (black).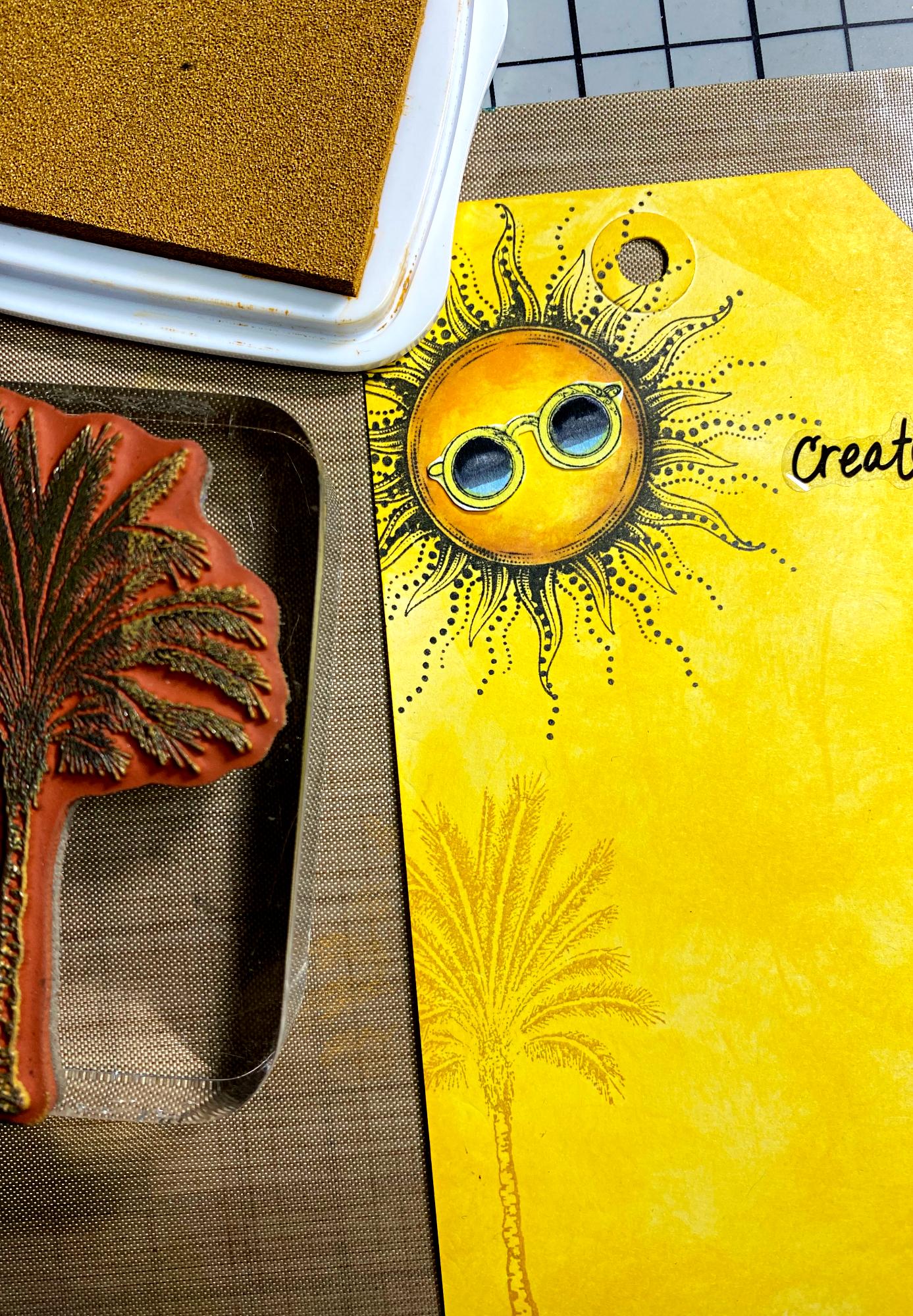 Next, I stamped our Palm Tree Rubber Cling Stamp in Peanut Brittle Memento ink. This color looks great on the yellow and gives it a subtle look.
Also, I used the eyeglasses from our Man of Mystery Rubber Cling Stamp and placed them on the sun for a whimsical look. I colored the eyeglasses in yellow and the lens in grays and blue.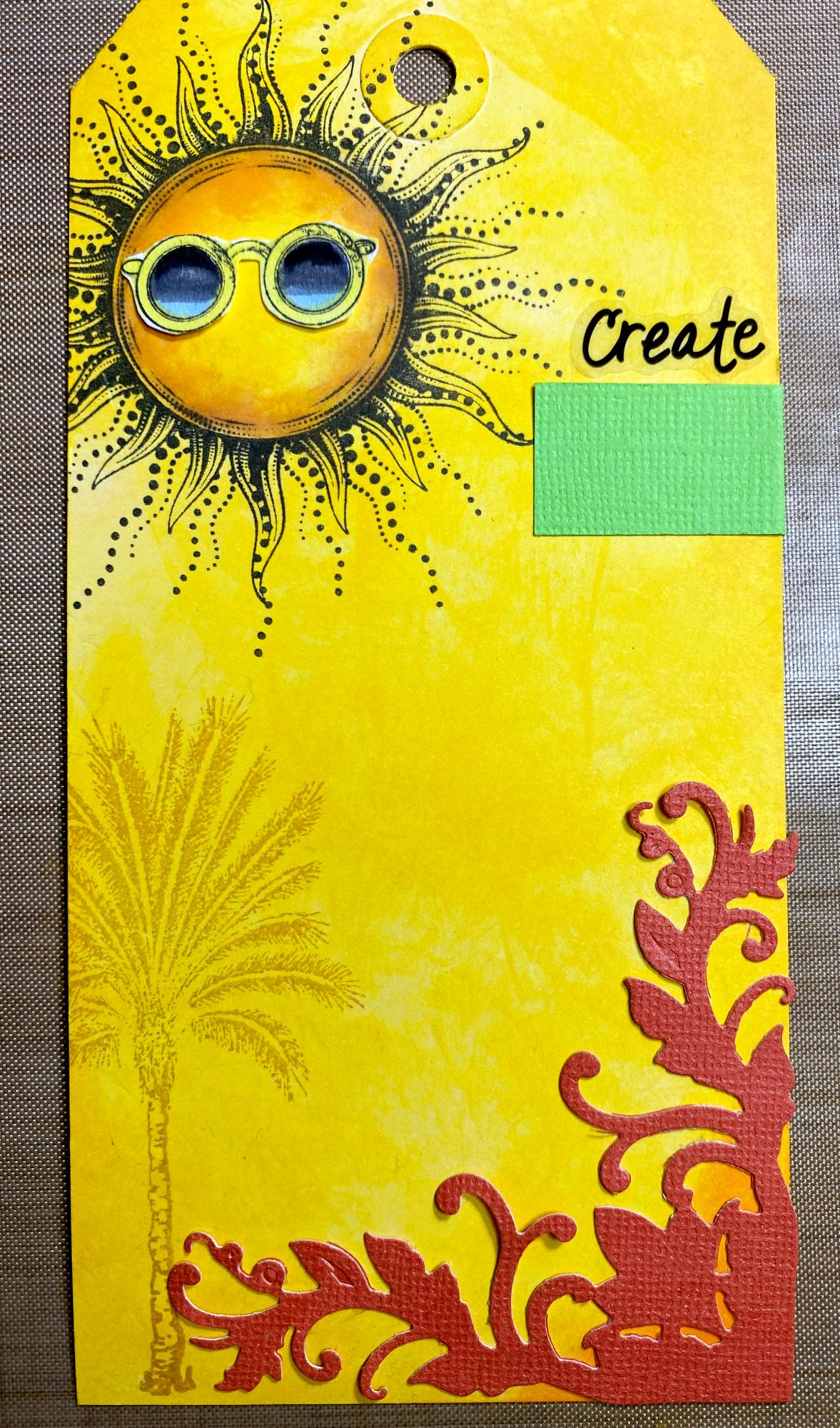 I added a die cut in the corner of the tag, a sticker with the words, 'create' in the top right and a piece of green, textured card stock. Tip: use your textured papers for die cuts and smooth papers for stamping detailed images on.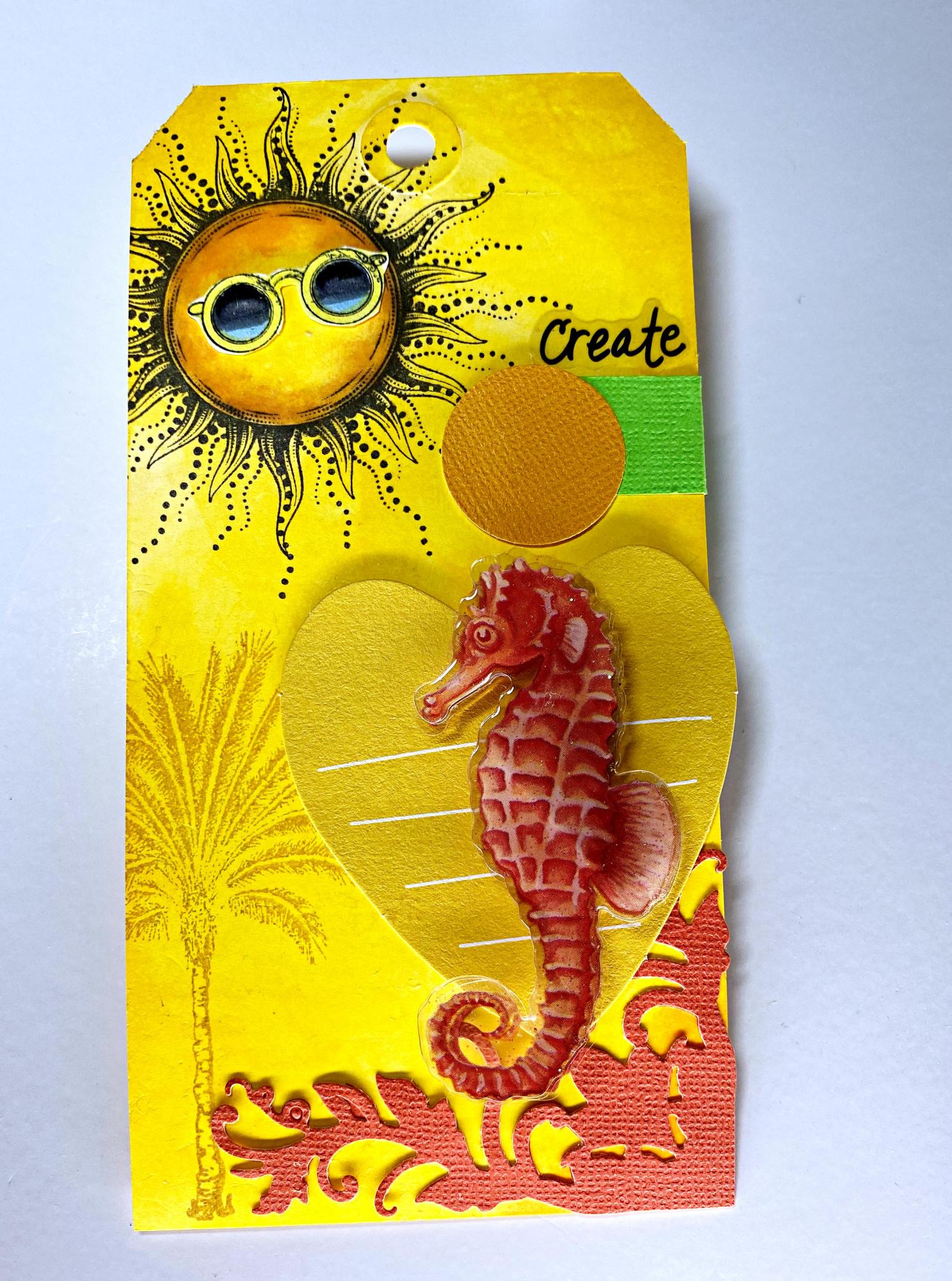 Now for the center of the tag, you can decorate as you wish. I added a gelly sticker of a seahorse and a heart die cut, anything will look awesome with the sun and palm tree as the base. This tag will get you dreaming of summer time in no time!