Posted by Susan J. Deep Red Stamps on Aug 28th 2020
Make your own handmade coasters out of tile, cork, chipboard, wood. Use reclaimed wood or any other flat surface. I'll show you how to make a coaster using a ceramic tile in this post.
Materials needed:
Ceramic Tile (4 inch x 4 inch used here)
Acrylic Gesso
StazOn stamping ink
Rubber Stamp(s)
Brush
Mod Podge or Polyacrylic (water based polyurethane)
White paper (optional)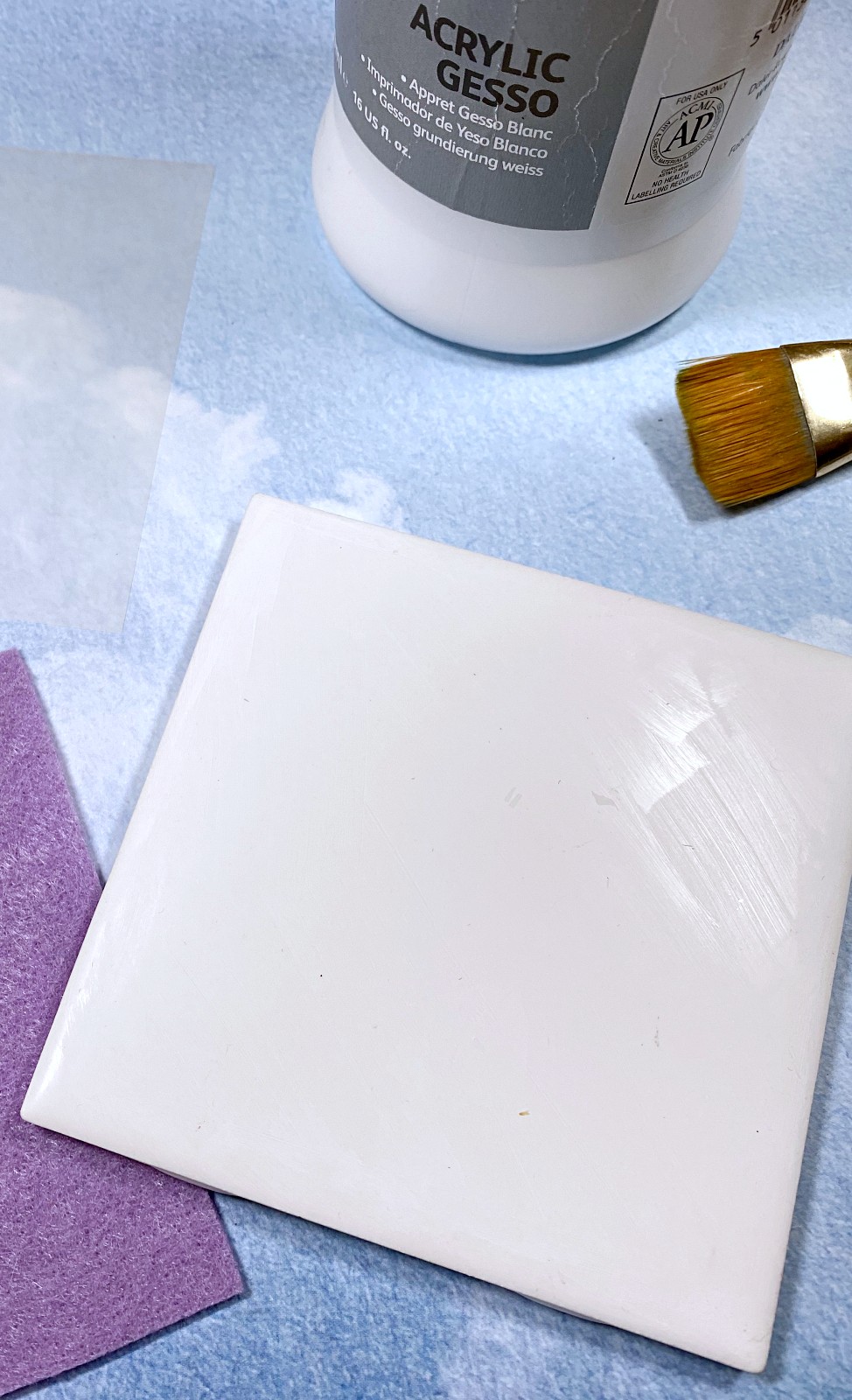 To make the surface stamp-able, paint a coat of Acrylic Gesso on the shiny surface. Let dry (it dries fast, like seconds). You can use white acrylic paint if you don't have gesso.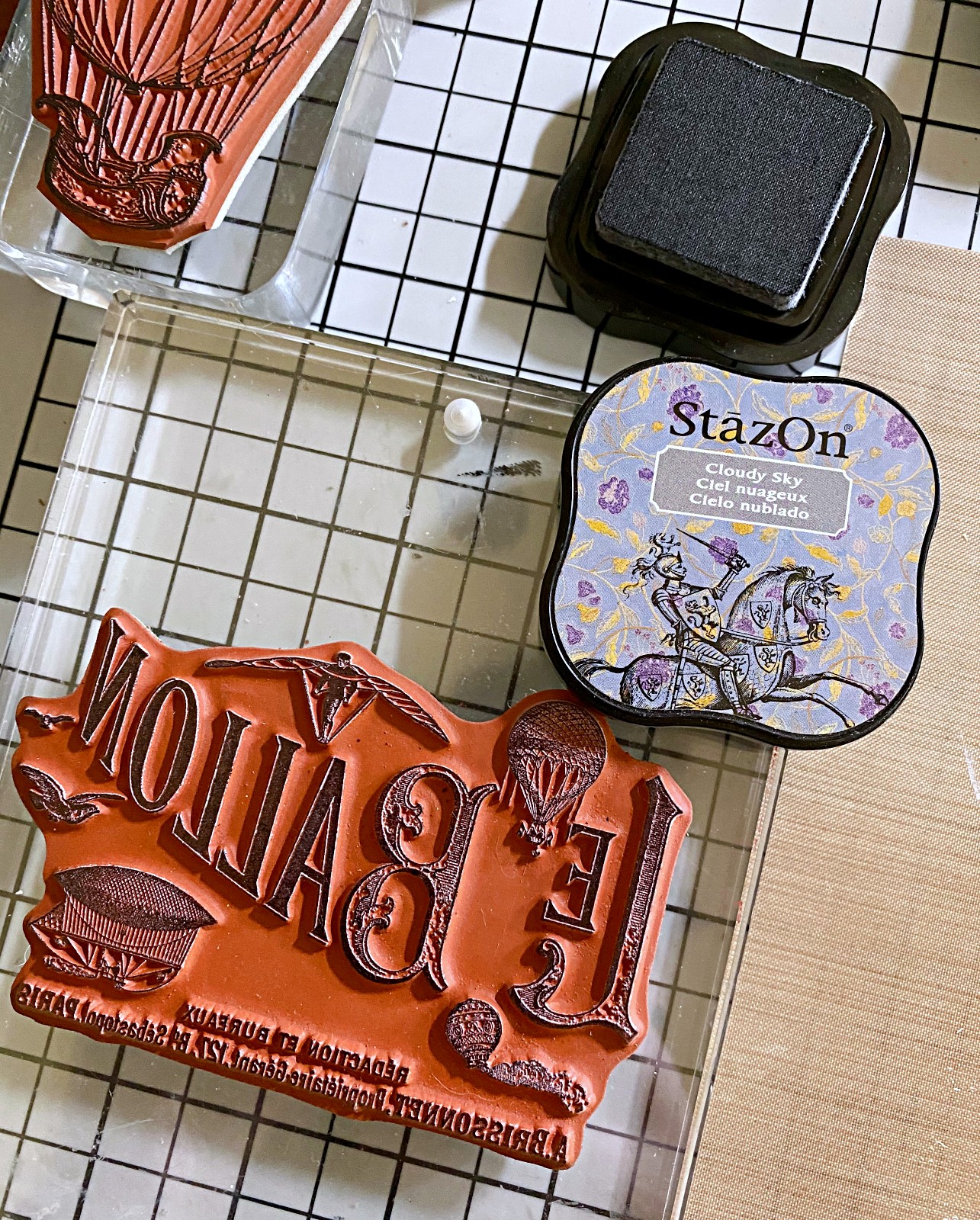 For my tile, I choose to make it an airborne theme, so I used our Le Ballon Rubber Cling Stamp and Airship Rubber Cling Stamp.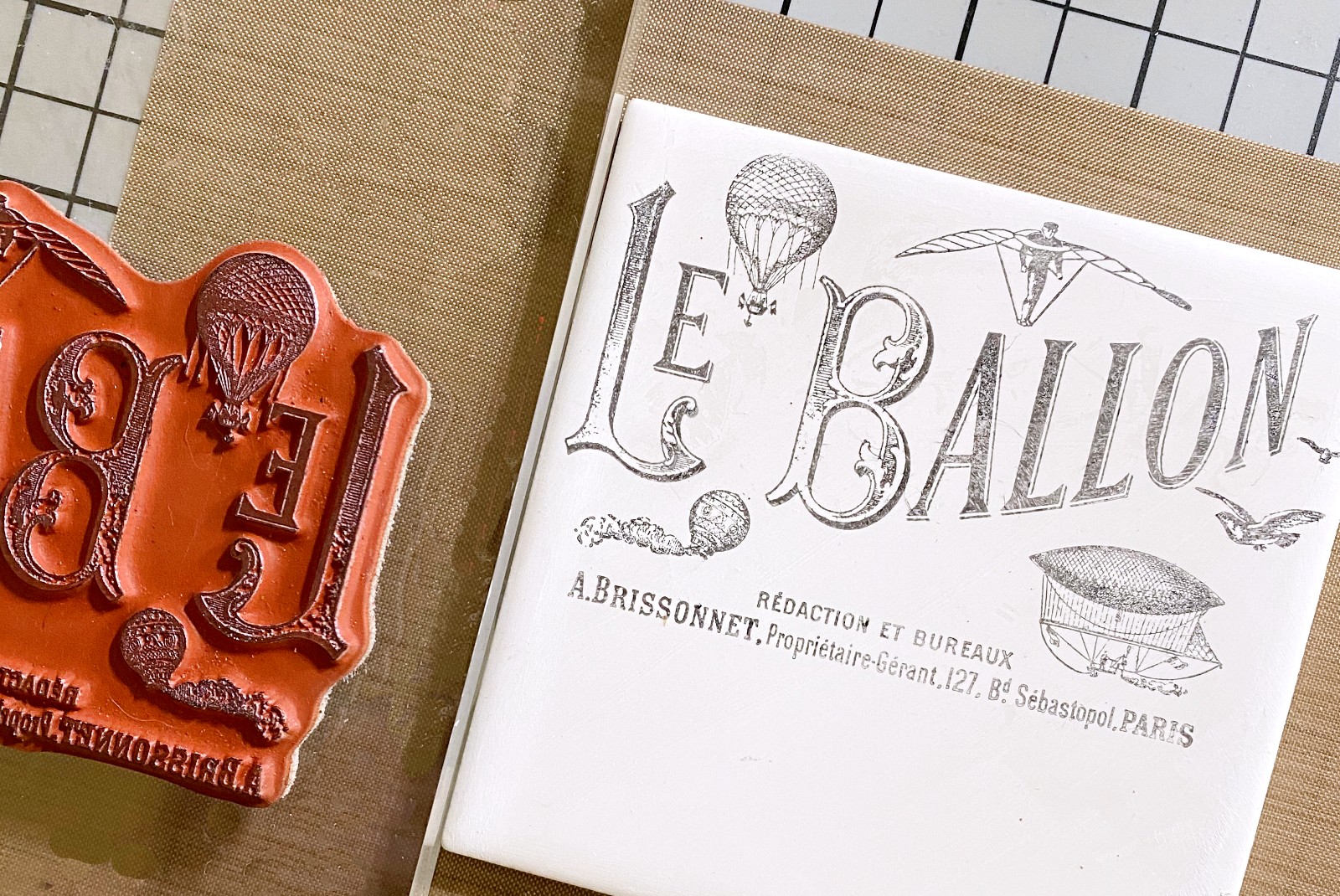 I like the StazOn stamping ink because it dries super fast and is permanent.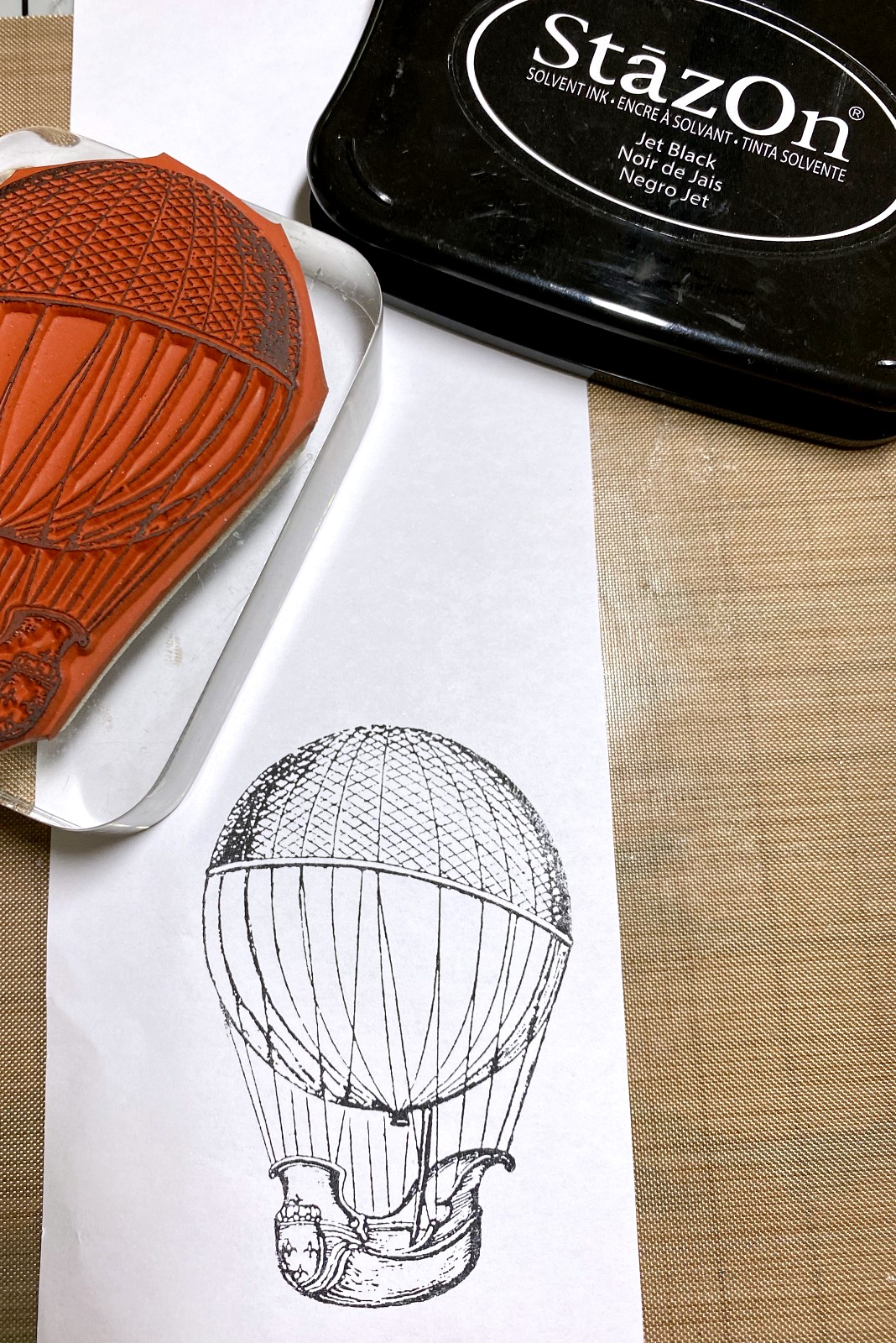 I wanted the Airship stamp to stand out so I stamped it on white copy paper (as thin a paper as you have is best to keep a low profile on the tile). Cut out the stamped image.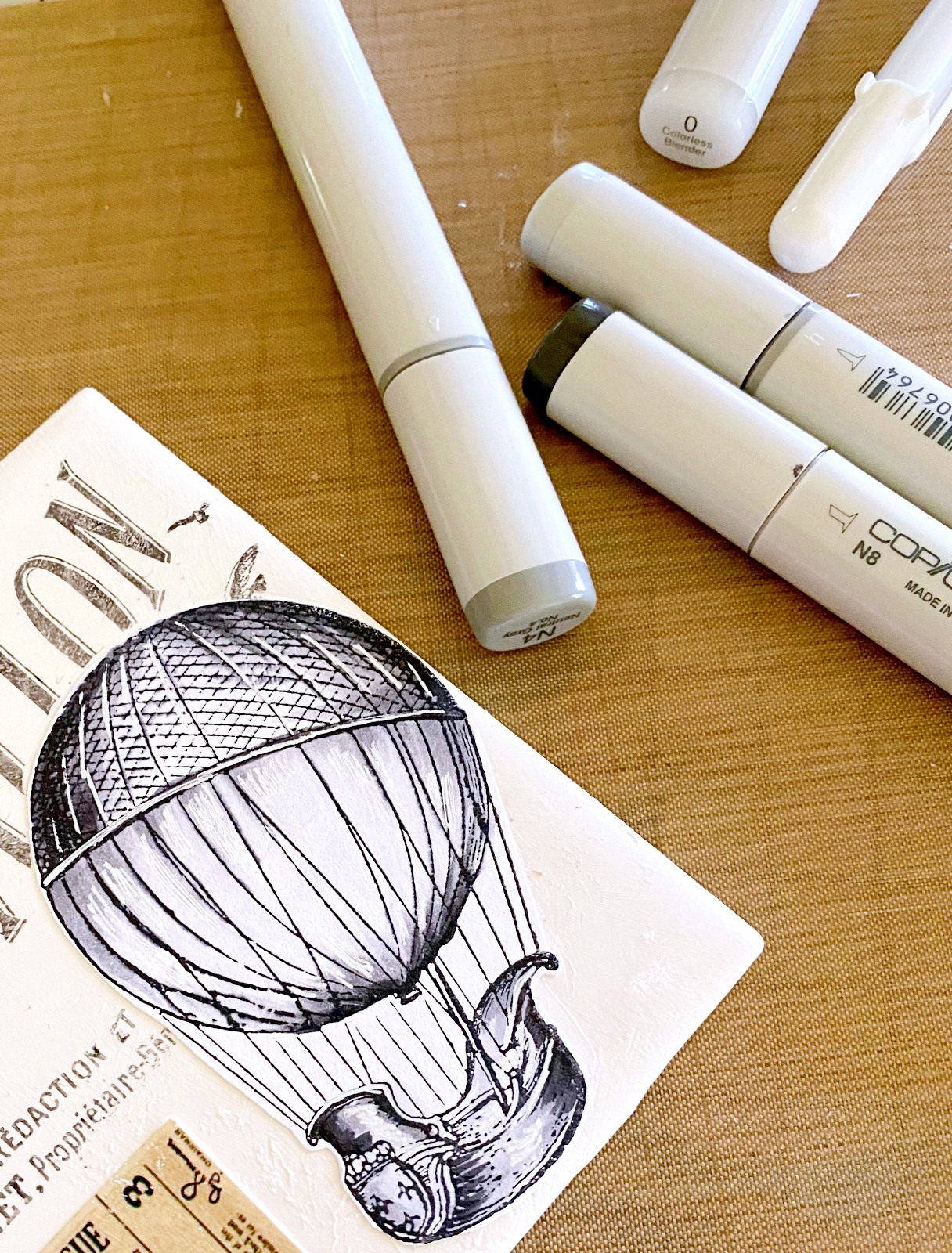 Color in the design any way you wish. Here, I wanted a grayscale, vintage look to the coaster and used only grey Copics in several shades.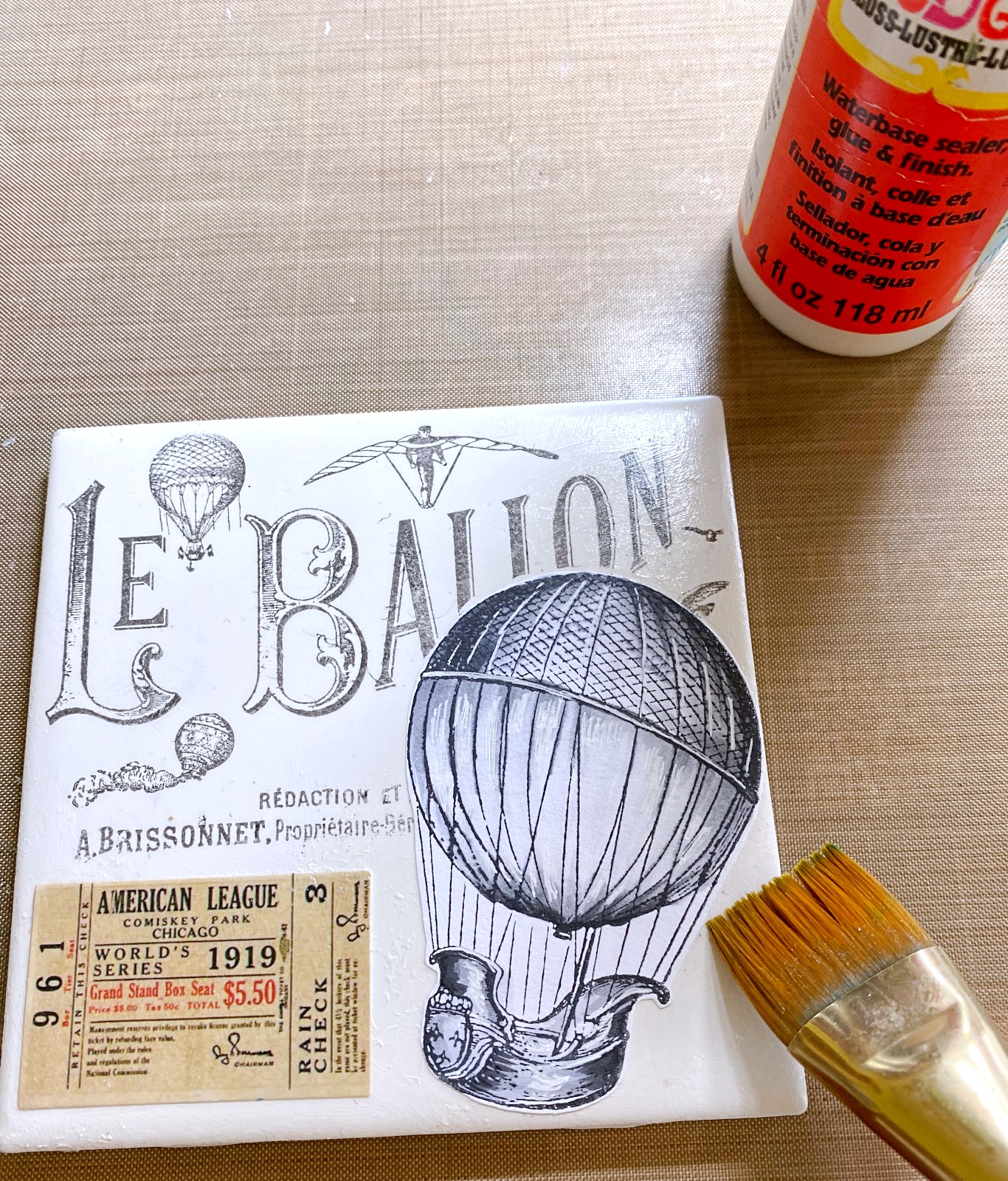 Apply a coat of Mod Podge to the back of the airship paper and place onto tile. Add any extra embellishments, but make sure they are flat. I added a little paper die cut I had of a mini baseball ticket. Once dry, I applied Mod Podge to the entire surface. This will be sufficient for a coaster if you just use it for decor or coffee mugs. To make the coaster durable to ice filled glasses, you must apply a water based polyurethane to seal the tile and its contents.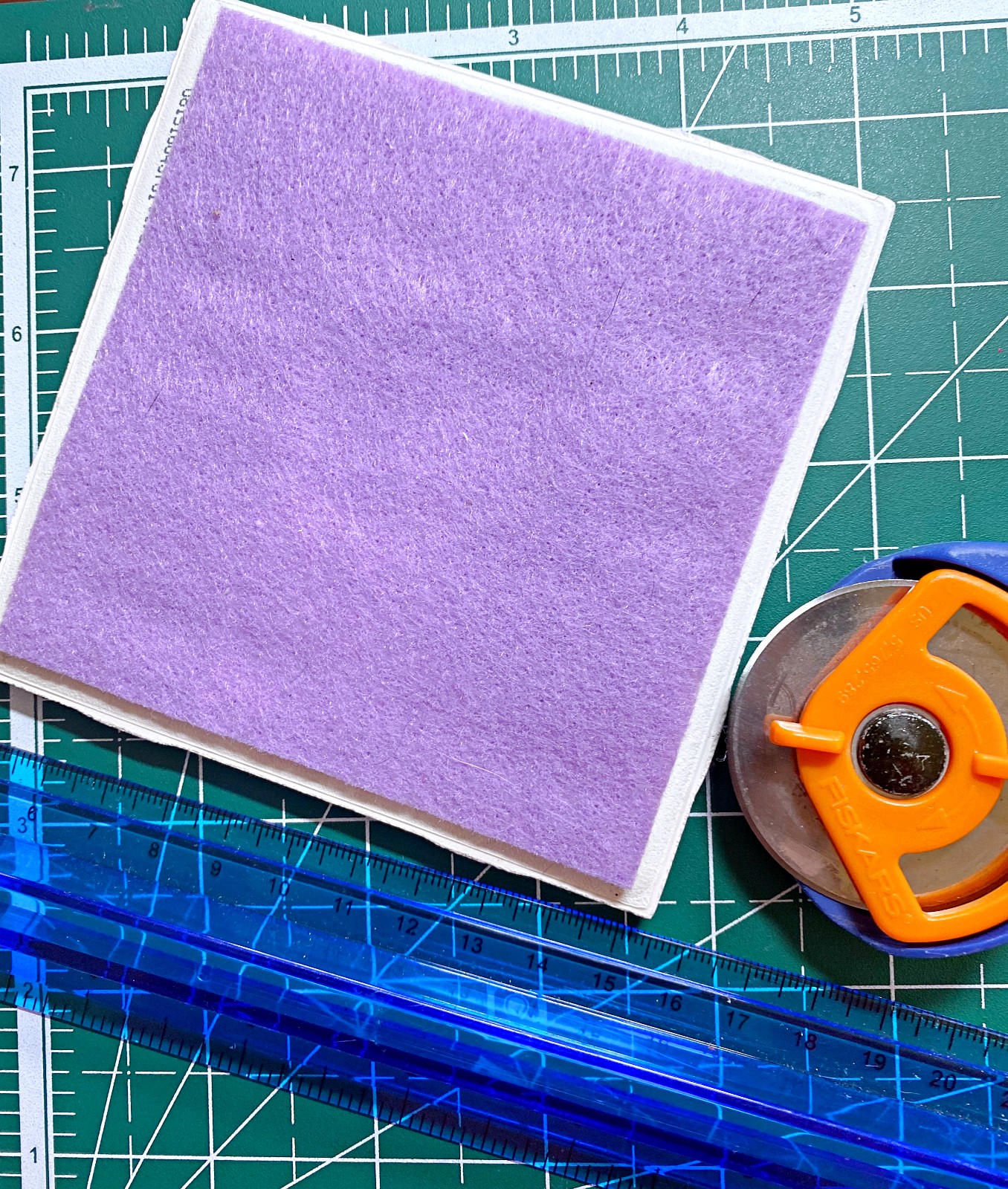 For the back of the coaster, I cut a piece of felt, slightly smaller than the tile and hot glued it on.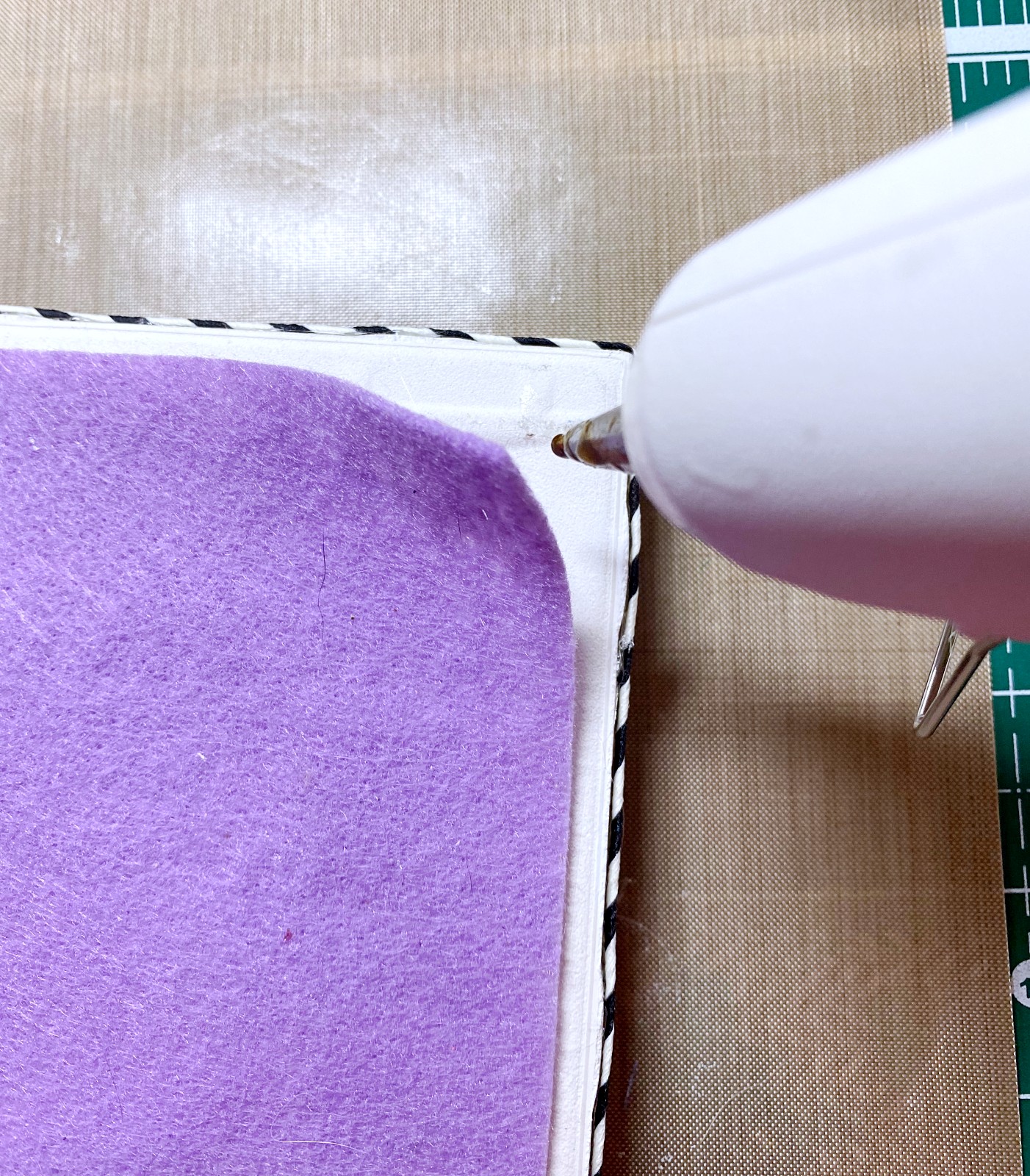 Apply hot glue to each corner area on the tile and then press the felt onto the glue allowing the glue to spread to the edges.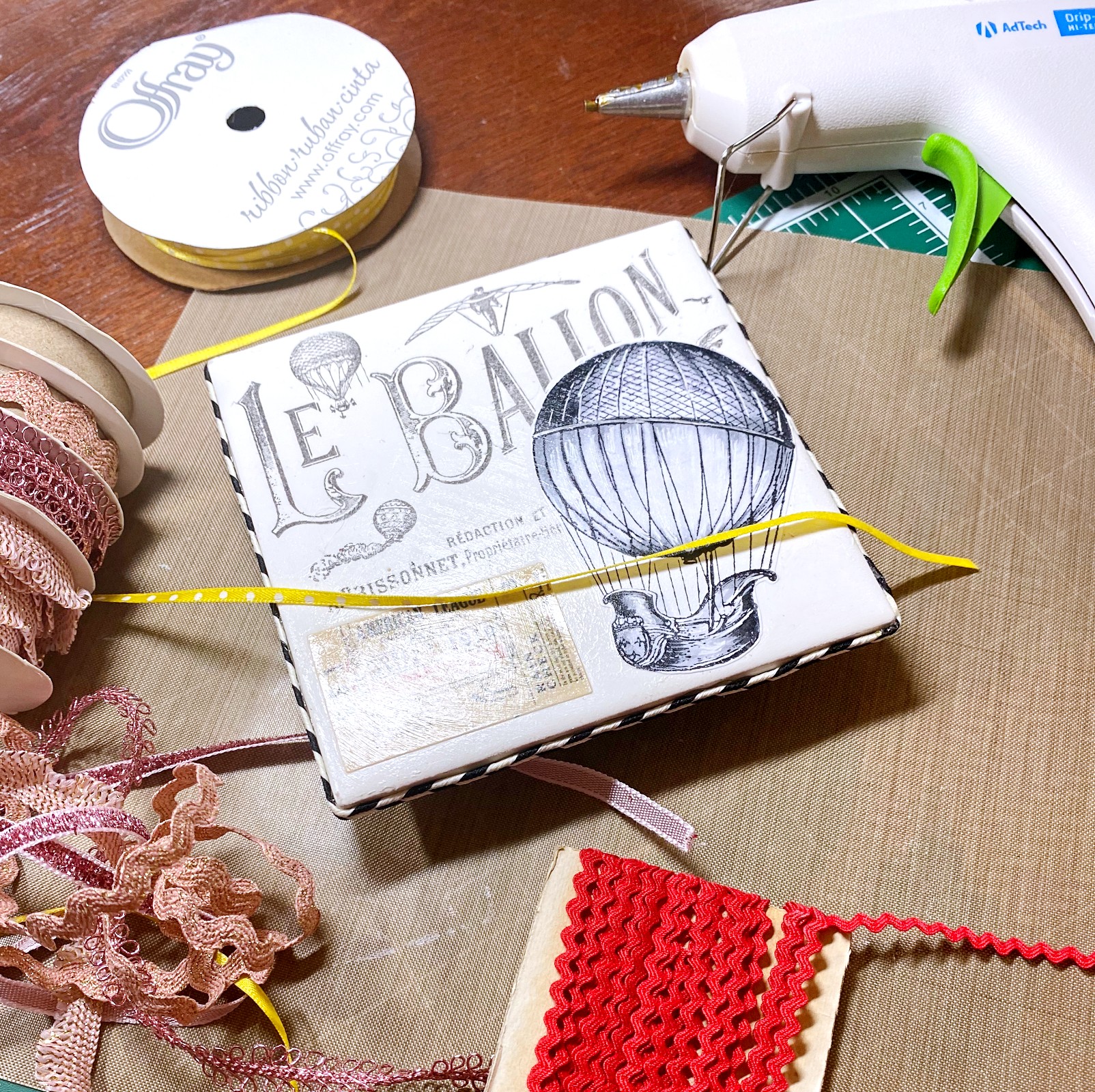 Choosing a border ribbon was the hardest part of this project! They all looked good, but I finally decided on a black and white weave ribbon and used hot glue to adhere it the edges. Having a fine point hot glue gun works best.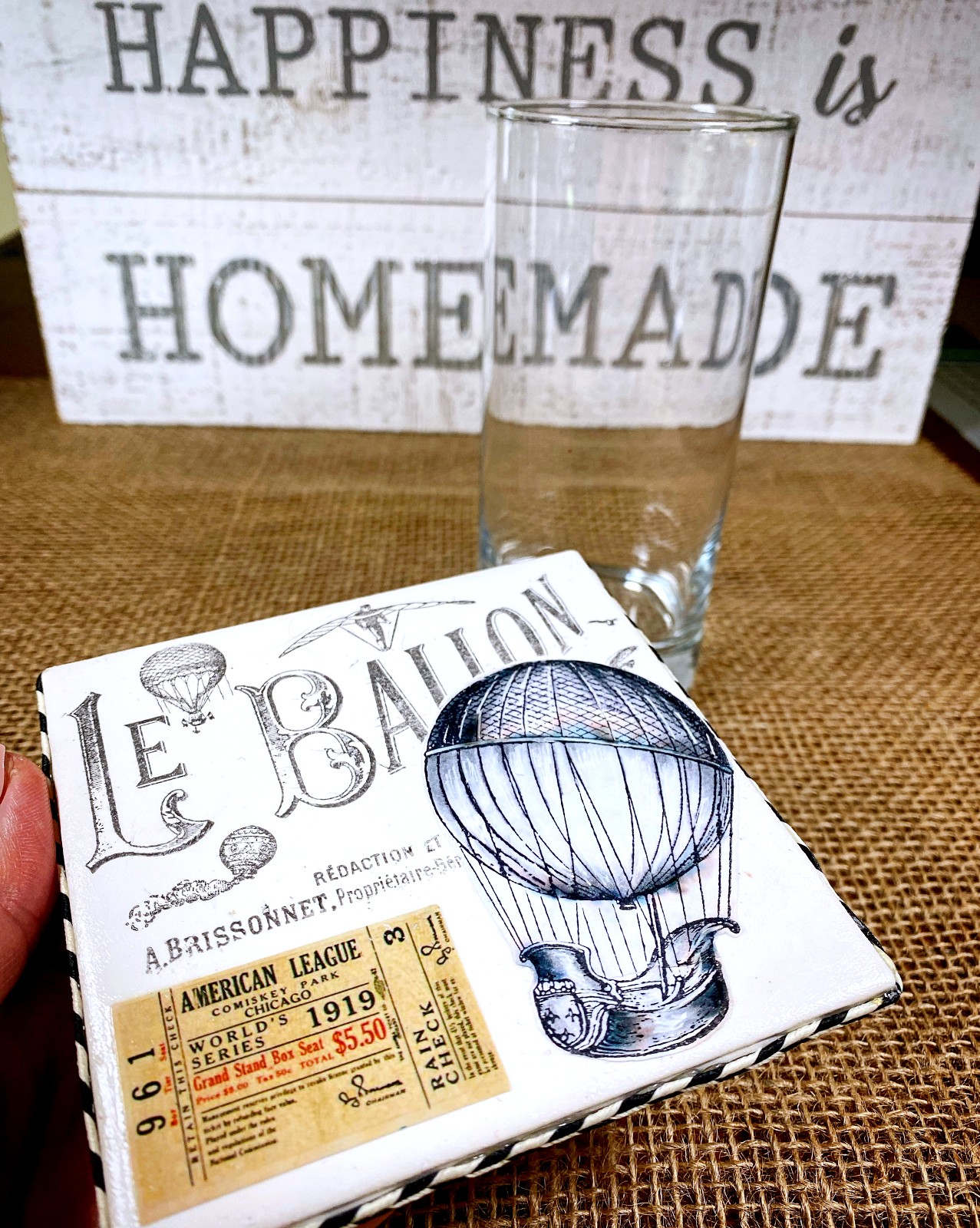 This tile is ready to place onto a coffee table and wow your guests when you tell them you made it. We have so many rubber stamps that would make an awesome subject for a tile, especially, masculine themed stamps like the Vintage Biplane, any one of our Motorcycle stamps, car stamps, like the Classic Corvette. Some other good stamps would be like Coconut Palms Rubber Stamp and Palm Tree Rubber Stamp if you make a set of tiles with similar themed designs. I could go on and on, LOL! I hope this inspires you to make a coaster or even a set. It is easier than you think!