Posted by Susan J. Deep Red Stamps on Jan 3rd 2023
Bottle caps and cabochons for jewelry share the same size. Once you create one bottle cap, you'll want to do many and stamped designs embellish them beautifully! The good thing is that the standard size of 1 inch round (or 25 mm) applies to standard sized bottle caps and round bezels for necklaces.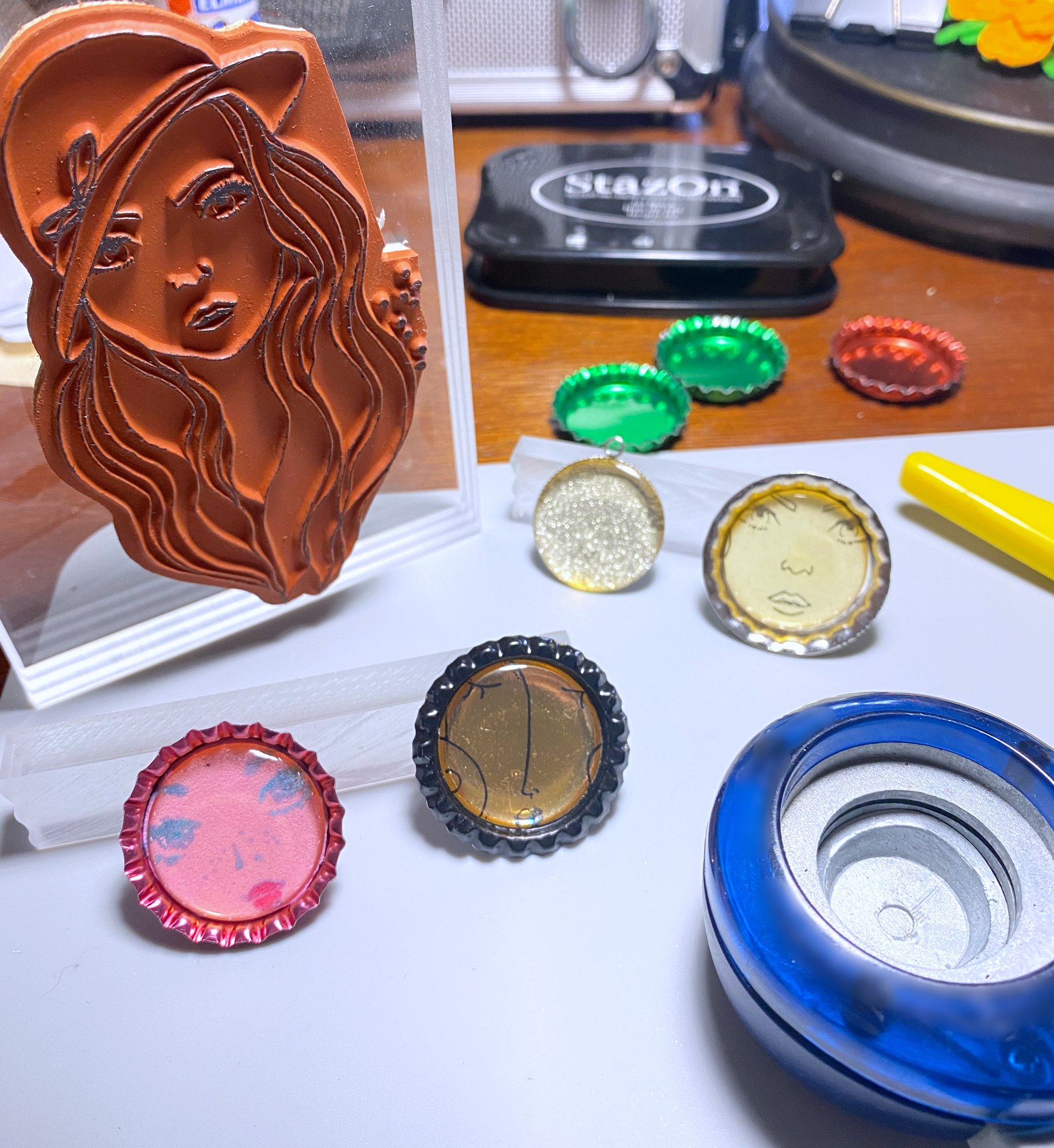 There are many types of blank metal bottle caps available on the market, some have magnets on the back while others come in a variety of colors.
In these featured projects, I used faces as a theme and created some cute artistic cabochons.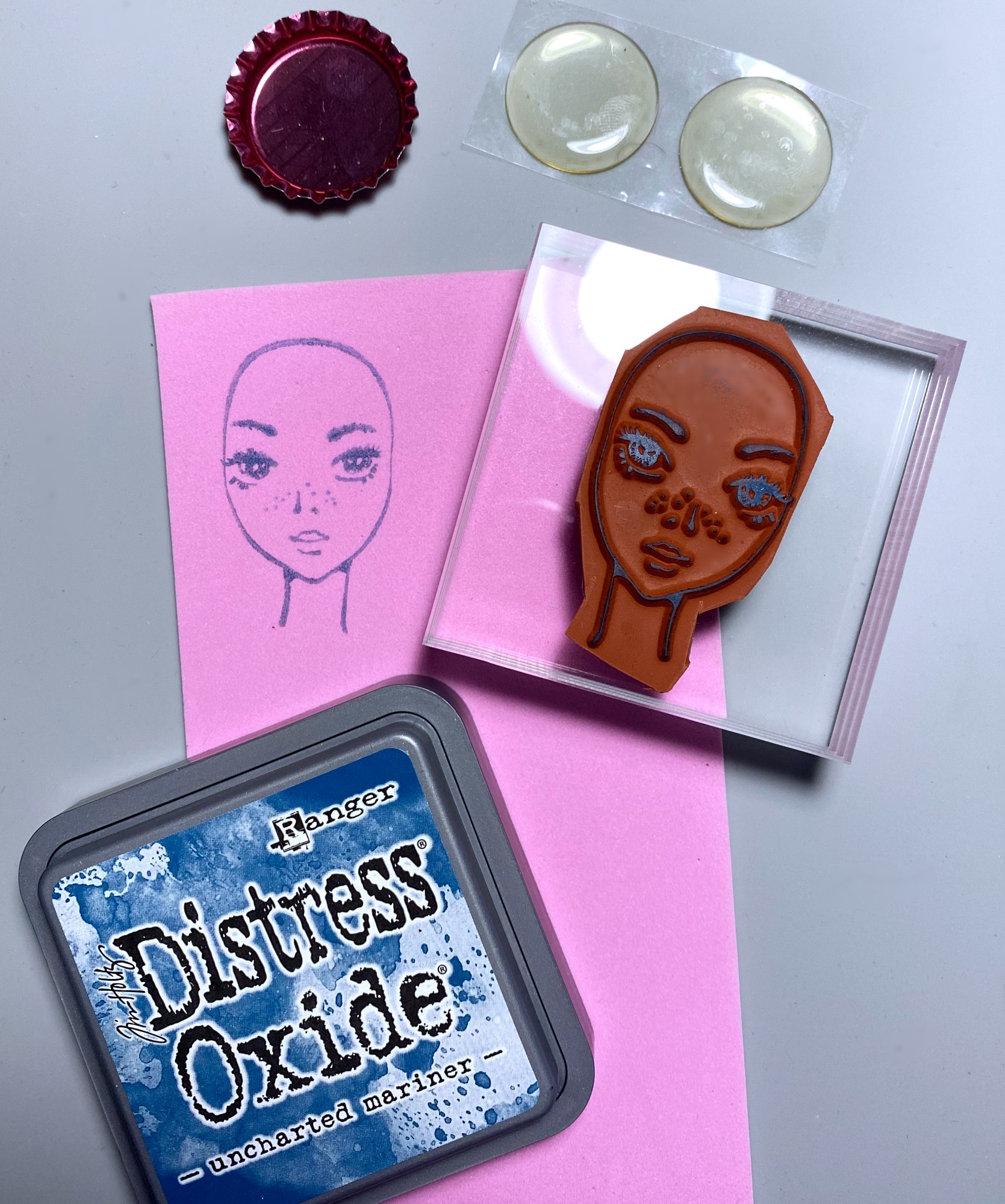 Featured above is our Paper Doll Stamp set. Stamping on pink craft foam to be placed into a pink metal bottle cap.
I used clear resin domes that already have a sticky back to place on top in the cap.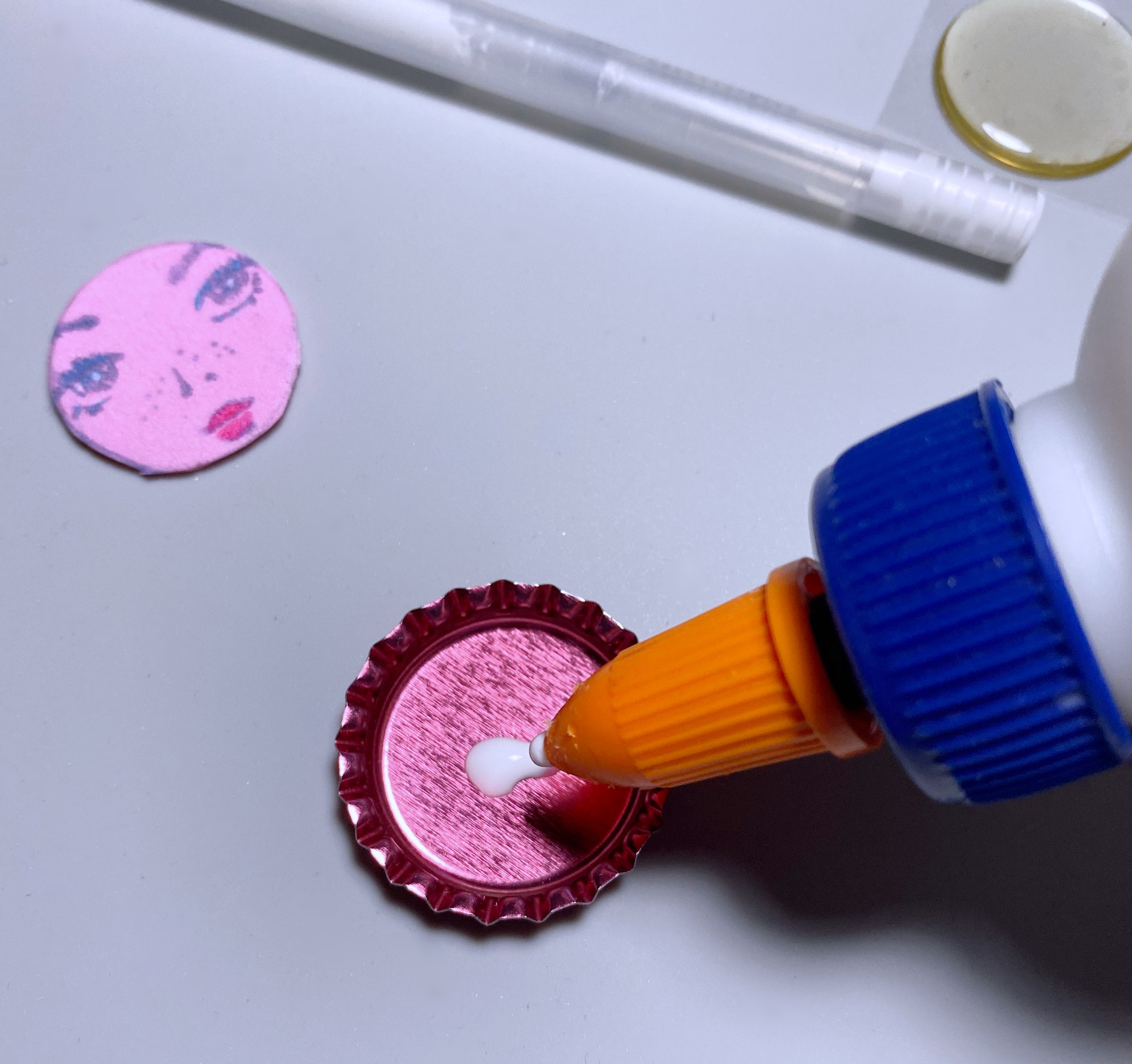 Use a glue on the bottle cap (or glue stick onto your stamped foam) and place it into the bottle cap.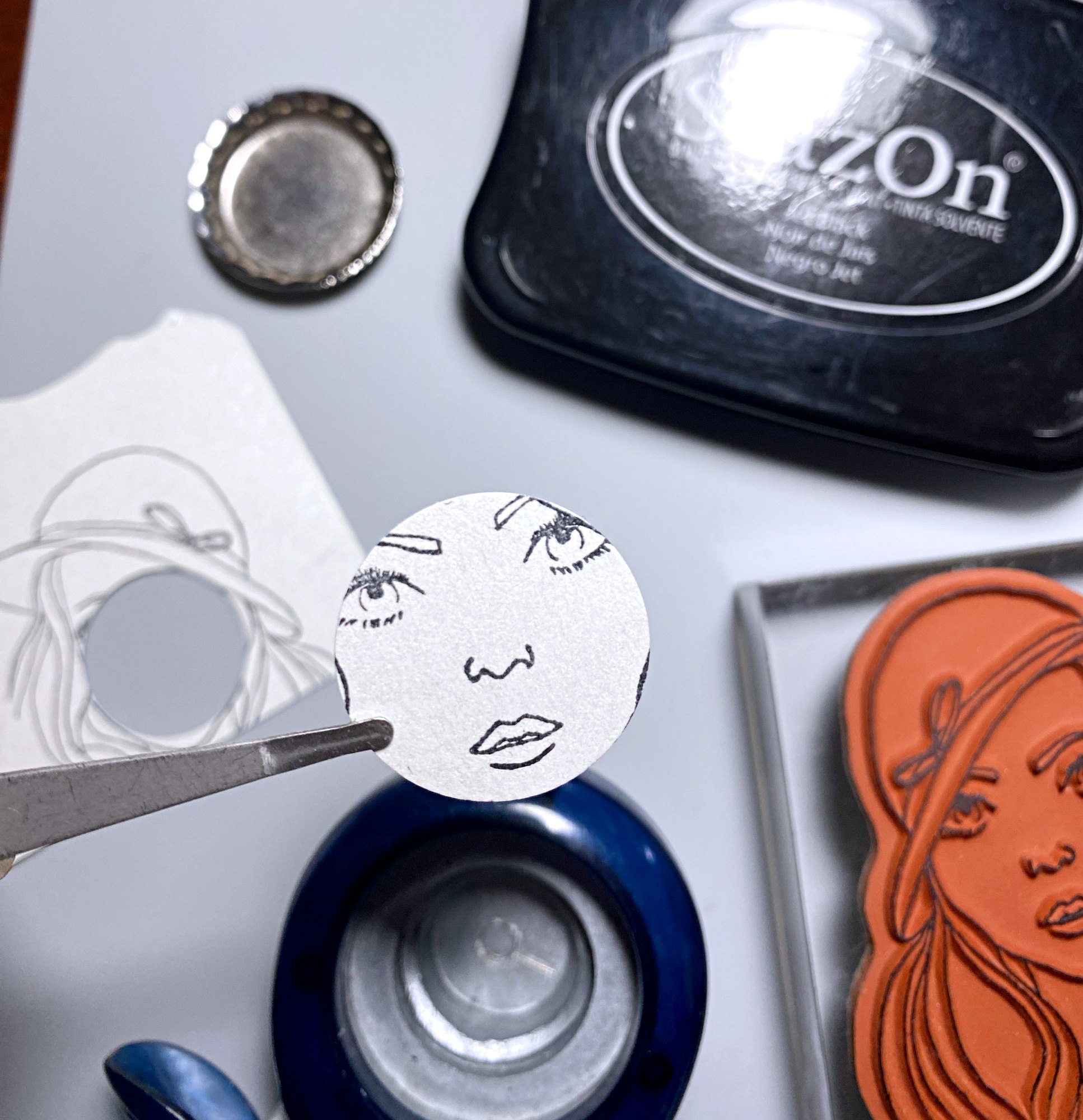 Our Makeup Palette Rubber Stamp set is used for the face of this one.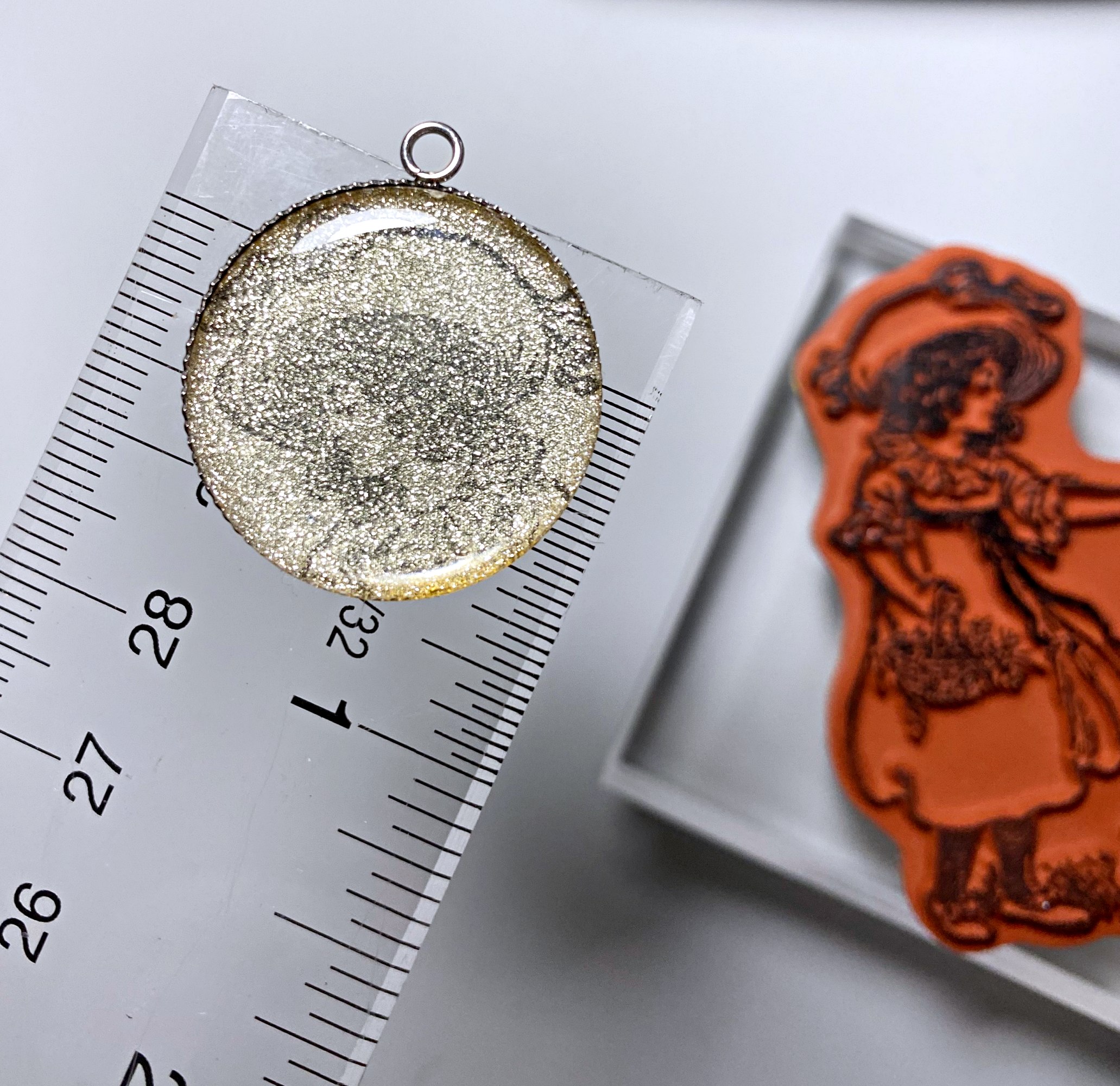 Although, glitter paper doesn't photograph well, it looks good in person. Above, I used one of our Victorian Girls with Kittens Rubber Stamp with black onyx StazOn Ink. The circle is die cut with a hand punch and placed into a silver bezel that will be added on a necklace or keychain.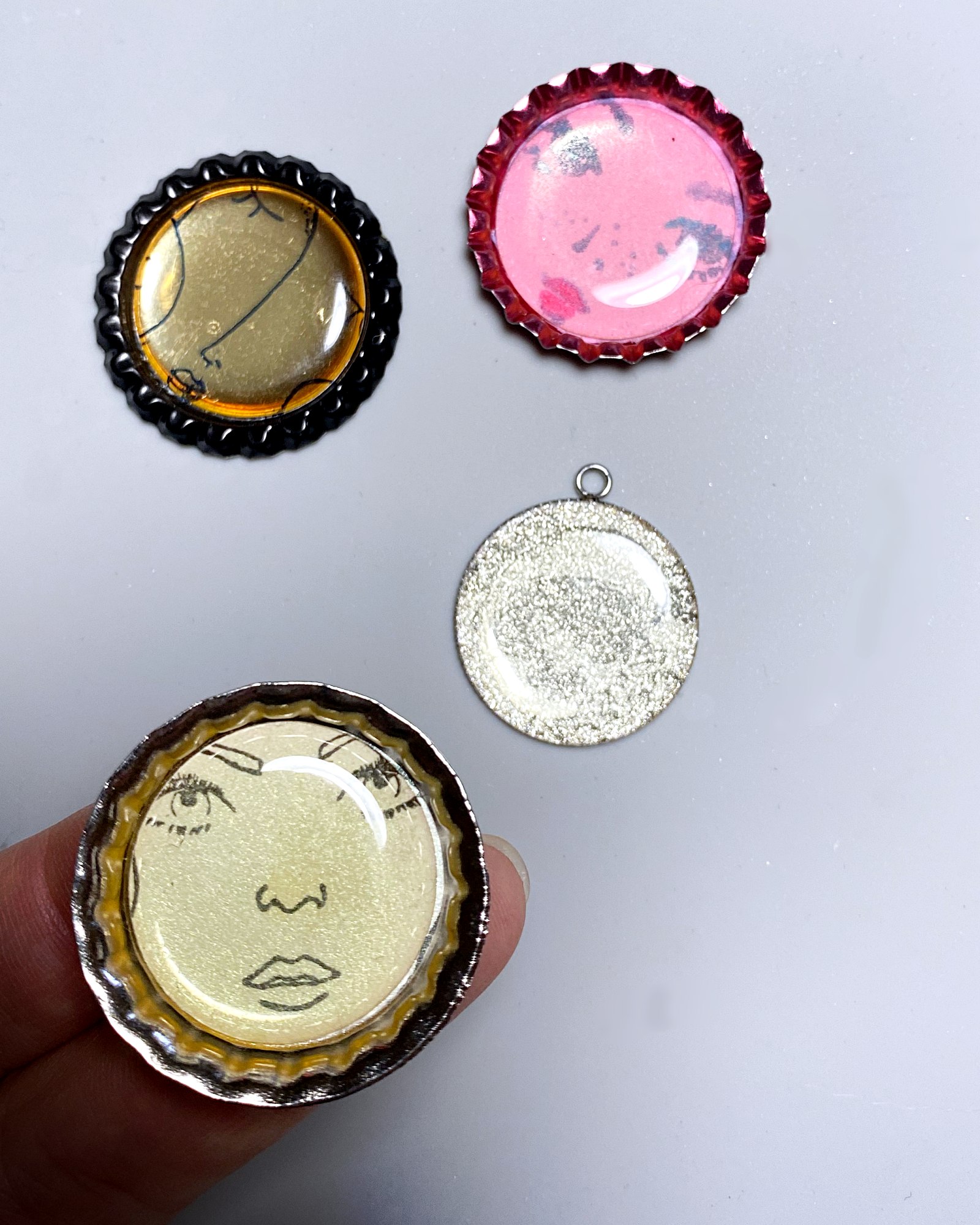 I hope you will decide to create some stamped bottle caps or bezels. Stamping with StazOn ink allows you to decorate many different types of surfaces like foam, metal, and glitter paper. The ink instantly dries on these types of surfaces allowing you to create more!
Above, our Furry Friends Rubber Stamp onto thin aluminum (flashing from the hardware store) and die cut into a heart shape. Stamped with Midnight Blue StazOn ink.
Deep Red Stamps featured in this post:
Victorian Girls with Kittens Rubber Stamp Set
Makeup Palette Rubber Stamp Set