Posted by Susan J. Deep Red Stamps on Jul 28th 2020
The purpose of celebrating Christmas in July? It's so we can have time to enjoy crafting with snowmen, Santas and snowflakes during a month that doesn't actually have the Christmas holidays in it. So let's make some magnets that you can place onto the fridge or any metal surface when the holidays actually do arrive! We have 4 great snowmen rubber cling stamps that make beautiful magnets.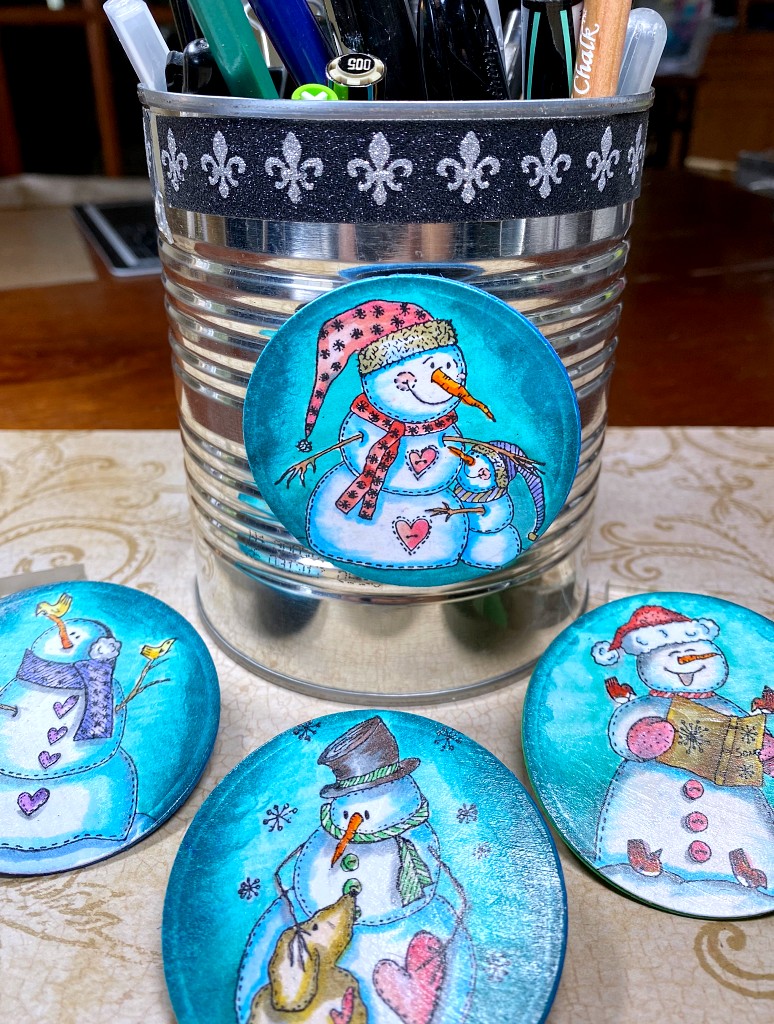 Supplies:
Sheet magnet material
Craft Foam (comes in sheets in any color)
Modge Podge or White school glue, if you prefer
Markers or Colored Pencils
Optional: Alcohol Ink
To begin, stamp each snowman on white cardstock using black ink. Use StazOn or Palette Hybrid ink because you'll be coloring on them.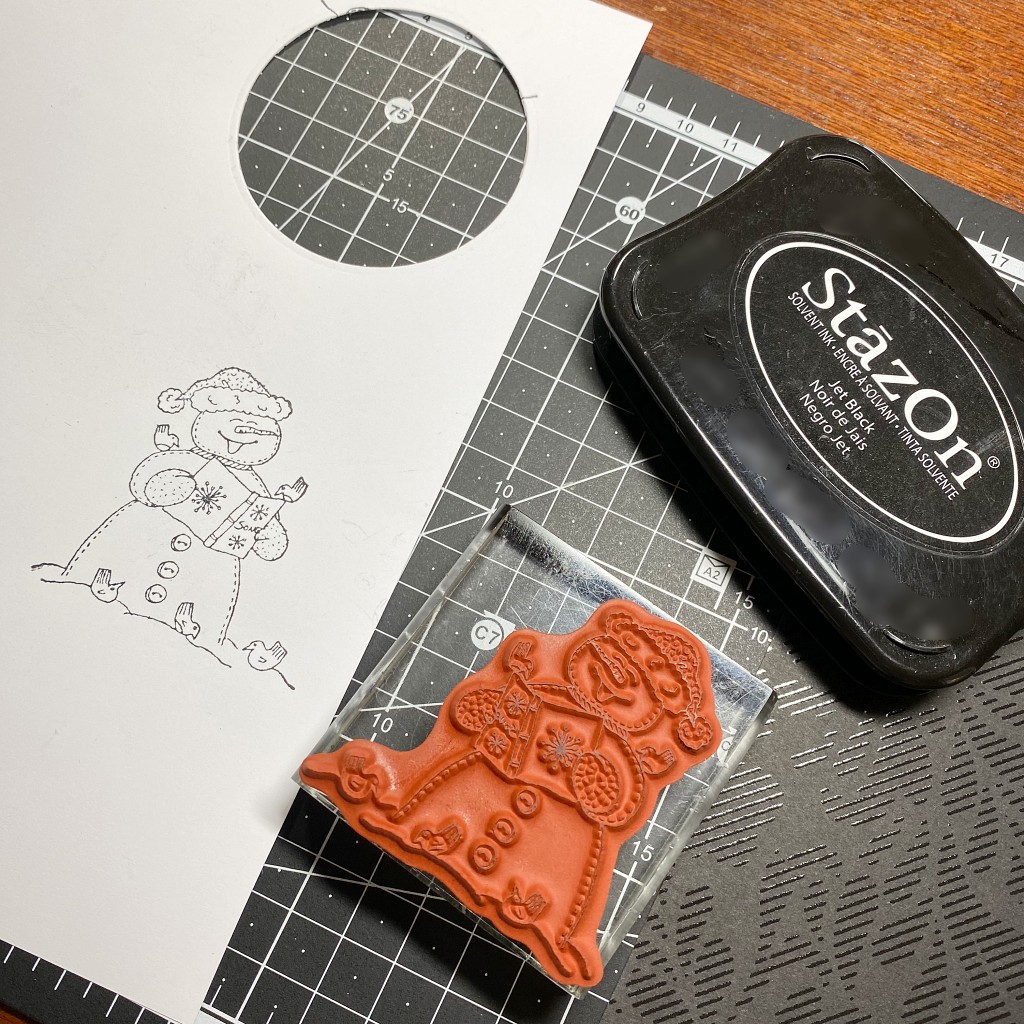 These snowmen fit nicely in a 2.5" (2 1/2 inch) round circle. You can use a metal die to cut the paper, the foam and the magnet through a crank machine, a hand punch, or by hand using a compass or the rim of a jar and a pencil.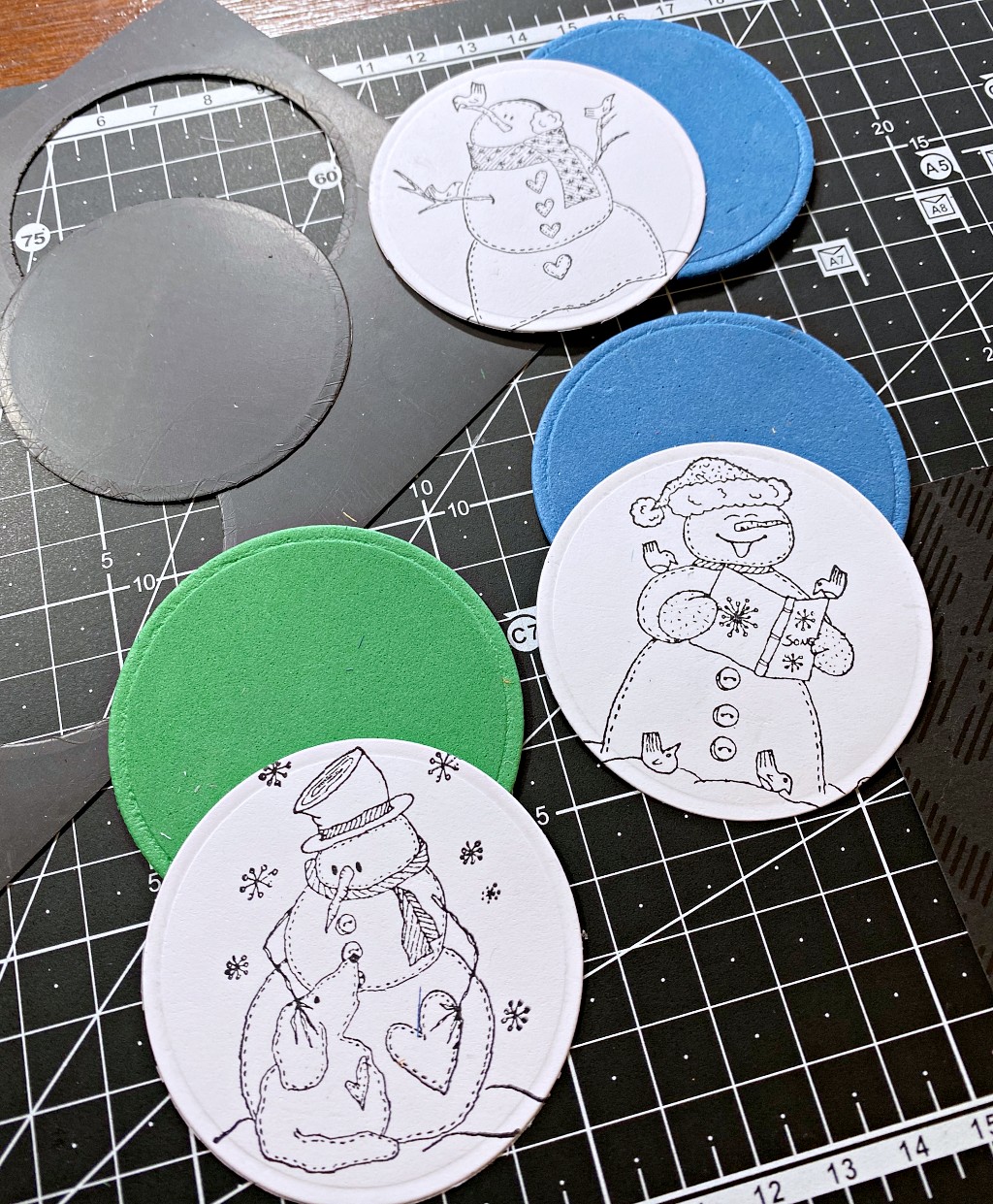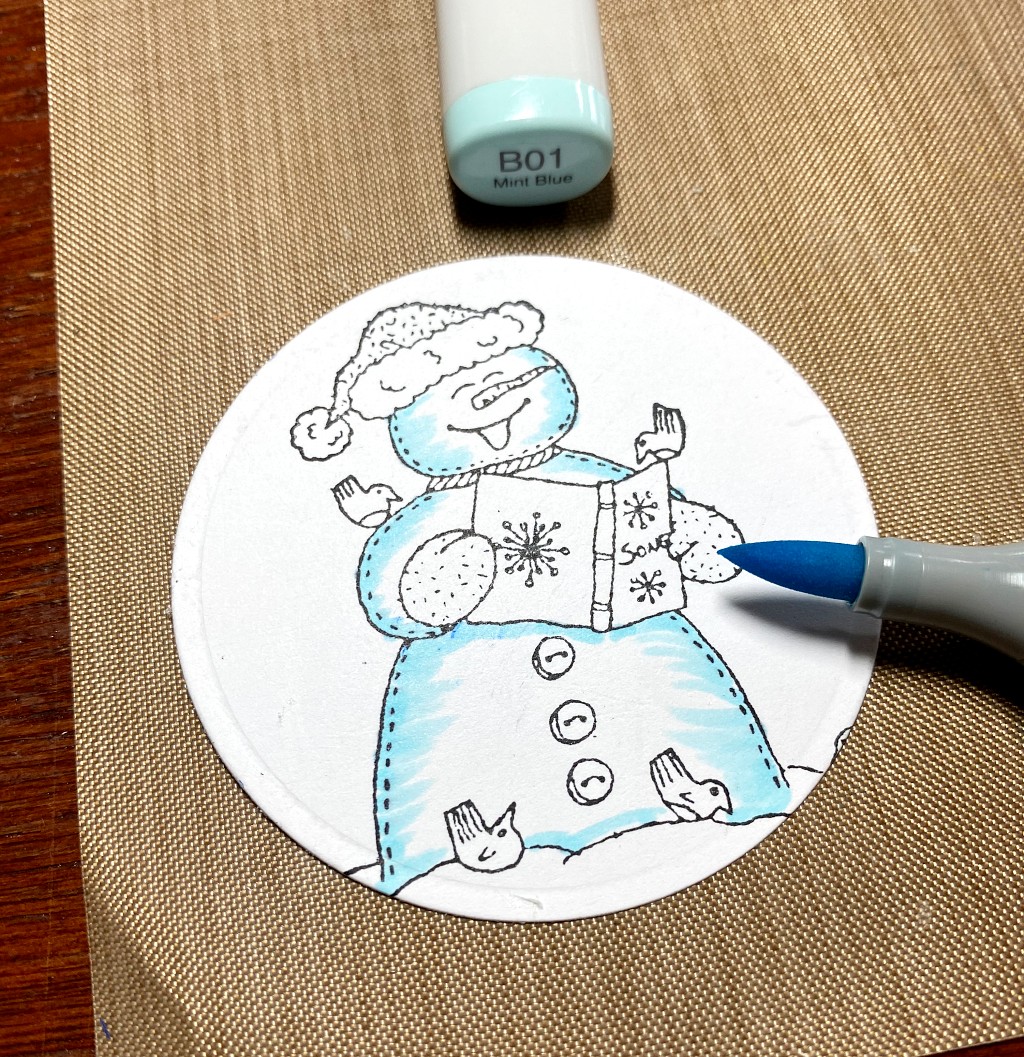 Take your markers or colored pencils and color in your snowmen any way you like. Hint: I use my lightest blue Copic to edge color the snow part of the body.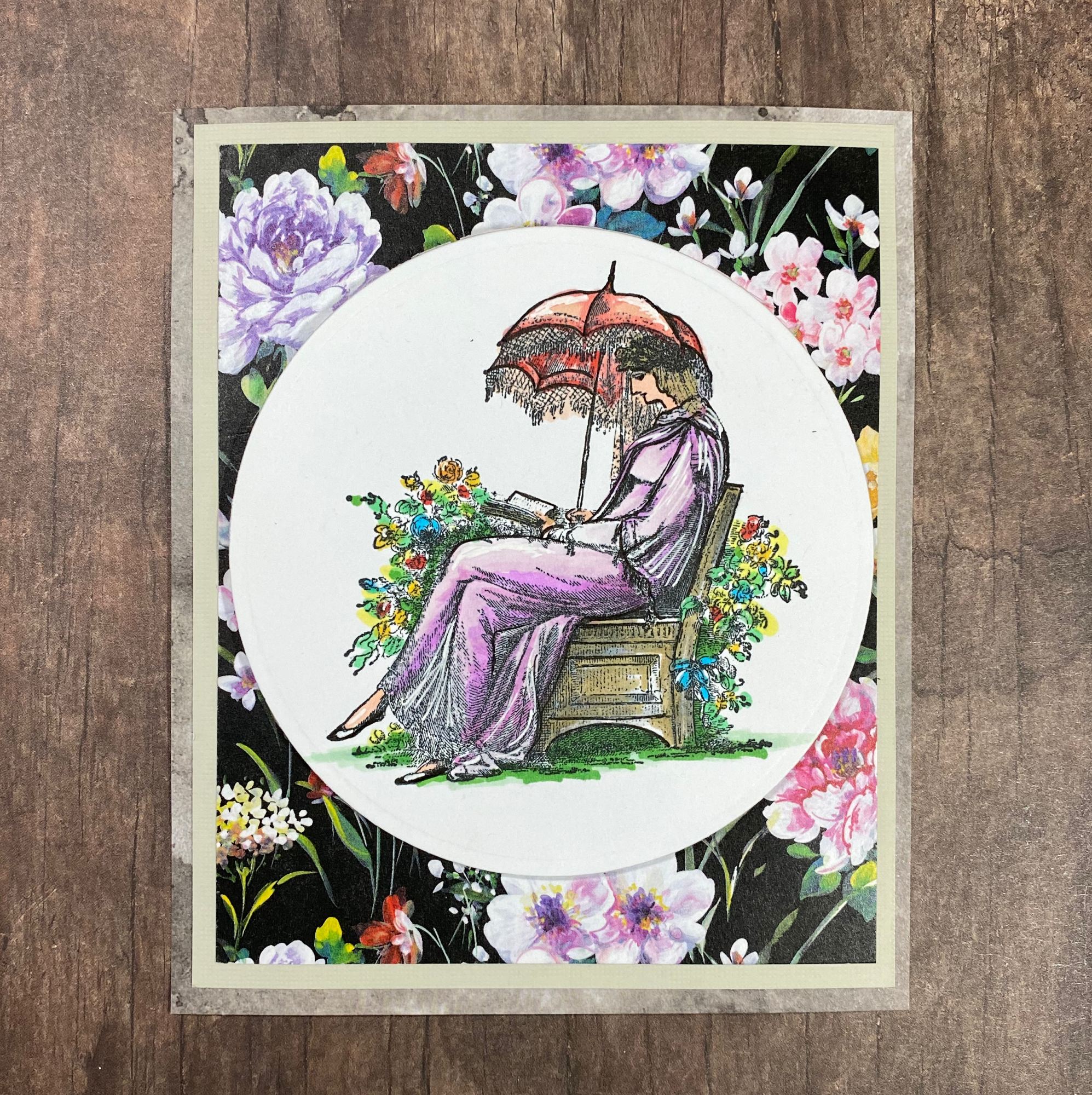 Above: Snowman Caroling Rubber Cling Stamp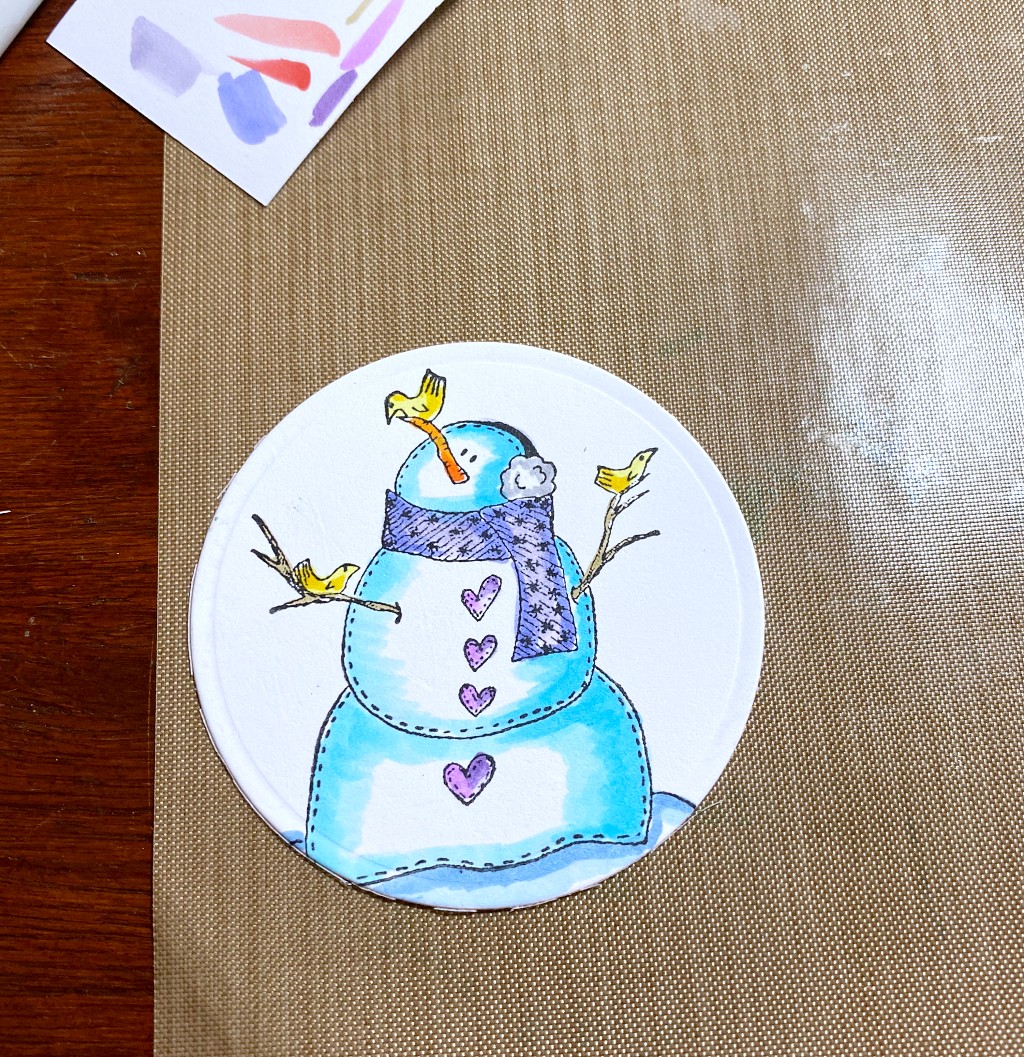 Above: Snowman and Birds Rubber Cling Stamp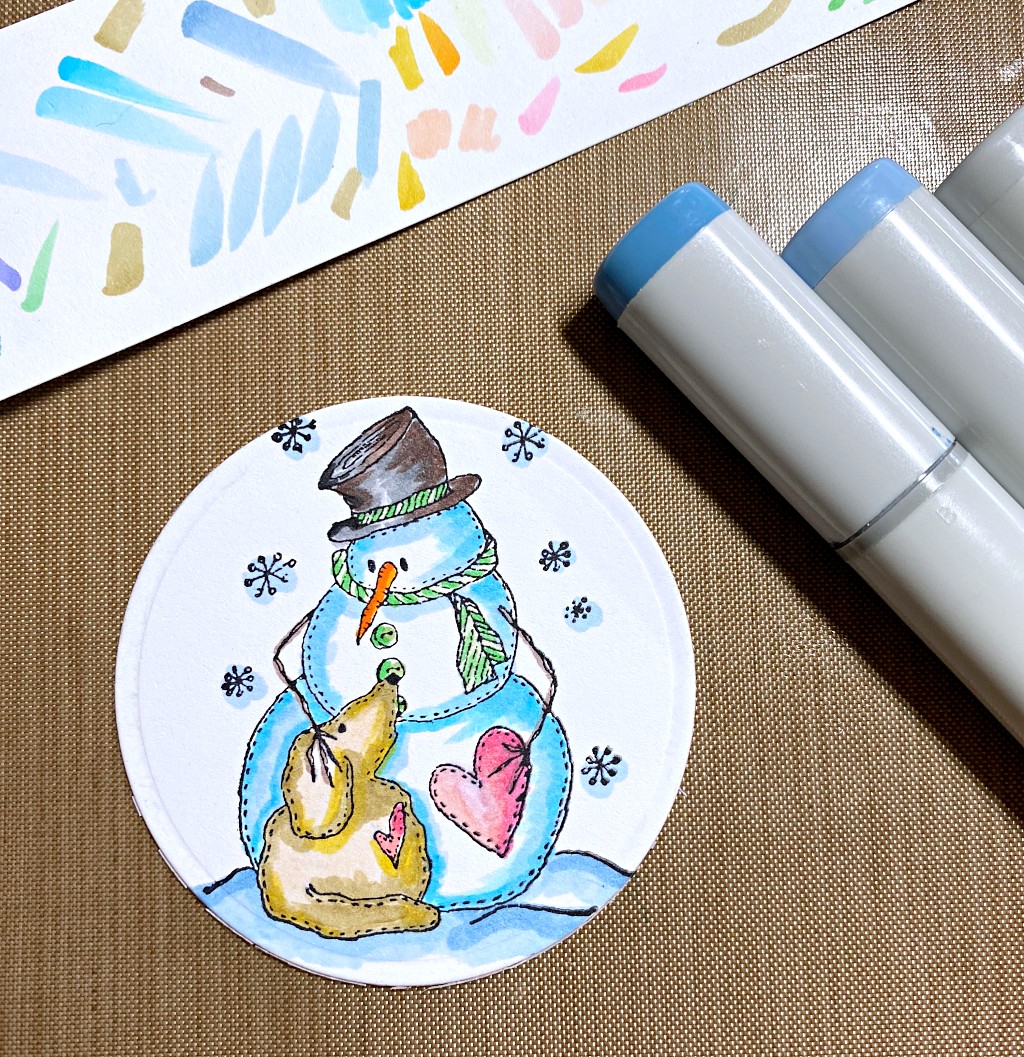 Above: Snowman with Dog Rubber Cling Stamp
Coloring Tip: I've learned that to have a scrap paper same as what your project is to test each color before coloring my actual piece.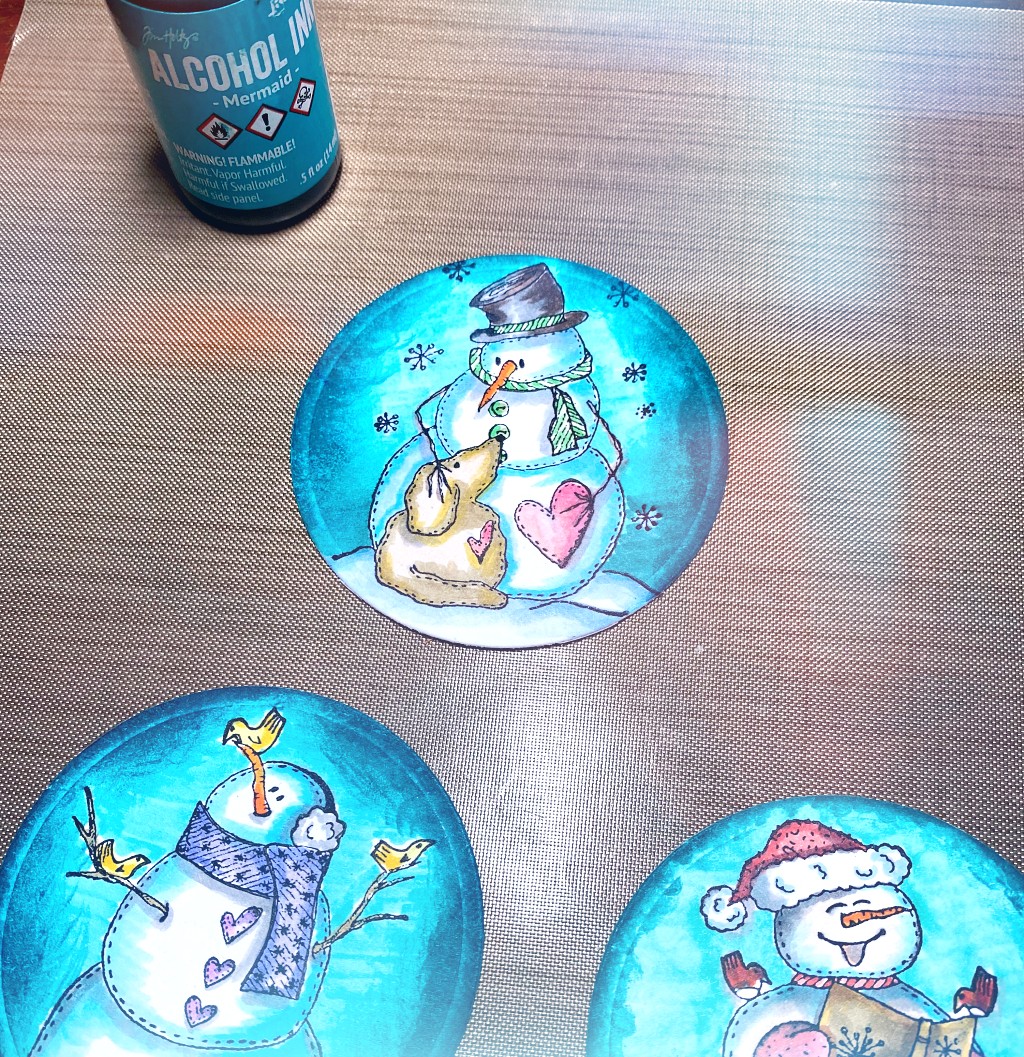 I added alcohol ink to darken the edges.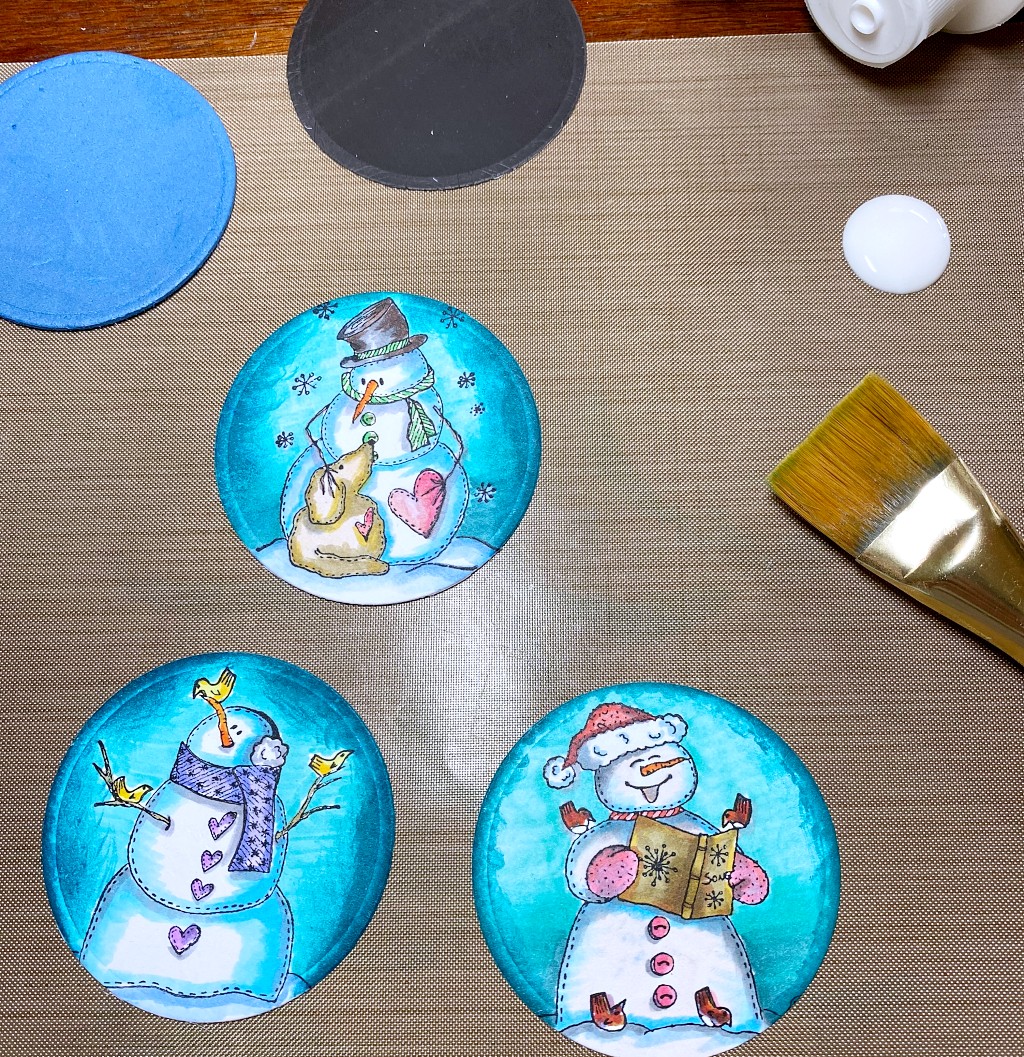 Using a brush, apply Modge Podge (I used the 'Gloss') to each surface and allow to dry (which is fast). Then apply Modge Podge to the back of each snowmen circle and onto the foam circle. Finally, apply Modge Podge to the maget and place foam snowman onto magnet creating a sandwich of card stock, foam, magnet.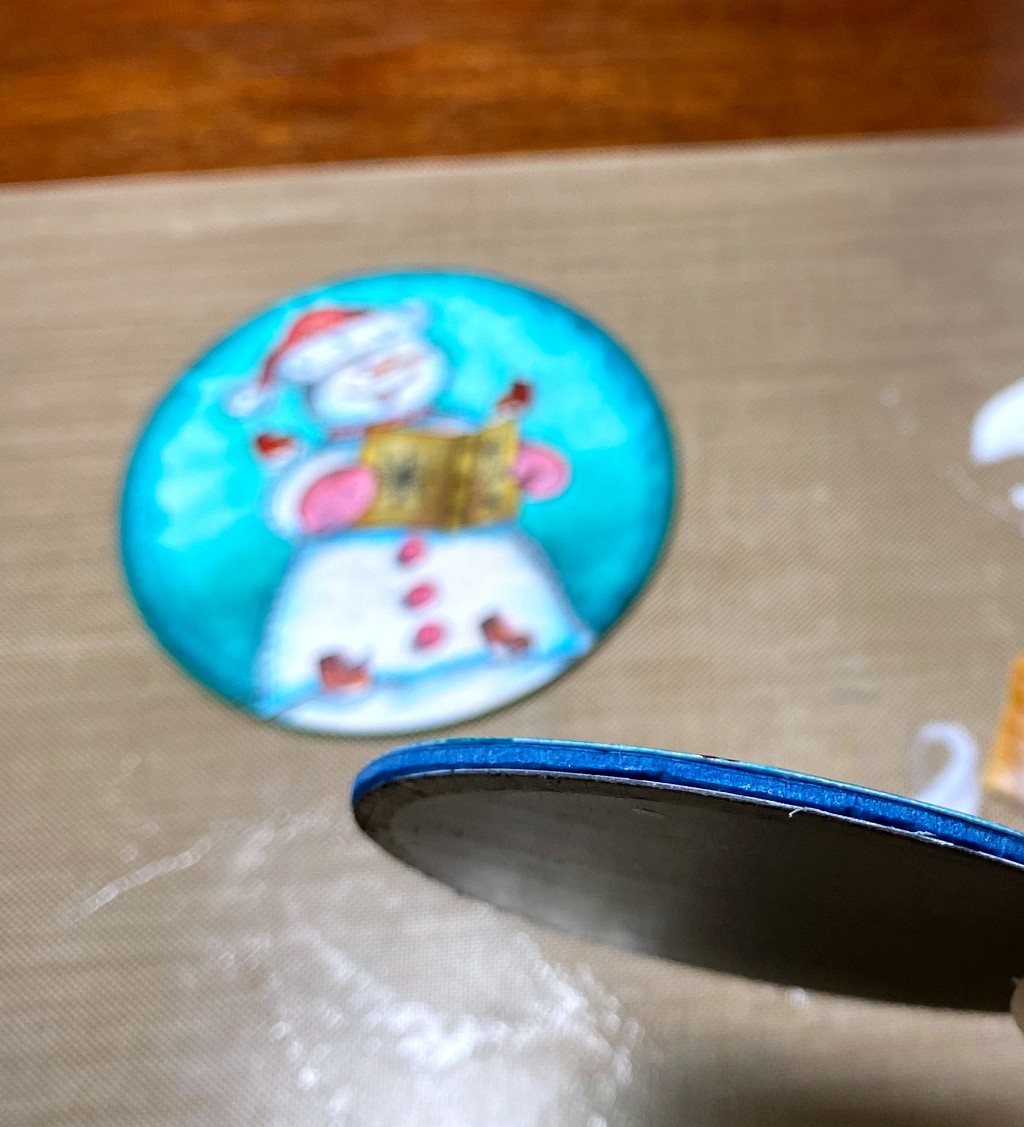 The Modge Podge gives the paper surface a nice sheen and it no longer just looks like card stock. And it doubles as a glue for the inner layers!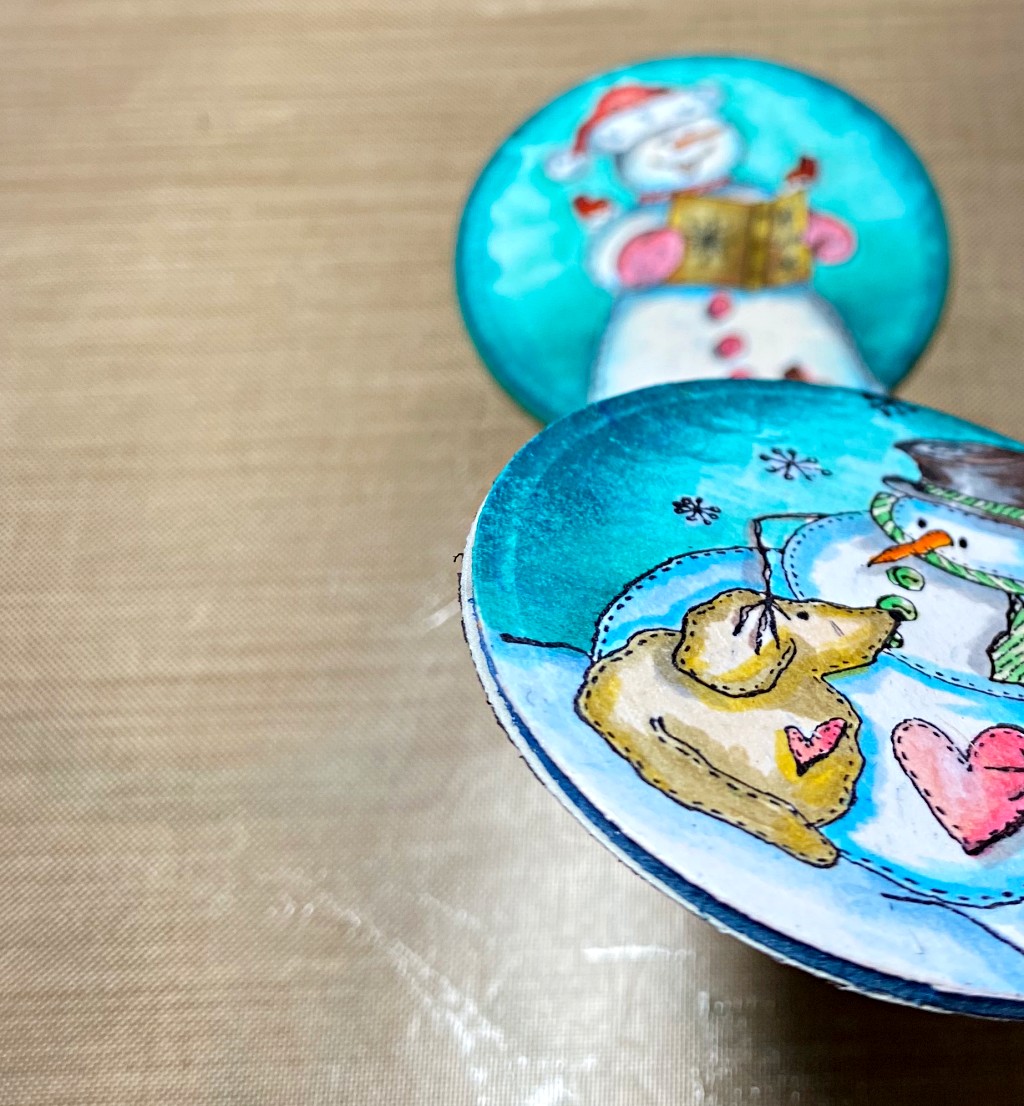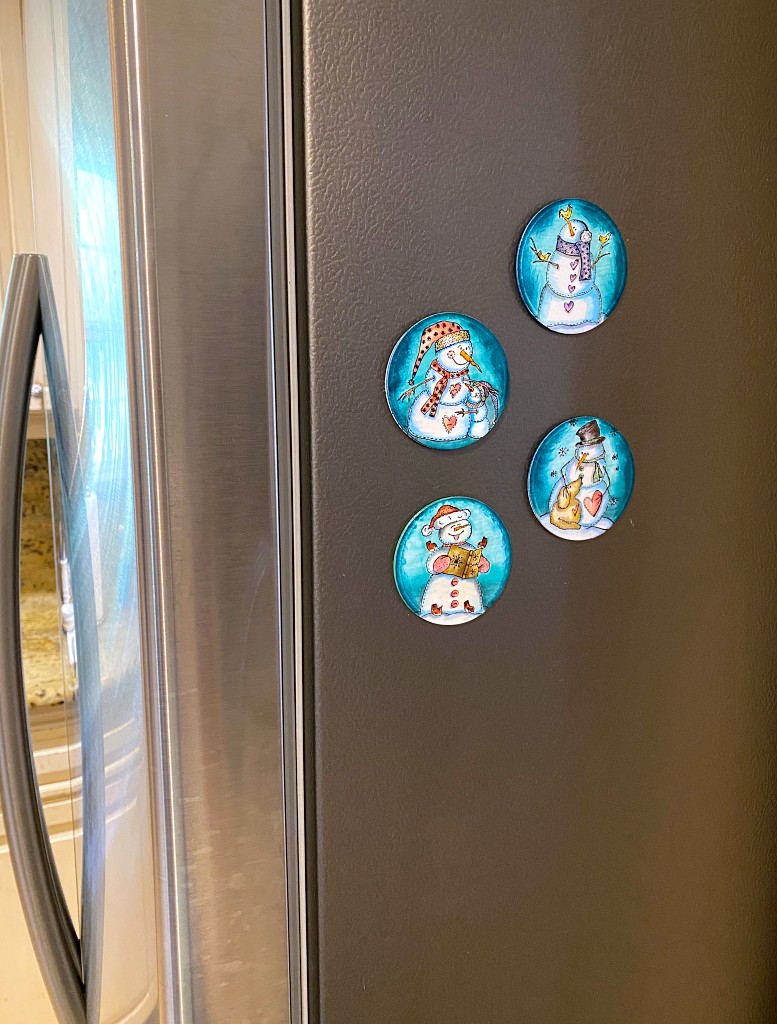 Ready for the fridge or any metal surface, these 4 snowmen will be a nice, simple Christmas decoration during the holiday season.
You can purchase each of these snowmen individually, or we have a special price when buying the group of 4 snowmen featured in this post, click here to view special listing in our shopping cart.