Posted by Susan J. Deep Red Stamps on Sep 12th 2022
A slimline card (also called a tall card) is any size card that fits into a business sized envelope. A No.10 sized business envelope is 9.5 x 4.125, so any card that fits into this envelope can be called "slimline."
We have created a slimline card below that features our Koi Swimming Rubber Stamp along with our Lotus Rubber Stamp. The Koi are swimming on a blue background made by applying a light blue ink onto white card stock. The result it a beautiful card made for any occasion.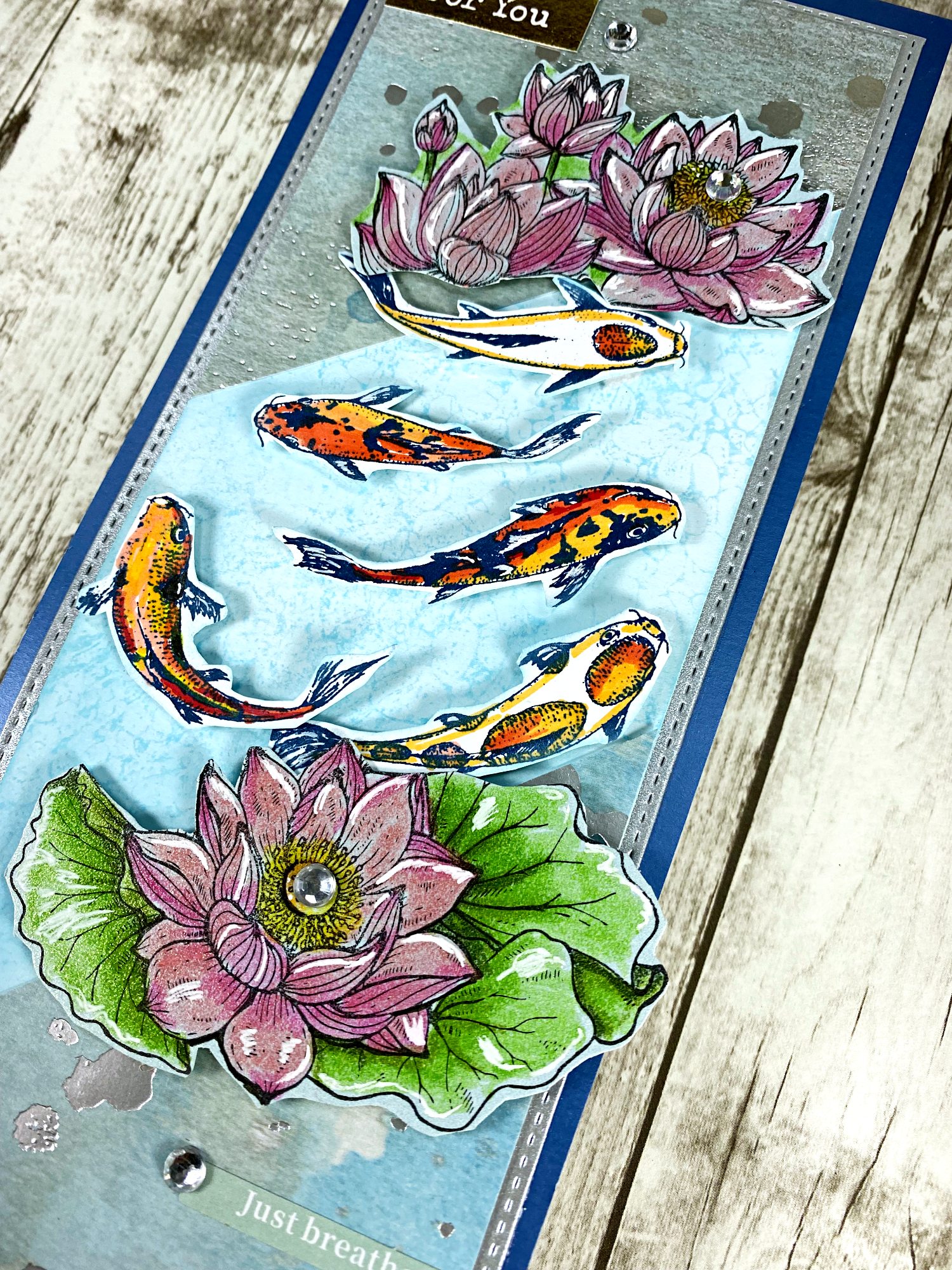 To create this pretty card, create several layers of card stock. You will be cutting 2 diagonal lines on the top most layer to create an opening for the pond of fish. I will show you how below.
You will need:
Card stock (your choice of colors) I used white, blue, silver, and blue with silver embossing.
StazOn ink
Markers (I used Tombow water based markers on the Lotus and Sharpies on the Koi fish)
Pencil
Ruler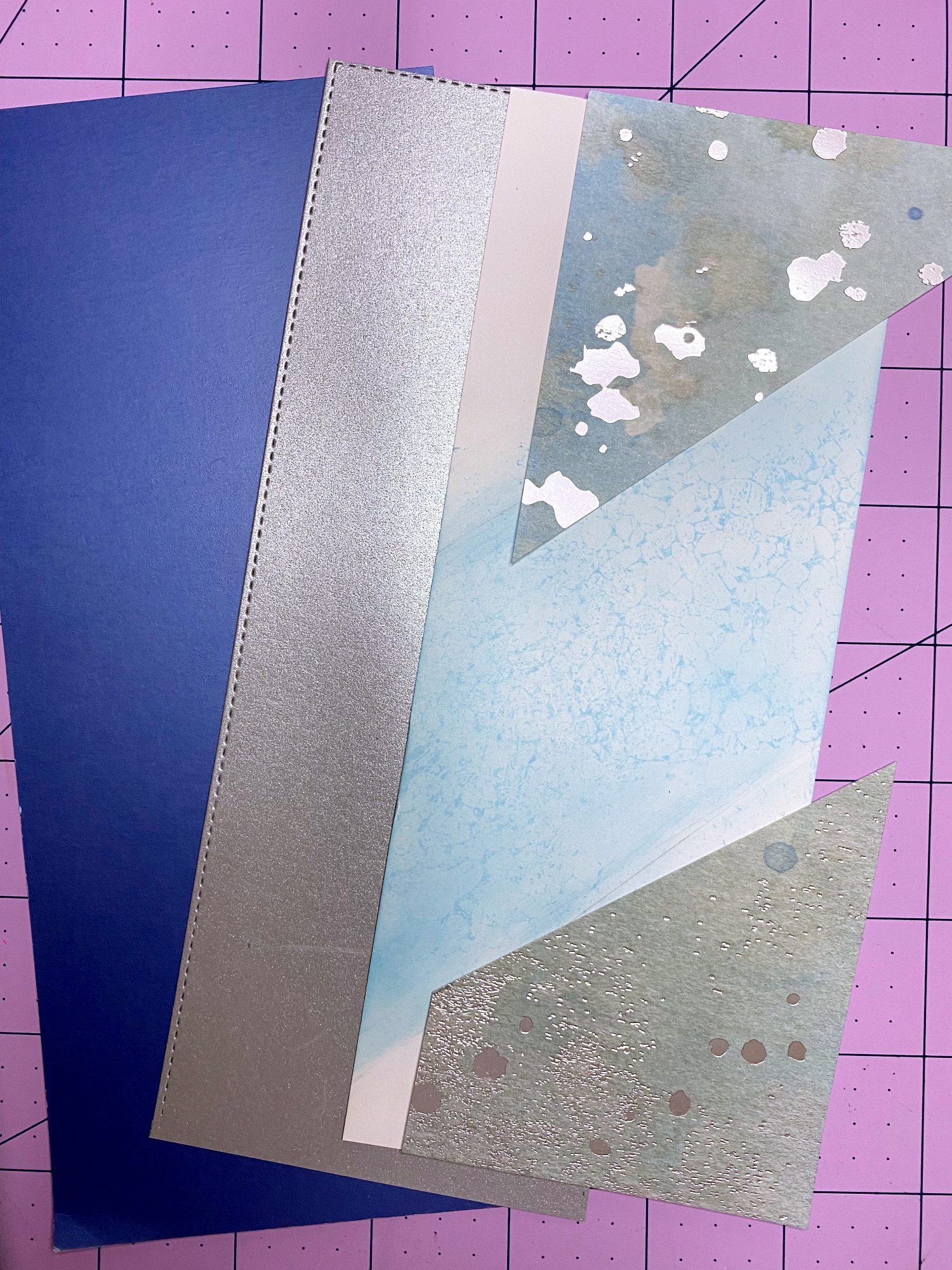 If you have a cutting mat featuring diagonal lines, use those to mark your lines. If not, you can just eyeball estimate 2 lines on your white card stock to represent the area for the water,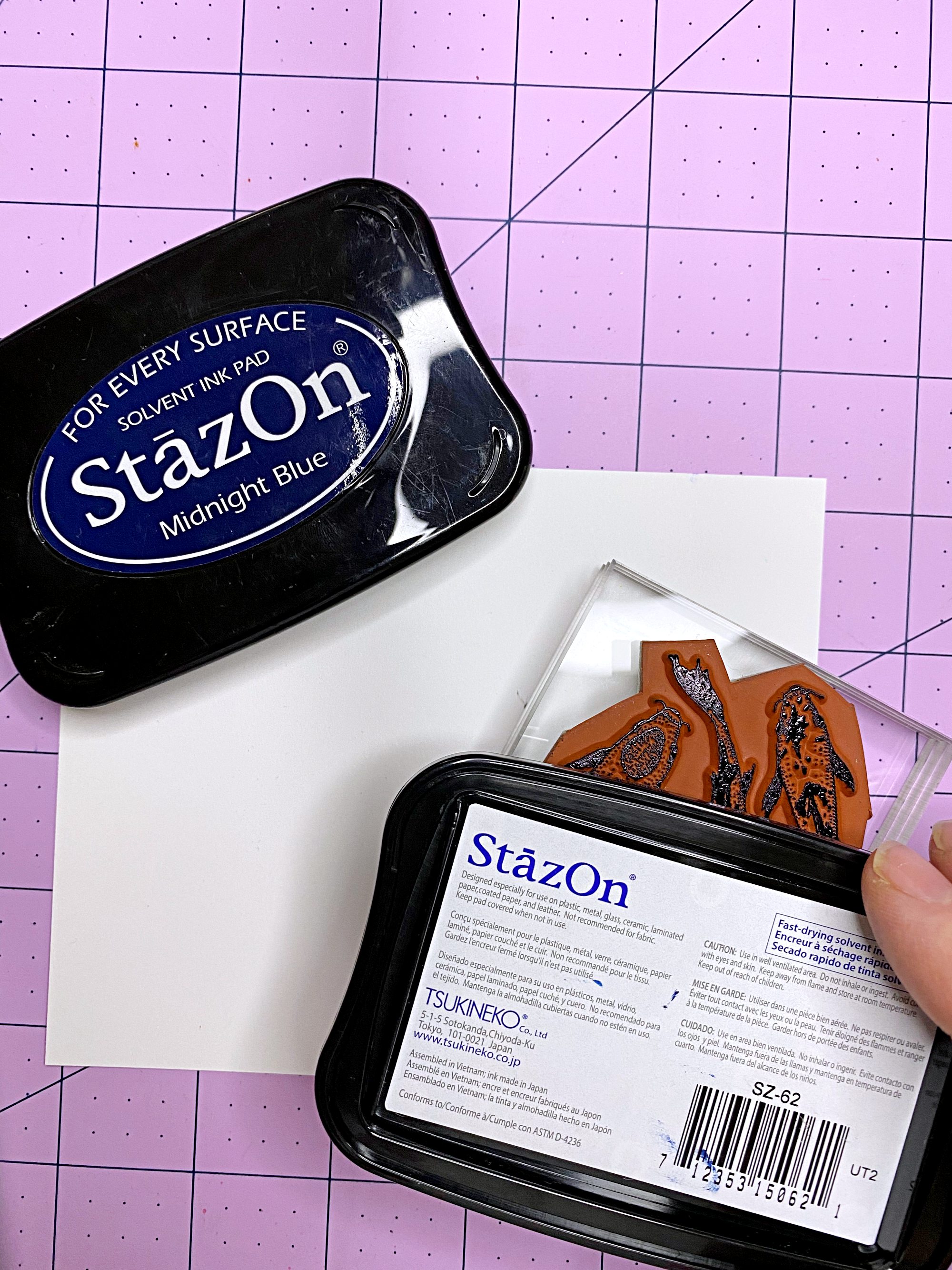 Use StazOn or any type of ink pad. I then used Sharpie markers to color in the fish, opting not to use Copic since they can be stained by a dark color permanent ink.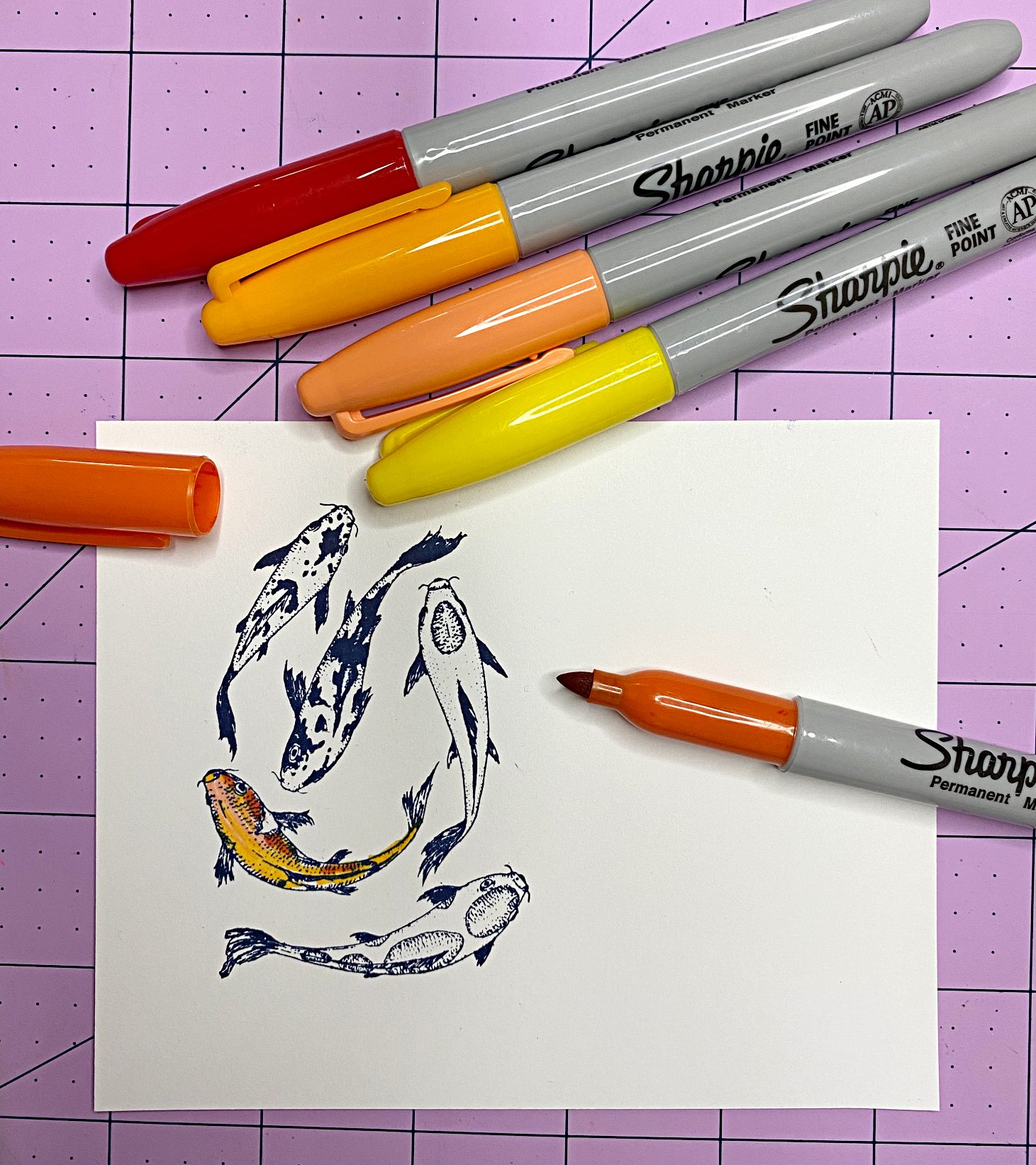 Cut the koi fish out individually. This will allow the blue water to show and you can place them in any configuration.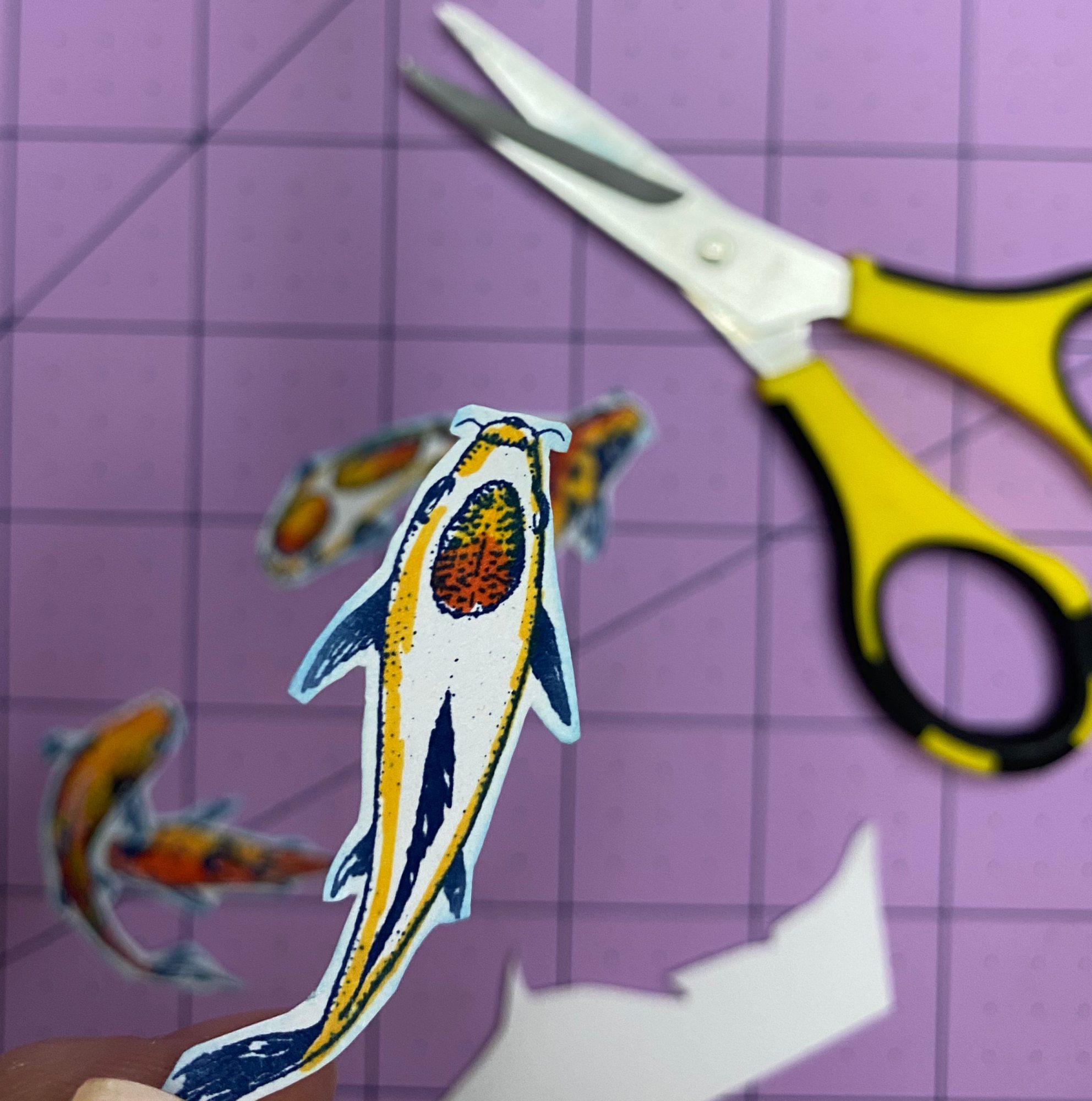 I also added some blue ink (Distress Oxide) to the edge of each with a sponge dauber.
Tip: if you don't have a sponge dauber, use a folded portion of paper towel to apply ink to paper.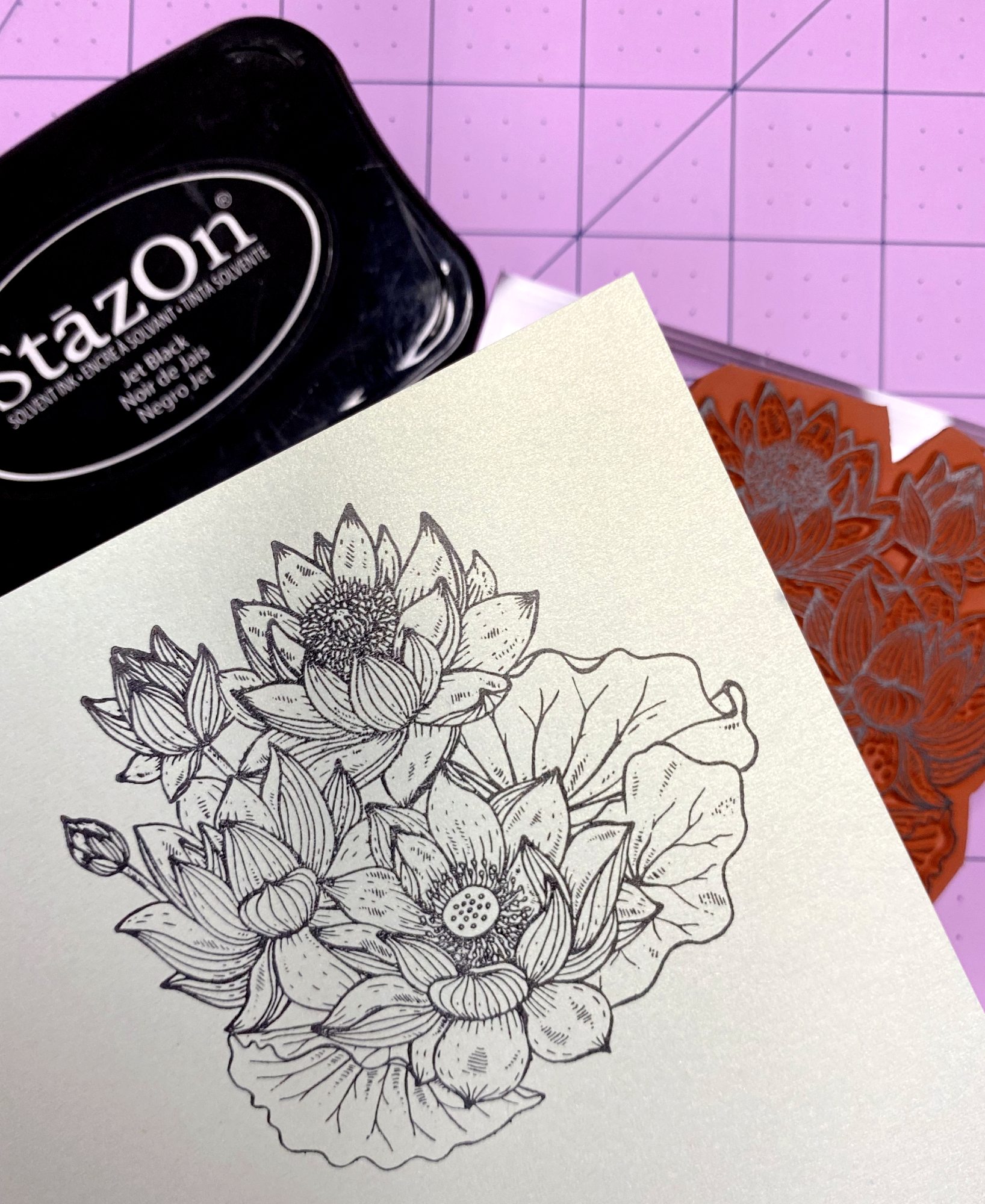 I used Jet Black StazOn ink for the lotus stamp. If you have never used StazOn before, it is one of my favorite ink pads. You can stamp it on any surface and it dries in an instant!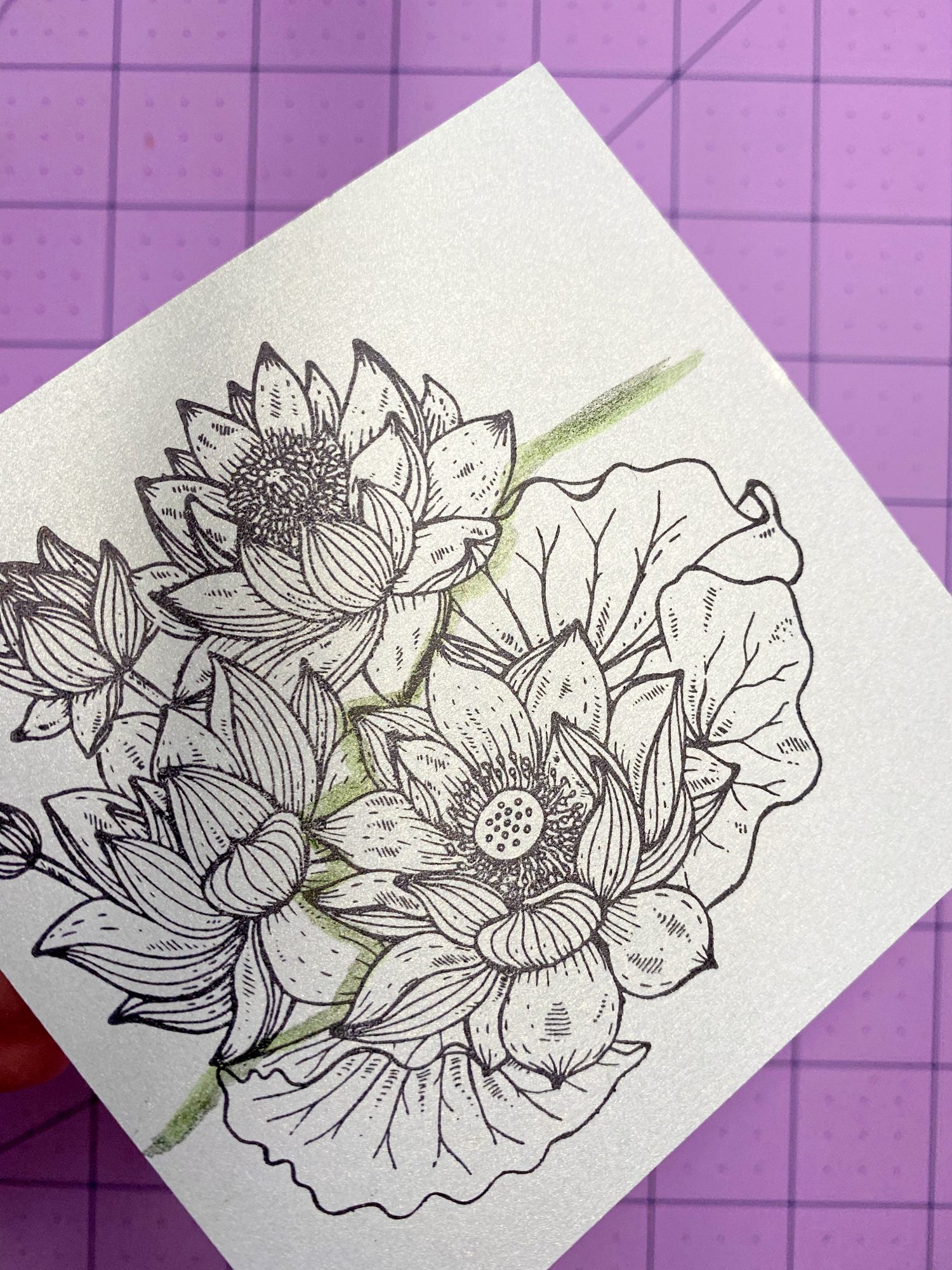 Above photo, you will see a cut line where you will cut the lotus in half to accent each side of the pond.
Basically, you can see the cut line is the flower and leaves near the bottom and the other half is the flowers at the top.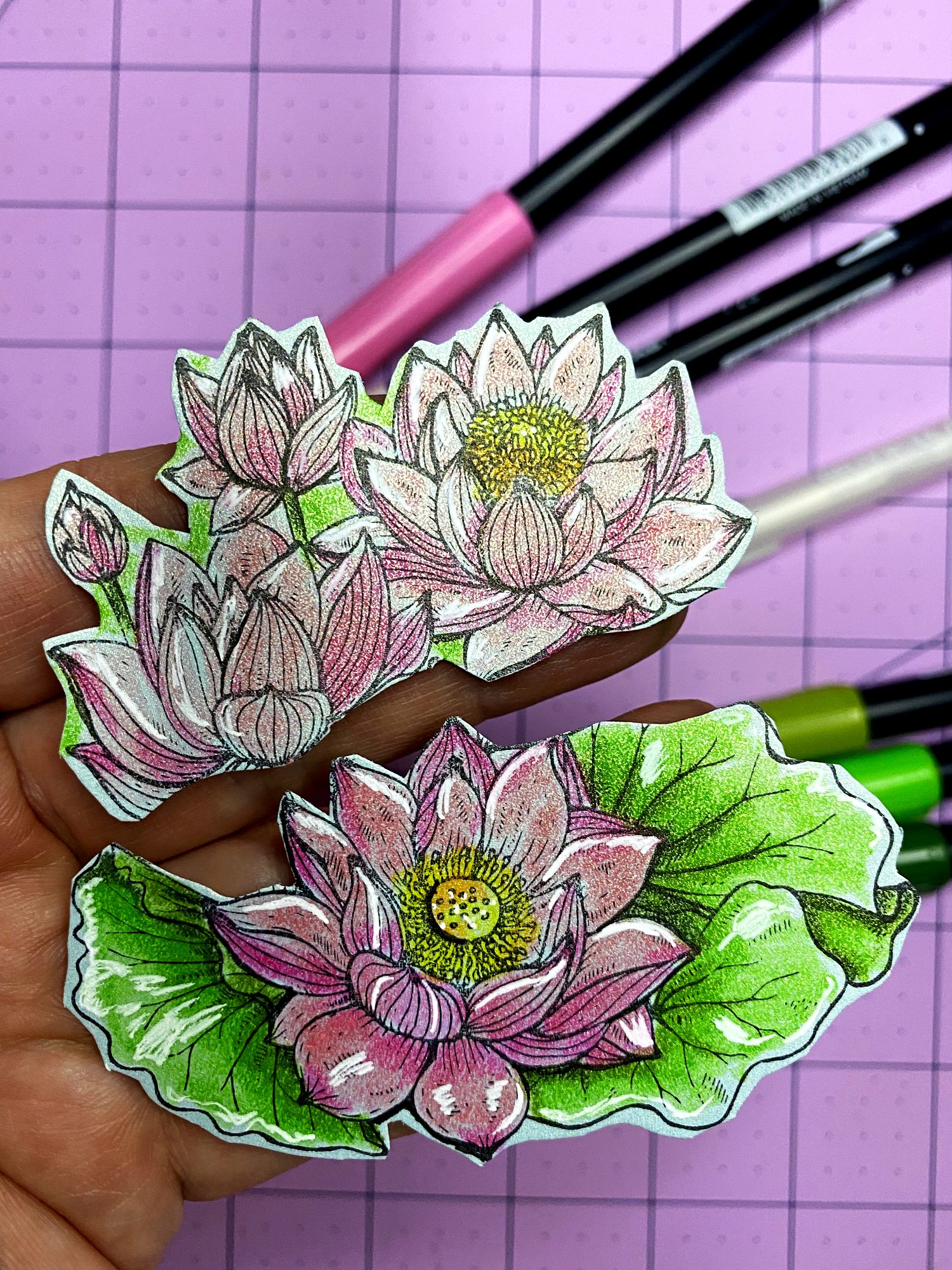 To color in the lotus, I used Tombow water based markers and a white gel pen. I also accented some areas with a thin black marker. Don't worry about the rough edges, you can place a koi fish in that area.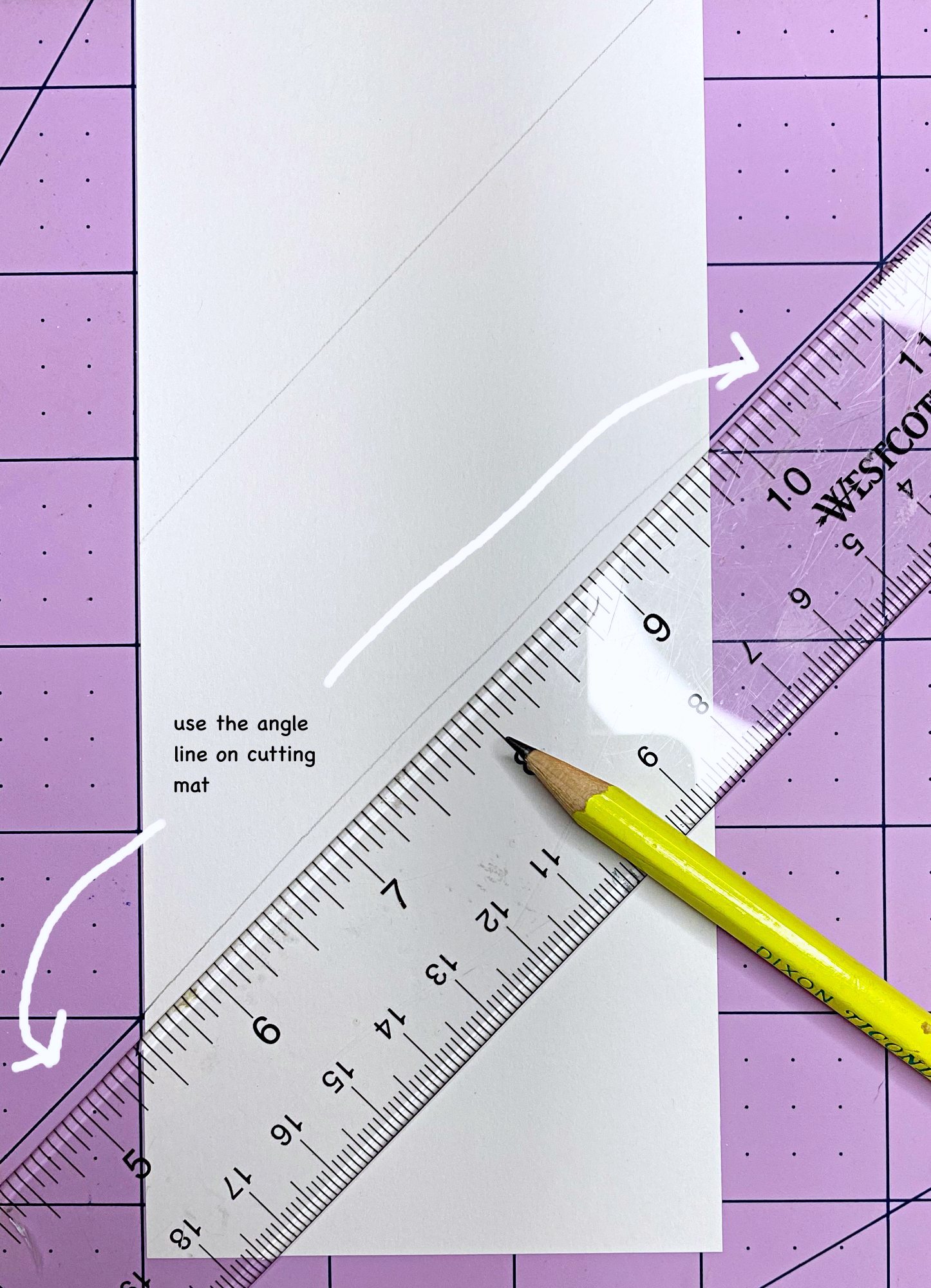 You can use a angle guide like the one pictured above showing a cutting mat with that feature. Or you can just eyeball draw 2 diagonal lines on a white mat with a pencil and ruler. This is your pond for the fish.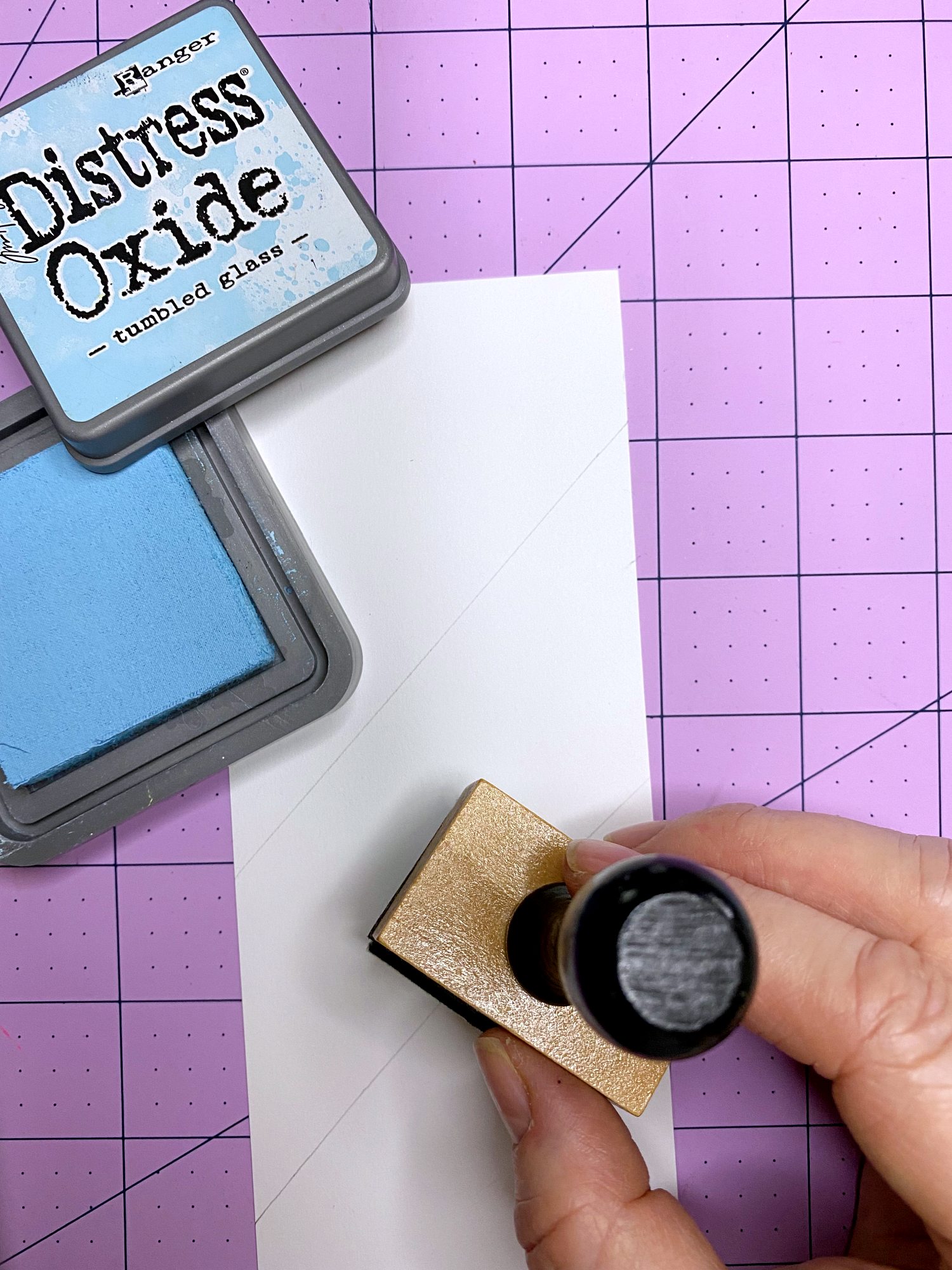 Apply blue ink onto the paper with a sponge dauber.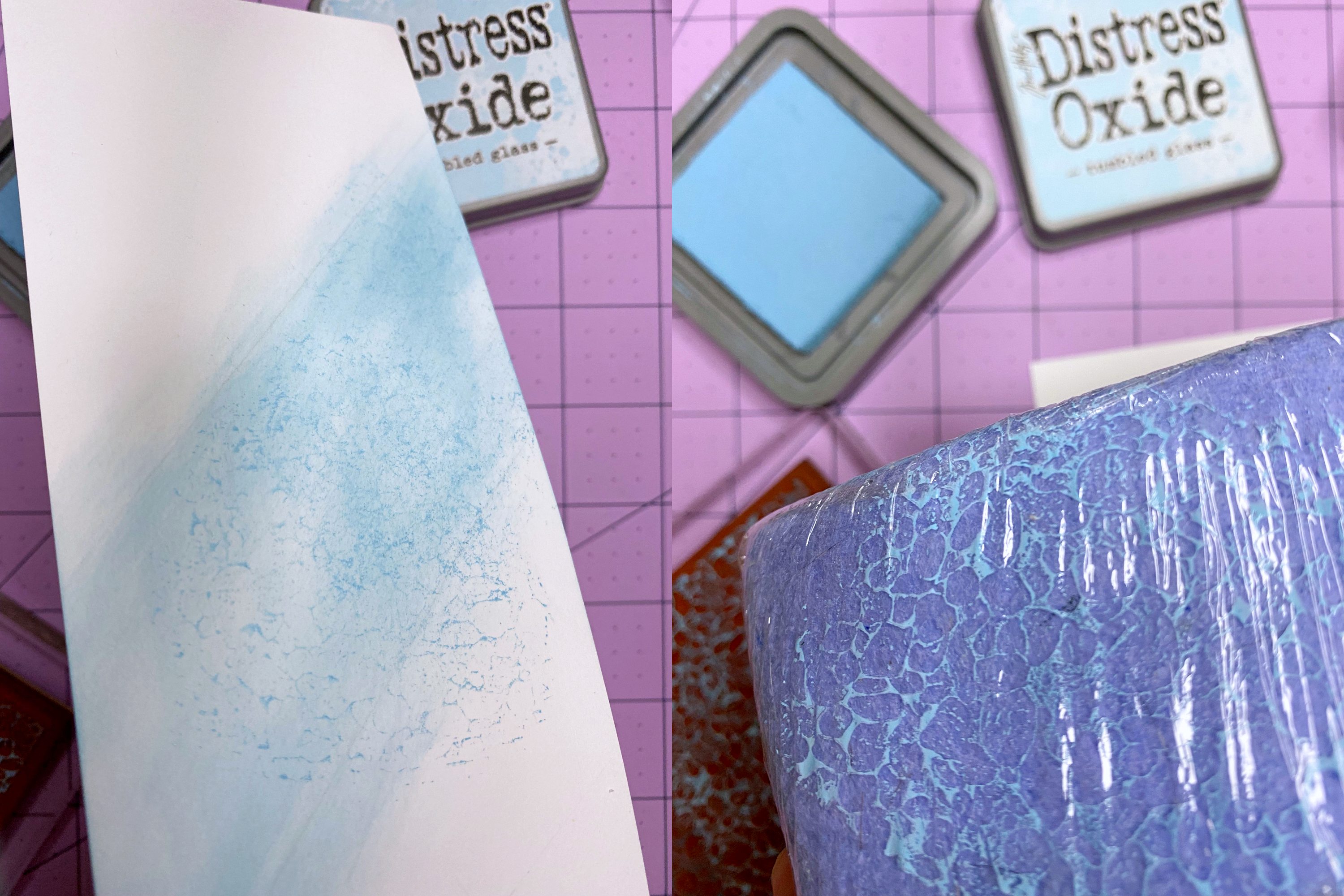 To get some rocks in the pond, I used our Rocks Background Rubber Stamp. Instead of directly stamping, I used some shrink plastic wrapped onto a kitchen sponge and picked up ink from the rubber stamp and then applied the plastic wrapped sponge onto the paper. This allowed for a lighter feel with some areas missing which is exactly the look I wanted, not too heavy.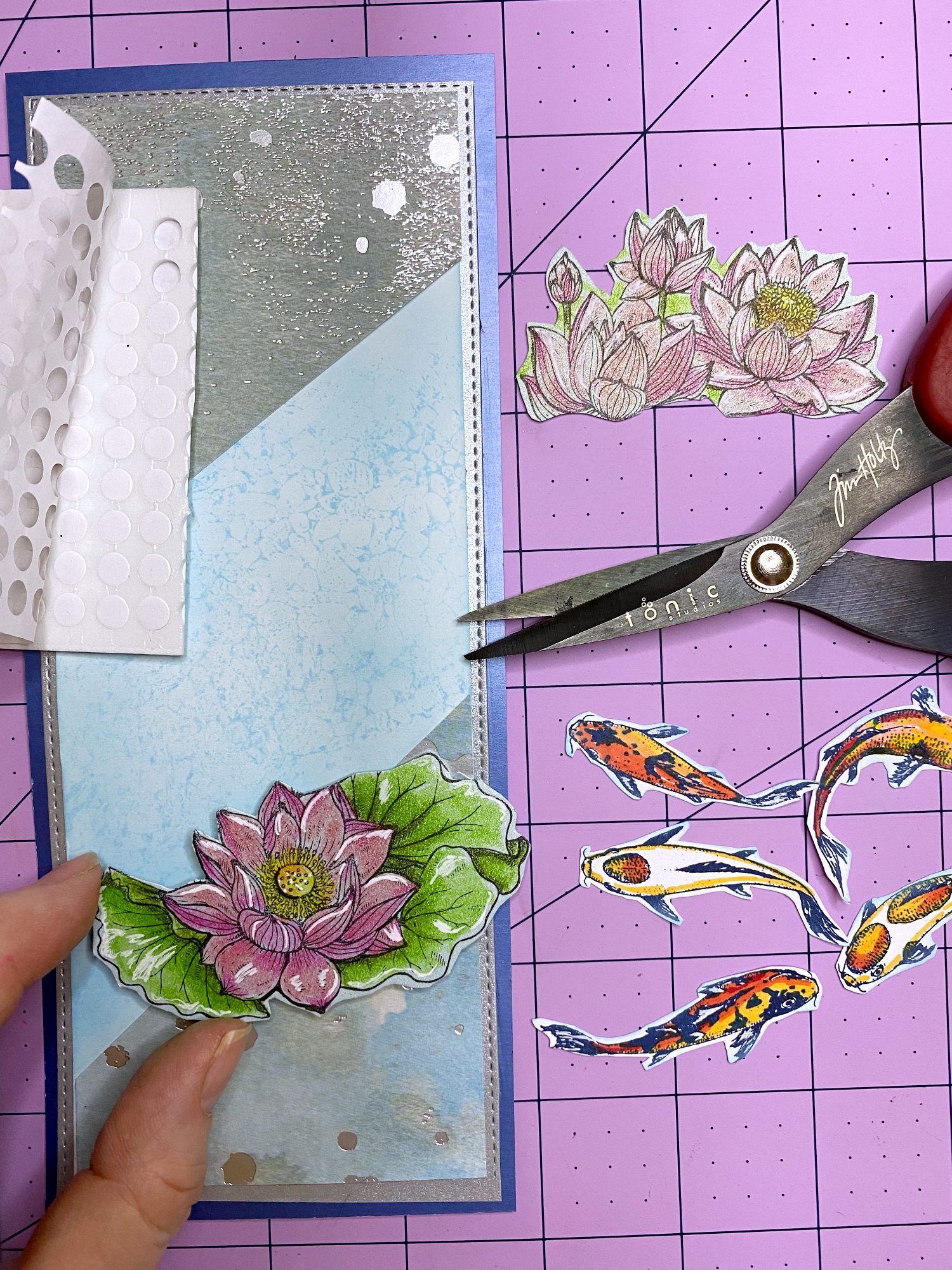 After gluing the layers of card stock, I began the fun part of assembling the pond with its lotus flowers. I used foam dots for the Lotus and Koi Fish so they all stand above the card a bit.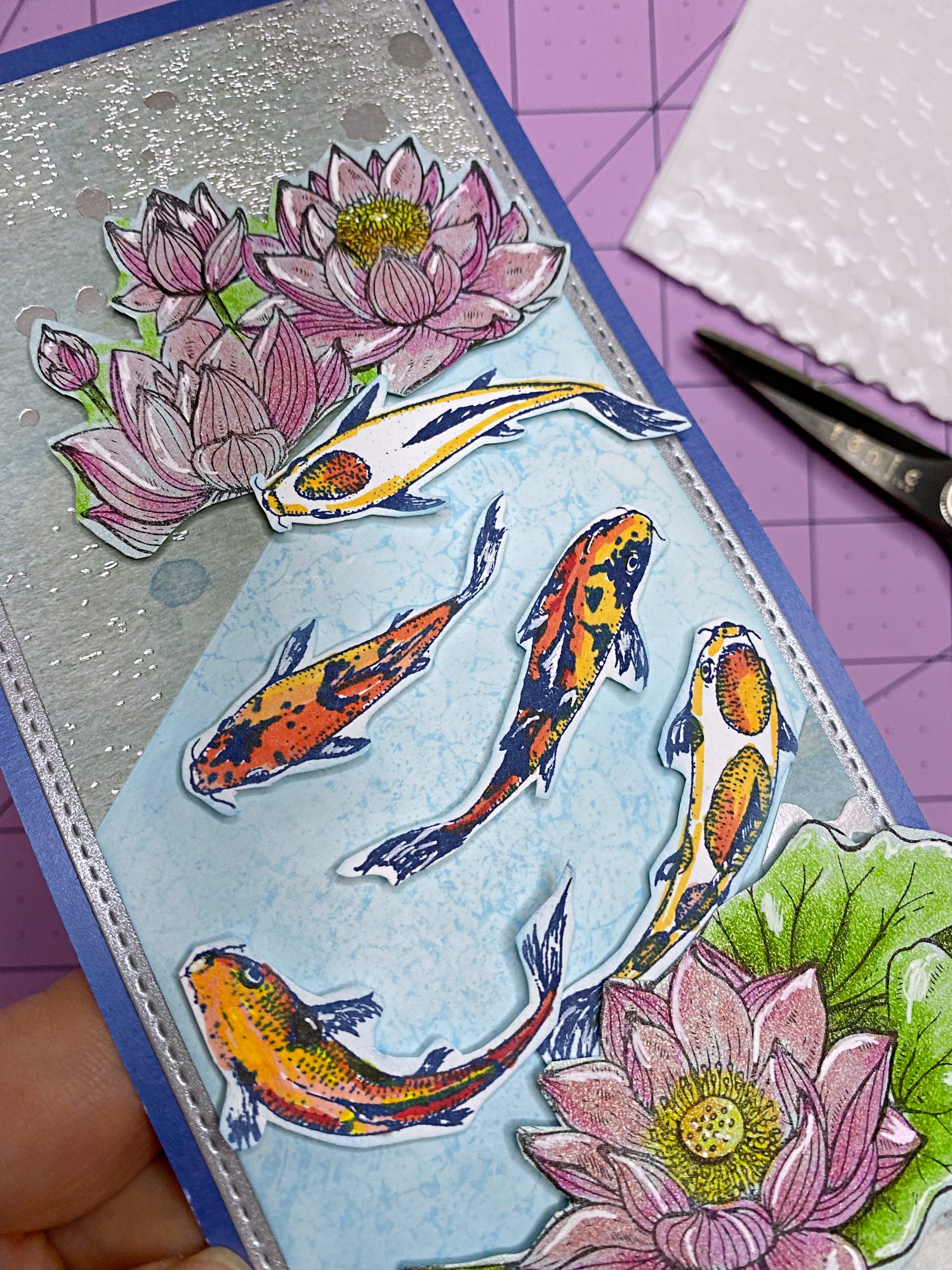 You can see in the closeup photo above, the faint rocks in the water under the swimming koi fish.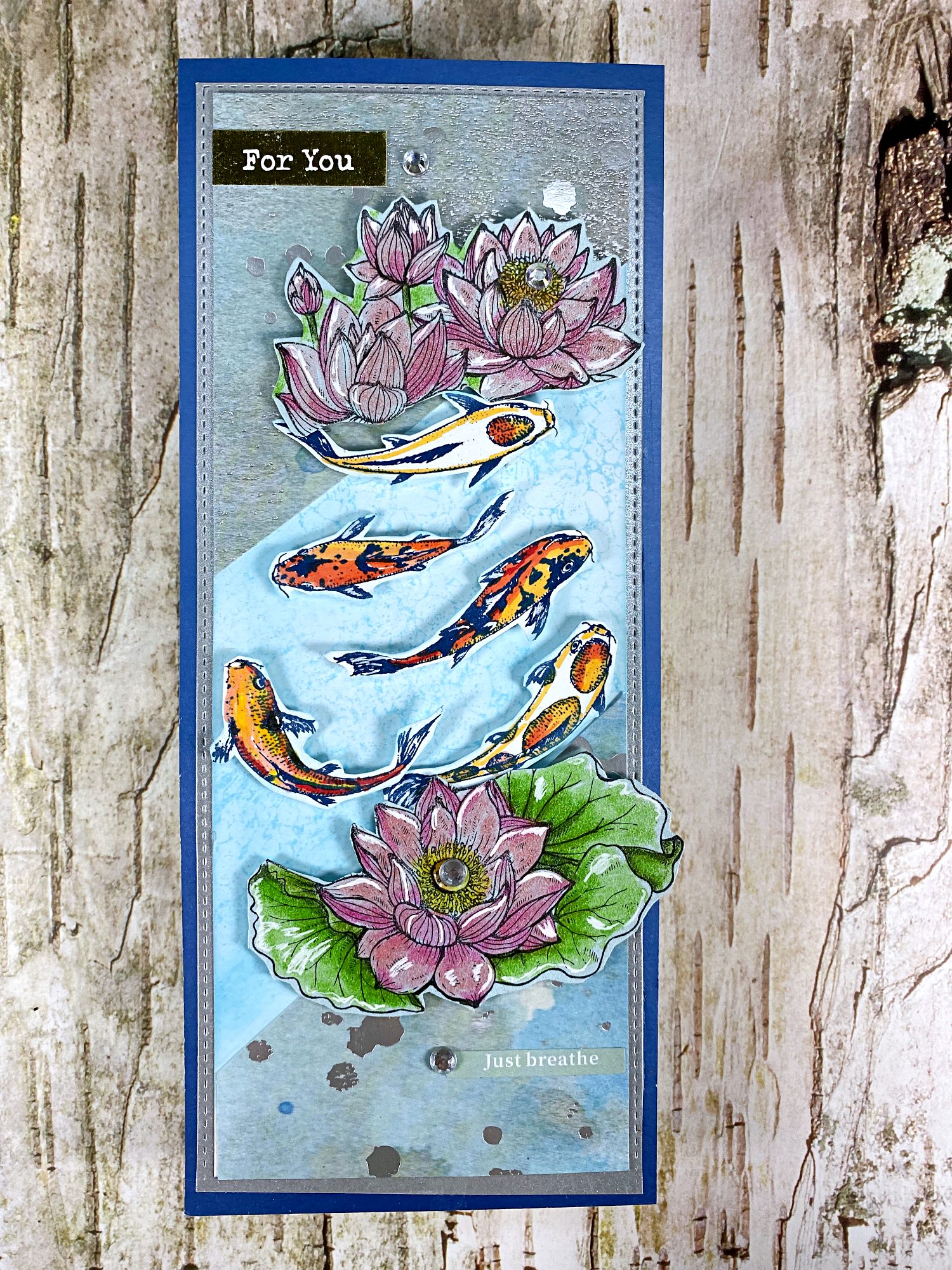 There are so many options to how you can arrange the fish that makes this card such a beauty! I added some jewels and stickers, like, "Just Breathe" and "For You" at the top.
I hope you are inspired to make this card as it is so prettier in person than in photos and makes an 'any occasion' card extra special.