Posted by Susan J. Deep Red Stamps on Jun 6th 2020
The best way to brighten someone's day is to give them a hand made card or gift. Stamp a cute character on the card or item (like a coin purse) to make it something they'll cherish forever. Here are some up close examples with hints and tips....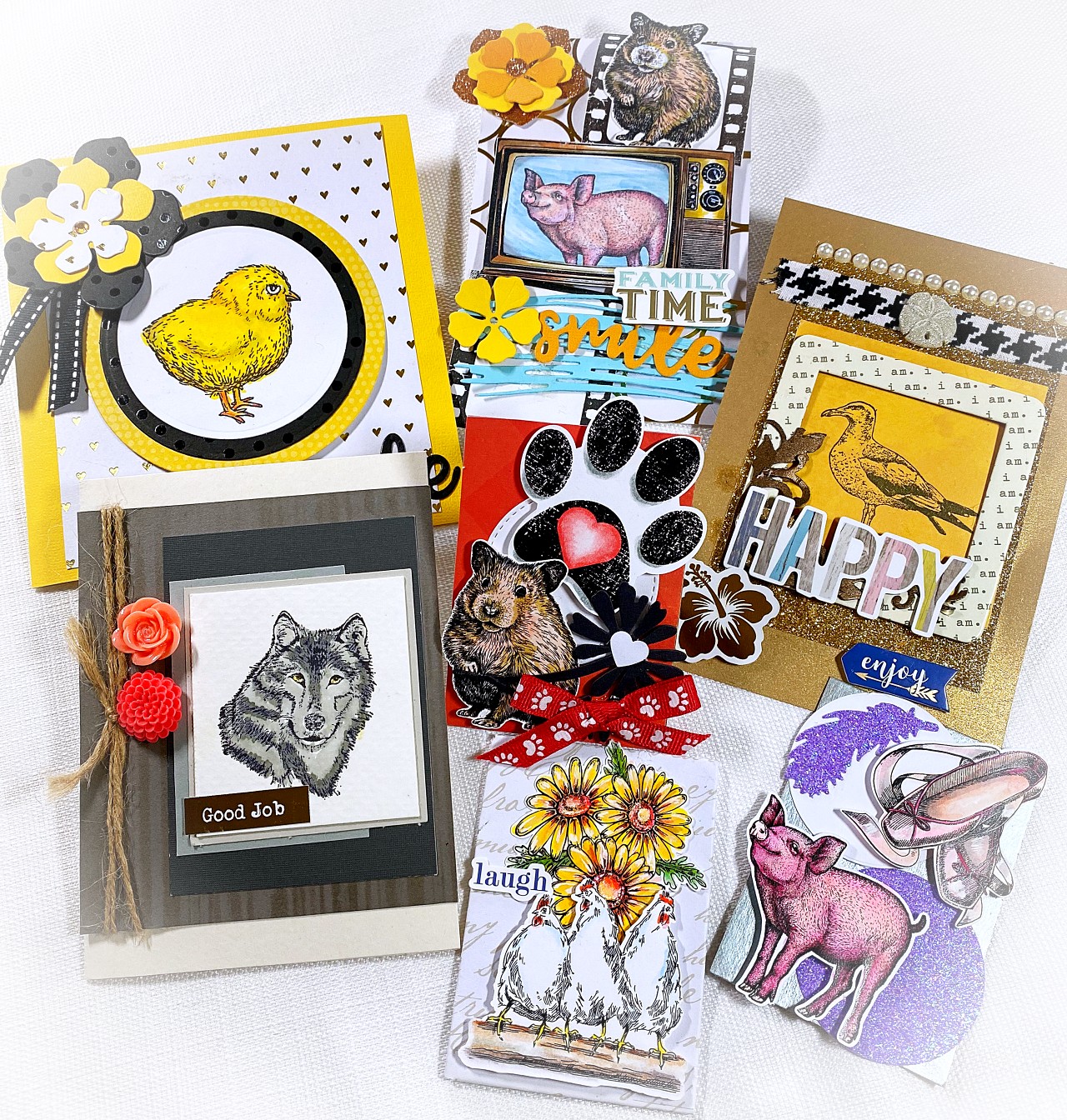 We've got some characters that will brighten any card, scrapbook page or handmade gift. Our Hamster Rubber Cling Stamp is a customer favorite. Add a splash of color in peach and brown and he does the rest to spell c-u-t-e. He measures about 2 inches by 2 inches in size. Below, you also see our Pawprint Rubber Cling Stamp, stamped in black, with added grey shading for drop shadow effect and red colored in the heart. A red grosgrain ribbon matches nicely with some die cut flowers and a heart.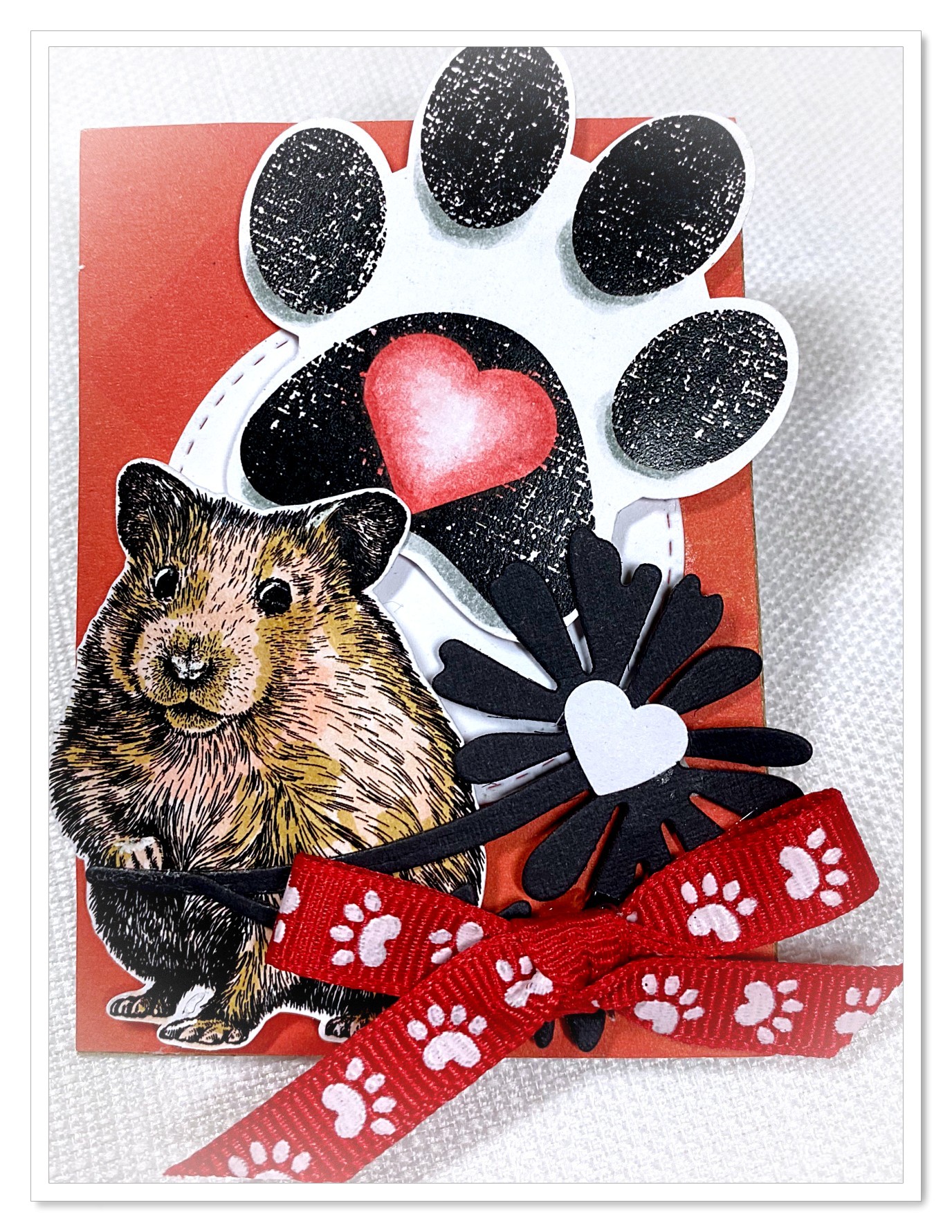 Our Piglet Rubber Cling Stamp, is another character that you can't help but think 'cute' when you see him. In the example below, the piglet was stamped and trimmed out and placed inside our Classic TV Rubber Cling Stamp. Also, you see the Filmstrip Rubber Stamp used as an embellishment with the Hamster sitting on top of the TV like he's getting ready for family film night.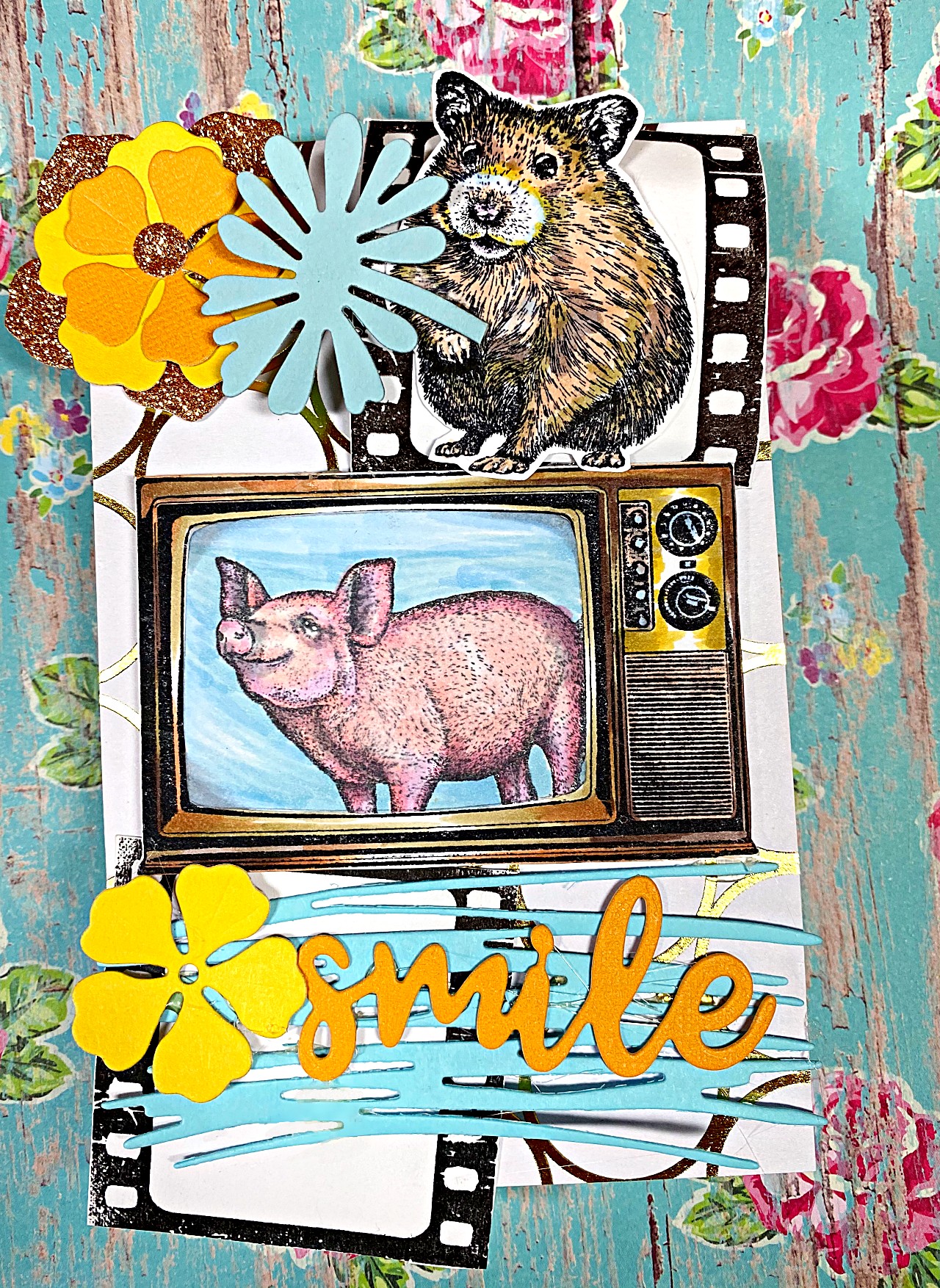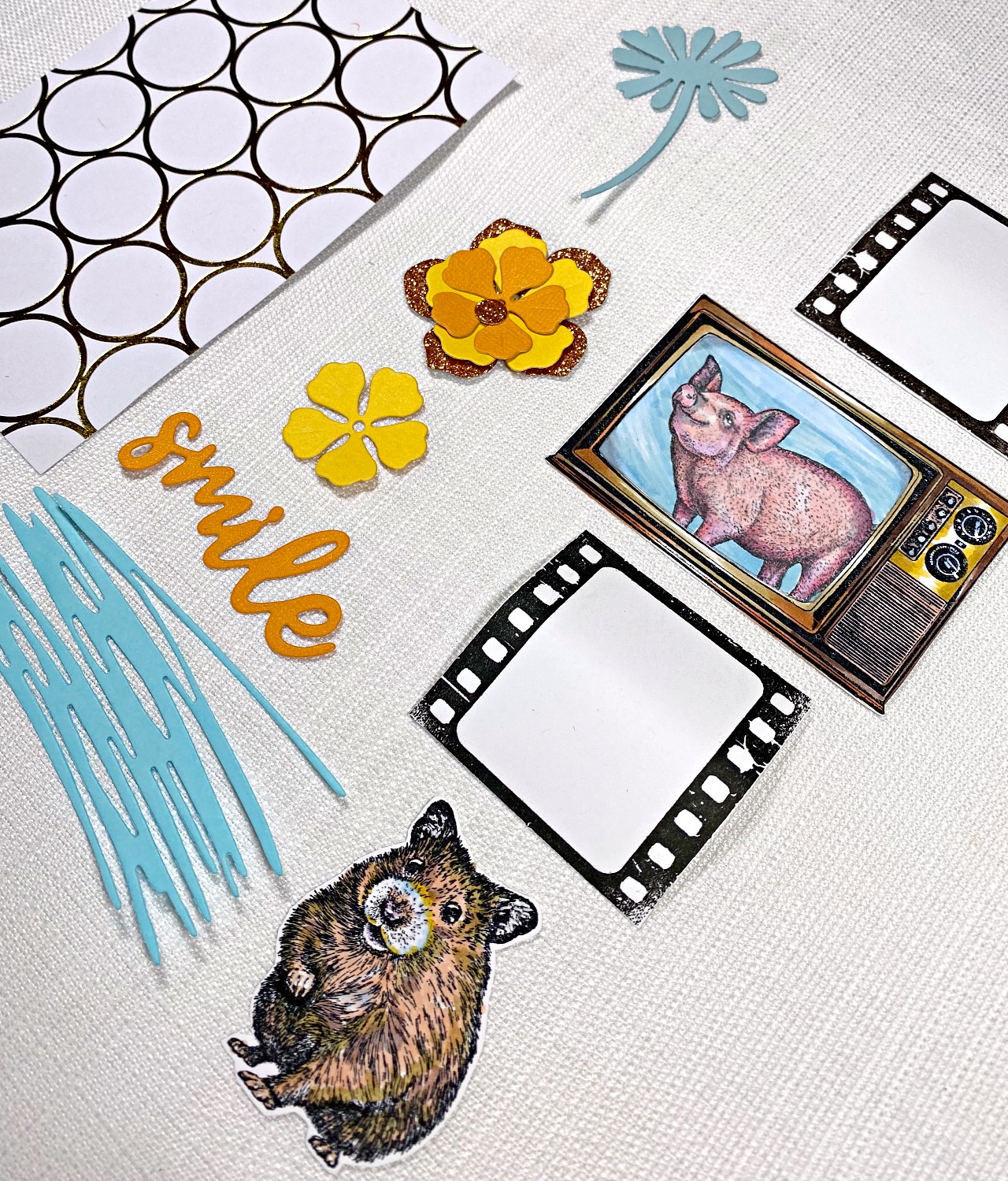 The Piglet Stamp measures at about 2 inches wide by 2 inches tall. In the example below, our Ballet Slippers Rubber Stamp was paired with Piglet because they are both pink in color. (After I made this ATC, I realized that it reminds me of the cute movie, 'Uptown Girls' from 2003.) Hint: to color in ballet shoes, you want to add a bit of peach color in with the pink...that goes for the pig as well, lol.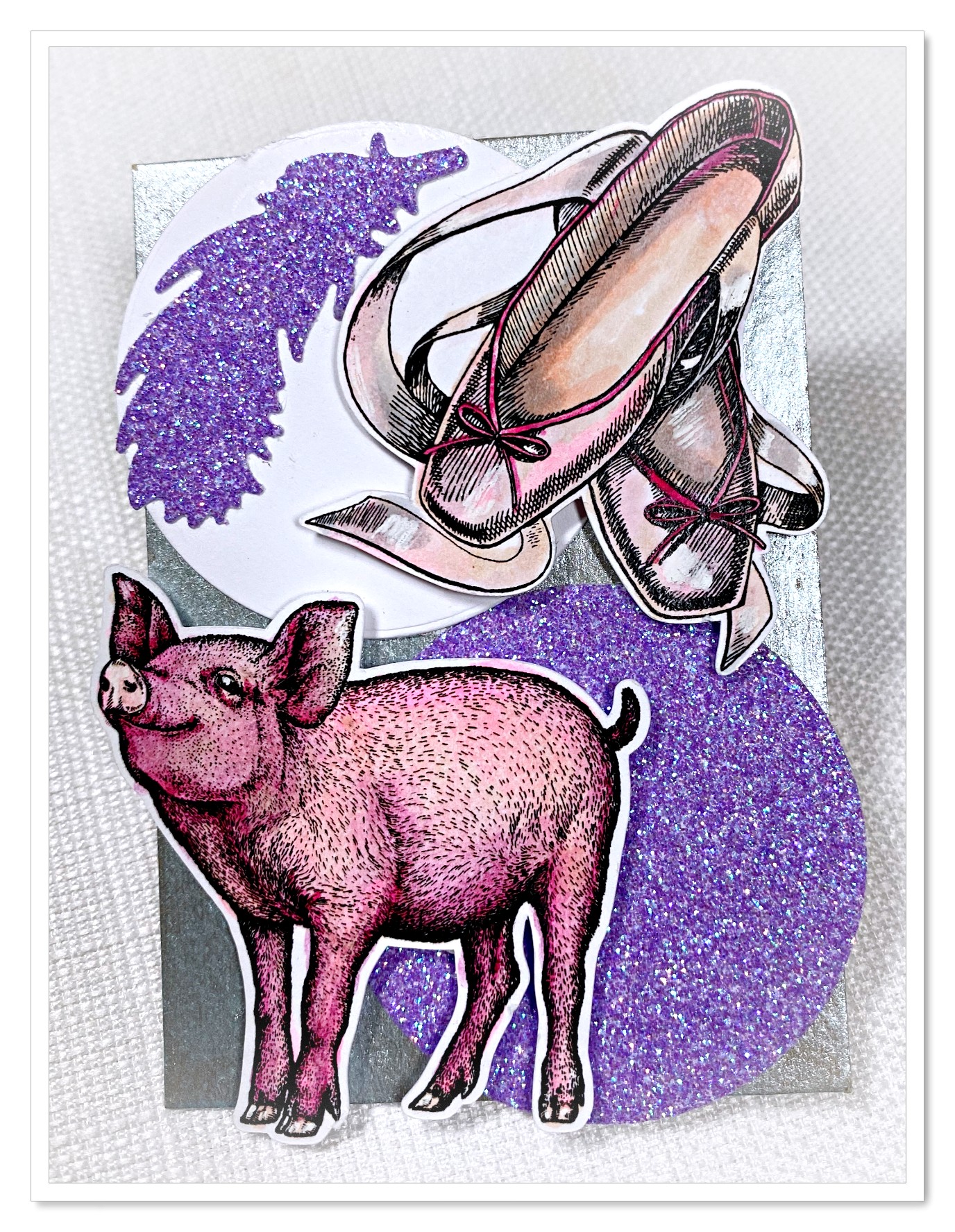 Fluffy Cat with Bow Rubber Cling Stamp is perfect for stamping on a surface like canvas. (Stamped with VersaCraft ink in black). I colored him in using acrylic paints.TIP: When coloring in a stamped design on canvas, water down your paints so they aren't so thick. Your brush will move easily without covering the stamped design. The simple lines of Fluffy Cat with Bow are perfect for non-smooth surfaces. This project will be a little coin purse when its done!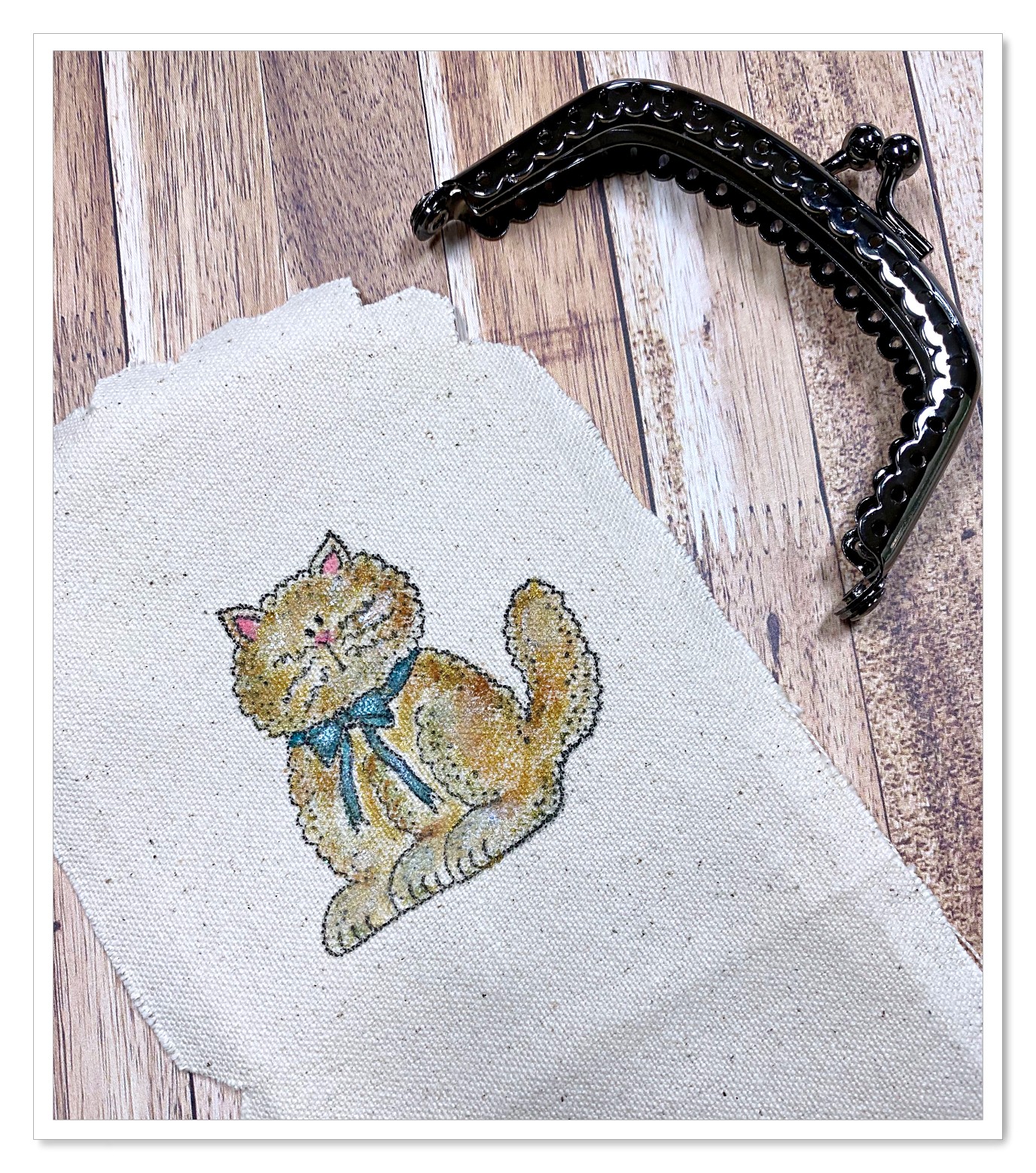 We've got a Hens Rubber Cling Stamp that's not just for the farm. They're perfect for a friend or sister card when you want to reference a trio. Our Daisies Rubber Stamp colored in bright yellows, reds and orange make a nice backdrop for the group.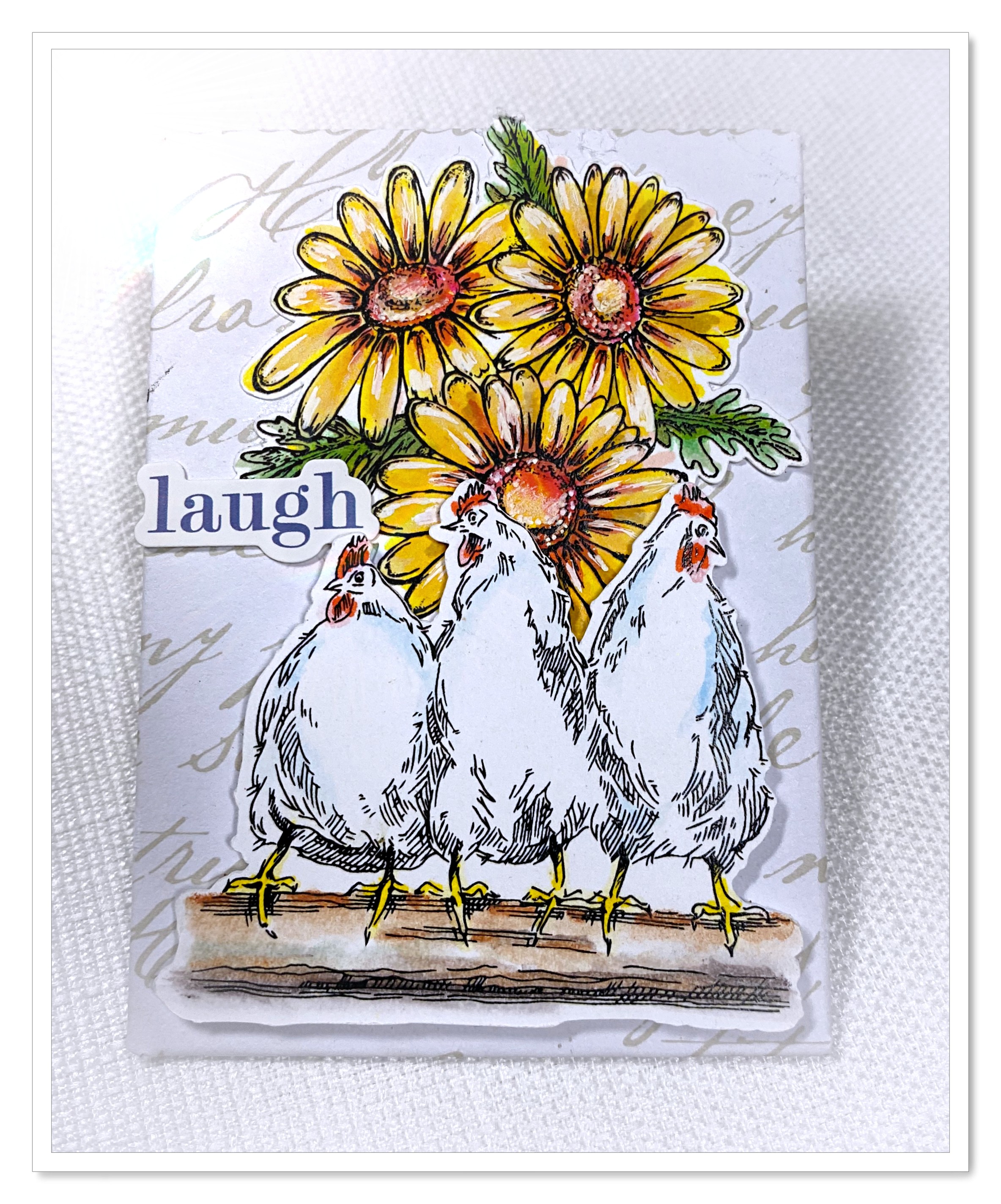 Another feathery friend is our Seagull Rubber Stamp. He's got a 'game face' look going on, like seagulls often do, and as he looks off into the distance, he will give a cheeky, sassy look to your project.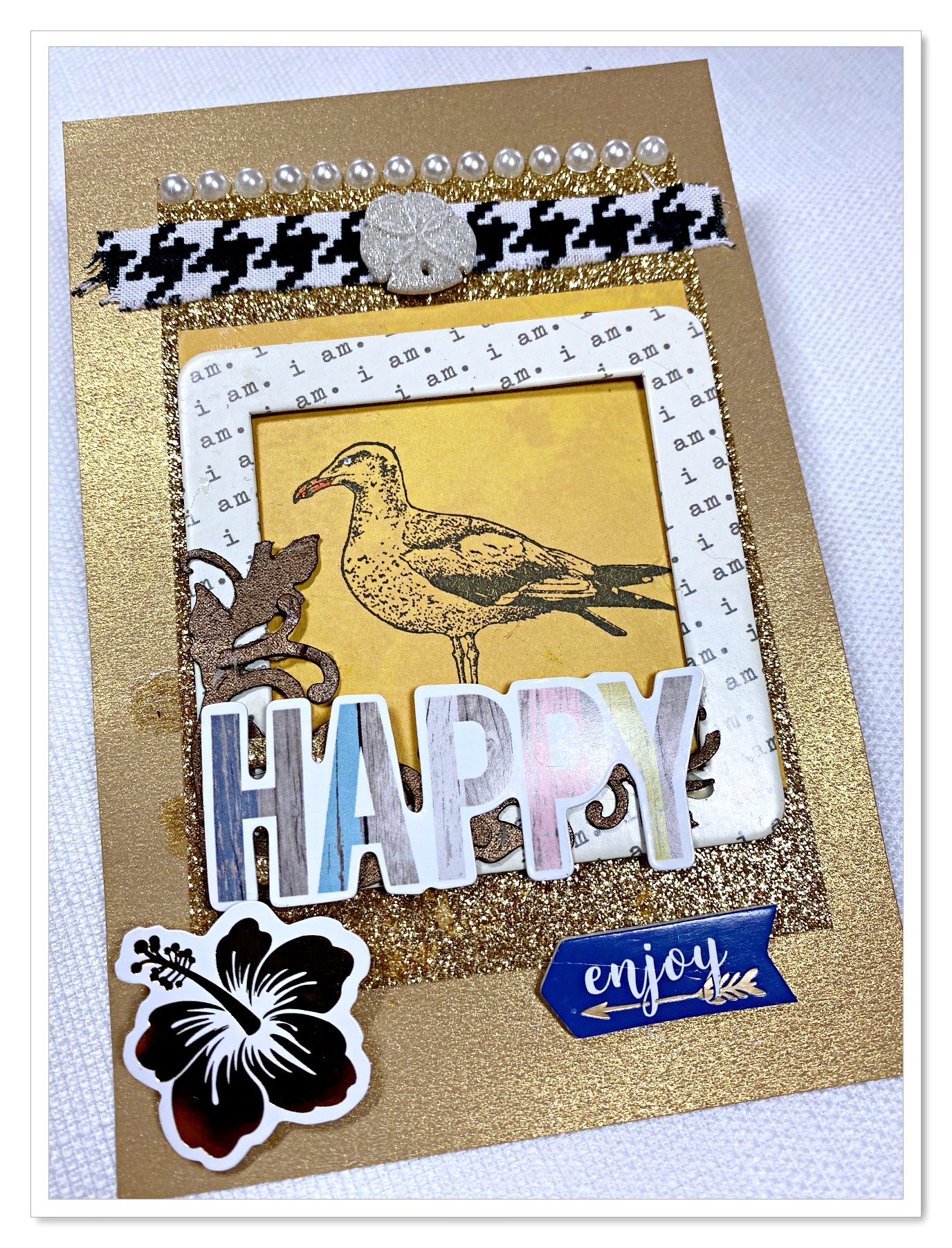 Sometimes we need to make a card with a masculine look. Our Wolf Portrait Rubber Stamp is a great choice for a any age man from young boy to someone in their 90's.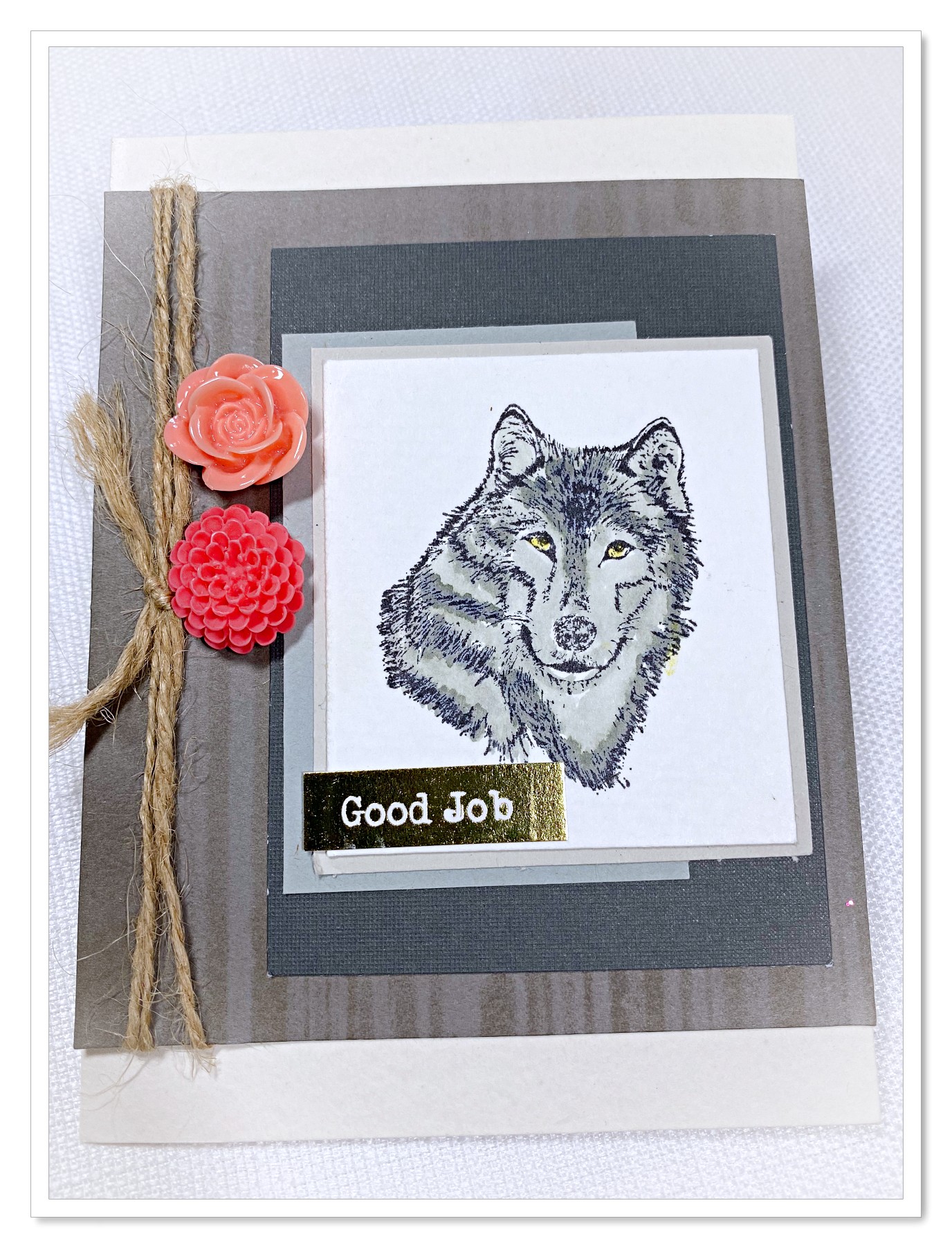 Above photo: card credit: Crea8tive Cindy of Michigan
A sticker or die cut of the a word is all you need when you have a cute character stamp to make the center focus of your card. Below is our cute Baby Chicken Rubber Stamp. She is fun to color in using yellows and a touch of orange. I hope that these cute characters have inspired you to use them in your next projects and cards. Say "cute" with these characters!