Posted by Susan J. Deep Red Stamps on May 18th 2021
Sometimes you need to make a card quickly for an occasion. We'll show you how to create a card you can give someone for a birthday or just because. All you need is one piece of card stock, a rubber stamp (one that looks good stamped as a pattern), an ink pad and a colored marker. With some simple folding your card can be complete in just a couple of minutes.
First take a piece of card stock, white works nicely and score it at the 5.5 inch line (long side). Next, score and fold your folded paper at the 4.25 inch line.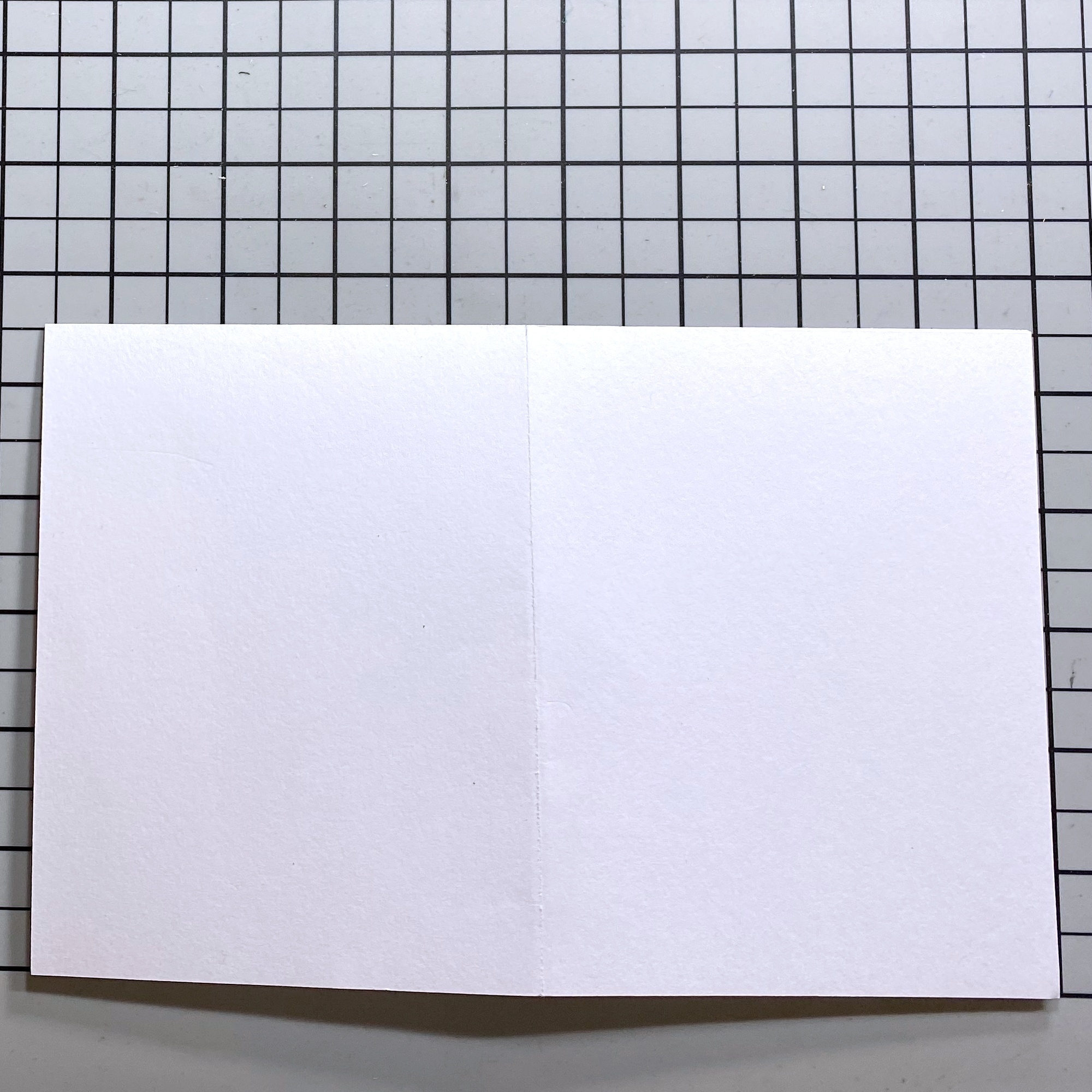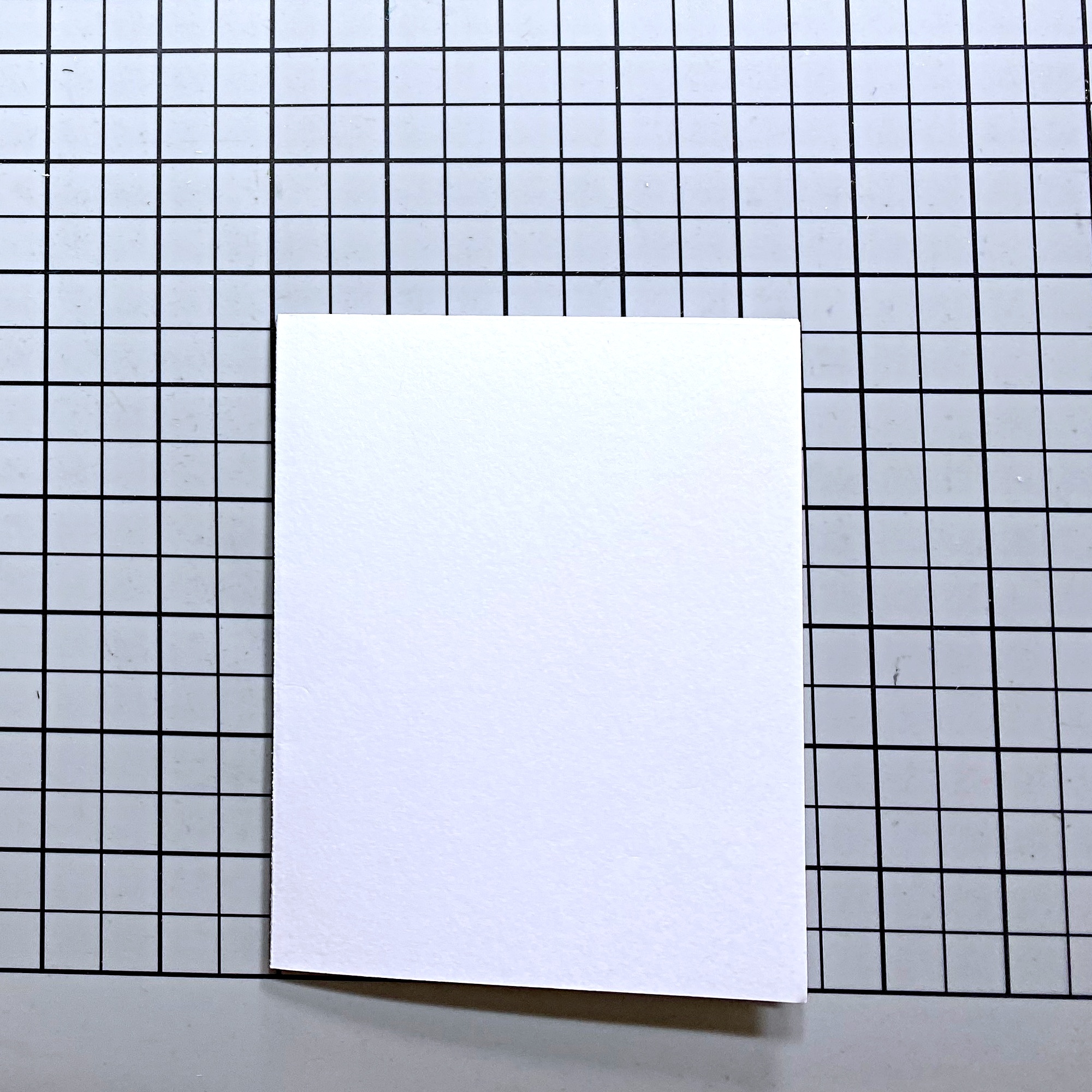 Traditionally, a card opens on the right side, so place the fold on the left and other fold is along the top of the card.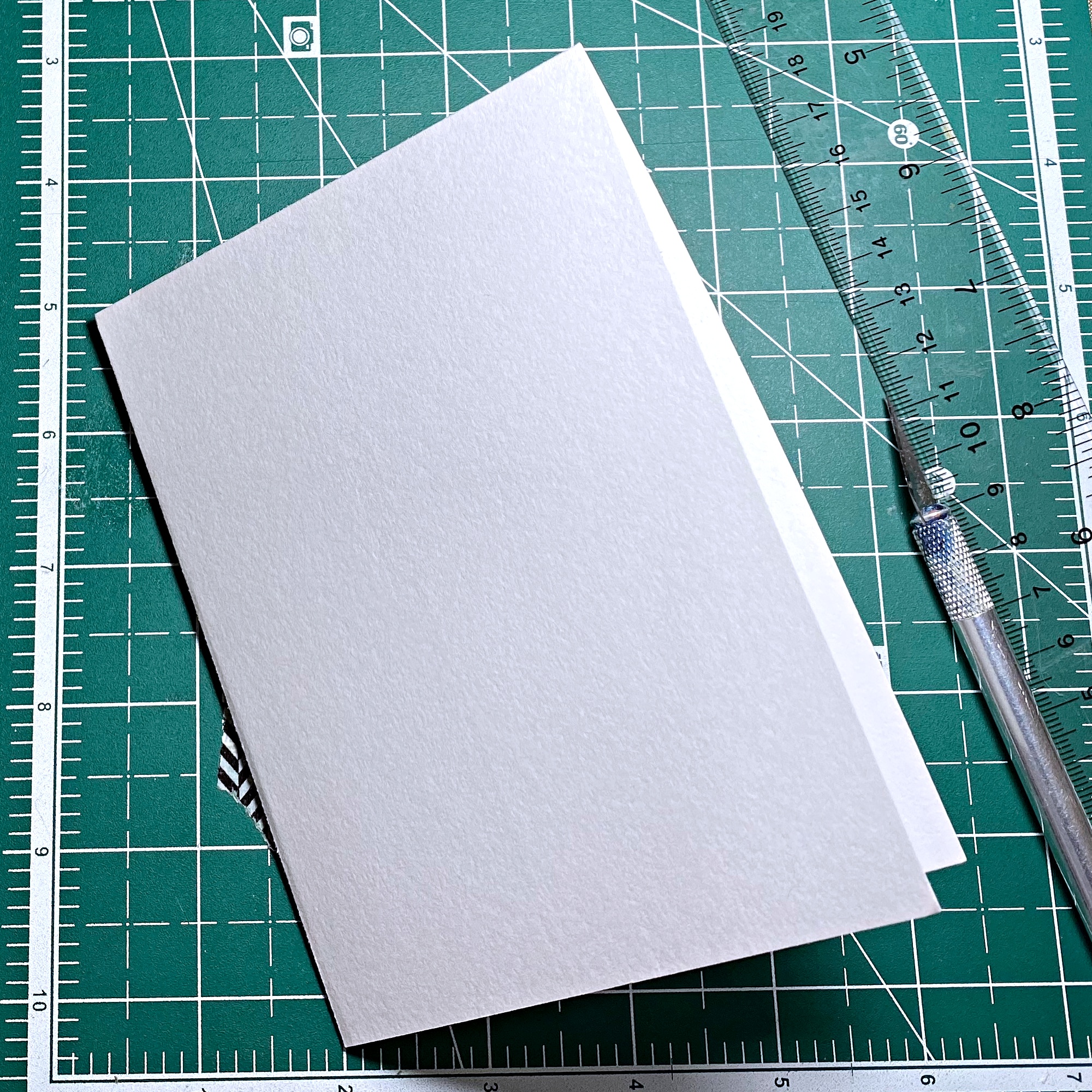 You can score using an Xacto knife, just be sure to not apply much pressure and ruler. Tip: you can use a closed pair of scissors to score a line in paper.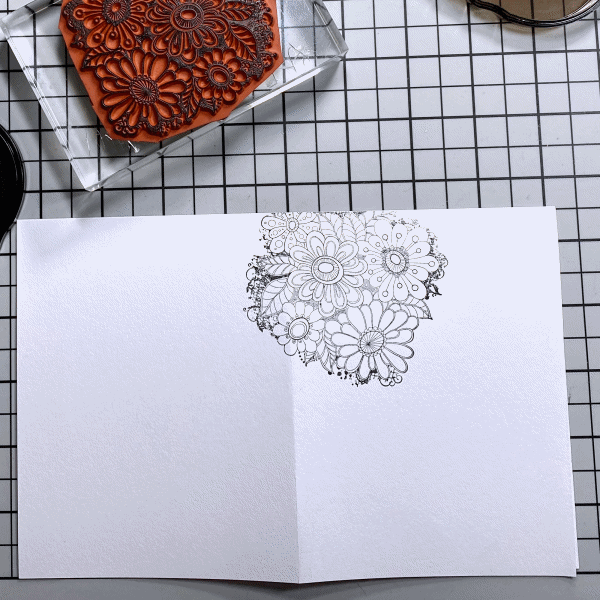 Our Color Me Daisies Rubber Stamp is a pretty design that repeat stamps nicely. It measures approximately 3 inches x 3 inches in size. Unfold your paper so that you are looking at the front of the card. (This is the right side of your unopened paper.) Place a paper towel under your card to catch the excess design. Ink and stamp making sure you cover each of the corners by some portion of the stamp design. You do have to ink the stamp each time you go to use it. Also, it's ok that some of the design falls onto what is the back of the card.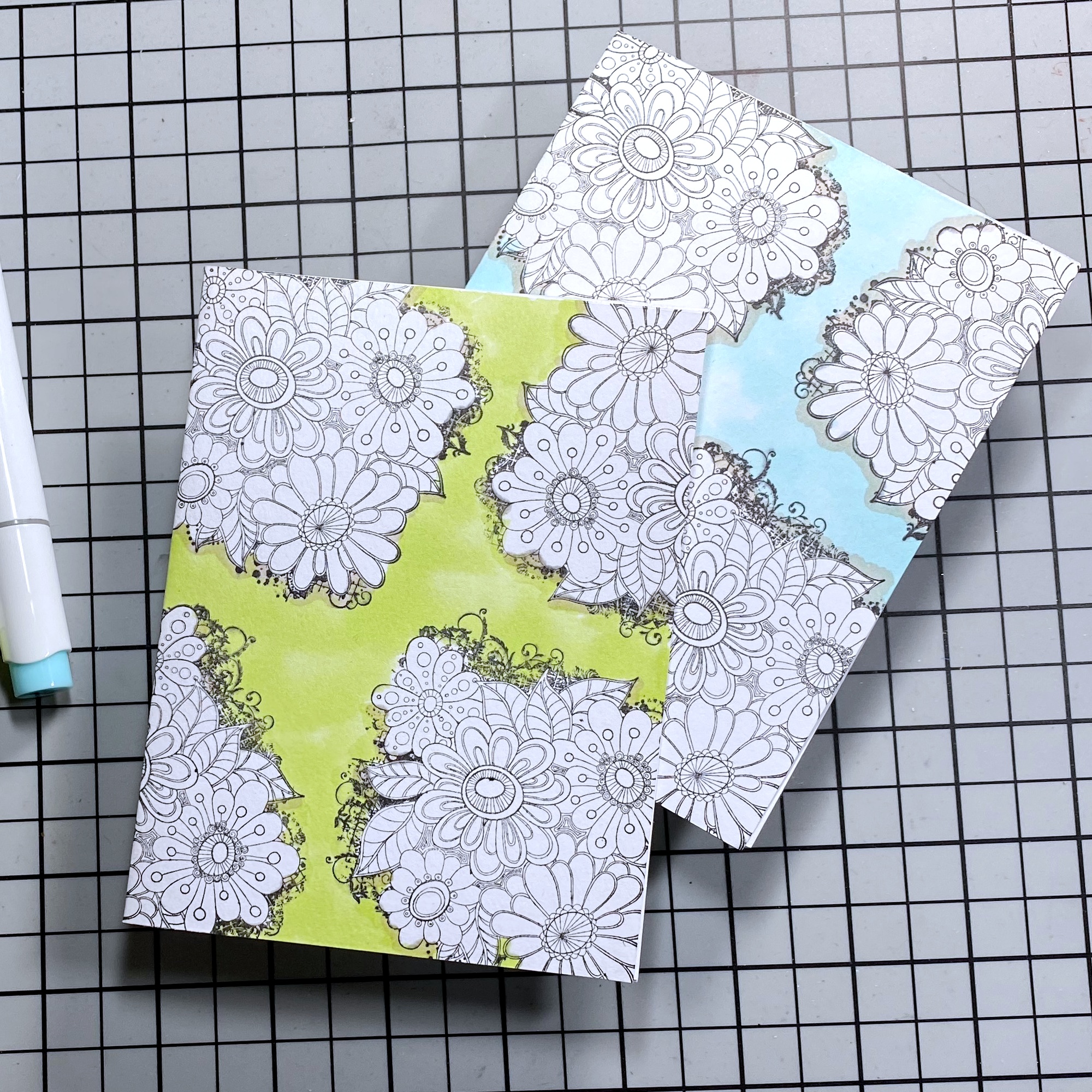 Color in the background between the designs. I found that alcohol markers worked best since they blend better with the paper over water based markers. You can use watercolor pencils or use shades of the same color marker for a different effect.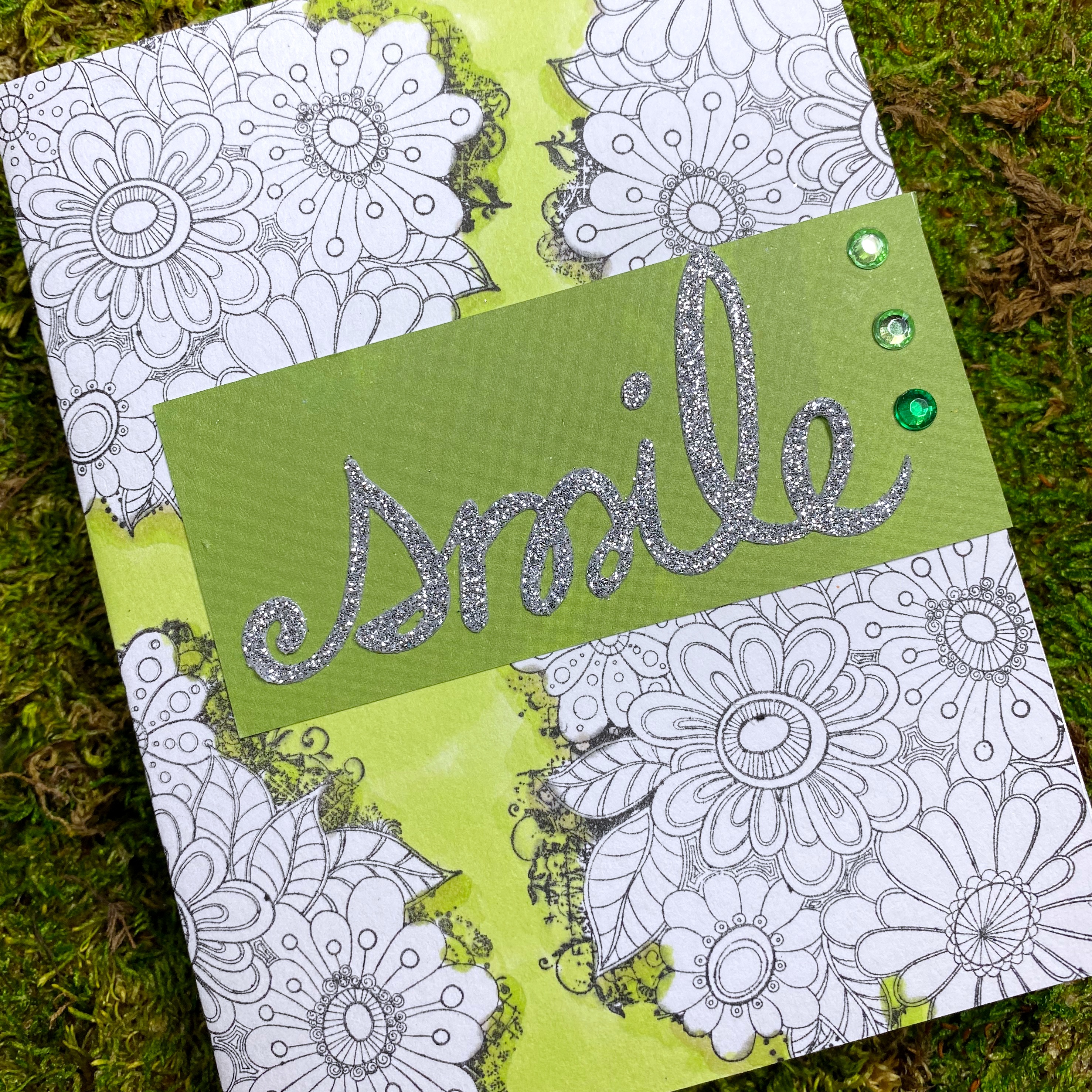 Take a fancy sentiment sticker and place it onto a coordinating strip of paper and glue it on top. I also added some jeweled embellishments because actually almost any ribbon, button, die cut would look good on this type of card!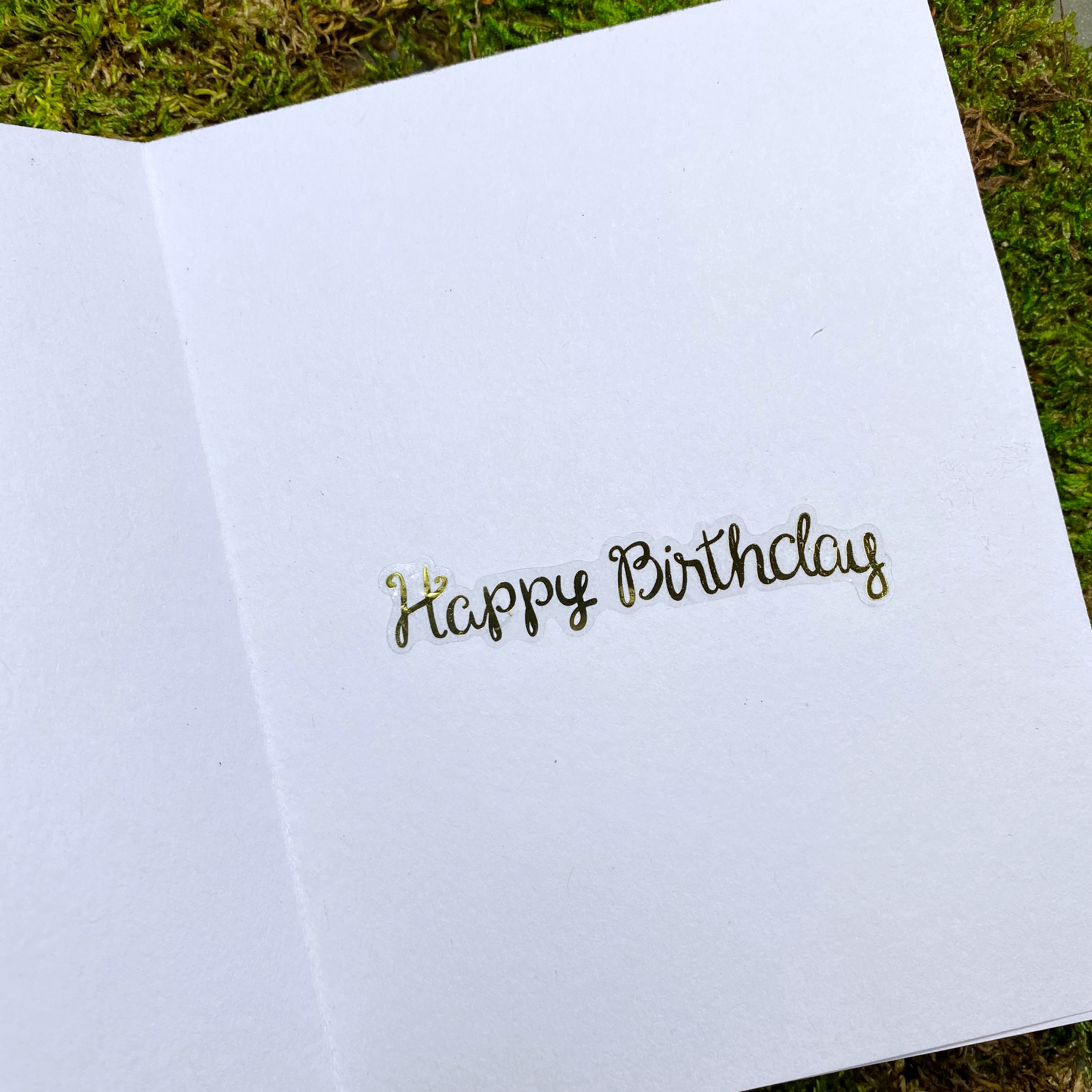 I added a Happy Birthday sticker to the inside.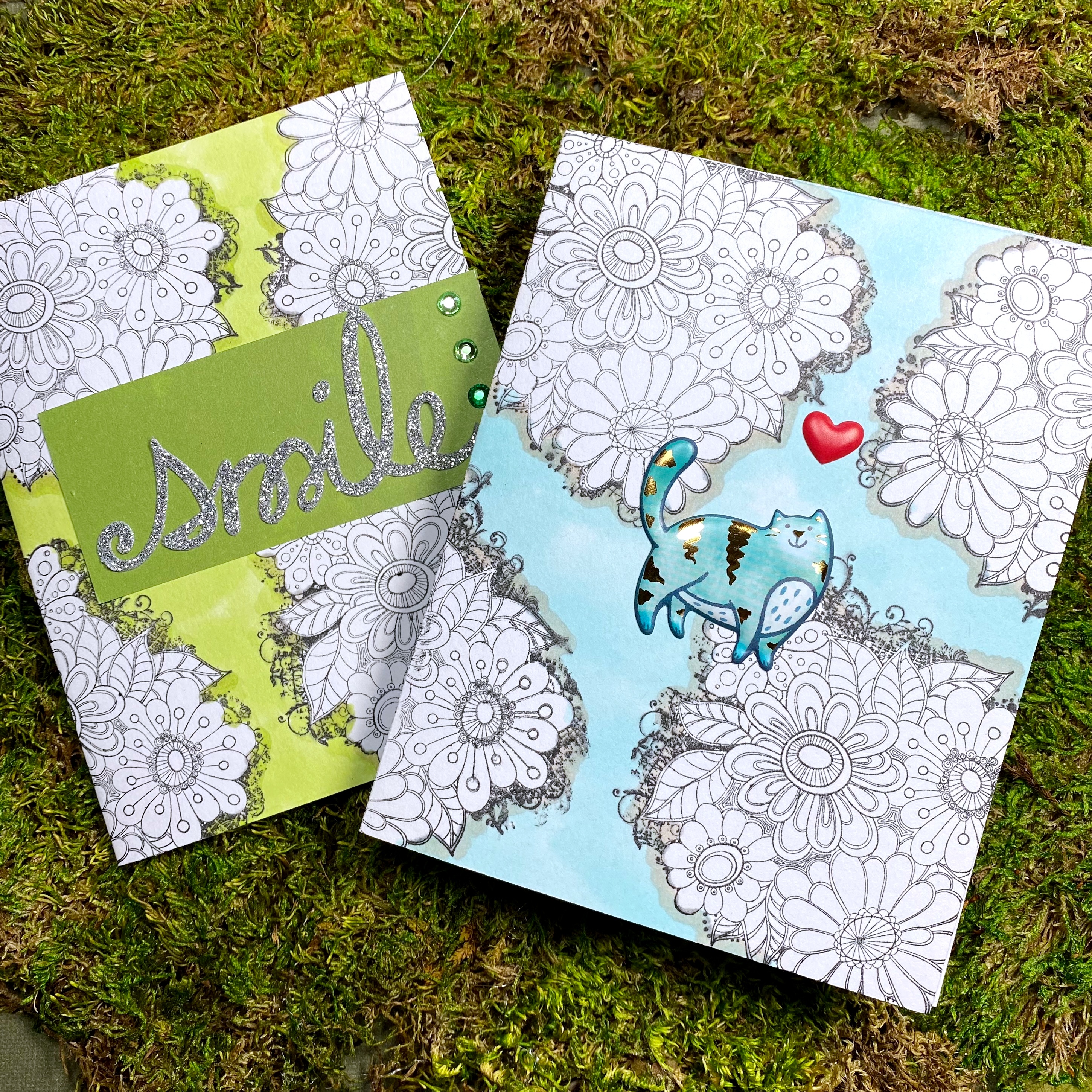 Adding a cute cat sticker on the front makes it an any occasion card. This is a simple project that is easy and requires minimal supplies. Normally, crafters want to layer, layer, layer when it comes to making a card, but with repeat stamping, you create a card that looks fancy in under five minutes! We have many flower design rubber stamps in our catalog that would work perfectly with this method, like our Magnolia Blossom Rubber Stamp or Wildflower Bunch Rubber Stamp, both are about the same size around 3 inch x 3 inches.