Posted by Susan J. Deep Red Stamps on Jan 27th 2023
Creating a card in red and white colors can be used for any occasion. We take our beautifully detailed Xeranthemum Rubber Stamp, emboss it with red powder onto white card stock. Underneath, a layer of embossed white paper (embossing folder, this time) and create this simple, yet strikingly handsome hand made card.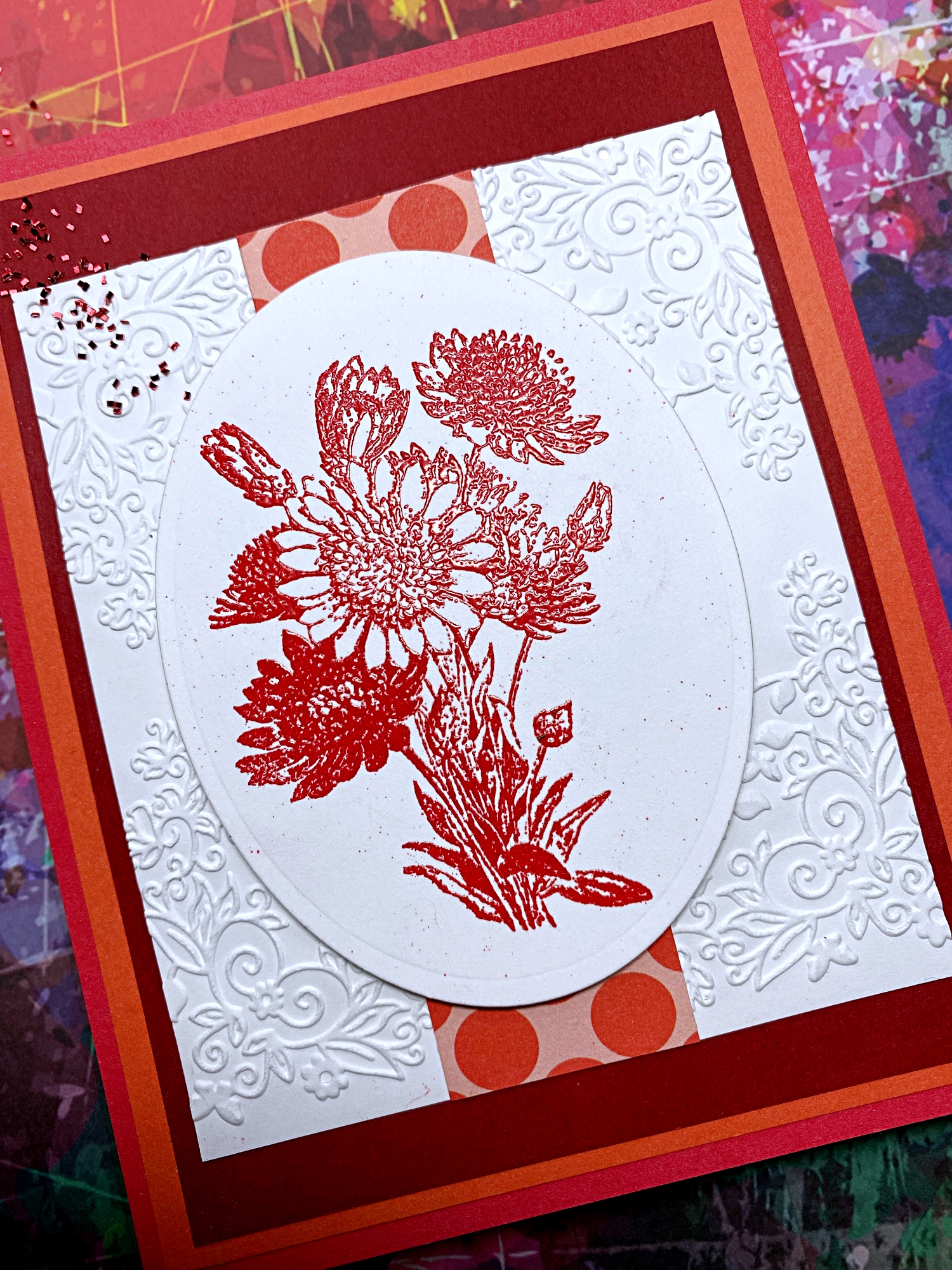 Our Xeranthemum Rubber Stamp measures 3 inches tall x 2.1 inches wide.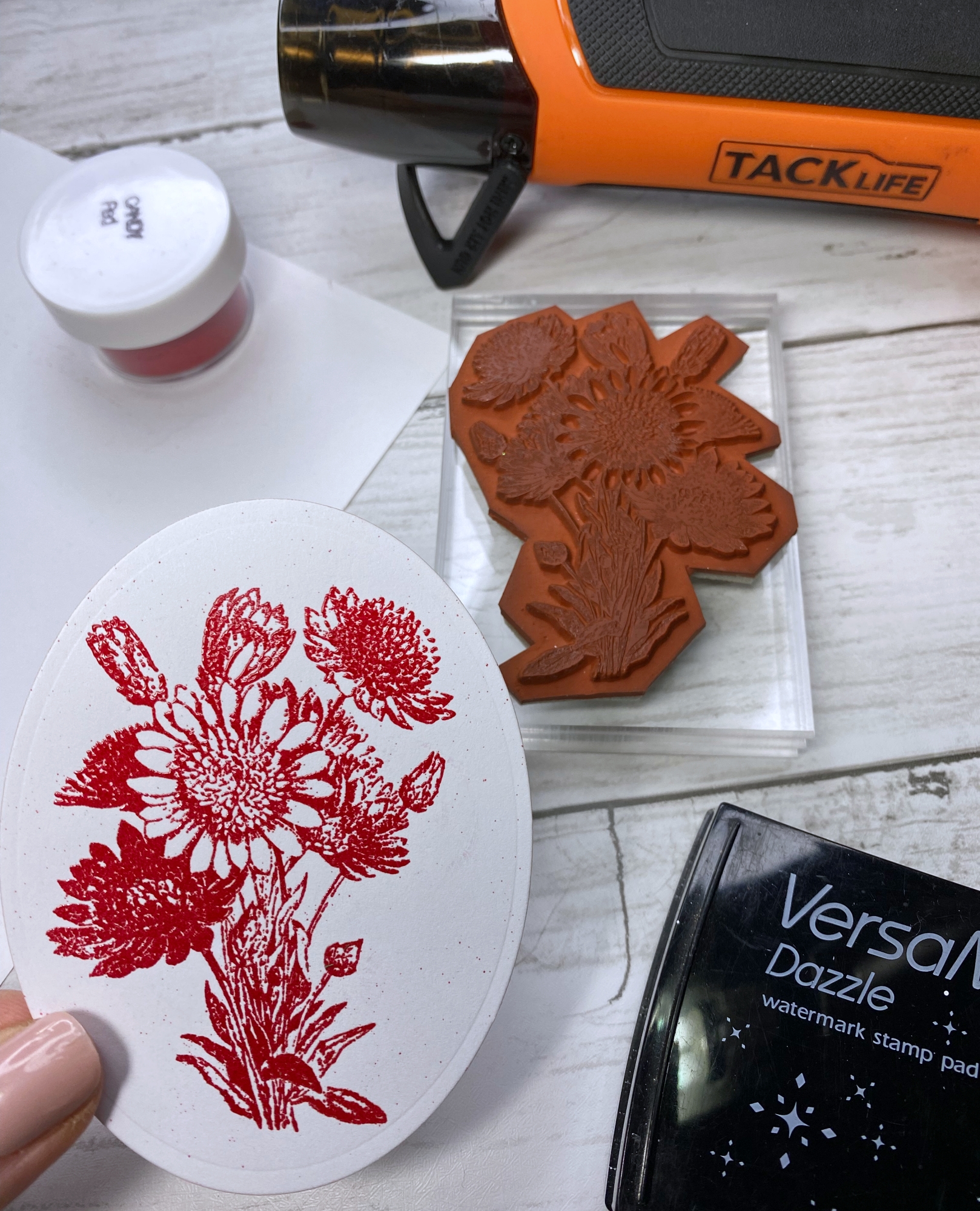 We use our Candy Red embossing powder (available as a 0.50 oz container, while supplies last) and it is a perfect shade of red, not too dark, nor too light.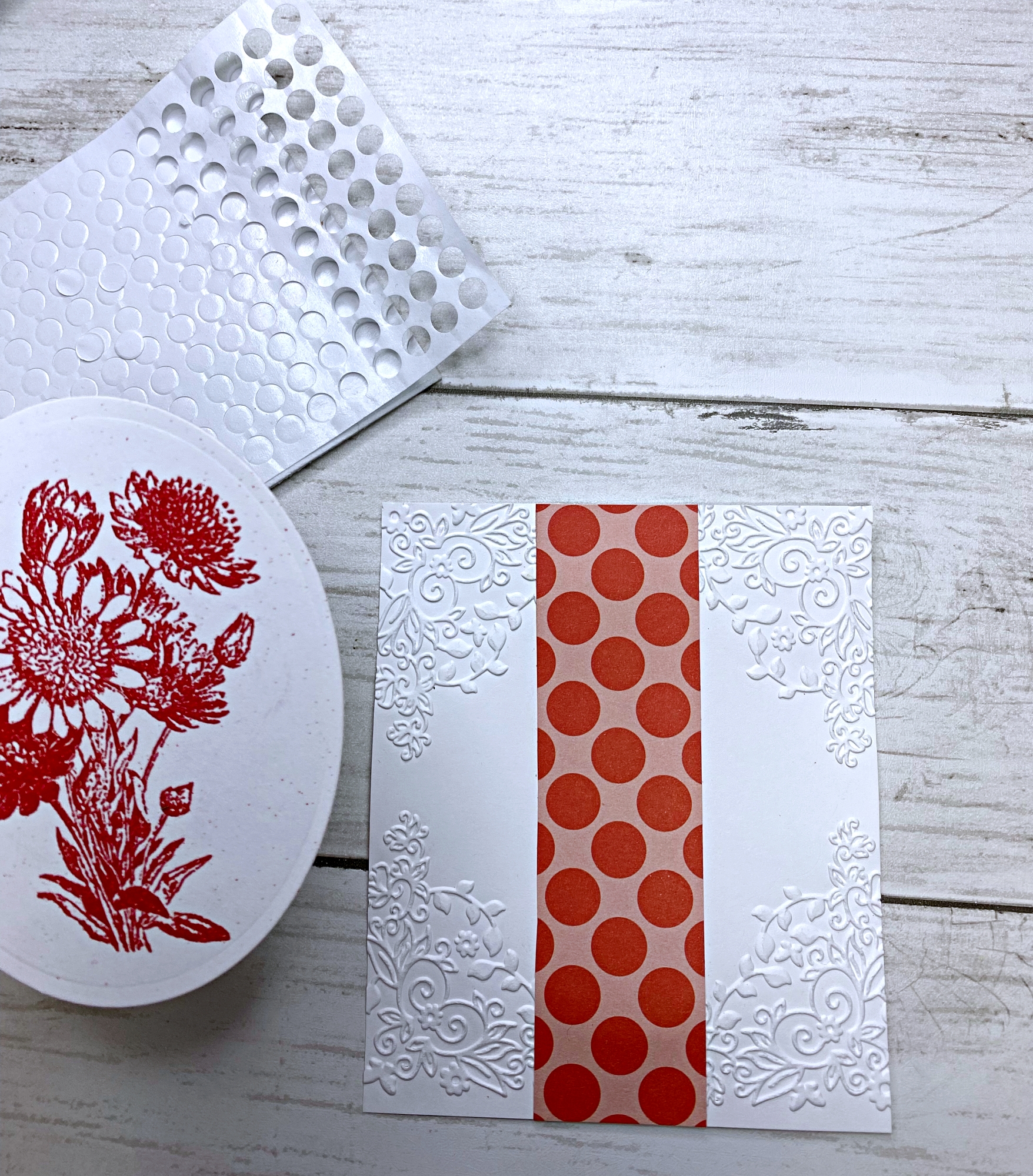 The embossing folder is from Amazon and it has a blank center area which is perfect for our oval centerpiece.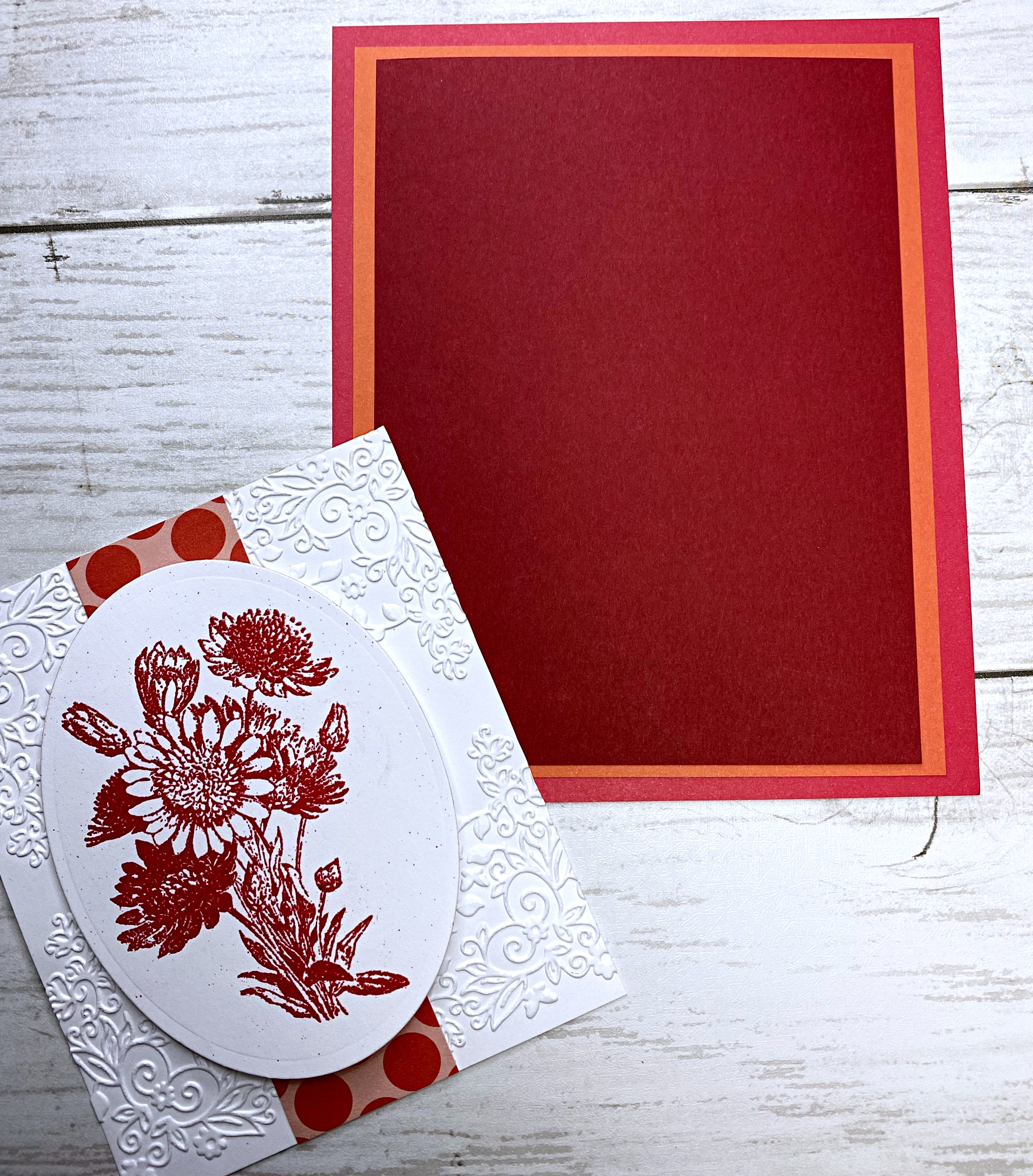 I recommend gathering all of your red card stock. There is a good chance no matter what the shade or hue, it will most likely go together - that's the magic of the color red!
So many of our flower stamps would look great as a focal point on an A4 sized card, like the one above. Here is a link to our search results of flowers in our storefront, click here.