Posted by Susan J. Deep Red Stamps on Nov 6th 2020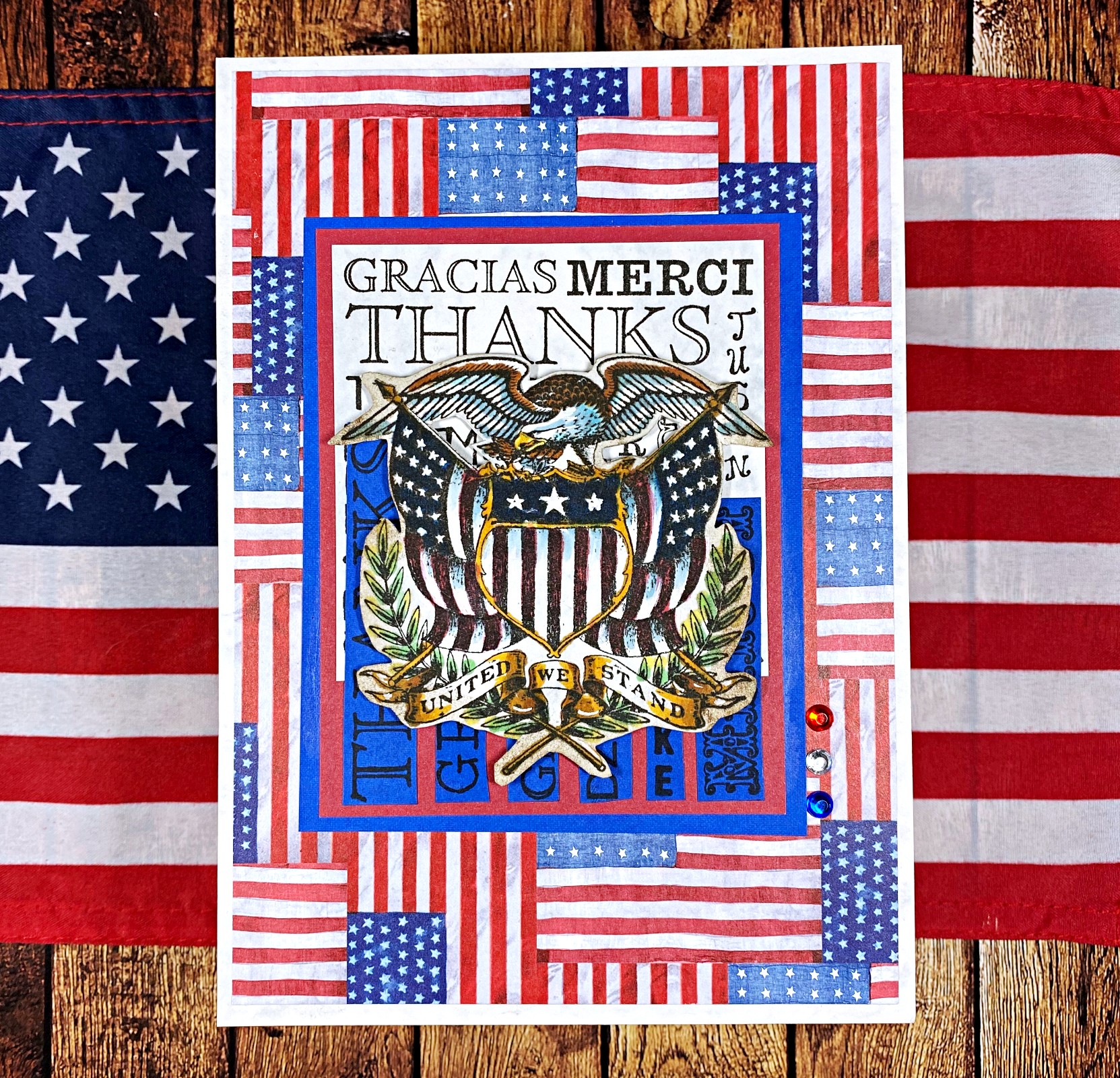 I know there are many card makers that create cards for our beloved veterans. For this 5 inch x 7 inch card, I am using our International Thank You Rubber Stamp to say "thanks" in a red, white and blue way! Create this Veterans Day card using our stamp that expresses gratitude in several languages. Also, some of our veterans come from many nationalities and this stamp works wonderfully for this card.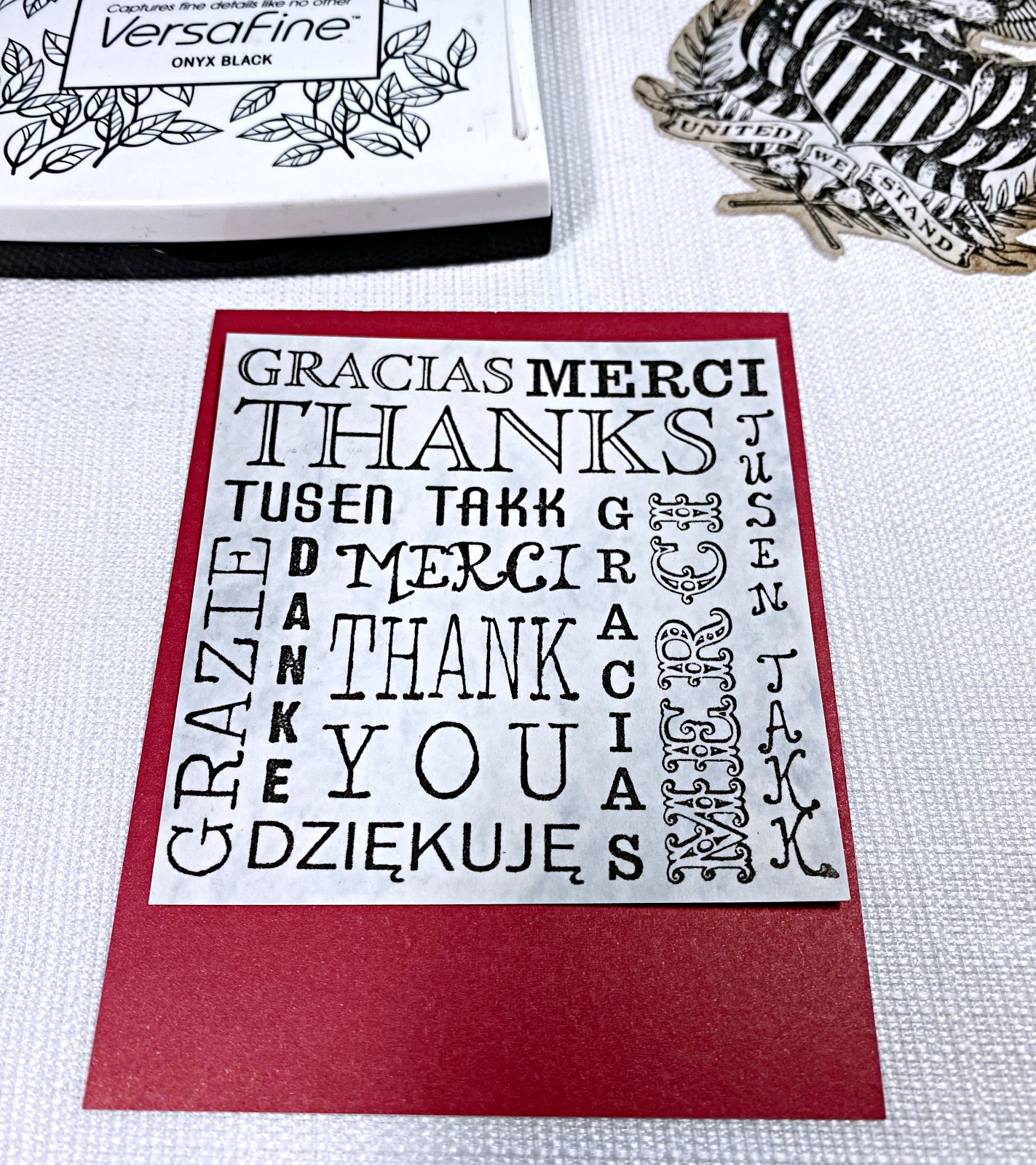 Stamp the International Thank You Rubber Stamp onto a light colored card stock. This stamp measures approximately 3 inches by 3 inches. I used a marble card stock.
Stamp with it again onto a blue card stock and cut the words into pieces. Glue each of them vertically as banners on top of the red matted light card stock.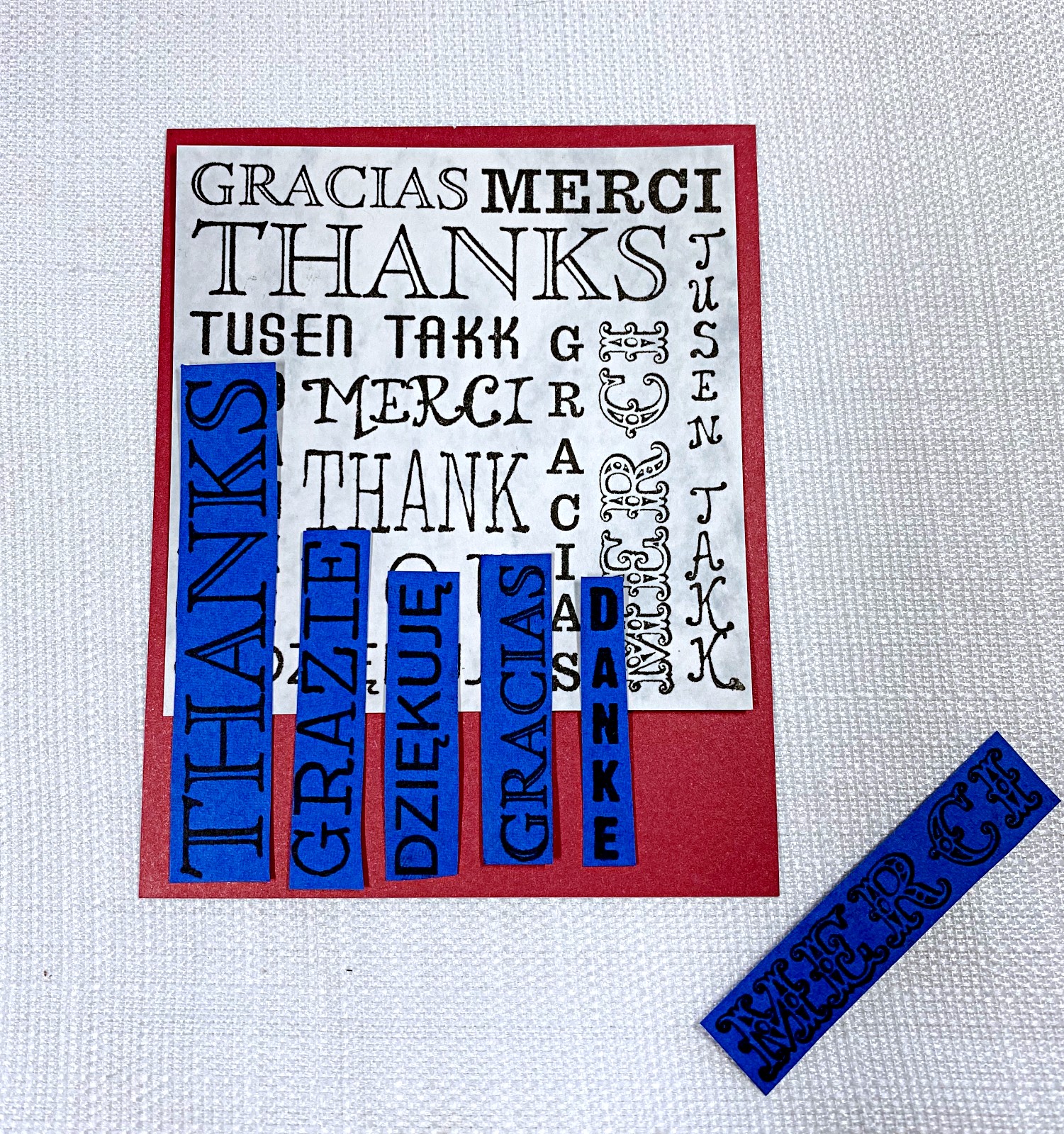 I added a red mat slightly larger than the marble card stock piece to allow for the blue word banners to have some place to show underneath the center piece.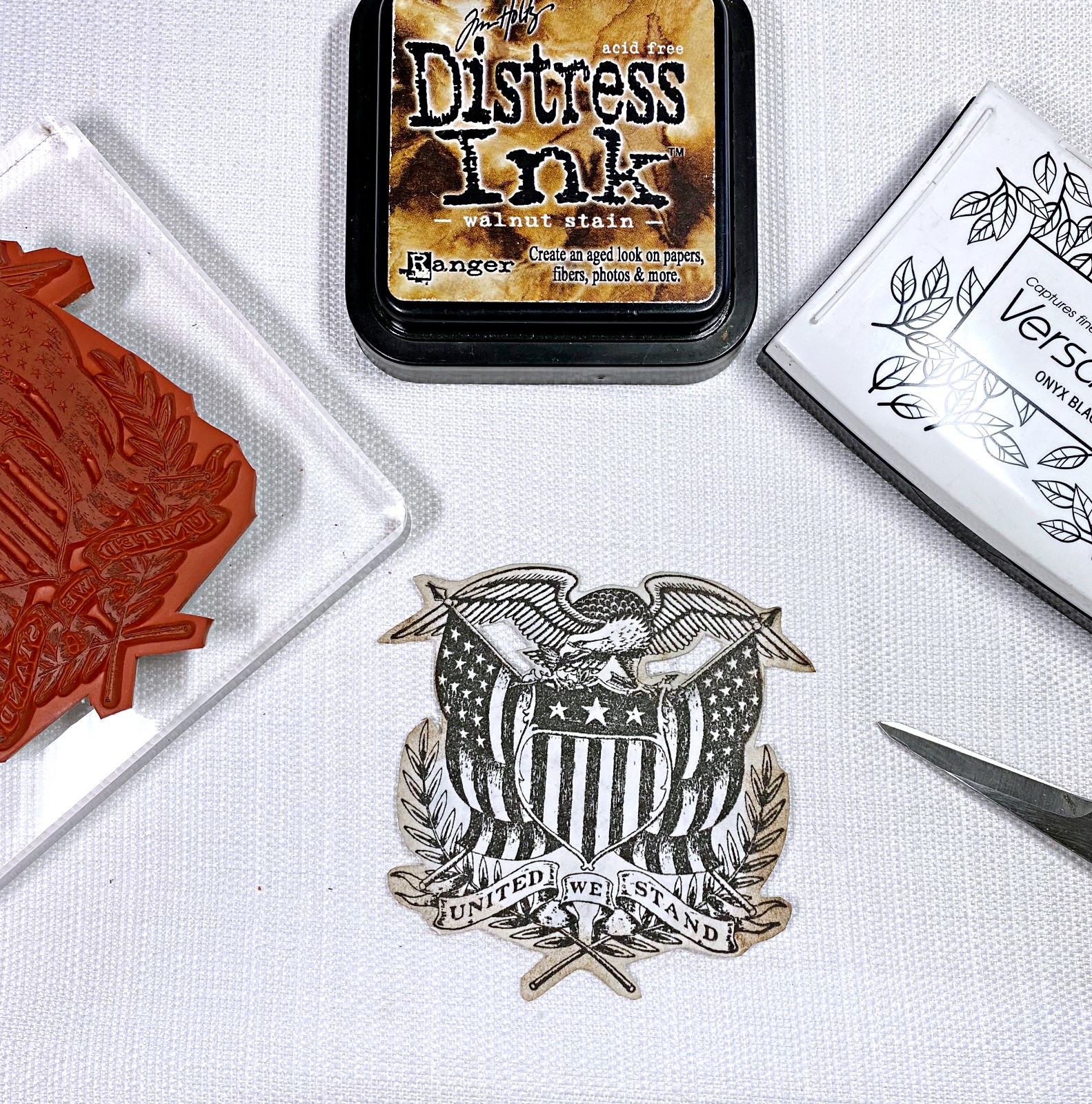 Our United We Stand Rubber Stamp is an awesome patriotic design featuring an eagle, flags, banner, and laurel.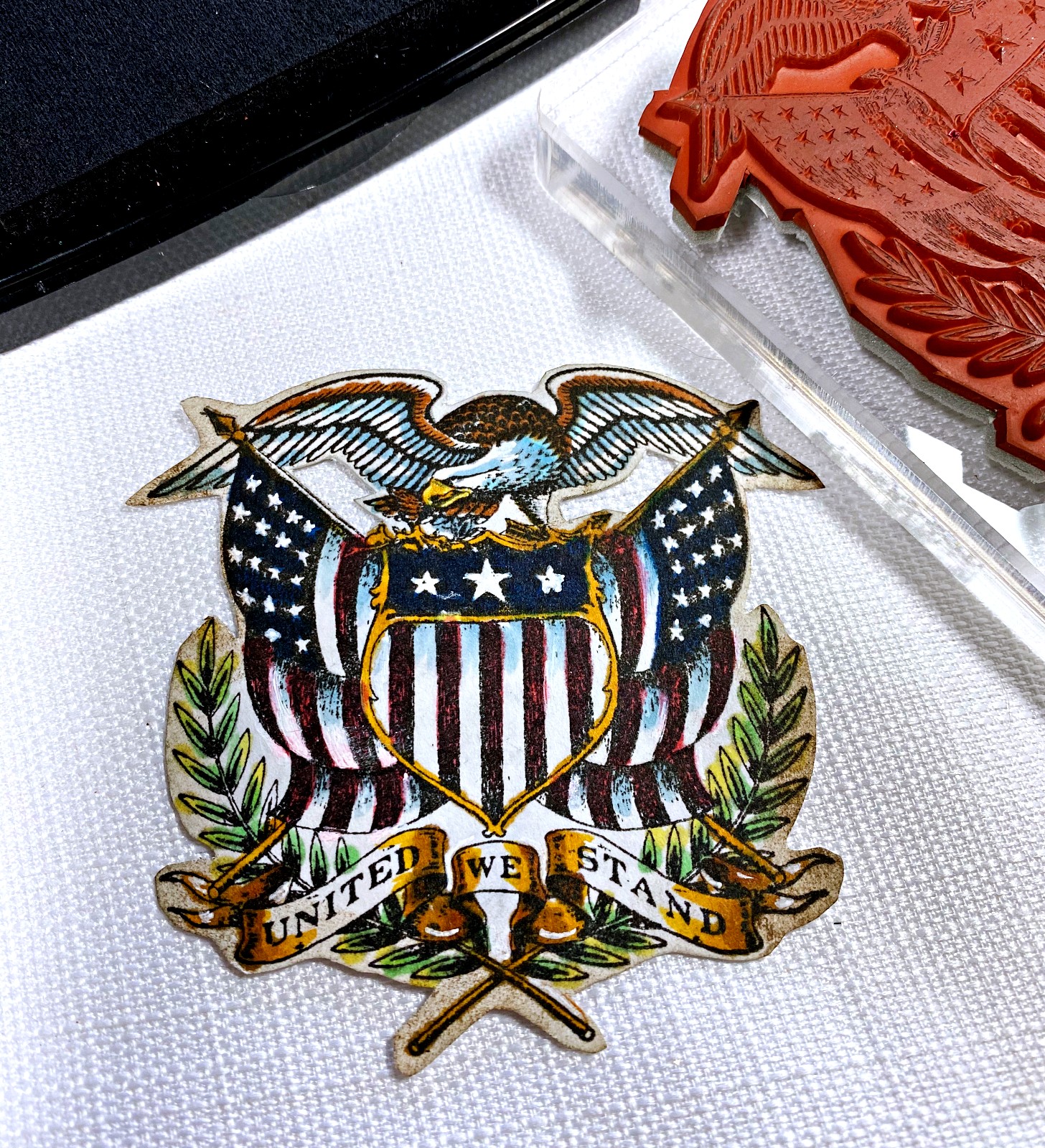 Although, you can leave it as is, the United We Stand rubber stamp is very beautiful when colored in, too. The existing shadowing that is part of the detail of this stamp make coloring quick and the results are outstanding. Adding some distress ink to the edges gives it a vintage Americana look.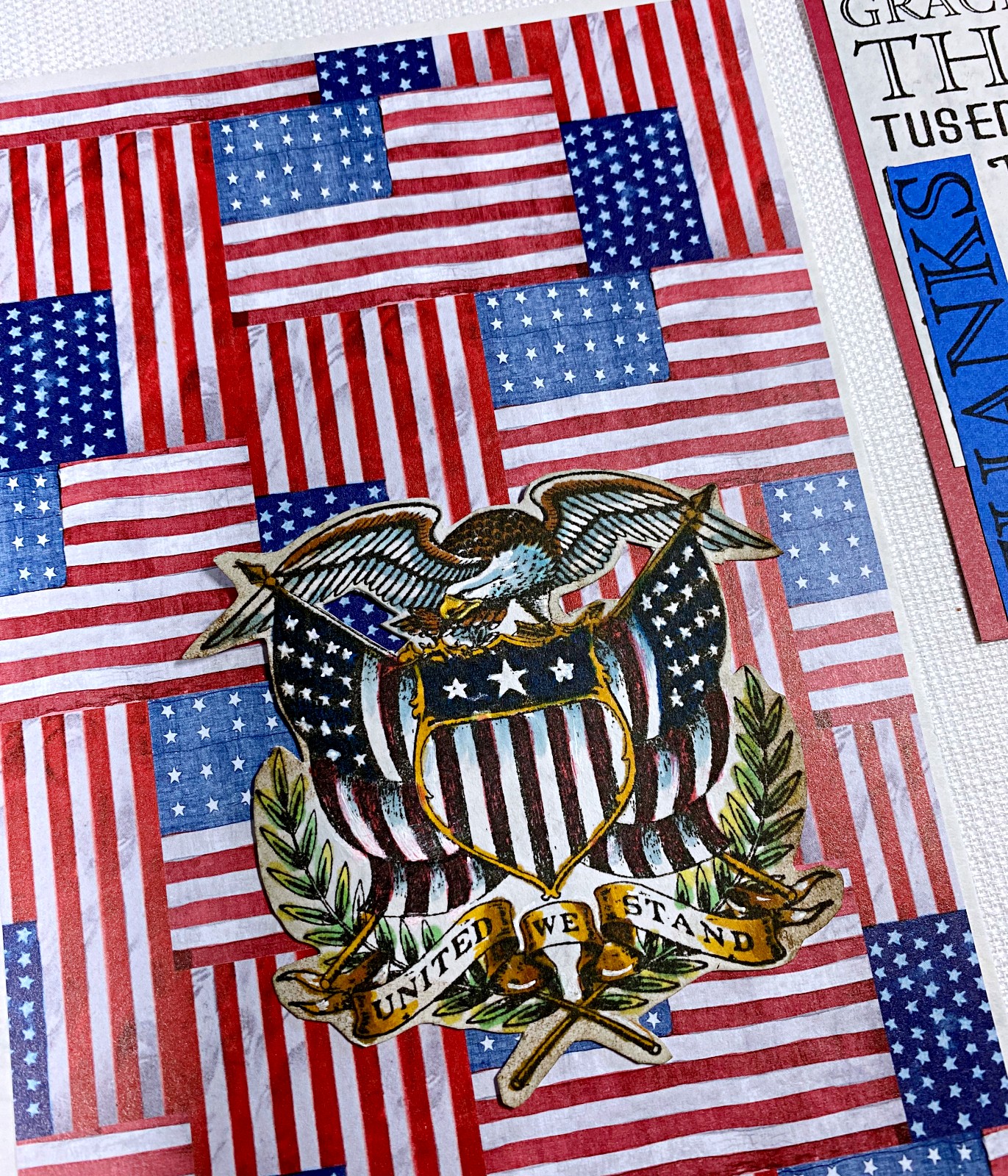 The beautiful American flag paper background is by the Paper Studio (found at Hobby Lobby, Amazon and Ebay). If making a 5x7 card, theres plenty of room to add ribbon or rhinestones. This card is an easy to assemble, patriotic card that says thank you in a red, white & blue way! We have other patriotic stamps for making Veterans Day cards, click here to view them.