Posted by Deep Red Stamps on Nov 4th 2022
Our Poppies Rubber Stamp is the perfect size for a slimline card. Easily stamp it twice or more to get extra blooms that you can add to the card as embellishments. Here is how we create this slimline card in pretty pinks and greys. We also got to upcycle the chipboard of a cereal box to add thickness to the card layers.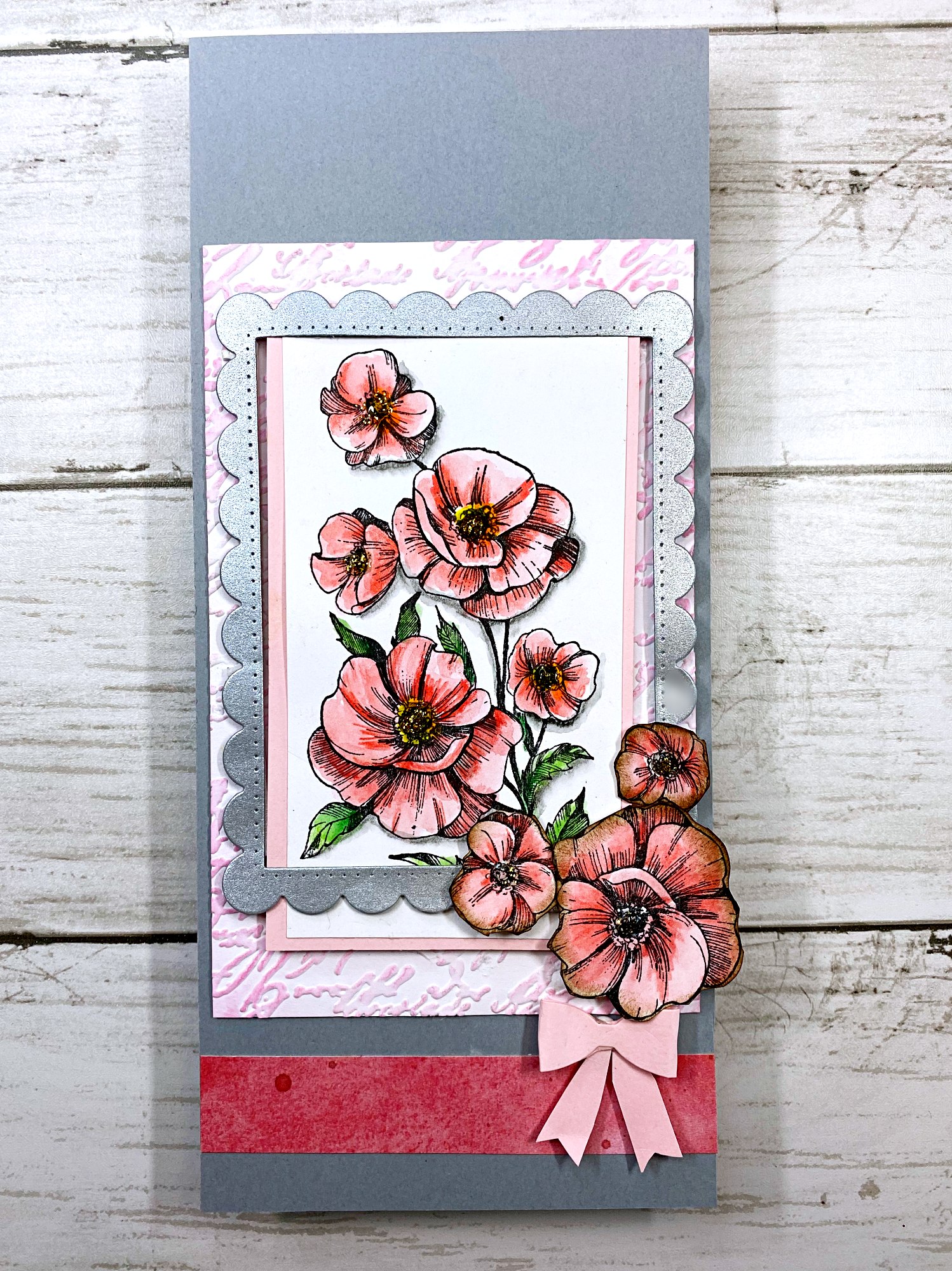 The Poppies Rubber Stamp measures 4.2 inches tall by 2.2 inches wide. On the card above, we used an embossing folder that features script writing on white card stock. Kitsch Flamingo Distress Oxide was applied to the raised words with a Ink Blending Tool.
After embossing the paper, it sometimes gets a little curly - this is where you can use part of a cereal box, glue it onto the back and no one will ever see!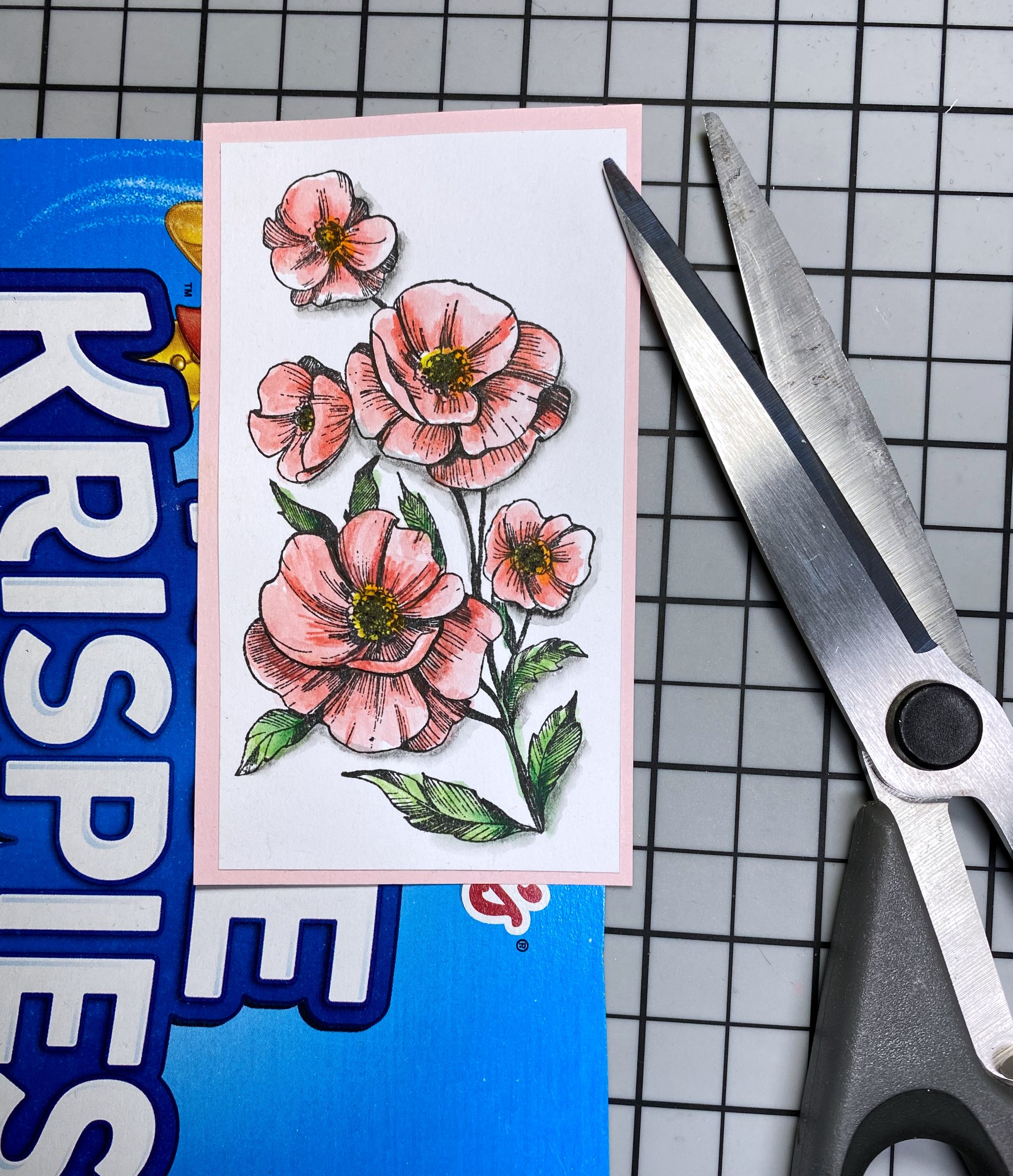 Simply hand cut a section of the cereal box chipboard smaller that your mat. I used a piece on the back of the flower center and the embossed layer.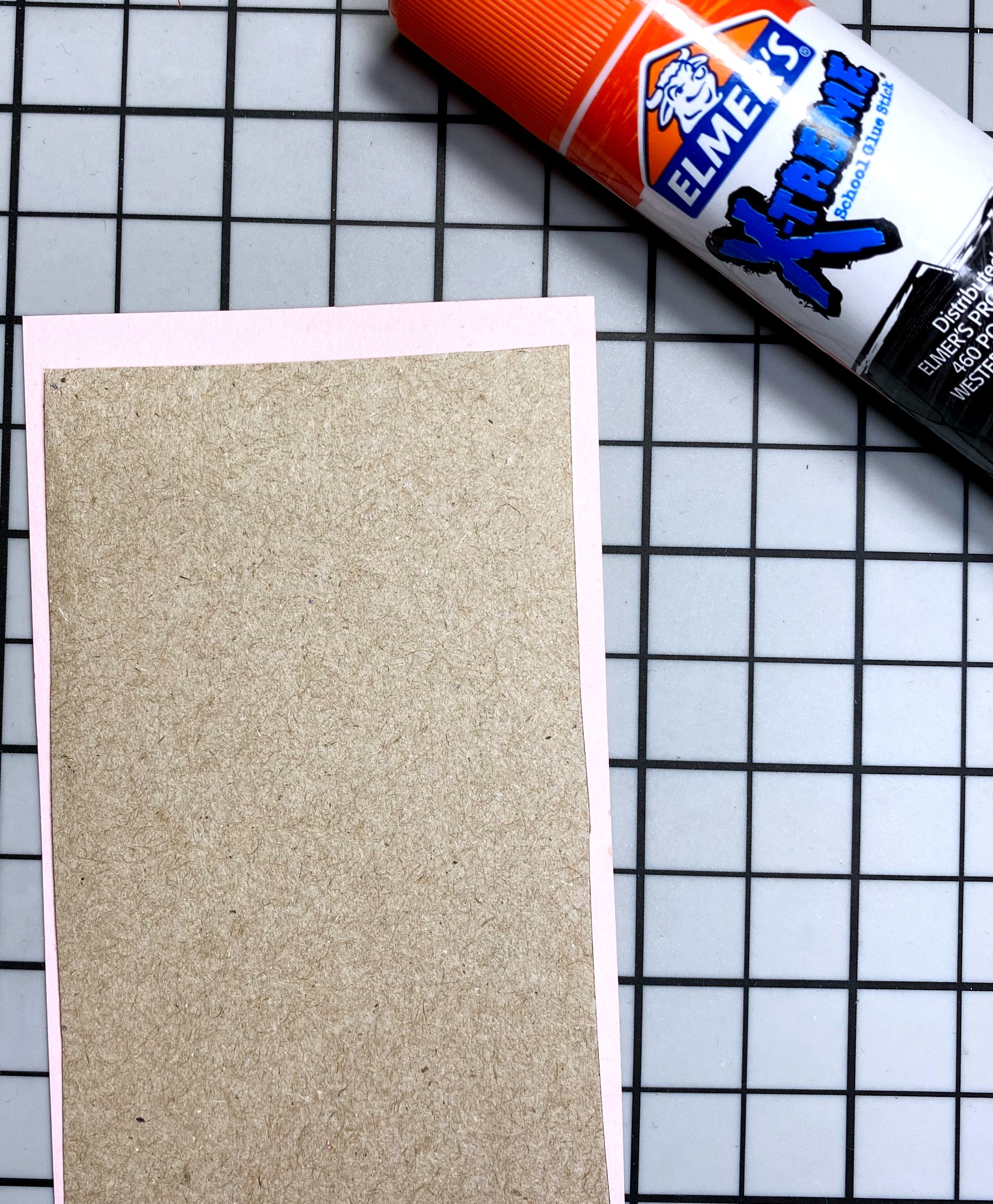 Glue using your favorite adhesive.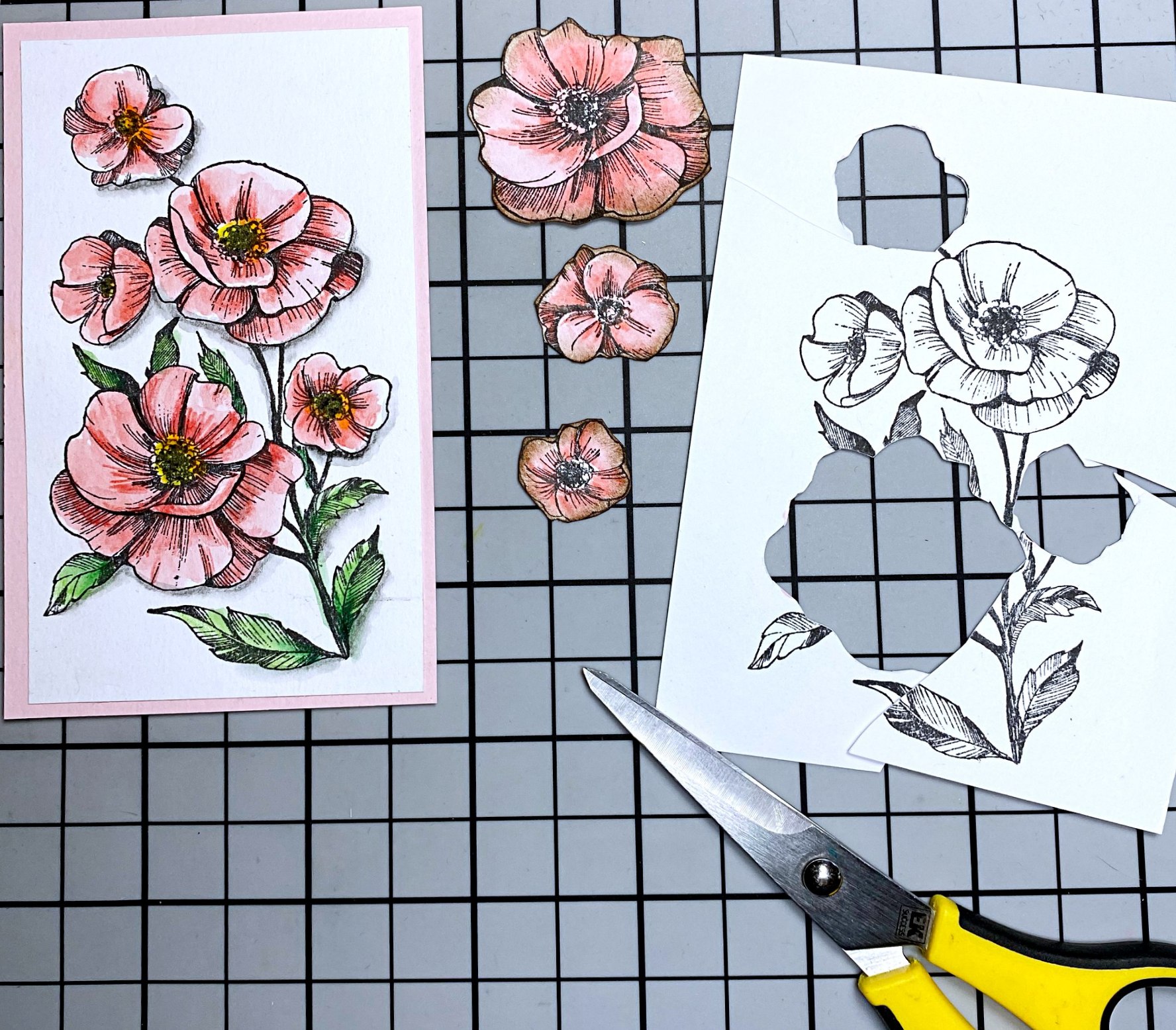 To create the extra flowers, stamp onto white card stock and color in using markers or watercolor pencils. I used watercolor pencils and a Kuritake water brush for this card. Color in the dark areas of the flower first, then pull color from there onto the lighter areas. A red pencil created this beautiful pink shading.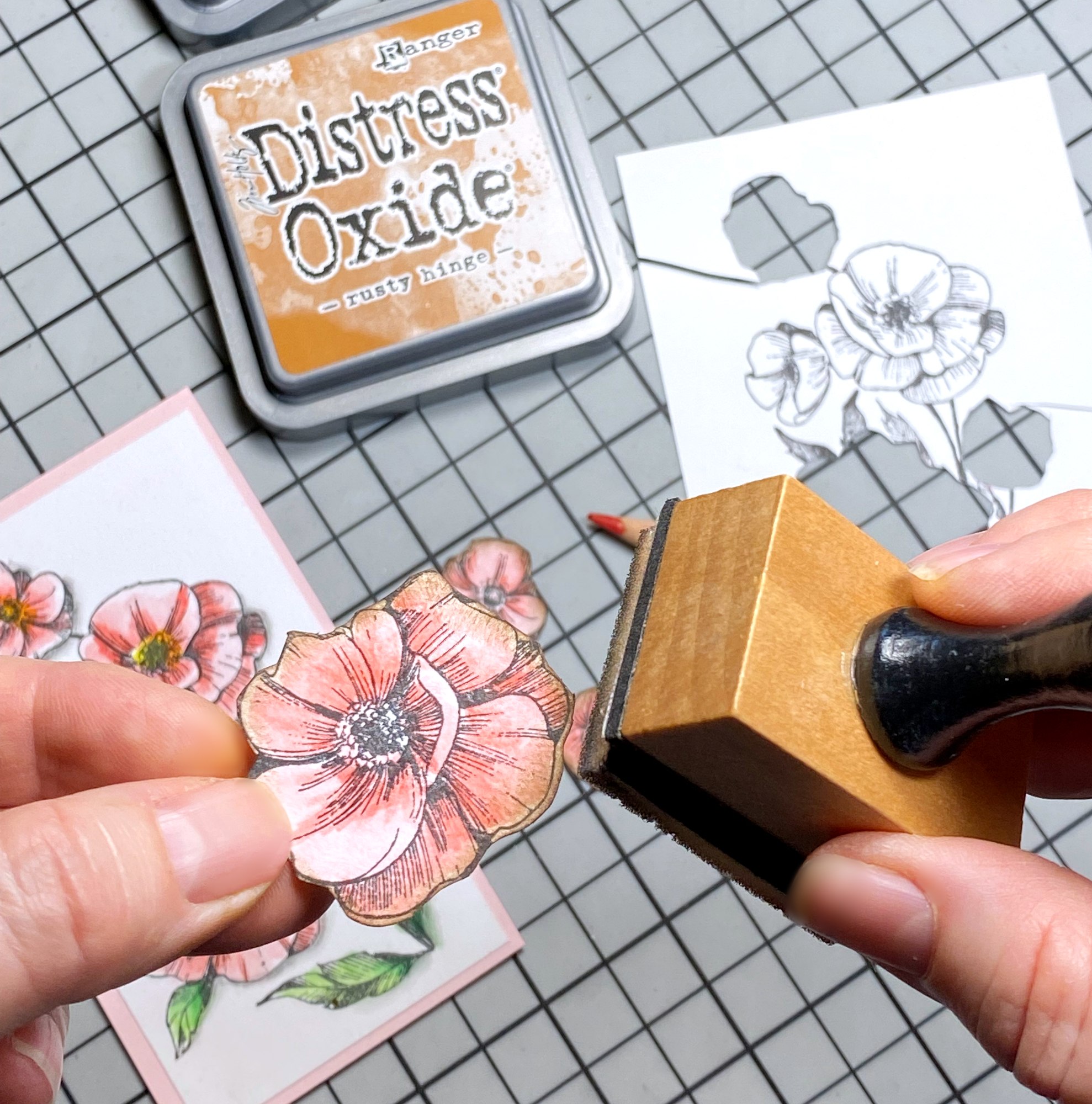 Burnishing the edges of your cut out flowers will hide any white areas.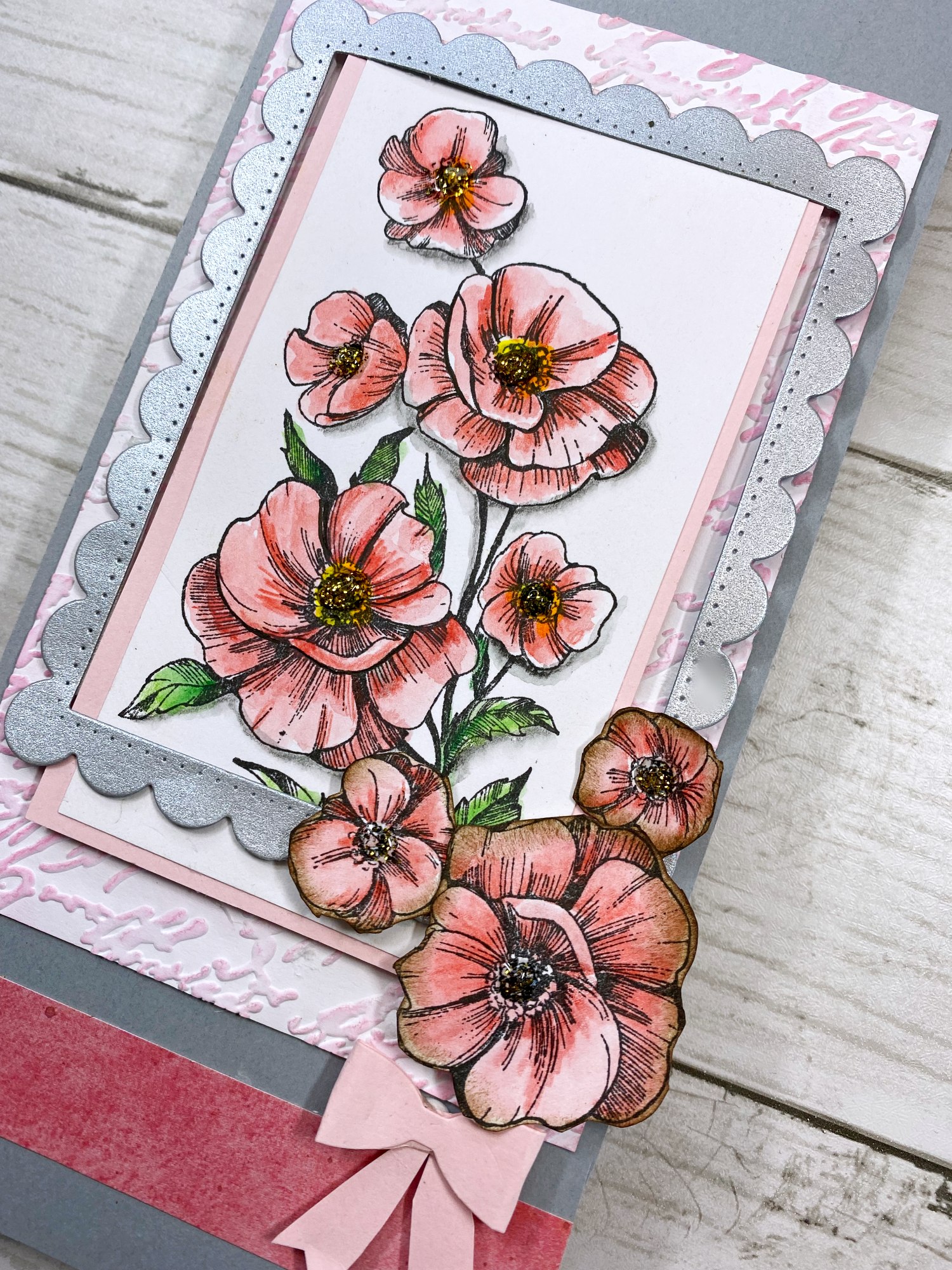 A pink bow was added to the corner and a die cut frame in a shade of gray lighter than the card base layer. Here is a little known secret, Our Poppies Rubber Stamp matches some of the flowers on our Blossom Time Rubber Stamp, see it here.