Posted by Susan J. Deep Red Stamps on Jul 10th 2021
Exciting times here as we release 14 new designs. Some are vintage themed, some are photo stamps and there's some that are perfect for summer... Let's take a closer look at all of them.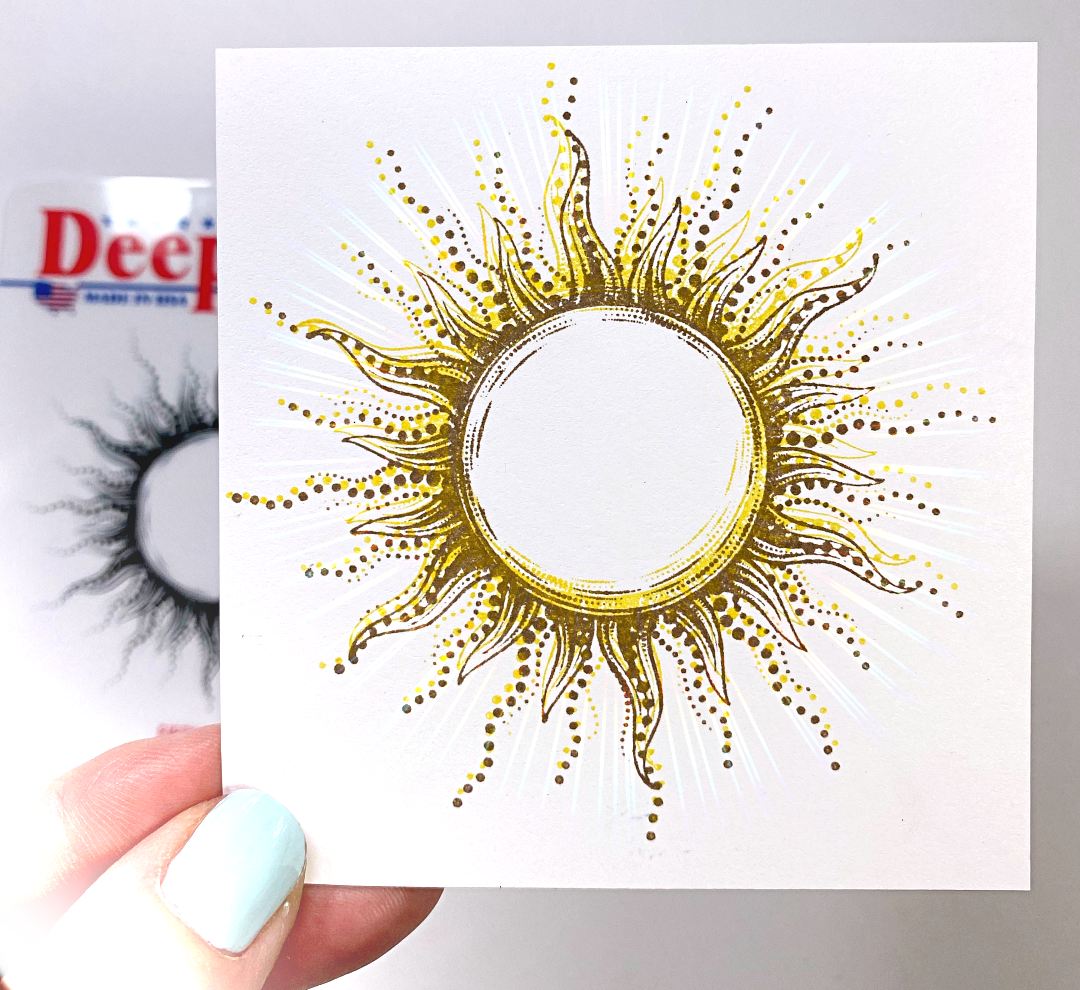 Our Fiery Sun Rubber Stamp is a unique version of sunshine and let's face it, you can never have too many suns in your rubber stamp collection! The first rubber stamp I ever purchased was of a sun, LOL. This stamp measures at 3 inches x 3 inches. Above, I stamped it twice, once in a yellow and again in a brown. This design stamps well twice to get that offset printing press look.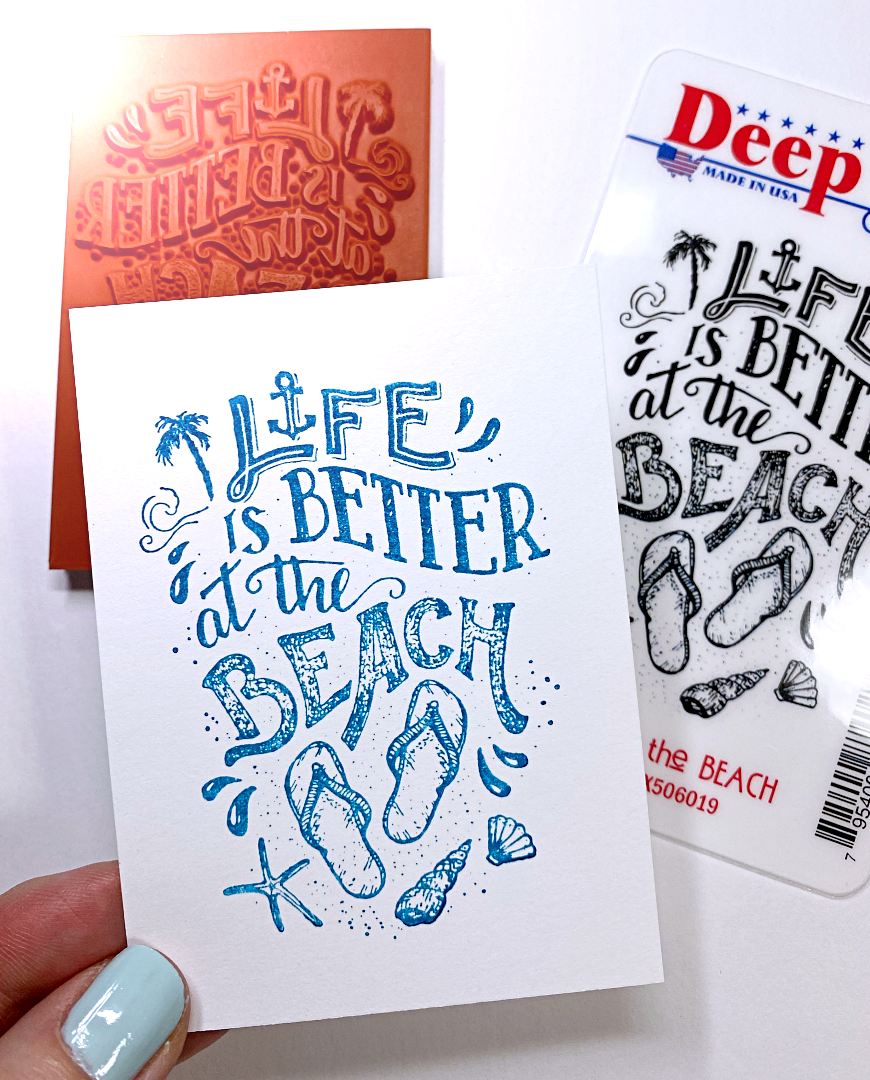 The sentiment, "Life is Better at the Beach" makes a great summer stamp for cards, journals, and scrapbook pages and measures at about 3 inches x 2 inches. The layout and curved words on this design will bring joy and warm thoughts of sandy beaches and blue waves.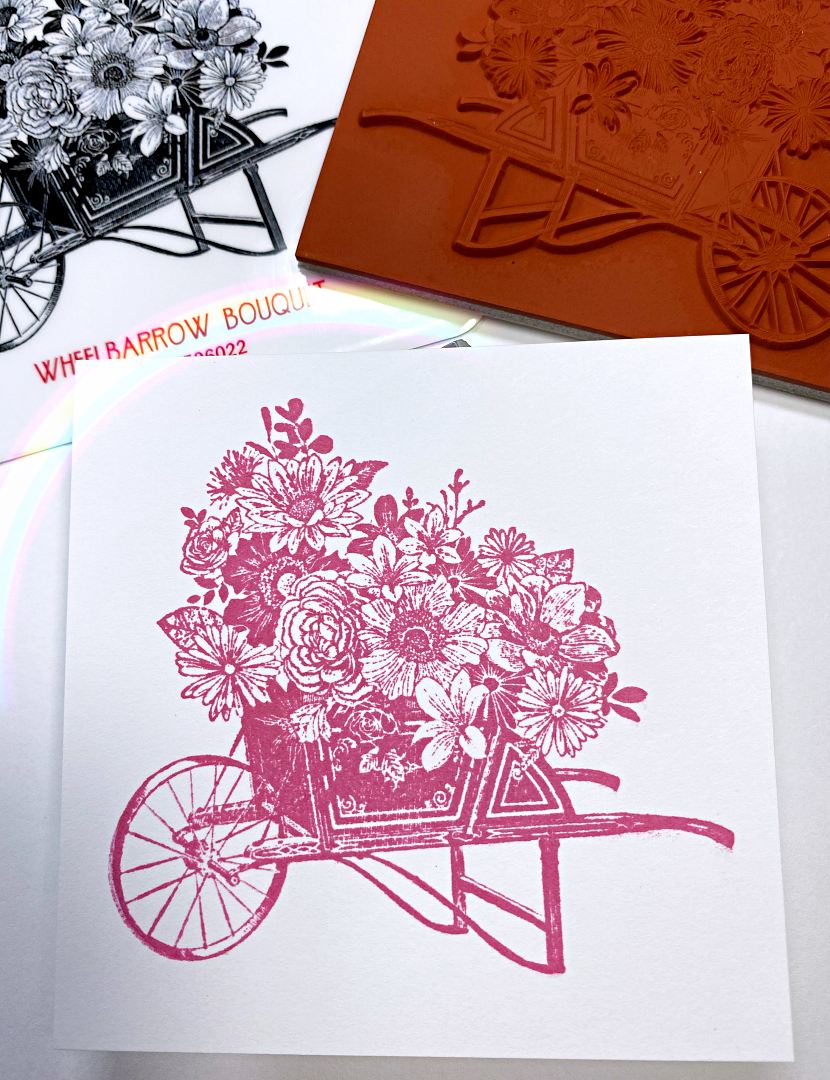 A highly detailed design, Wheelbarrow Bouquet Rubber Stamp is both vintage and floral in theme. What's cool is the intricate pattern on the wheelbarrow and flowers. This stamp can be inked in any color and look good.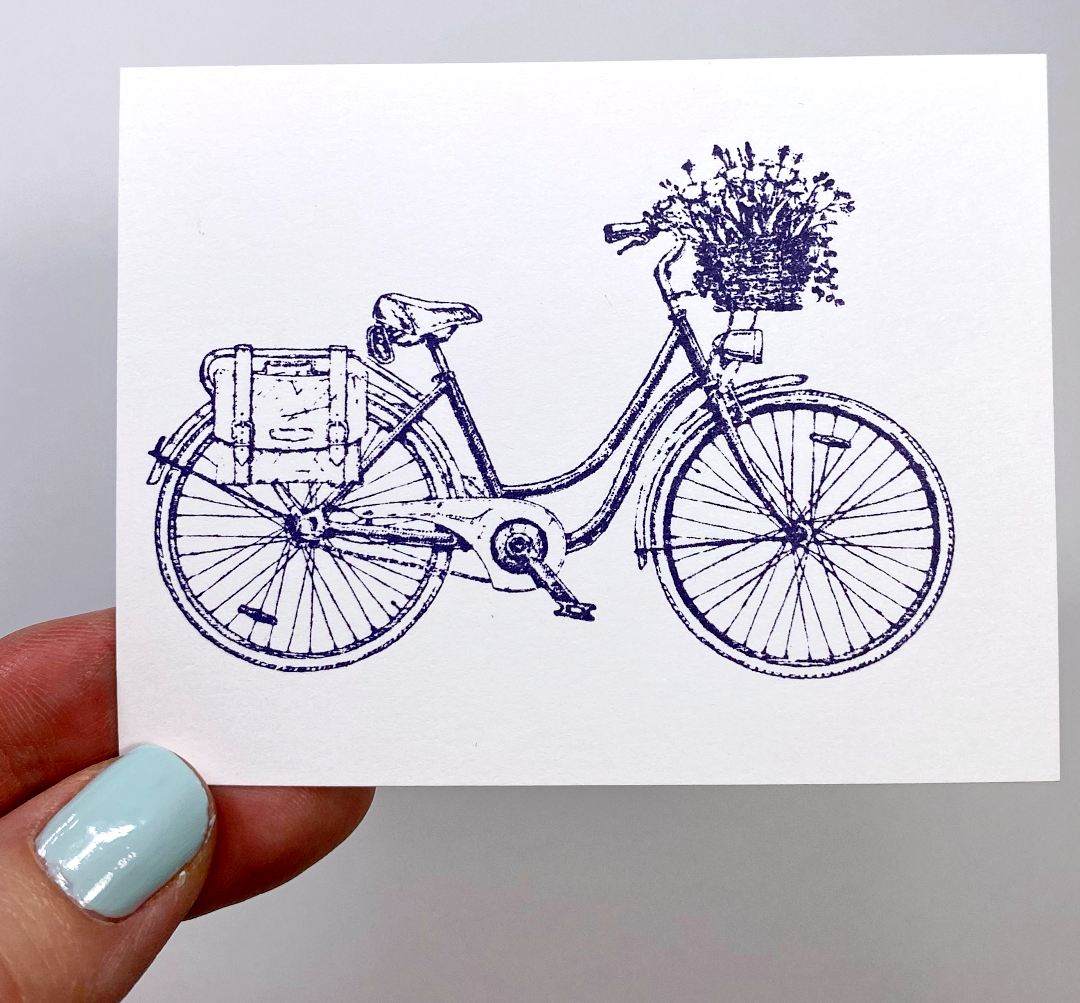 A bicycle with flowers - a universal design that creates the mood on any card, fun & carefree!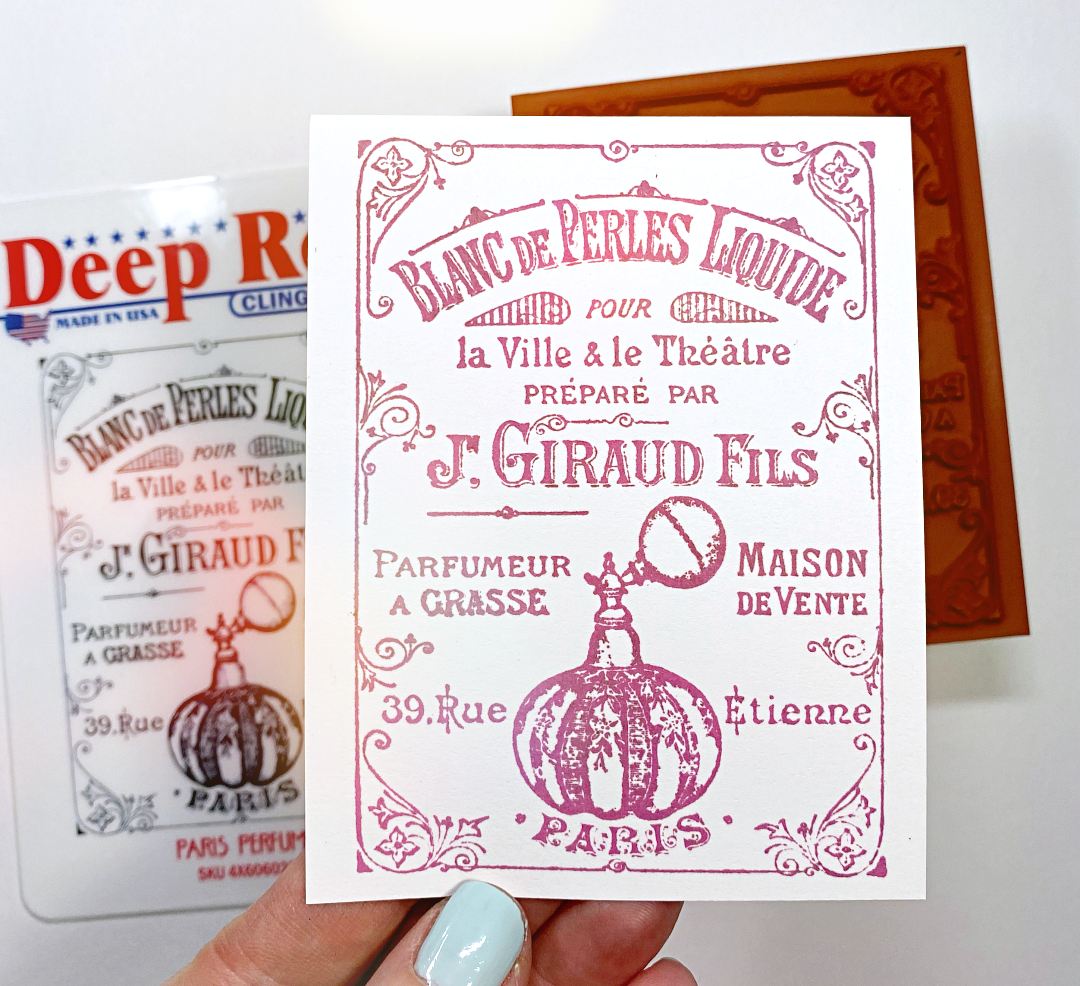 A new Paris Perfume Label is an original design you won't find anywhere else. We created this design from elements of vintage Parisienne advertisements.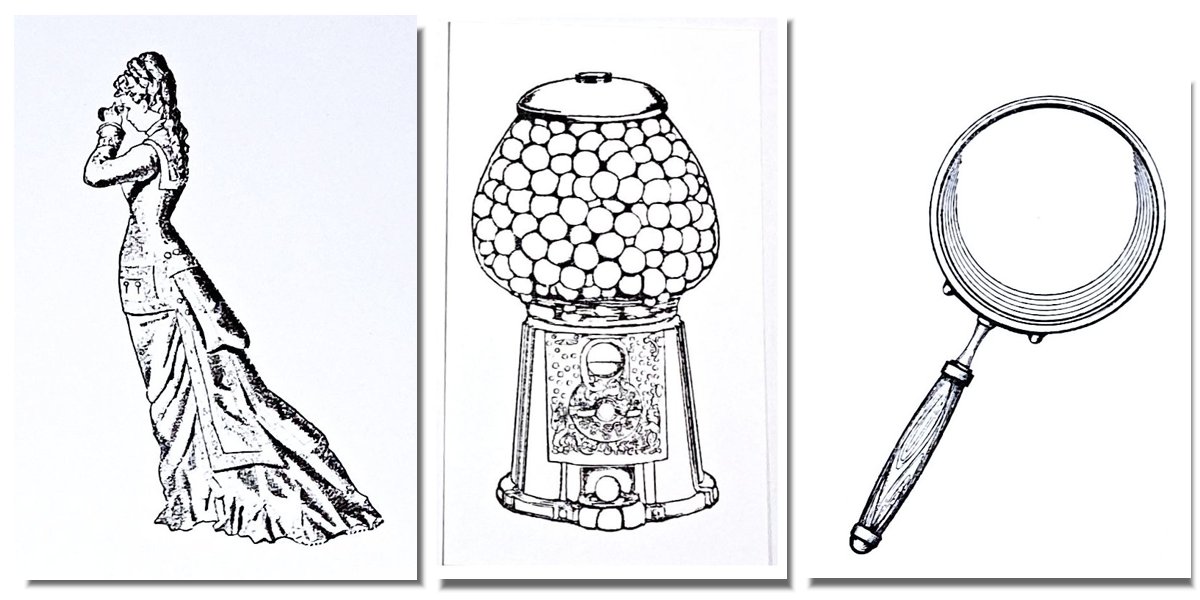 Above are 3 of some of the vintage designs: Gumball Machine Rubber Stamp is a design converted from a vintage photo. A great place to use Dimensional Magic is on the Gumball Machine and Magnifying Glass Rubber Stamp. Victorian View is a lady in profile wearing a fancy gown holding a pair of binoculars.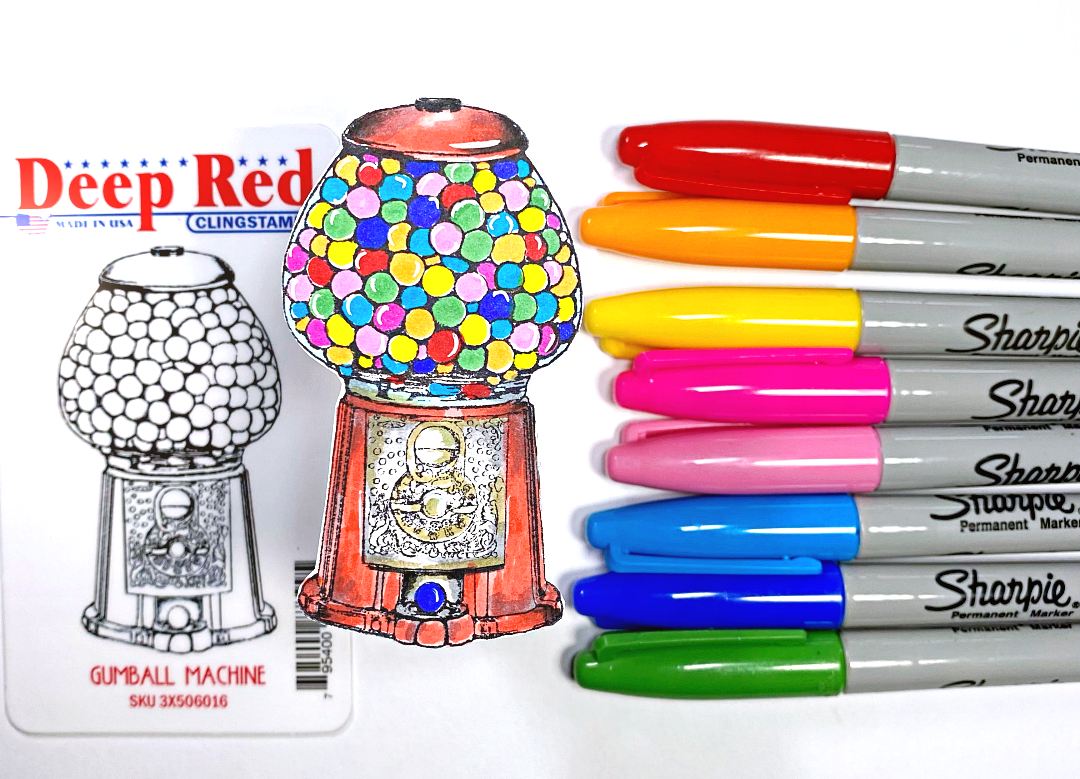 Sharpie Markers are perfect when coloring in bright colors in the Gumball Machine Rubber Stamp. A white gel pen was used in areas on the gumballs for accent and Copic Markers were used on the base in red and gray shades.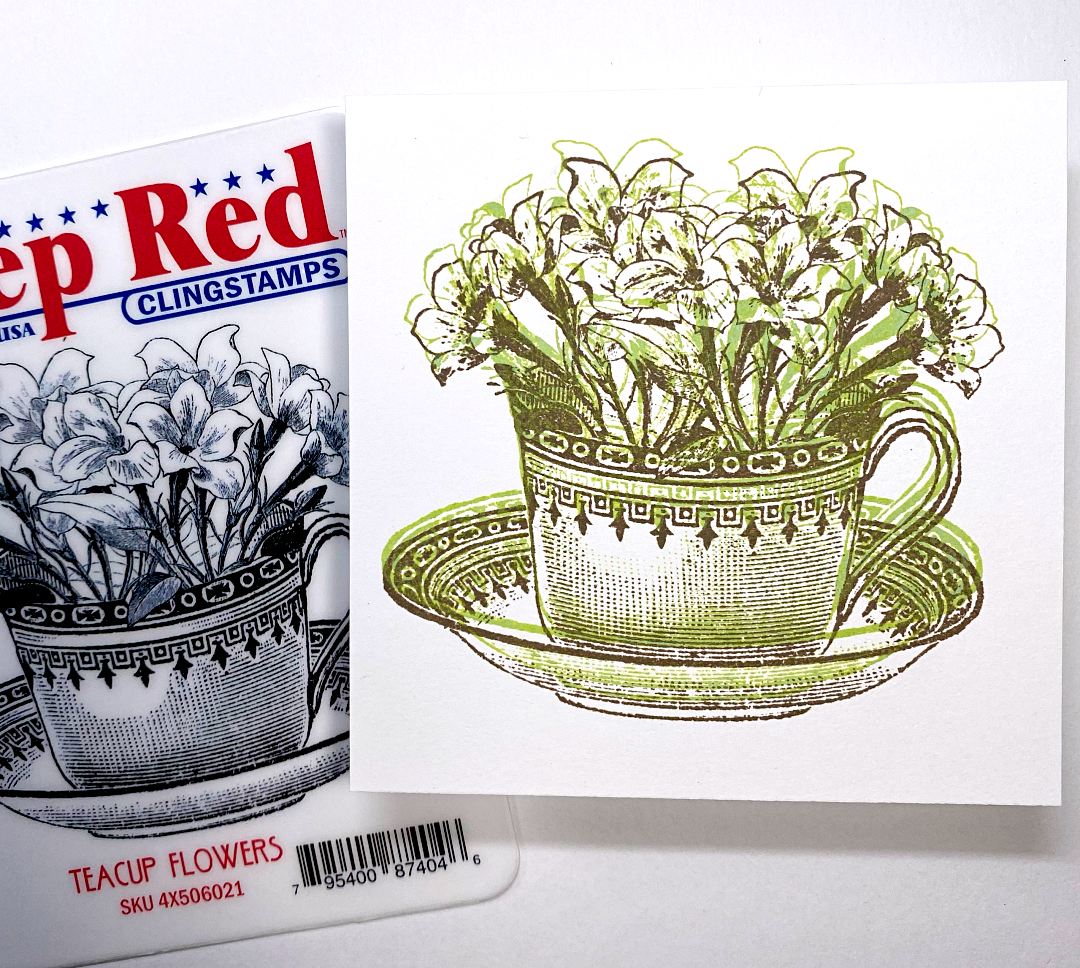 Above is another beautifully detailed vintage design that you won't find anywhere else. I intentionally stamped this design twice to give it that offset printing press look. Teacup Flowers Rubber Stamp is a versatile design, perfect for any occasion.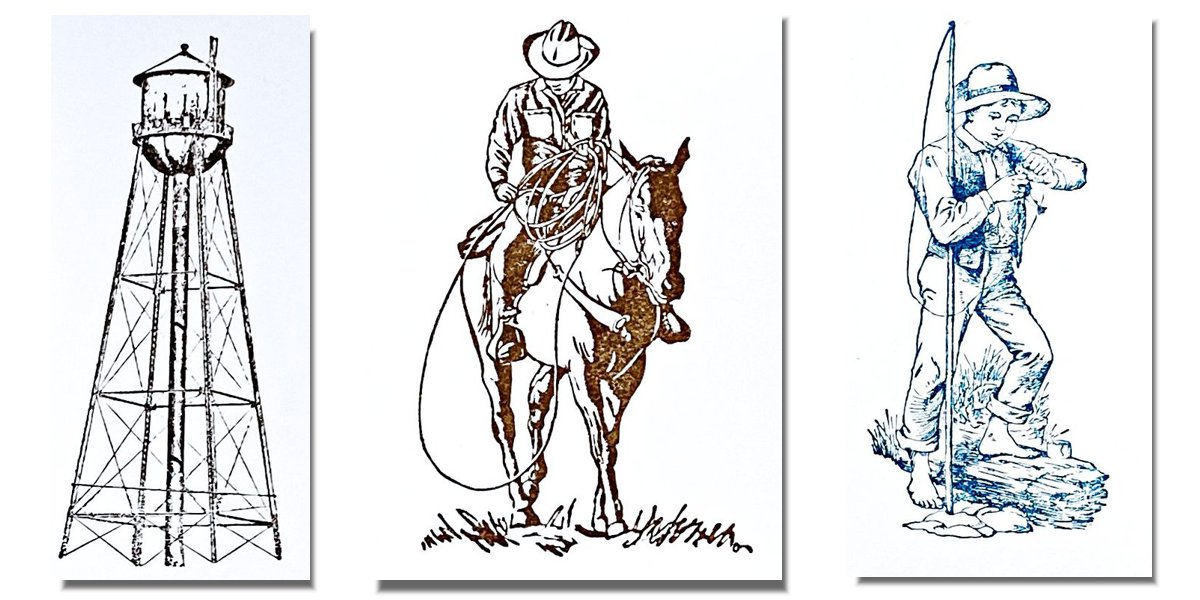 Above, Water Tower Rubber Stamp, Western Cowboy Rubber Stamp and Vintage Fisherman Rubber Stamp. These all measure about 3 inches tall and provide that perfect vintage country mood.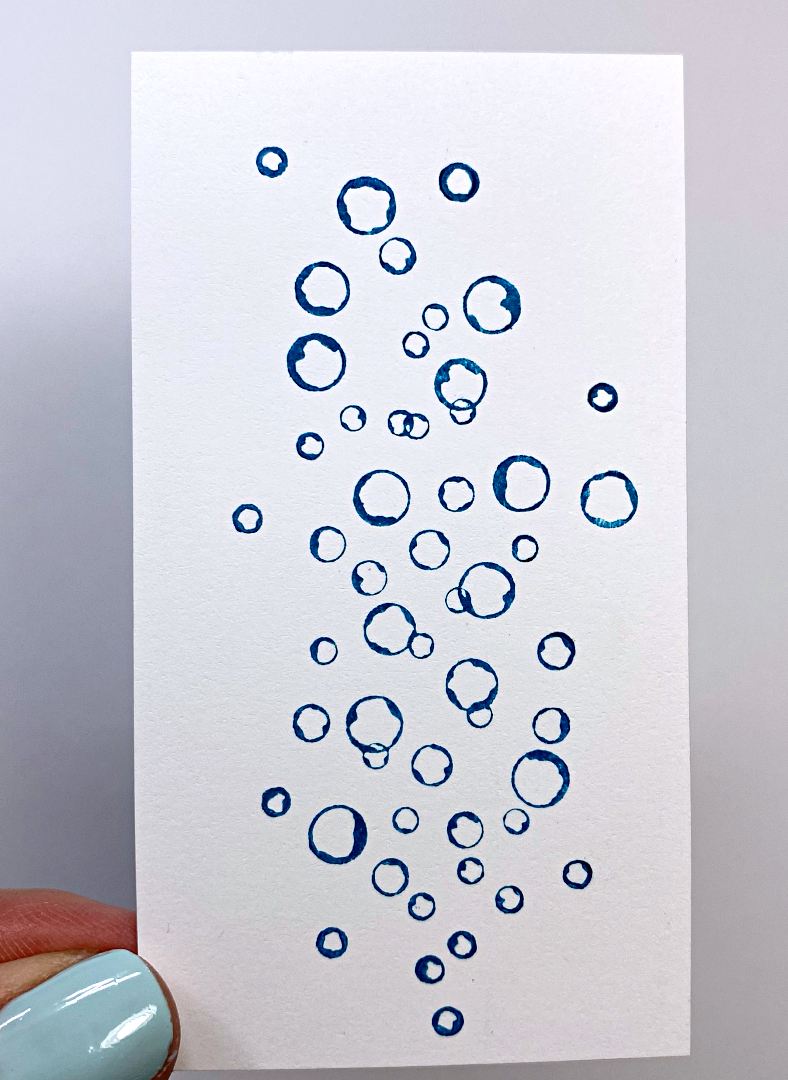 I love the new water effects stamp, Fizzy Bubbles because you can stamp this many times to create a background. It measures at 3 inches tall and is perfect for an A2 card (4.25" x 5.5").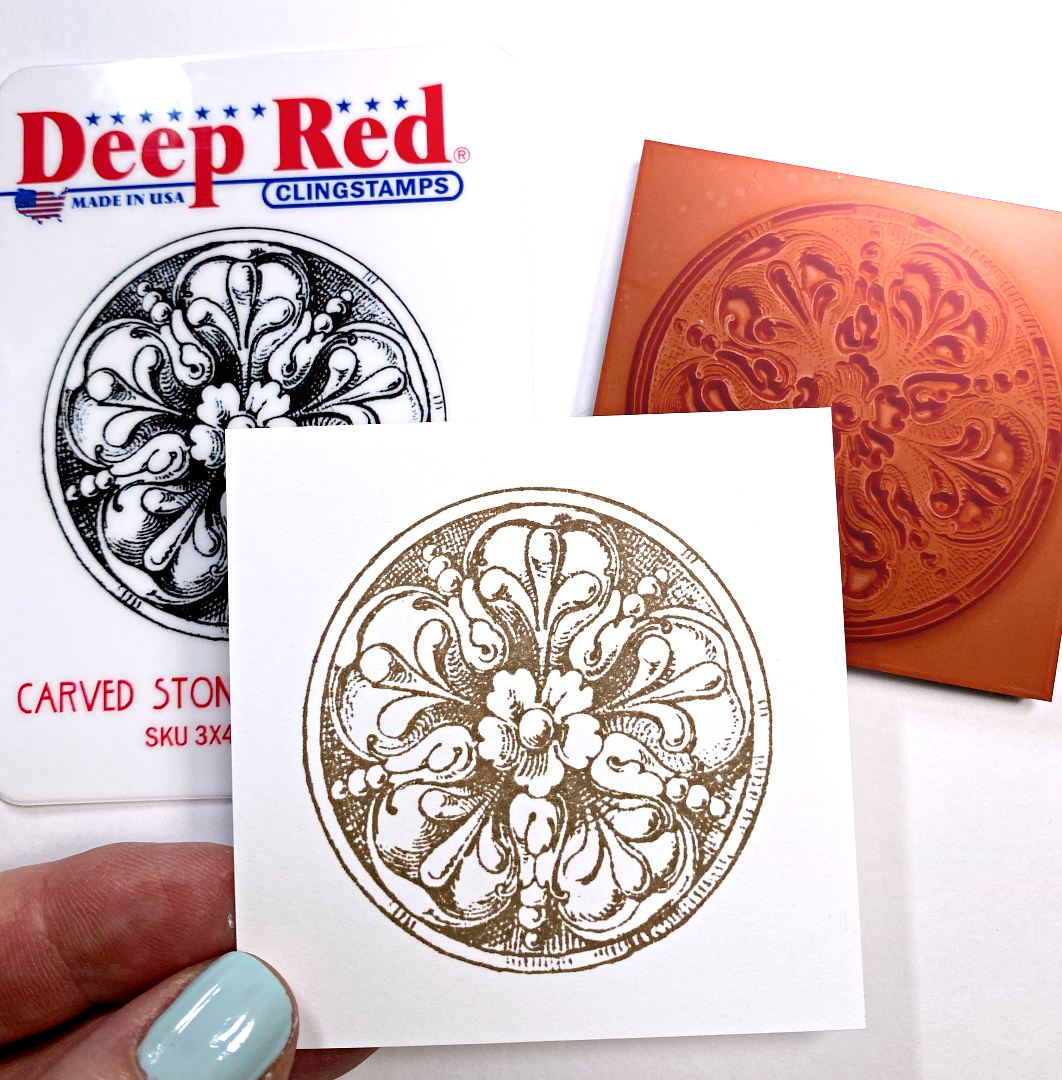 Another stamp you'll love to have is Carved Stone Medallion. At 2 inches x 2 inches, this is such a realistic etching, it will be awesome embossed in metallic colors and make a perfect center piece for a open folded card or invitation.
Shop all of these stamps here: