Posted by Susan J. Deep Red Stamps on Mar 31st 2020
We have 20 new rubber cling stamps specially designed for Spring! We listened to your requests and released more animals, like the Moose, Alpaca, and a beautiful American Buffalo. Also more flowers, a perfect lotus design, vintage office typewriter and camera, and a four ice cream cone set are some of the others that we are so excited to be offering as deep etch, red rubber cling stamps.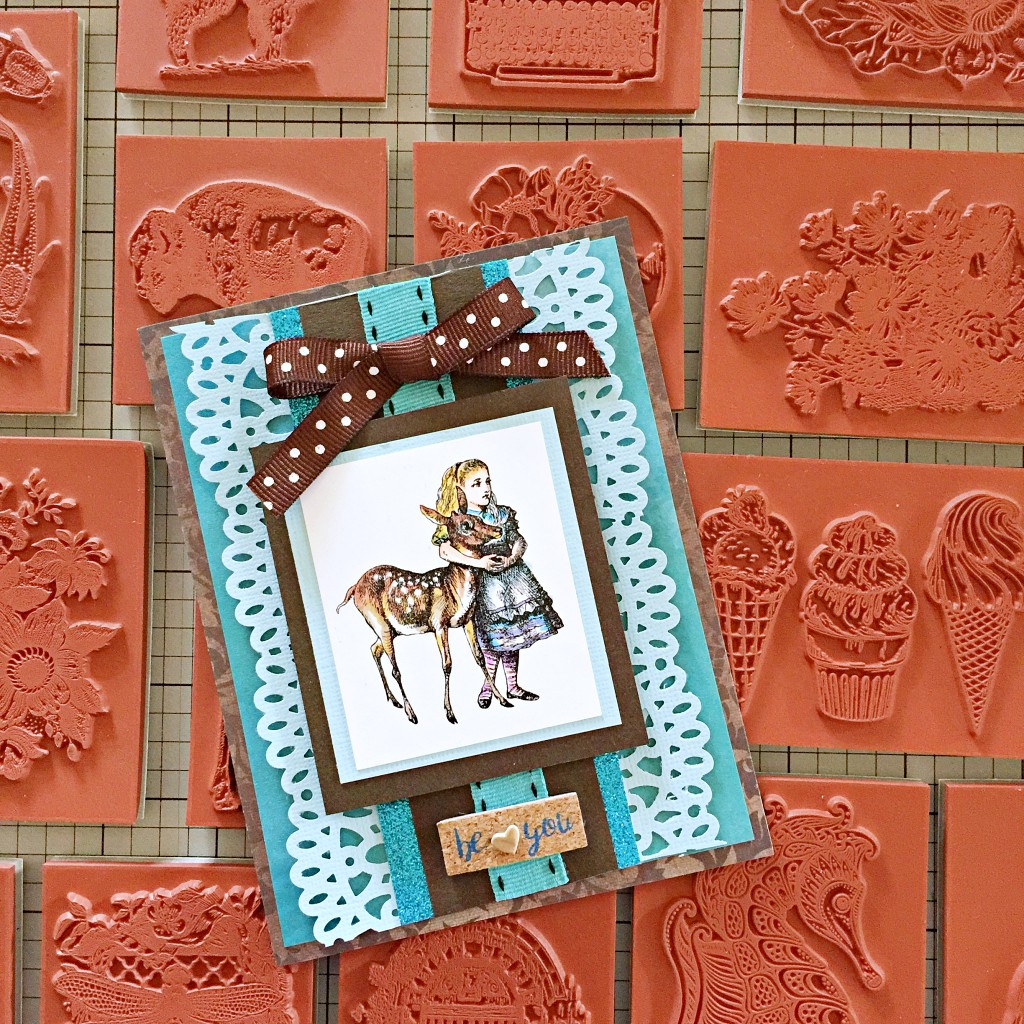 Another beauty is Alice with Deer Rubber stamp. Sized at about 2 inches x 2 inches, it is perfect for an A2 card. "Cogs & Gears Rubber Cling Stamp" is perfectly detailed and made for repeating on a page. Another cute stamp is "Pizza Day Rubber Stamp" or better put.... "Pizza Day should be everyday." LOL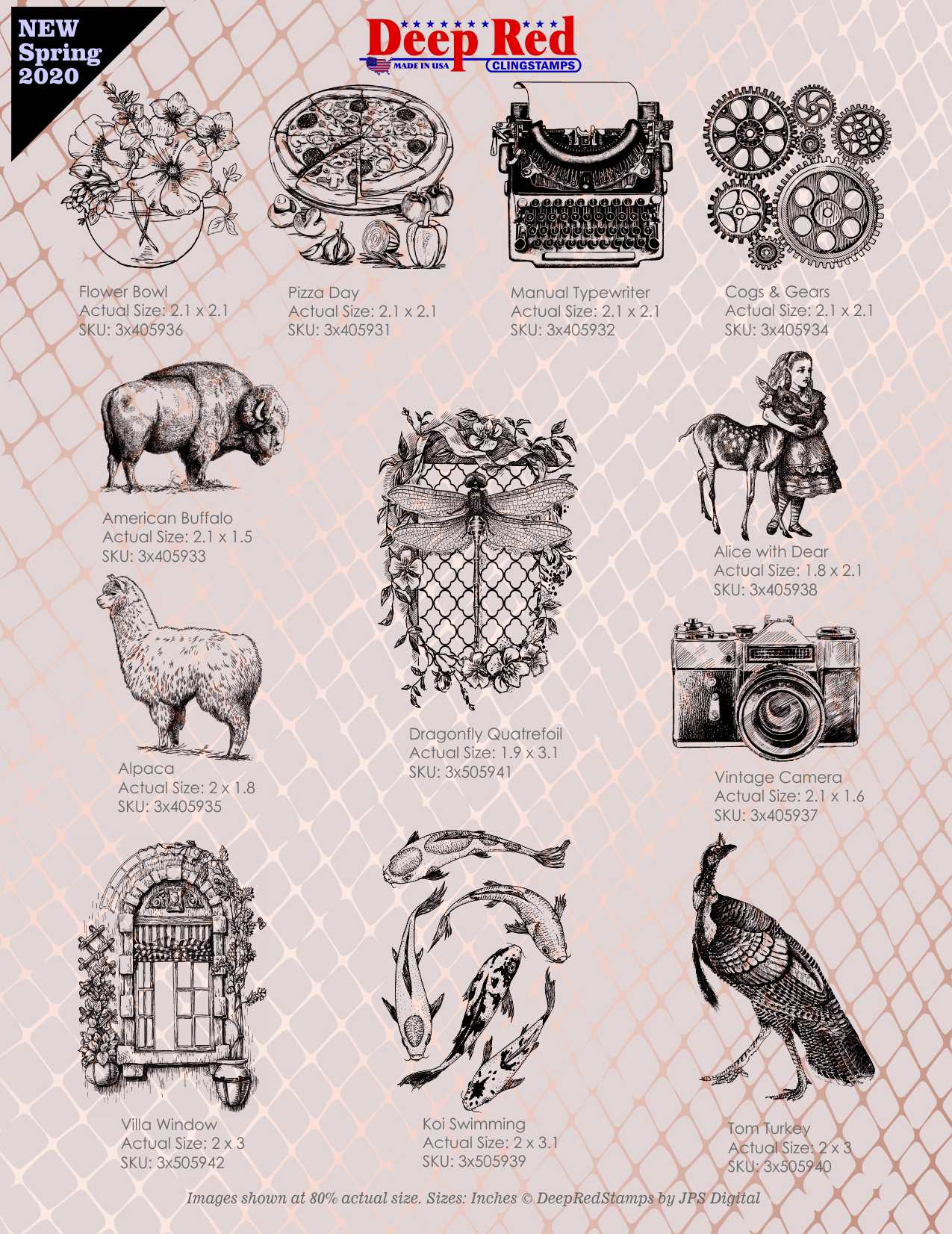 Another awesomely detailed, original design is "Dragonfly Quatrefoil." The stamp features an intricate dragonfly with his perfect wings sitting on a quatrefoil pattern surrounded by flowers and foliage. The quatrefoil pattern has much meaning in ancient art since represents a four leaf pattern (like a four-leafed clover) and so it conveys good luck and will look beautiful on any card.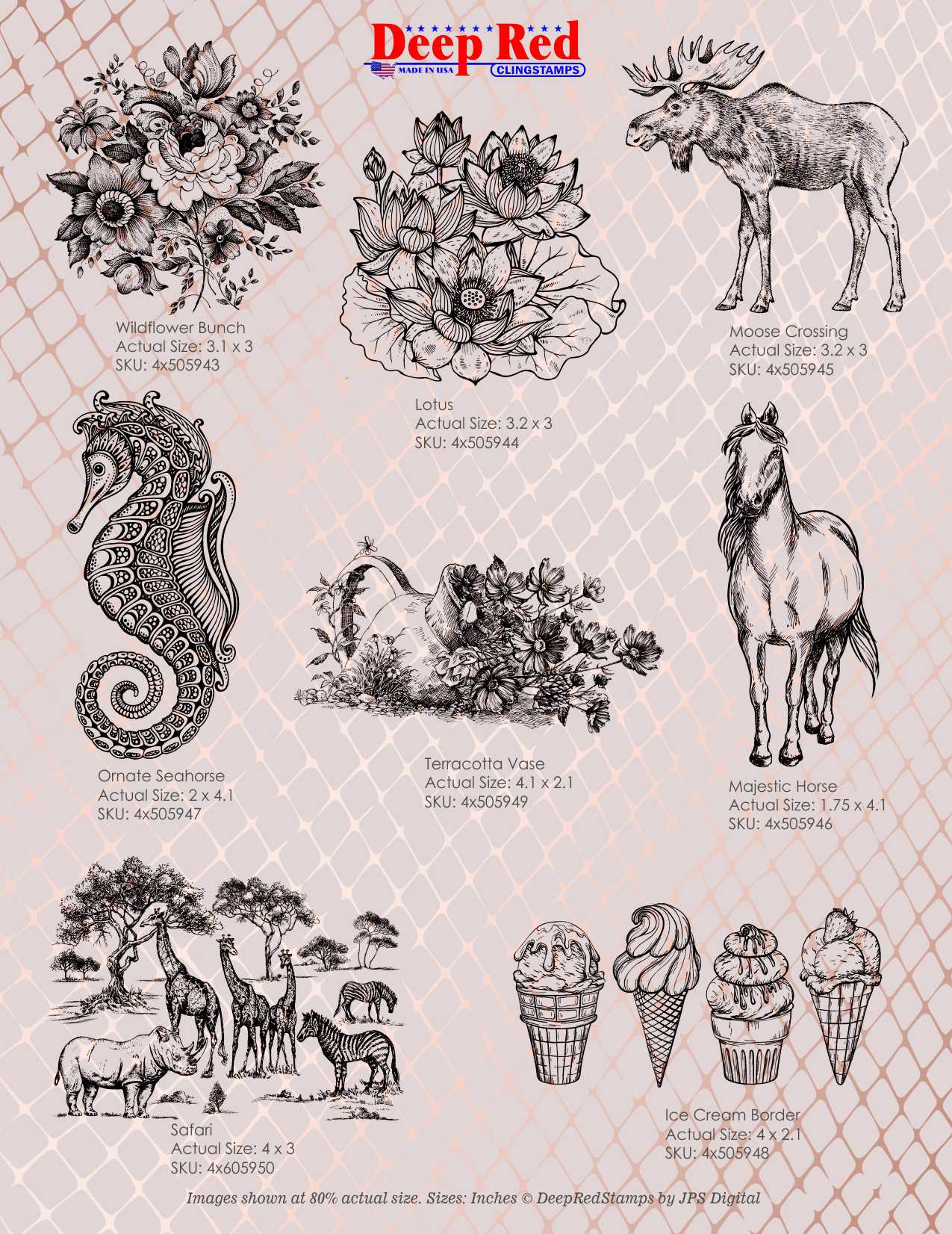 Safari is a gorgeous new original design. The stamp measures 4" wide x 3" tall and features an grouping of wildlife, like the One-horned Rhino, Giraffes and Zebras in peaceful co-existance. Ice Cream Border is another larger sized stamp and measures 4 inches wide and is repeatable.
Here is the a link to our listing in which you can purchase all 20 stamps as a bundle. All are available individually as well. View Vintage Camera Rubber Stamp details here. Remember....Premium Members enjoy 10% off everyday!