Posted by Susan J. Deep Red Stamps on Mar 13th 2023
Creating a gift tag is not just for attaching to a present, although that is fun to do. Here we'll create tags that can be used in journaling as well using 2 different stamp sets from Michaels' brand Recollections along with some of our stamps. We are happy to announce that our rubber stamps are available at Michaels.com in the US!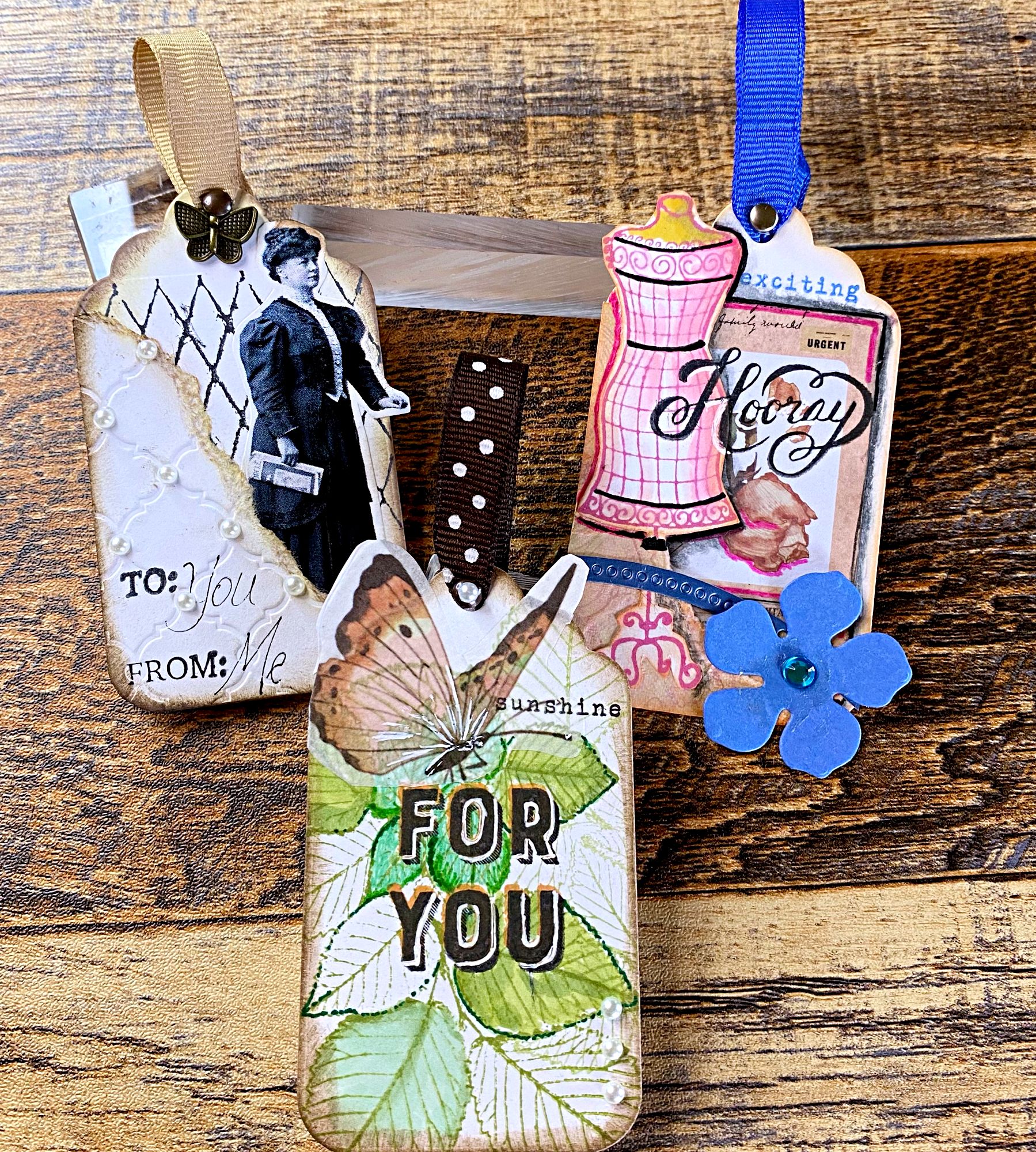 For You tag is made using our Foliage Rubber Stamp and Recollections stamp and die set.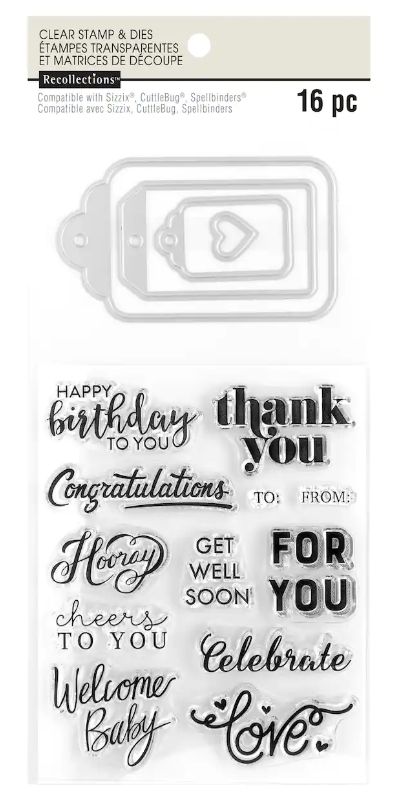 I used the largest tag in the set for all of these tags featured here. It measures 3.3 inches tall.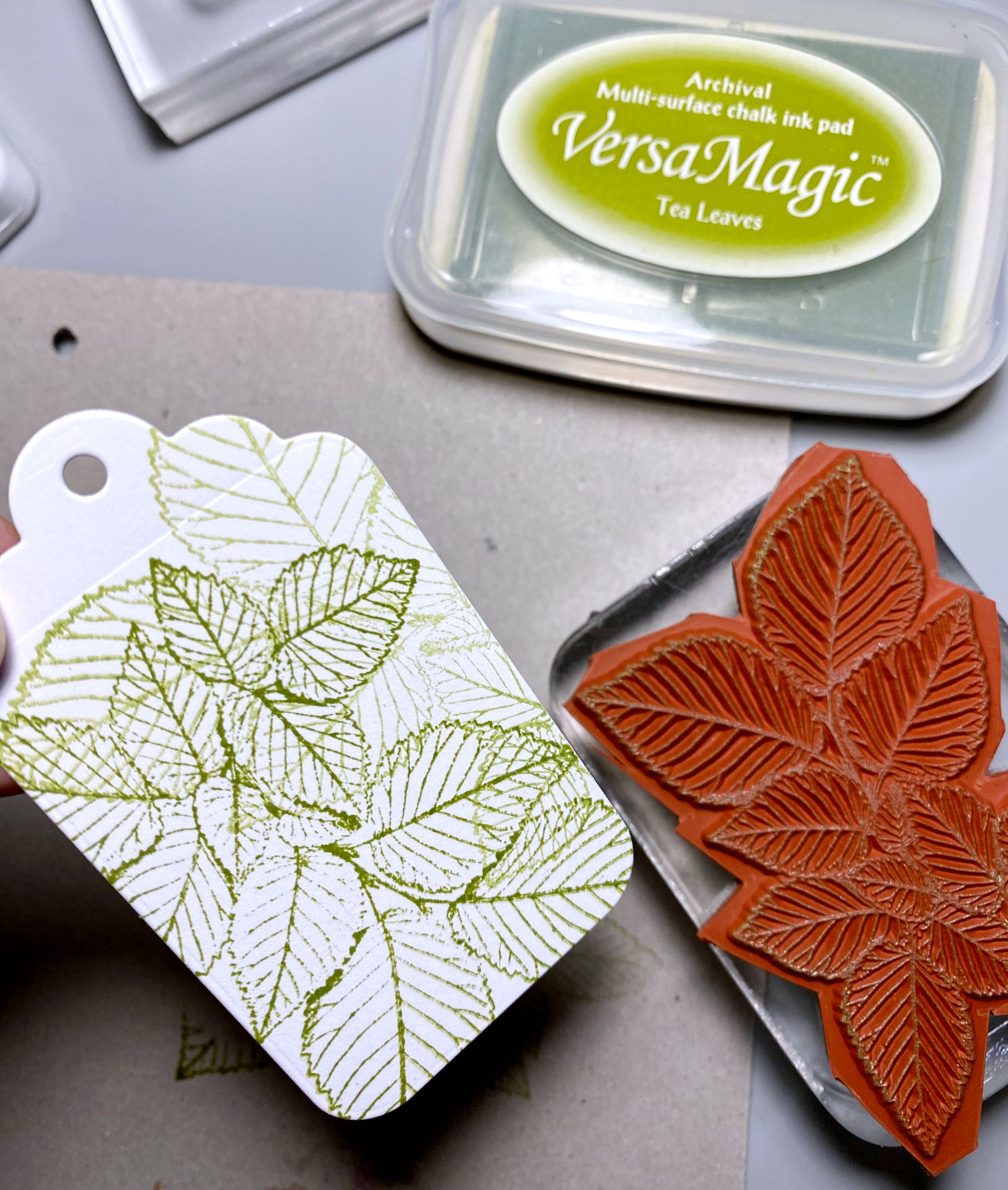 Foliage Rubber Stamp stamped 2x, once in Ranger dark green ink and again in a lighter green ink.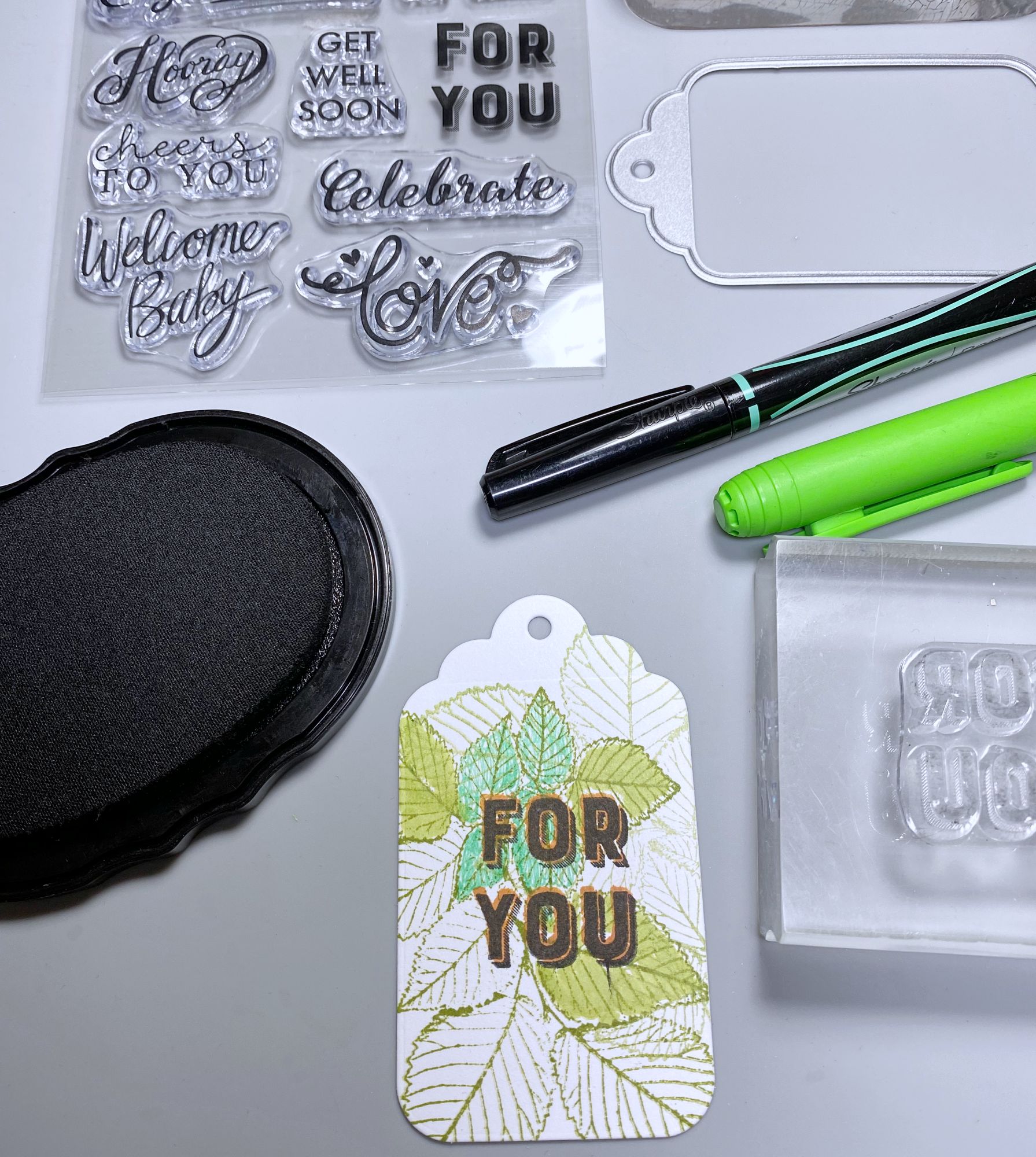 Some of the leaves that overlapped were colored in with markers in 3 different colors.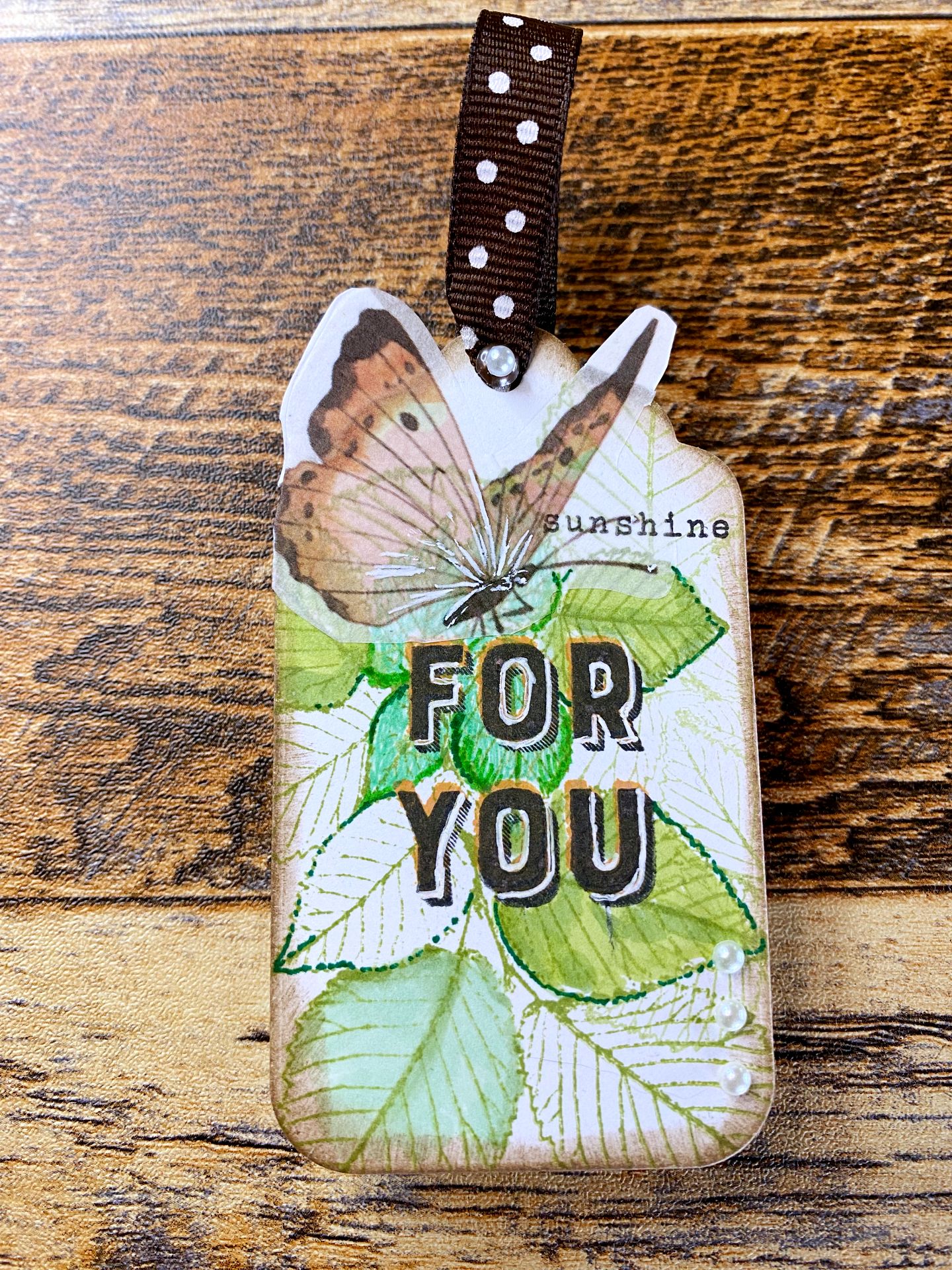 A butterfly sticker was added as well. Also, the word "sunshine" which is from another clear stamp set by Recollections that features 146 pcs of small text stamps. Keep reading to see that set below!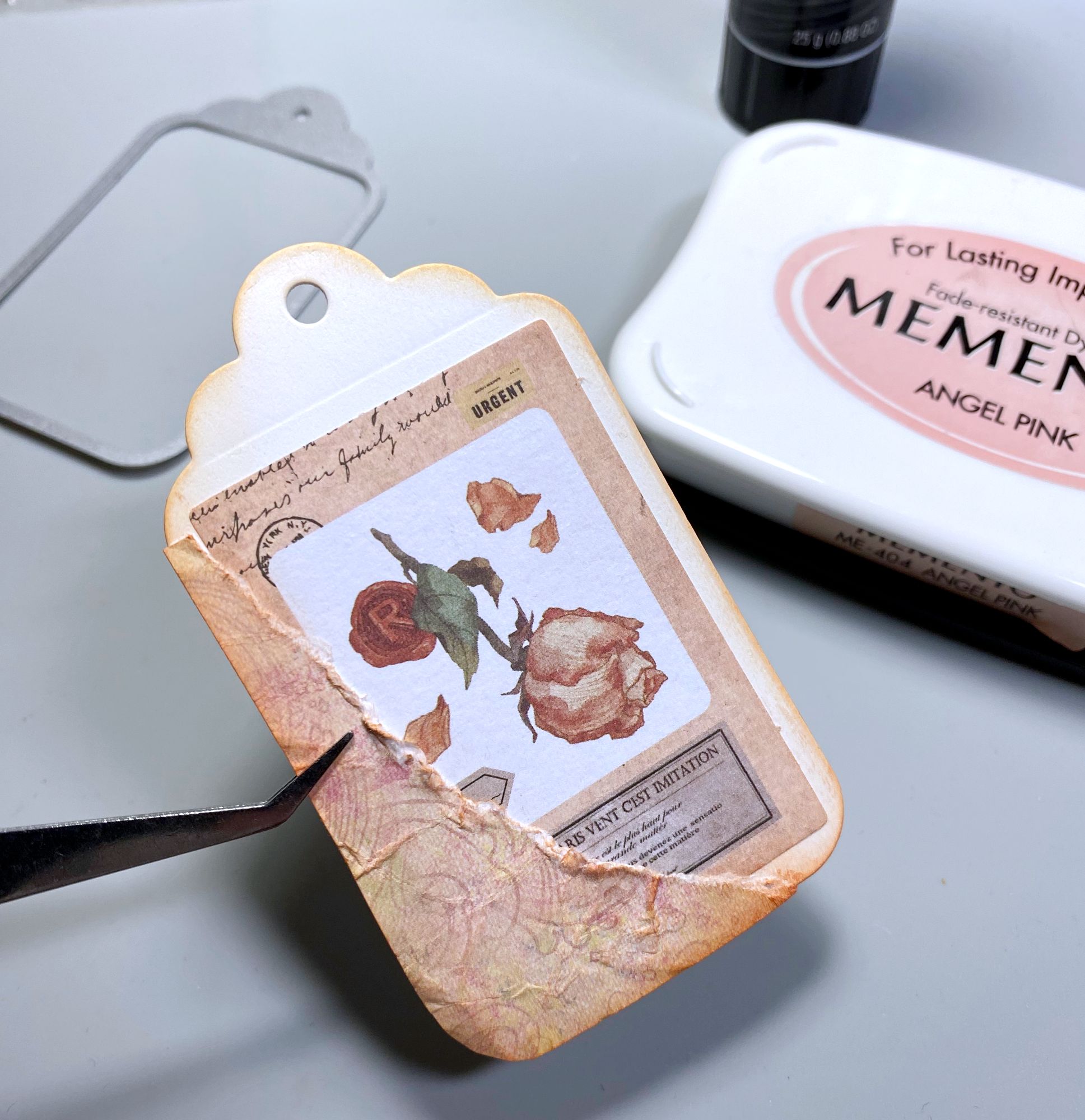 For the Dress Form tag I added a piece of paper with a rose print, burnishing some pink ink along the edges.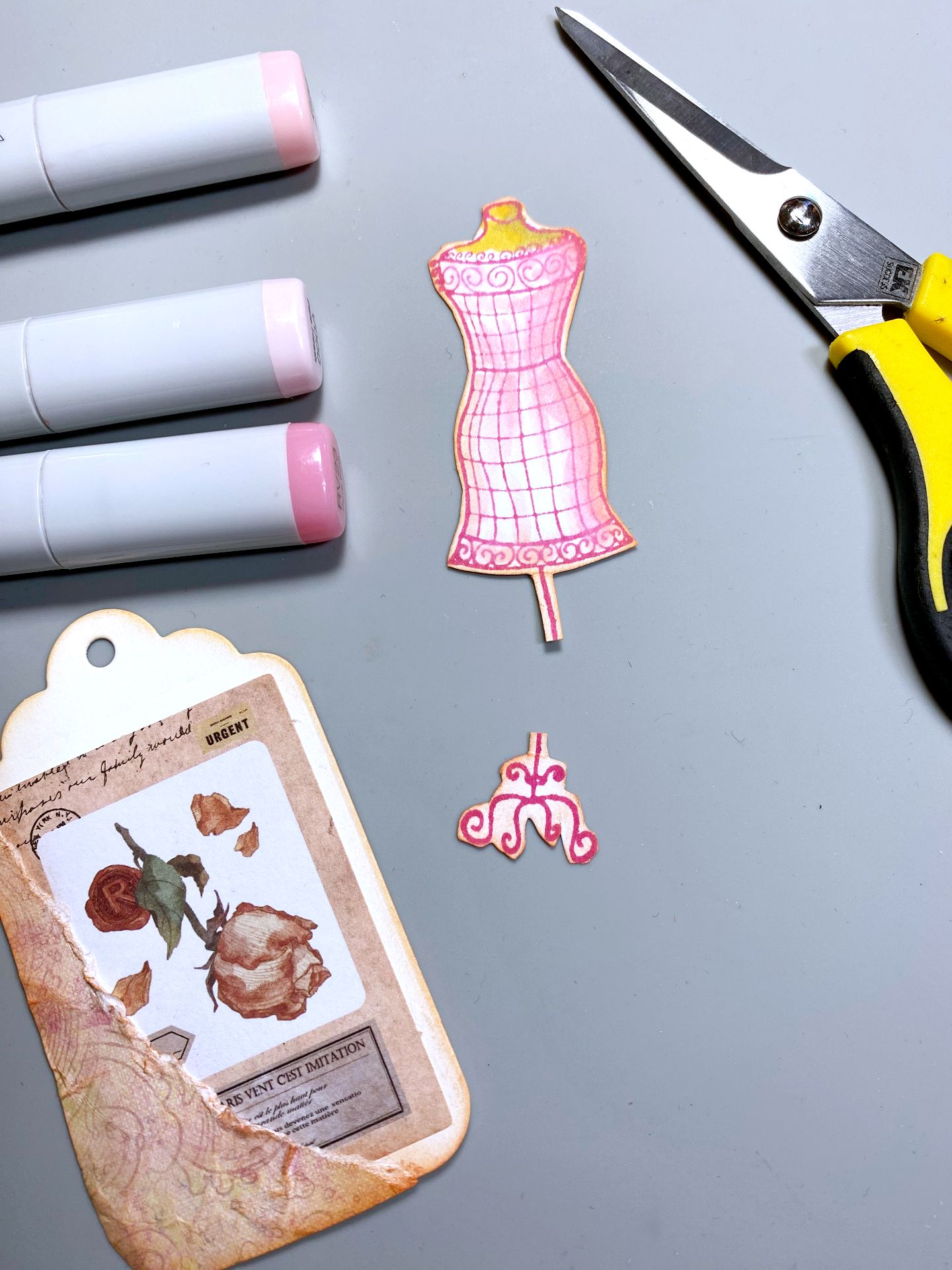 I stamped our Dress Form Wire Frame Rubber Stamp onto white card stock in pink ink and cut it so I could slide it under the pink paper.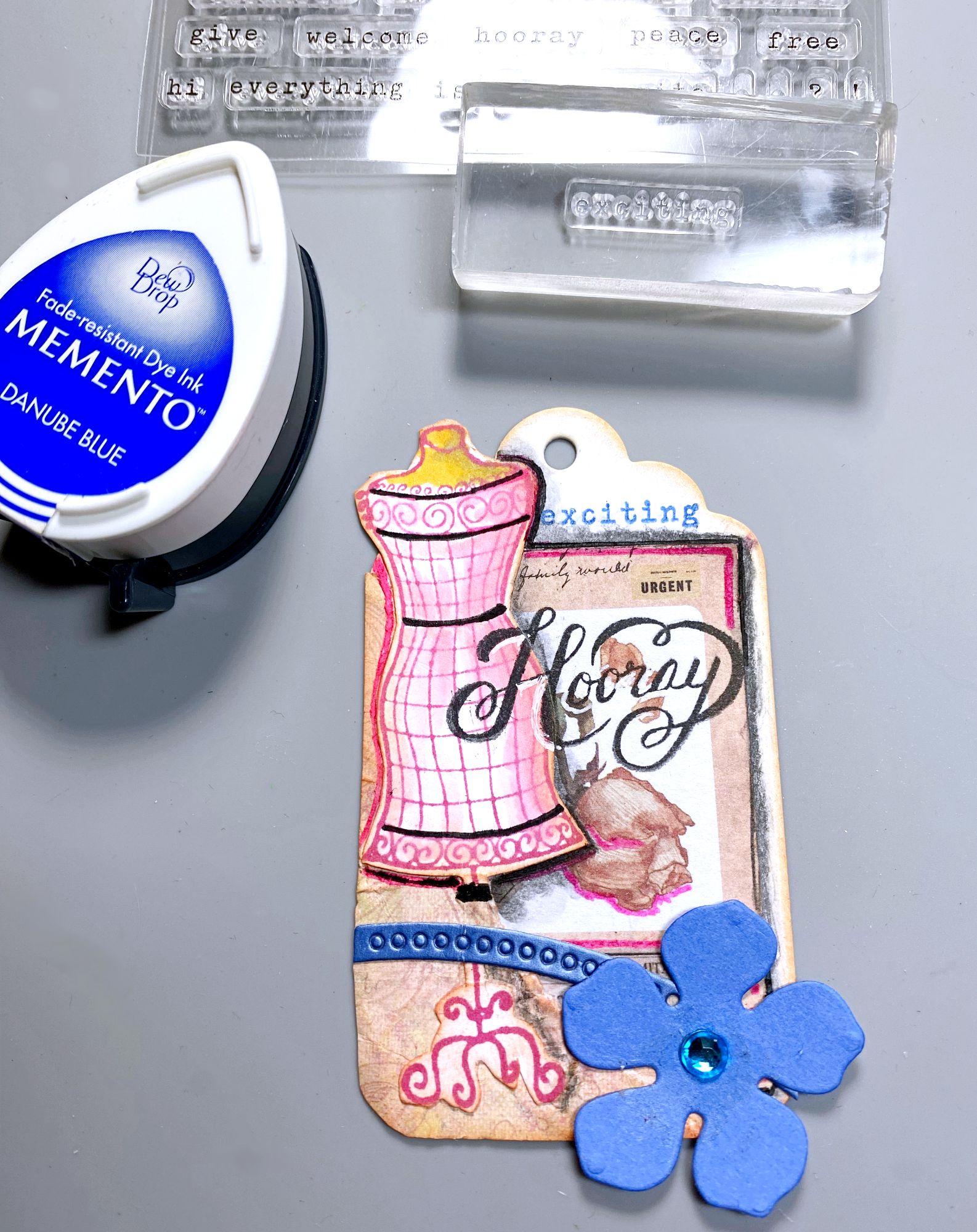 Around the raised areas where items were glued, a black watercolor pencil accents areas of the tag. A water brush fades the lines and provides an even greater vintage look.
For contrast, I added blue accents of a die cut flower and die cut swirl line. Additionally, the word, "exciting" is from the Recollections 146 pcs. text stamp set in blue ink, see below.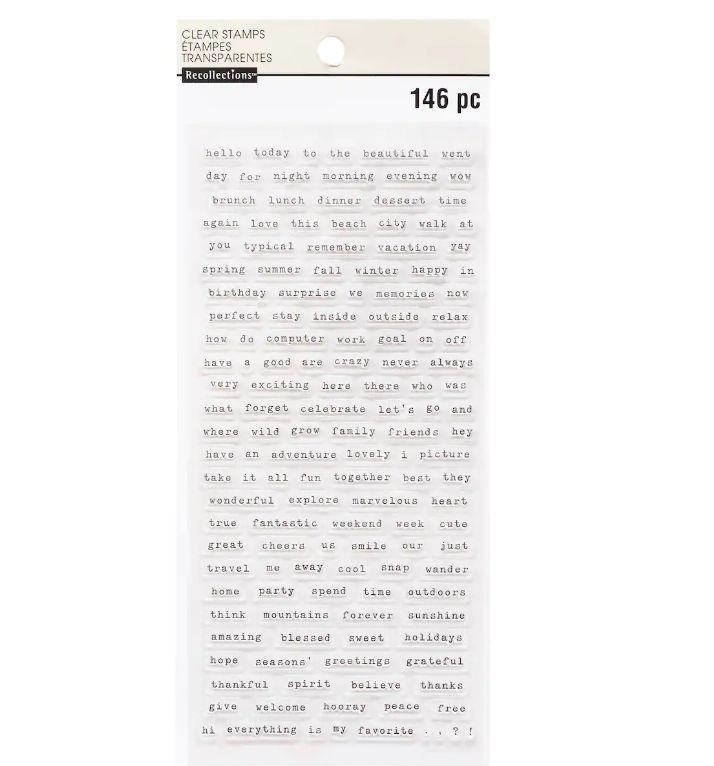 Above, is the Recollections clear stamp set of 146 word stamps. Great for journaling, stamping onto ribbon, or any small area of a project.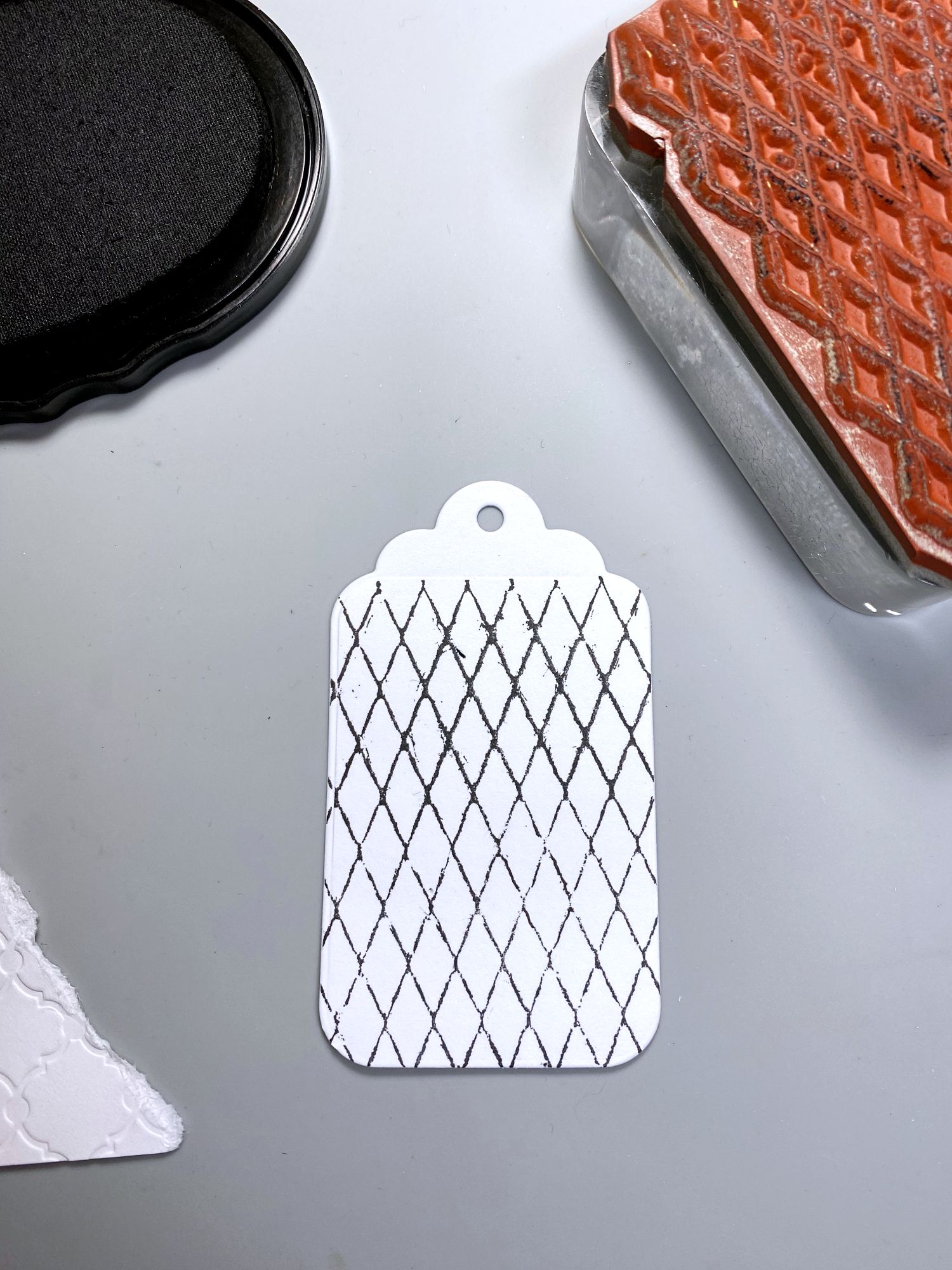 The above tag is stamped with our Diamond Wire Rubber Stamp.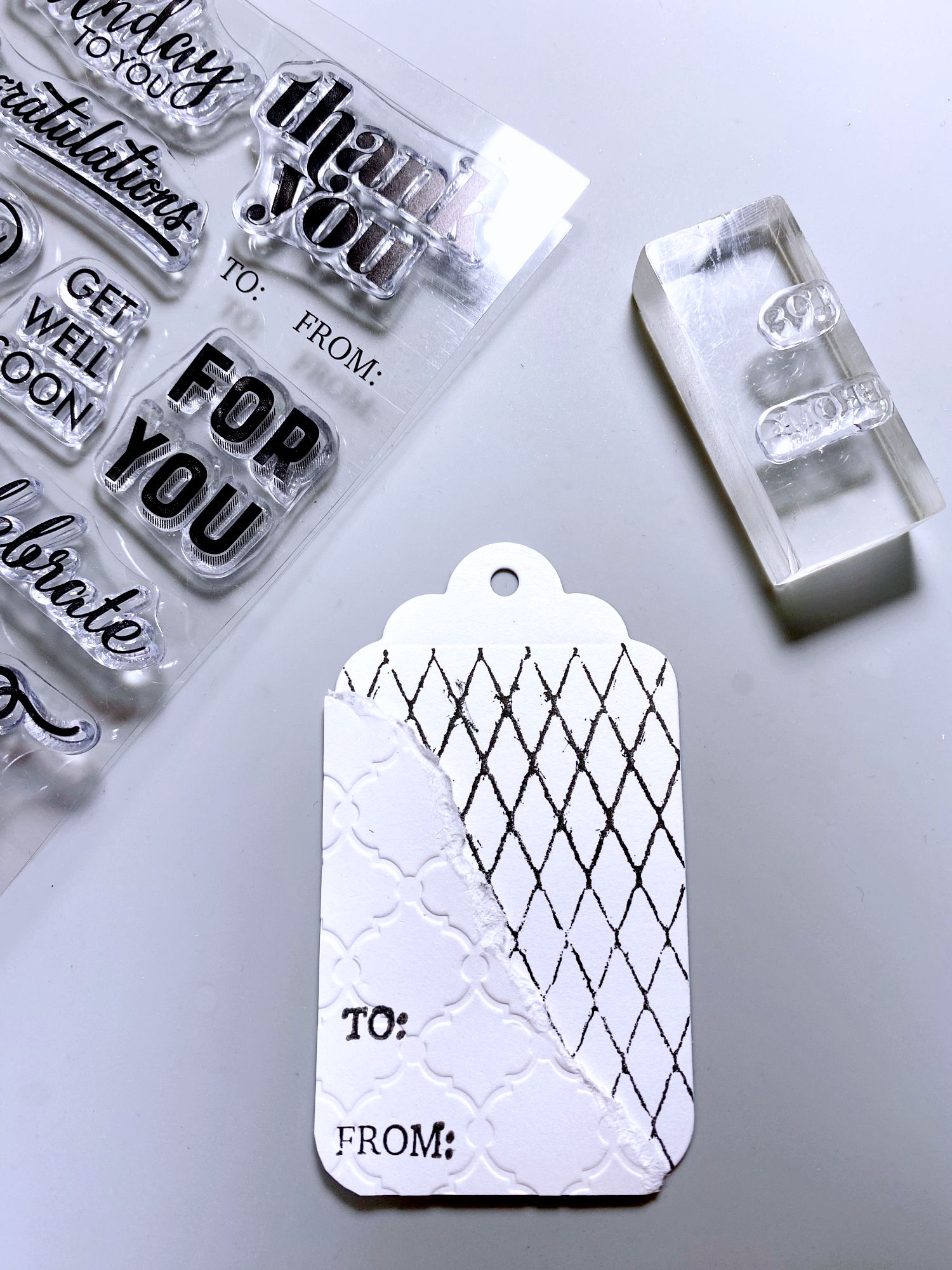 Using the "TO:" and "FROM:" stamps from the Recollections stamp/die set to stamp onto white card stock that was embossed.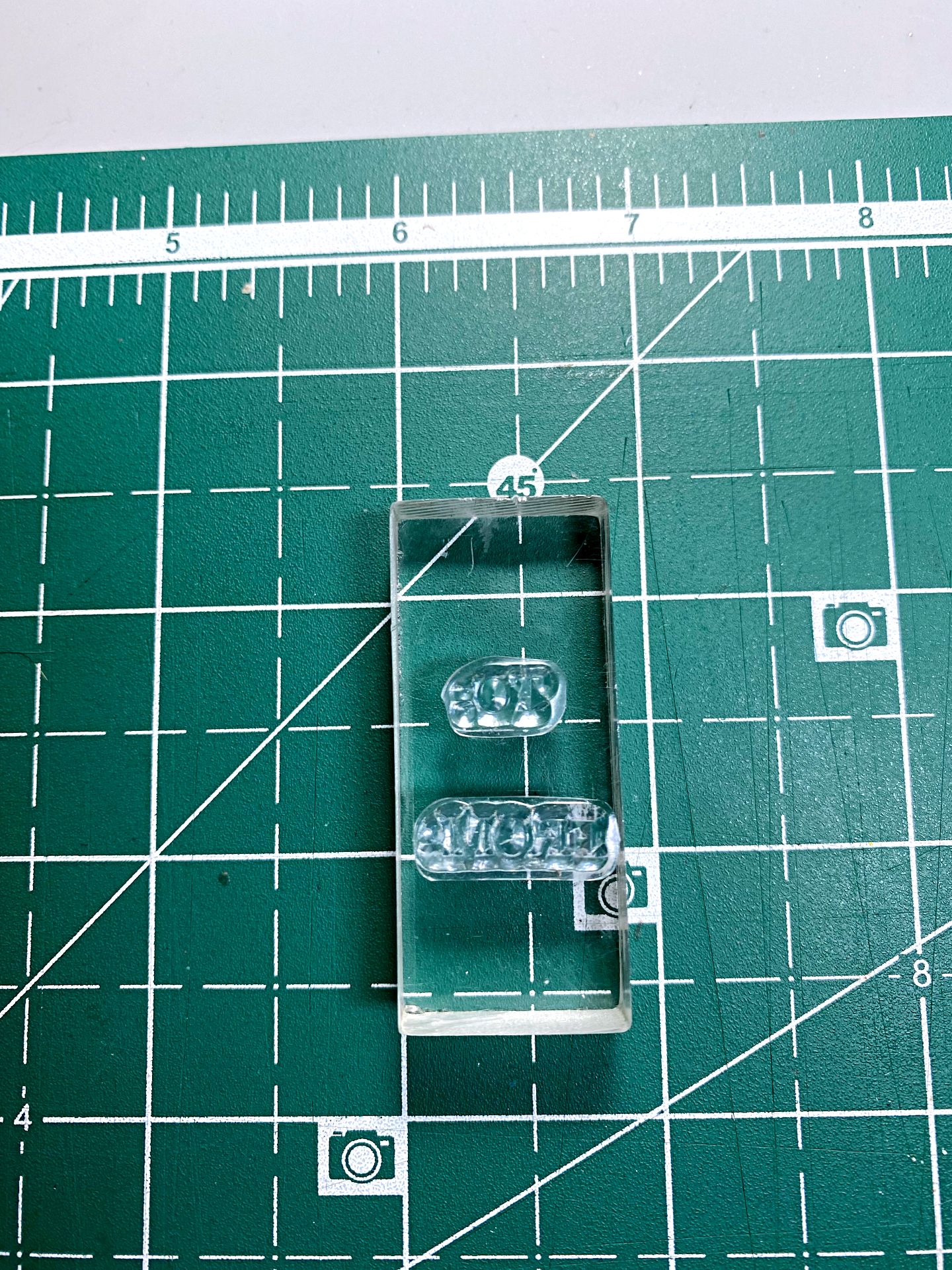 STAMPING HINT: to line up your stamps, place the acrylic block over a cutting mat to get them aligned and straightened easily. Notice in the photo how the word, "TO:" is positioned on the horizontal line of the mat.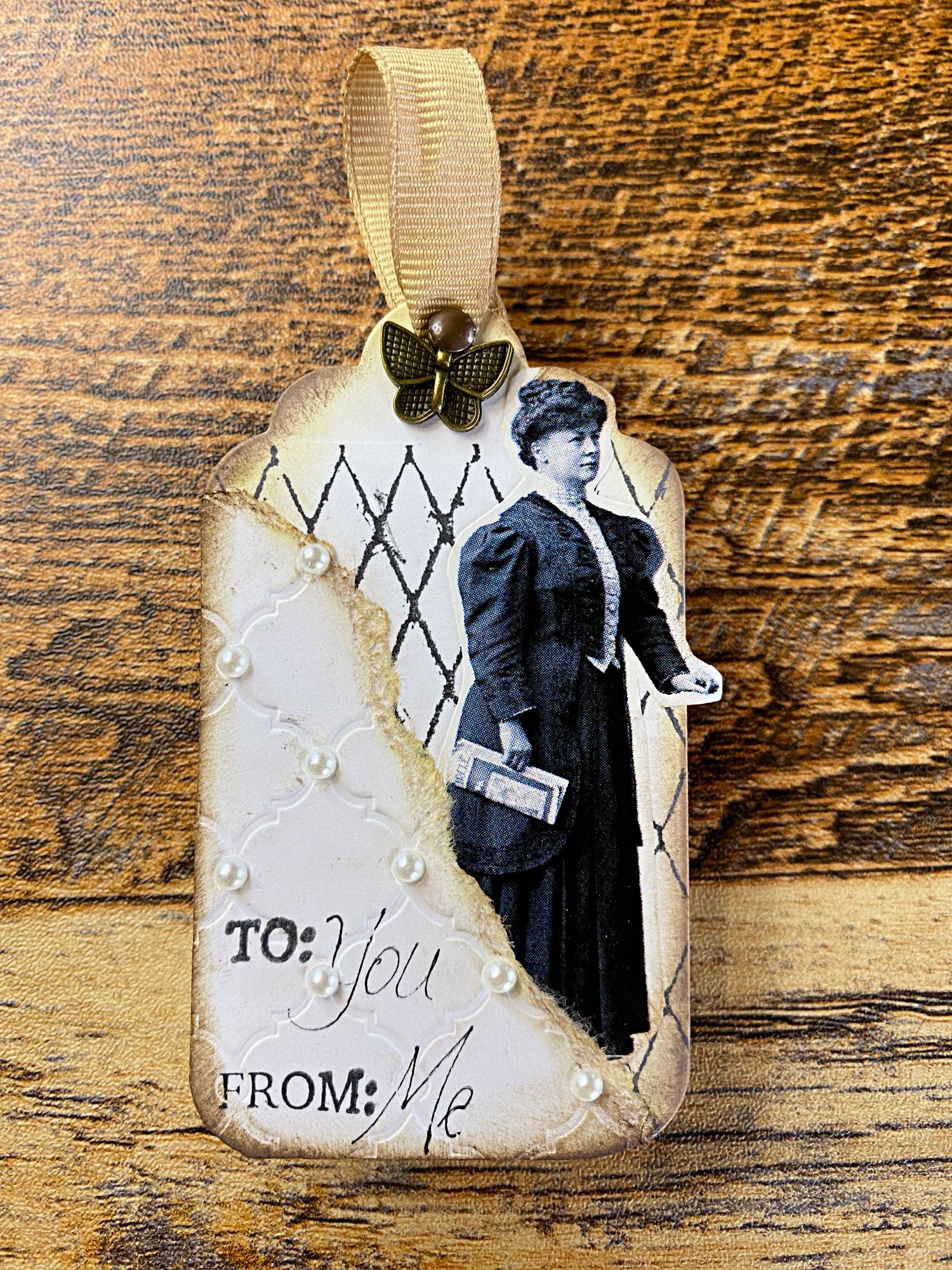 A vintage sticker of a lady in grayscale was added. A dark brown ink was burnished onto the edges.
These 3 tags were fun to make. I'll use them onto gifts or to be added to a junk journal someday. What is great about paper crafting is that you can create components to use later in other projects. A short time spent making one item no matter how small it is will brighten your day, guaranteed!