Posted by Susan J. Deep Red Stamps on Jul 20th 2021
Creating a tall card is easy. And we have so many retro cartoon stamp designs that are perfect to create birthday, anniversary, retirement or any celebration cards. Better than an A2 card size, a tall card's sizing allows for a layout of embellishments, sentiments and stamped designs which look extraordinary!
For this project, finished card dimensions are 3.75 inches wide x 8.5 inches tall.
Tip: A tall card fits perfectly in a #10 business envelope (4.125" x 9.5") which is the most common sized envelope that you can purchase in any office section of a store.
I've included a free printable template and (optional free .svg file) of clouds since we are using our "Sign from Above" Rubber Stamp.
Tall Card dimensions (finished size): 3.75" x 8.5"
Cuts for your card:
out of 8.5" x 11" sheet of paper:
......cut at 7.5 inch (long side) and fold in half and you're done!
out of 12" x 12" sheet of paper
.....cut at 8.5" for the height and then cut at 7.5" and fold in half.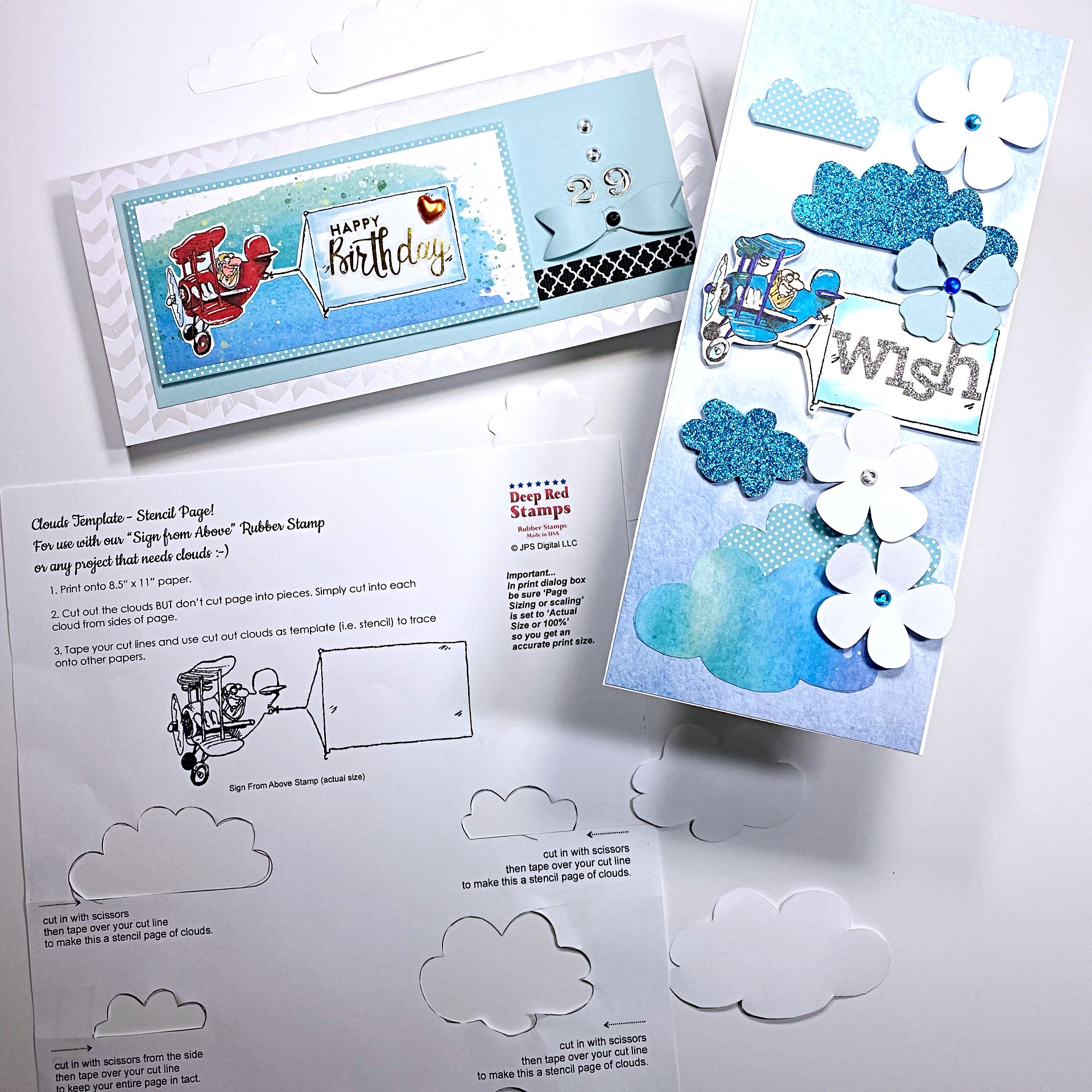 Here is the free printable template of various clouds for use with your home printer. You can cut out the clouds and use them as is or turn your printout into a re-useable stencil.
Free Clouds template pdf: https://www.jpsdigital.com/deepredstamps/downloads...
Free SVG file download......
If you are fortunate to use a Cricut Machine (or other plotter/cutter), here is a free svg file of the 3 clouds shapes:
https://www.jpsdigital.com/deepredstamps/downloads...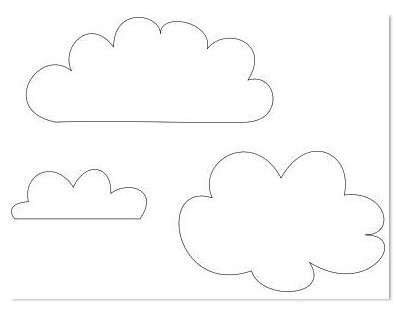 For the home printer, hand cut group......
To re-use your template and trace cloud shapes onto any surface, cut into the paper at each cloud without cutting the page into pieces. (If you do cut into page, you can always tape the sections back together).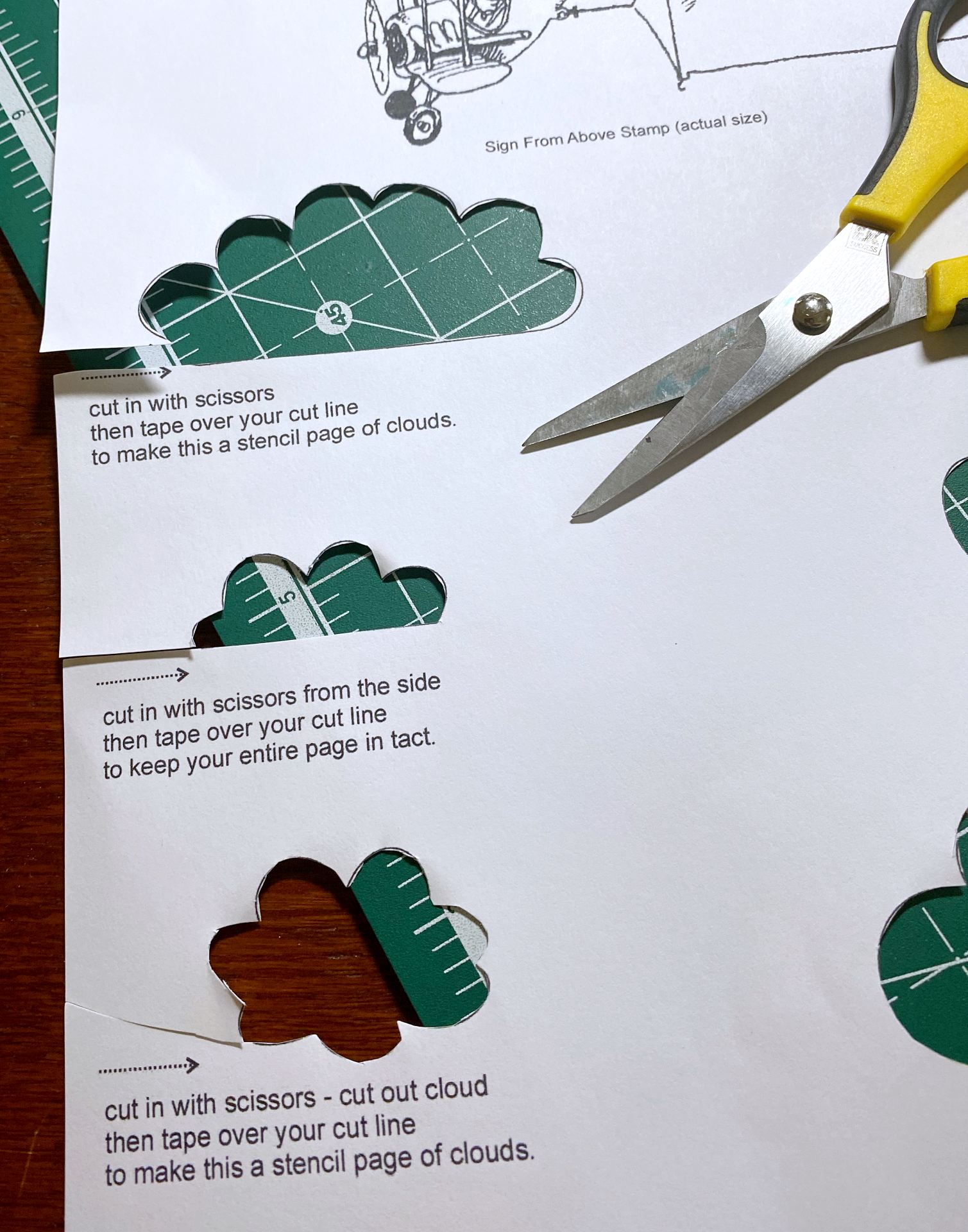 Add scotch tape over your cut lines.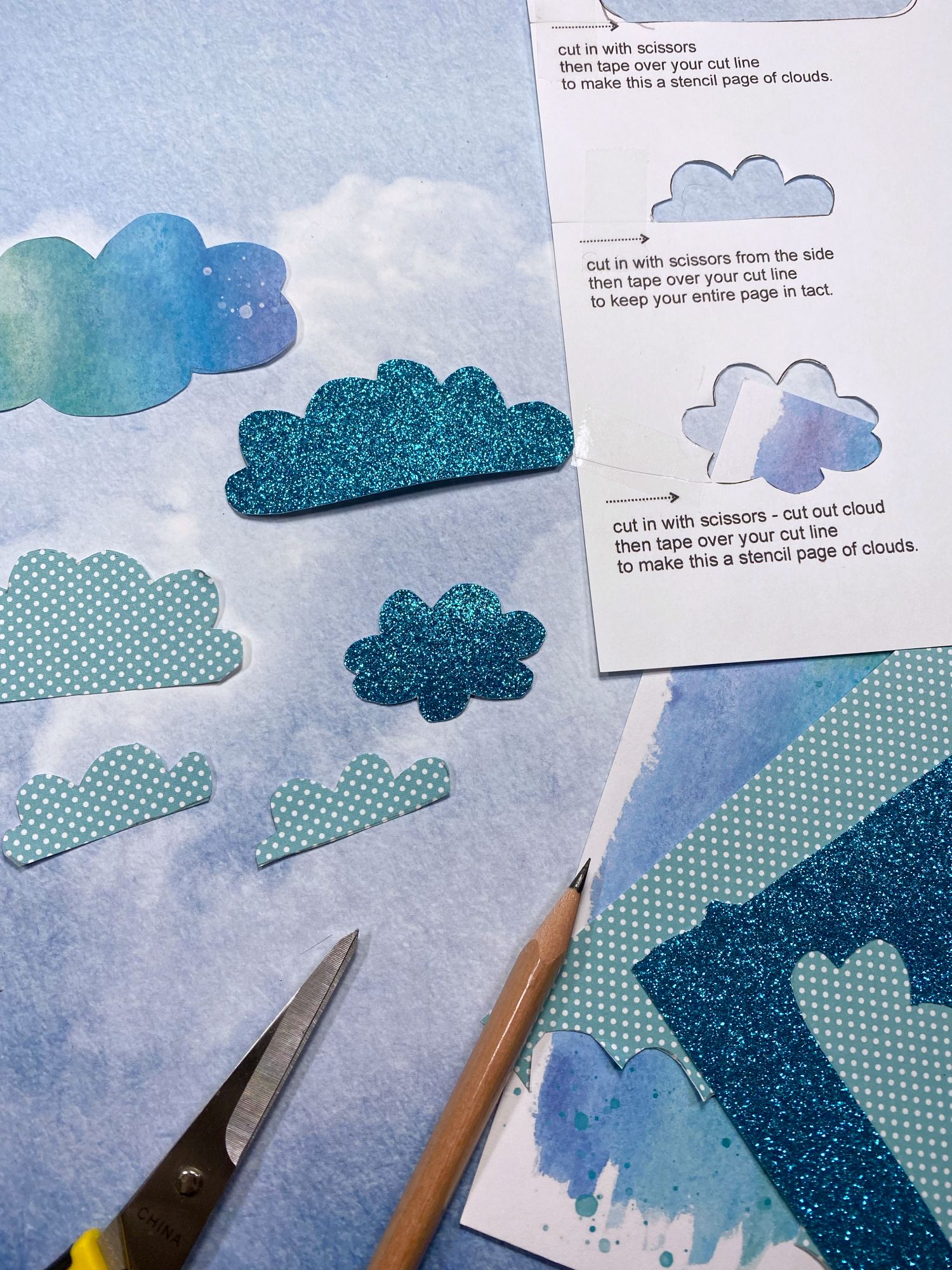 With the clouds stencil page you just created, you can trace the clouds onto any paper, glitter, watercolor, whatever you wish!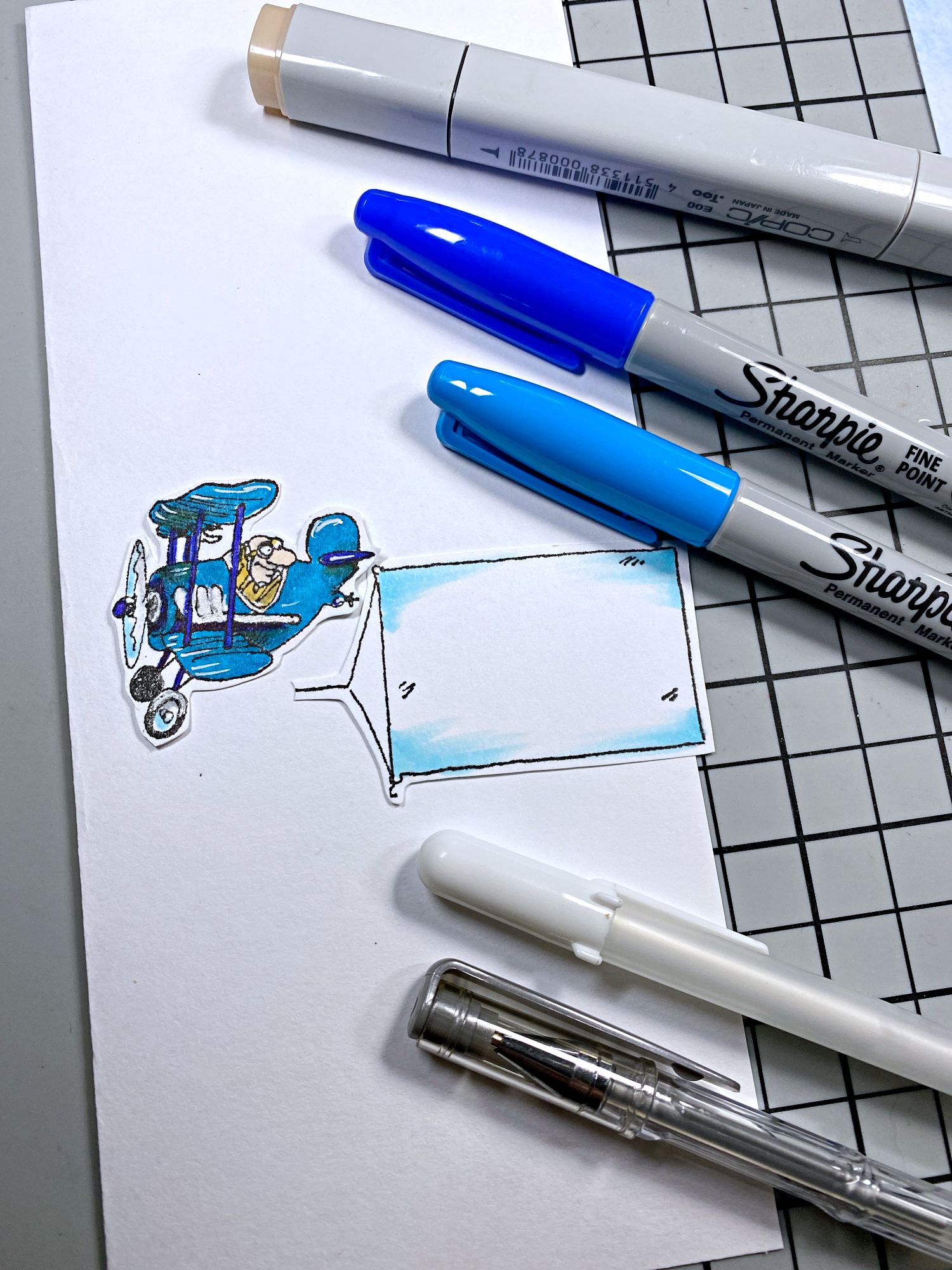 To make the stamped image fit on a vertical card orientation, I cut into the design and repositioned the sign part with the airplane. I used sharpie and copic markers along with silver and white gel pens.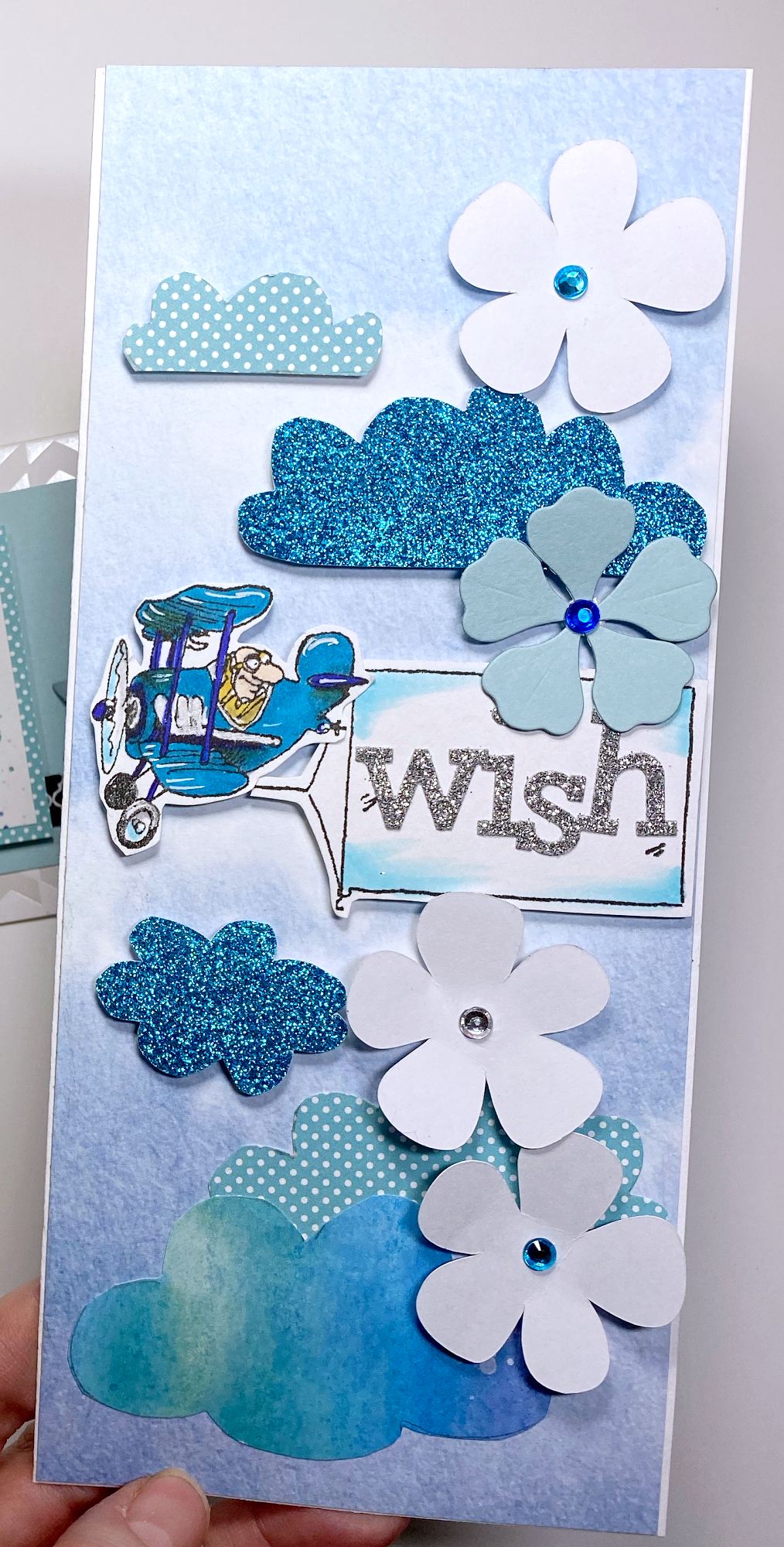 For a horizontal orientation tall card (would that make it a wide card, LOL), no trimming of the stamped image is needed. Our Sign from Above Stamp measures about 4 inches wide.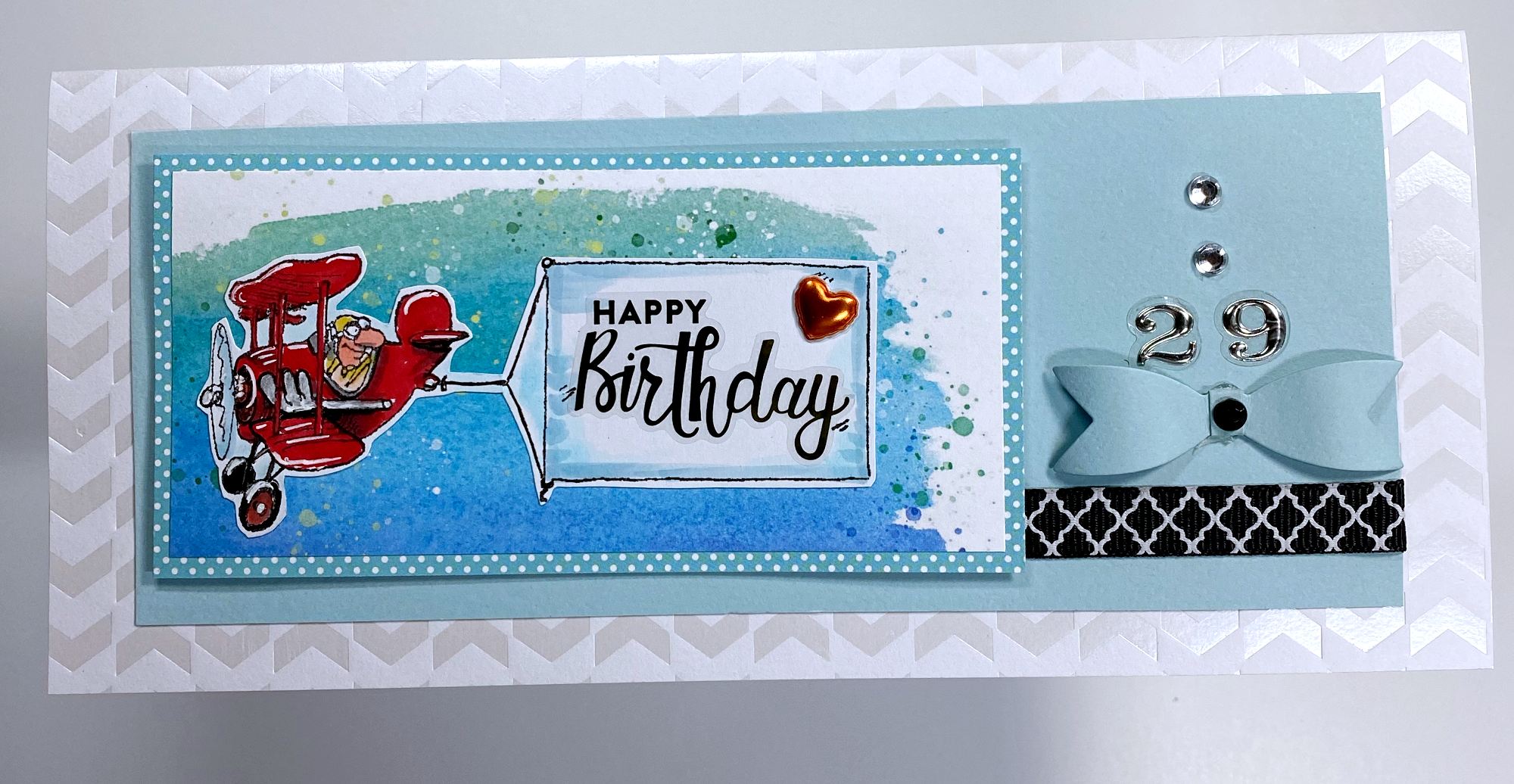 I've always loved this stamp design. With its retro cartoon whimsy, it says 'fun'. You can add any sentiment you wish in the sign part for a card to give someone. If your message doesn't fit, simply trim the back line off the sign and make it as wide as your words need to be!