Posted by Susan J. Deep Red Stamps on Jan 25th 2022
Kraft colored tags or cards have a french country look to them, especially when you add jute twine. In this post, we'll create a white embossed tag that has a chic look in style with the current trends.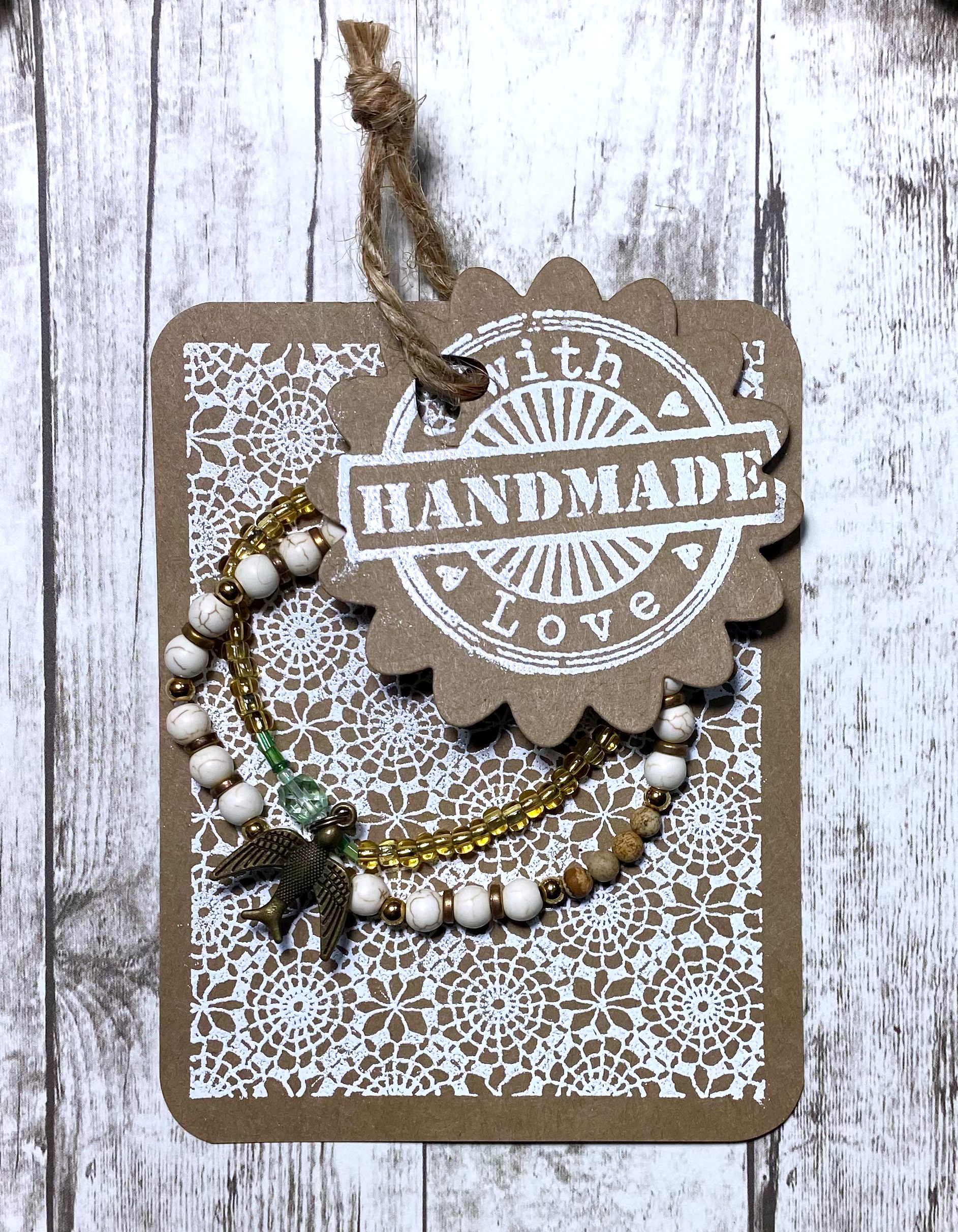 Our Crochet Background Rubber Stamp combined with our Handmade with Love Rubber Stamp makes for a great combo when creating a tag for a hand made gift. Whether its jewelry, like pictured above, or an heirloom shawl or blanket, these two stamps embossed in white on kraft colored card stock make a unique statement.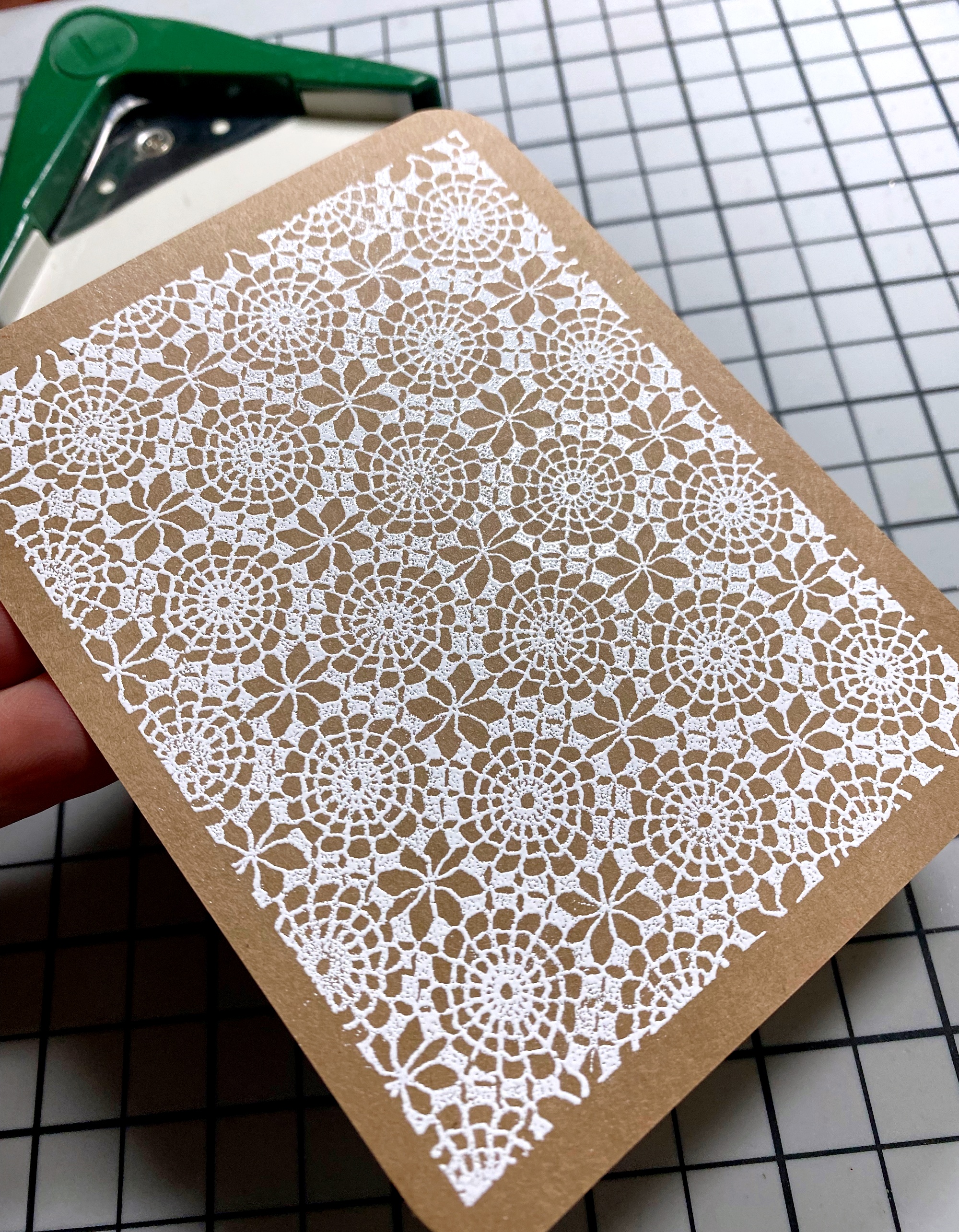 Simply, emboss our Crochet Background Rubber Stamp with white powder onto a brown colored card stock. The stamp measures about 3 inches x 4 inches. I rounded the corners of the tag.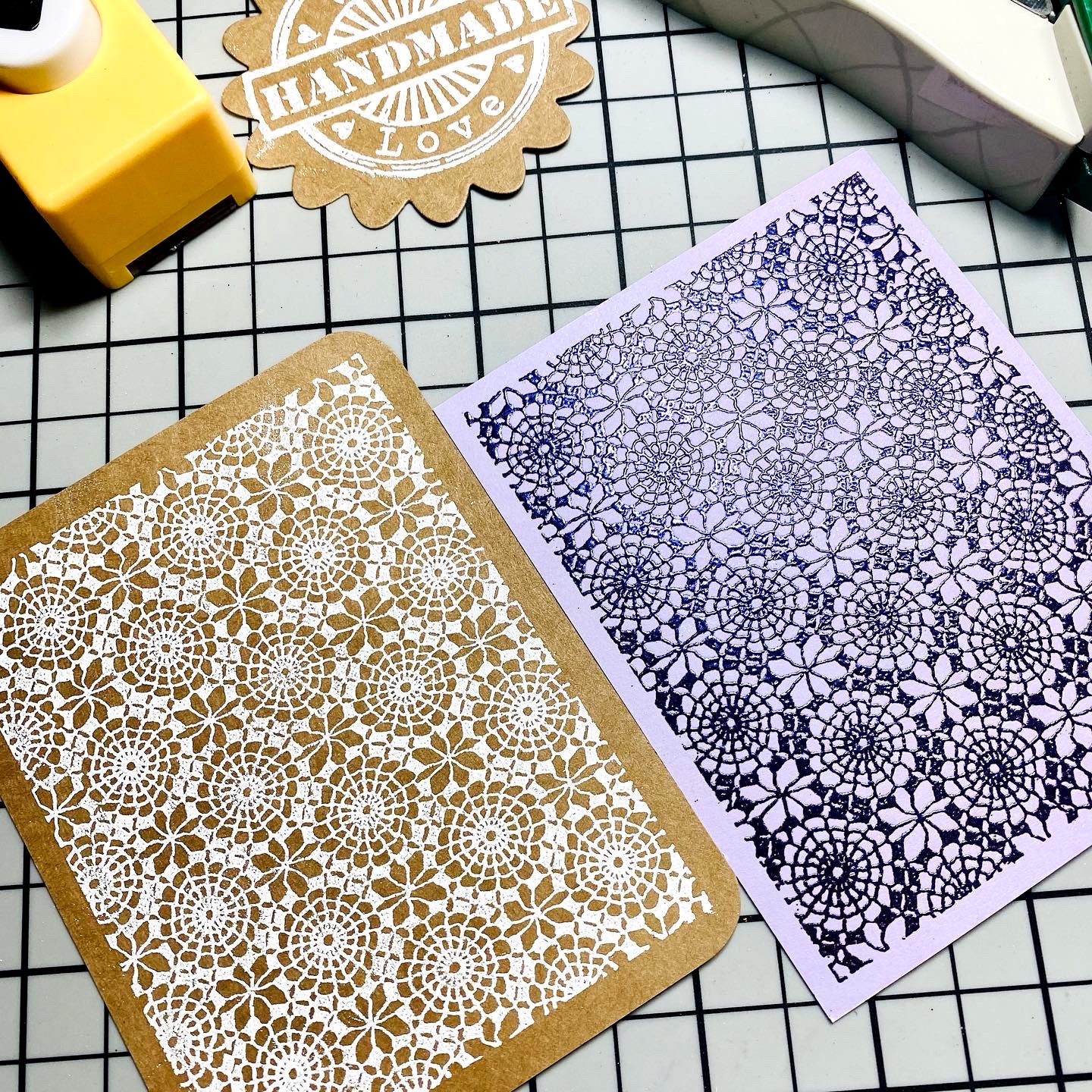 In the photo above, our Handmade with Love Rubber Stamp is embossed in white powder onto the same color card stock and then die cut into a round shape.
Another variation, I embossed in purple embossing powder onto a light purple card stock. This also makes an interesting combo. You can see the fun texture that embossing creates.
Add a hole punch to both and slide a ribbon into the tags.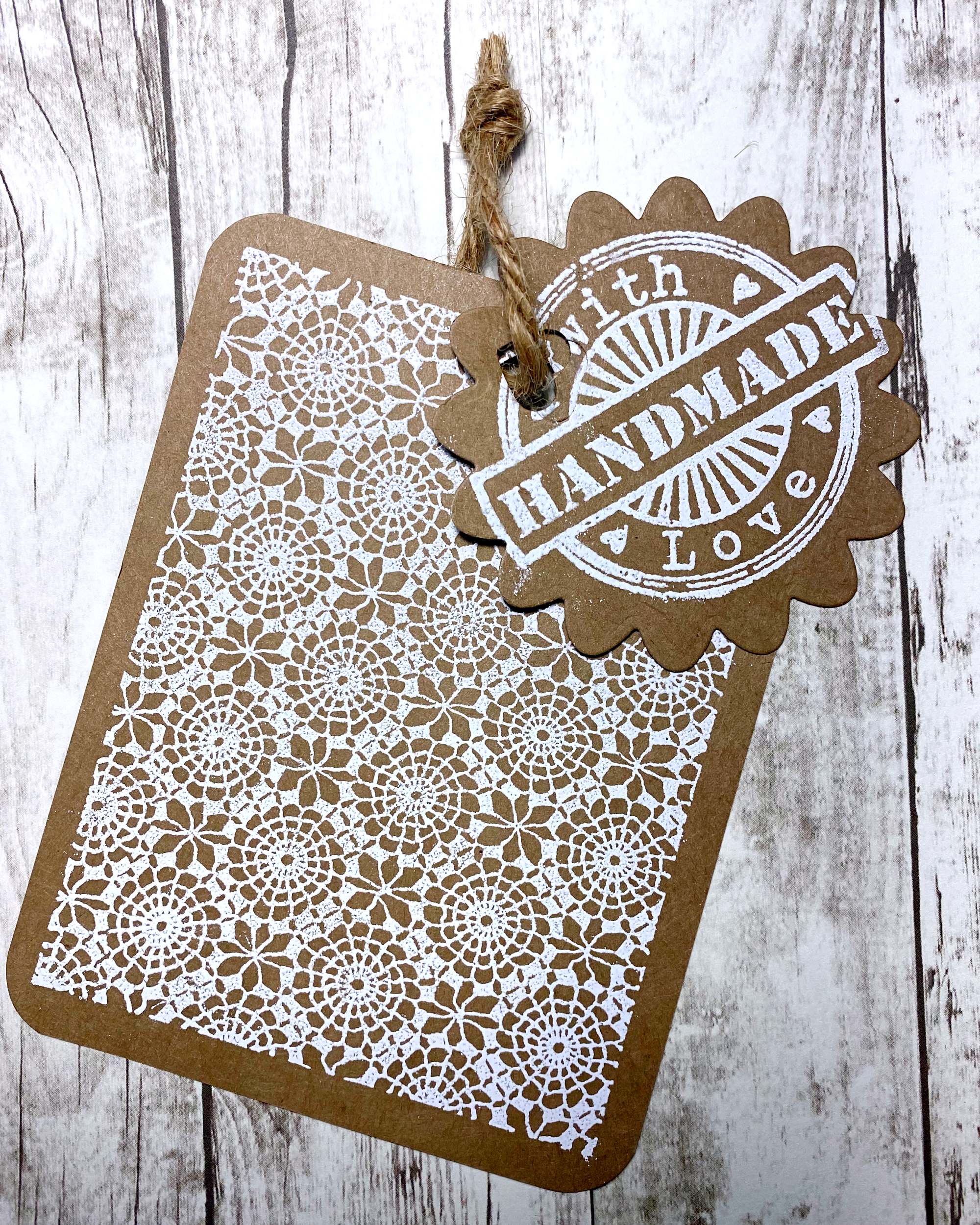 For those of us that love to knit or crochet, you will appreciate that our crochet stamp is based upon a vintage doily pattern. I hope you will have fun creating a tag or card featuring this unique design.