Posted by Susan for Deep Red Stamps on Jul 13th 2023
Decorating things we use every day by rubber stamping will bring you joy in unexpected places. Like, for example, embellishing a homemade pen/marker holder, password book or other office decor. The process is fun and you can express yourself artistically. So, be bold, be free and let's create a fancy, framed, bulletin pin board to match your space using your favorite rubber stamps. It's like a cork board, but much prettier.
Here I will show how to make an "idea" board to help you focus on projects and never wonder what to craft next. Use an old frame that you never found anything to put in. Or.... purchase a new one that you will love to look at every day.
Materials needed:
Photo frame (I used an 8x10 for this example)
Foam board (sold at Walmart, craft supply stores, and I think Dollar Tree).
Craft Foam (1/8 inch thick) Make sure it is smooth and not textured.
Rubber Stamps
Permanent Stamping Ink (like StazOn or Ranger)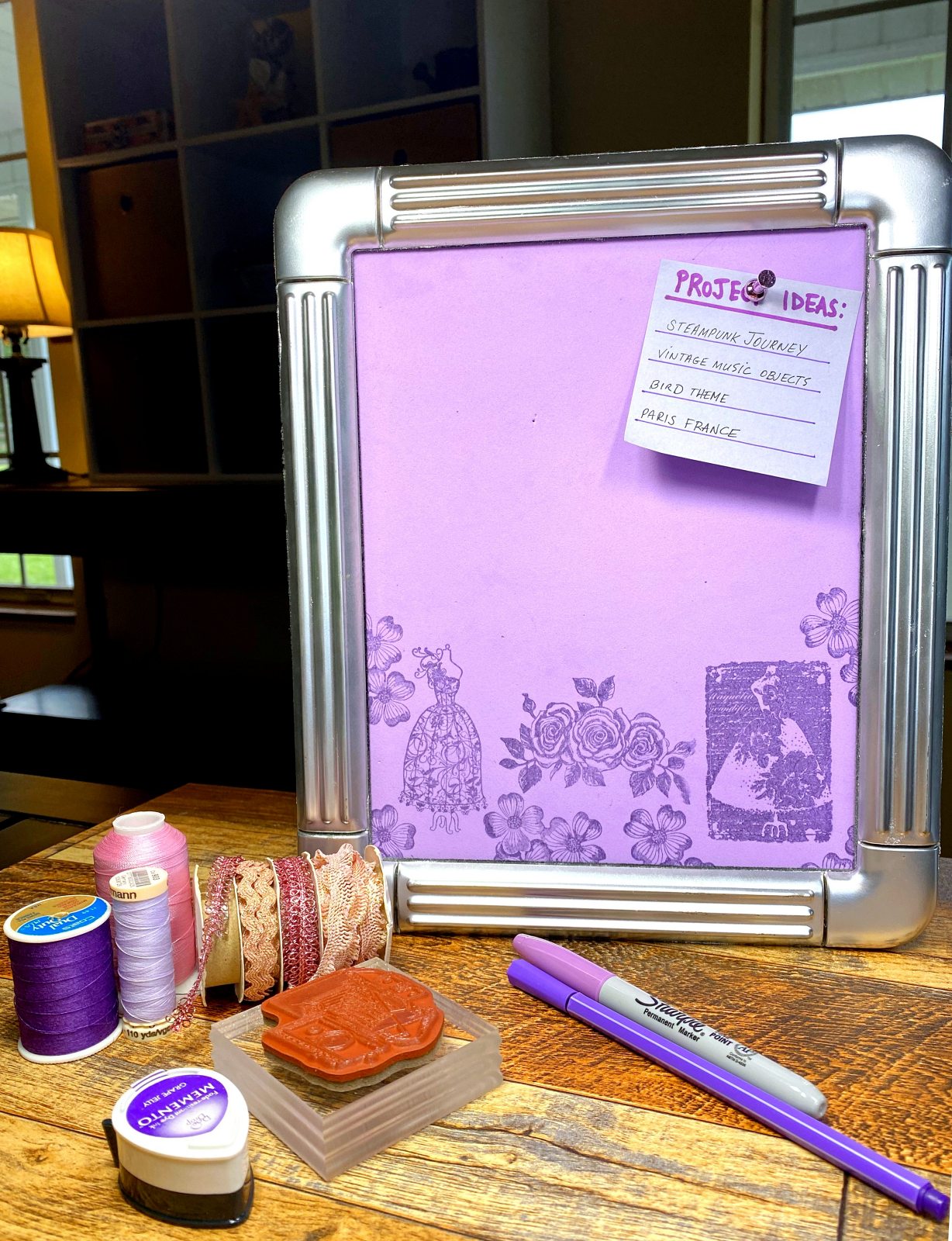 I chose a lilac color foam to stamp on using StazOn purple ink. The theme I decided on was Fashion/Floral using these stamps:
Magnolia Dress Form Rubber Stamp
Dress Form Floral Corsage Rubber Stamp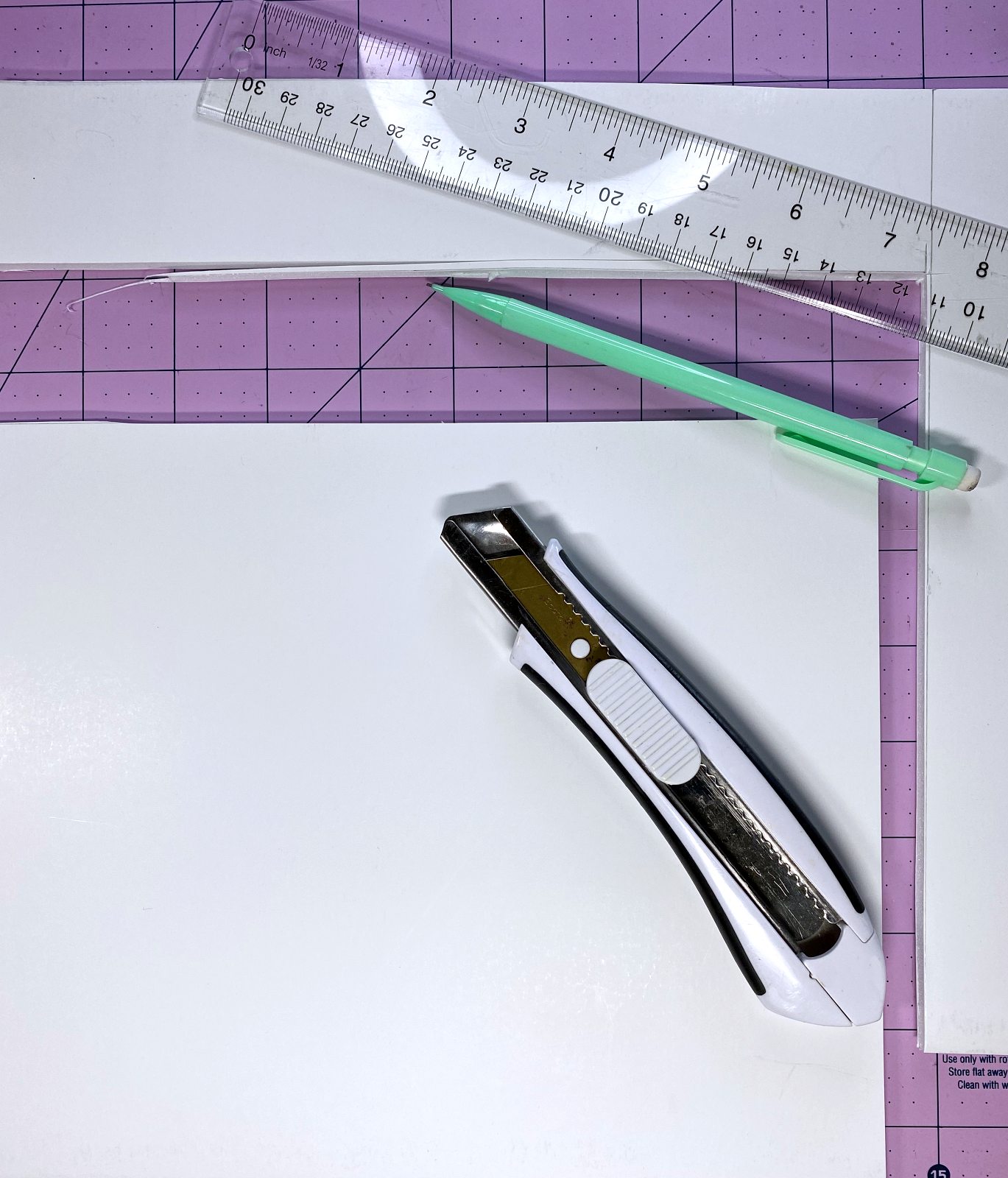 Measure the back of your photo frame, or use the backing insert as a guide to draw lines on your board using a pencil. Use a wallpaper utility knife to cut through the board on a cutting mat with a ruler or straight edge as guide.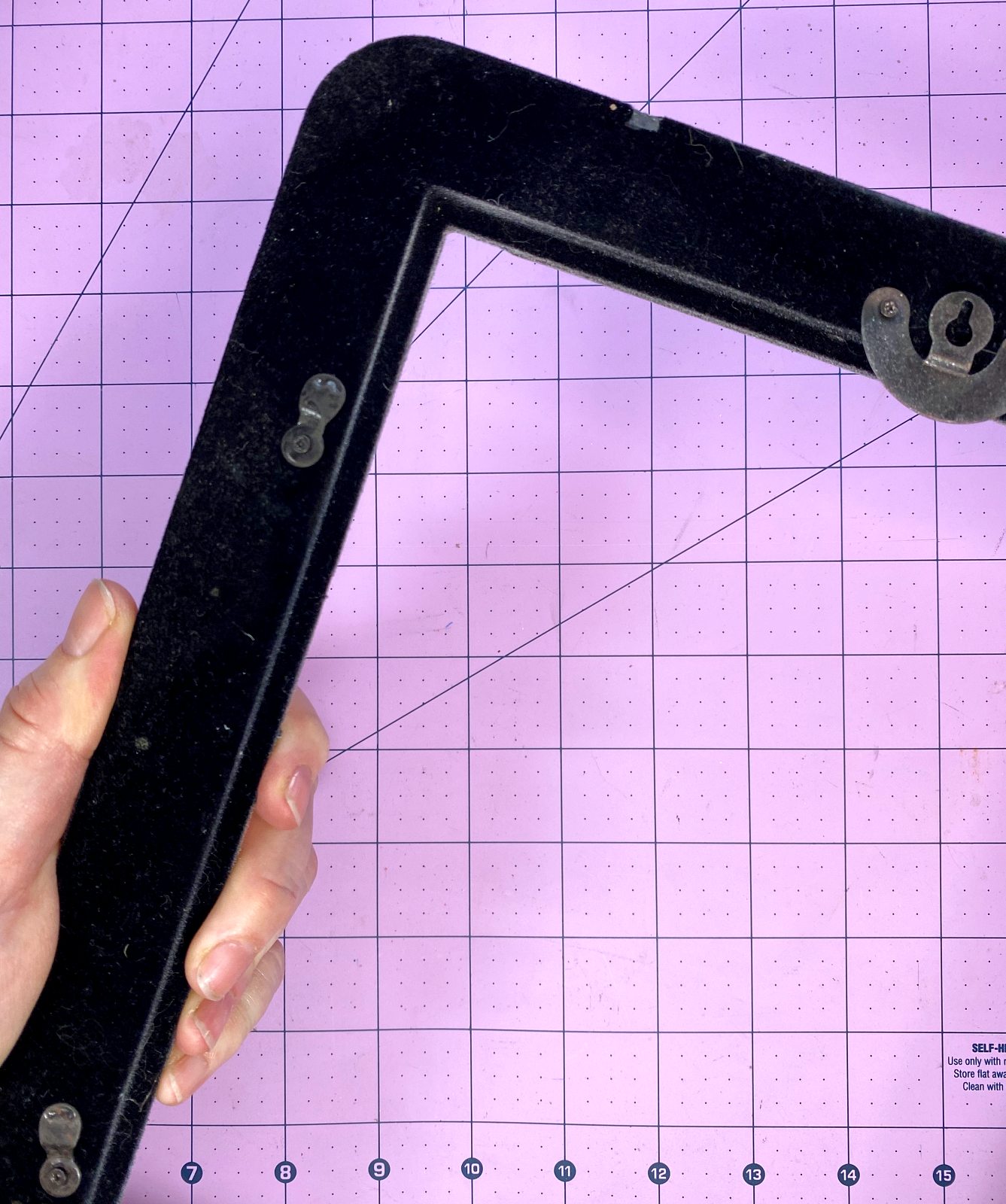 I used an 8x10 frame for this project, but you can go even bigger, like an 11x14. A good place to buy discount frames is like a Ross or Home Goods store.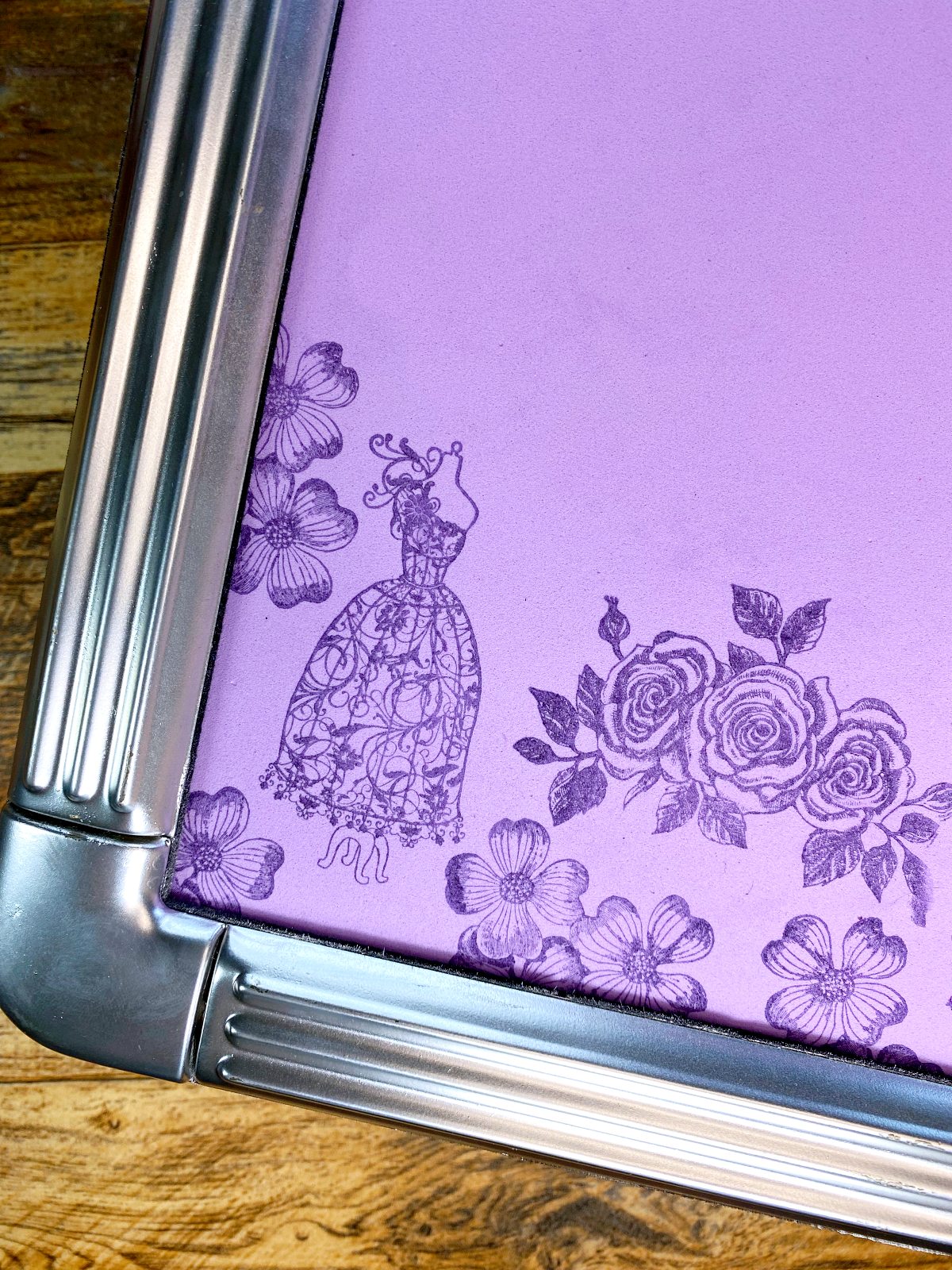 Our Dogwood Flowers Rubber Stamp is a great stamp to repeat. It features a three flower pattern and when you turn it each time you stamp, you get a new view thus creating a great border or random pattern.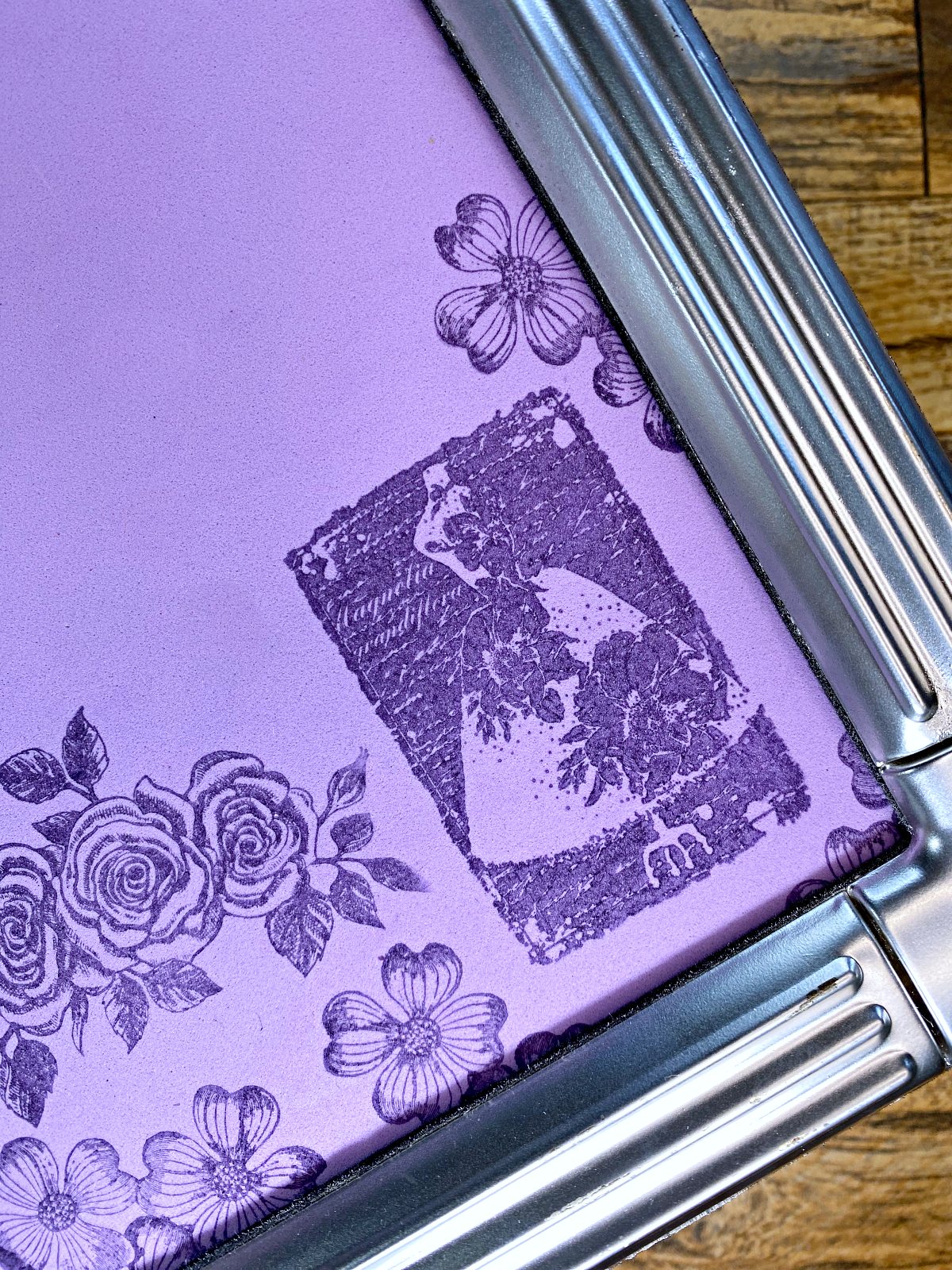 I used purple StazOn ink because of the purple foam board, but black would have been just as nice.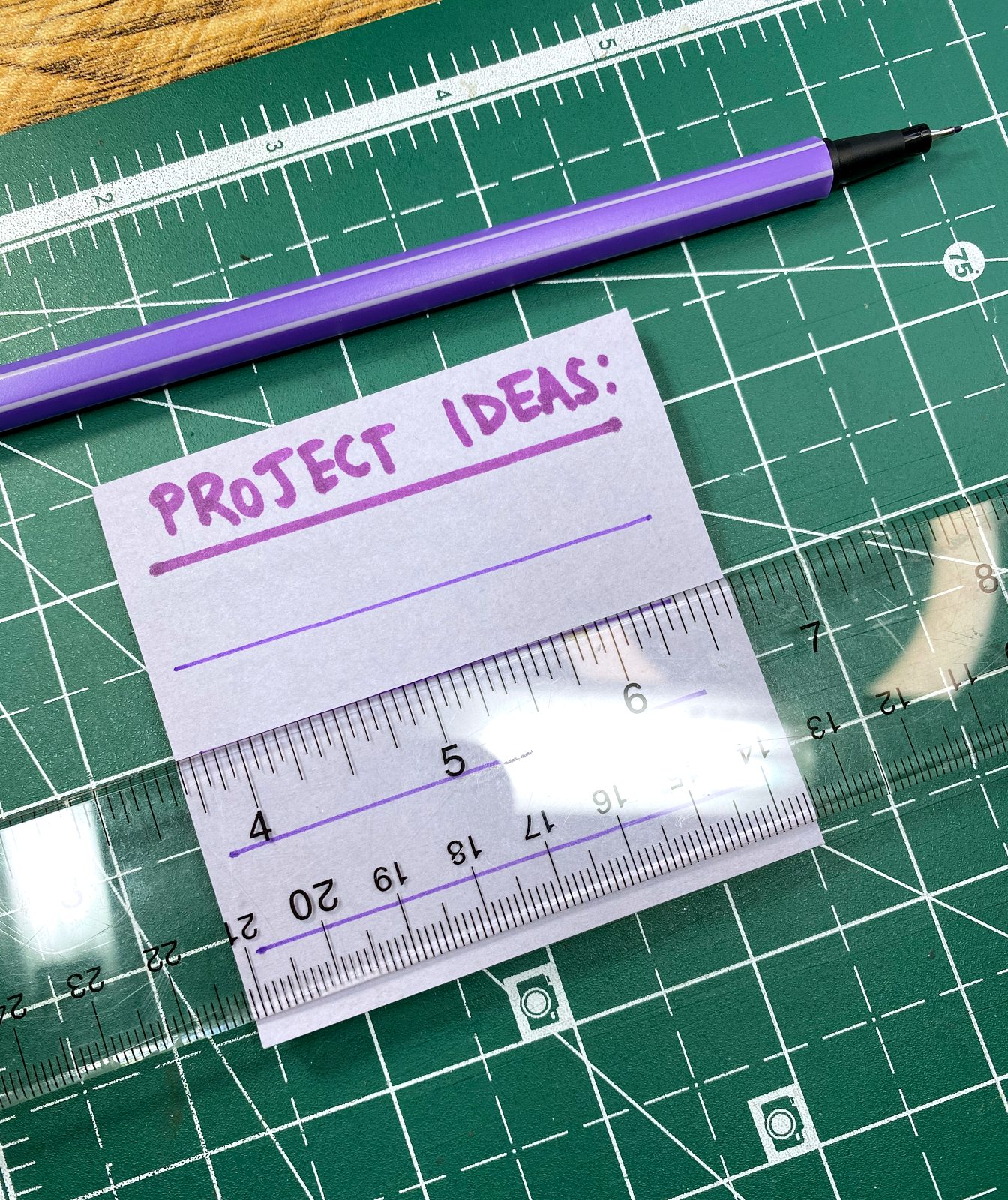 Also, since I used a post it note to make my list, I didn't need to use a push pin, but I had some great metallic purple and silver tacks and used them as a secondary holder in case the sticky loses its' grip.
Tip: to draw straight lines on unmarked paper, use your cutting mat. It features lines that you can place your note pad on a corner grid. Be sure to line up your ruler on the grid as well.
It is rare to have a 10 min, decorating project that does not require any glue. Have fun and I hope to see how you create your idea frame board.
Share your project #deepredstamps on Instagram and/or Facebook. You could be selected to win store credit to use at DeepRedStamps.com