Posted by Susan J. Deep Red Stamps on Sep 16th 2021
Make a get well card for someone so you can bring a bit of extra special joy and happiness to their day. Here, we use our Denim Pocket Rubber Stamp to make a unique & original greeting card. Use letter beads to spell out part of the message and give your card a crafty 3-D effect.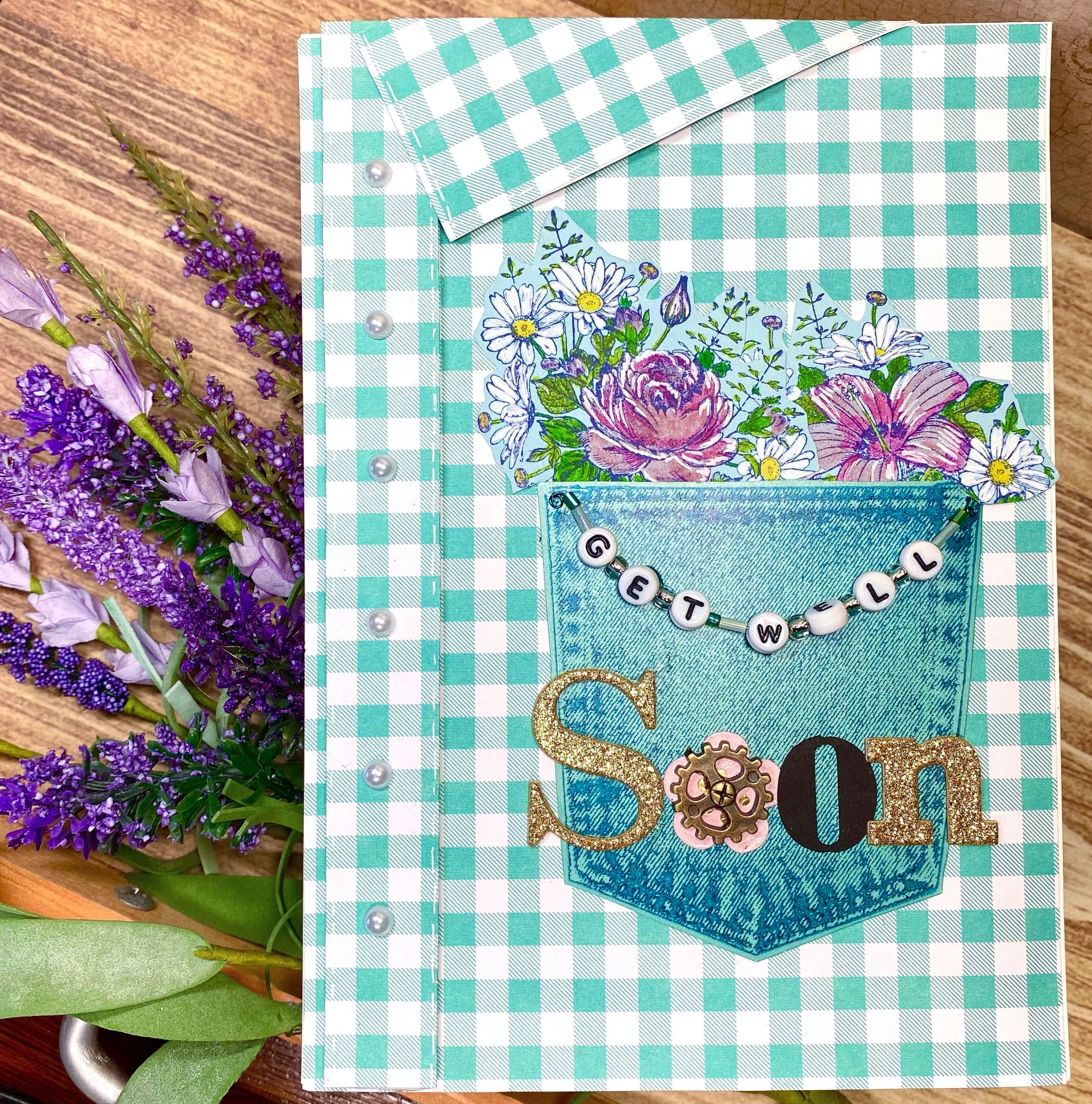 The card above is a 5x7 greeting card made to look like a shirt. Using a pretty gingham pattern paper, the denim pocket stamp, and some pearl jewels, a 'get well' card is made that is creative.
First, choose your shirt design from a patterned paper and cut it to 5 inch x 7 inch. You will need a 1 inch strip of 7 inches (for the button line) and another 2 inch wide piece that is at least 4 inches long for the collar.
The button line strip of paper will need to be folded along the 2 long edges to give it a real shirt look.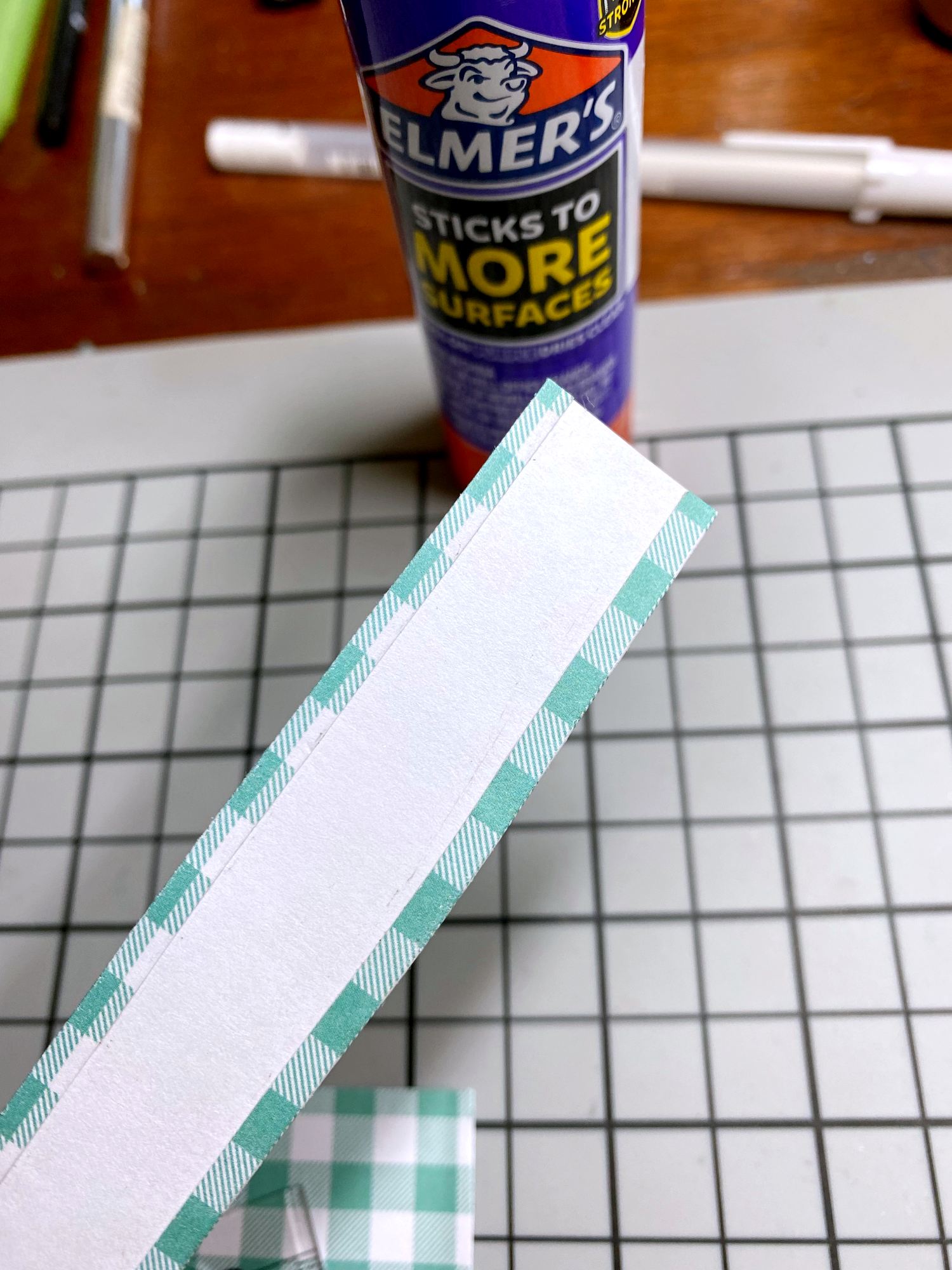 Use back of an xacto knife and ruller to score your lines.
Hint: use an acrylic block to crease your lines.
Glue your folds on the back. Add stitches free hand using a white gel pen (optional, but a nice touch). Glue real buttons or use flat-back pearls; any jewel flat-back will look nice.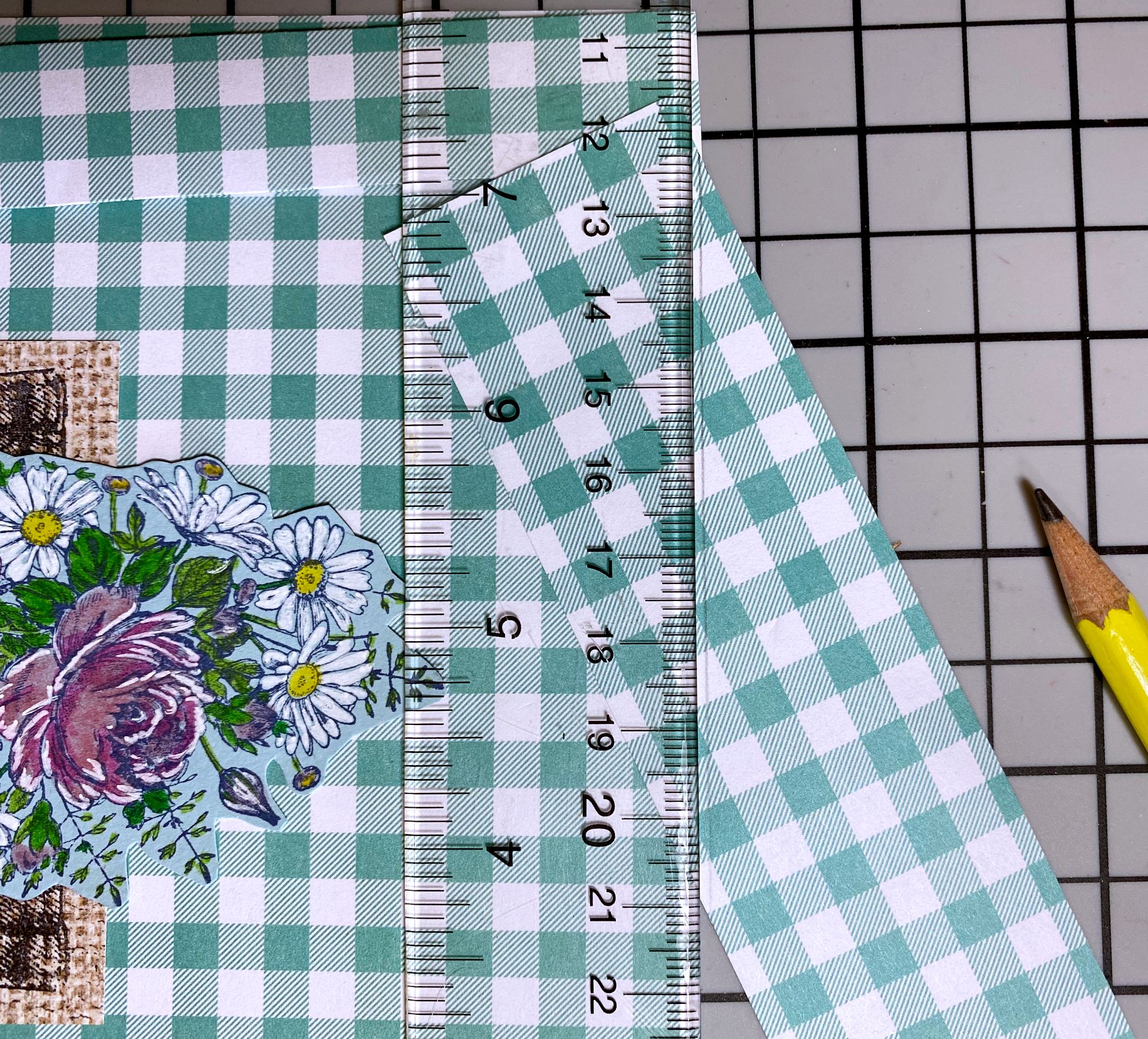 Take the wider strip of paper and decide where your collar will sit on the card. Draw a line using a ruler across the fold line. Hide the rest of the collar on the back and glue down.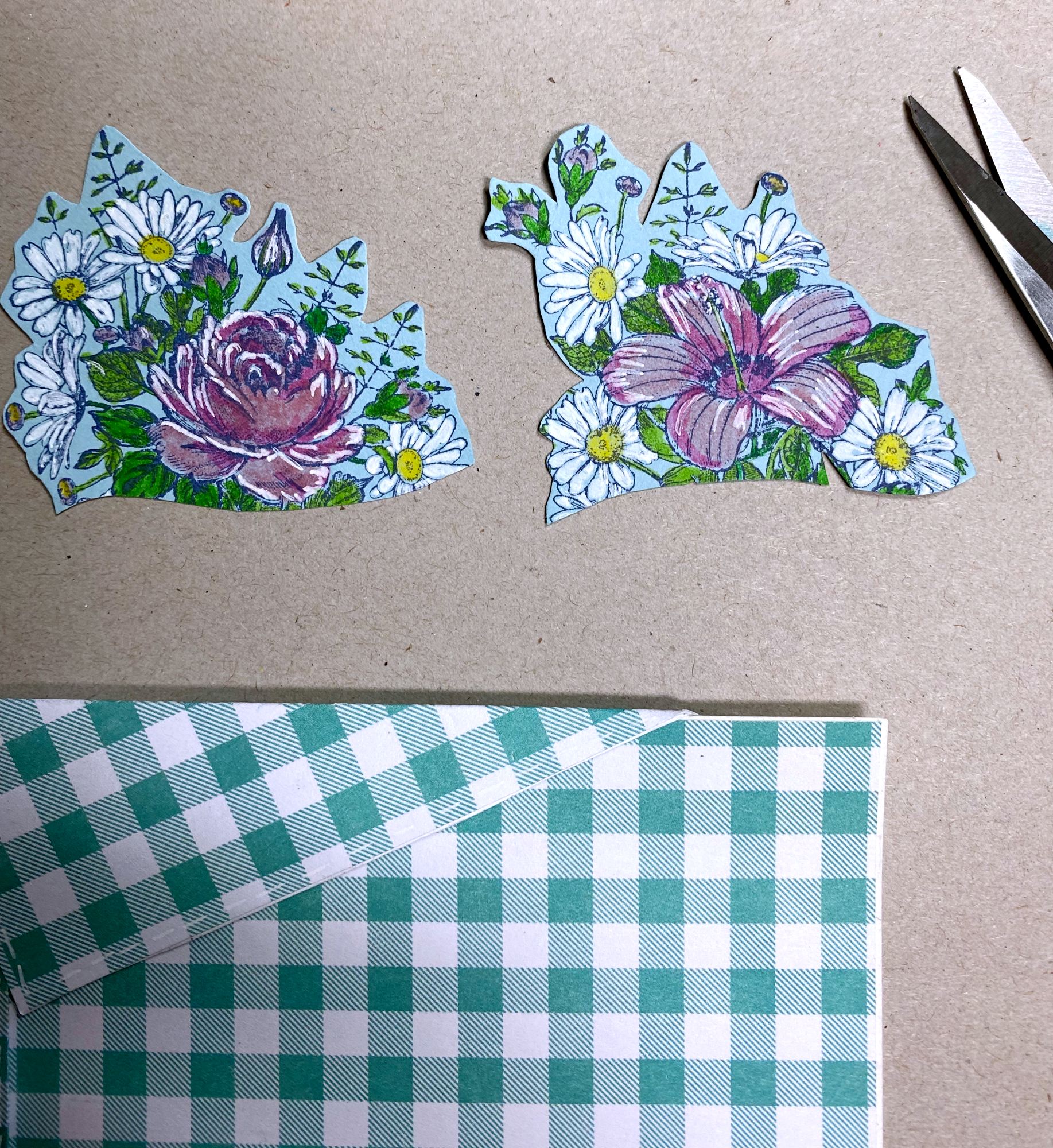 For the bouquet in the pocket, I used our Floral Centerpiece Rubber Stamp. Stamp onto a light color card stock so it blends into the background of the gingham. Color in the flowers as you like. Then split the stamped design of flowers by cutting it at about the middle. You want them to sit next to each other above the pocket. I only had to trim one flower out of the design to make them look good when placed on the card.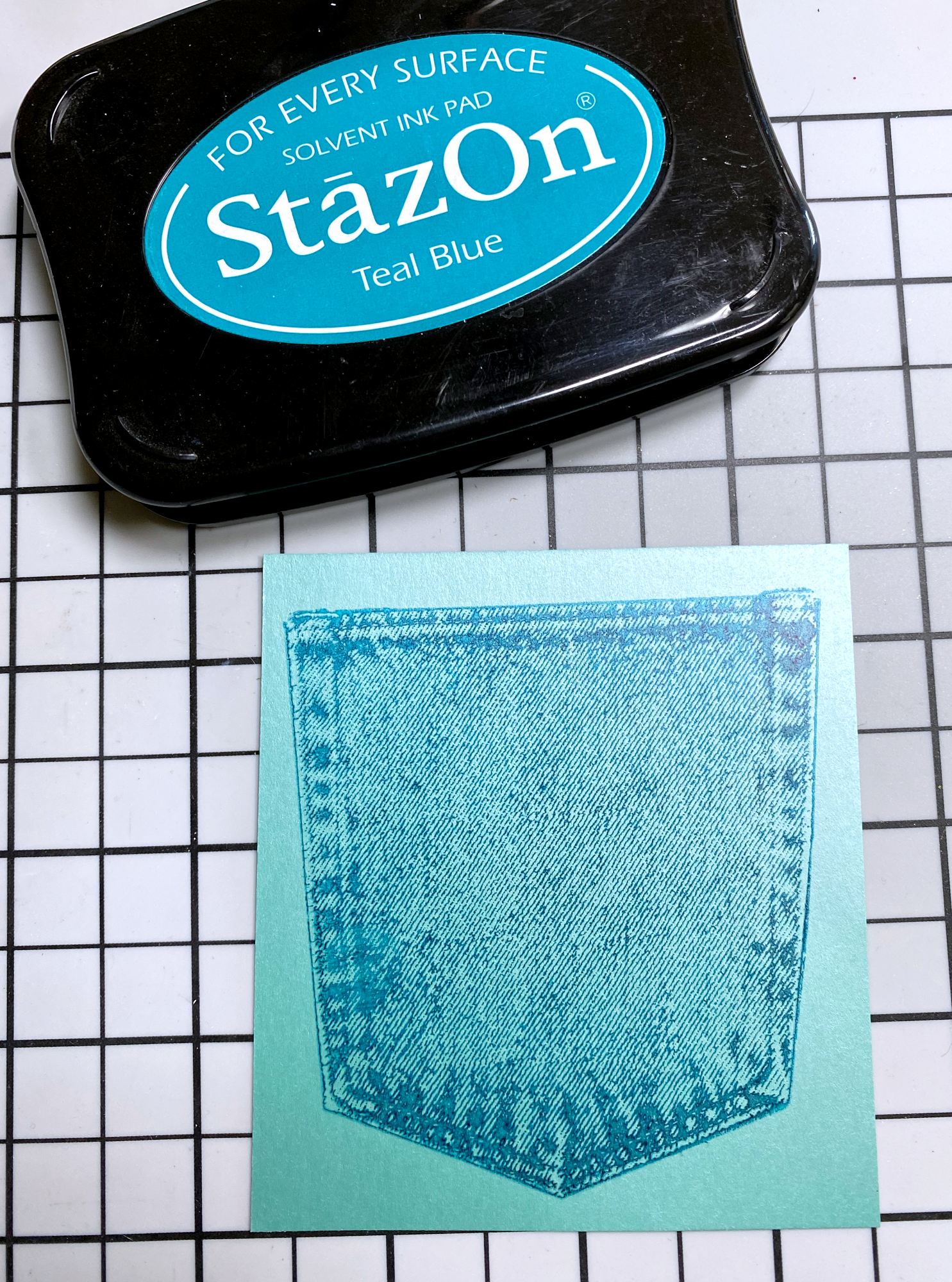 For actual pocket.....
Because of my teal gingham paper pattern, I choose a solid teal card stock for the actual pocket and stamped it with StazOn Teal Blue. You can use any type of paper for your card, but I recommend a solid (not patterned) for stamping the pocket on so you can see it.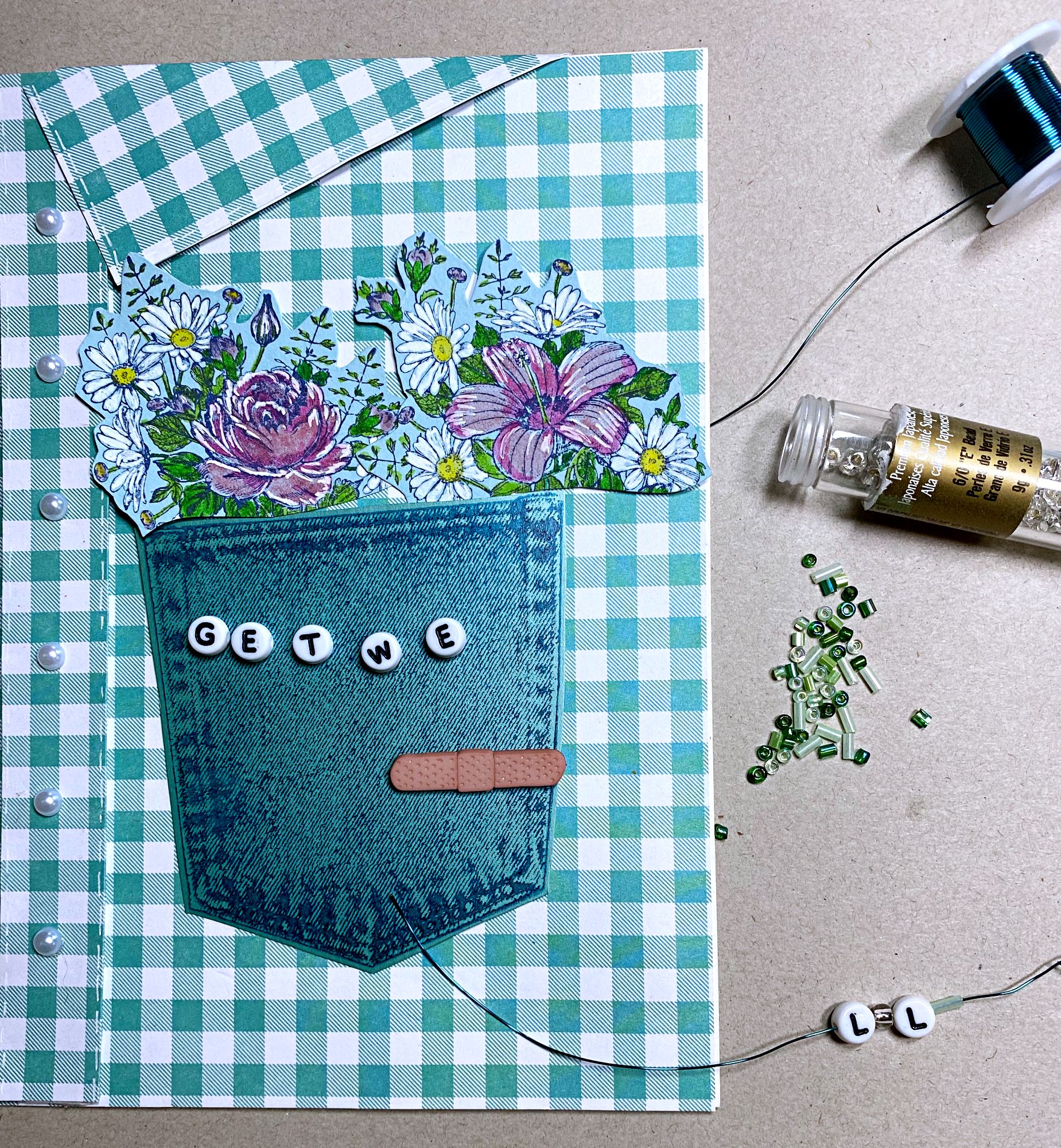 For the Get Well part, I used plastic beads strung onto teal colored wire and used green seed beads (round and bugle shaped) for spacers.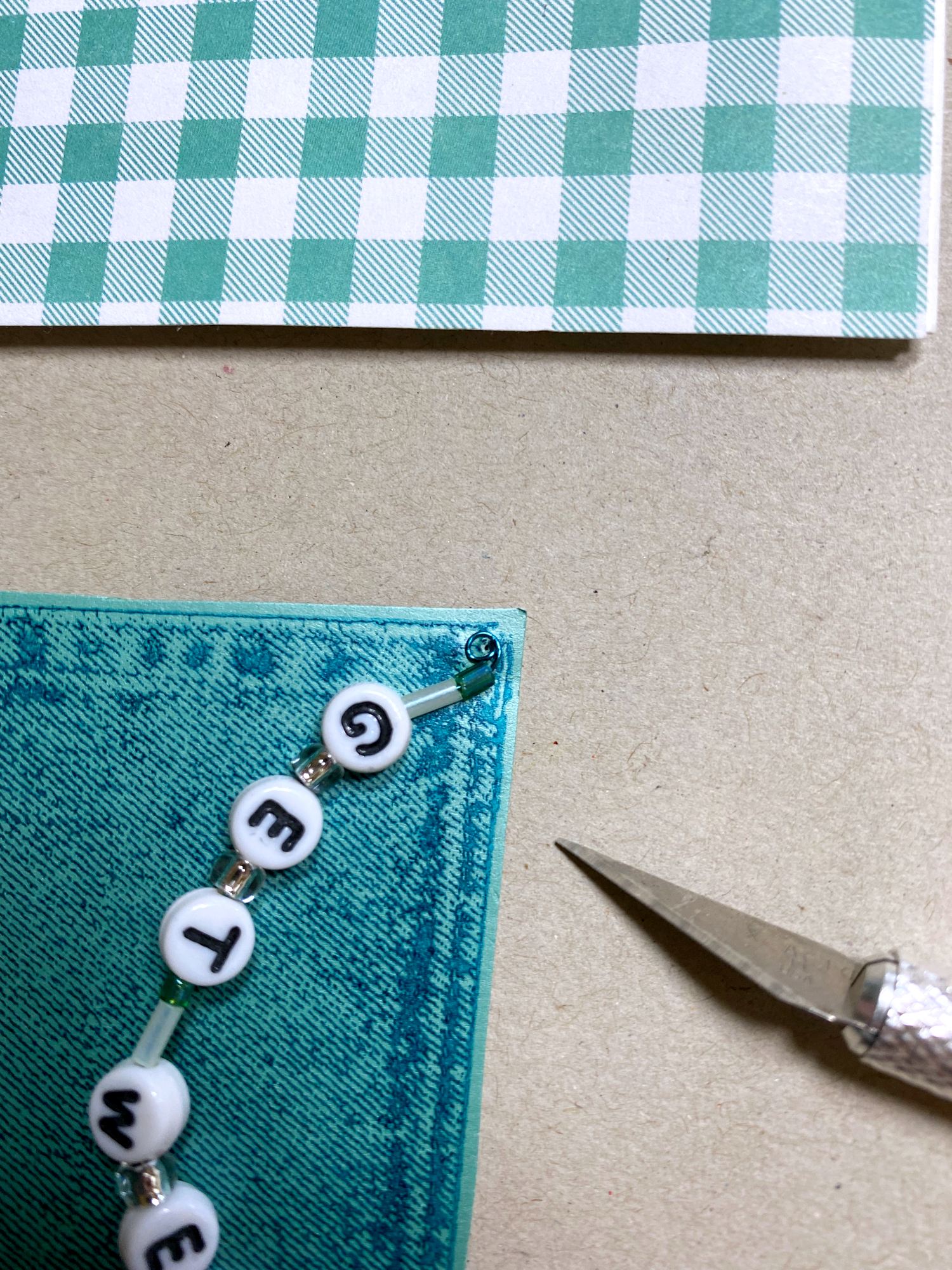 I used an xacto knife to put a tiny hole in each corner of the pocket and fed the wire ends in.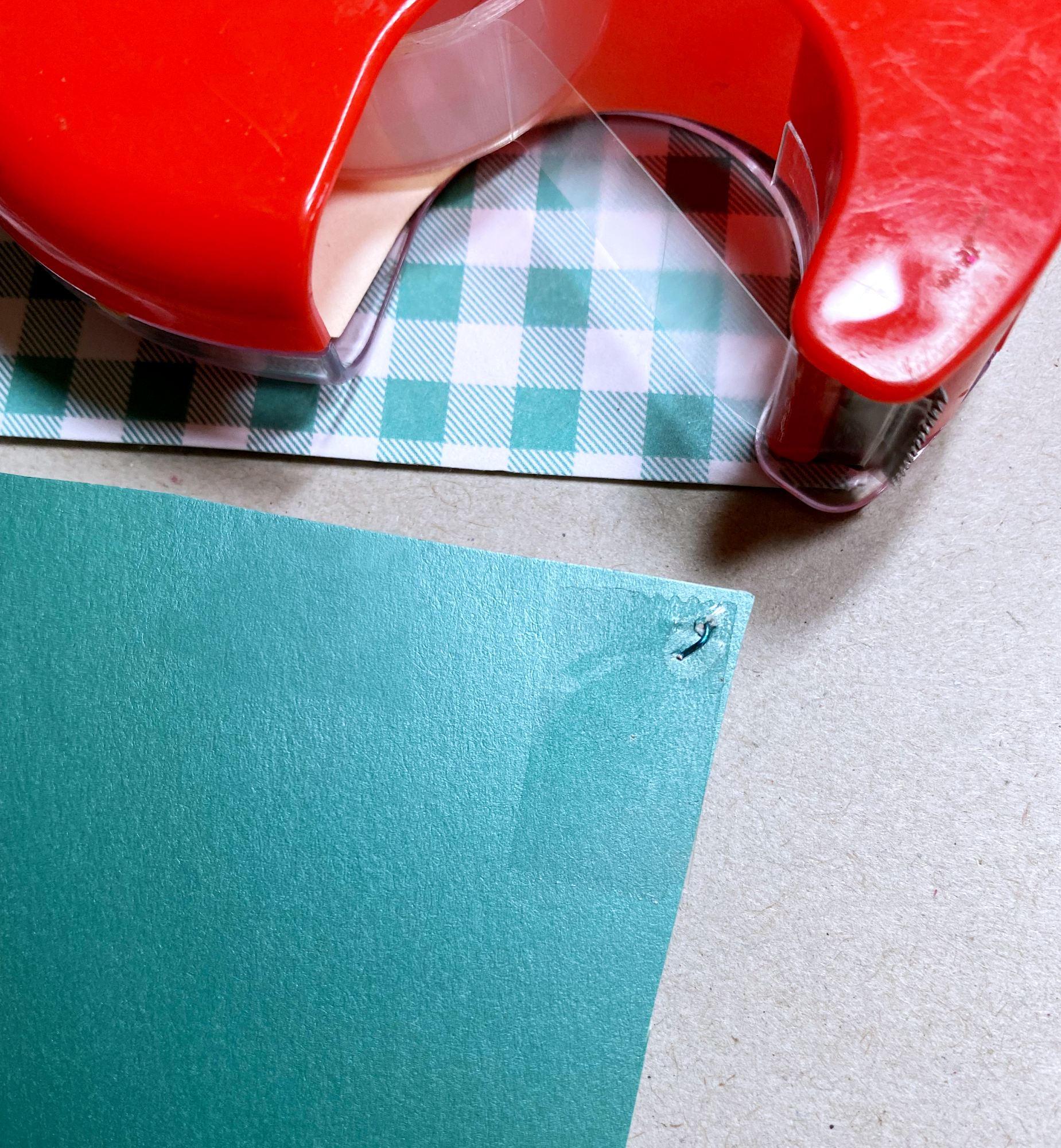 On the back, simply use scotch tape to hold the wire down in place.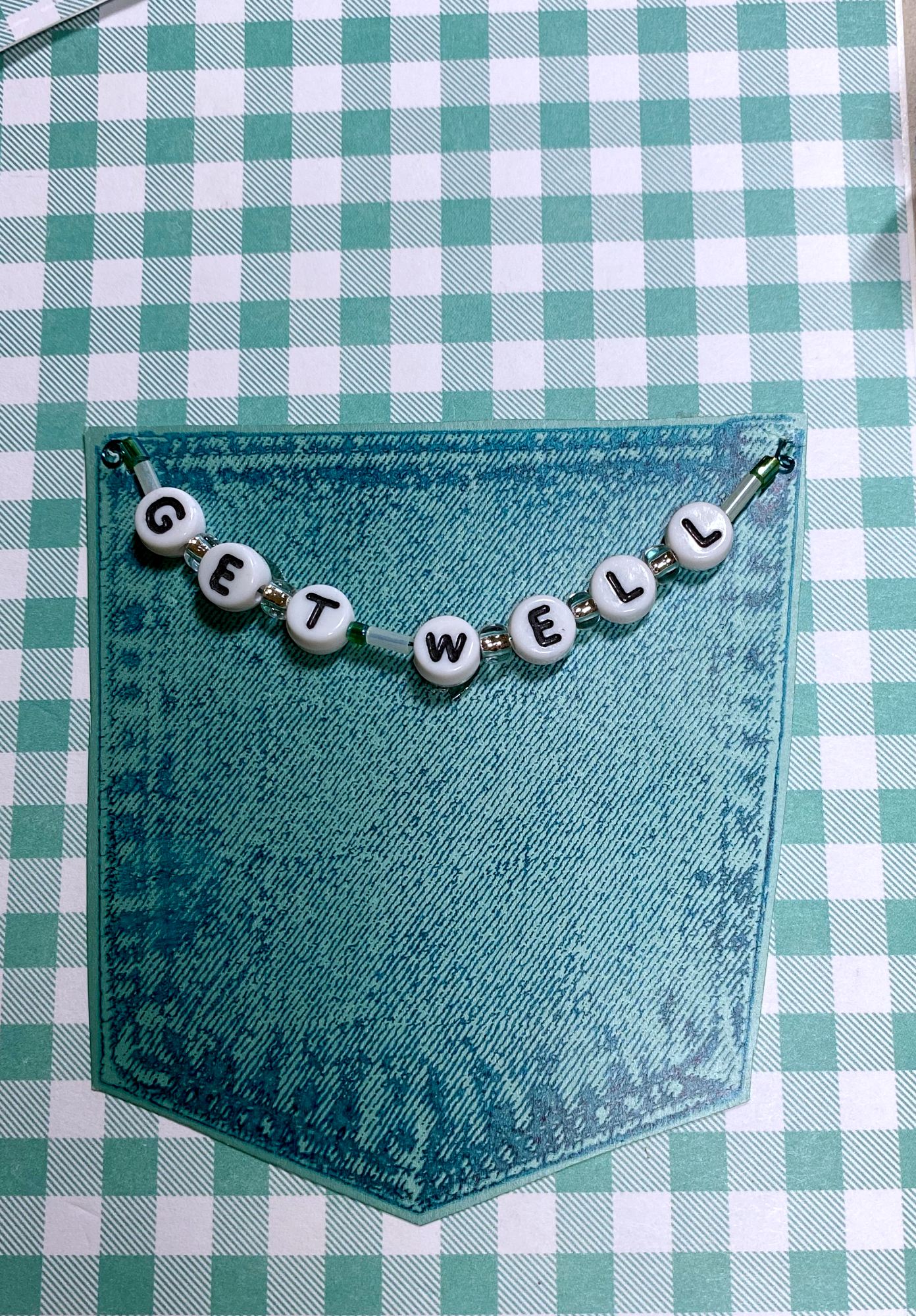 To attach the pocket to the card, use a glue stick (Elmers Extreme glue works wonderfully). You want the pocket to be flush with the card.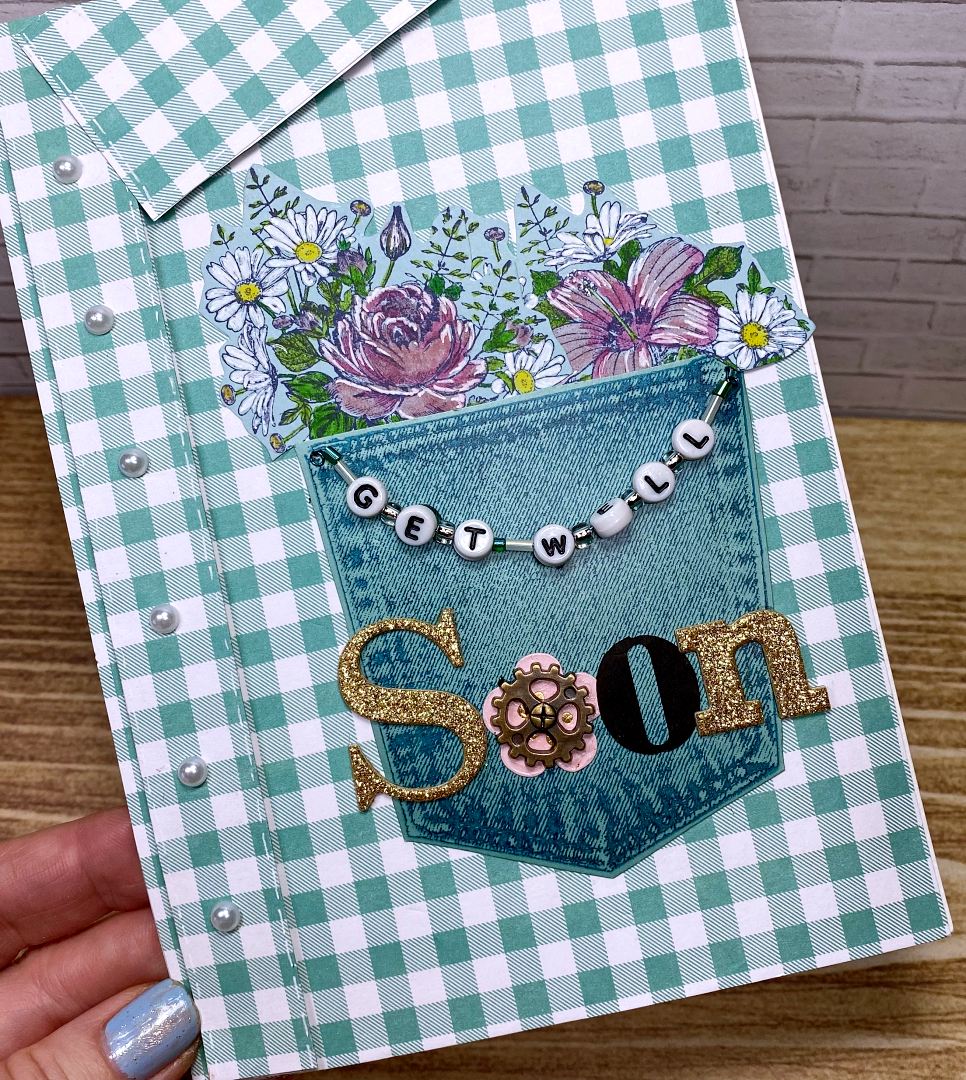 For the word, 'soon' of this Get Well card, I used different sizes and materials: glitter letters, a plastic gear and a paper cut of an 'o' leftover from another project. I also added a few clear glue dots under some of the beads to hold them in place.
There's nothing like making someone feel special by creating a hand made card for them. It will raise their spirits and they will, most certainly, get better soon!
Rubber Stamps used in the project: