Posted by Susan J. Deep Red Stamps on Jan 16th 2022
In this post we feature a flip up Valentines Day card. The layout and structure can be used for any occasion and makes a fun card to give someone. A unique opening for the inside message is simple and offers more areas to embellish. This card is flat enough to mail if your embellishments are kept at a low profile (mine were not).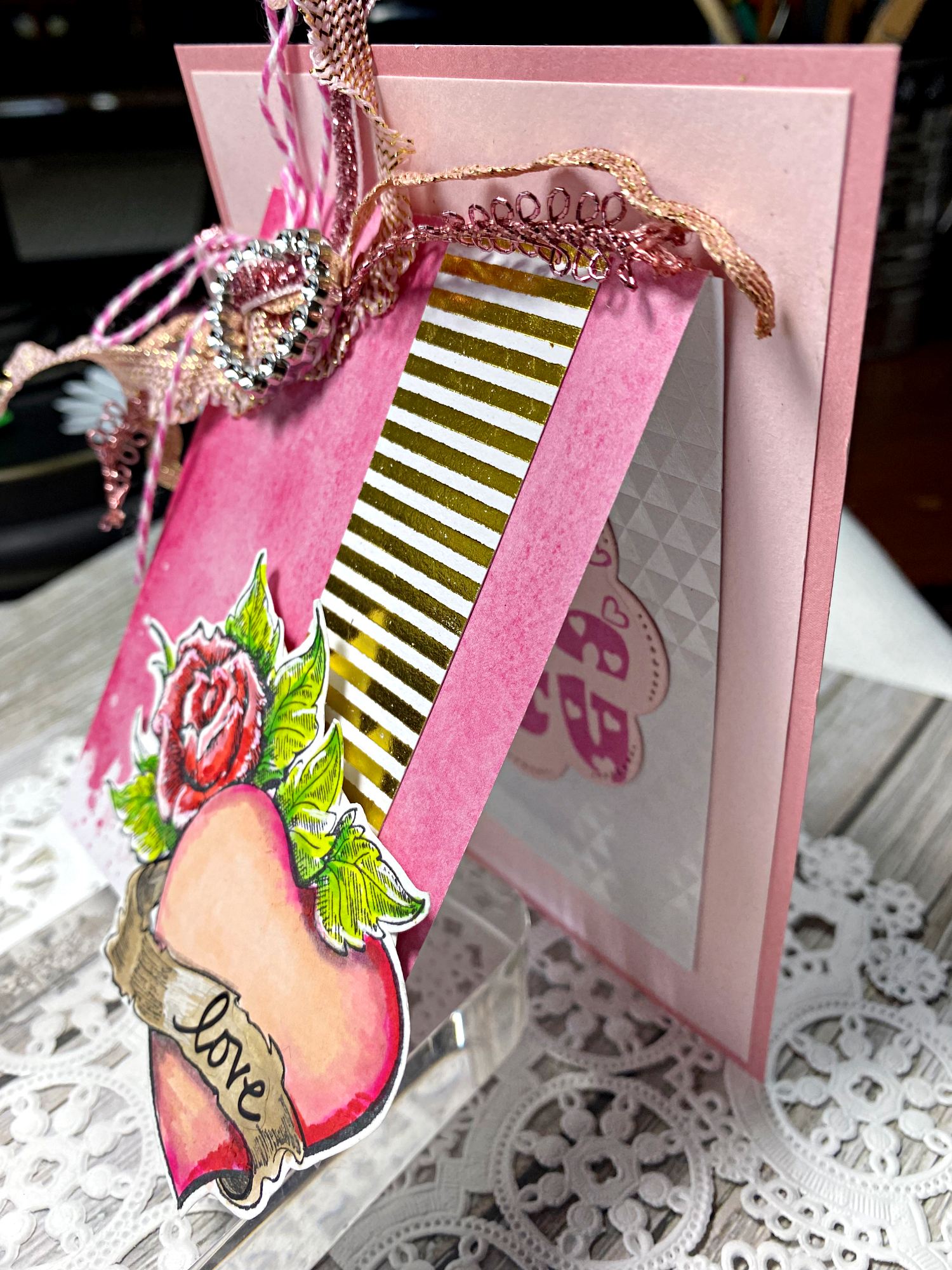 We feature our Rose Heart Banner Rubber Stamp at the bottom right corner of the card flip, offset. Reinforced with recycled chip board, it makes an awesome showpiece.
Card cuts needed for this project:
3" x 4" inside mat for your sentiment
2.75" x 6" for the folded front layer
4.25" x 5.5" card
4" x 5.25" mat for card front (optional)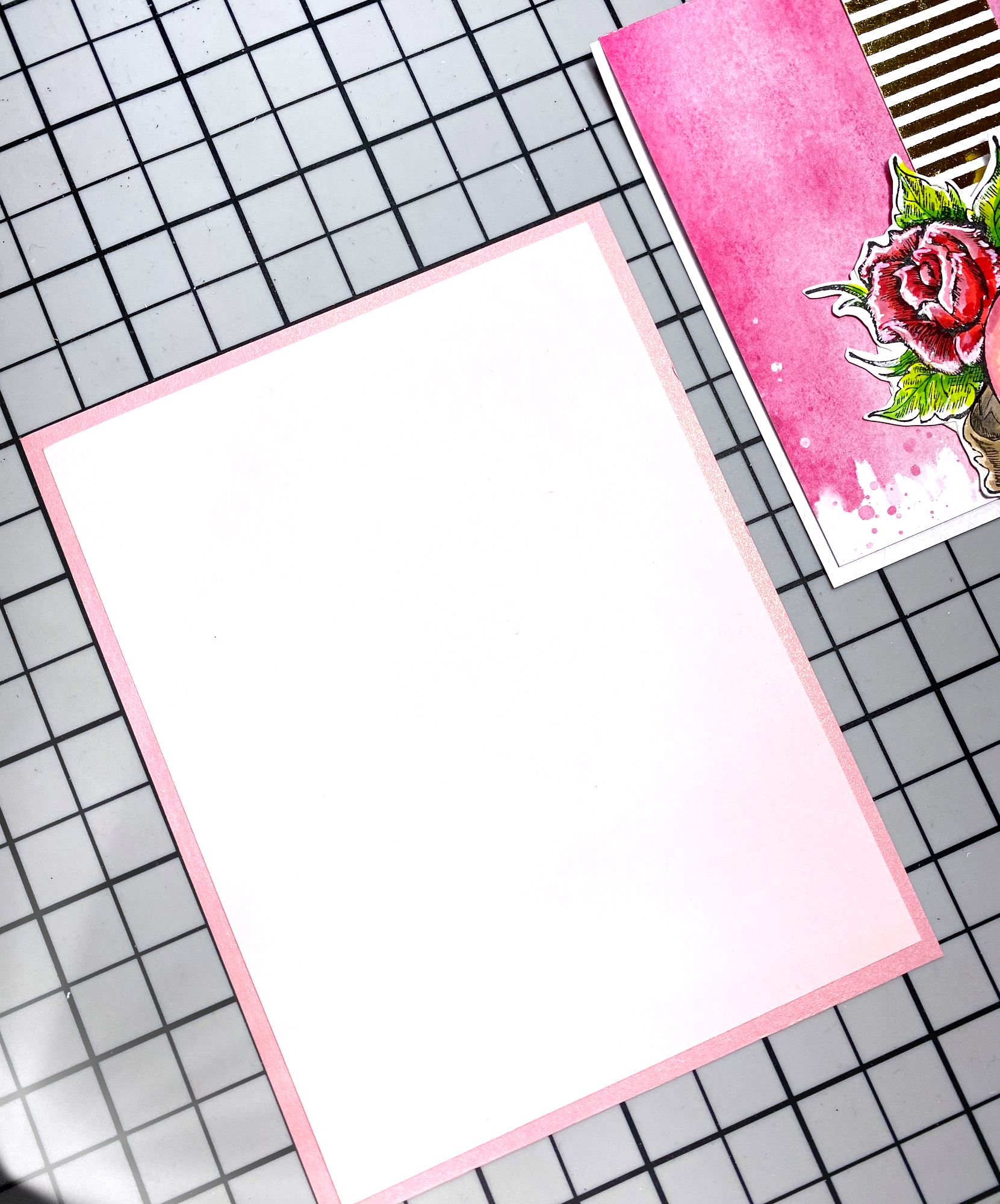 An A2 card (4.25" x 5.5") with lighter pink mat 4" x 5.25"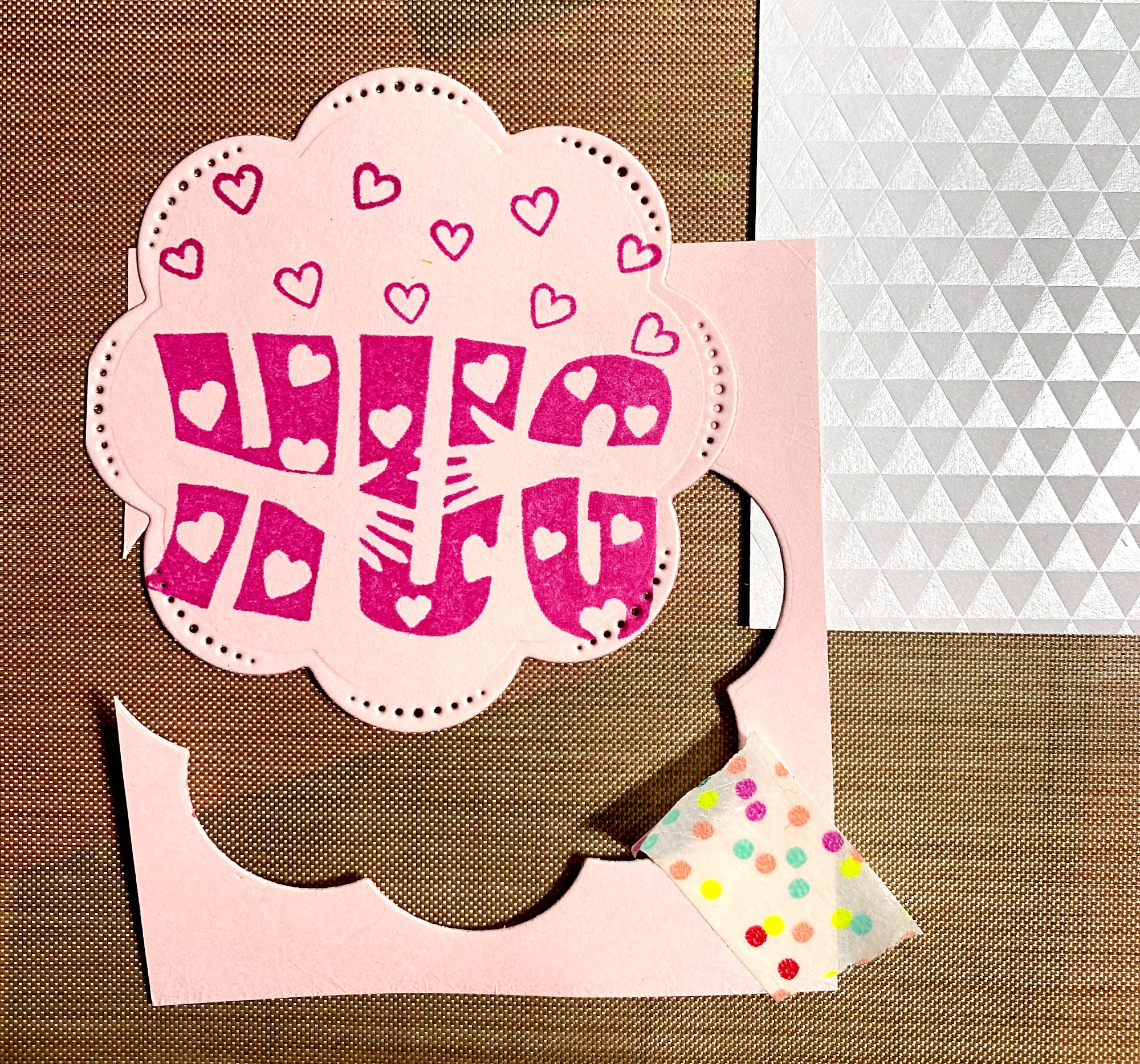 I added a die cut on top of the inside mat. Our Heartfelt Hug Rubber Stamp measures about 2" x 2". Also, our Thank You Hug Rubber Stamp would be perfect when creating a special 'Thank You' card.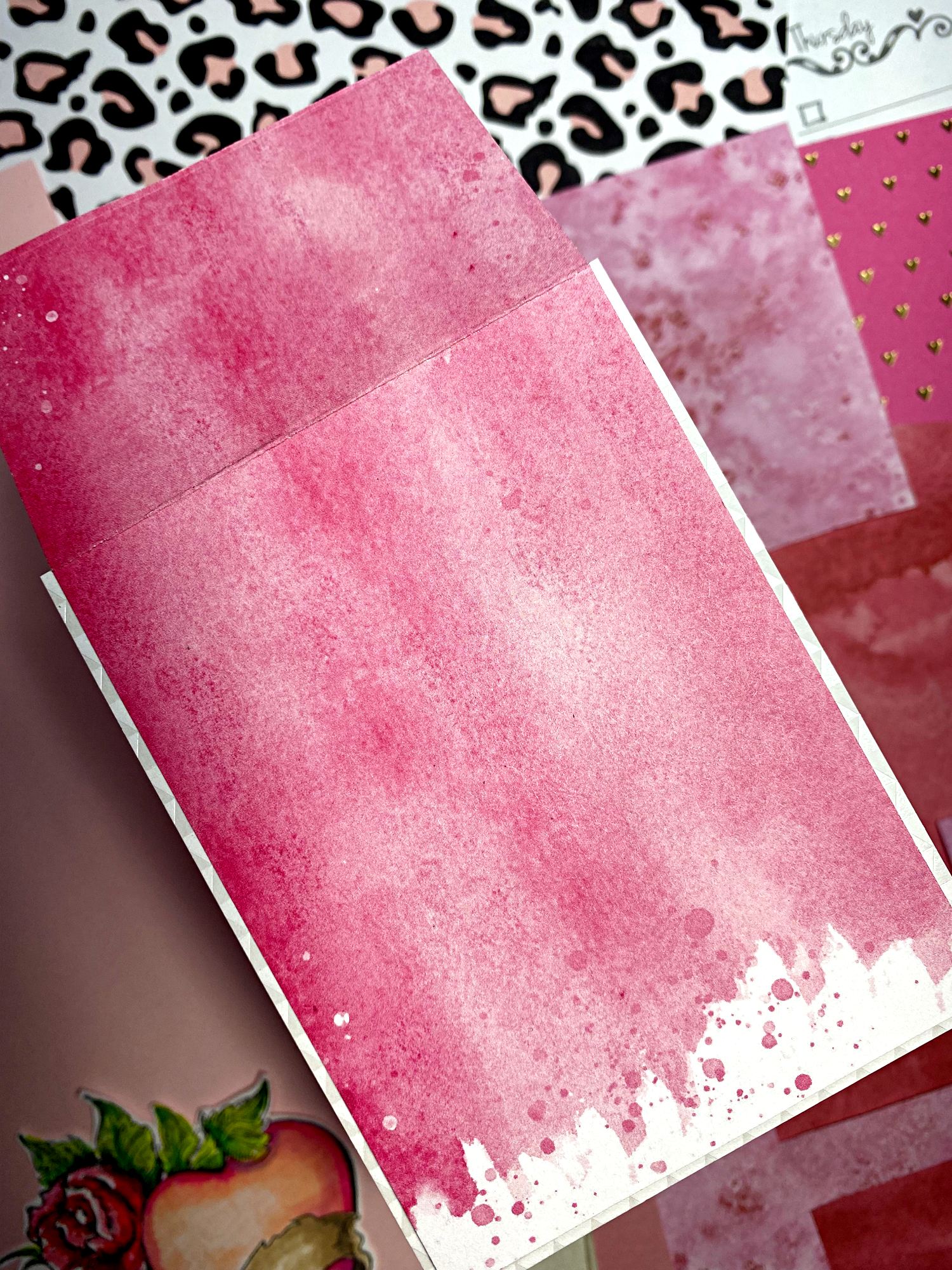 For the folding action of the card, your cut can be just under 3" and under 6". The measurements of height do not need to be exact. The fold will not be seen because it is glued onto the back.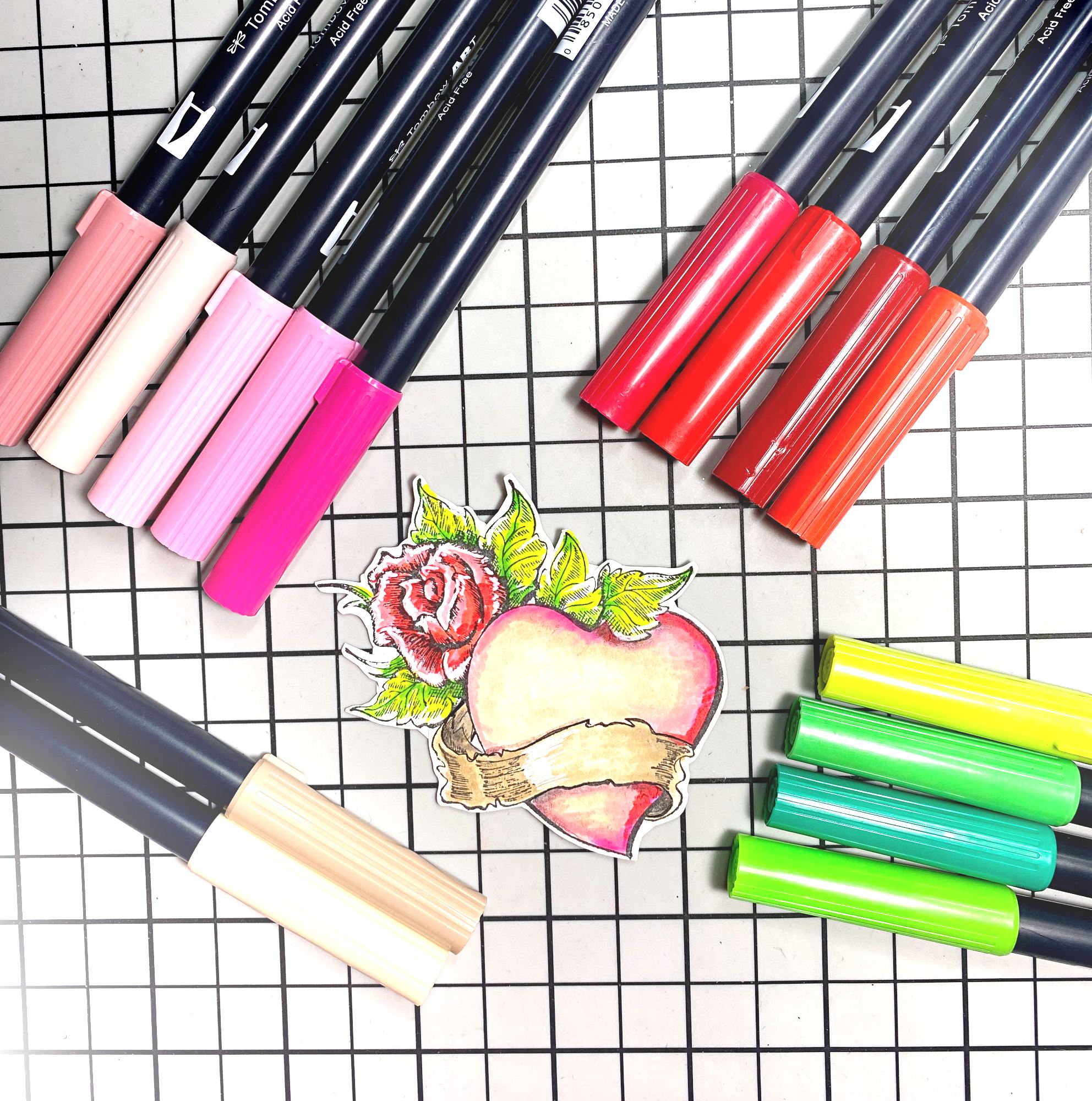 Our Rose Heart Banner Stamp is sized at about 3" x 3". It is a great design to color in. I used my Tombow Markers (water based). You're using shades of reds, pinks, and greens when coloring this stamp.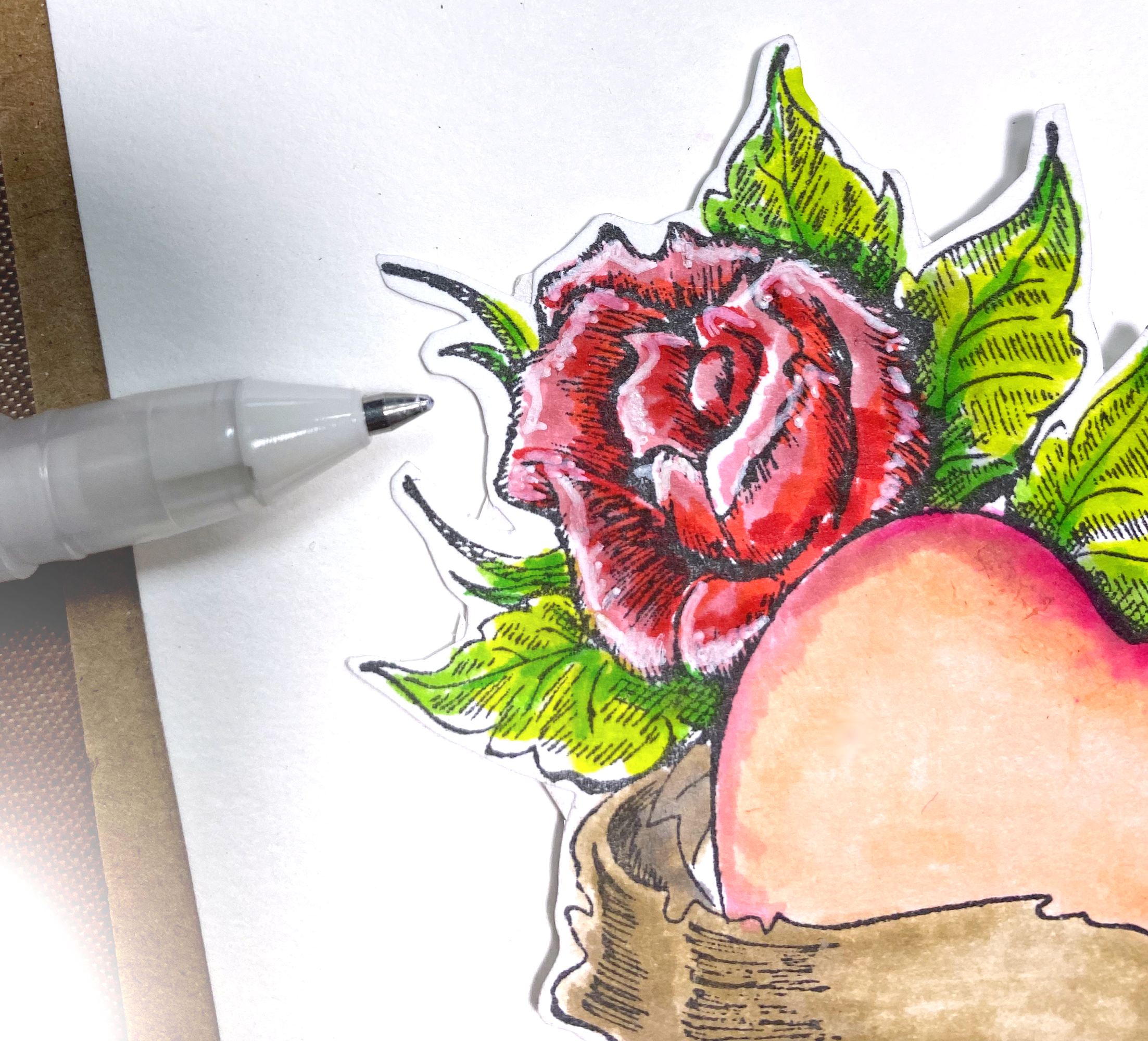 I added white gel pen as accent areas of the rose.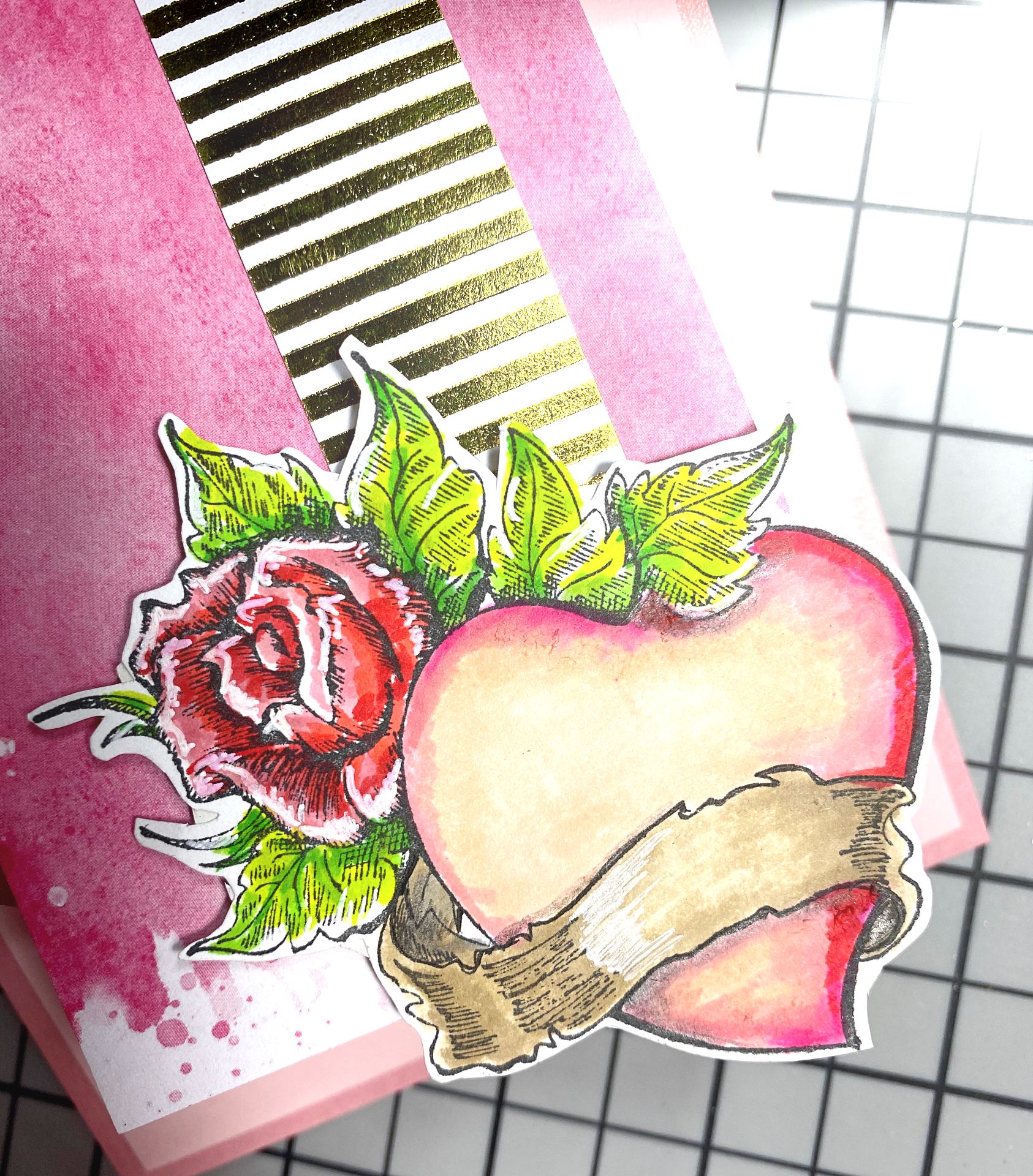 A piece of gold and white piece of card stock is used to accent the Heart Banner Stamp design. I glued recycled chipboard to the back of the heart and pink splash fold to reinforce it. Also, the heart is lifted off the flip with foam dots.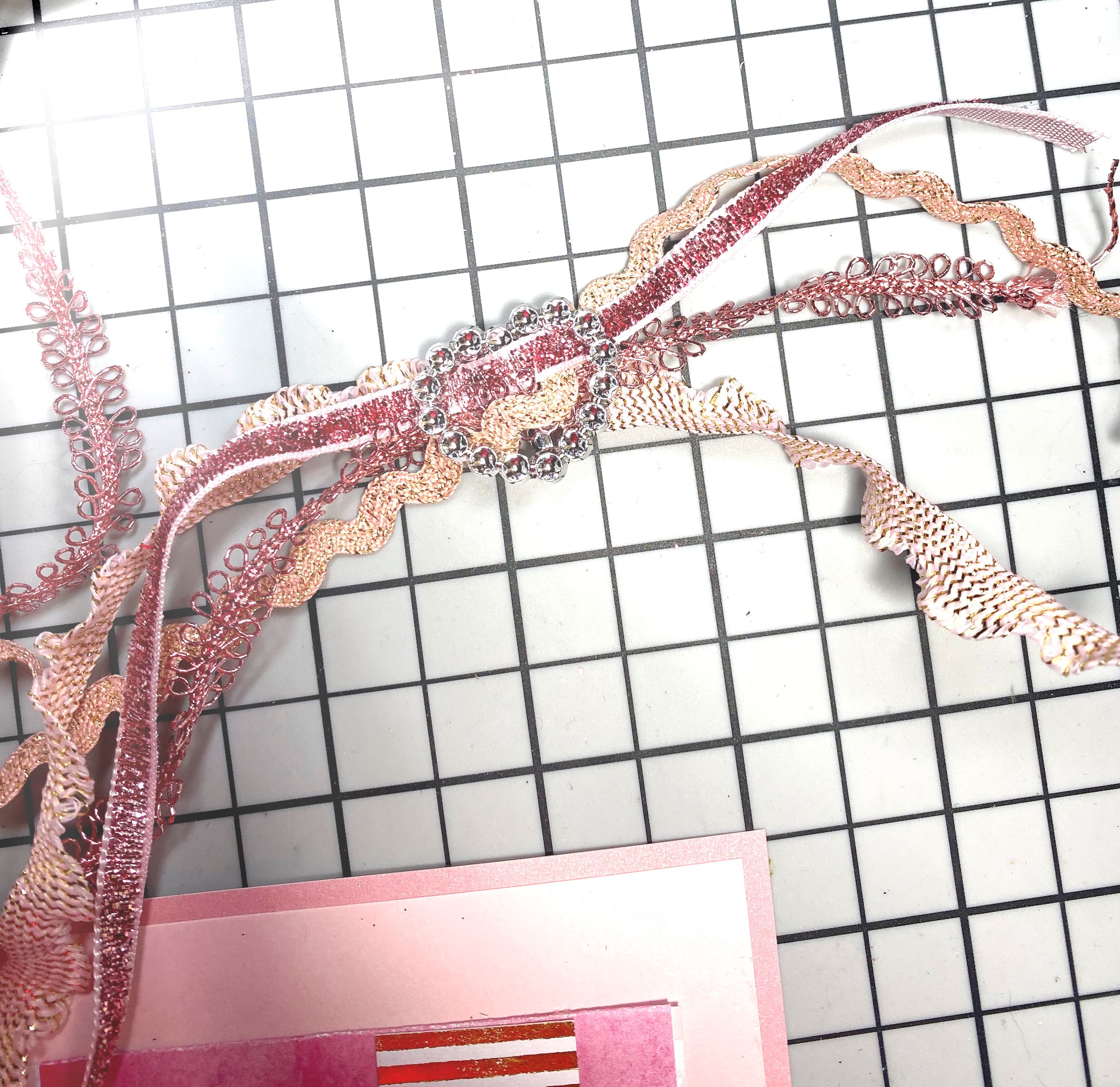 If you're not mailing this card, you can use as thick an embellishment, like the one above. A heart button with various ribbons running through made a nice addition.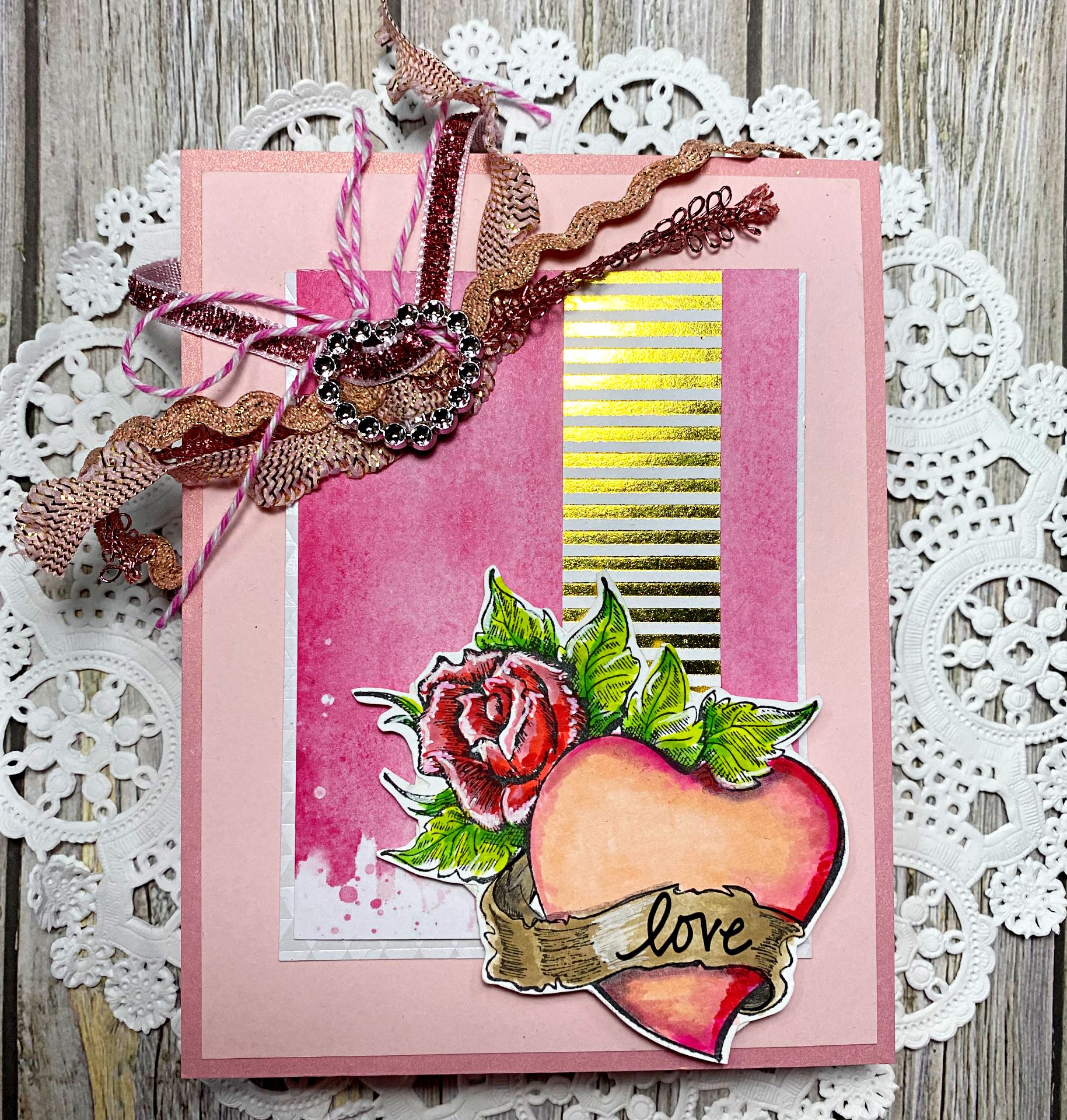 The banner on the stamped heart is a good size to add a sticker. The word, 'Love' was added.
This card layout is a unique way to have a fold be smaller than a traditional folded A2 card. It give you a special focused area to place an inside sentiment and leaves lots of room to add ribbons, buttons or other embellishments.