Posted by Susan J. Deep Red Stamps on Jun 19th 2020
Creating a handmade card for congratulations or thank you's using rubber stamps will make a special keepsake for the person receiving it. Emboss in silver on dark papers or stamp black onto light pastel shaded paper...either will be beautiful. Here are some of our special formal-themed rubber stamps, especially for a bridal, Quinceañera, or for any other fashion-themed card.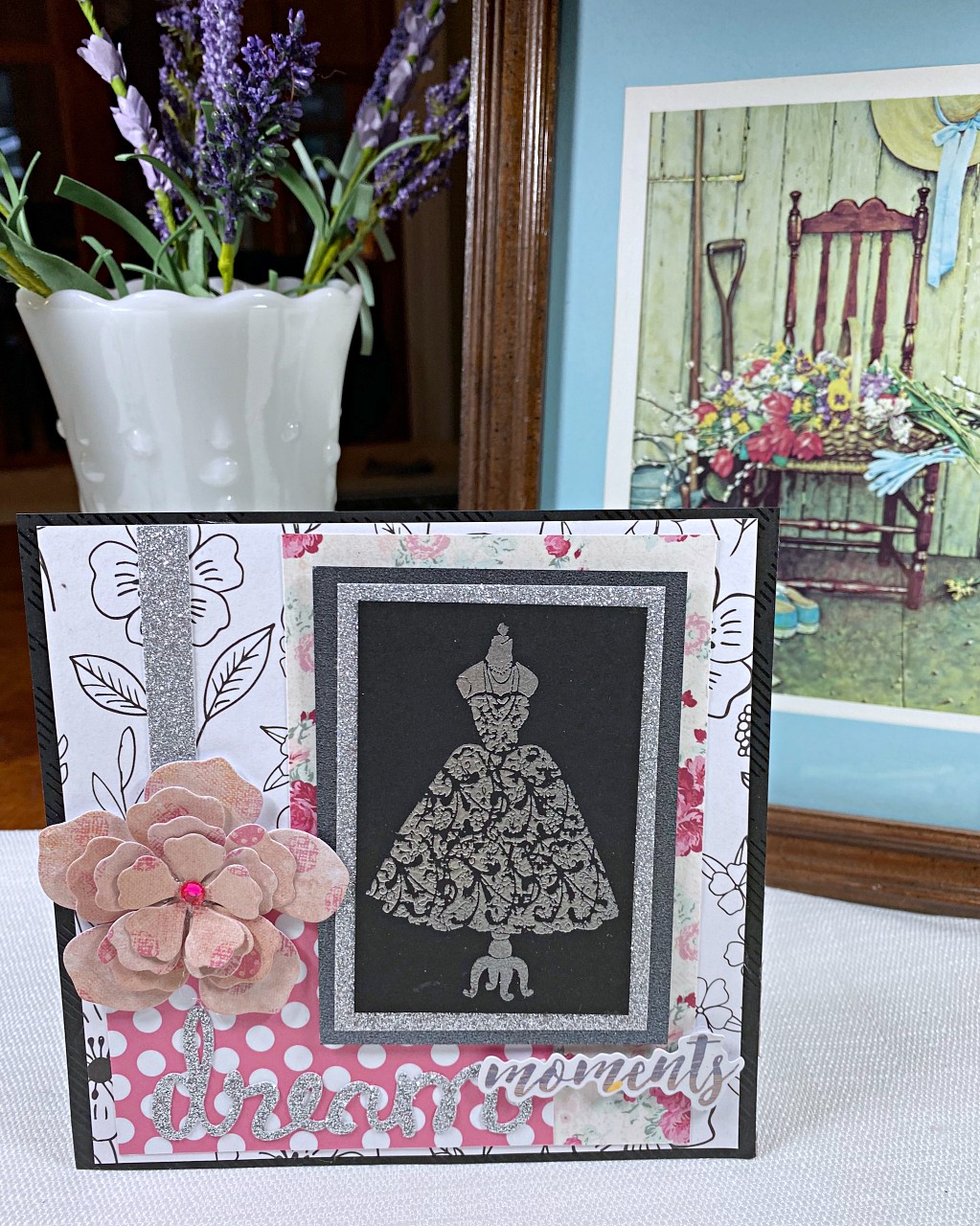 Our Dress Form Flourish Rubber Stamp, seen above in silver embossing on black card stock, looks awesome stamped or embossed. The stamp measures about 3 inches tall so it is perfect for any sized card.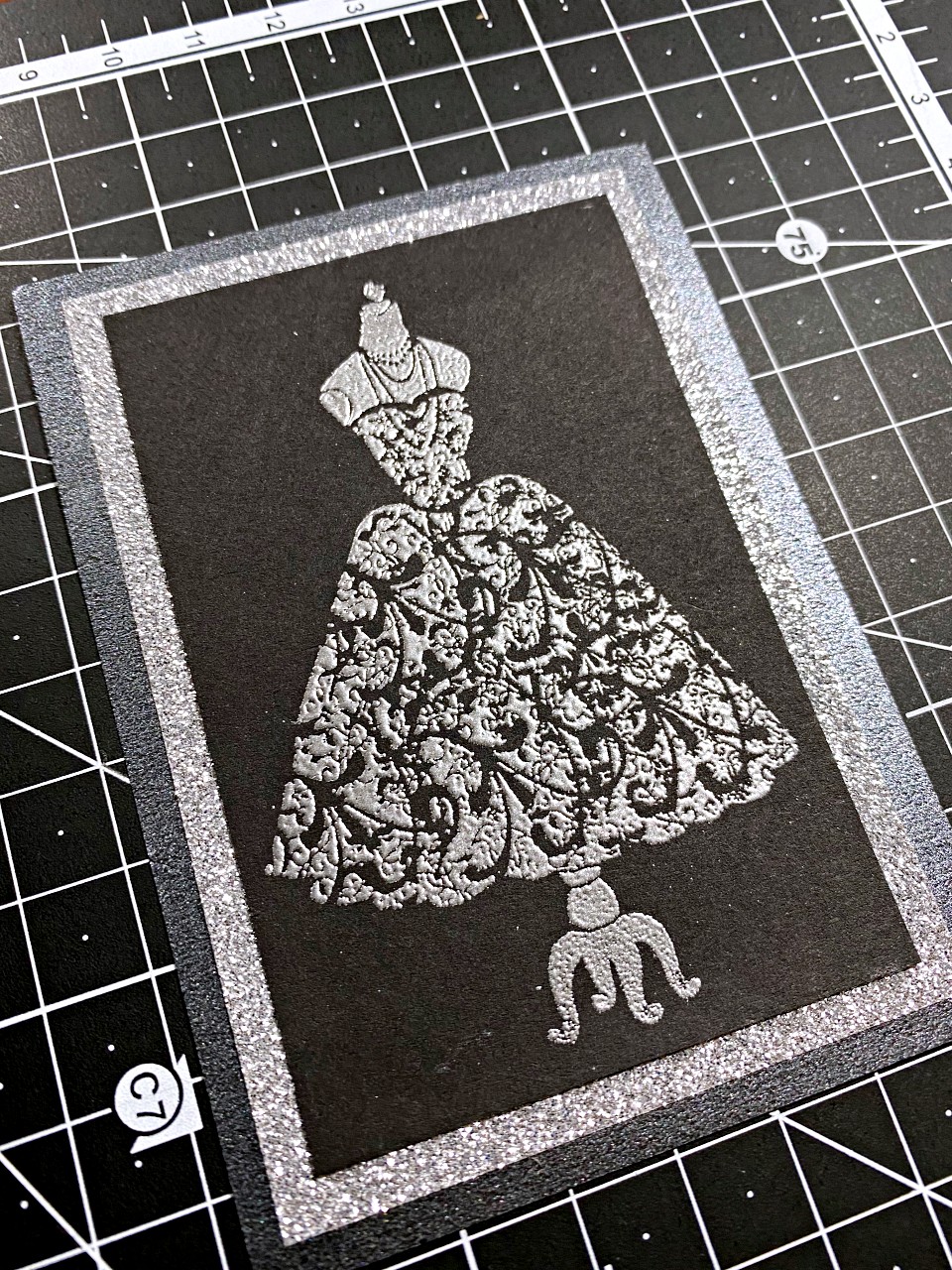 Glitter card stock in silver and a gray pearl card stock mats the embossed dress form. (Although glitter paper doesn't photograph the best, in person, it's just so pretty!)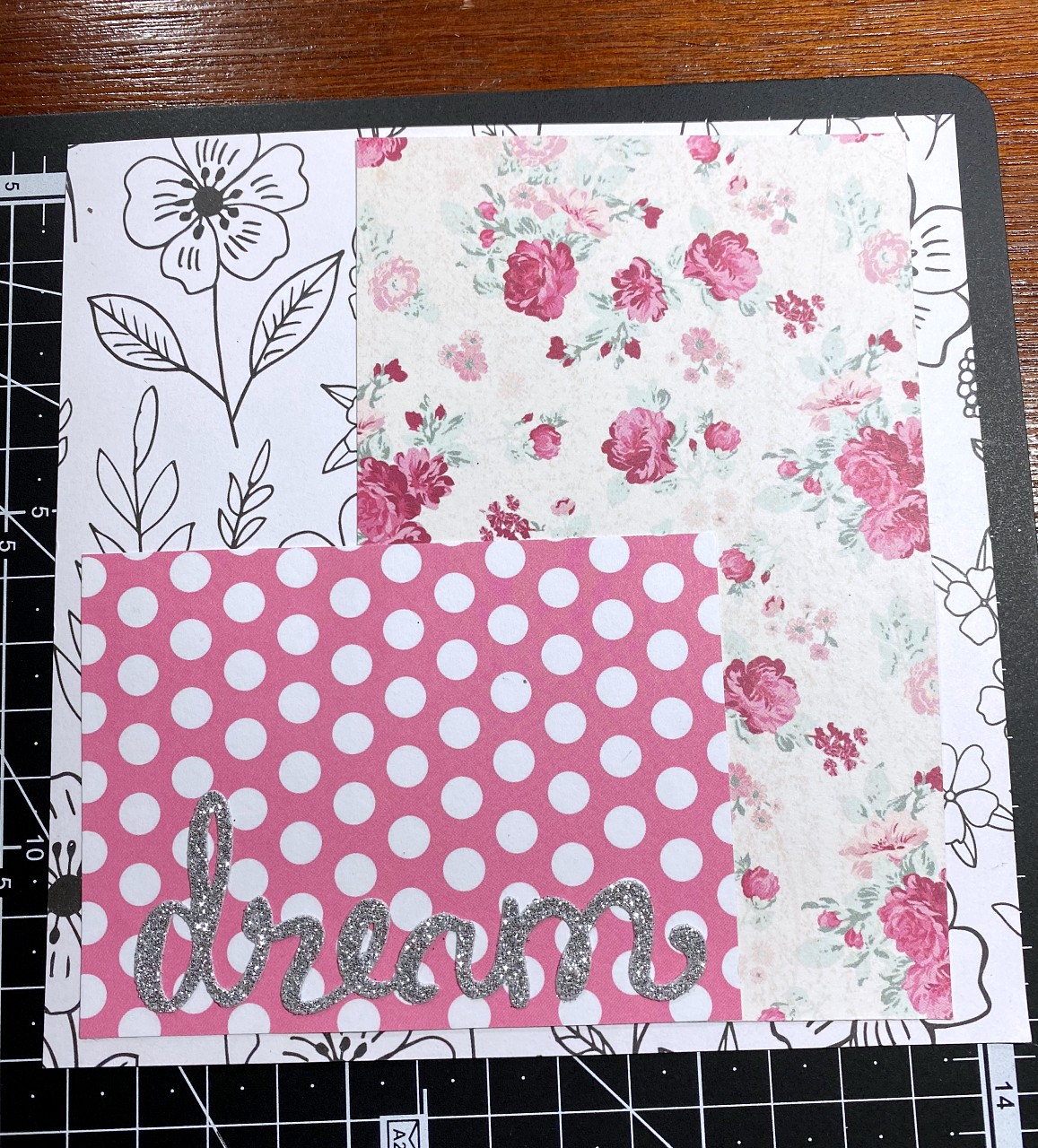 A black and white card stock layered with pink patterned papers is the base of the card. I added a beautiful glitter sticker, "dream" and then the die cut "moments" (seen in top photo). This card would be perfect for a young girl.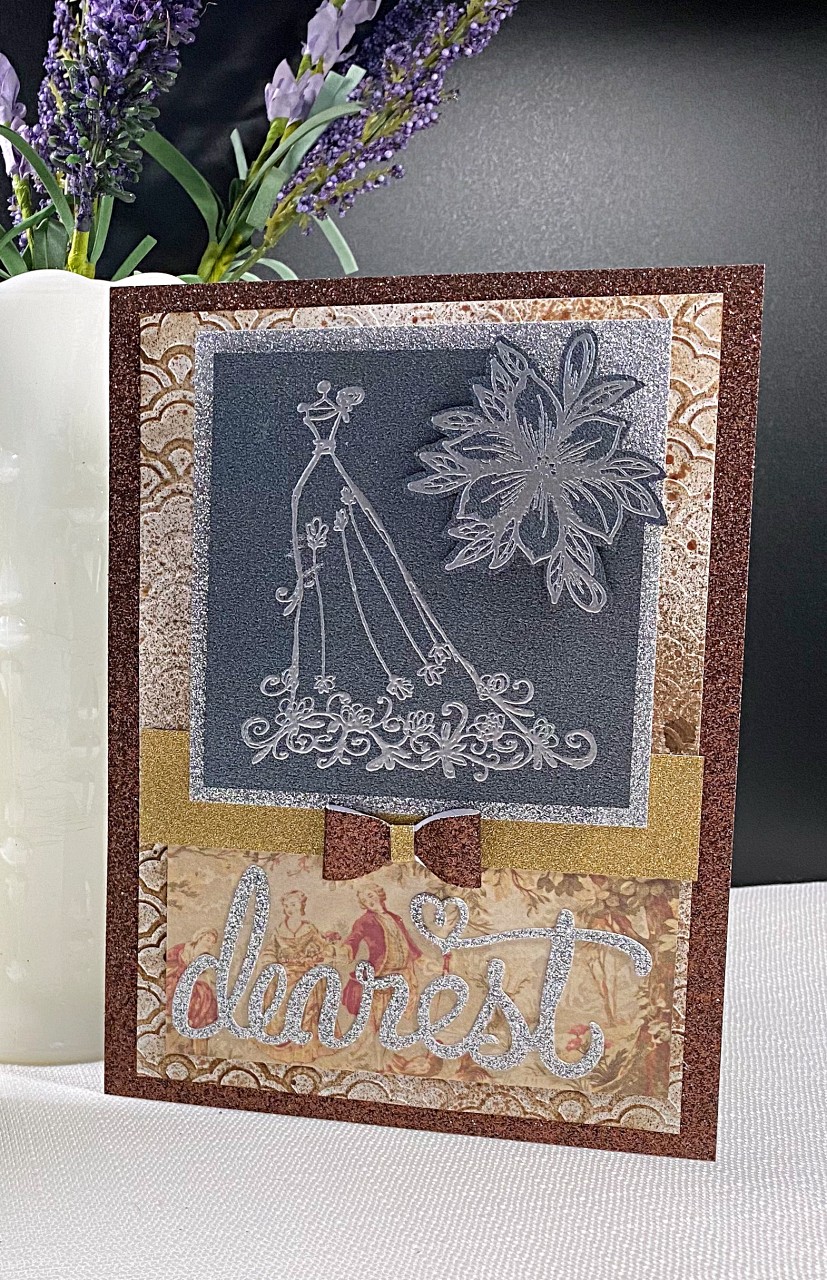 Another dress rubber stamp we have is Formal Gown and Floral Corner Rubber Stamp. Featured in the photo above is also a small flower stamp in the corner which is our Lily Blossom Rubber Stamp. Both are embossed with silver embossing powder onto a gray pearl card stock.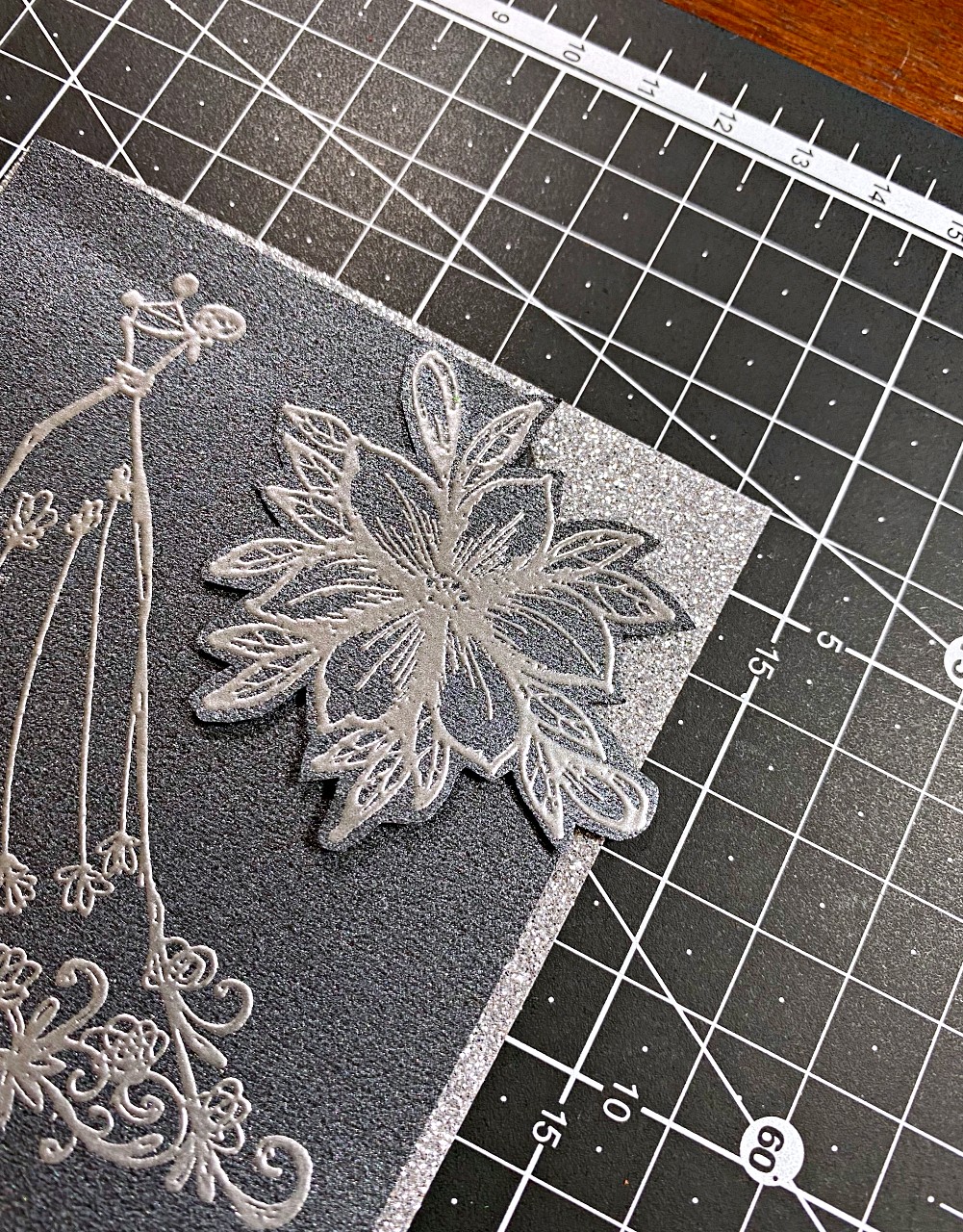 To make the corner special, cut the corner off of the paper and place your cutout Lily Blossom stamped image over the edge, creating a fancy, offset pattern to the corner to reveal the mat.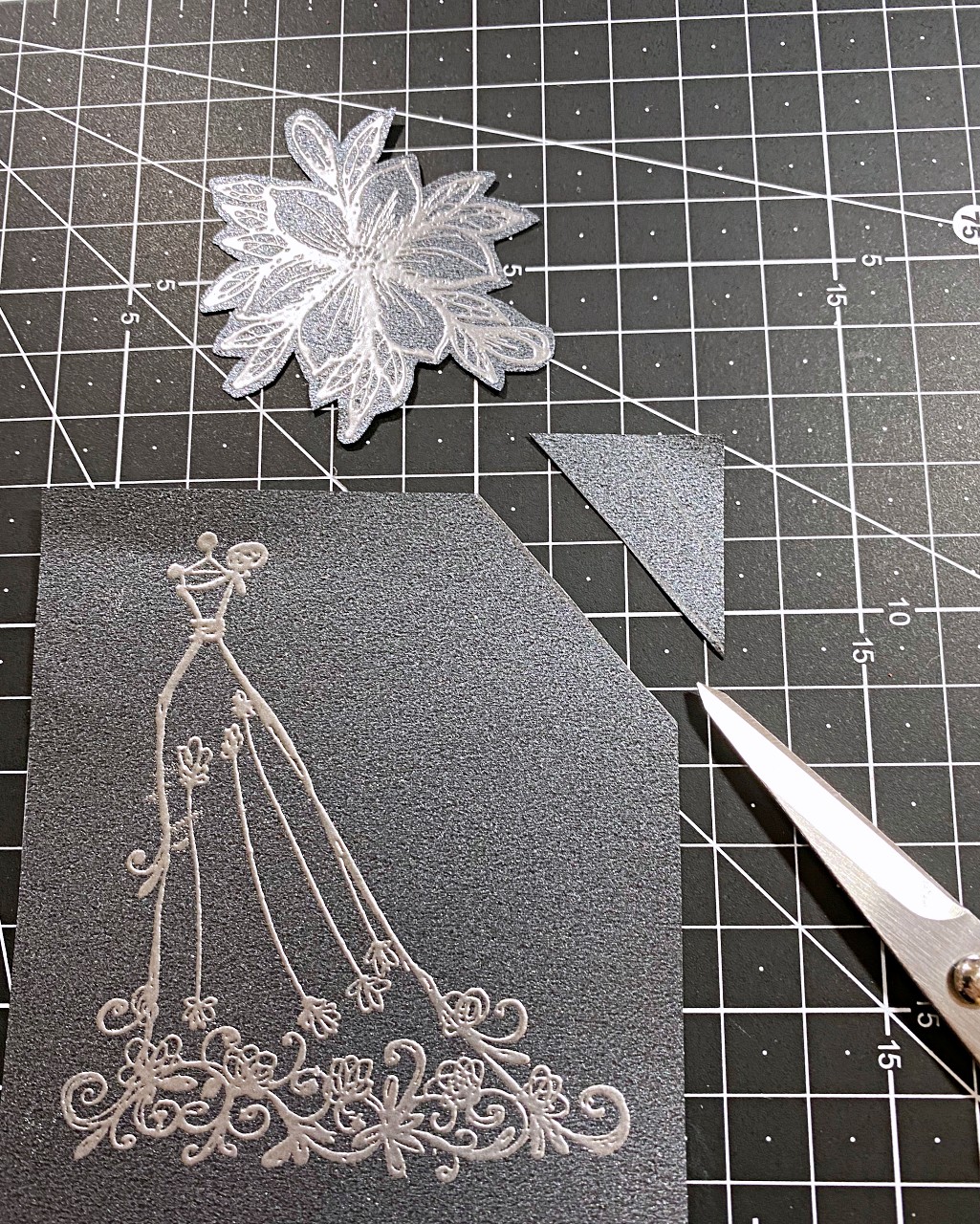 A third card that features fashion theme is below. A formal room also will convey a congrats or happy day sentiment. Below is our Antique Dressing Table Rubber Stamp with our Victorian Velvet Chair Rubber Stamp.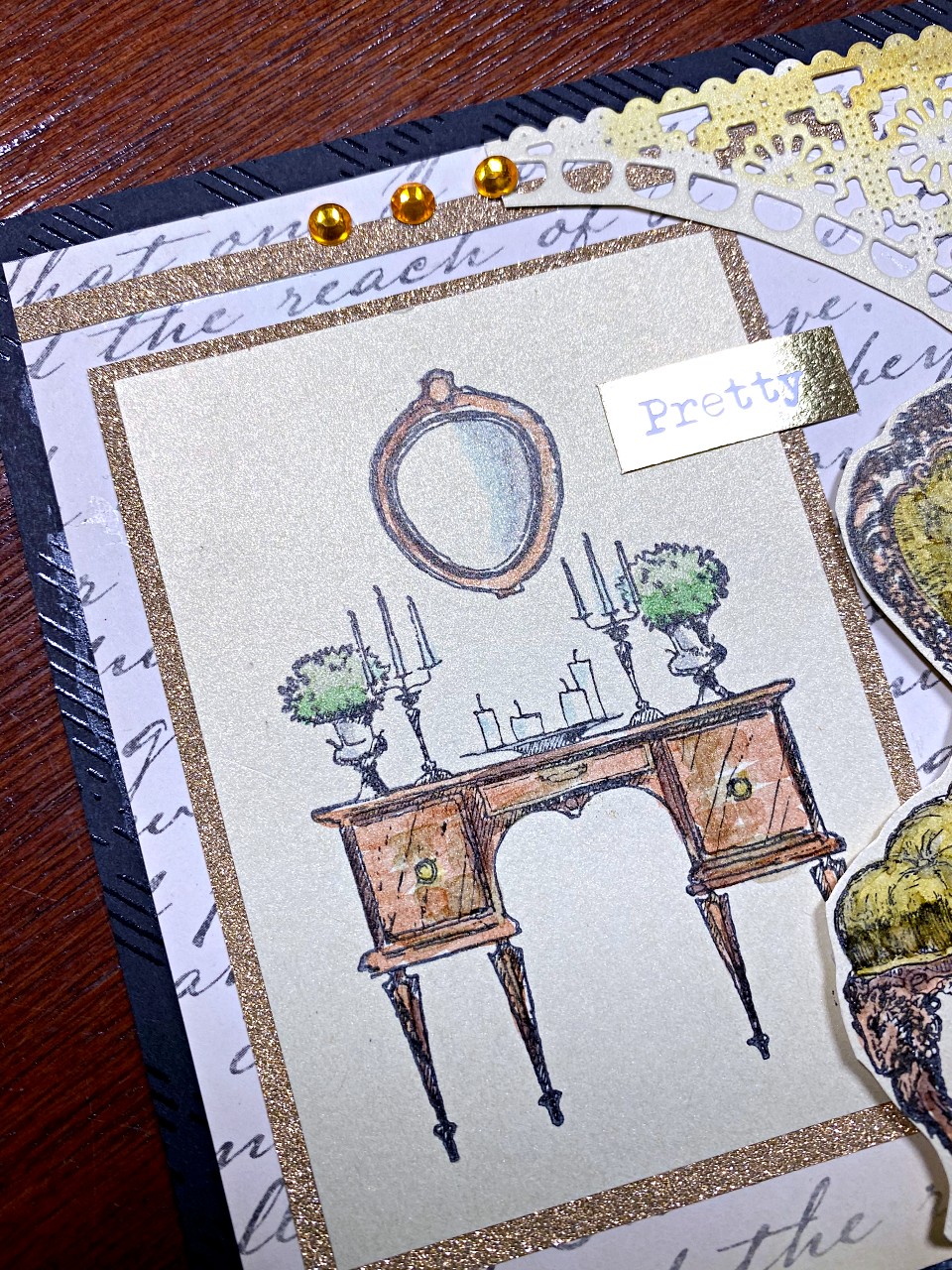 Stamped in black ink onto a pastel yellow card stock, our Antique Dressing Table Rubber Stamp measures about 3 inches tall. It features some candles, candelabras, vases, and a mirror on the wall. Tip: to color in a mirror, use a silver and light blue marker in one of the edges.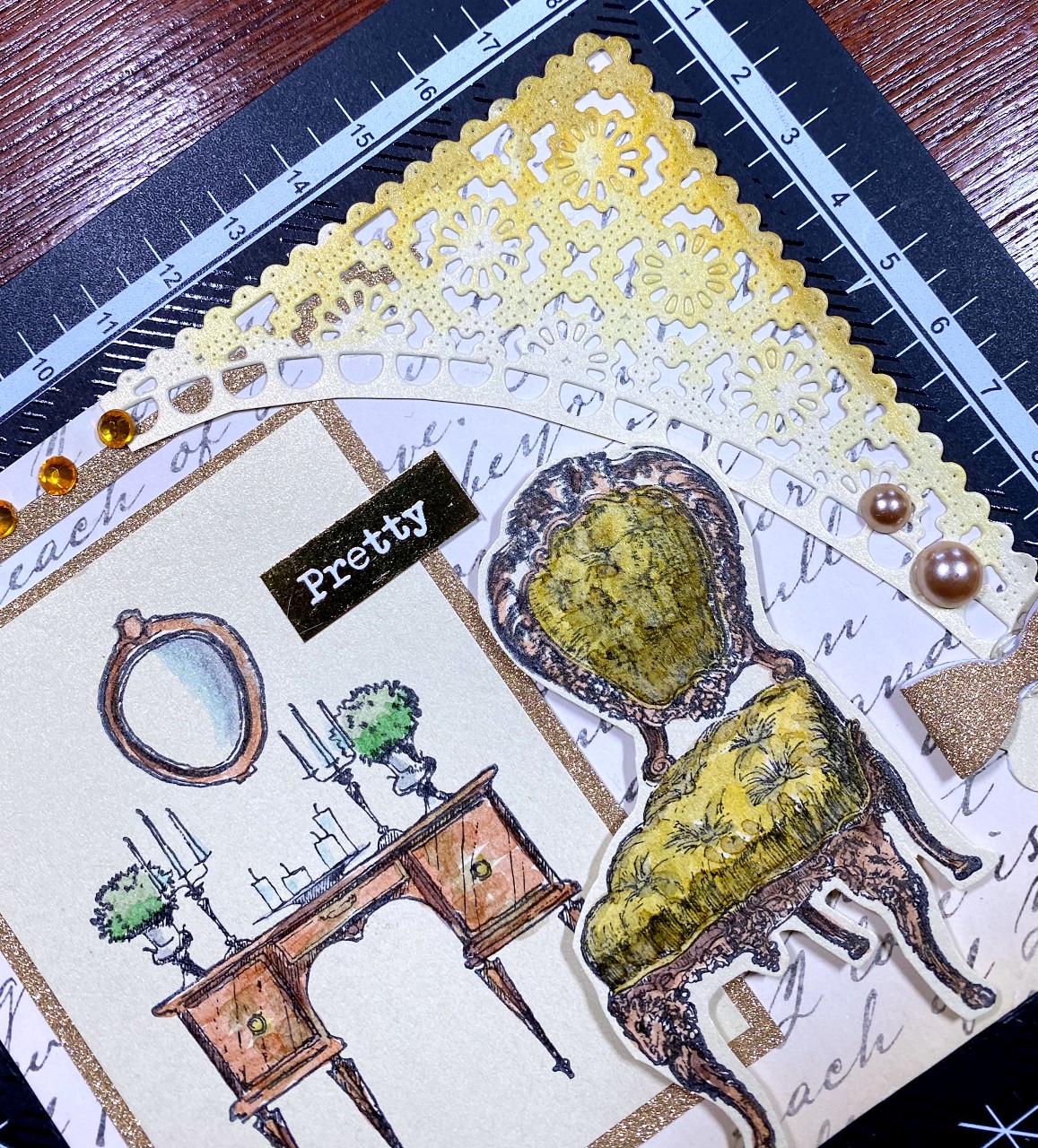 Our Victorian Velvet Chair Rubber Stamp looks good colored in using reds, blues, greens, or as in this example, yellow with some darker shading for depth in the buttons of the cushions. I used 2 brown Copic markers for the wood portion of the chair.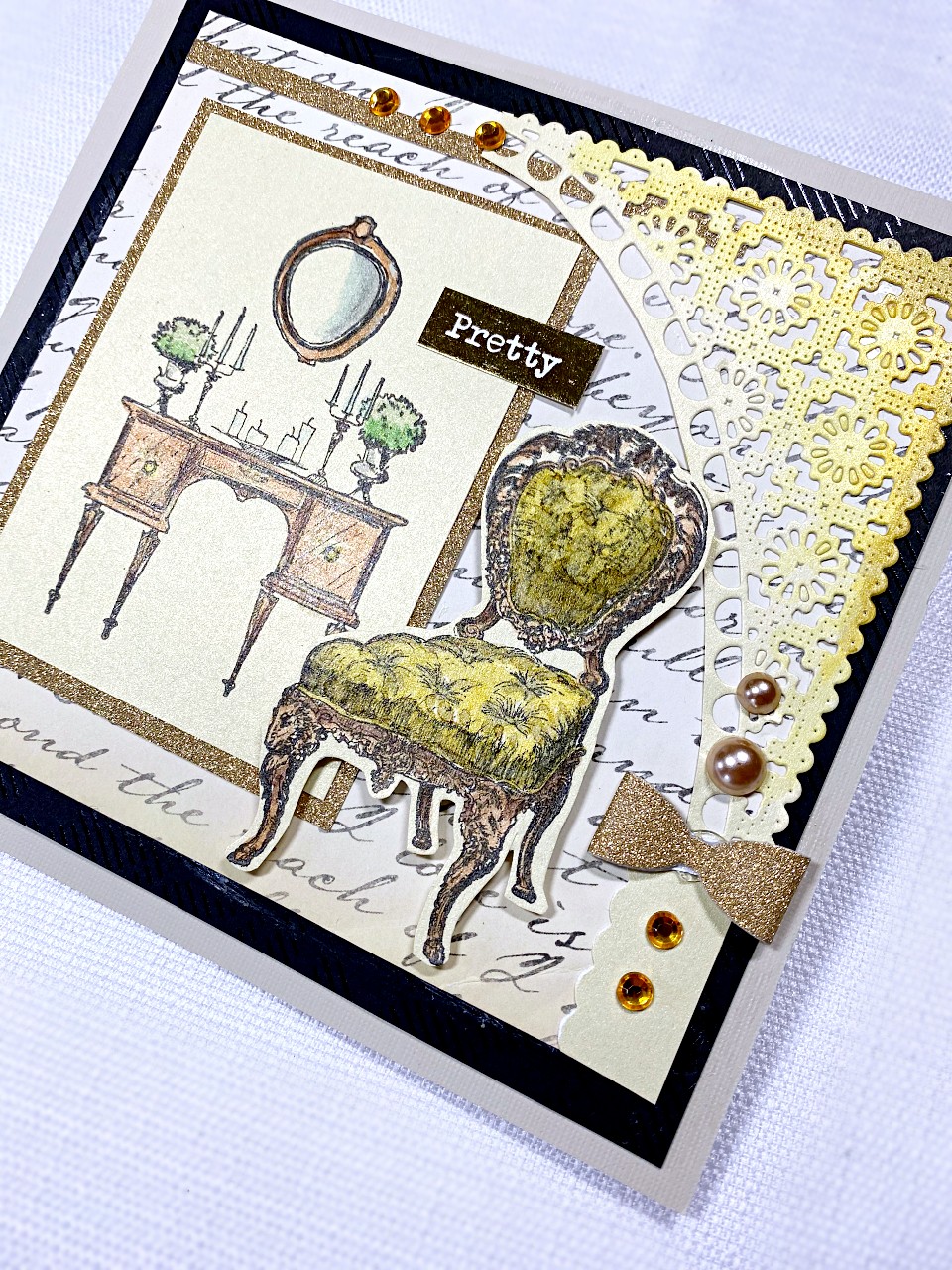 On the curved die cut, I also colored with Copics some shading starting with the darkest in the outer corner and going light to none towards the center of the die cut. The die cut is also the same yellow as what the chair and table were stamped on.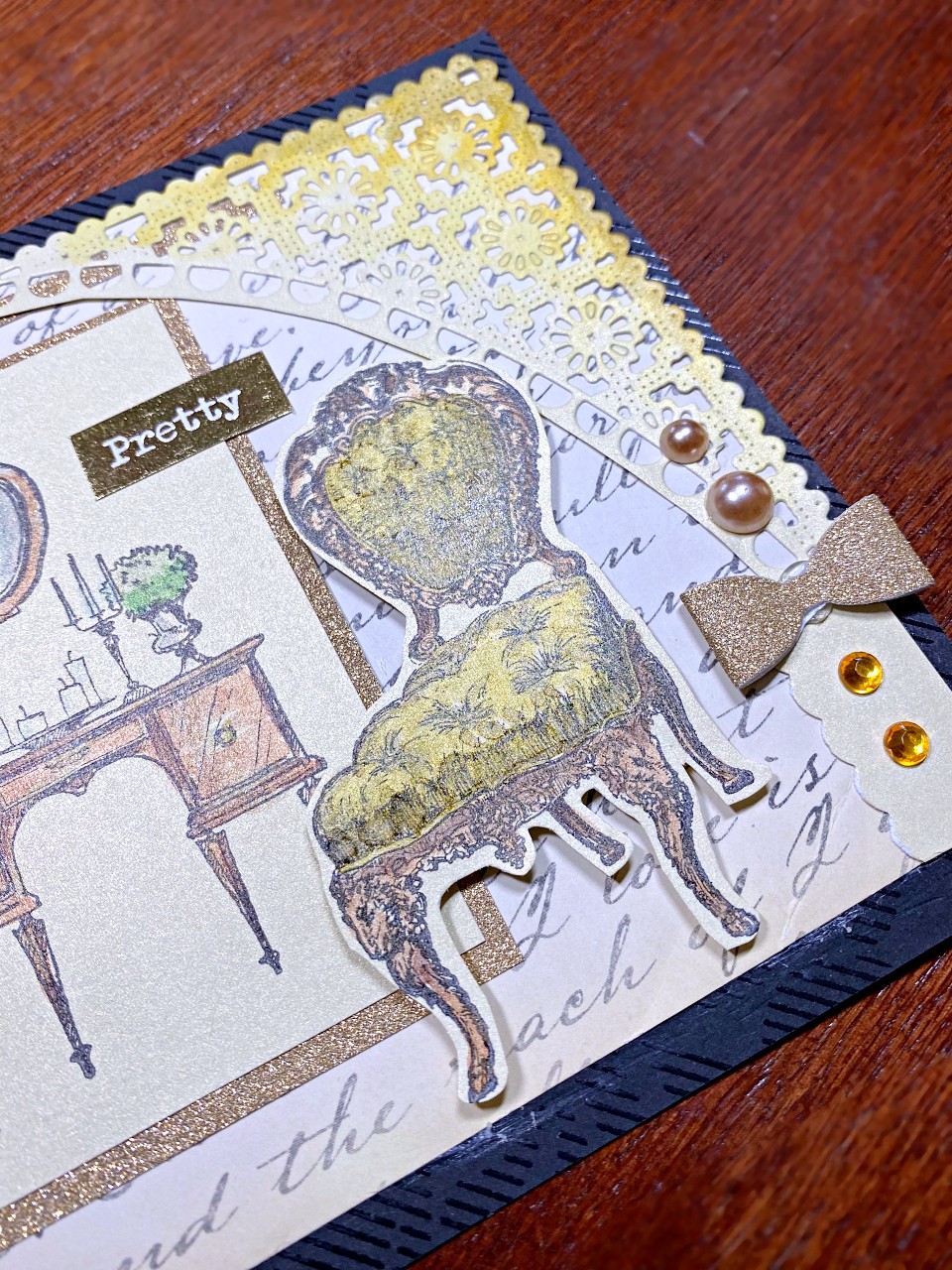 Whether you are making a card to congratulate a bride or just creating some fun fashion themed cards, we have many rubber stamps that you will enjoy stamping to create beautifully "formal" projects.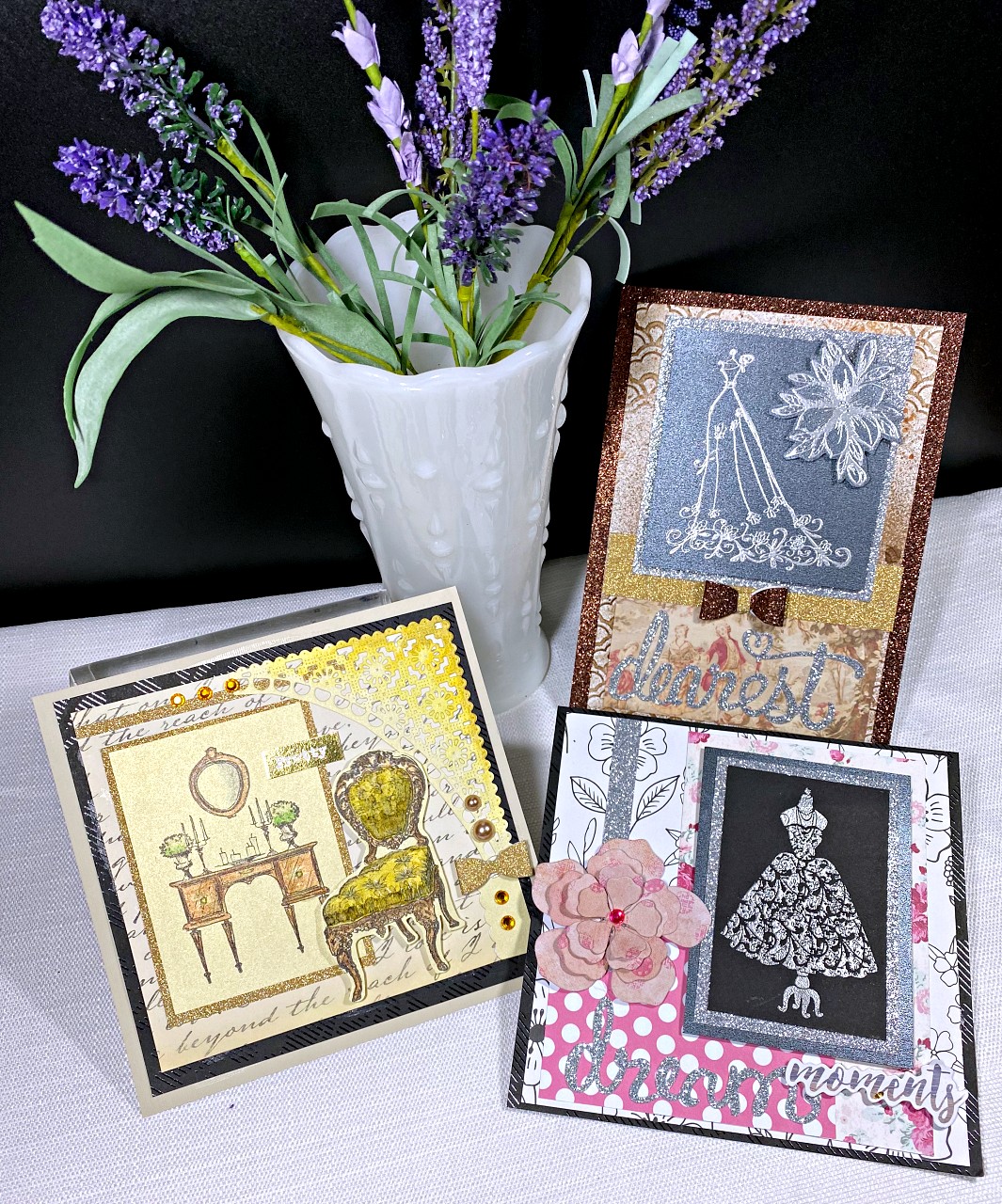 Victorian Velvet Chair Rubber Stamp
Antique Dressing Table Rubber Stamp
Dress Form Flourish Rubber Stamp
We have several other dress form stamps, such as: Steampunk Dress Form, Dress Form Ball Gown, Corset Dress Form, Dress Form Wire Frame and Magnolia Dress Form. Also, our Sewing Kit Collection has a sideview of a dress form. Some other bridal/formal stamps we have are: Lady in Lace, Victorian Evening Dress and City Girls Formal Affair.
We have so many flowers like Lily Cascade, Lily Border, Lillies Pen and Ink, English Roses, Rose Sketch, Rose Blooms, Rose Border and Rose Engraving to name a few! Click here to view our Flowers section.