Posted by Susan J. Deep Red Stamps on Nov 22nd 2022
Whether you have friends or family that are dog-lovers, we will inspire you to make some holidays cards that are a perfect treat for them! Unique and fun, our dog themed stamps are sure to warm their hearts. You can stamp a store-bought card or start from scratch. Below are some cute handmade, dog cards...for people.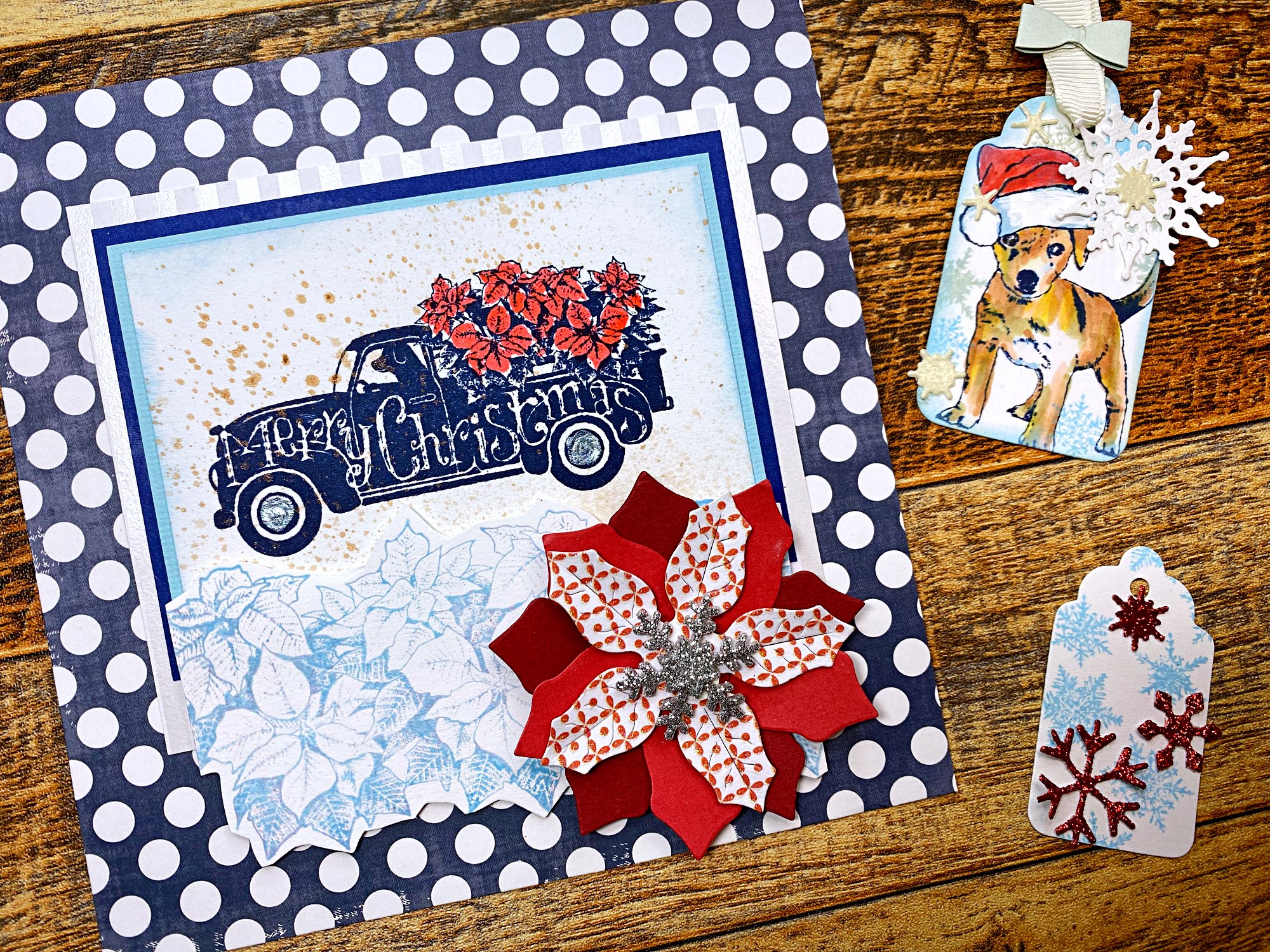 Furry Christmas Rubber Stamp features 3 elements: a cute puppy, a greeting and a snowflake cluster. Also, featured above is our Labrador Christmas Rubber Stamp.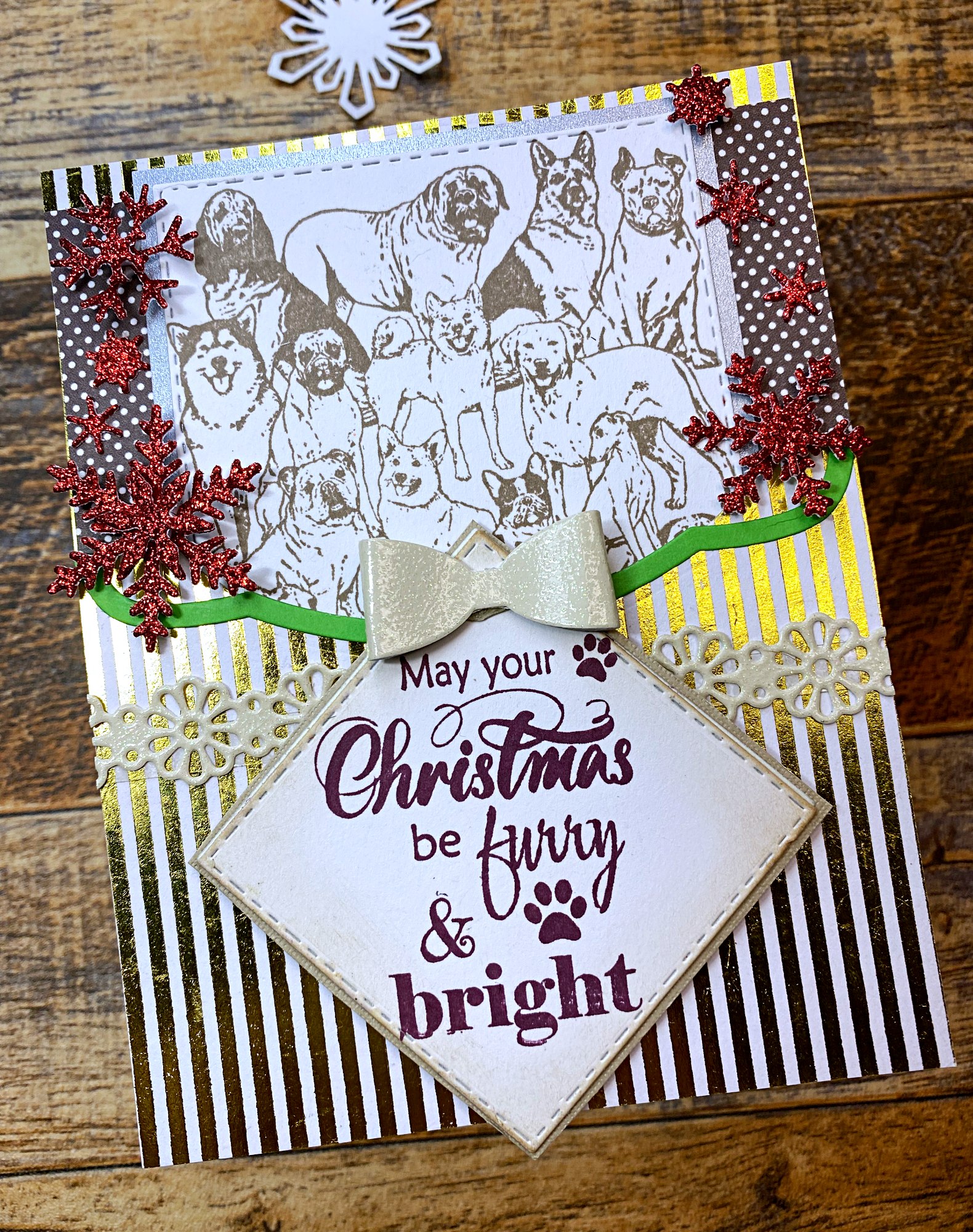 In the card above, we used the sentiment from Furry Christmas Rubber Stamp and our Dogs Background Rubber Stamp for the top portion.
Below is a closer view of the Dogs Background card: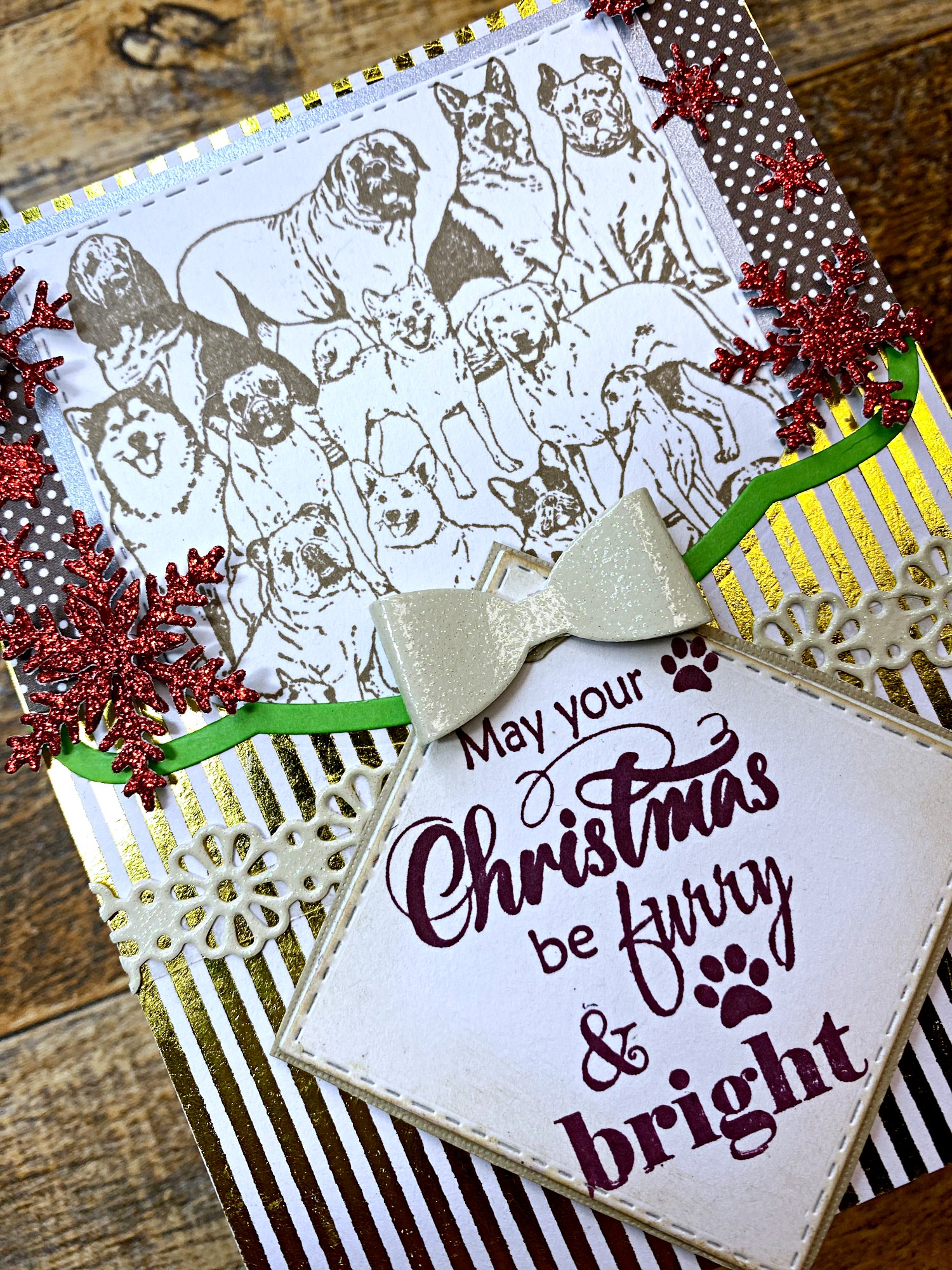 With some red glitter snowflakes die cuts and the sentiment placed on a diamond matte, it makes a truly unique Christmas card.
Here are some more dog stamped holiday cards: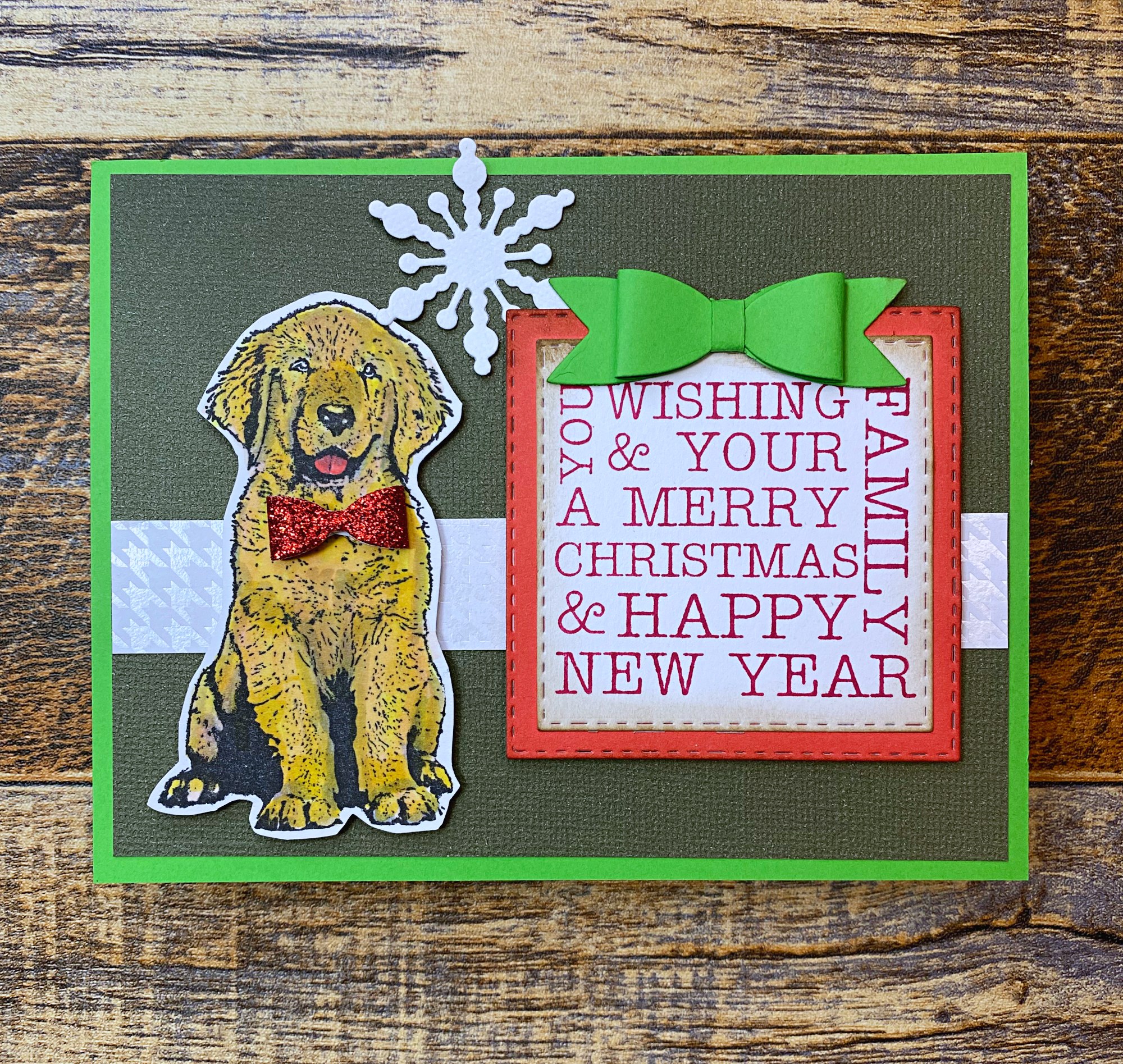 Above, we use the dog part of our Furry Friends Rubber Stamp (the other part is a cute cat, not pictured). Along with a great Christmas greeting stamp, Wishing You Rubber Stamp.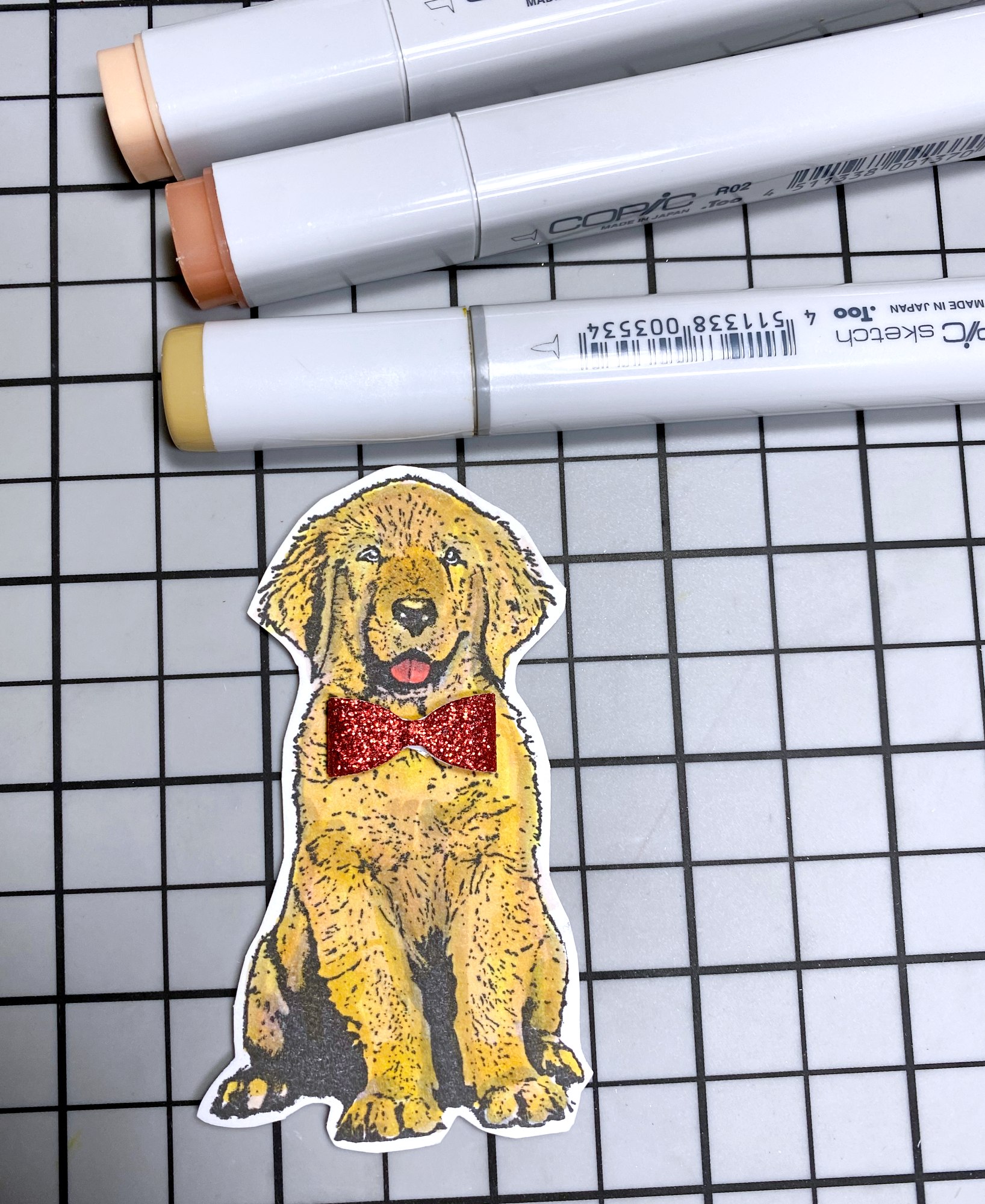 Use your beige and yellow tinted markers for this Golden Retriever stamp!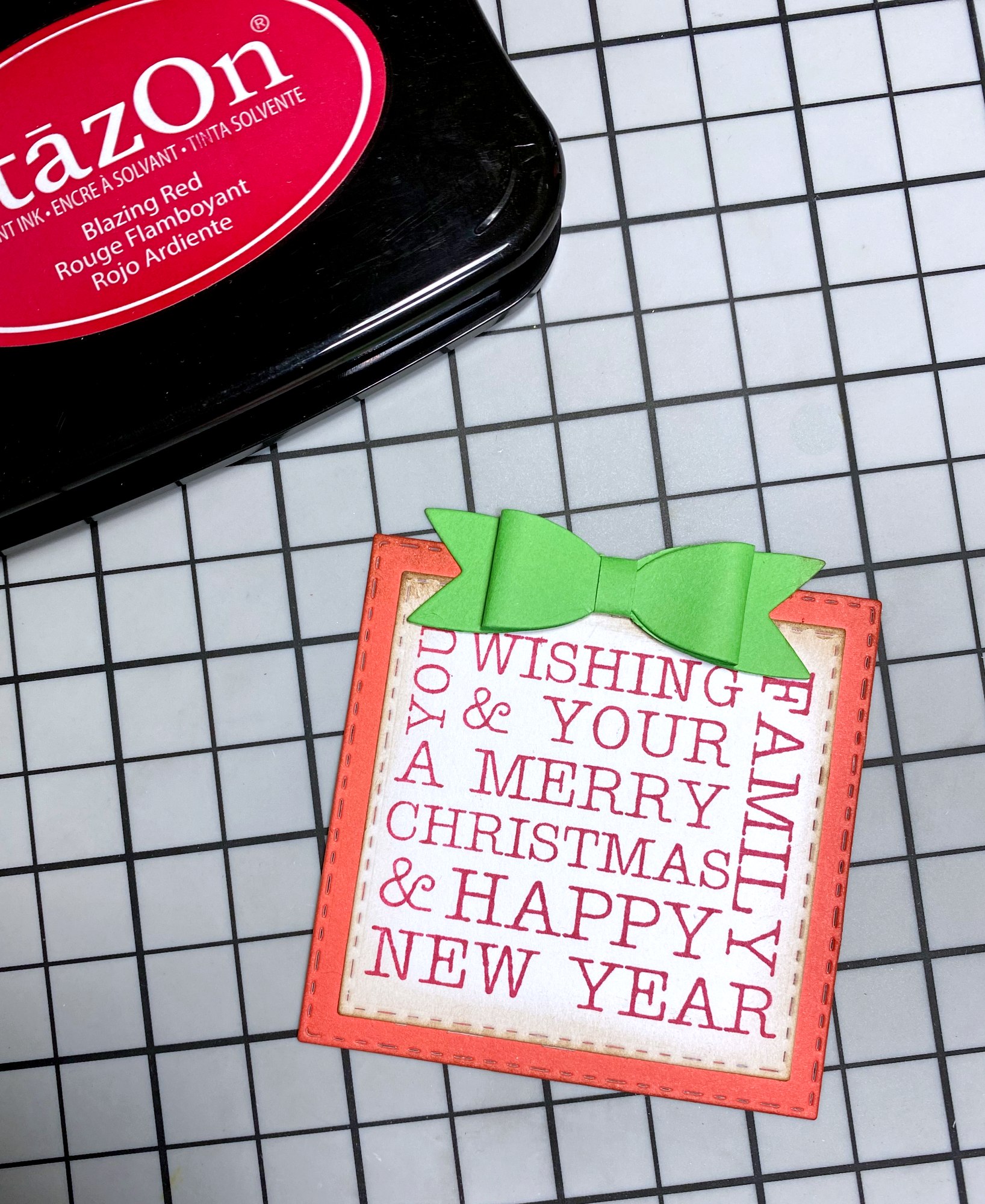 Next, we use a dog stamp that already contains the greeting: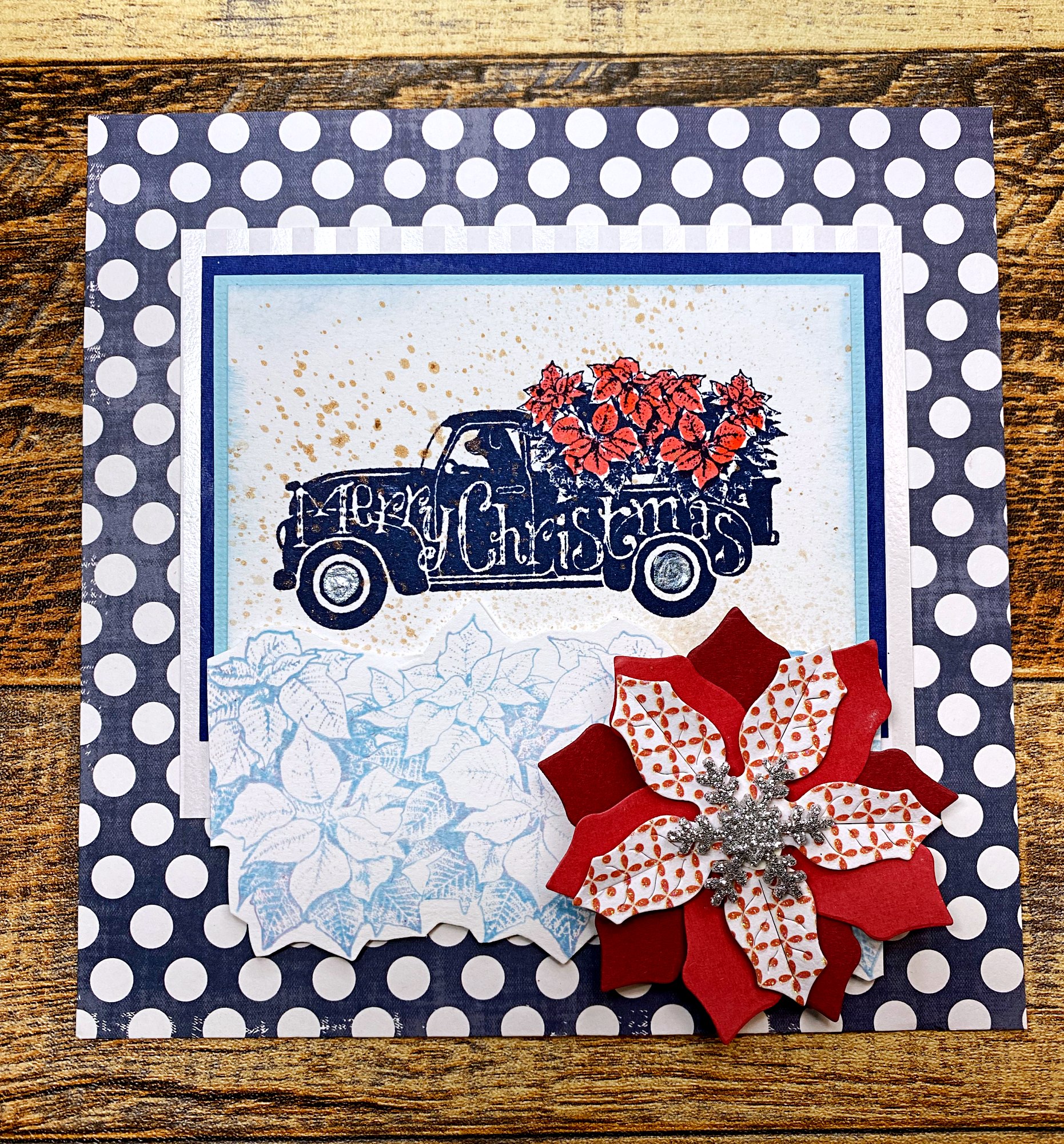 Here is a fun fact: Our Poinsettia Borders Rubber Stamp is the same design as the flowers in the back of the pickup truck of Labrador Christmas Rubber Stamp.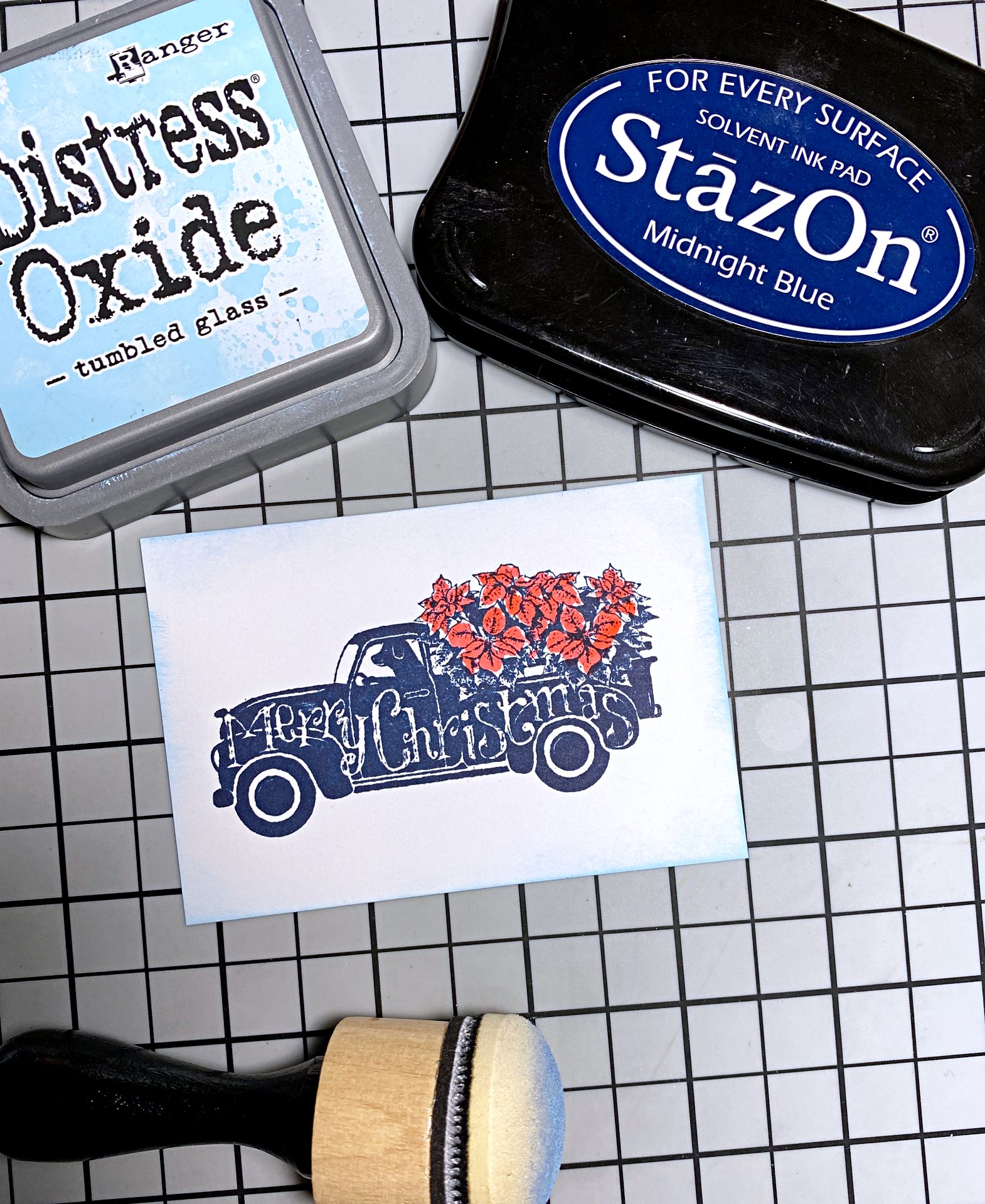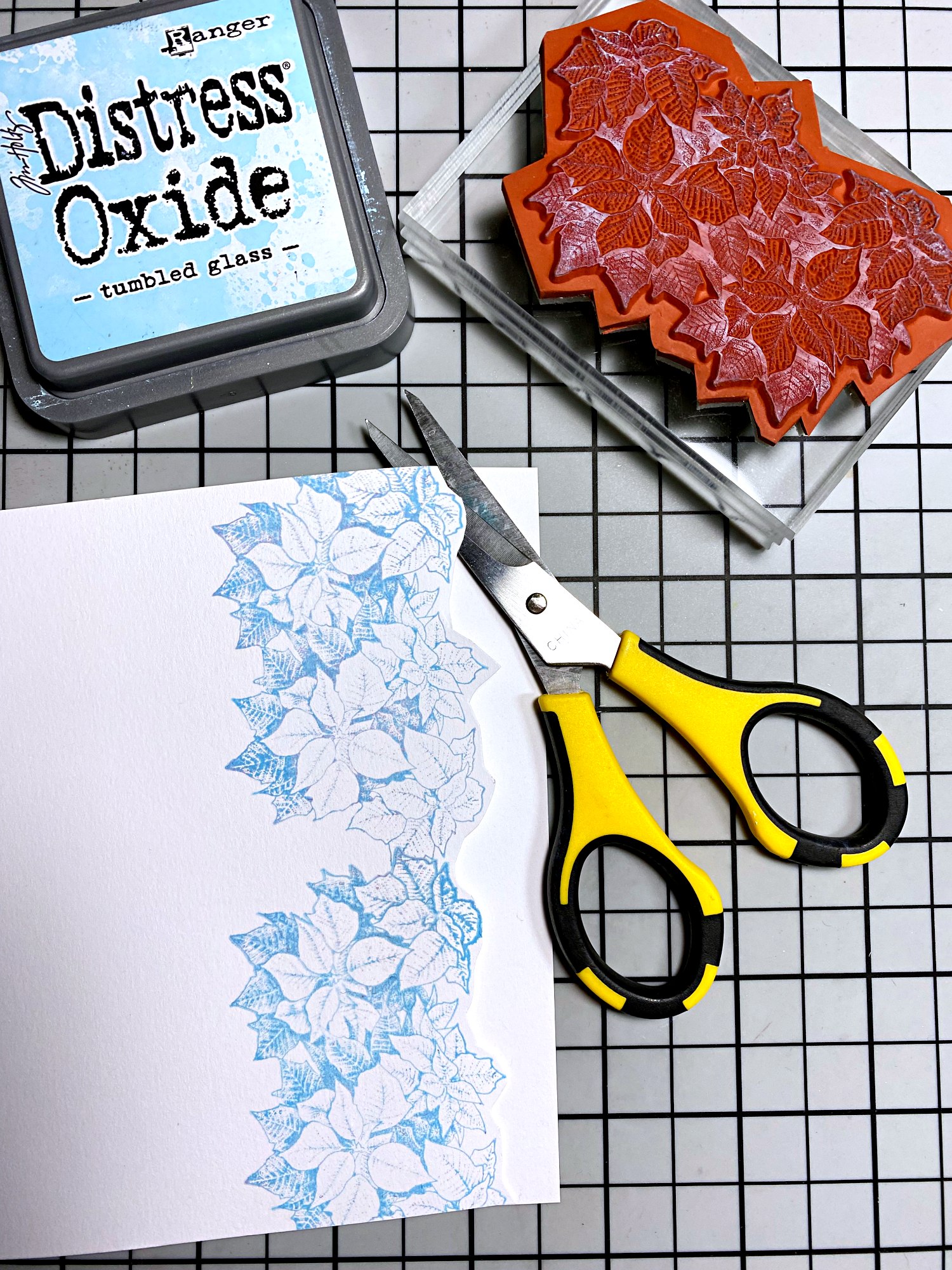 I simply stamped the Poinsettia Border Rubber Stamp in Distress Oxide Tumbled Glass ink and cut around the design. Then, I placed it in front of the Labrador mat.
Creating a Christmas card in blue colors is always fun Just pick 2 or 3 shades of blue to work with and they will come out great!
Stamping with our dog themed stamps this holiday season will give that warm and fuzzy feeling you have been searching for. Merry Christmas, dog lovers!