Posted by Susan J. Deep Red Stamps on Sep 7th 2021
Our Denim Pocket Rubber Stamp is a versatile stamp for paper crafts and fabric crafts. I'll show you how to use it to make a cute and useable pocket embellishment on a t-shirt.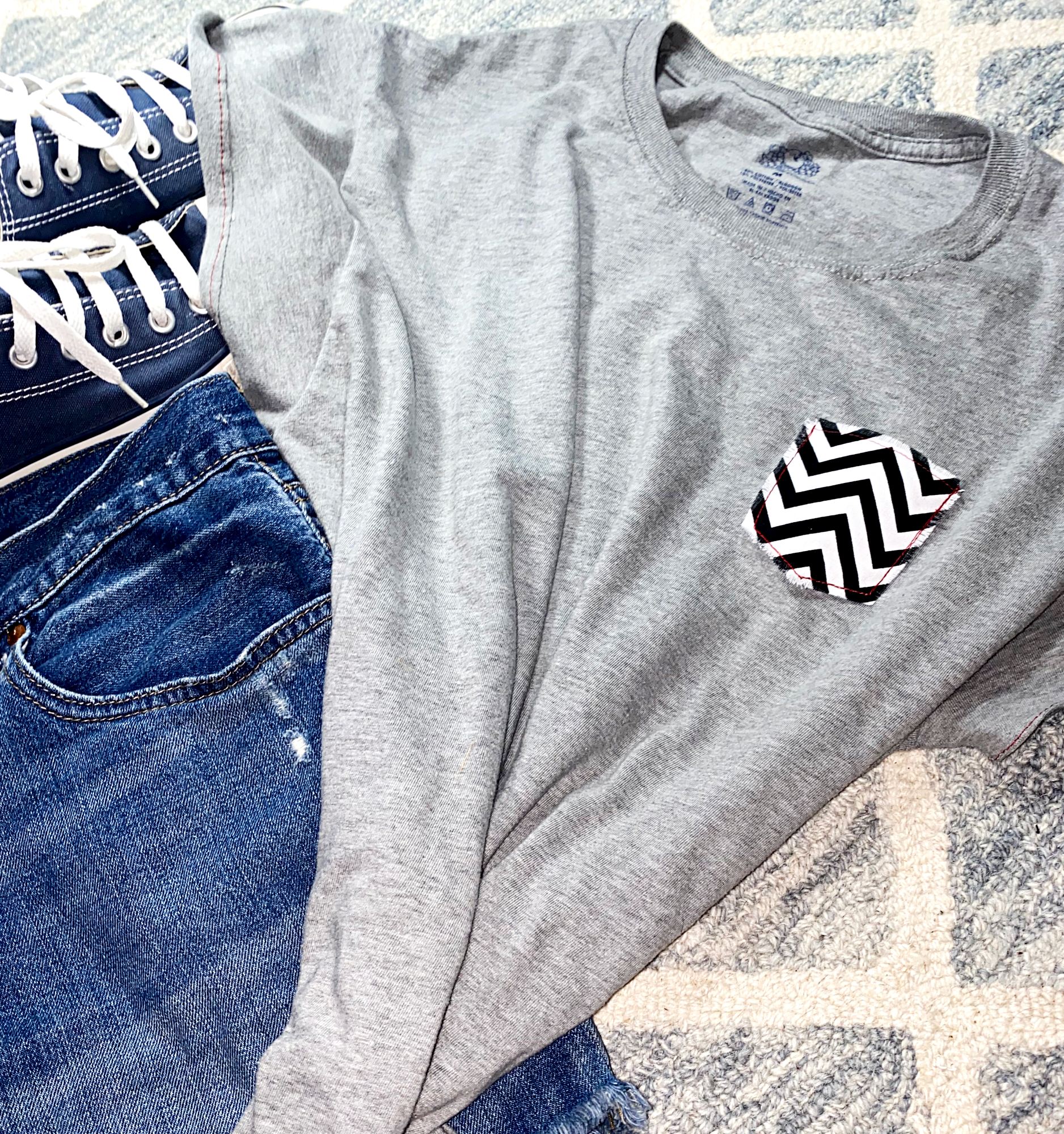 You'll need:
fabric piece at least 3.5" x 3.5"
fusing layer (iron on or sew in)
stamping ink (any type)
Denim Pocket Rubber Cling Stamp, Deep Red Stamps
pins
t-shirt
scissors
You can hand sew or machine sew, your choice. If you use iron on fusing, you can simply hand sew the pocket onto the tee, so a sewing machine is optional.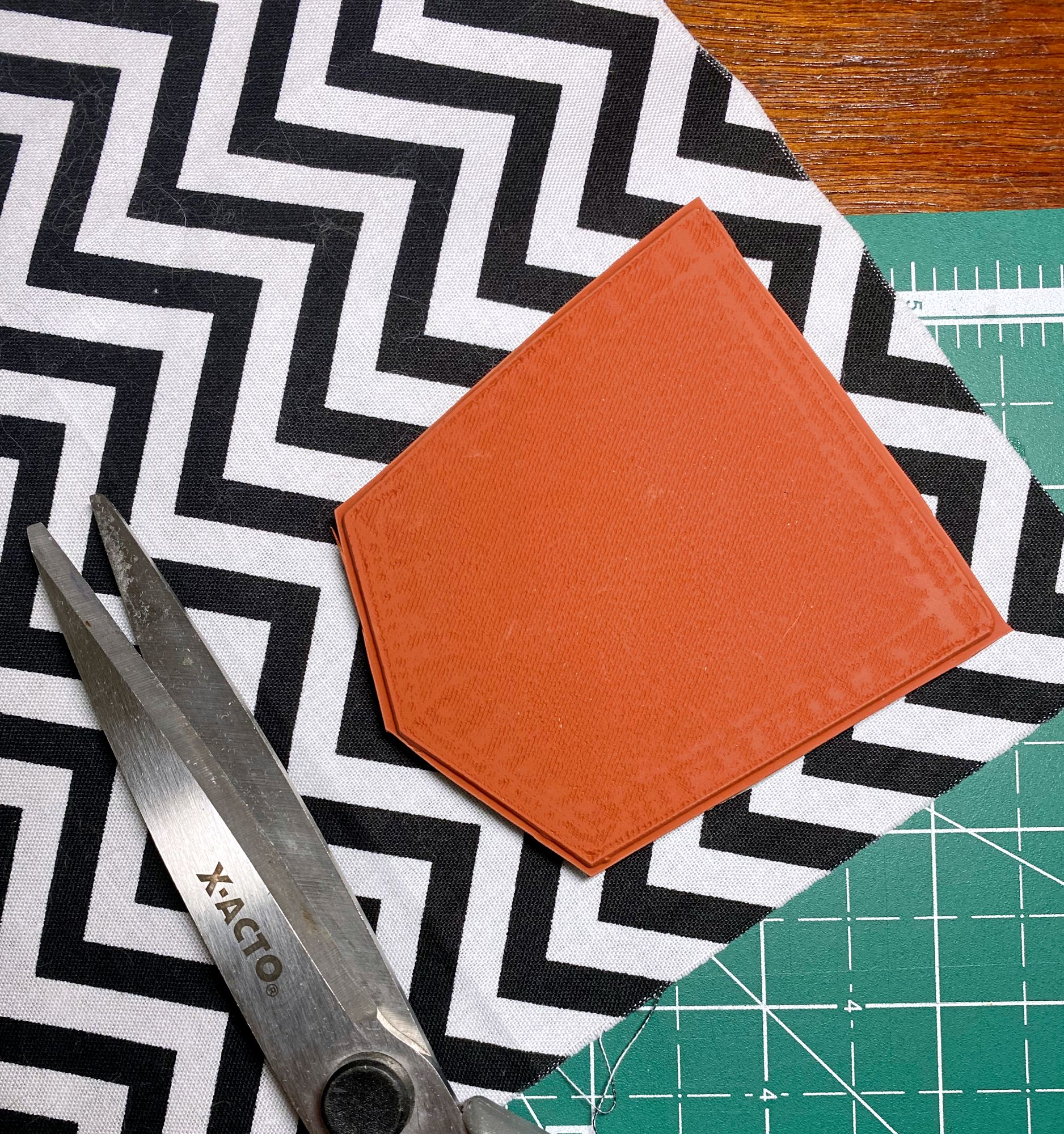 For my fabric, I chose a cotton chevron print that looks good on the grey cotton t-shirt. I got this fabric from the quilting/fabric section (they're called, 'fat quarters" and they folded and pre-labeled in the store). Walmart and Amazon have many patterns available. Also, you can use any fancy fabric, like silk or velvet since you aren't actually stamping onto the fabric. Cut a piece of your fabric at least 3.5 inches x 3.5 inches. The denim pocket measures about 3 inches x 3 inches.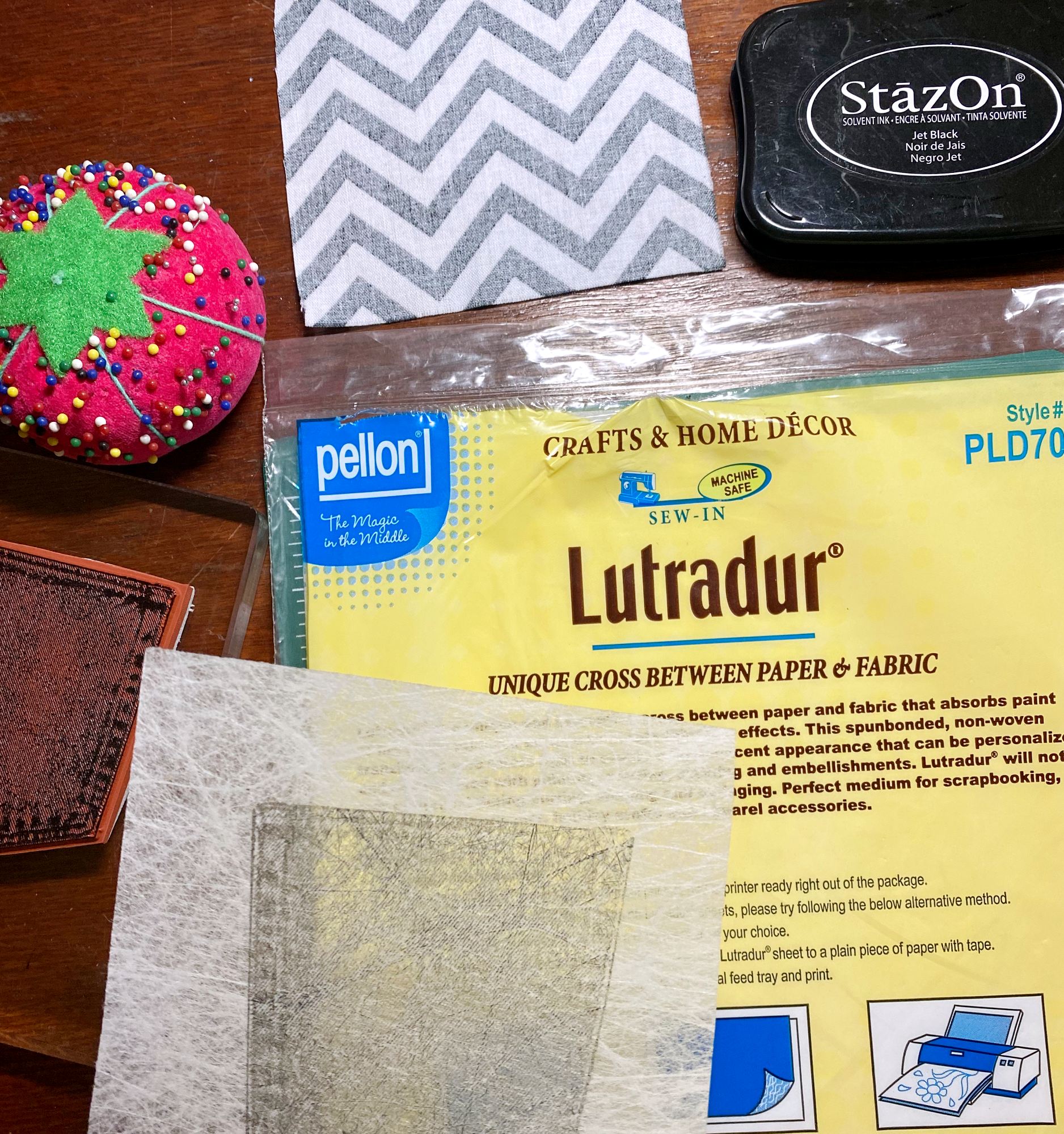 The fusing I used comes in a package, called Lutradur. It held up to its first washing, no problem. Experienced sewers will have some other type of fusing and it will work just as good. This will serve as the lining of the pocket that you won't see. Optionally, you can line the inside of the pocket with the same fabric as the front, so you'd be working with 3 layers instead of 2, but this is up to you.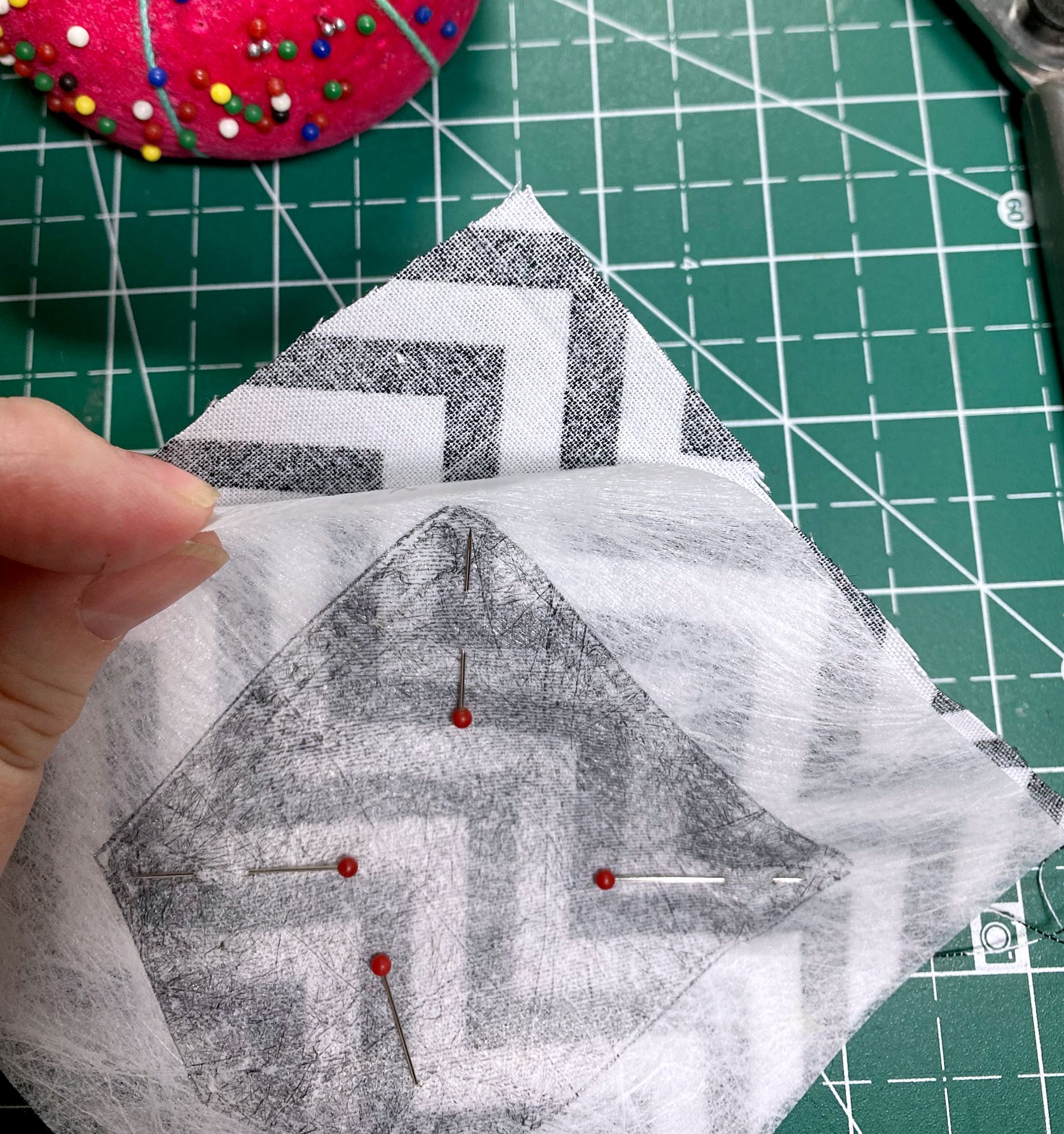 Use any type of stamping ink. I used StazOn because it dries fast. After you have stamped the Denim Pocket onto the fusing, pin it onto the BACK SIDE of your fabric. With scissors, trim around the denim pocket.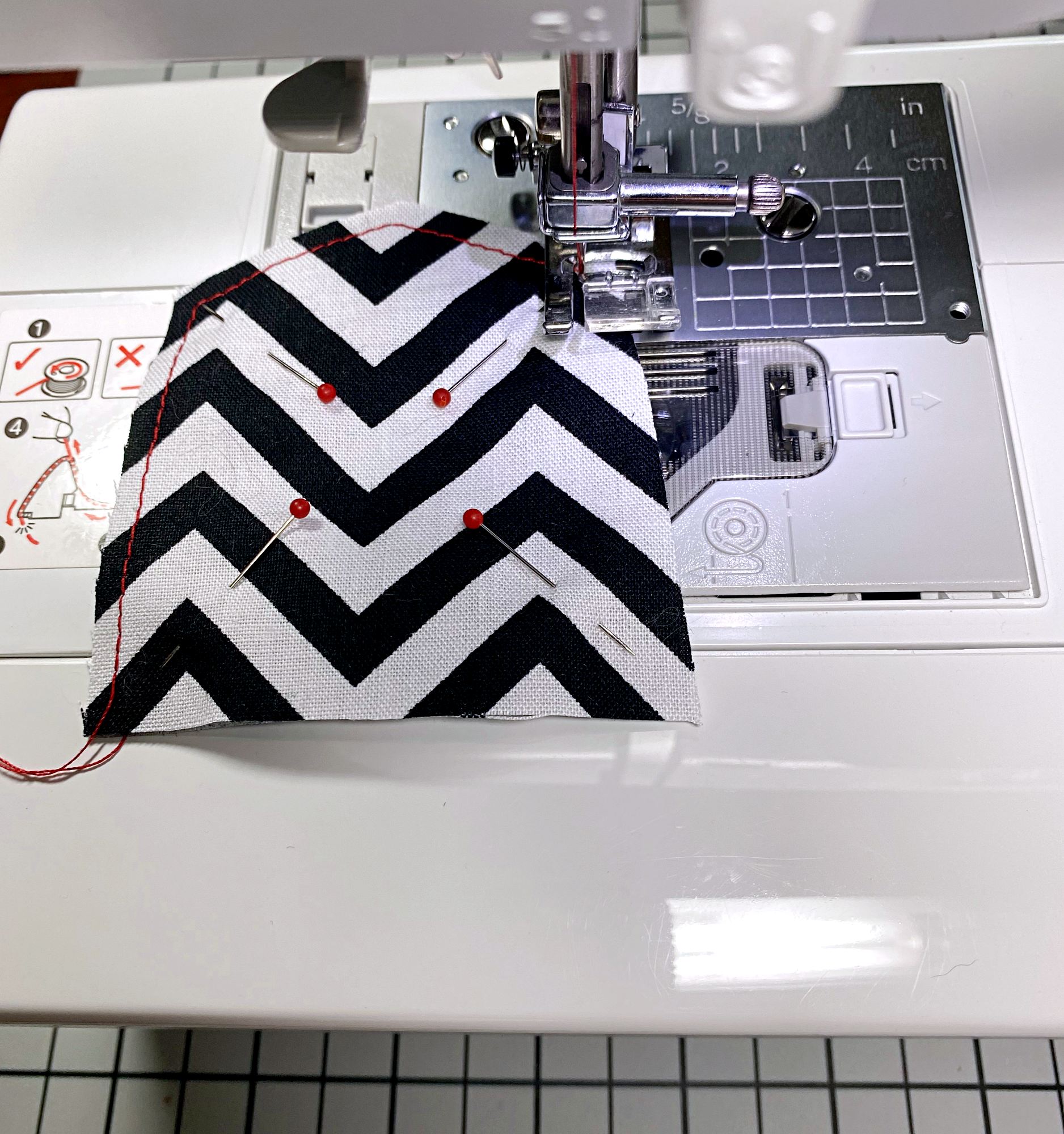 Looking at the fabric side, sew your fusing to the fabric all around. I used red thread so there would be a contrast. Think like a fashion designer, Be bold!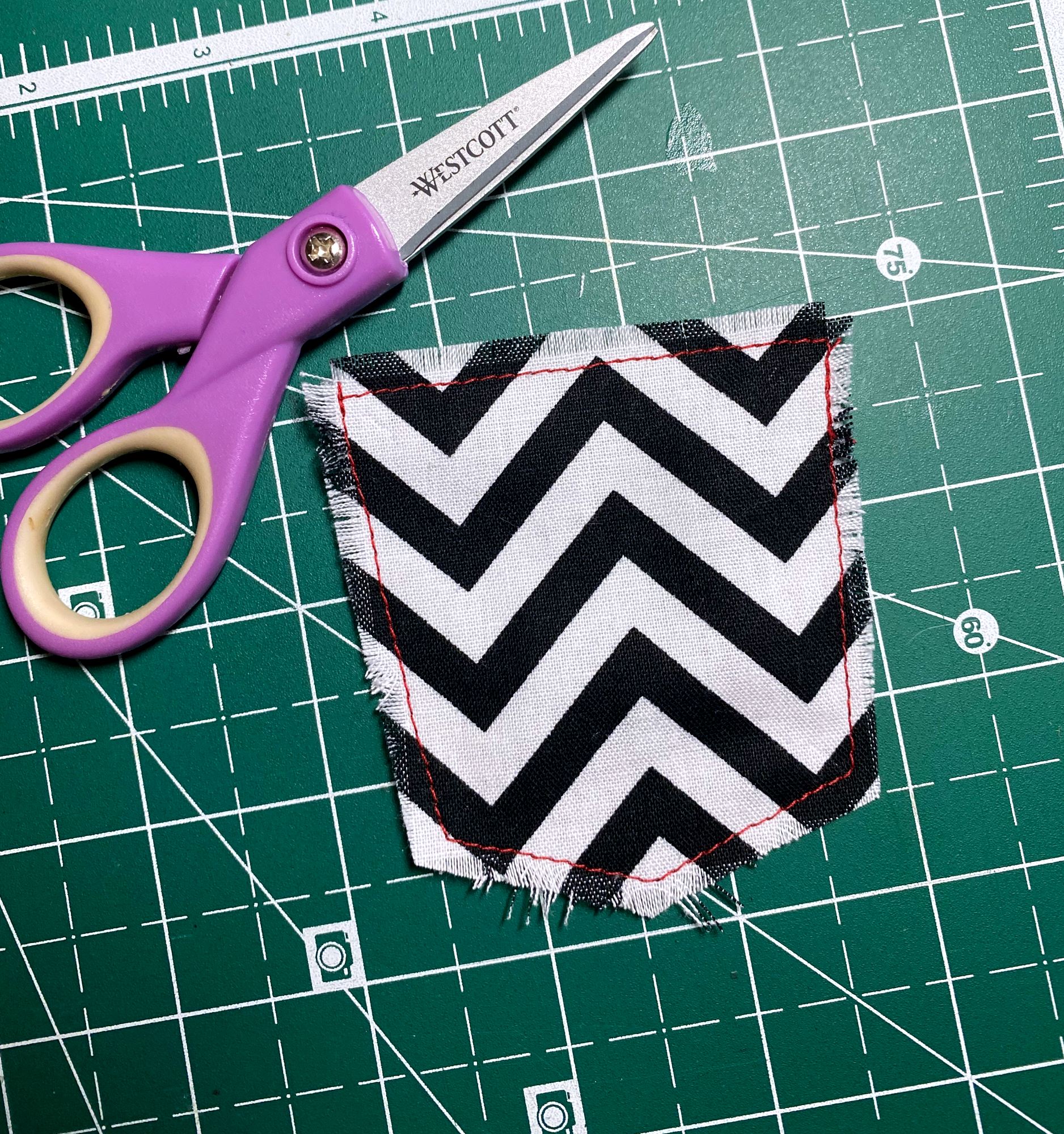 Another bold move....I frayed the edges. The sew line allowed a place for the fraying to end.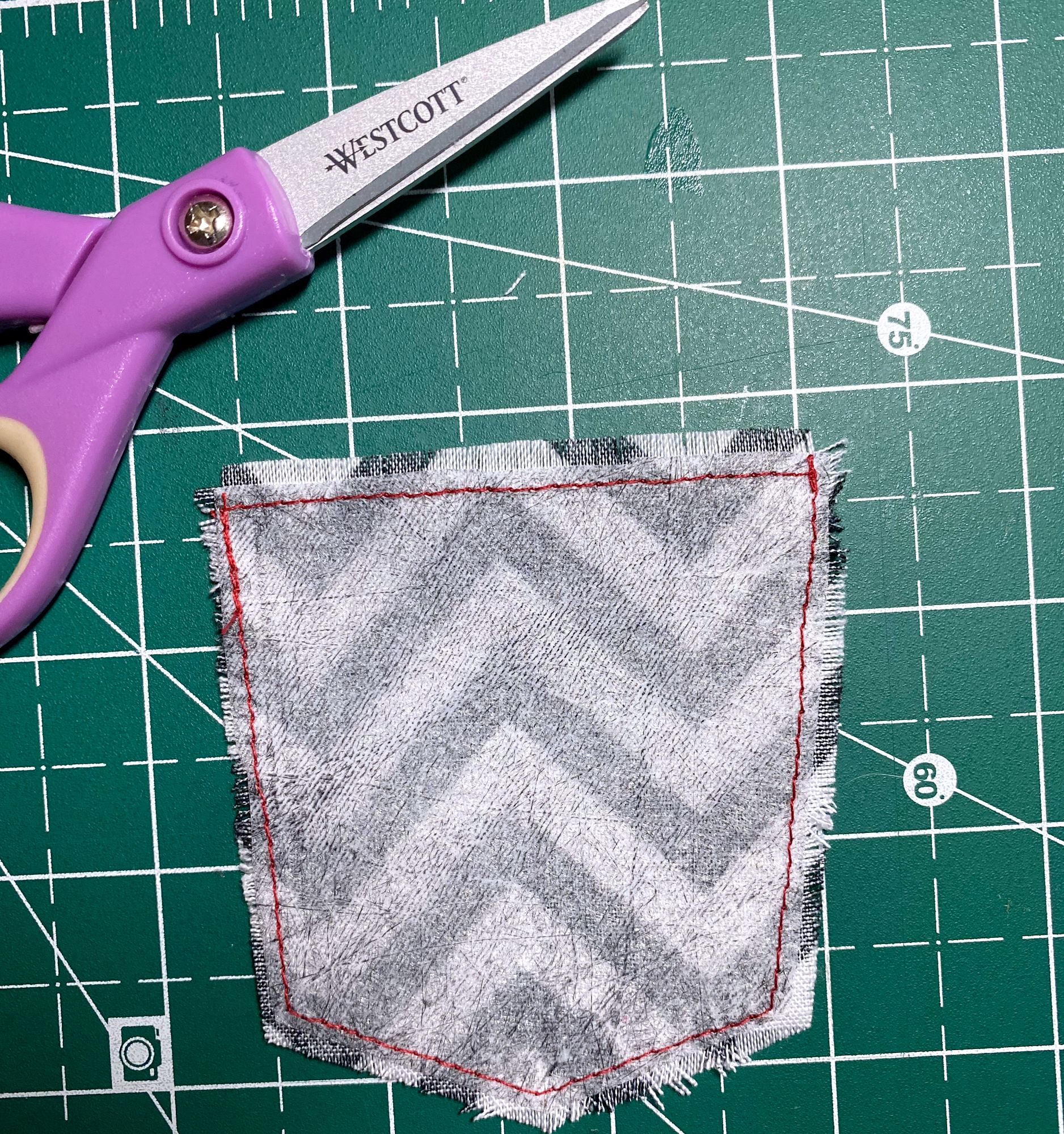 I also trimmed the fusing on the back side (trim close to the sew line) so the fusing would not show through the fabric's frayed edges of the front.
Place the pocket onto the t-shirt and pin it in place. Feed the front layer into the sewing machine and sew only the 3 edges. Remember to leave the top open.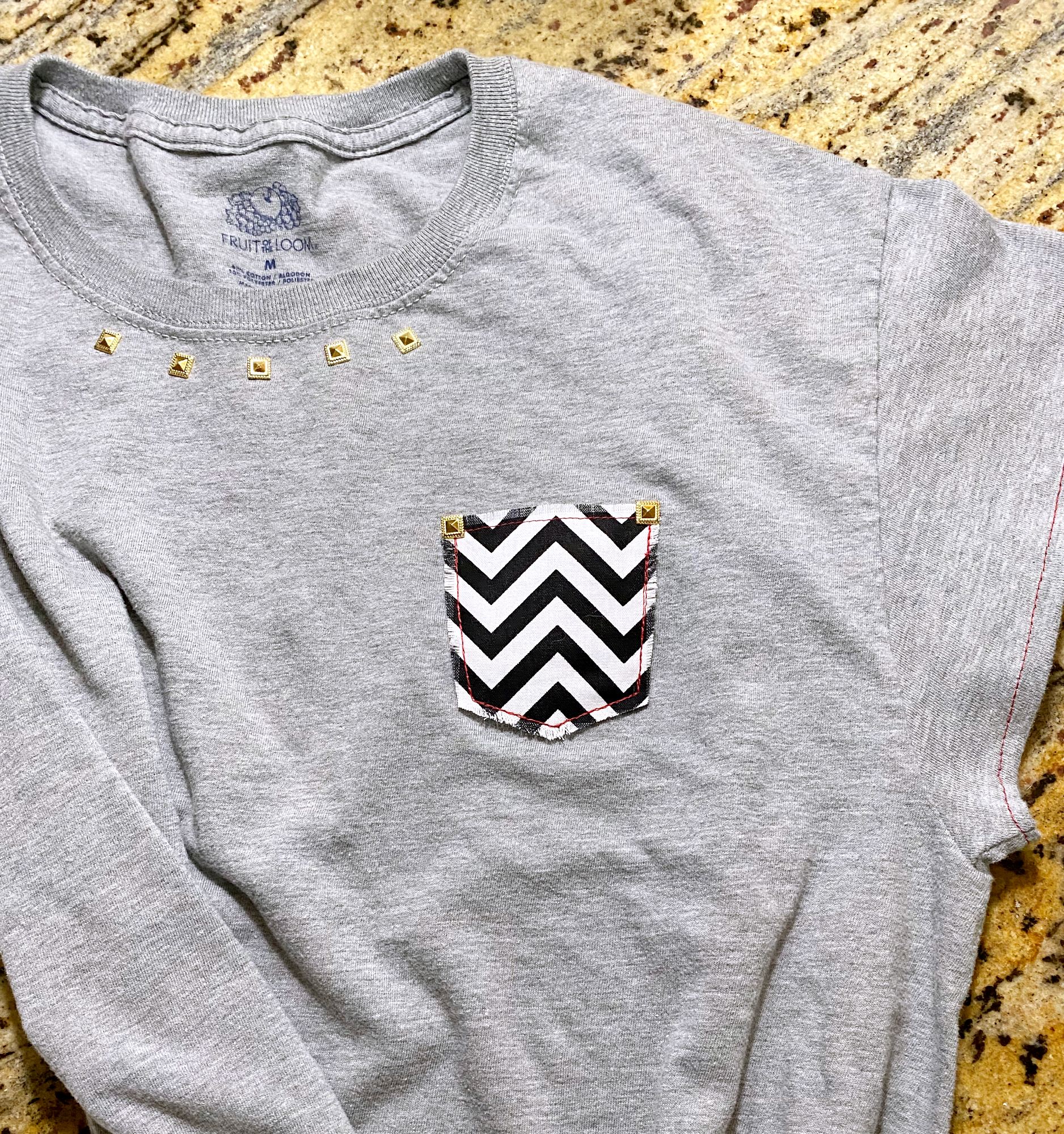 Optional, add some iron on embellishments (called, "hot fix" jewels in crystal or metal) to the corners of the pocket and along the neckline. You've taken a boring t-shirt and made it special! Michaels, JoAnnes, Walmart and Amazon carry so many great tshirts to decorate. I recently saw that Michaels carries the brand, Bella+Canvas shirts which have an amazing soft feel to them.
While still channeling my inner fashion designer, I trimmed the sleeves a bit and used the same red thread to hem them. You'll find ways to decorate your shirt once you start your project. Have fun using our Denim Pocket stamp for this fashion project. Upcoming, other ways to use our Denim Pocket rubber cling stamp in paper projects, too. Stay tuned!