Posted by Susan J. Deep Red Stamps on Jan 29th 2021
Take a plain, manila file folder and transform it into something beautiful with rubber stamps and pretty papers. All you'll need is two 12" x 12" paper sheets and an 8.5" x 11" sheet of paper for the front (or 9" x 12" if it comes from a paper pad). The large 12x12 sheets are used for the back and inside lining. The letter sized sheet is for the front. It's time to use those super pretty papers that you've been saving and place them on the front of your folder. Then finish decorating with stamps, strips of paper, washi tape, stickers and more.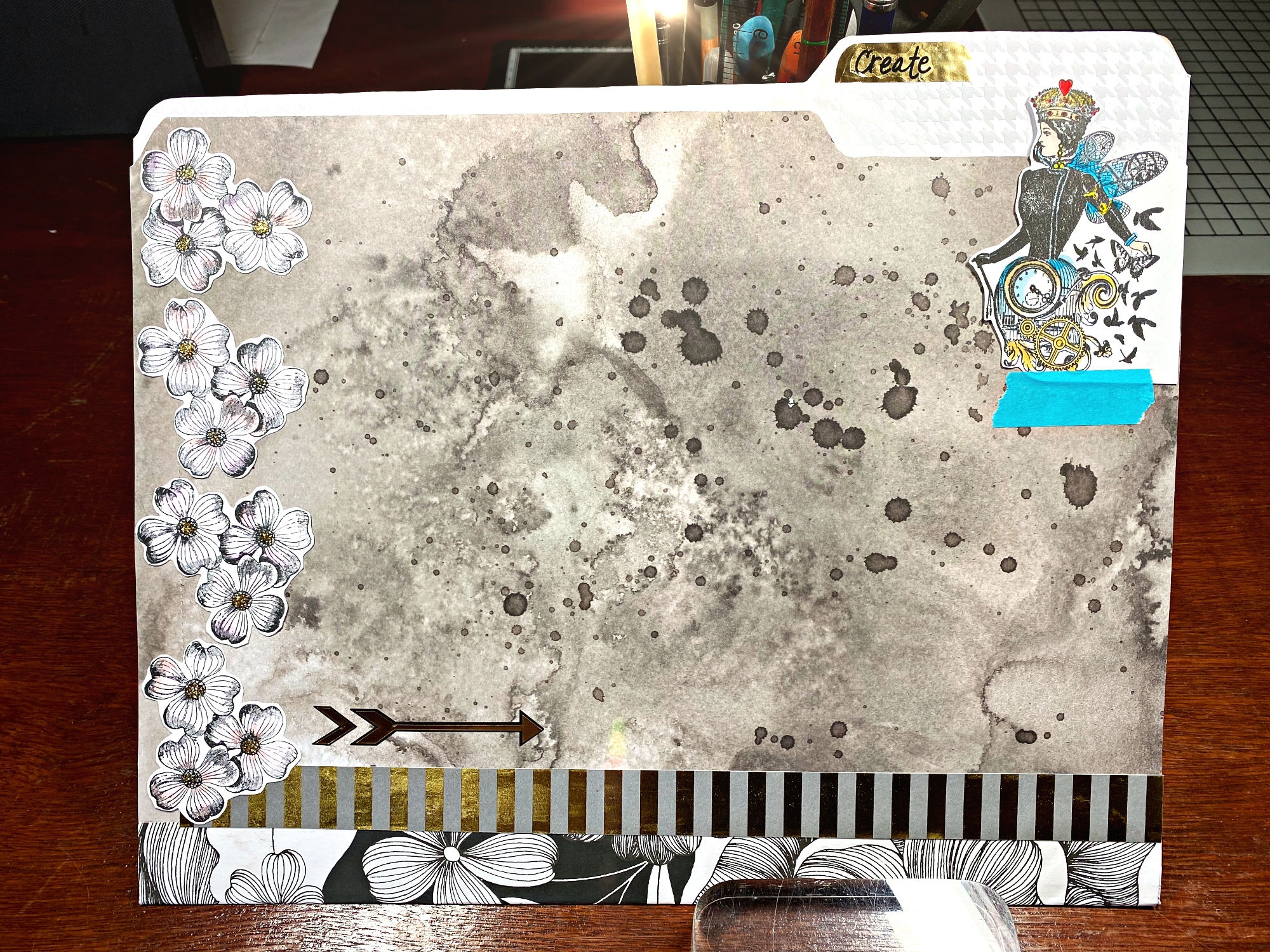 For this project, I chose to use a grey, watercolor print 8.5" x 11" sheet of paper because I wanted the stamped images to stand out.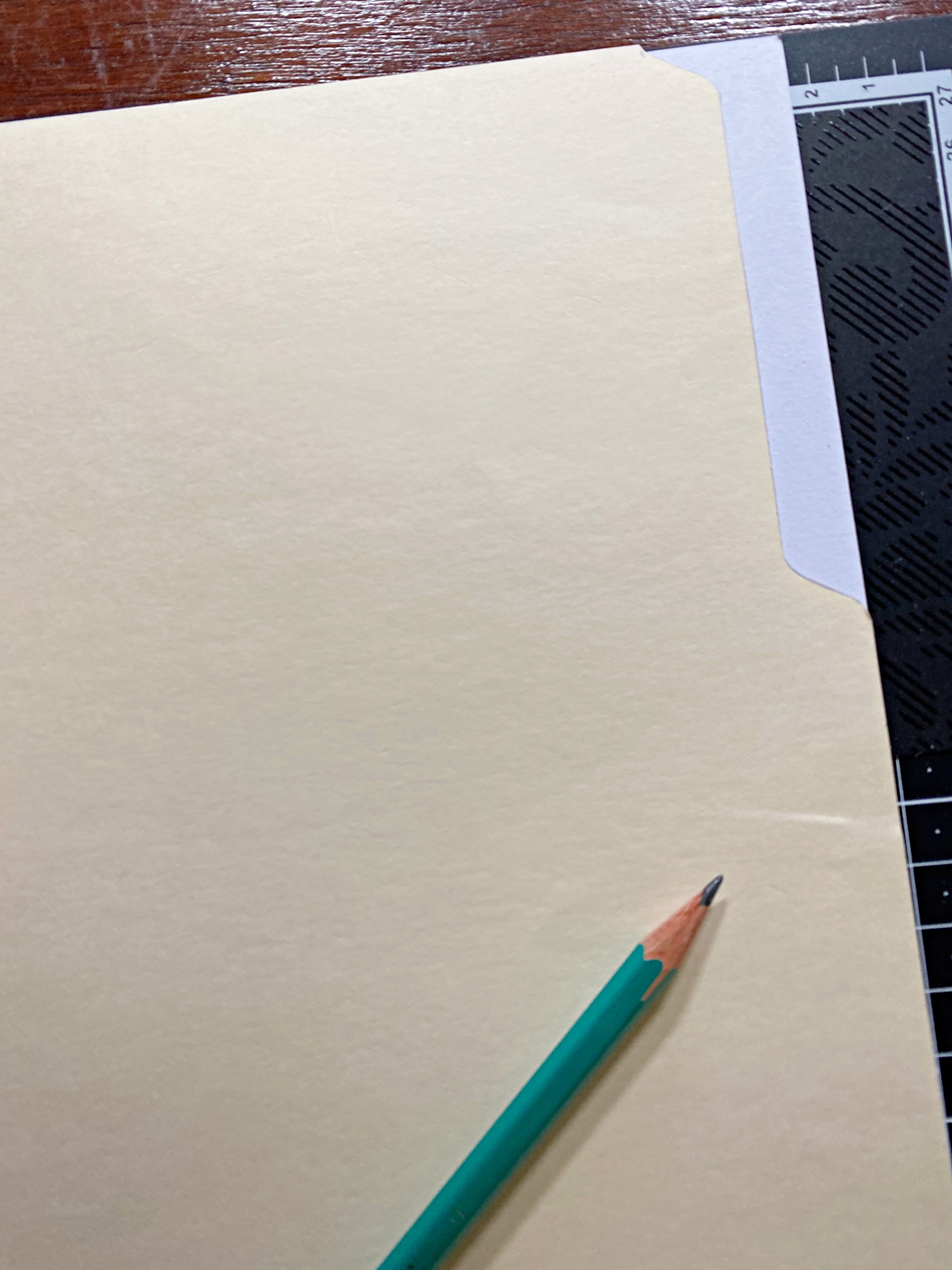 Start with the front of the folder and trace the top line of the manila folder onto the back of your pretty paper. This will be the line you cut with scissors.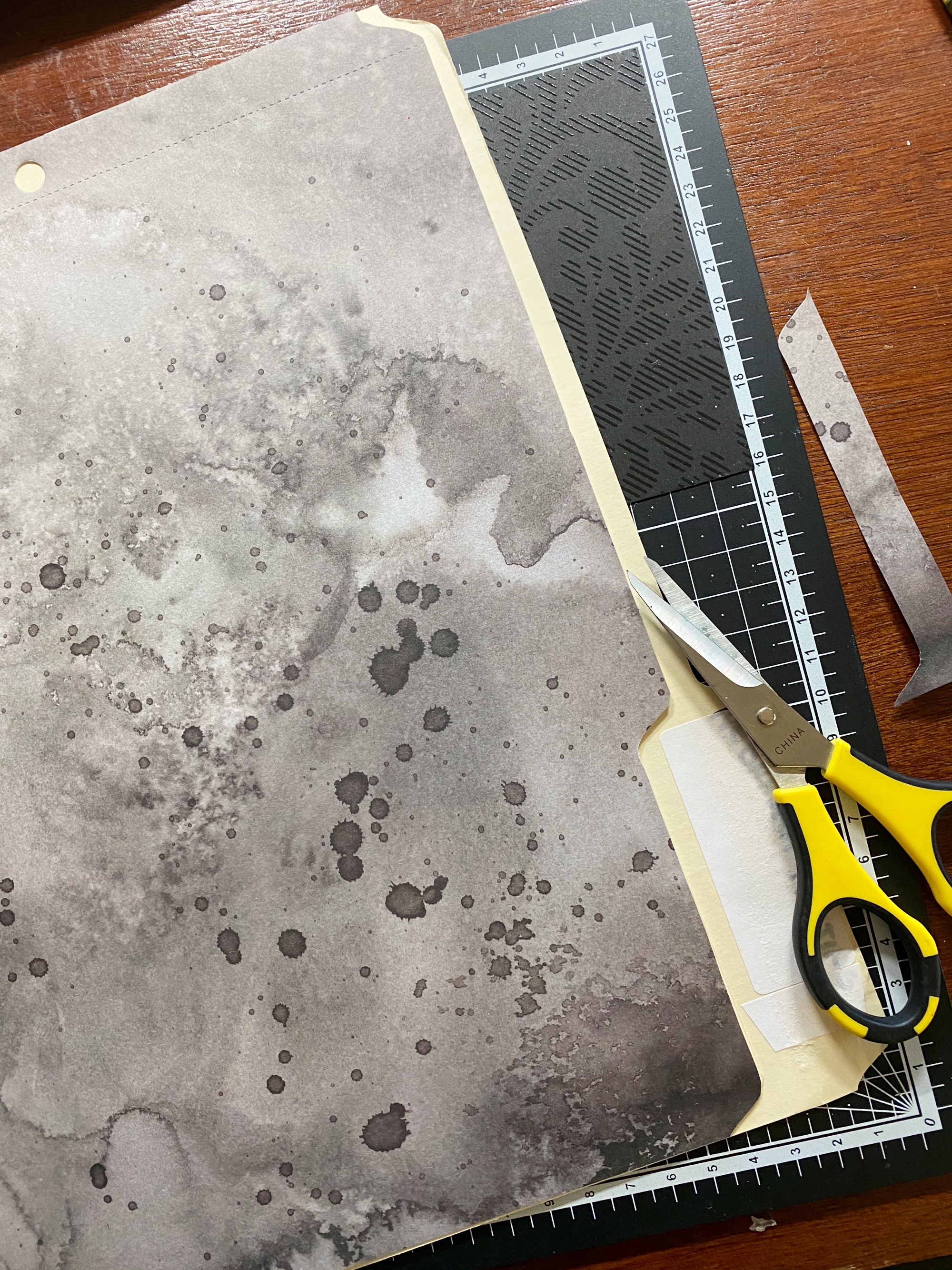 It's okay if your paper has the serrated line and hole punch from the pad, you'll cover those parts up. Simply cut out a circle from the scrap piece and glue it into the hole. Note: A standard manila folder dimensions (letter size) is 9" x 12". if you're pretty paper is smaller actual 8.5" x 11", you'll have to use a border piece of paper or trim your finished folder to the edge.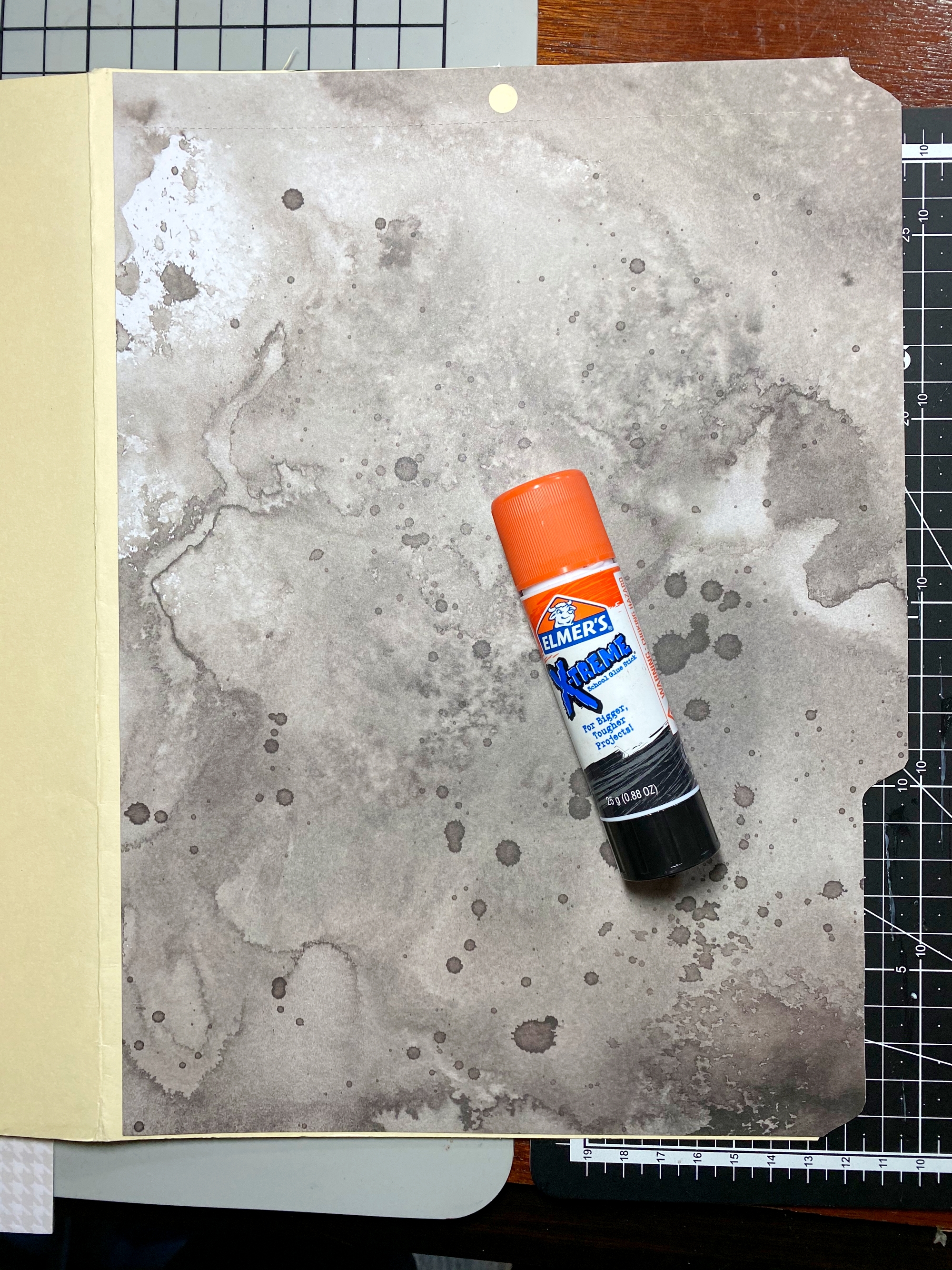 Use a good glue stick to adhere the pretty paper to the folder front.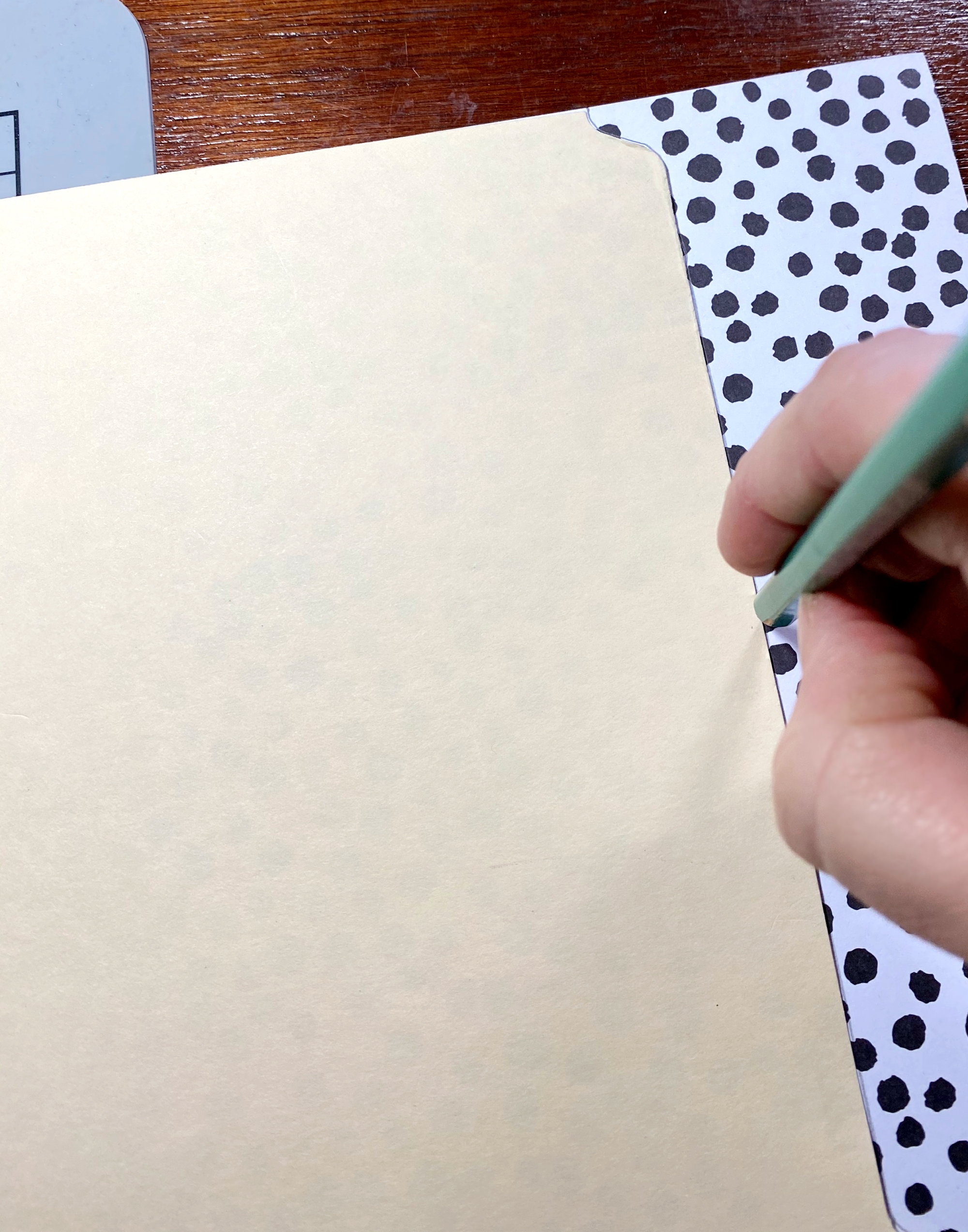 Next, trace your 12 x 12 paper that you'll use on the back of the folder.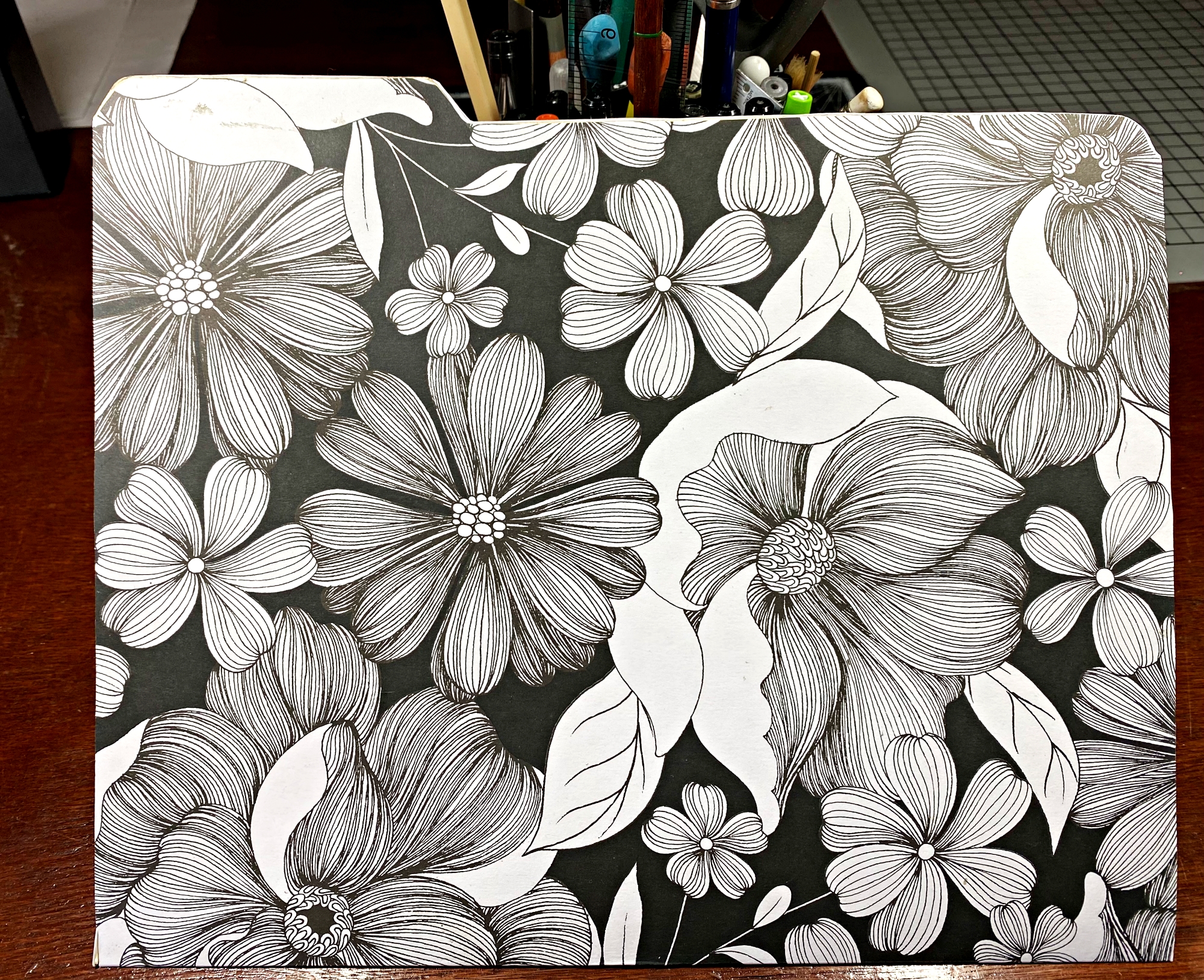 Use the manila envelope as a template. Then at the end, you can trim it to whatever width you like. I used a black and white flower print for the back.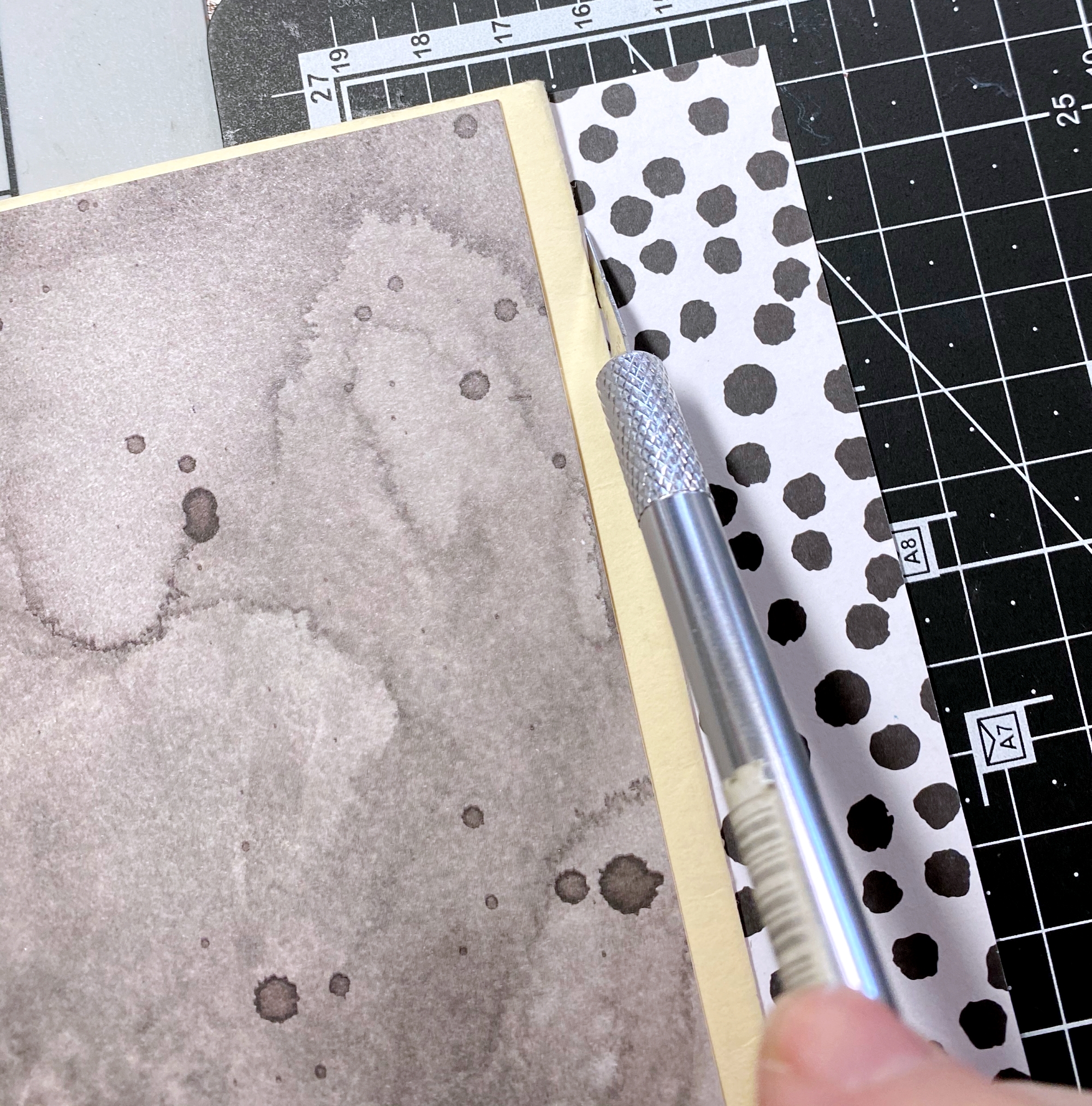 Trim around the top and let the excess fold over to the front of the folder. Use an XActo knife to score the edge to make folding easier. Glue the back paper onto the folder.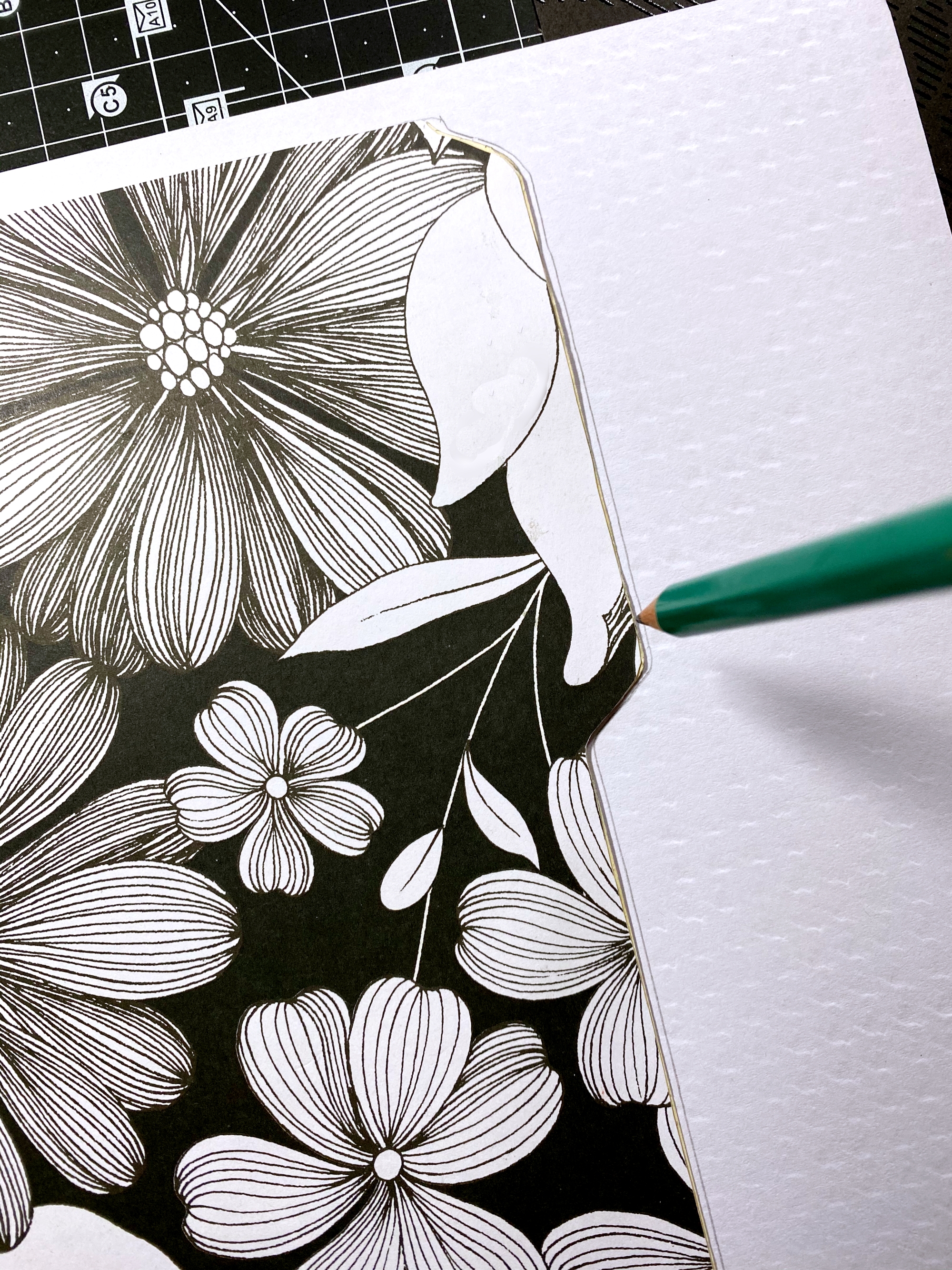 Next, trace for your inside liner. I used a white, houndstooth embossed 12x12 paper for my liner.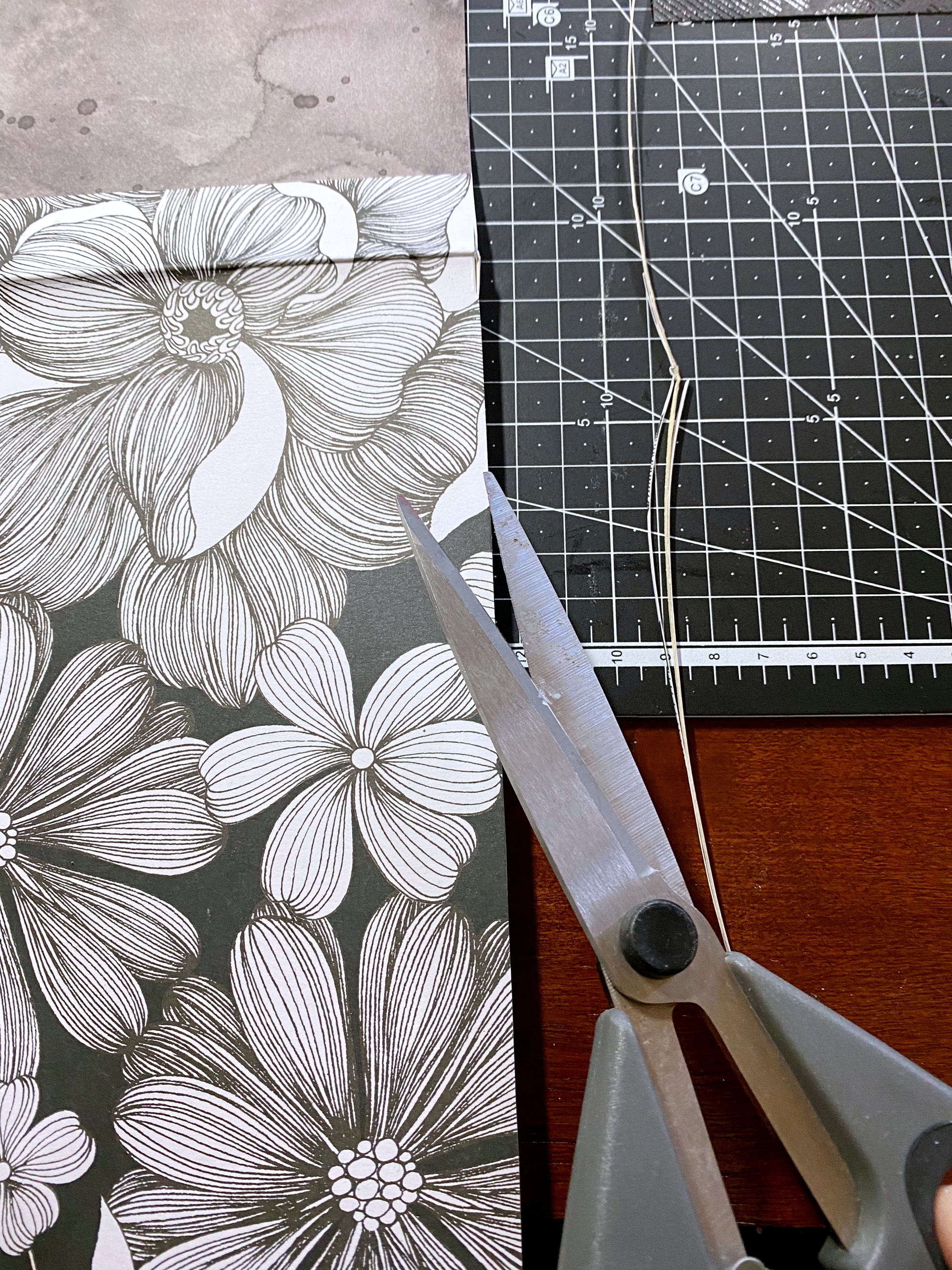 If you have any uneven edges to the folder, no problem. Just use a good pair of scissors and trim away. Remember, you can trim the folder to whatever size you want.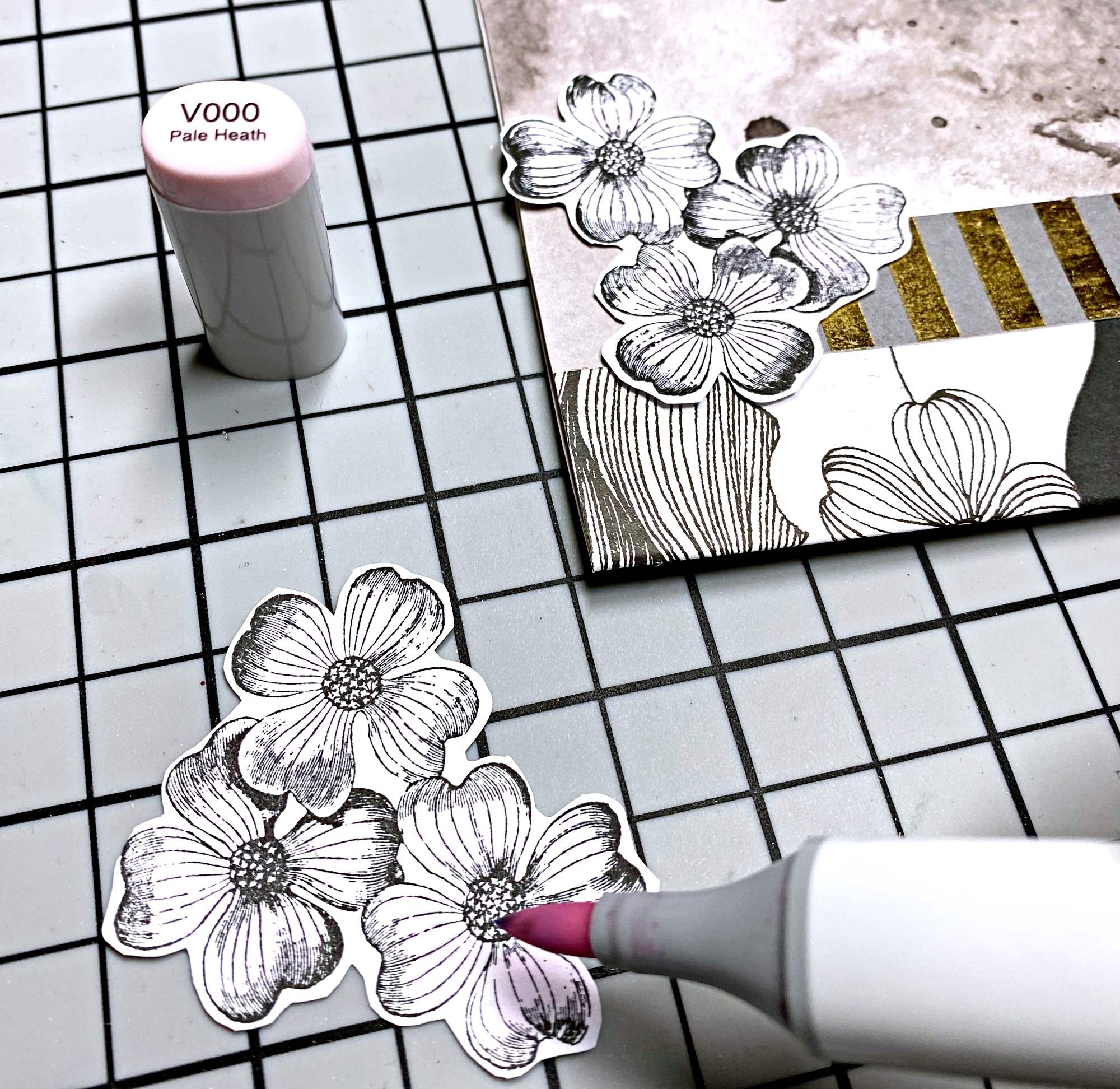 To decorate, I stamped our Dogwood Flowers Rubber Stamp 4 times onto white card stock, cut them out and added a touch of color to them. I also added gold glitter glue to the center of each flower. This was my border decor on the front.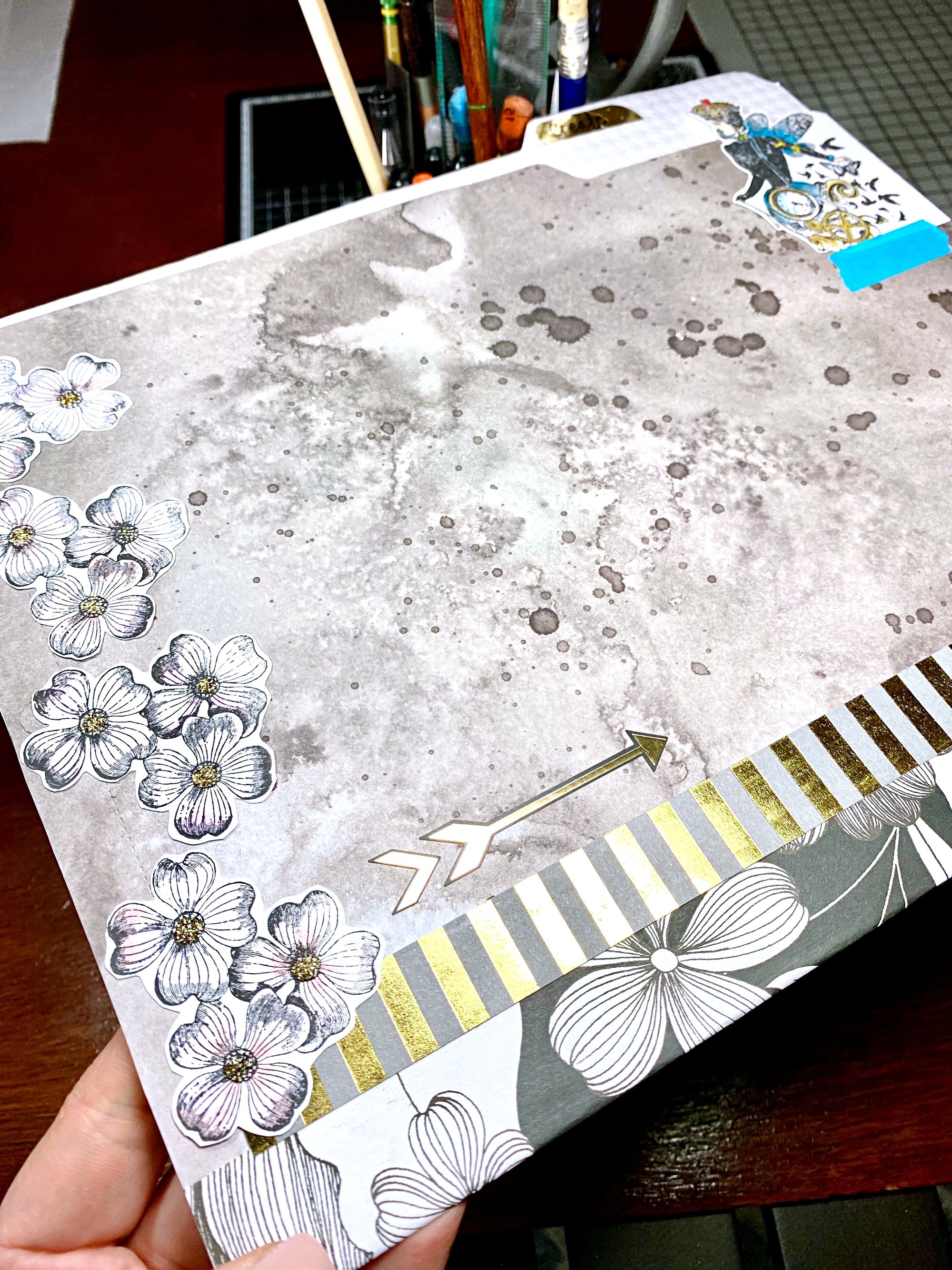 I glued a strip of coordinating paper to the front to cover the seam of the back paper.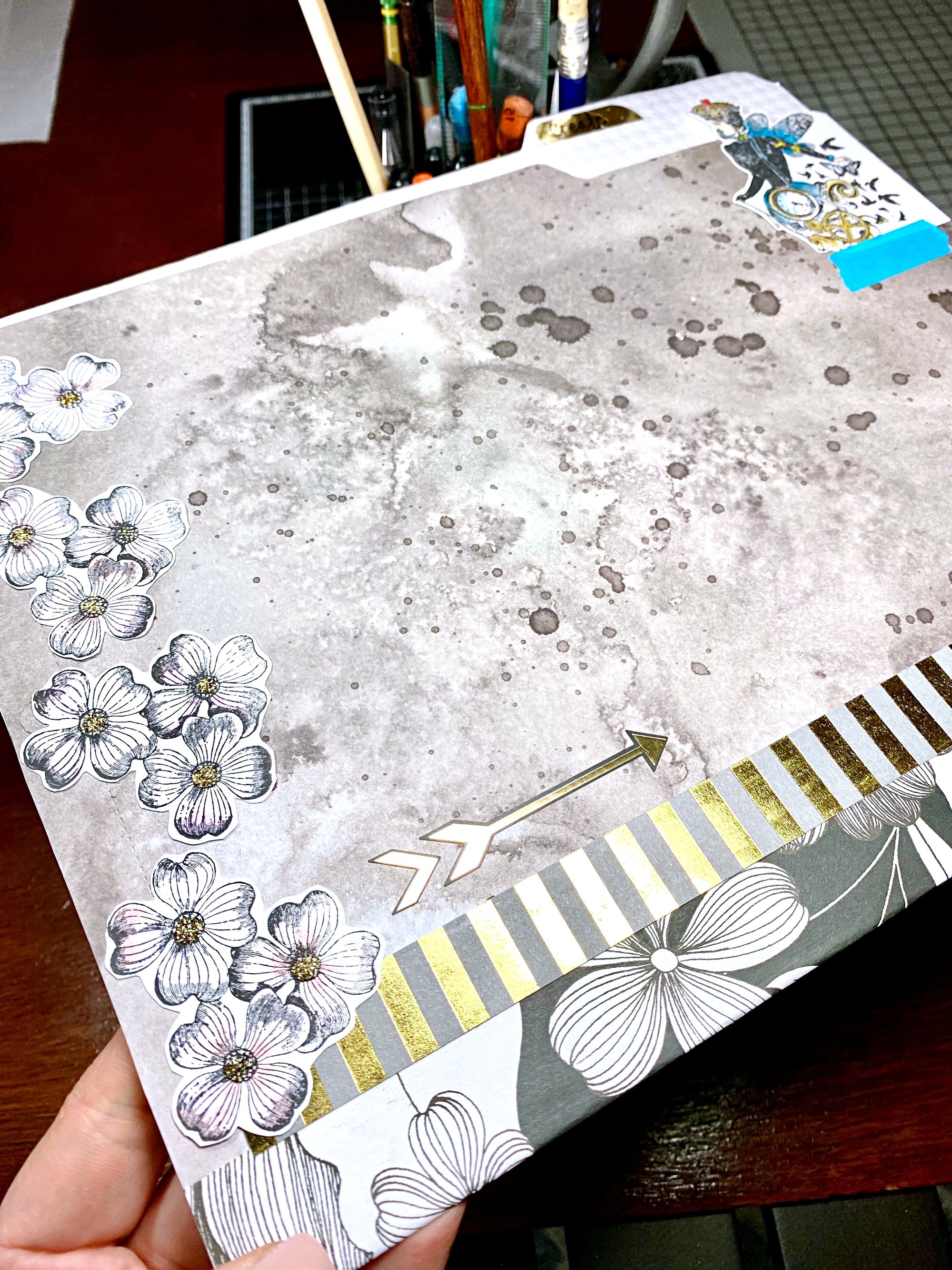 Decorate the front and name area of the folder as you like. Use washi tape, stamps, scraps of paper, stickers to coordinate a theme and your folder project becomes something beautiful! Everytime you go to get something out of it or store papers, it will bring you joy.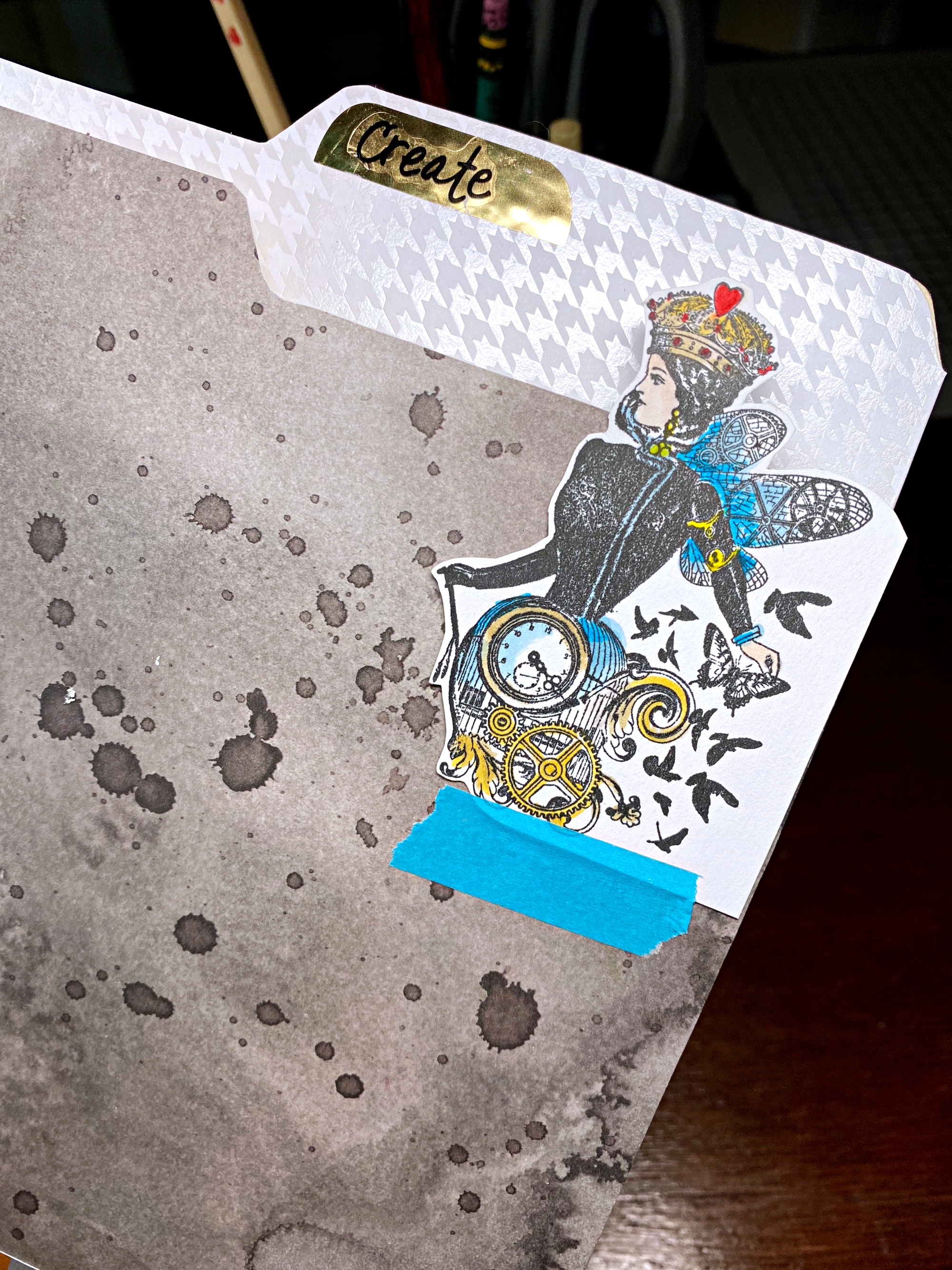 Our Queen of Time Rubber Stamp is added to the corner with double stick tape and washi tape.
I hope you will make your manila file folder, either recycle an old one or start with new. Make your office supplies beautiful using rubber stamps, stickers, papers and glitter glue!
Other stamps that would work great:
Victorian Seamstress Rubber Stamp (for storing sewing, embroidery, fabric notes)
Retro Umbrella Girl Rubber Stamp (for keeping rainy day art ideas, book lists)
Art Soul Life Rubber Stamp (for storing art ideas)
Young Artist Rubber Stamp (also great design for art ideas folder)
And of course, our many pet related rubber stamps for storing vet papers and records.