Posted by Susan J. Deep Red Stamps on Oct 6th 2020
Encoding messages has been around since the time of Caesar. When researching how to make a decipher tool, I realized how much it is relevant today with encryption of our data transmissions on computers and phones. The inspiration for creating this fun tool, was from the Netflix movie, Enola Holmes. It's set back in victorian times and Enola is the sister of Sherlock Holmes. The decipher tool that she uses to communicate with her mother is so cutely decorated, so I had to make one & share it with you!
Here is the link to download the template that you can print, cut it out and decorate:
https://www.jpsdigital.com/deepredstamps/downloads...
This is a fun game to include in your correspondence with friends or use it to hide your passwords for websites. Either way, it is a great process to challenge your mind and bring some vintage flair to written letters.
The decipher tool fits nicely onto a 3 inch x 4 inch pocket card. Pocket cards can be made from any paper. I like to use a corner rounder on mine because I think it makes it makes them look nicer. "Now, where to begin....(lol)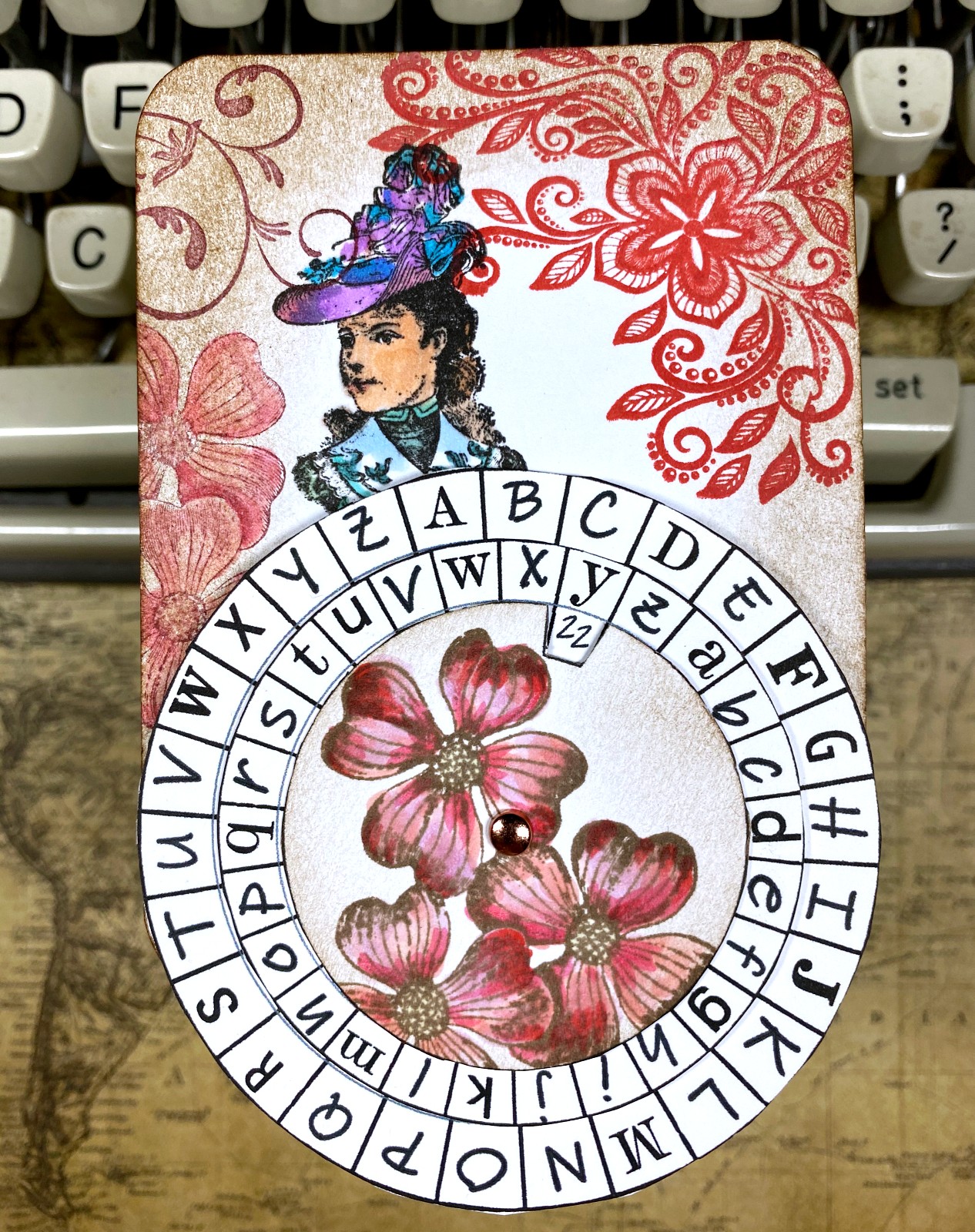 Print onto office paper or card stock (above), your choice. I tried both and the office paper looks fine (below).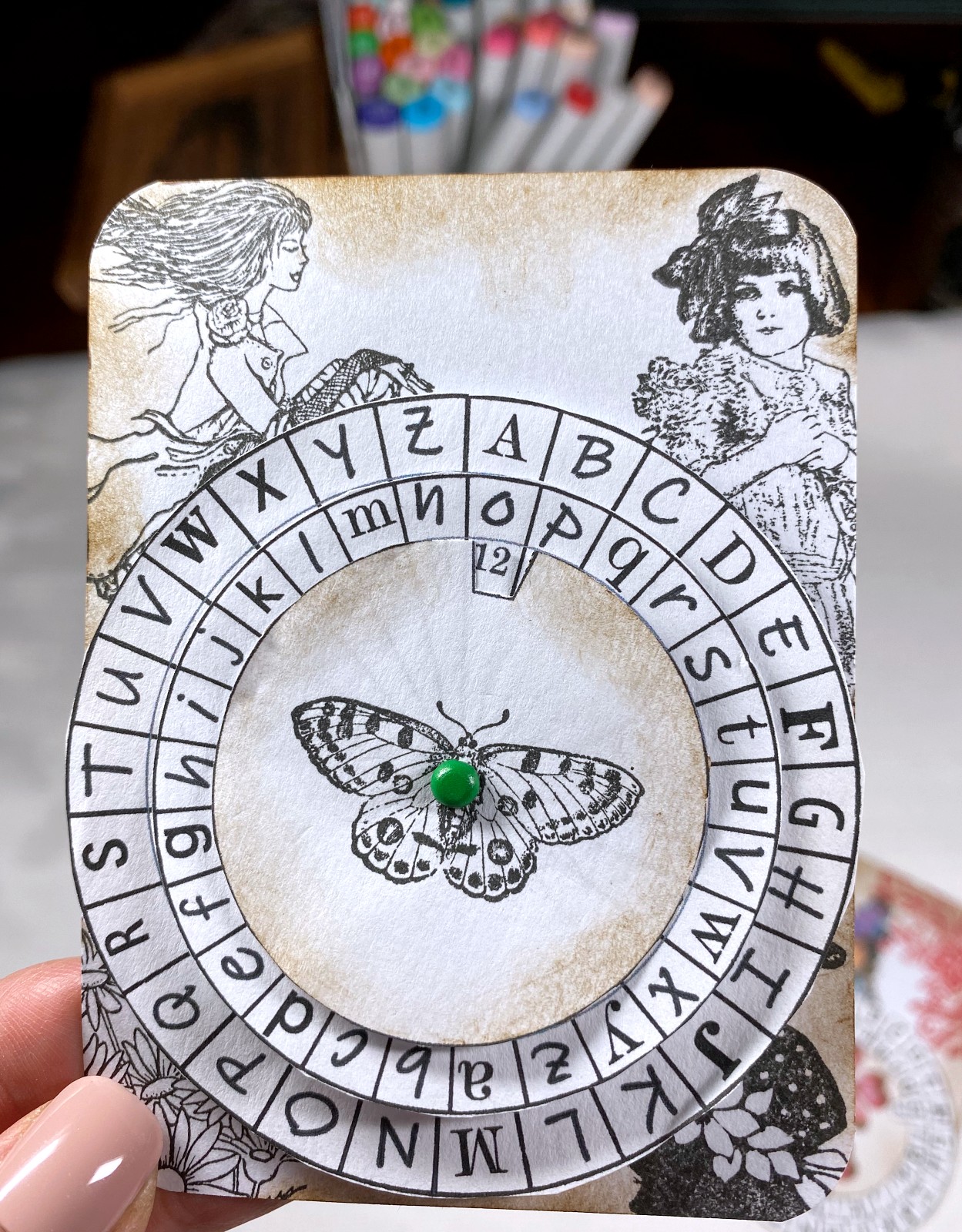 Stamps used on the above decipher tool printed on office paper....Butterflies Pair Rubber Stamps, Daisy Bouquet Rubber Stamp, Fresh Picked Flowers Rubber Stamp, Emo Girl Rubber Stamp and Create a Cameo Rubber Stamp Set.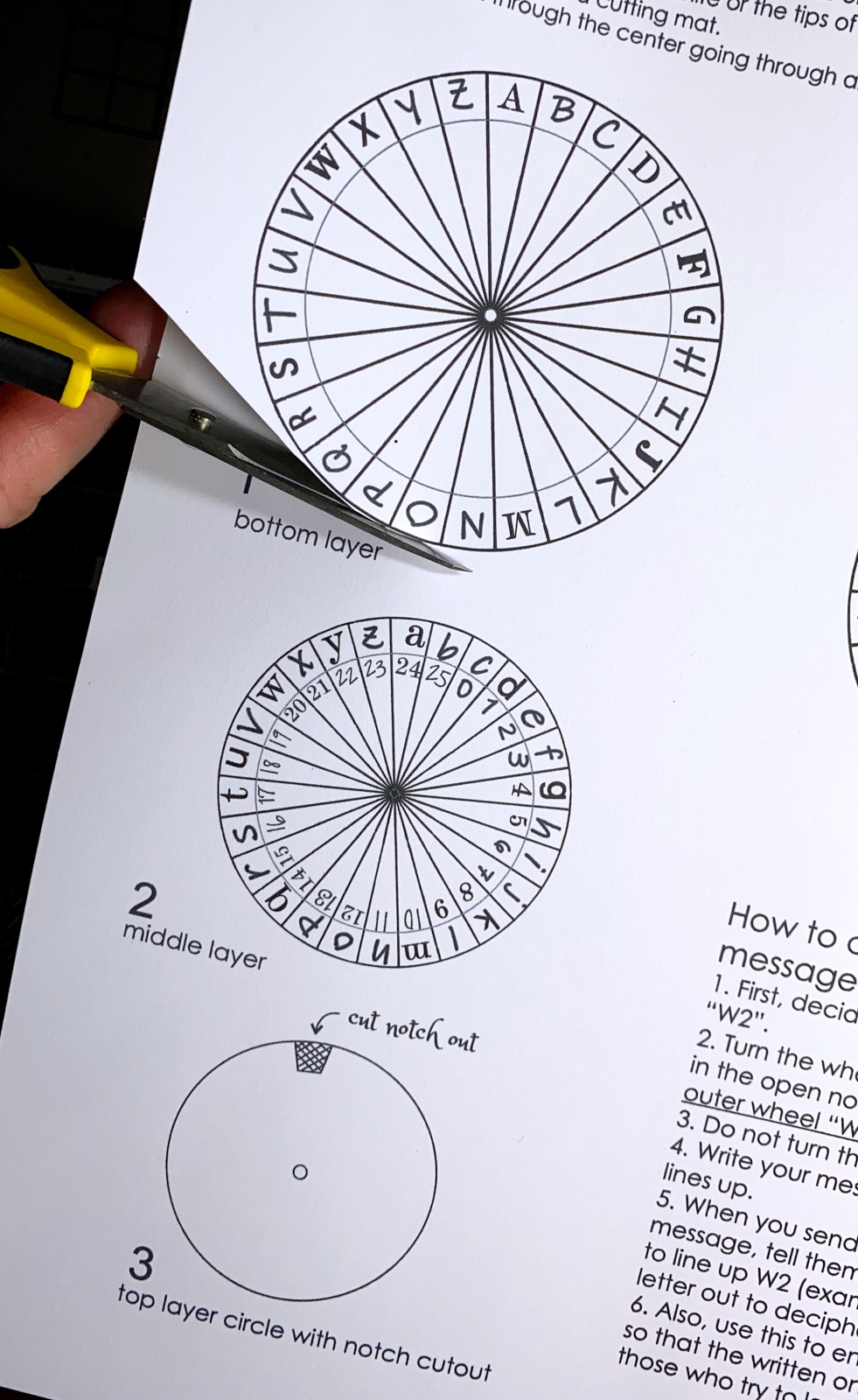 Instructions are included on the template. You only have to cut out the 3 circles, 1, 2, and 3.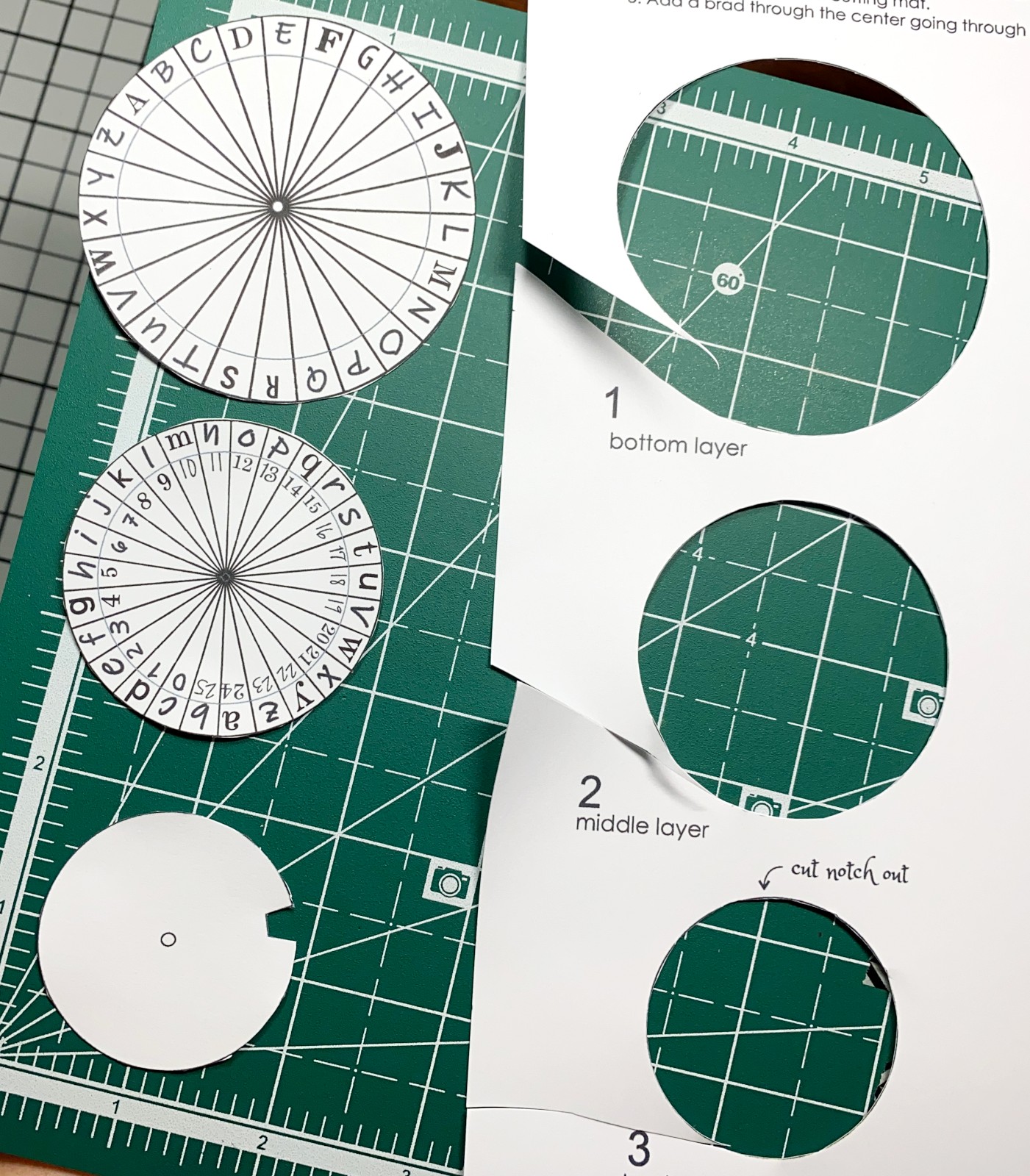 Before you assemble the 3 circles, be sure to stamp a nice design onto the white circle. This is the top one that you will see the most.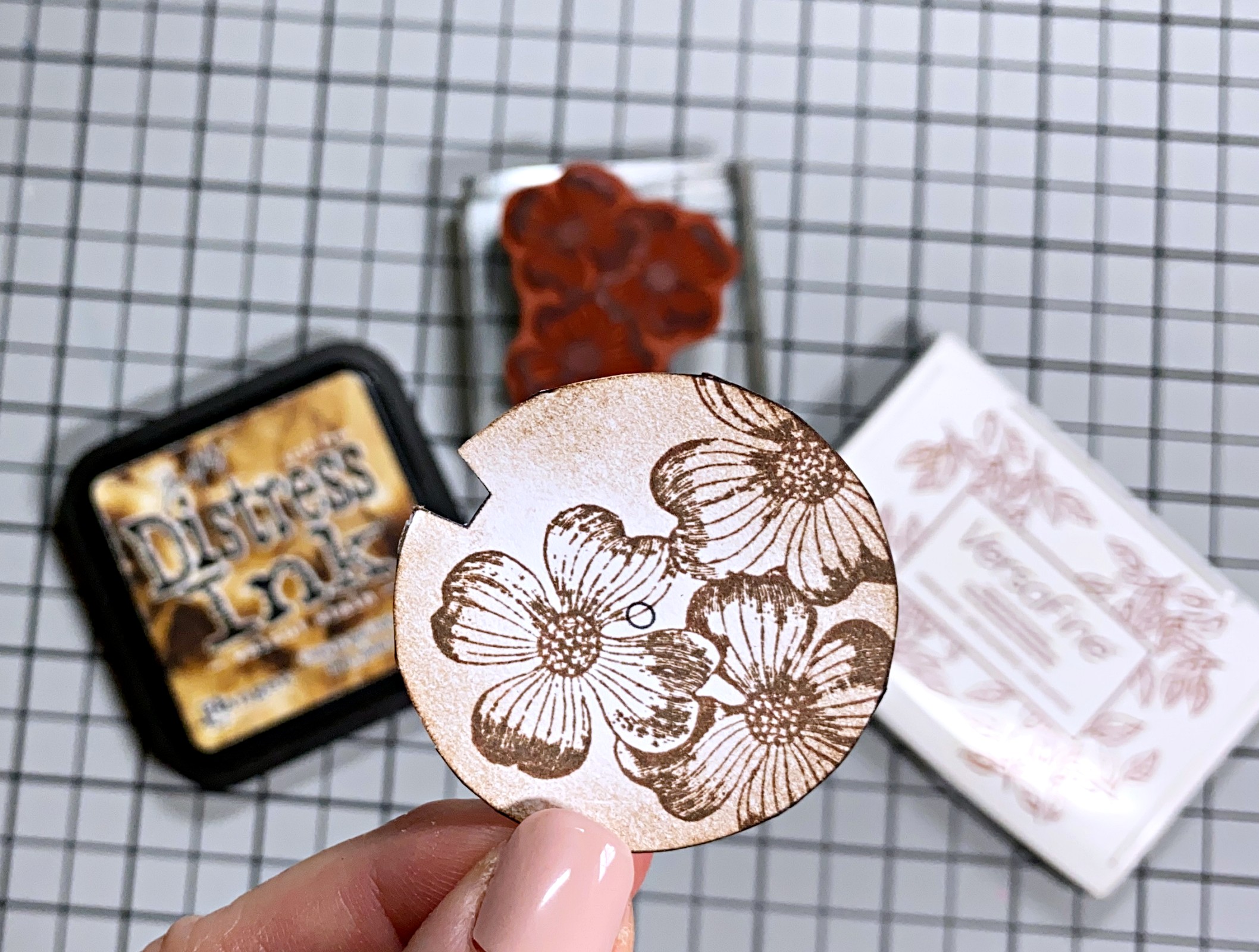 I chose to use our Dogwood Flowers Rubber Stamp with VersaFine Sepia color. I also added Distress Ink Walnut Stain along the edges to give it a vintage feel. I then used Copics to color in the Dogwood Flowers.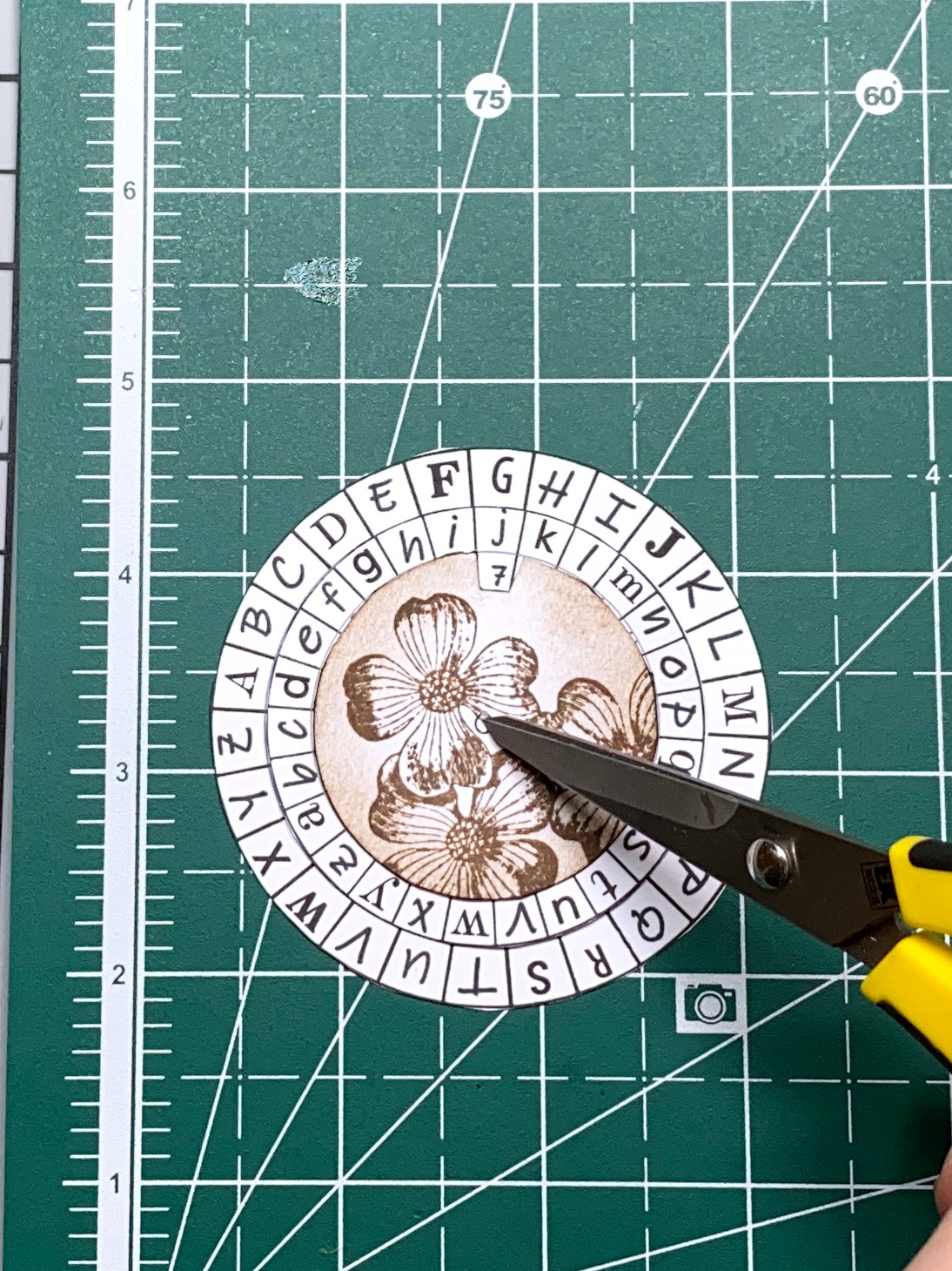 Once you're done decorating the center circle, layer the 3 circles on top of each other. There are guidelines to help line them up so they are even and allow for reading of the letters and numbers. Use a nail or the tips of your scissors to punch a hole into the center for the brad.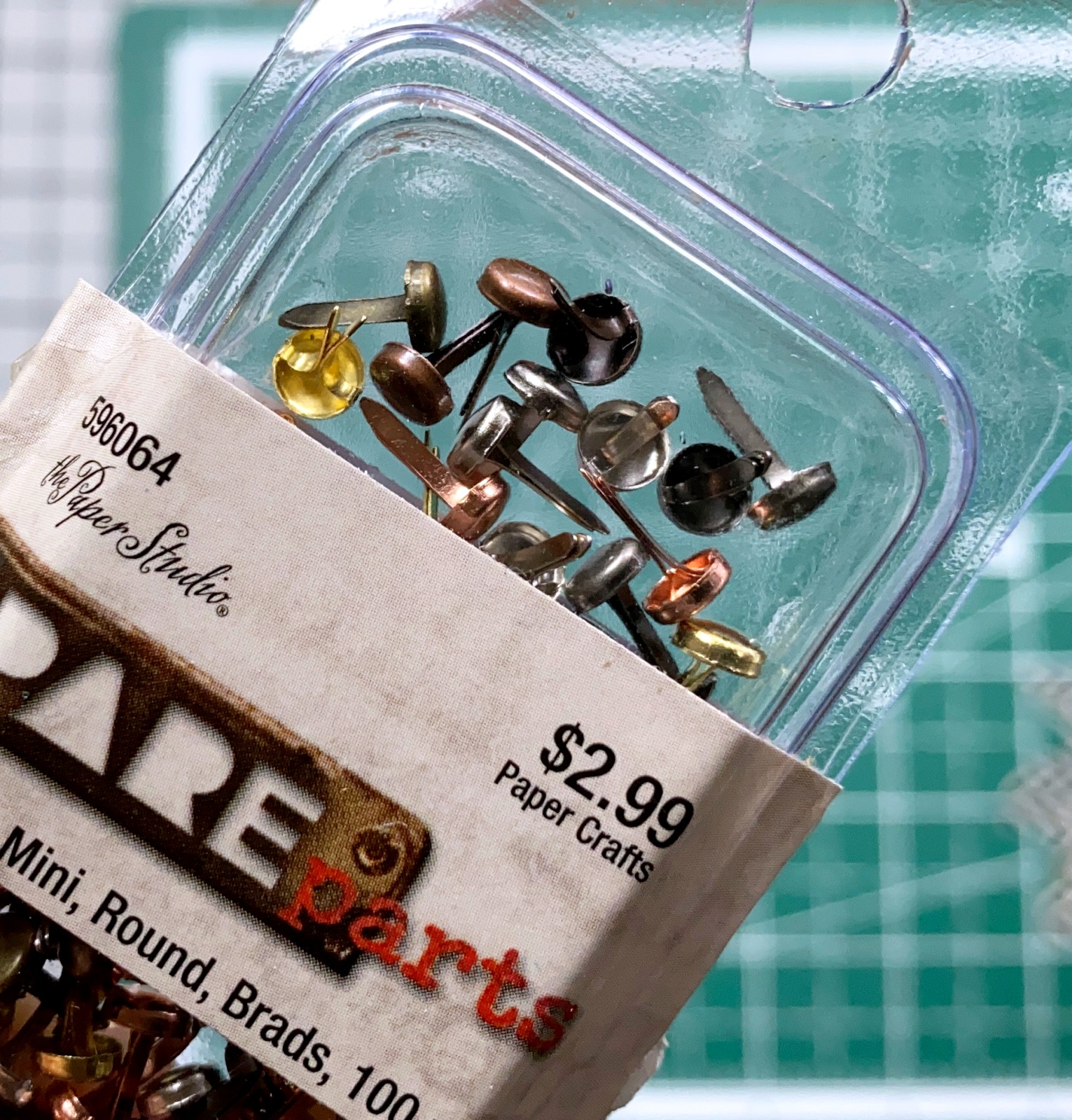 Above, the brads with the metal you open once through paper work best. Optionally, you could use an eyelet.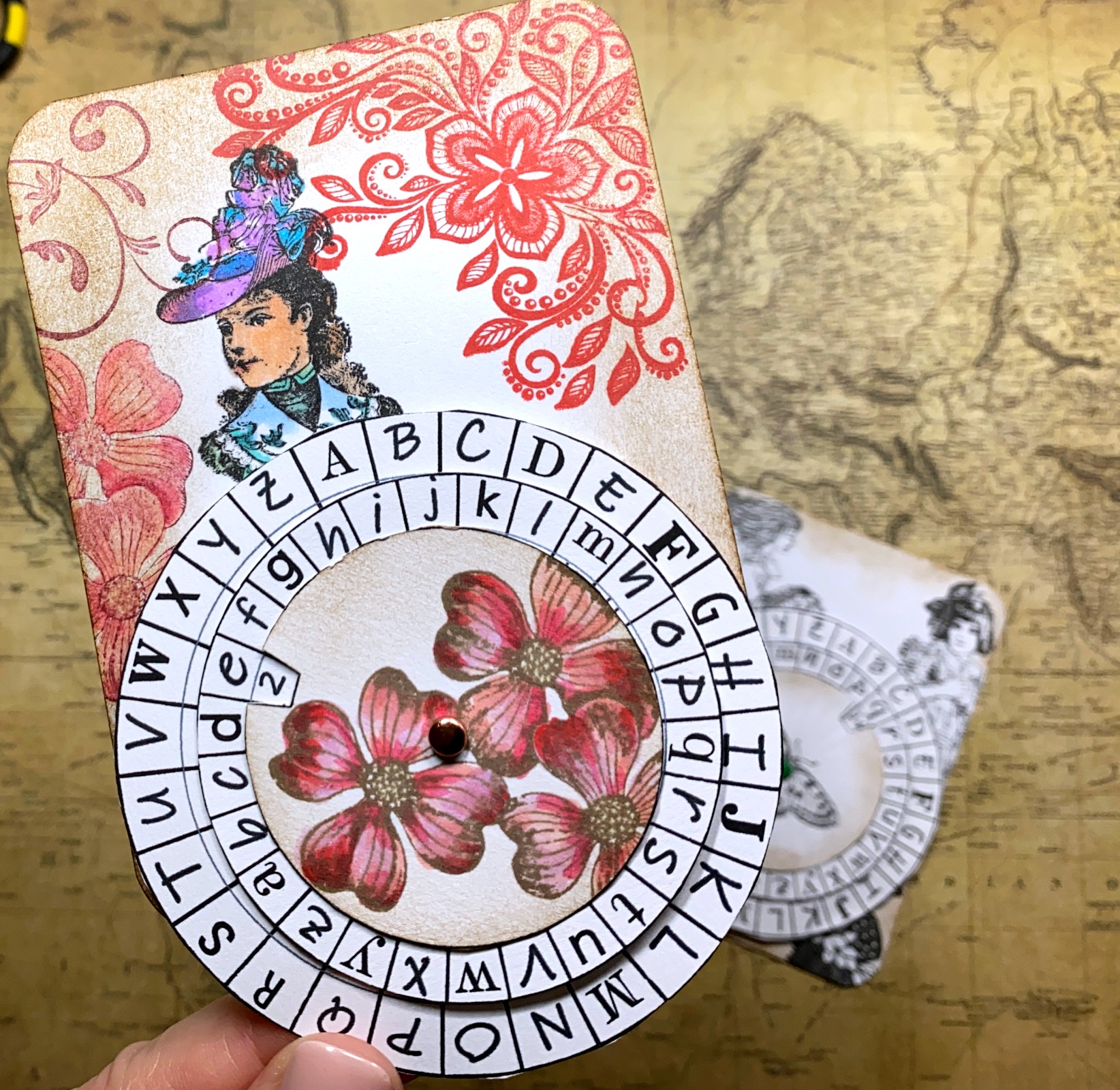 You can glue or use any adhesive dots to attach the decipher tool onto the 3" x 4" card. Place the circle on the lower half or in the middle of the pocket card. I decorated my pocket card with several stamps including Victorian Ladies Rubber Stamp Set,
Flourish with Leaves Rubber Stamp and
Lace Flower Corner Rubber Stamp using Distress Oxide Ink in Abandoned Coral.
To practice, I created a coded message for you to decipher. I will reveal the answer in a few days, so check back after you have deciphered the message. Hint, it's a quote from the movie, but if you haven't seen it, you can still read it as it is a simple saying.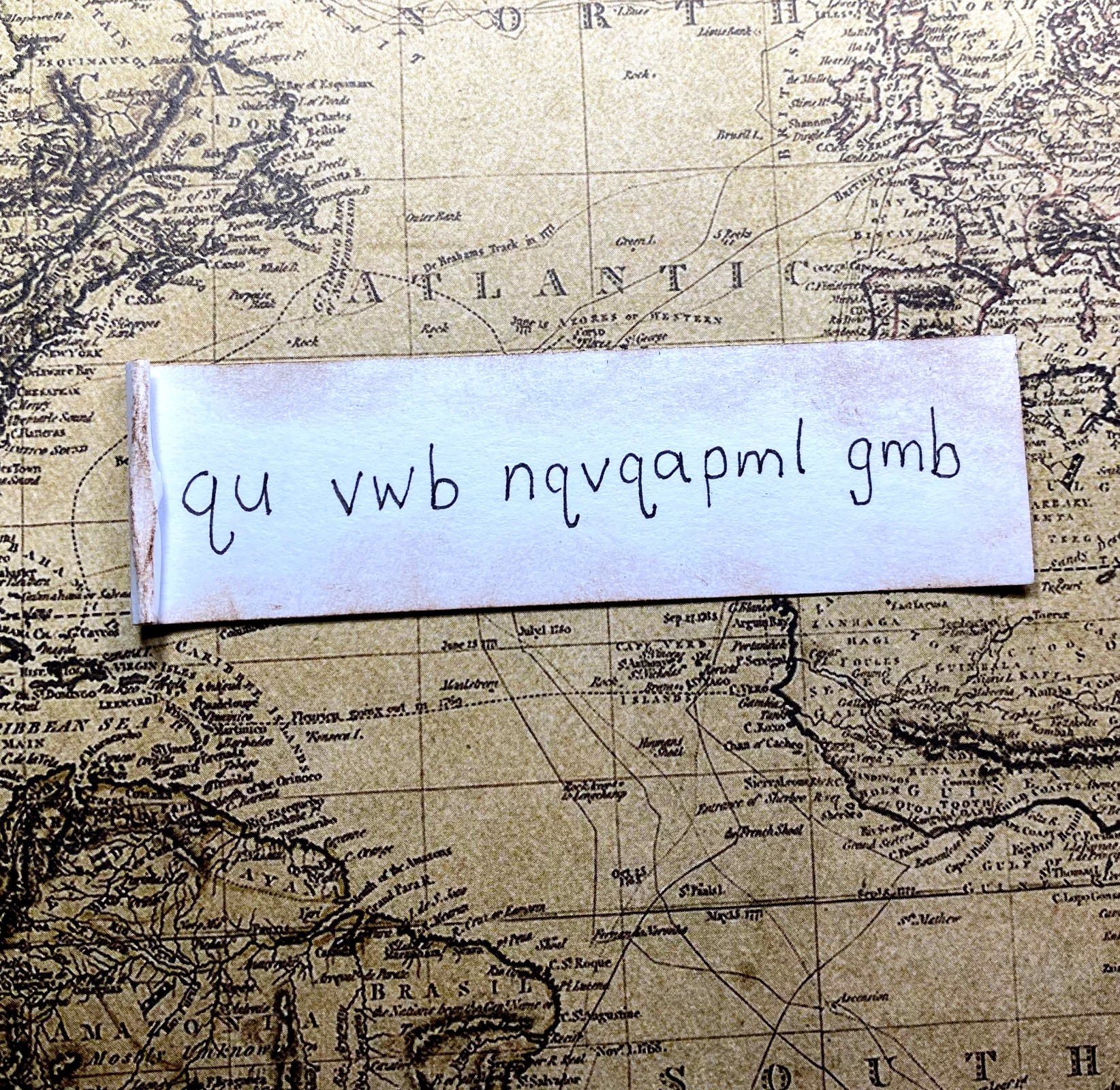 Using the key W2, like in the example on the template, decipher the message above. Have fun! Reveal: the message says: "Im not finished yet". Which is what Enola yells out when escaping the finishing school with Tewkesbury.