Posted by Susan J. Deep Red Stamps on May 21st 2020
As a big thanks to our customers, we have rewarded 3 randomly selected Premium Members with $10 Rewards $$$ each this weekend (called Store Credit rewards). These can then be used towards any purchase here at DeepRedStamps.com, including accessories! Another benefit of being a Premium Member is that you enjoy 10% your total purchase everyday. What's the reason this giveaway of rewards $$$? We appreciate our great customers!
We've been thankfully busy these recent weeks with the increase in online ordering and more people doing crafting projects. We've been able to fulfill orders with the same speedy efficiency that our customers expect while following all recommended safety guidelines. For those of you new to rubber stamps, making hand made cards, journaling, coloring, or whatever....we welcome you to the world of artistic expression using stamps! And for those that have been stamping for years, we hope to exceed your expectations with extremely detailed, high quality rubber stamps each and every time.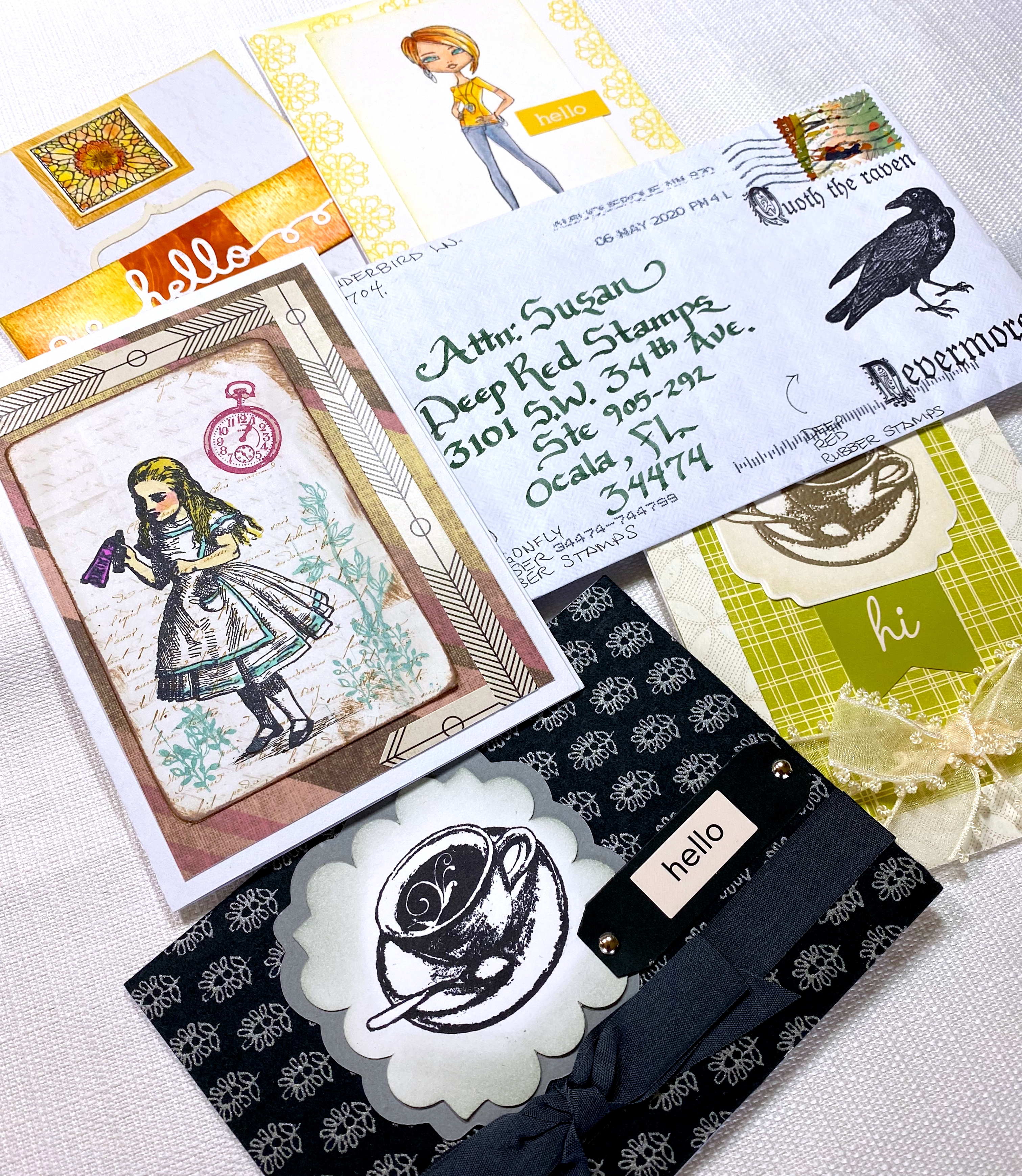 I love getting cards in the mail or email. Recently, Brenda in New Mexico sent a hand made card (photo above) featuring Alice Potion Rubber Stamp and our Quote the Raven Rubber Stamp on the envelope. She is a talented artist and professional calligrapher that can pen in reverse. I had a blast reading her note. It's like a puzzle trying to figure out how find out what it says. BTW...The window didn't work this time. I had to utilize a camera to read this card, LOL.
Sending someone a hand made card in the mail, whether its a friend or relative, will make their day...it never fails! Also, you can snap a photo with your phone and email or text it to your recipient; it gets it there in an instant, better than just an emoji, especially if you're wishing them a happy birthday, saying thanks, or just hello. Hint: take the photo of your hand made card in outdoor lighting or near a window during the day to get the brightest light possible.
Betsy in Mass., emailed me photos of cards she created using her Deep Red Stamps recently.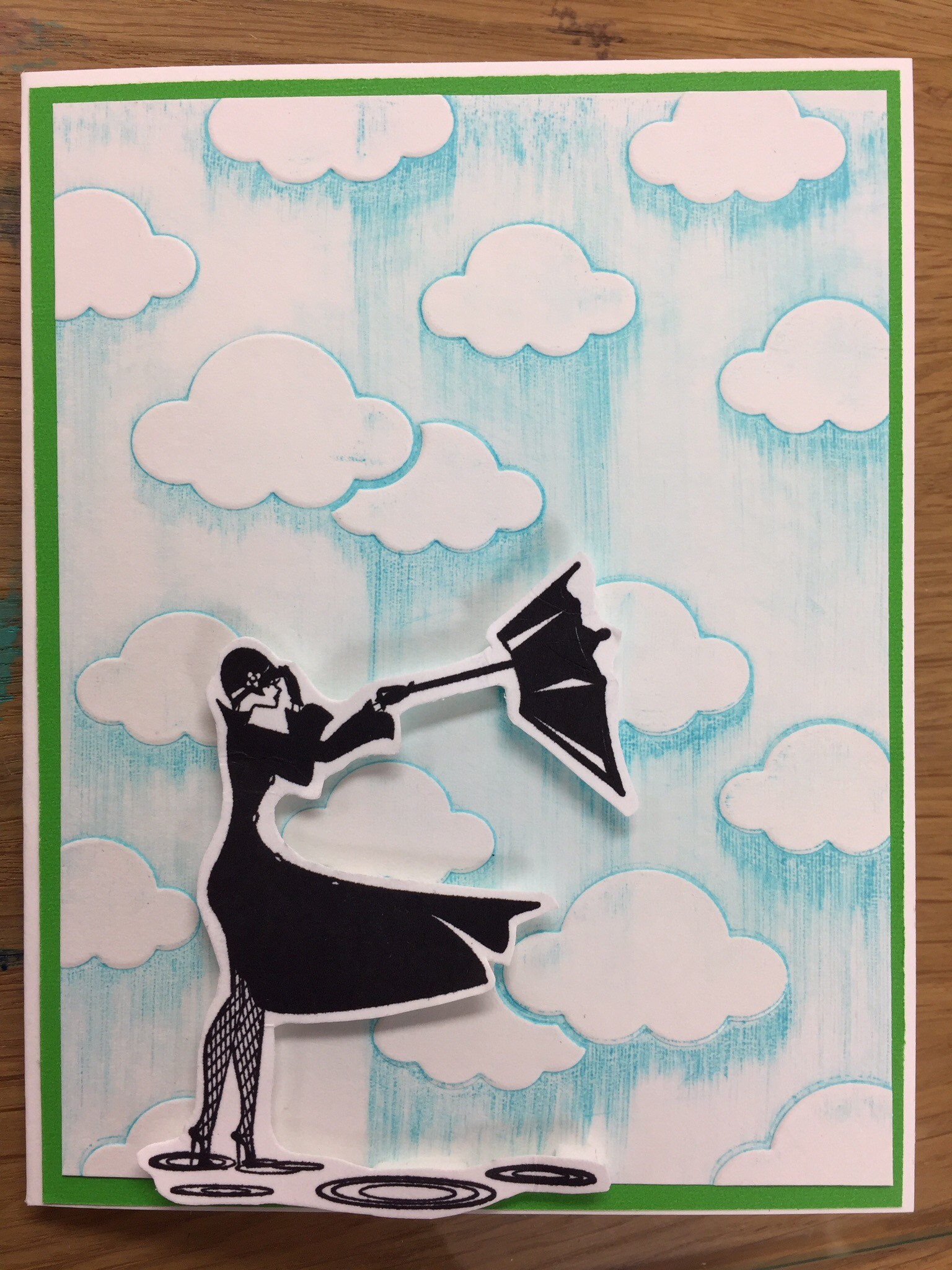 photo and card credit: Betsy S.
Retro Umbrella Girl Rubber Stamp is featured on the card above with an embossed cloud background. She expertly created drag lines with oxide ink under the clouds...a technique I have to try myself someday.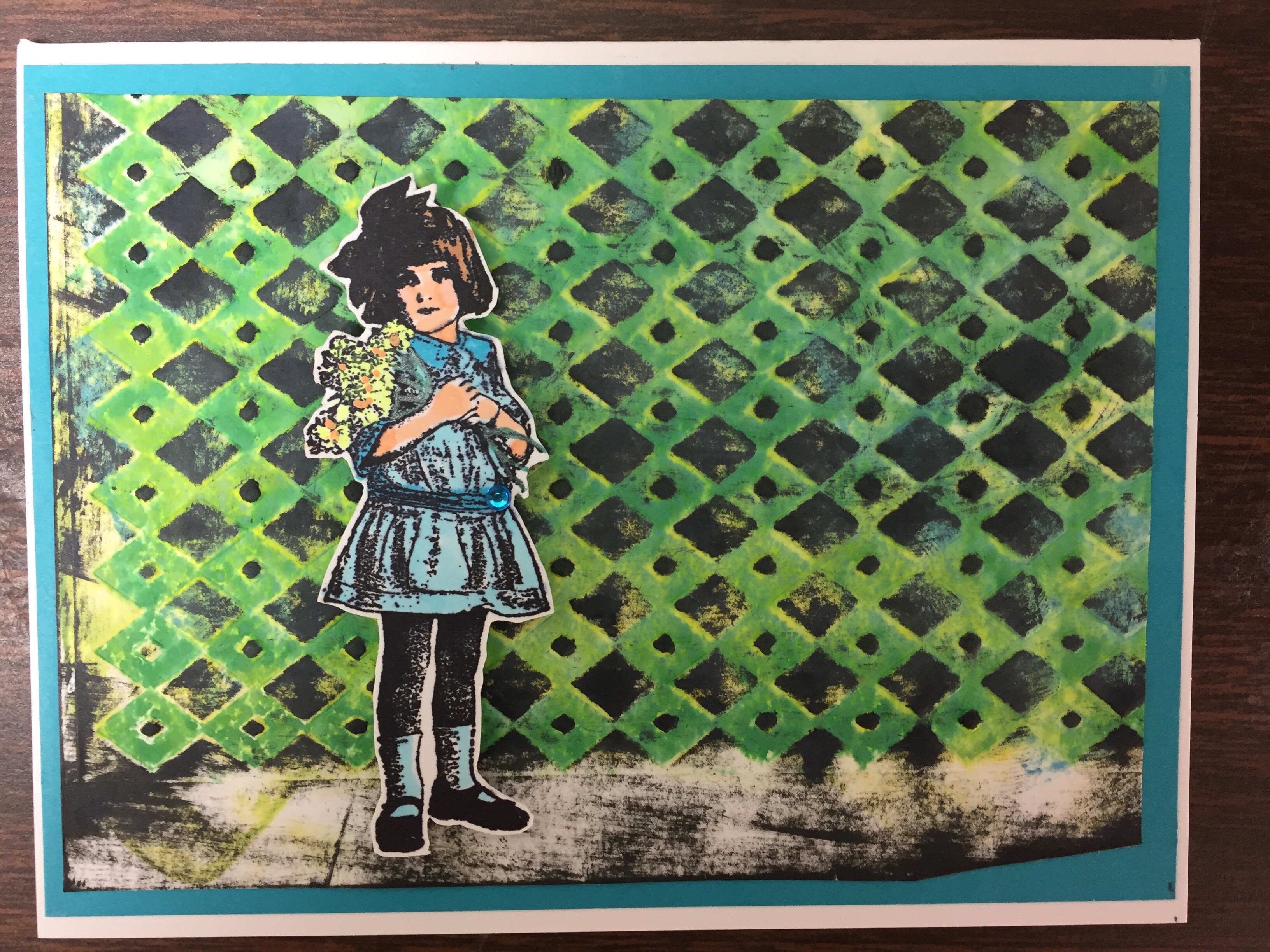 photo and card credit: Betsy S.
Above and below are 2 cards made using our Fresh Picked Flowers Rubber Stamp, both featuring awesome backgrounds. It's also amazing how flawlessly Betsy cuts out the stamped designs. The card below is a glitter splatter background. She added a flower embellishment in her hair.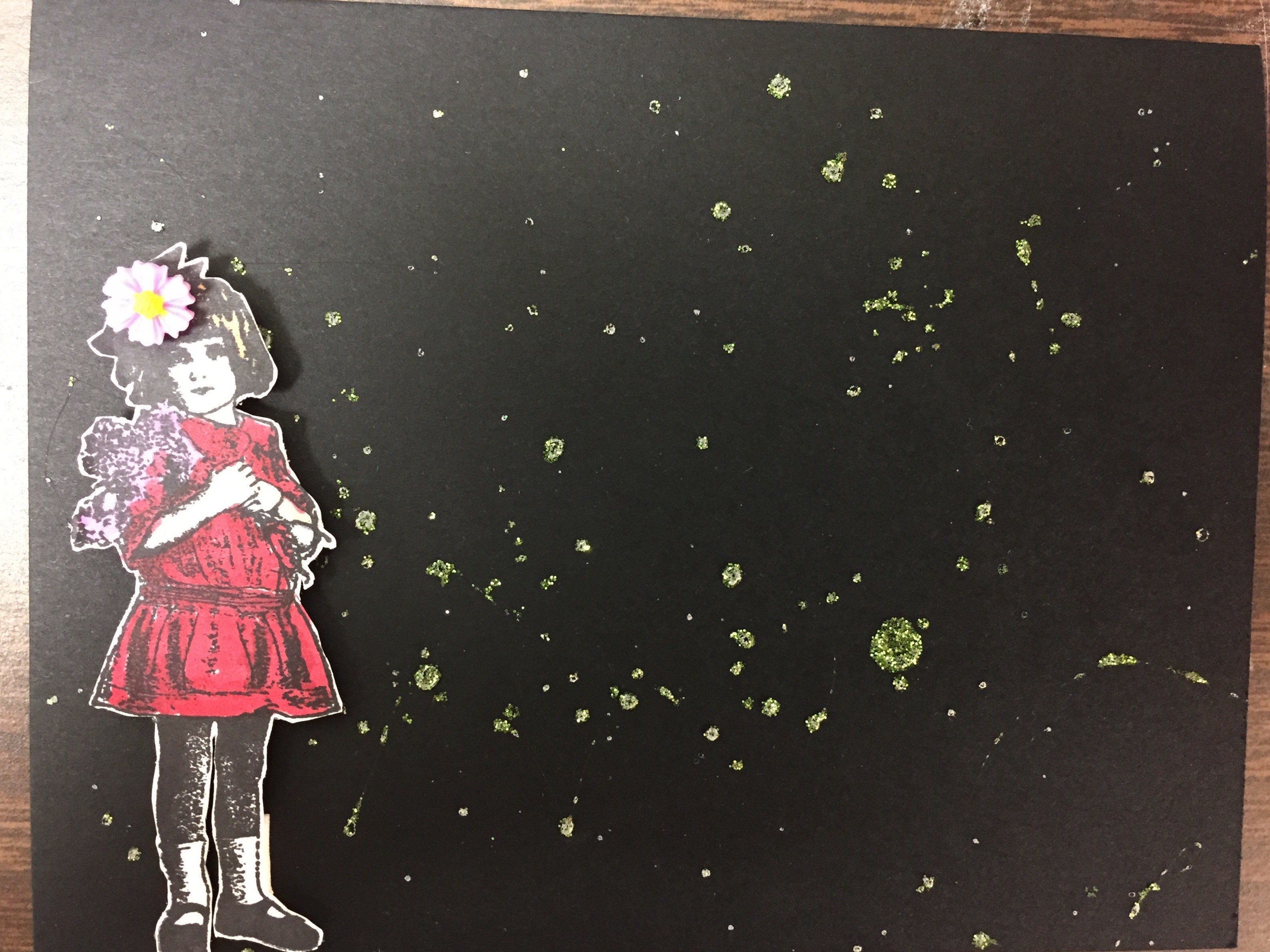 photo and card credit: Betsy S.
Here is the Rewards Points winners list. And again, thank you to Brenda G.and Betsy S. for the content & inspiration for this blog post. Both have received Rewards dollars for sharing!
If you're not a Premium Member, simply sign up here: Deep Red Stamp Premium Membership signup and be entered to win rewards points in our next giveaway. There are no fees, no time limits and you get 10% off all year long. (Be assured, we never sell, share, or publish any members information).
Random Rewards $$$ Giveaway announcement:
1. Linda T. Minnesota
2. Sonna L. in Idaho

3. Wanda Jo in California

Your rewards points are in your account and can be used at any time.