Posted by Susan Deep Red Stamps on Jun 7th 2023
Among the many notebooks, sketch books, mixed media books that I have, the one that I am having the most fun with is a junk journal that I made from converting a hard cover book. The technique I followed shown by The Paper Outpost on YouTube. Pam's videos are easy to watch and very informative.
The great part about making my own journal was that I could use various paper types and sizes. I created tabs out of rolodex pages. I also ended up using a bunch of stuff from my accessories tote that I wasn't going to use on handmade cards. And I got to create stickers, I will show you how below.
This journey made me realize how great it is to have supplies that you use over and over like, rubber stamps, metal cutting dies and embossing folders to create stickers, flowers, many types of embellishments. Additionally, decorating the pages is freeing since you don't have to worry about making mistakes. The sole purpose is the be creative...you can't beat that!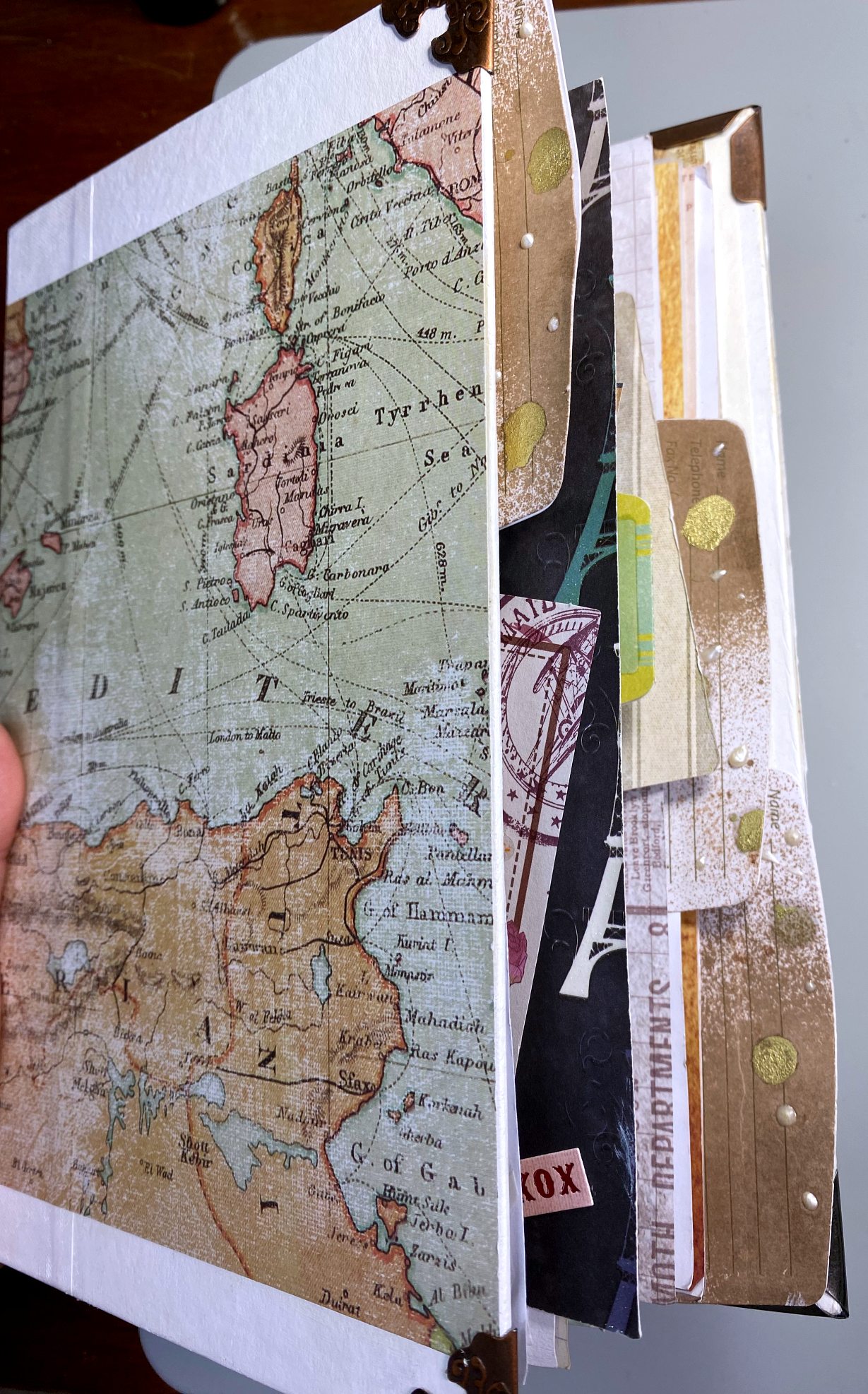 Only section 1 of 3 in this junk journal is almost complete. It is so much fun to open to any page and embellish it some more.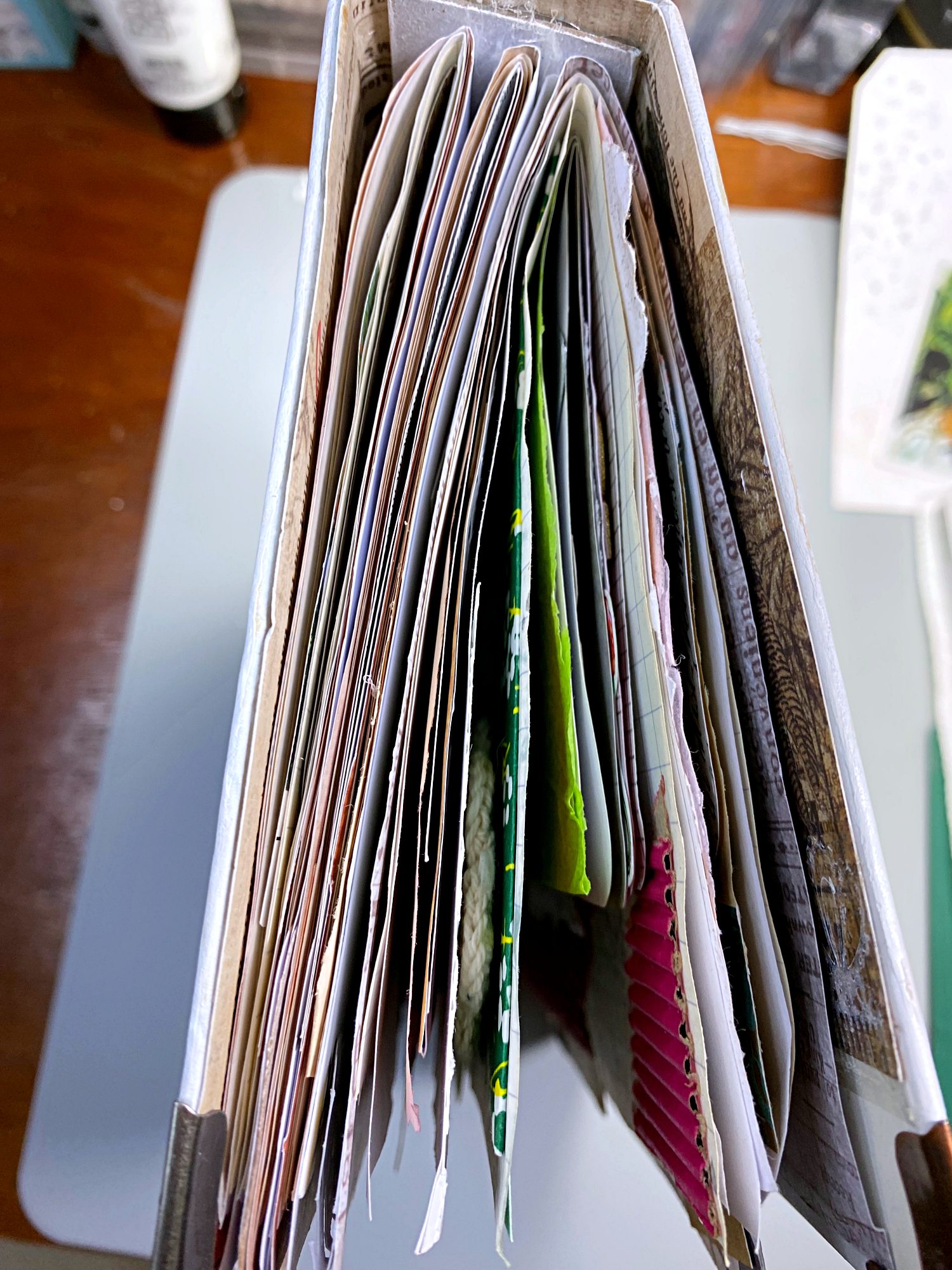 You can see from the edge view that I have put many different thickness papers and embellishments in there so far.
One of the stickers I created was with acrylic paint onto clear sticker/label paper and using one of the stamps from Vintage Lace Borders Set.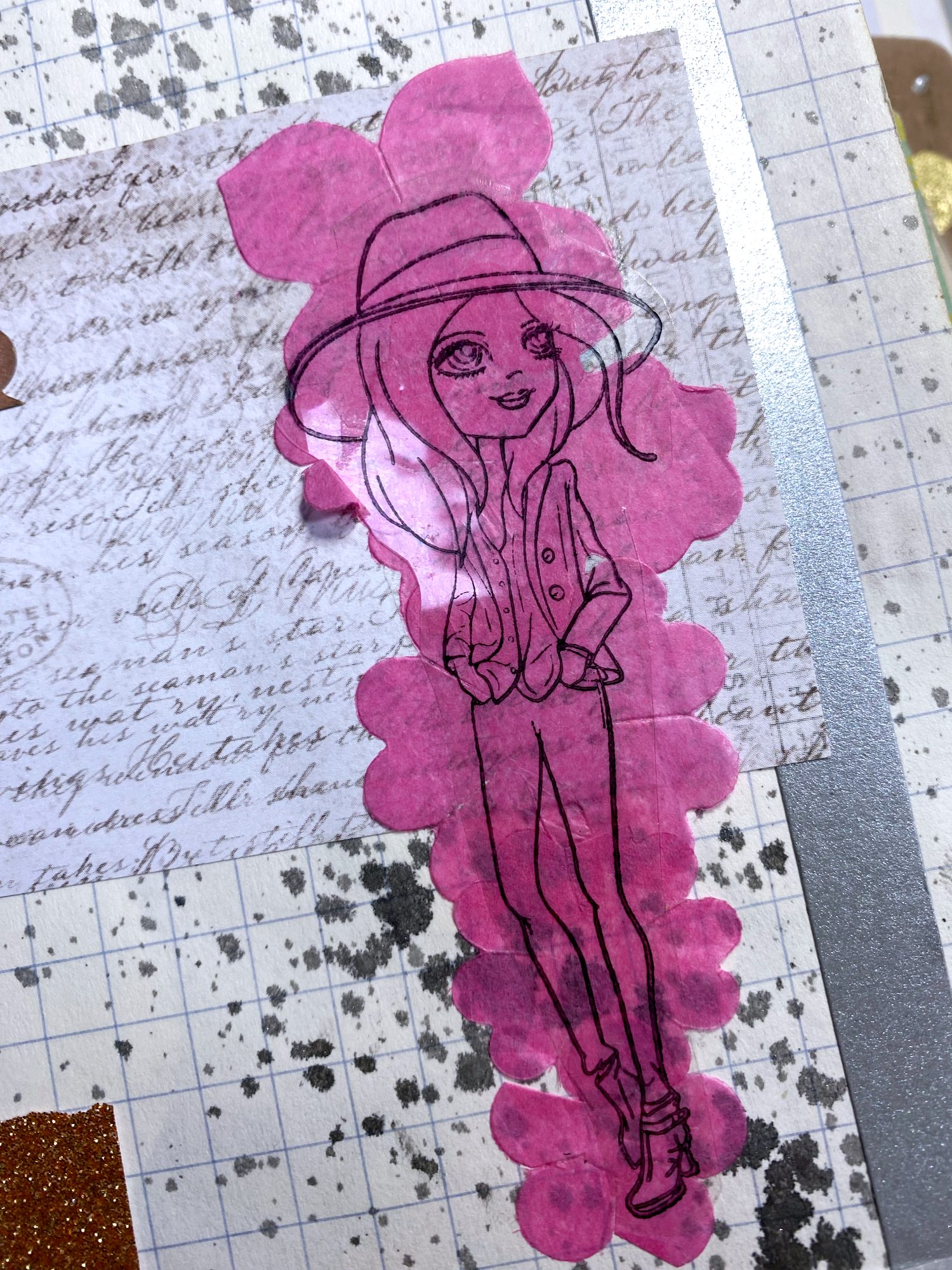 To create a sticker, simply take a clear sheet of label paper that has adhesive and use StazOn ink so it dries fast and is permanent. Above, design from our City Girls Casual Friday Stamp Set.
If you do not have clear sticker (or label) paper, you can use clear packing tape instead. I tried this and it worked great. You just have to be sure to place the tape onto a slick sticker surface, like the back peel off a used sticker sheet.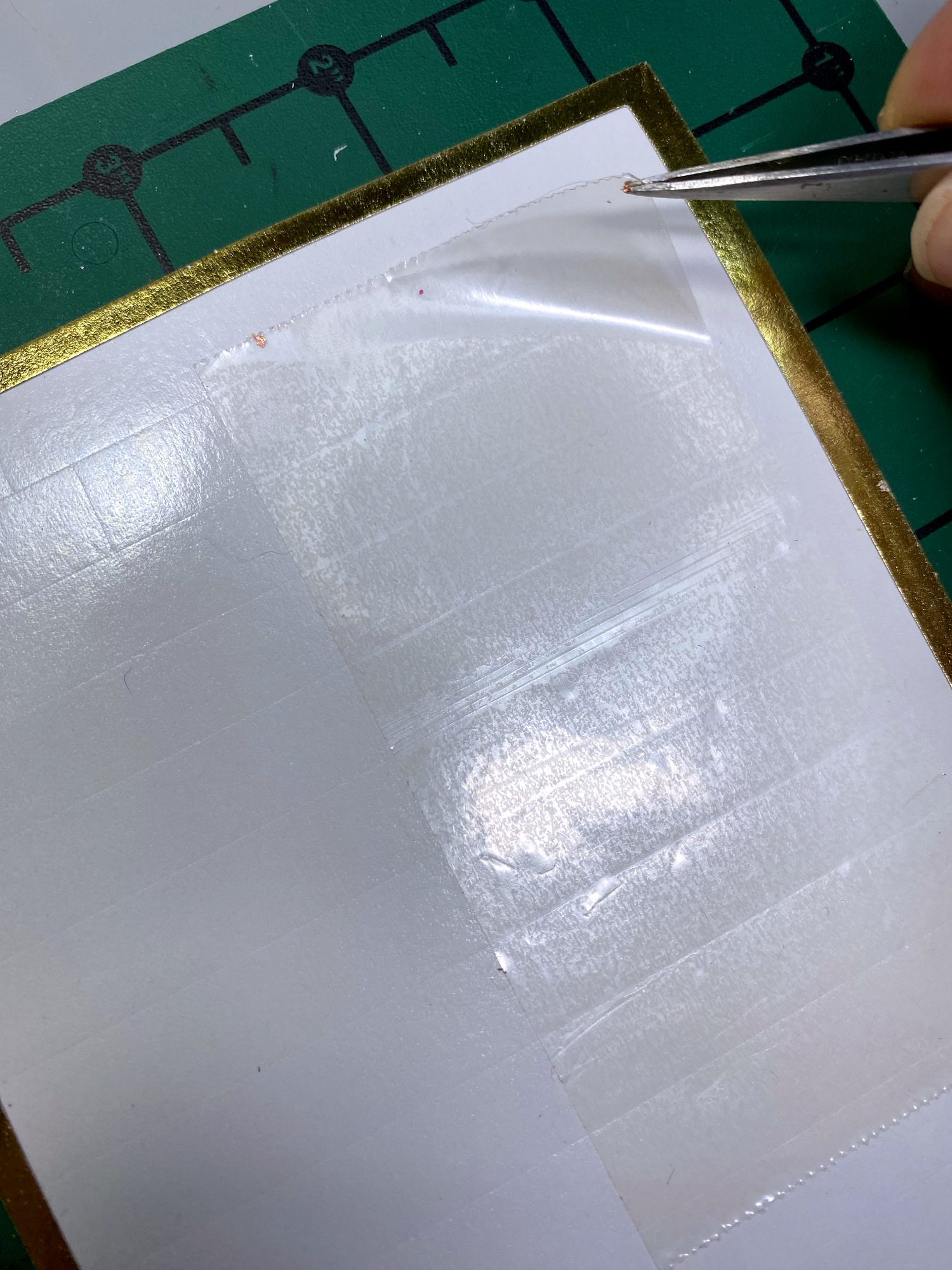 Clear tape placed onto used sticker backer page.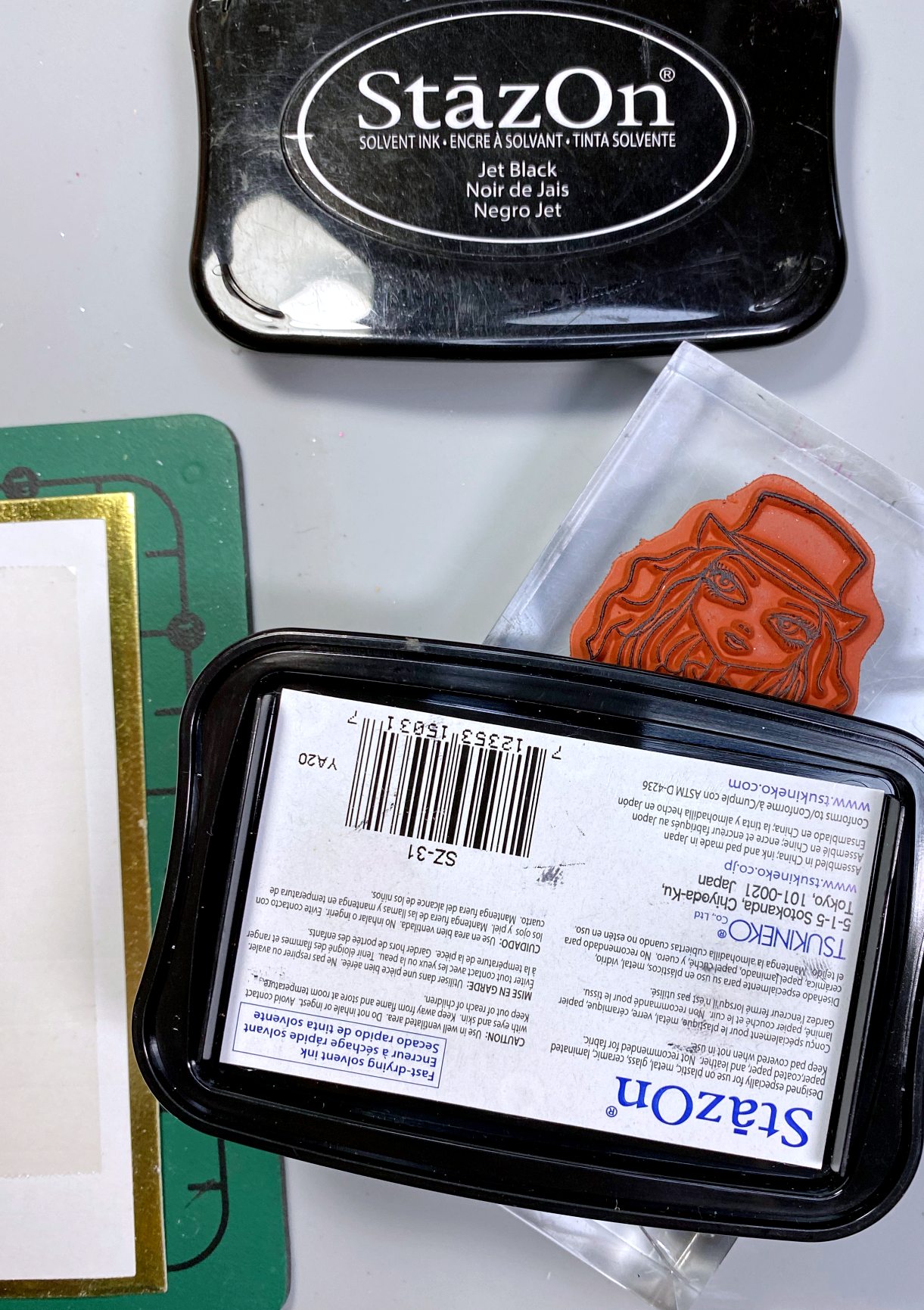 Use StazOn ink for fast drying and permanence.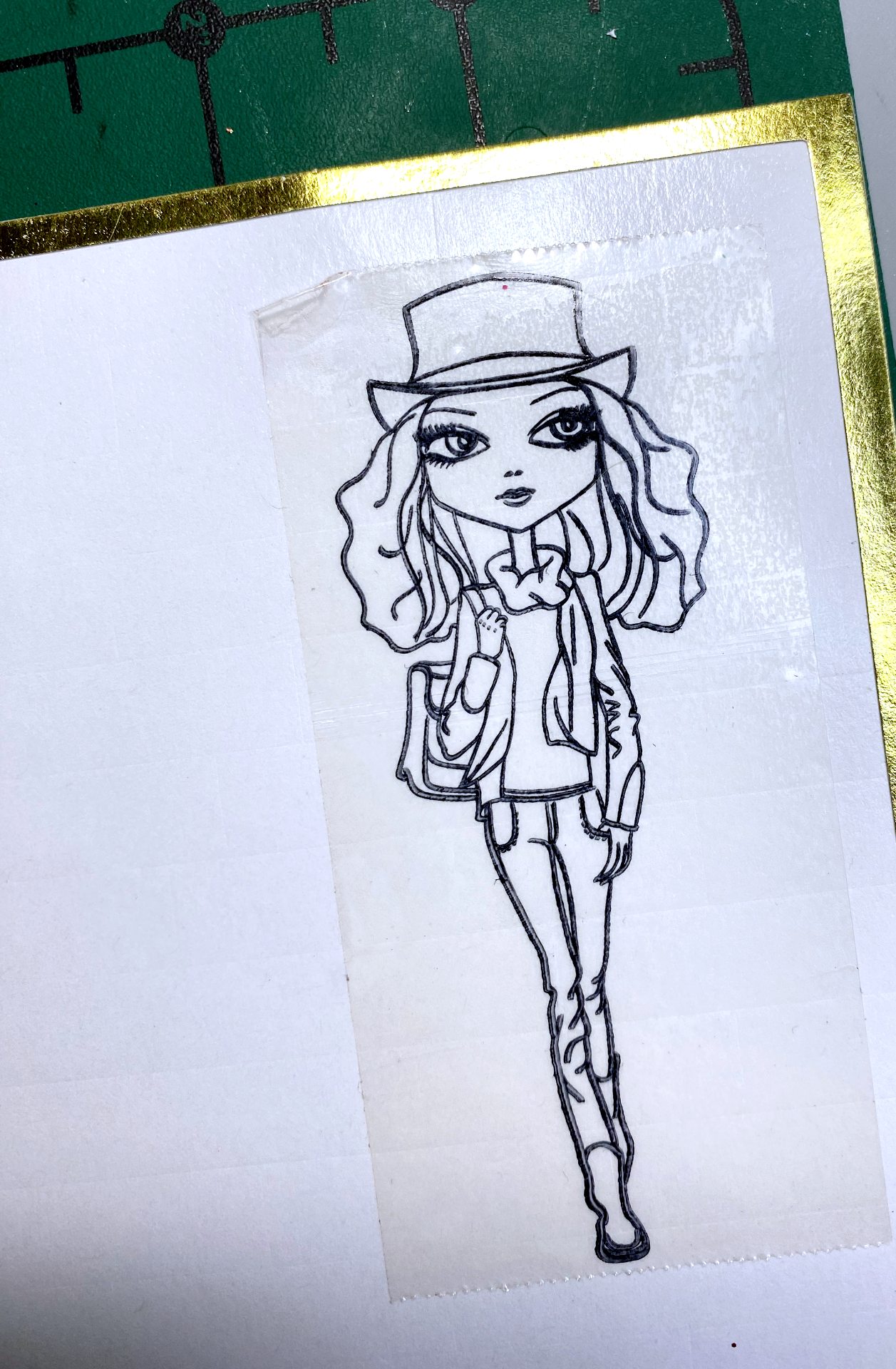 Our City Girls stamps look great as stickers, especially in junk journals! The one above is from City Girls Fall Fashion Stamp Set. Mostly all of the girls measure about 3 1/2 inches tall.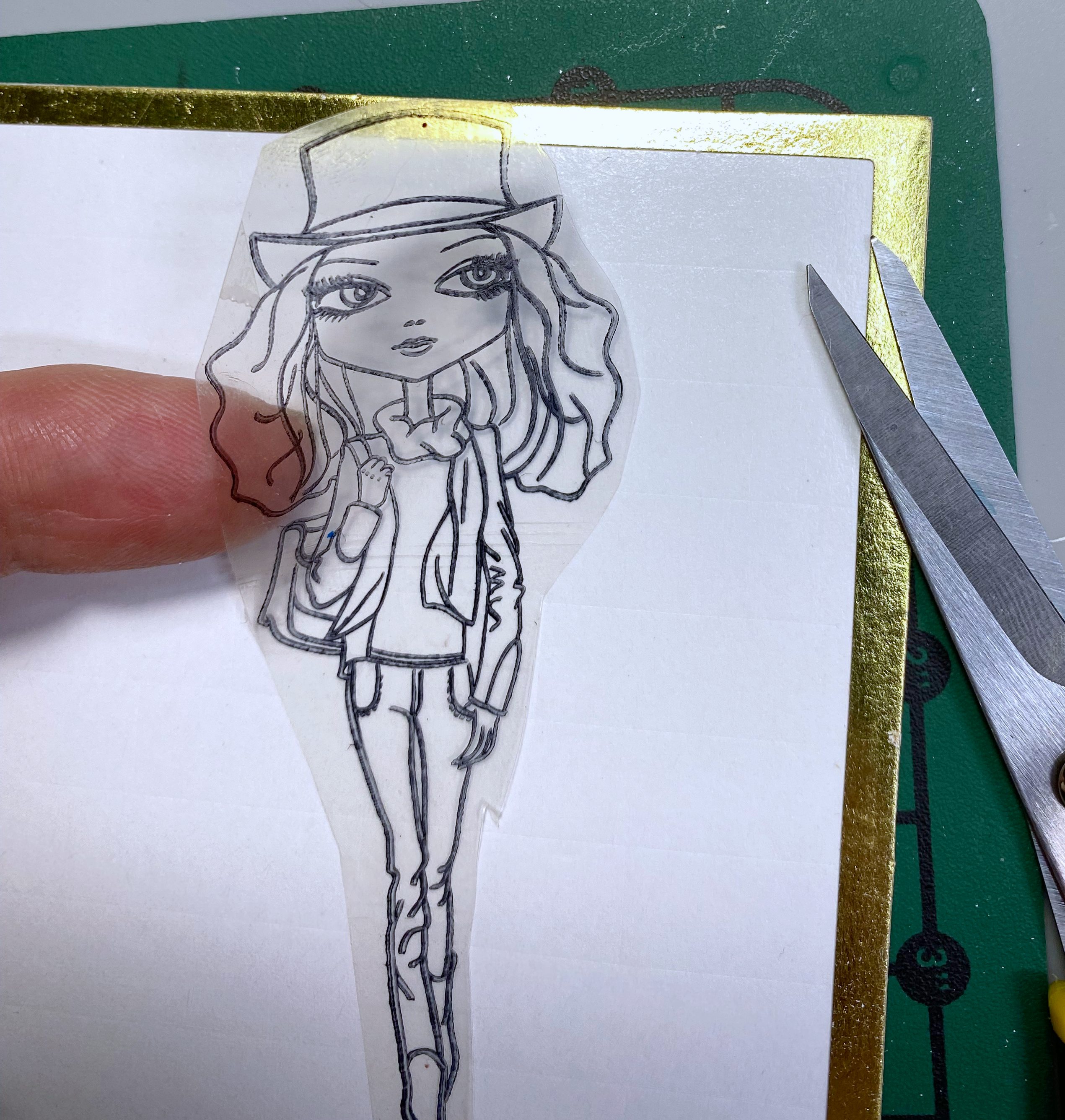 Trimming the design (now a sticker).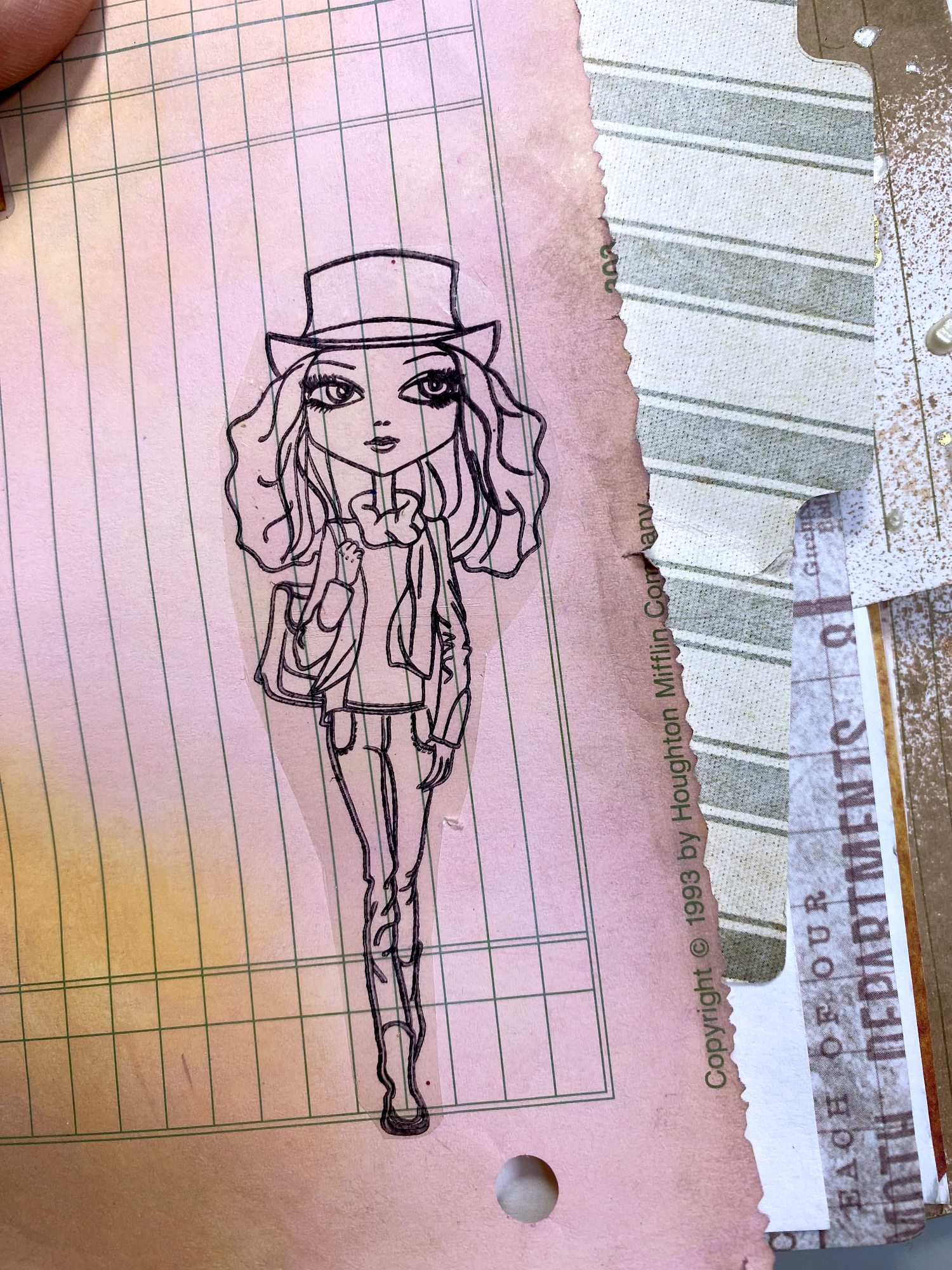 Now that you have a sticker that you created, you can place it anywhere: junk journal page, envelope, letter, laptop, cell phone cover, etc. The great thing about a sticker is that you can place the design on surfaces that may be hard to stamp on directly.