Posted by Susan J. Deep Red Stamps on Feb 20th 2022
Most often when you think of vintage stamp designs, they are simply stamped with no room to color. We have some victorian rubber stamps that offer the perfect amount of coloring space to make them stand out in your next project.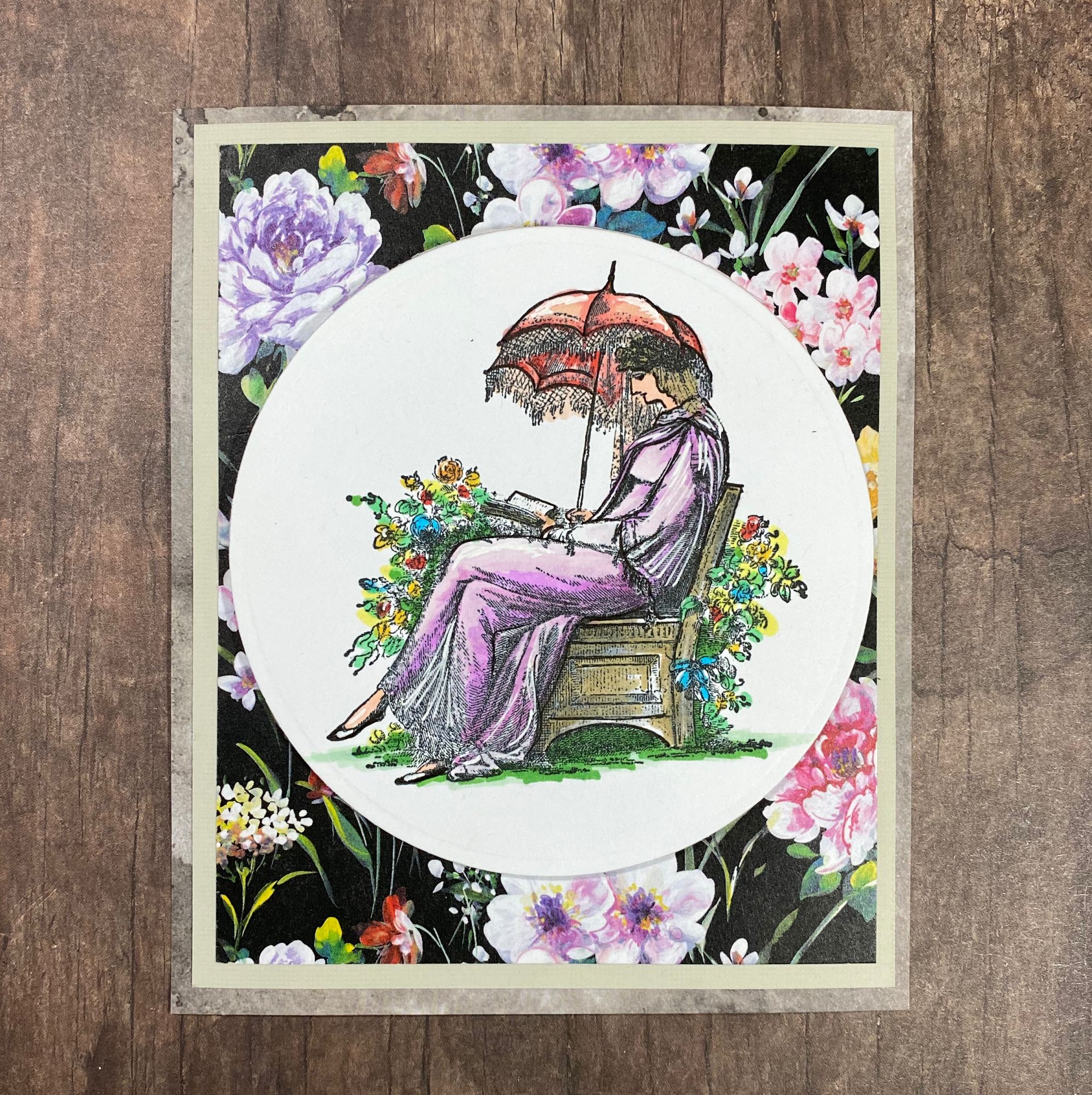 Here, we showcase our Reading Garden Rubber Stamp which features a lady in a fancy dress sitting on a bench made of stone. An umbrella and flowers are around her. The stamp measures approximately 3 inch x 3 inch in size and fits nicely onto an A2 card. The example above is colored in with Copic Markers and was stamped in Palette Hybrid black ink onto white card stock.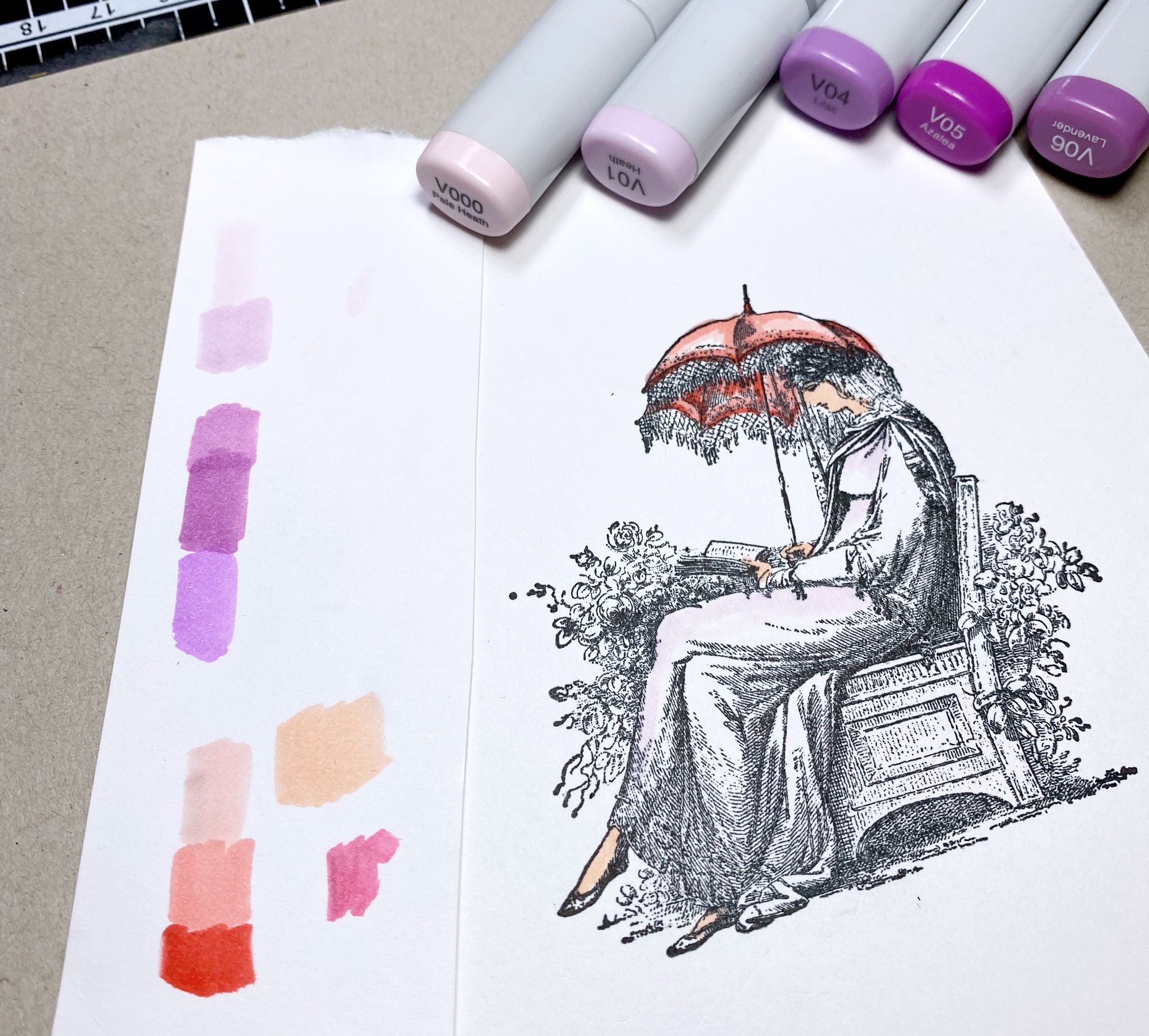 Above, are the copic markers used to color in her dress and umbrella. You see the color testing area to the left.
Tip: It is always recommended to test your marker colors on the same piece of scrap paper as you will be coloring in to make sure it is the color you will use on your final piece.
If you prefer to use colored pencils, the photo above shows Derwent Inktense Pencils being used to color in the Reading Garden Rubber Stamp. Also with pencils, test your colors on a scrap paper, especially when using a water pen.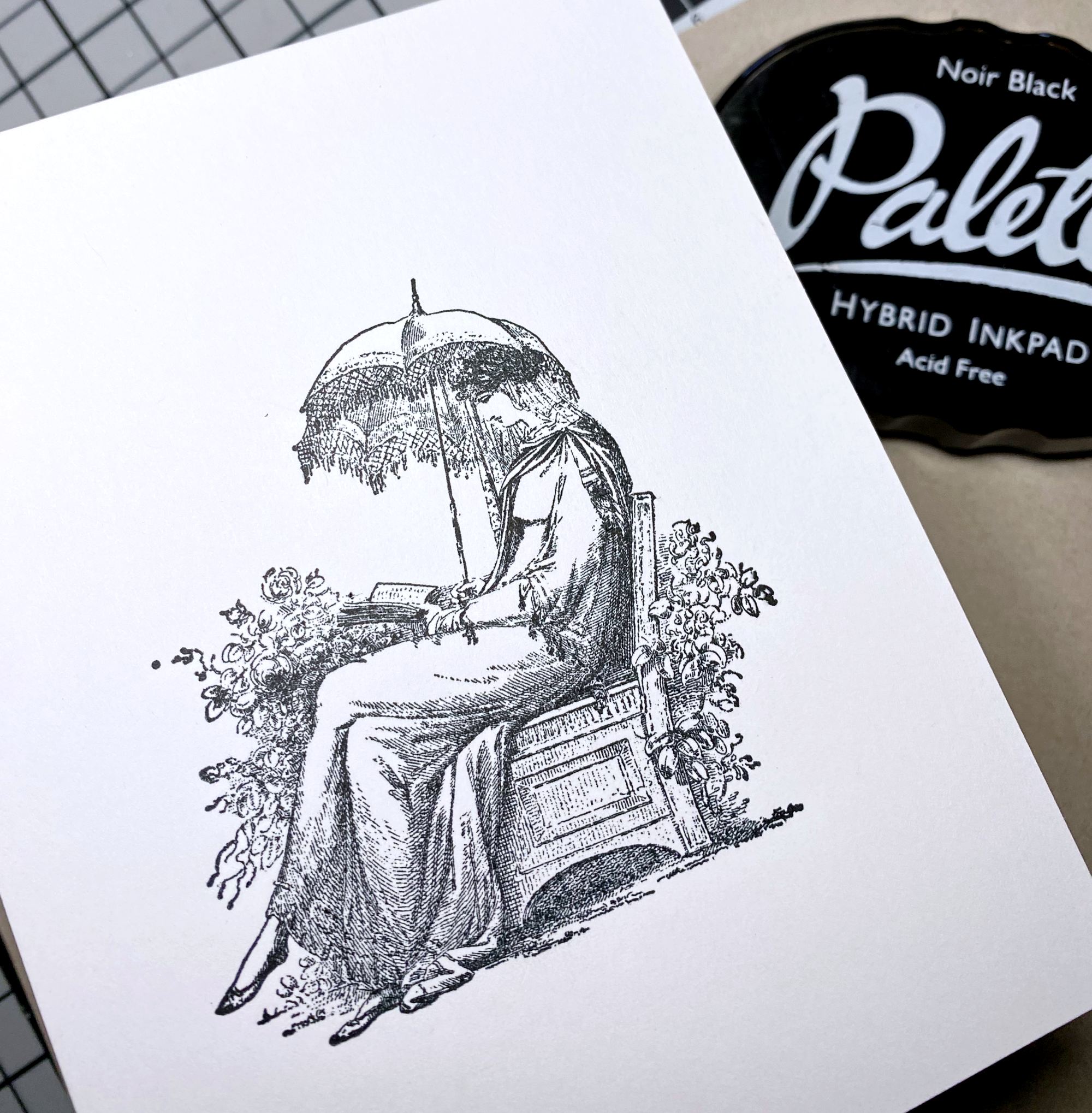 The Palette Hybrid Ink works great no matter how you choose to add colors. It is a unique stamping ink, one of the best on the market. No worries about smearing this ink when using alcohol based markers, water based markers or any brand of colored pencils.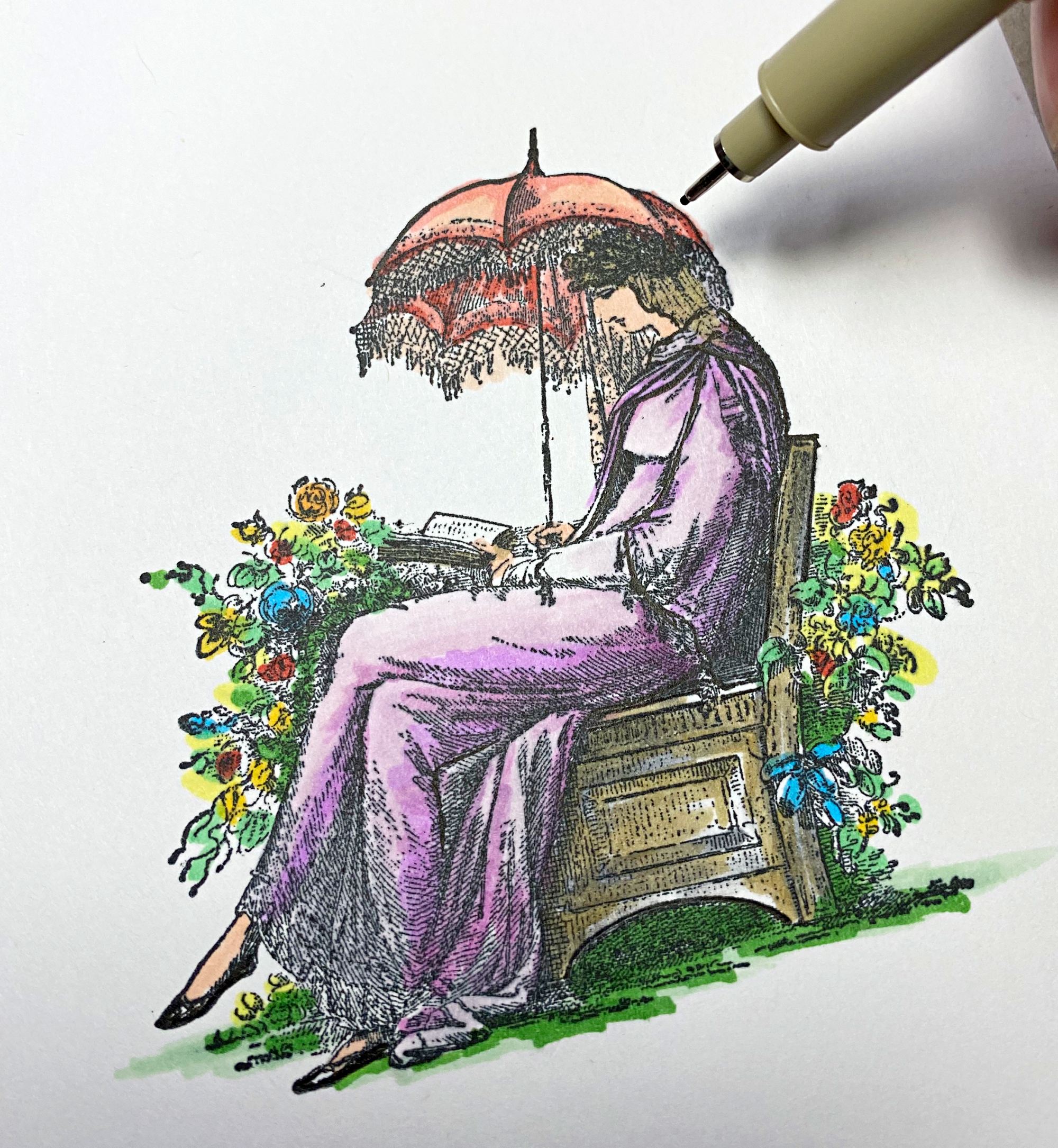 To make certain areas truly stand out, use a super thin marker to add accents.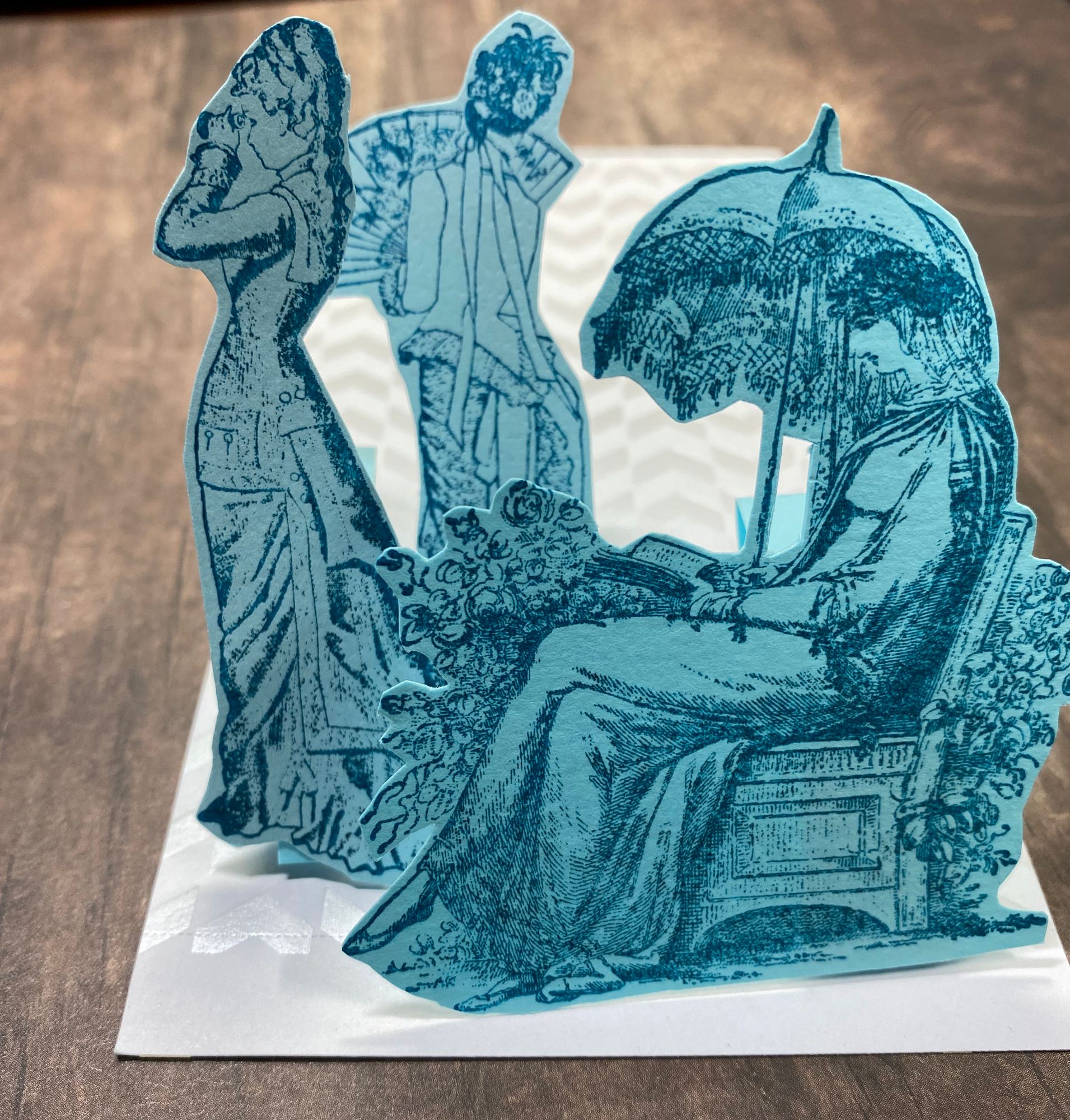 Some of our other victorian lady stamps that are fun to add color to are seen above:
Victorian Lady with Fan Rubber Stamp and
Victorian View Rubber Stamp (the one with binoculars).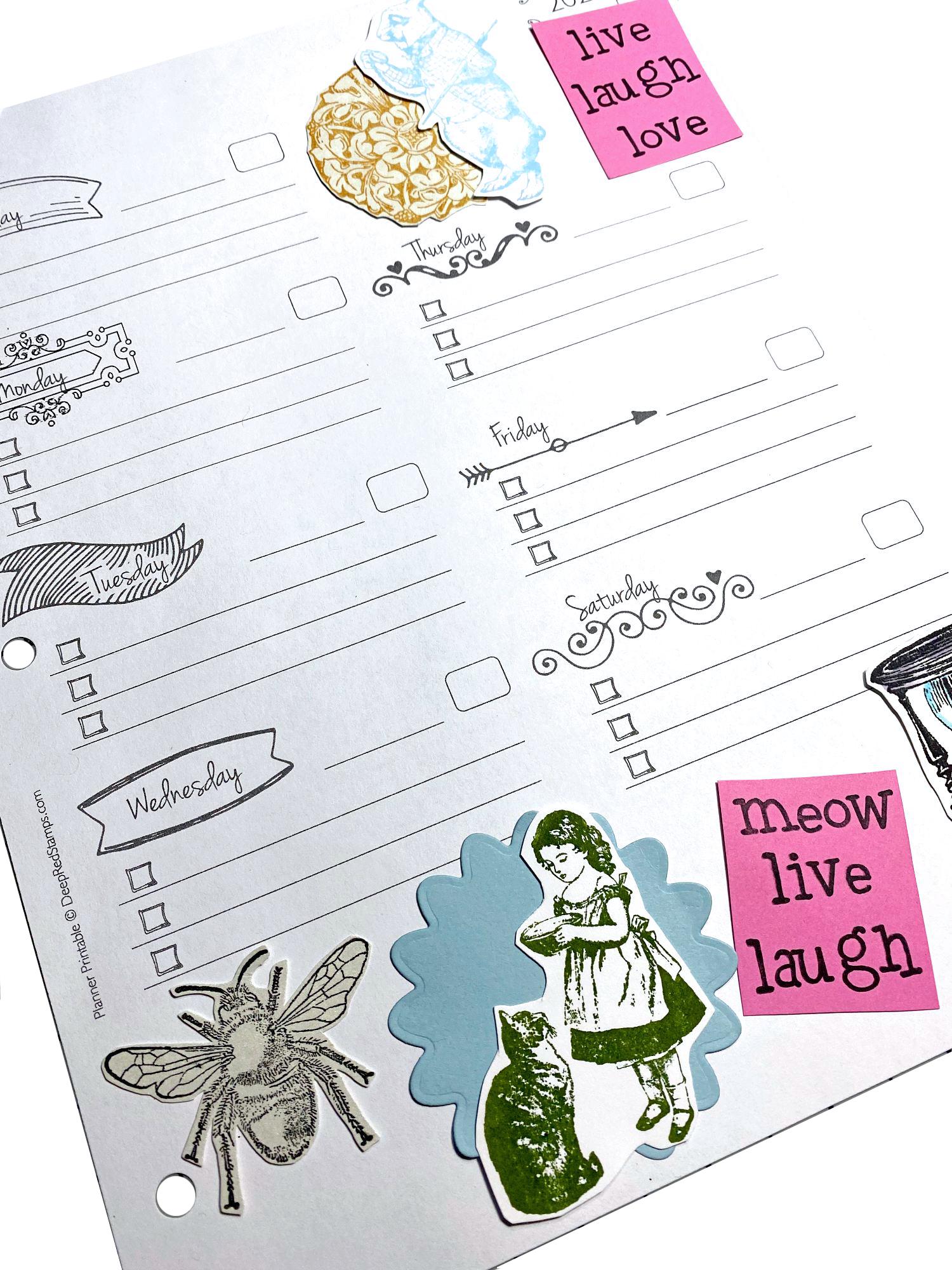 Also, Victorian Girls with Kittens Rubber Stamp Collection (Girl standing with kitten, as seen above, is one of the stamps in the collection) is a great set of detailed rubber stamps to add color.