Posted by Susan J. Deep Red Stamps on Feb 20th 2023
For journaling or card making, our Flourish Latte Rubber Stamp creates a warm and cozy feeling.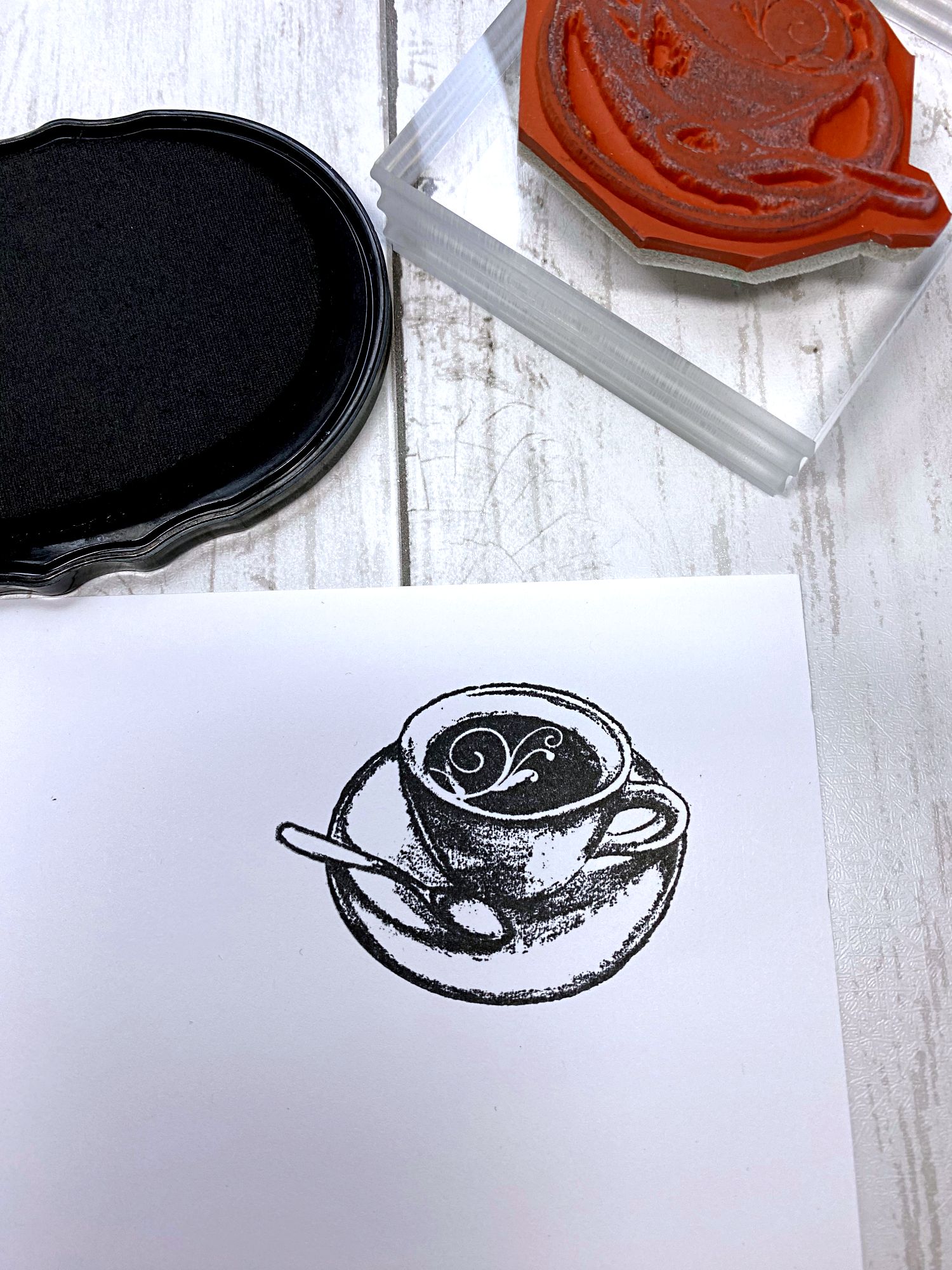 But did you know that there are another 2 stamps that perfectly match the flourish in this stamp?
Flourish with Leaves Rubber Stamp and
We create a nice, beige and brown card and add a die cut word, 'friend' across the front.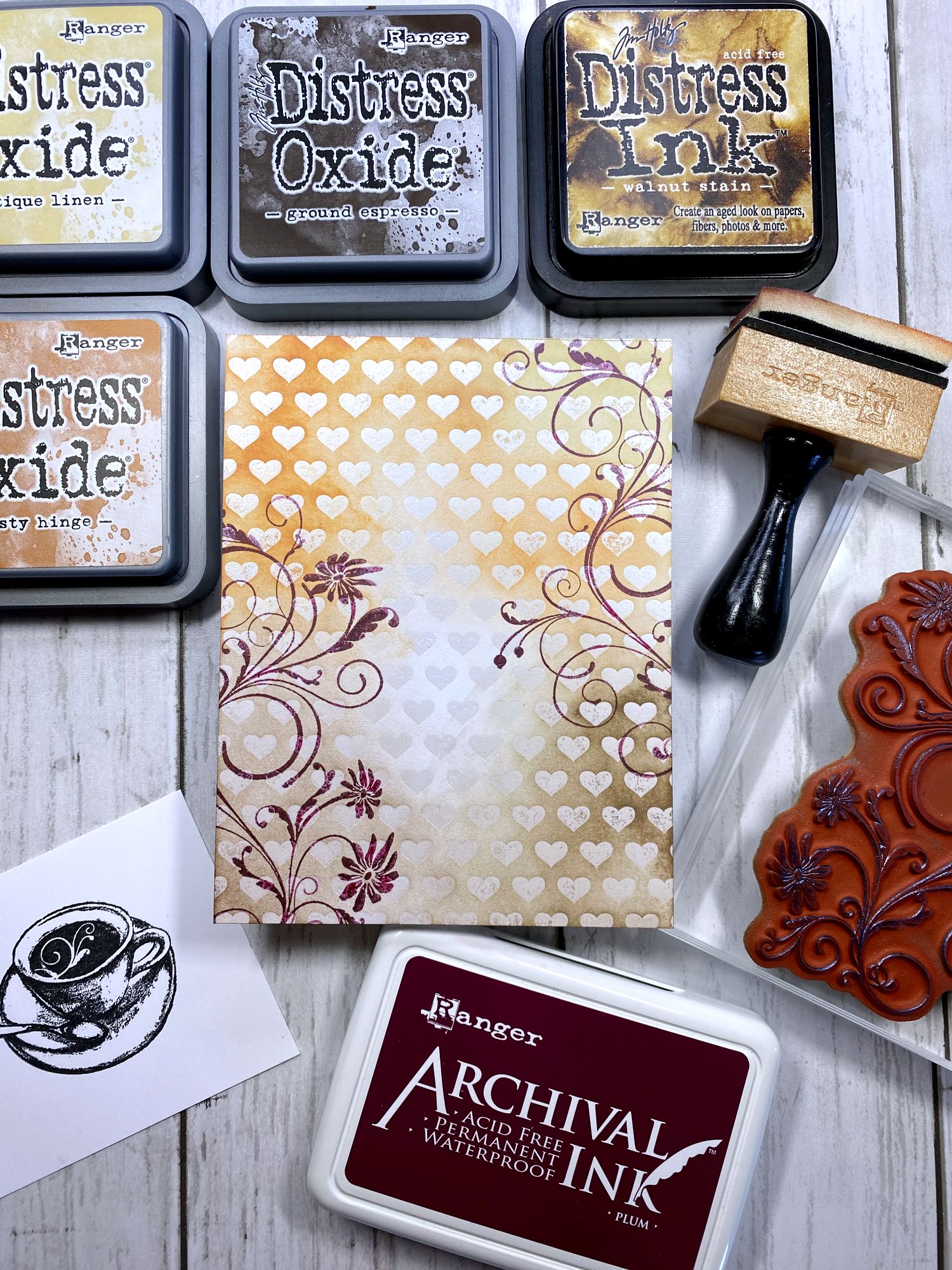 For the background, I took heart embossed white card stock and added some distress oxide inks in brown hues with an ink blending tool.
I then stamped the Large Fauna Rubber Stamp on each of the edges in Plum Archival Ink (one of my new favorite colors!)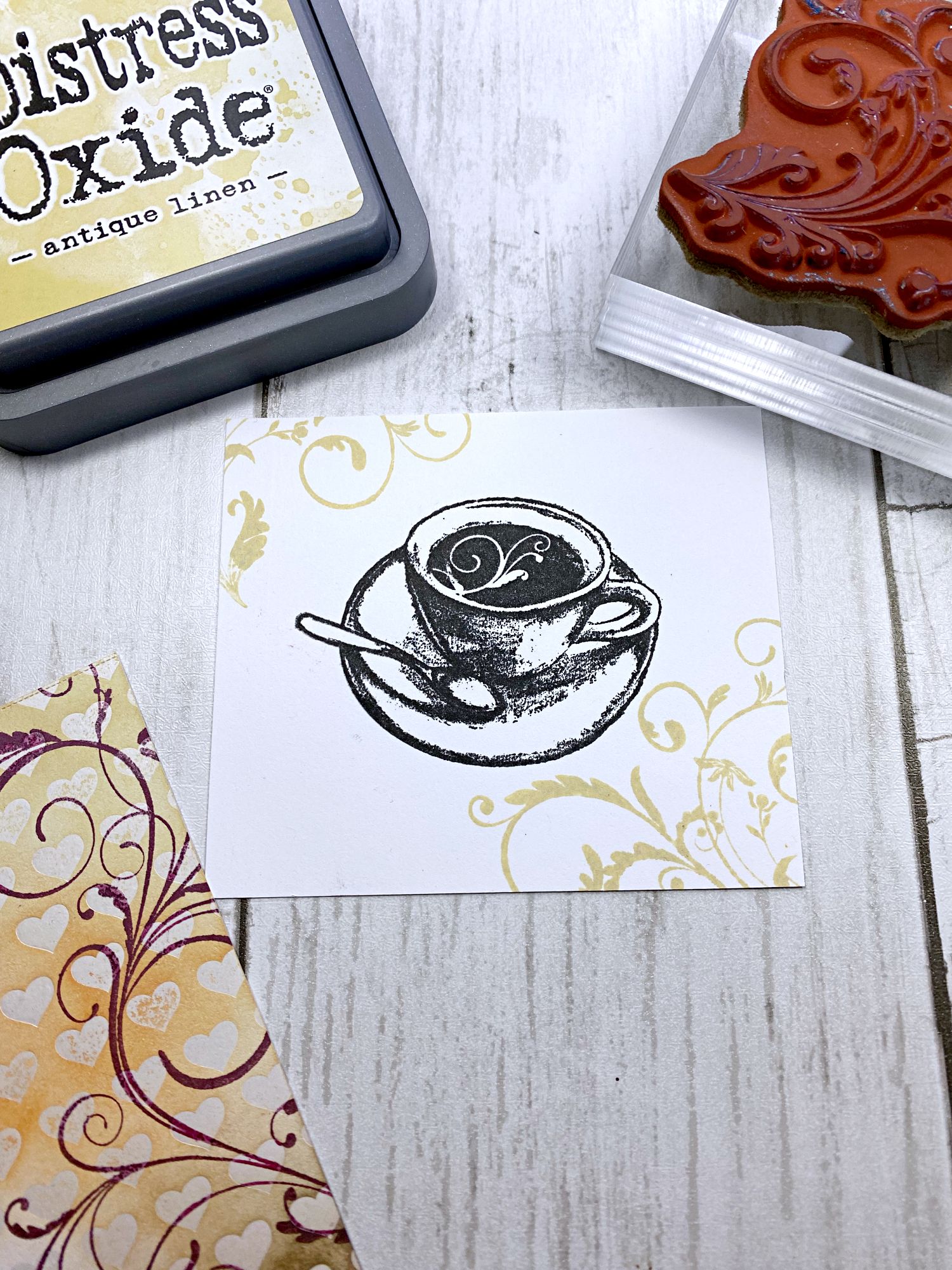 I stamped Flourish with Leaves Rubber Stamp in a light ink (Distress Oxide Antique Linen) on the corners around the main focal point of the coffee cup. I usually do not use the Distress inks for primary stamping because they do not reproduce the fine details of any stamps, but for this purpose, it was ok.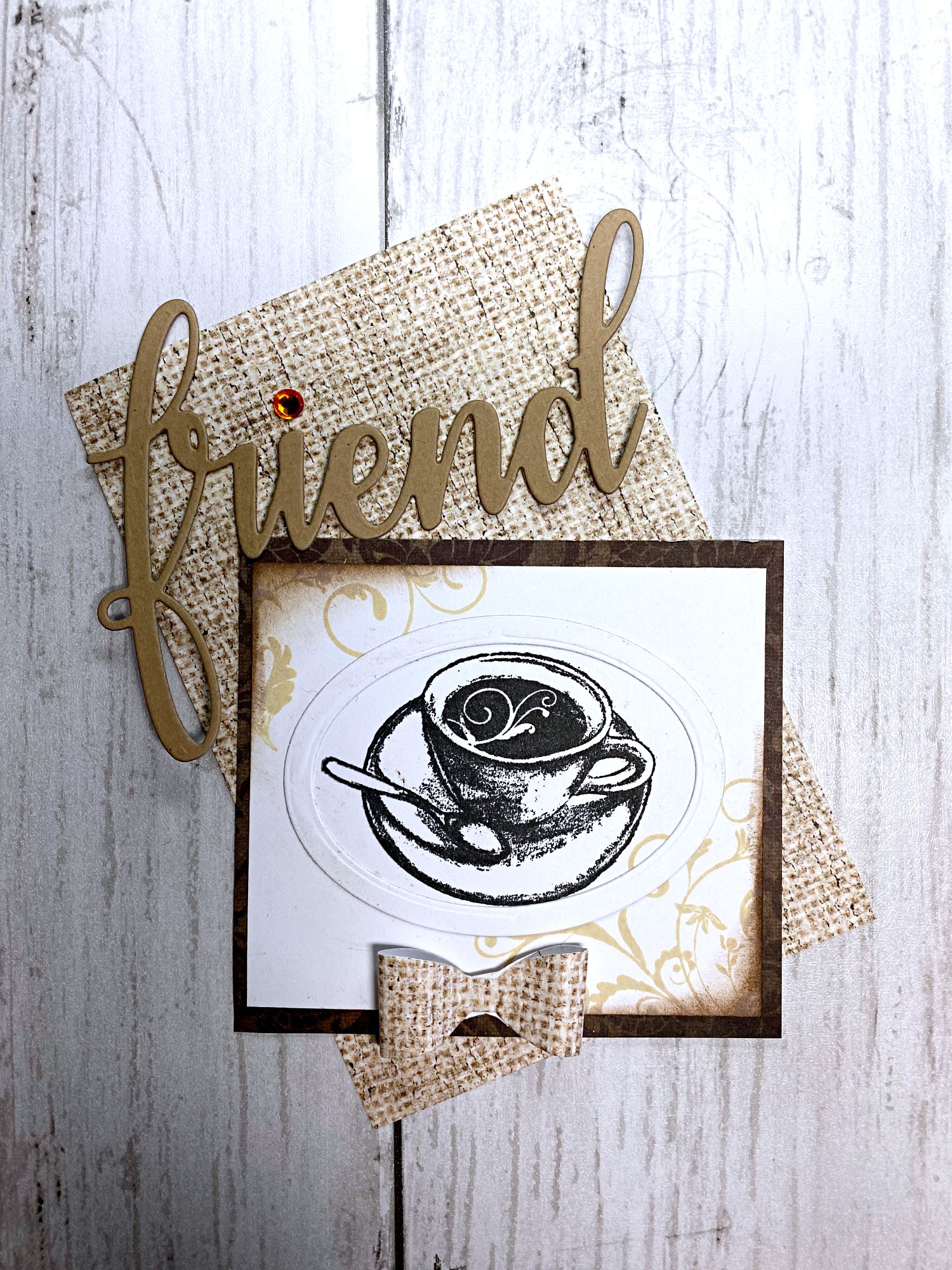 For the "friend" text, I die cut a light brown card stock. Since I lost the dot of the letter, "i" I used an orange jewel instead.
I love adding diagonal elements in my hand made cards and the colors of the faux burlap paper looked perfect for this arrangement.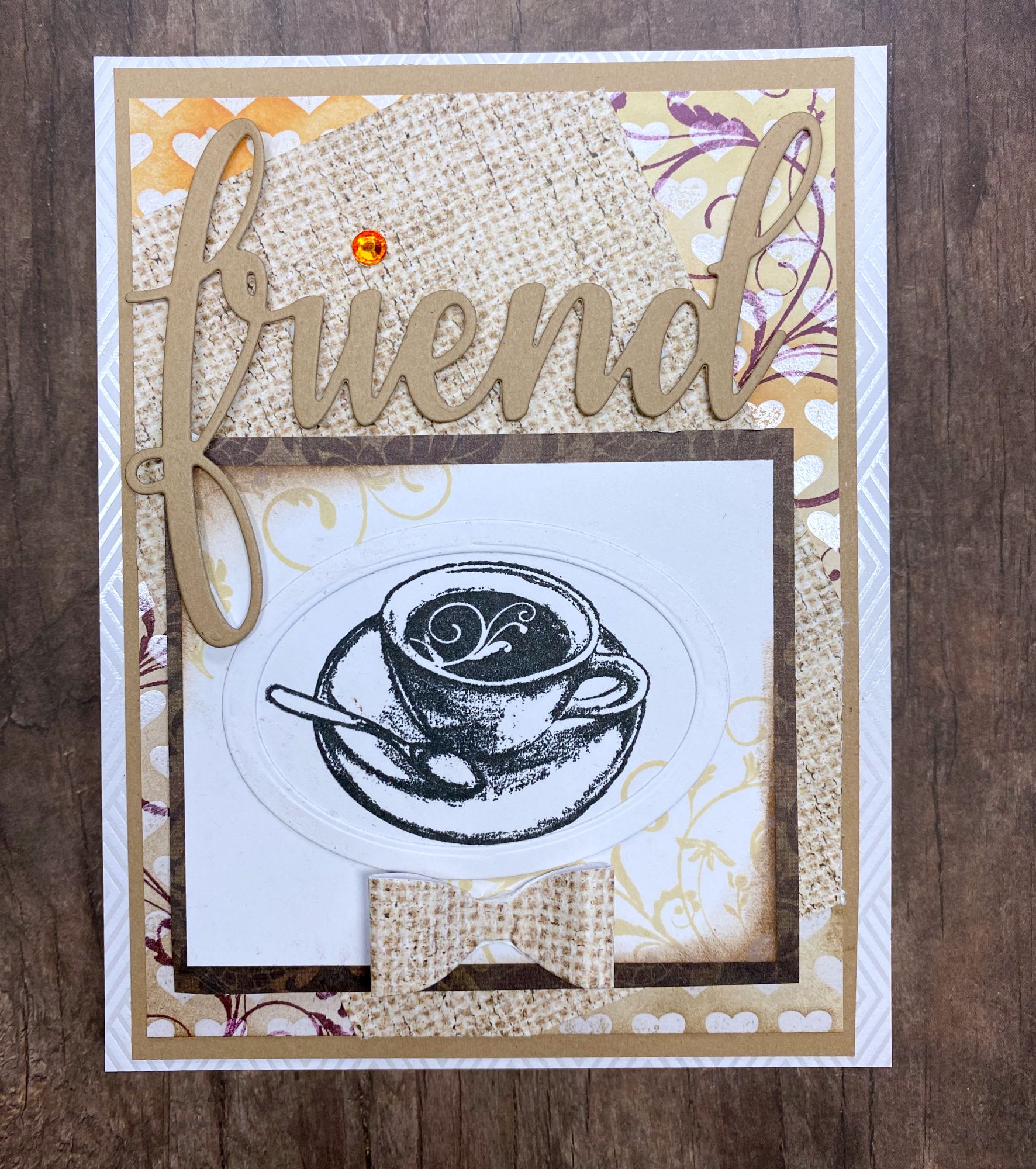 The diagonal burlap paper allowed for the flourishes that were stamped on the background matte to show up!
So, here is a coffee card, or a friend card for you! Thank you for reading.