Posted by Susan J. Deep Red Stamps on Aug 17th 2021
We have a free chocolate box template that accommodates a Hershey bar that you can decorate. Perfect for the upcoming holiday season or any special occasion. I'm a big Gilmore Girls fan. So, working on a chocolate box design, I couldn't help but think of the scene in season 6 where Rory calls to find out if Loralie is coming to her 21st Birthday Party.....
LUKE: They're making the chocolate boxes right now, and she needs to know if you're coming so they can make you one.
LORELAI: I didn't know I was invited.
LUKE: She said she sent you an invitation.
LORELAI: I didn't know it was from her. (a bit louder and closer to the phone, Luke holds the phone up for her) I didn't know it was from you!
RORY: Well, it was. Is she coming or not?
LORELAI: Yes, I-I'm coming. I want a chocolate box.
This chocolate box will make an awesome gift. Here is the link to download the free Chocolate Box Template:
https://www.jpsdigital.com/deepredstamps/downloads...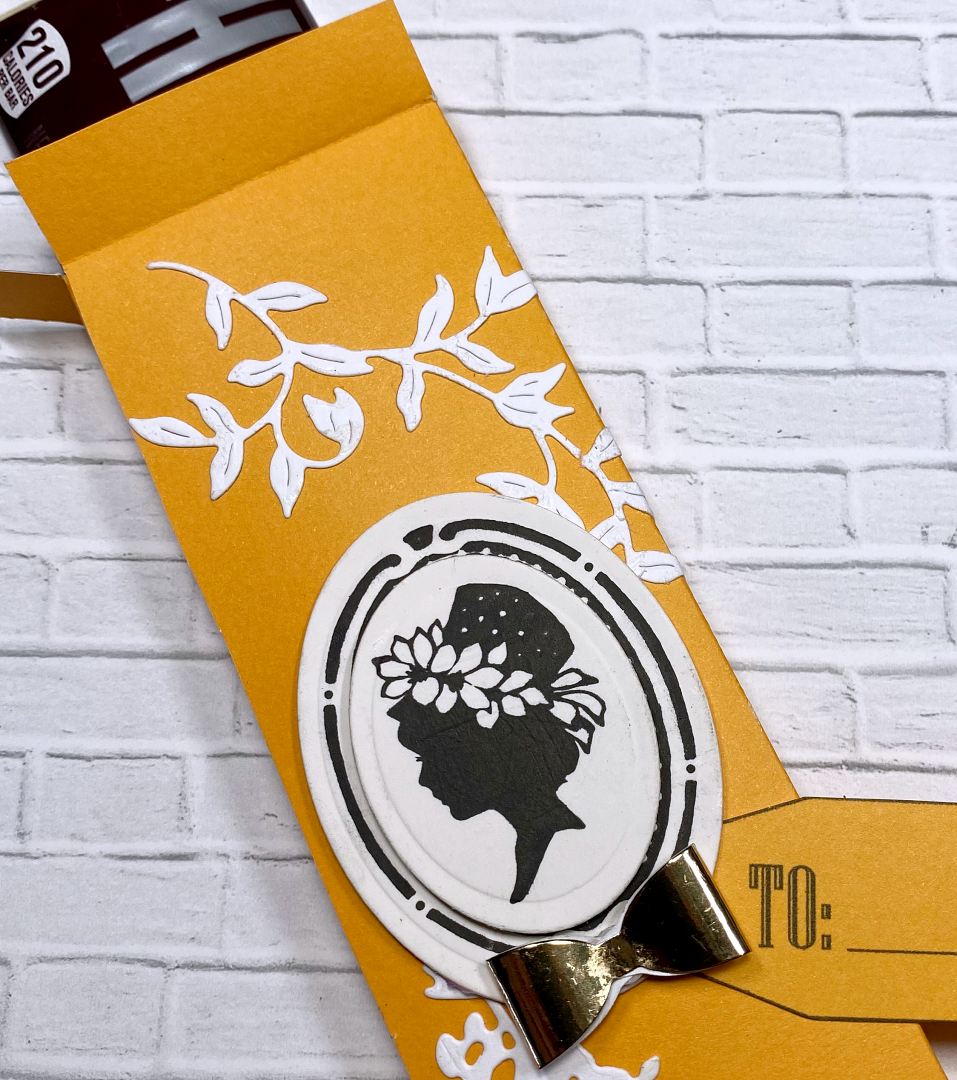 Print out the template on your choice of card stock paper from your computer.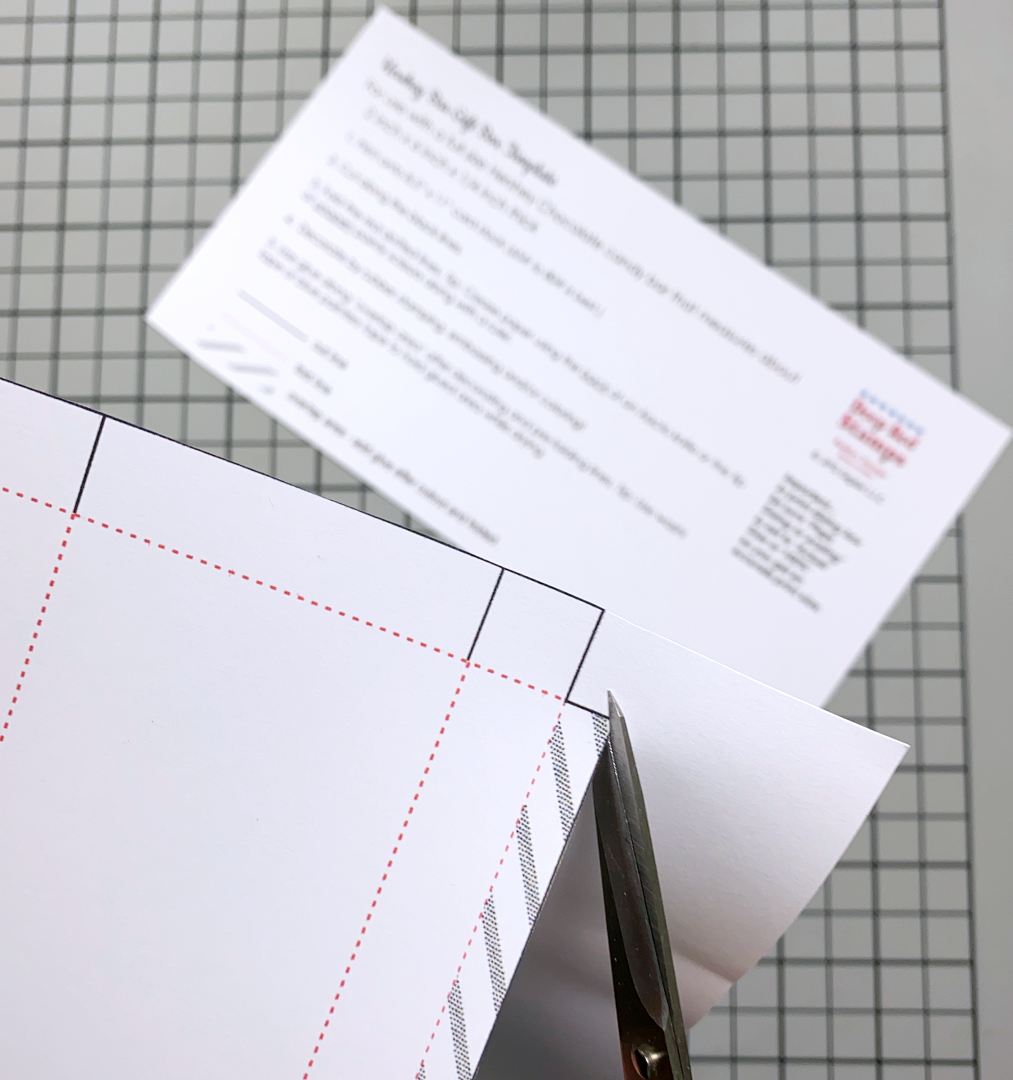 Also, included on the template is a tag that fits the box where you can write the recipients' name on it.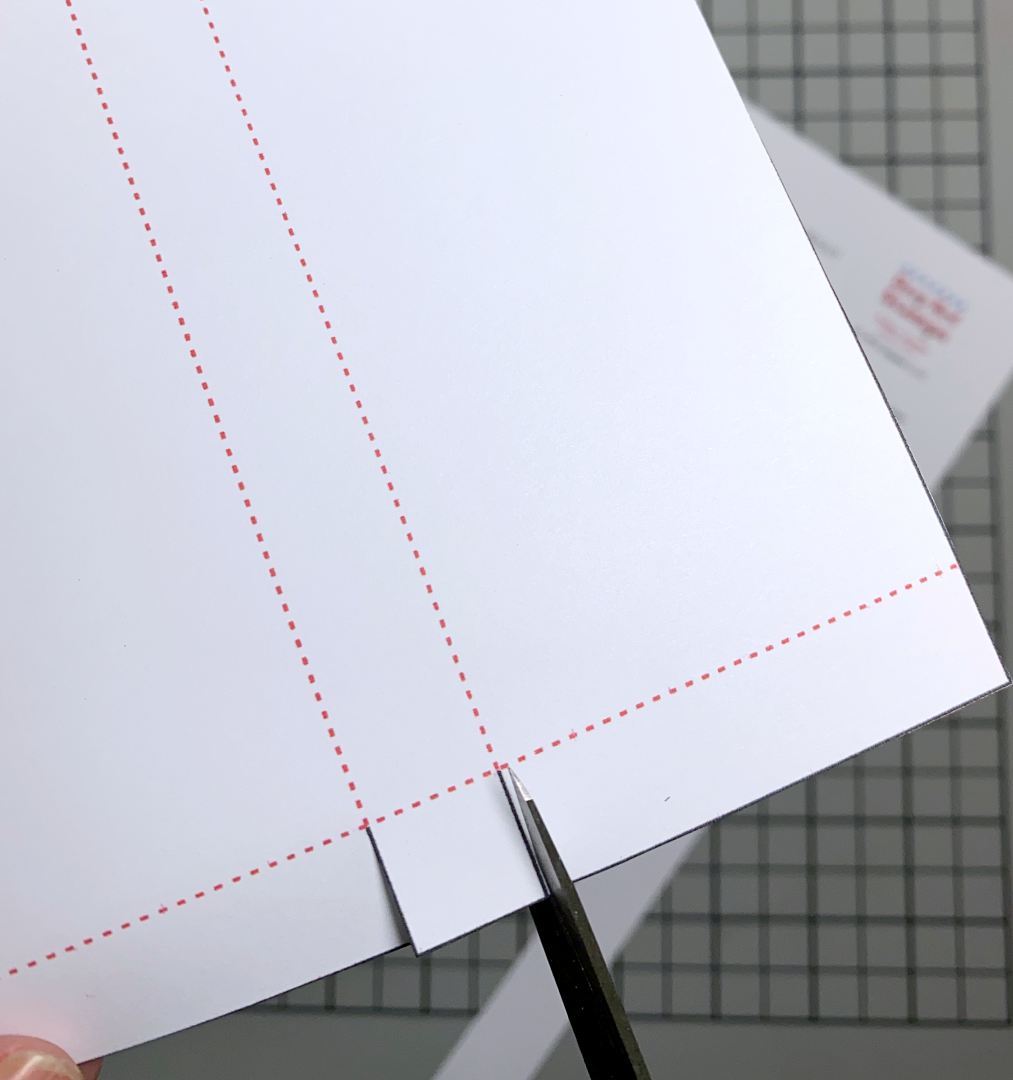 Cut lines are the black lines and score lines are shown as red dotted lines.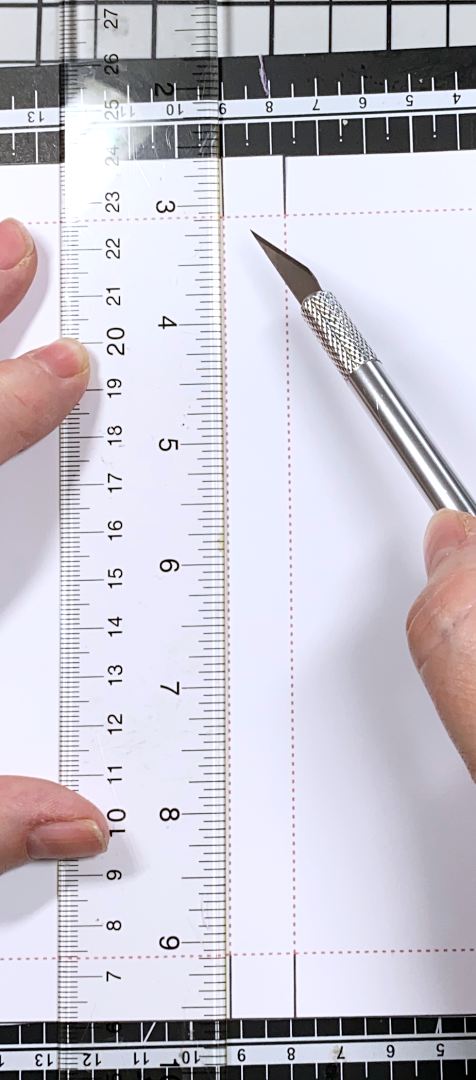 To score, use the BACK side of an Xacto knife or pointy scissors that are closed. You'll want to use something sturdy along side of a ruler. Practice on a scrap piece of card stock drawing your tool along the ruler to see how hard to press. You don't want to press too hard as to cut the paper where you need folds.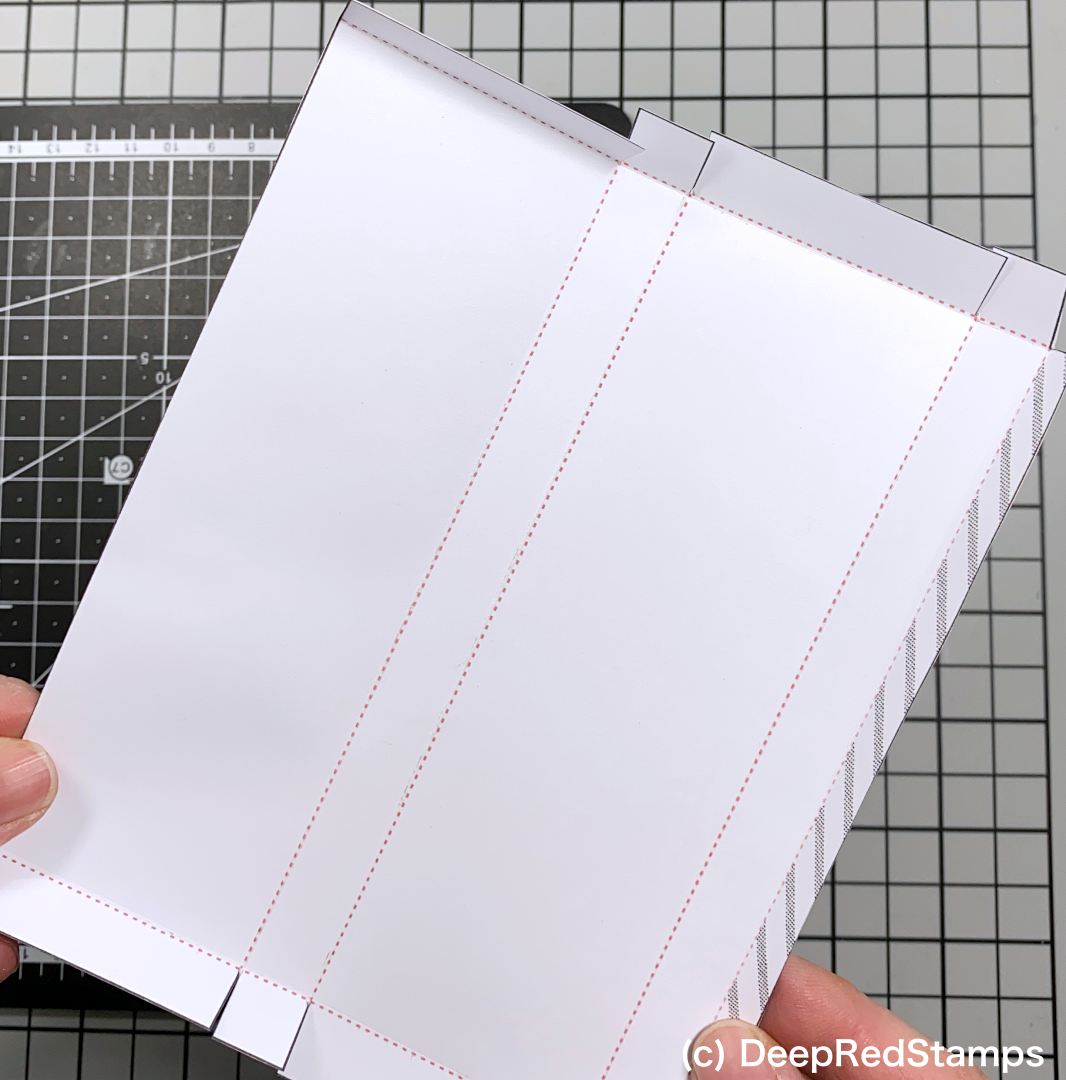 Once you have scored all lines, pre-fold them. Turn the paper over and now it is time to decorate the outside! Rubber stamp, emboss, die cut....whatever you like.....Add bows, jewels, pearls, ribbon, etc.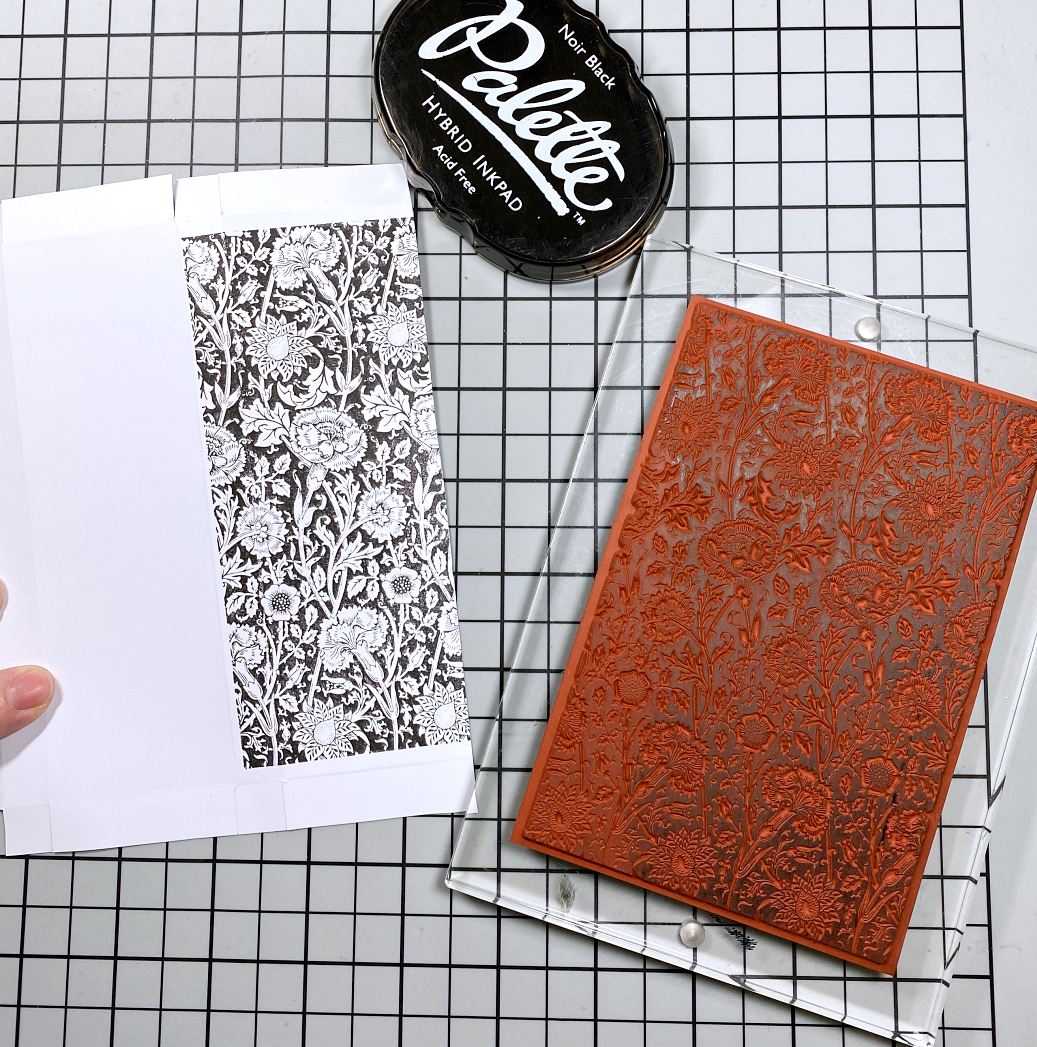 Above is our Carnations Background Rubber Stamp. The background stamp measures about 4" x 6" and is a beautifully detailed design. We also have a small Carnation Blooms Rubber Stamp which is a 2 inch x 2 inch stamp (not pictured).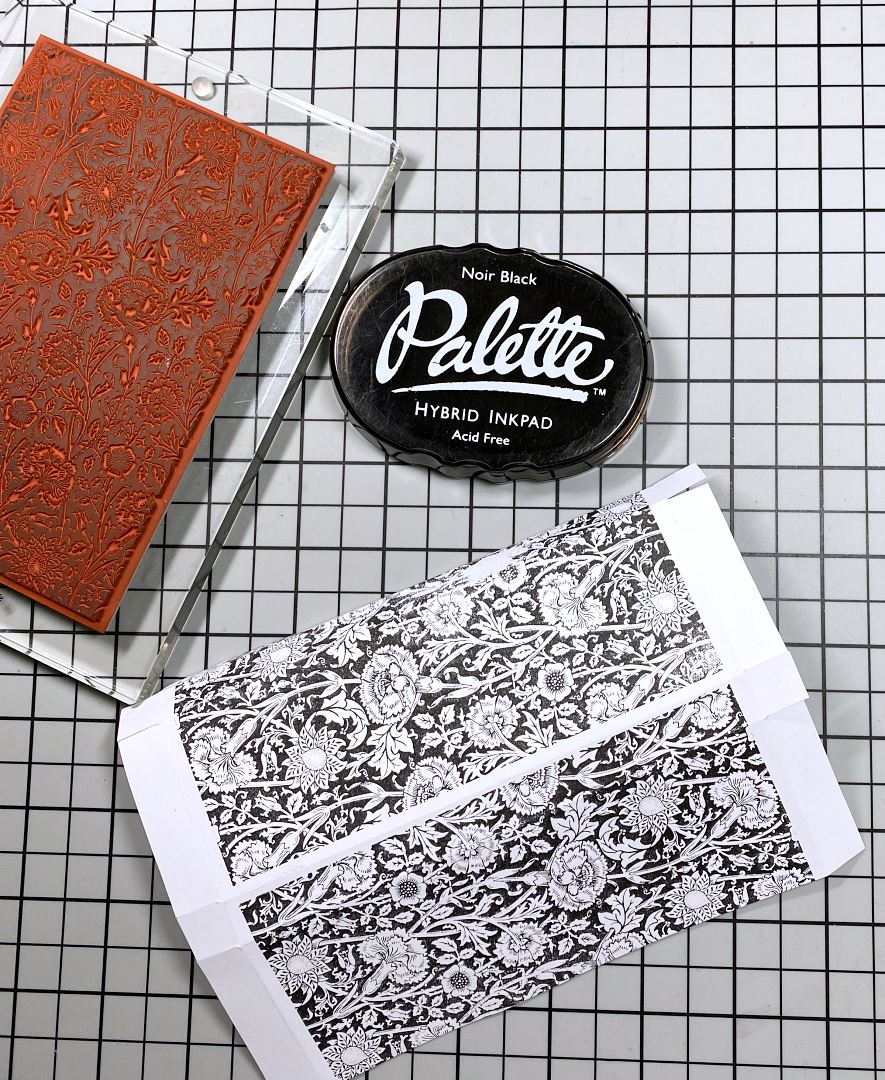 Above, Carnations Background Rubber Stamp stamped 2x onto the face of the pre-folded box.
After stamping, I used an embossing folder and ran it through a Big Shot machine. I then added a bit of Distress Oxide in Walnut Stain over the raised design area.
Tip: do all of your stamping, and optional embossing, BEFORE gluing the box together.
Once you're done stamping.....
To assemble:
1) Glue along the area marked for adhesive. I used Elmers glue stick, 2x stronger, goes on purple, dries clear.
2) Glue one end of the box flaps closed. Leave other side open.
3) Place your candy bar into the box.
4) Glue other end closed or use double sided tape.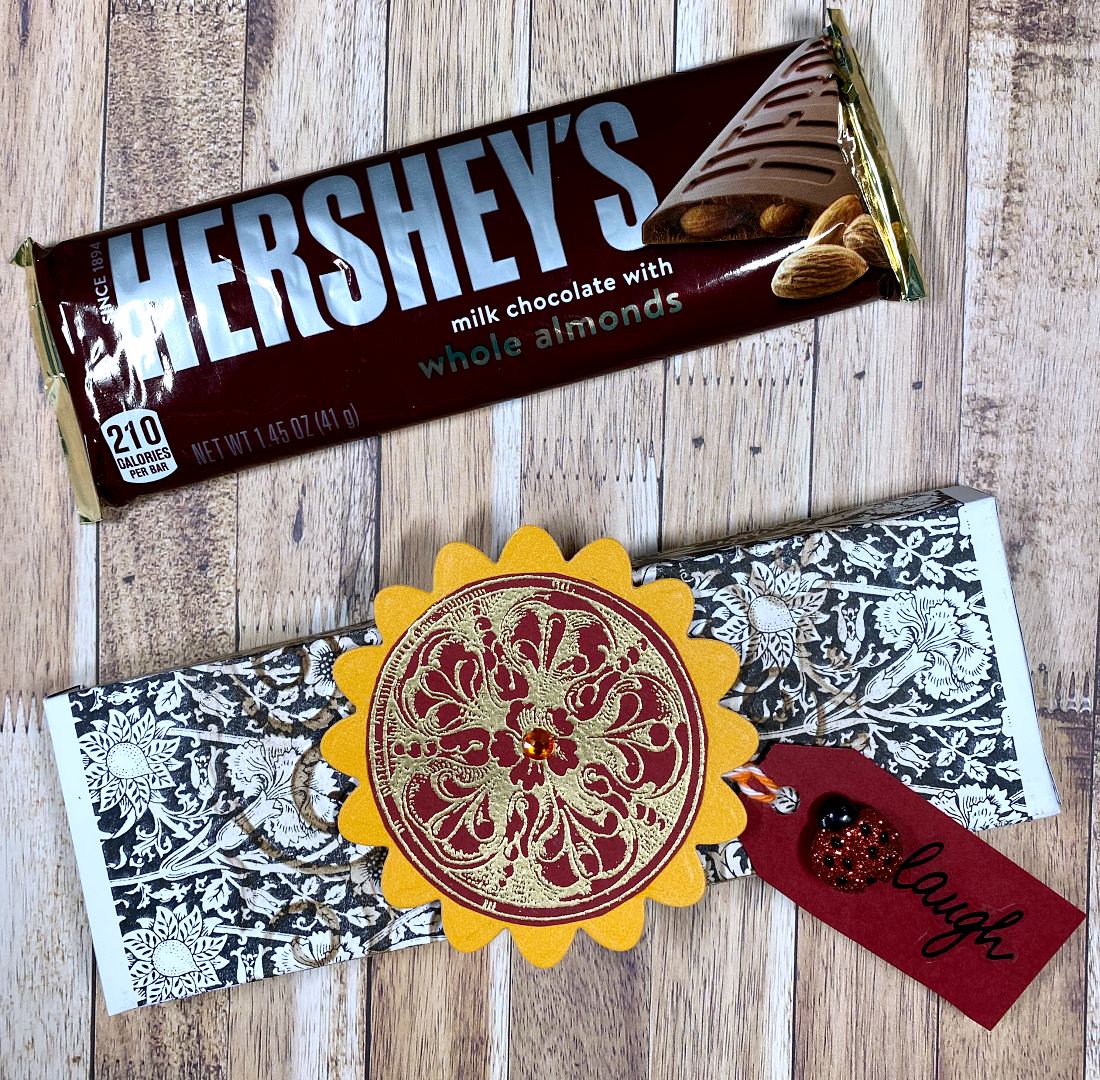 Add any additional embellishments after your box is assembled. Above, for the center design, I embossed our Carved Stone Medallion Rubber Stamp in gold onto red card stock and added a tag with a lady bug button.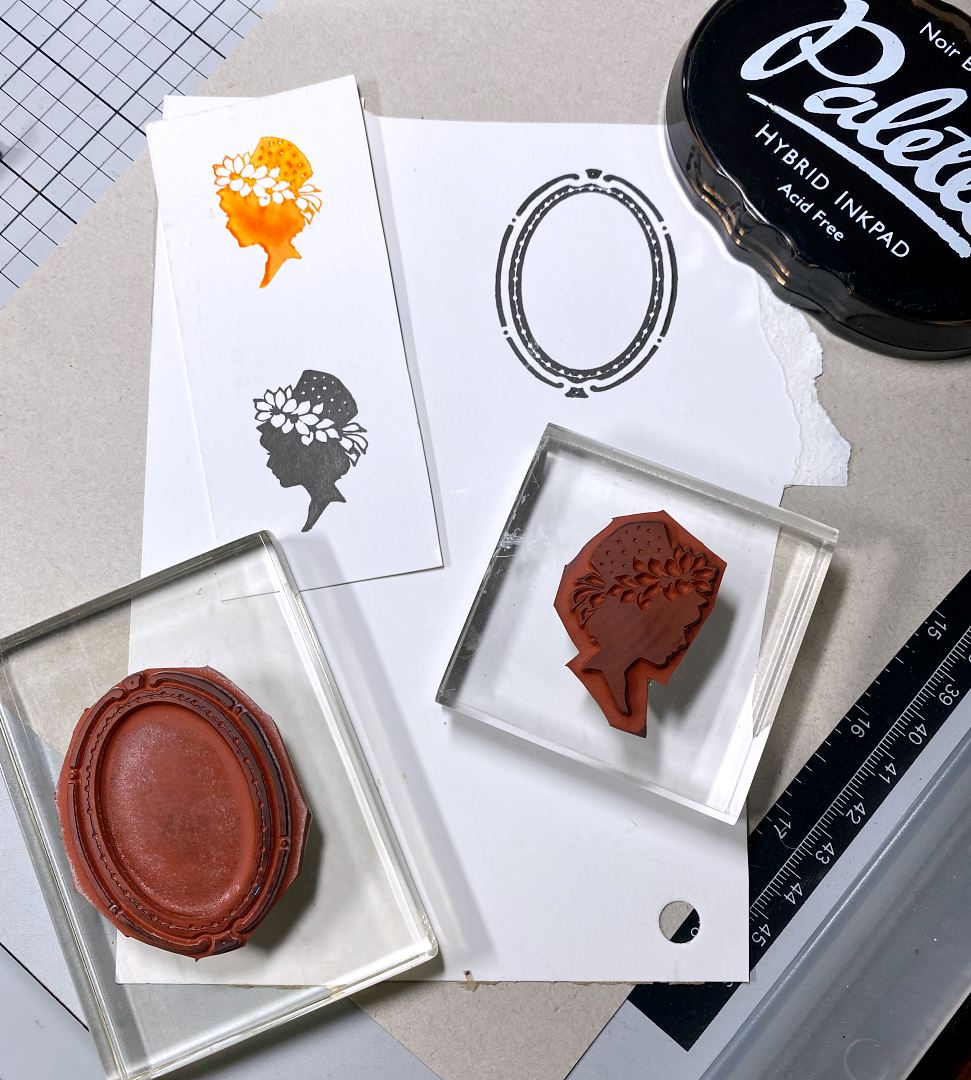 Our Create a Cameo Rubber Stamp Set is one of my favorite sets because of it has several profile silhouettes like the girl in hat stamp as seen above. There is also a frame oval circle in the set.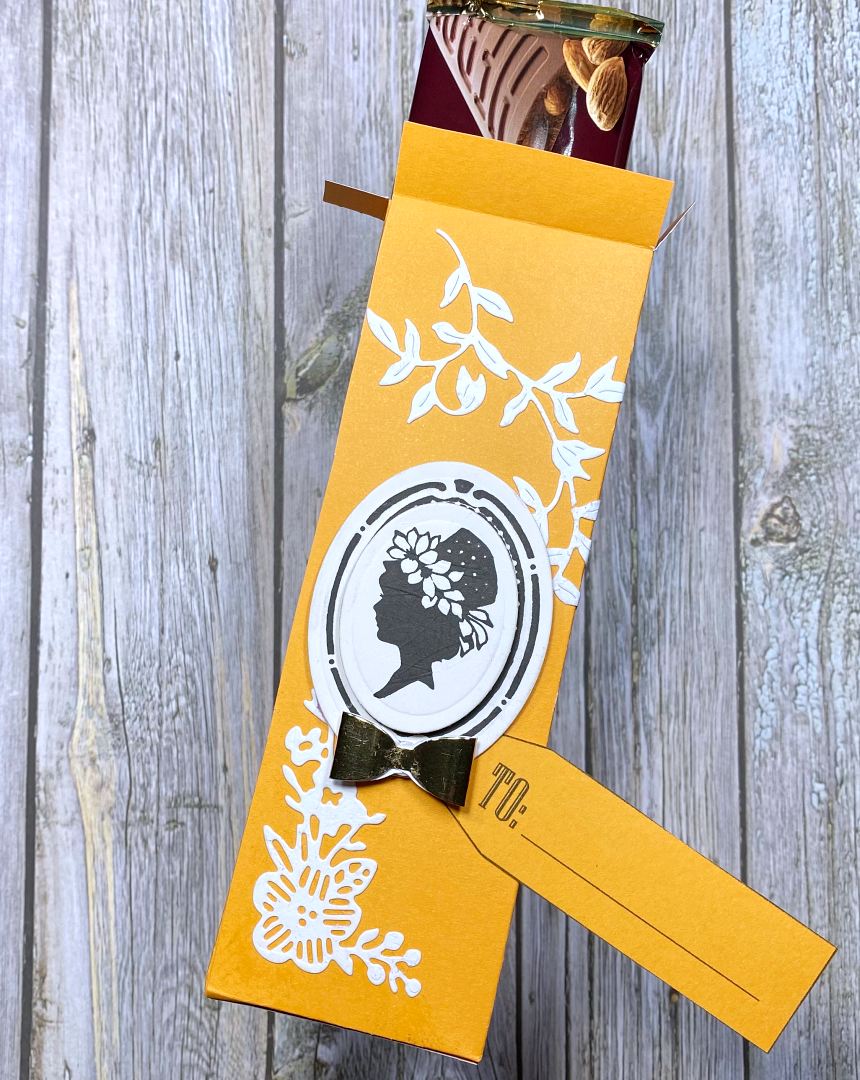 I printed out the Chocolate box template onto orange card stock. The white die cuts of flower corner and leaf design were glued on using a glue stick. Optionally, you can use Mod Podge and brush the backs of the die cuts to place them onto the box.
Hint: take several pieces of card stock and print out a couple templates. Use different color card stock and print on the inside so your printed crease/cut lines don't show.
You'll have as much fun making these as giving them away to your friends, family or co-workers. Save one for yourself. You deserve a chocolate box, too!
Note: The free templates on our site are for personal use only. All images copyright JPS Digital. Deep Red Stamps.