Posted by Susan for Deep Red Stamps on Sep 28th 2023
Sometimes we need a little faith to get us through the day. Journaling with inspirational verses solidifies that personal bond in faith to lift your spirits or strengthen beliefs. Whatever the reason, it's a great relaxing way to take time out to stamp, color, and doodle while finding inner peace.
Here, I have created a free, printable page featuring 4 Bible verses that you can print and decorate as you wish. The layouts are made so you can easily stamp with many of our Deep Red Stamps if you choose to do so. Below, I share with you how I embellished mine printouts.
Honestly, I created the layouts because during my own bible journaling journey, I was not good at drawing the words freehand, but I loved decorating the verses. So, being a graphic designer, I made these to share with everyone to enjoy in their own personal way.
Click here to download our free Bible Journaling I pdf (one 8.5 x 11 page)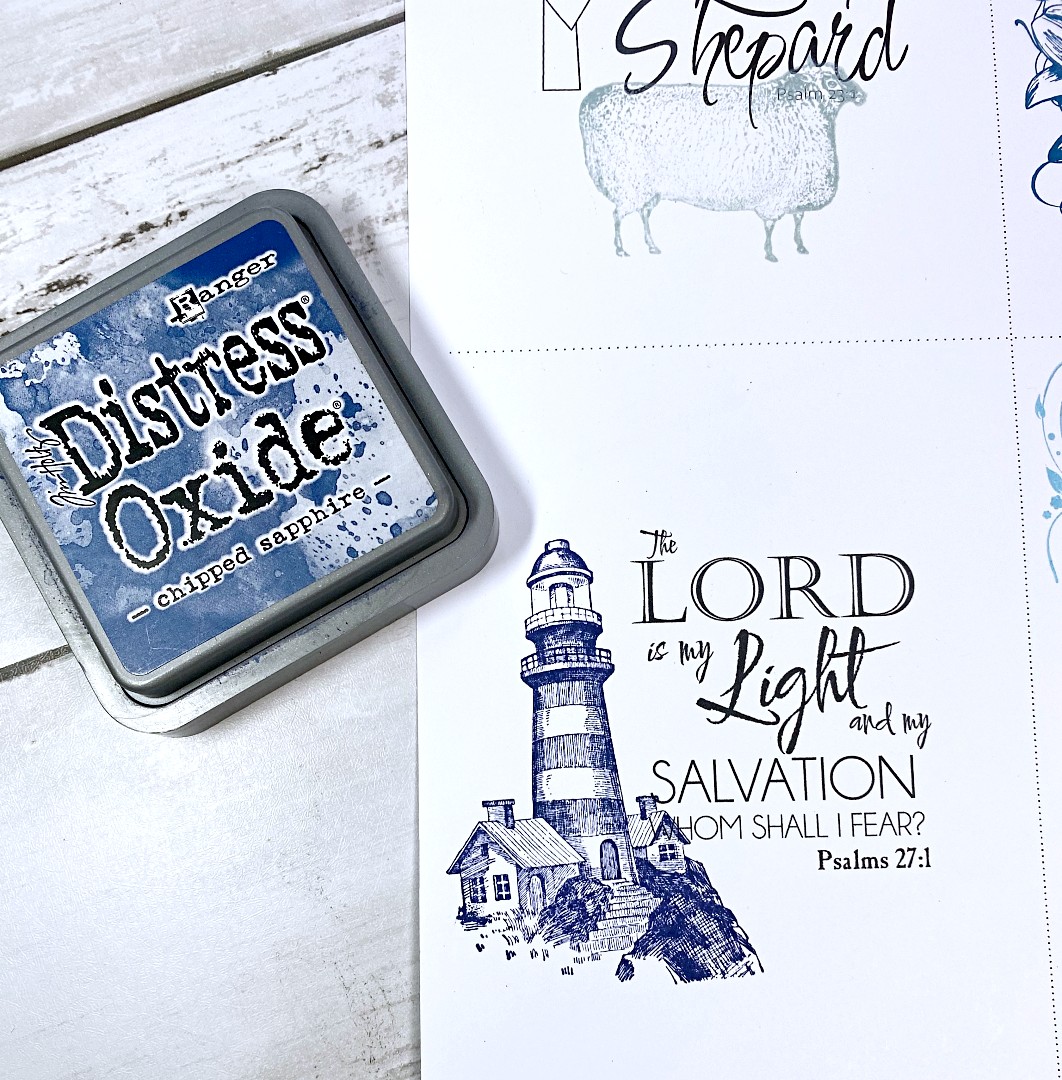 As always, the Ranger Distress Oxide ink pads offer bright inks that look great on white cardstock. Above, is our Lighthouse Cottage Rubber Stamp in Chipped Sapphire Ink.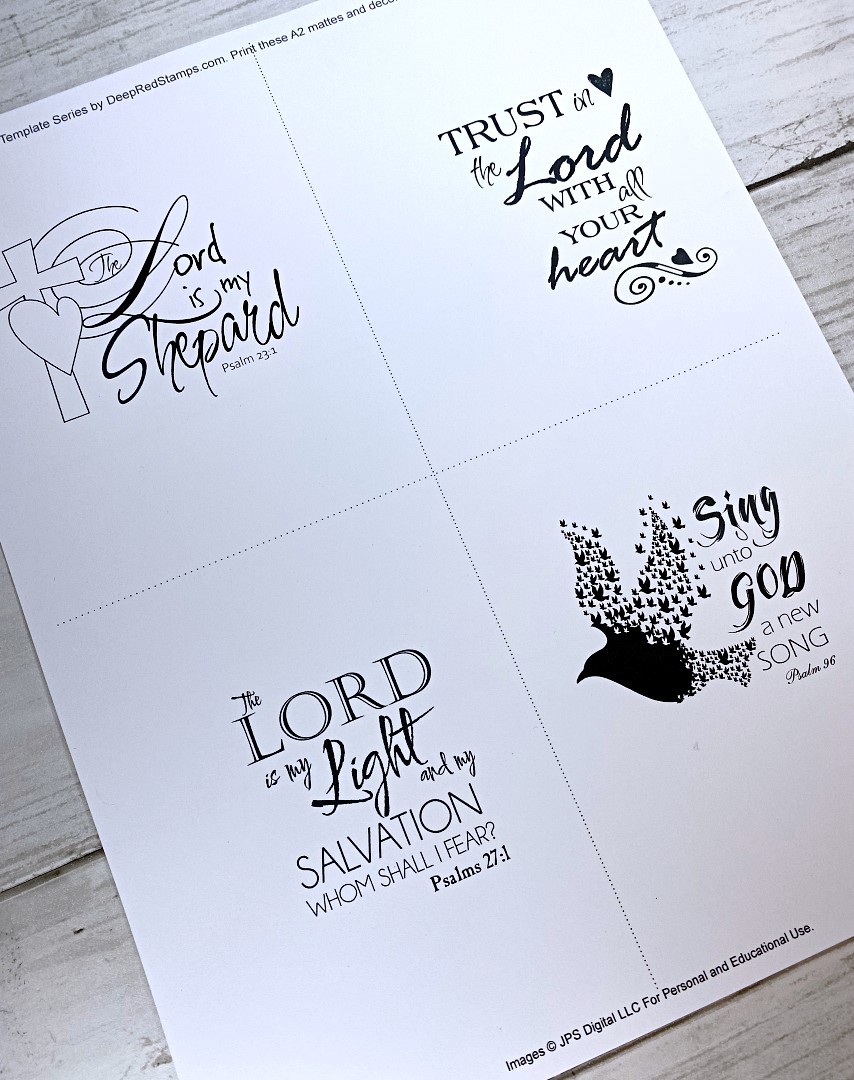 This is what the Bible Journaling I by Deep Red Stamps Page 1 looks like when it comes out of your printer. You can keep the page as is or cut into 4 individual journaling cards.
Click on the photo above to download the pdf.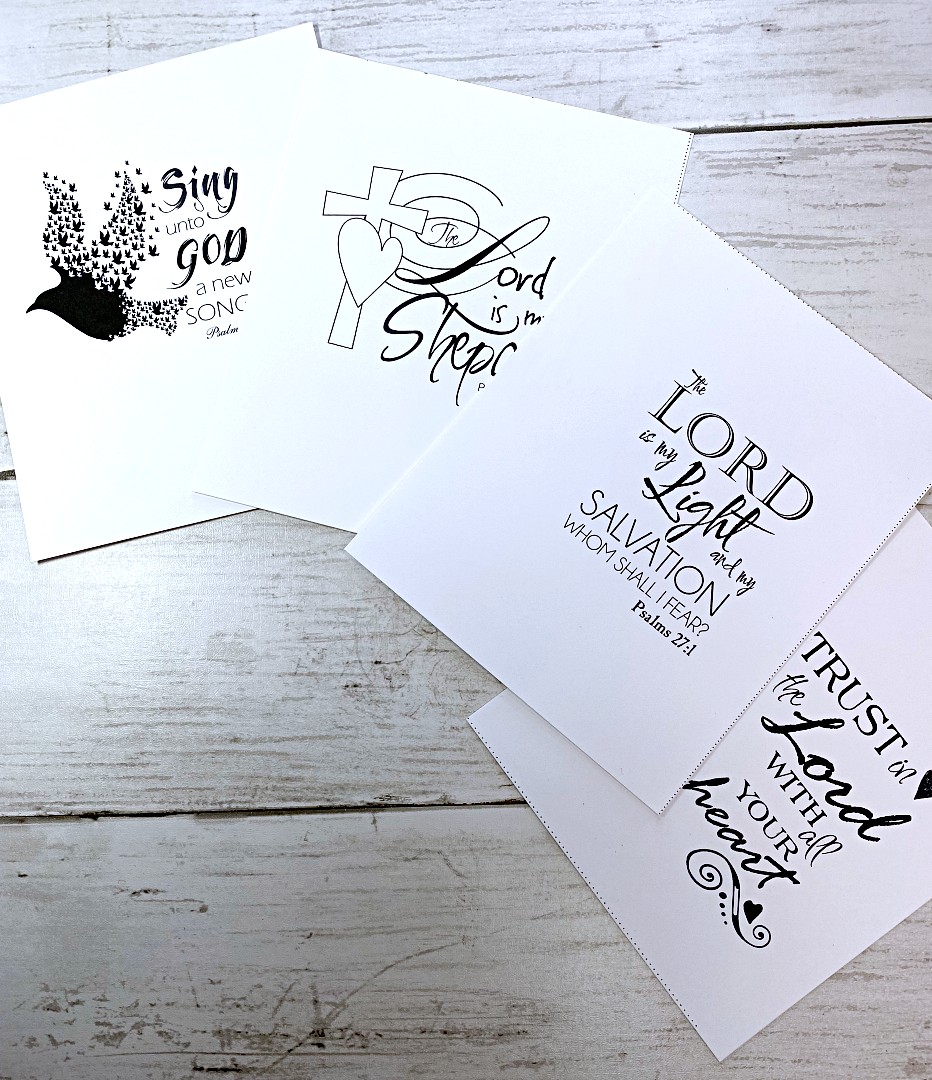 Above is the page cut into 4 cards. There are dotted lines on the page for easy cutout.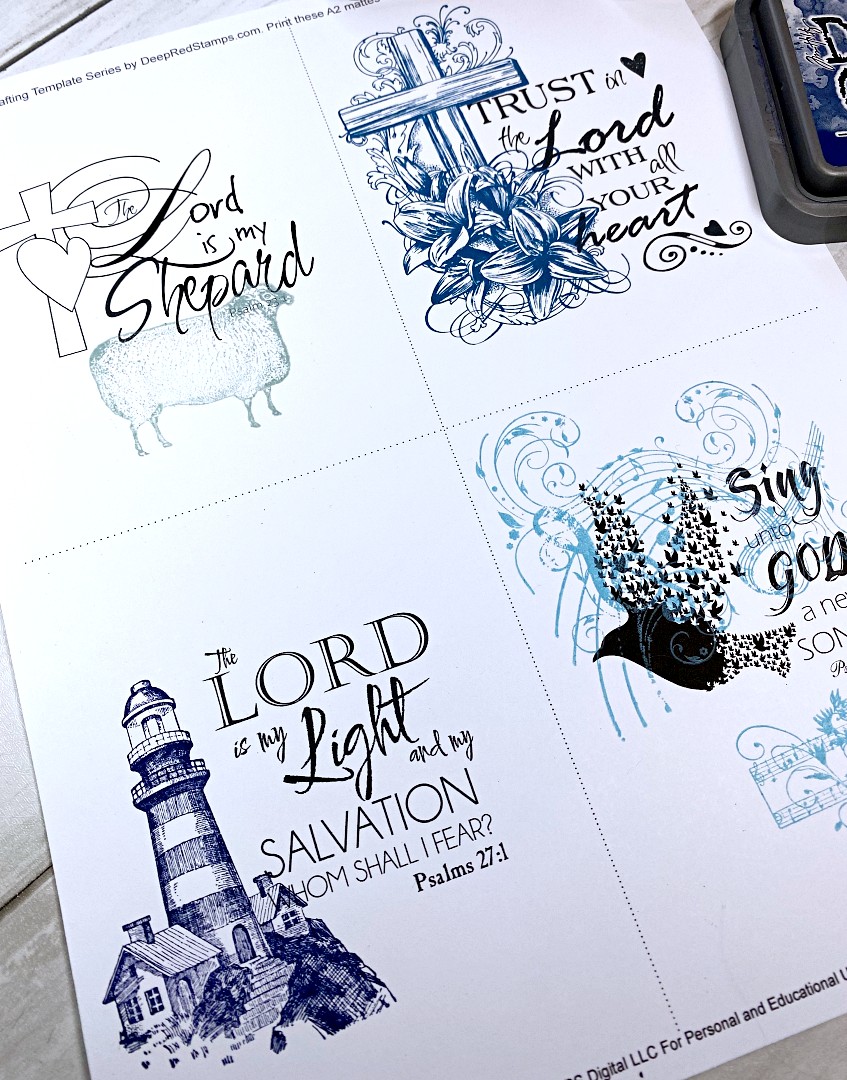 For fun on one of my printouts, I used all inks in blue hues. You see our Wooly Sheep Rubber Stamp under the Shepard verse stamped in Distress Oxide Speckled Egg and Cross and Lillies Rubber Stamp in Distress Oxide Unchartered Mariner ink next to the Trust verse.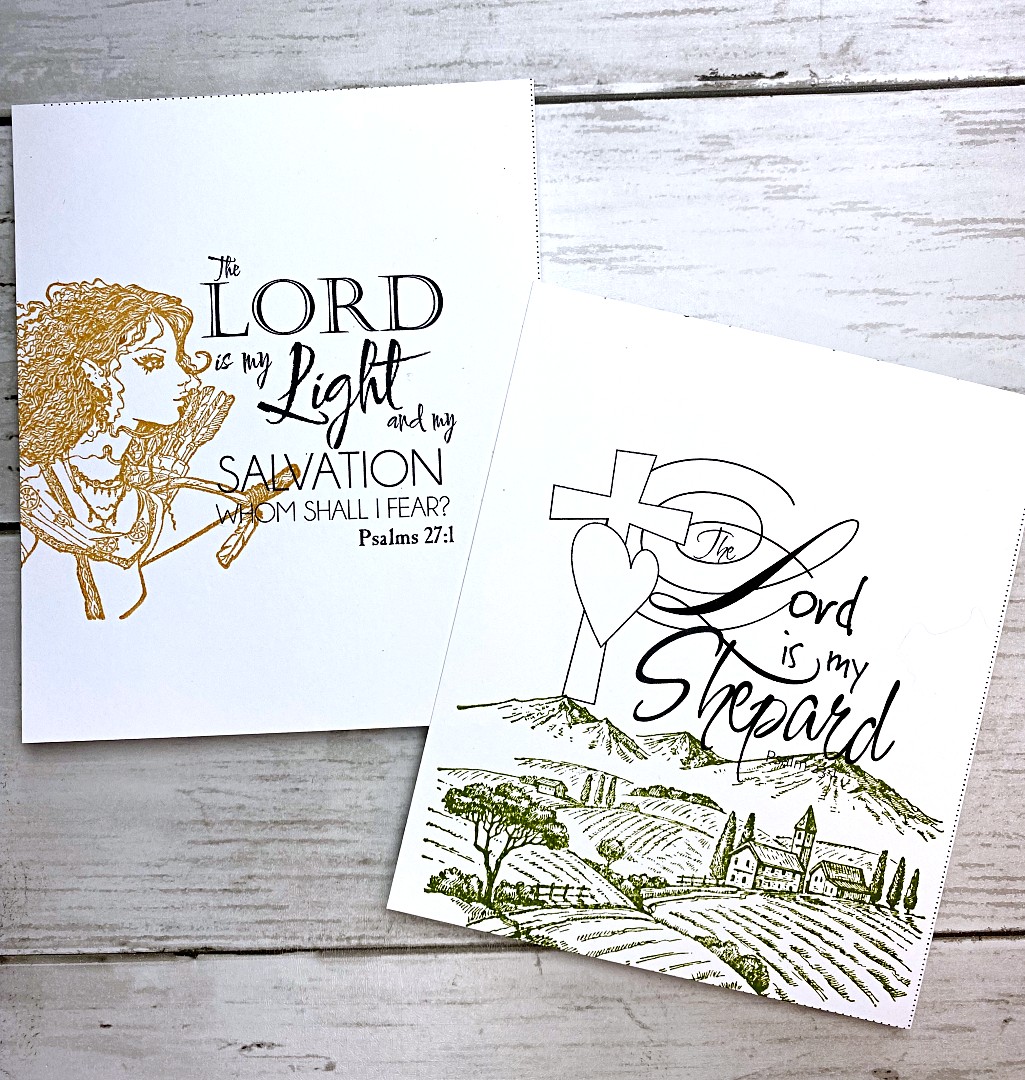 The cards above feature our Rolling Hills Vineyard Rubber Stamp and Elf Warrior Princess Rubber Stamp.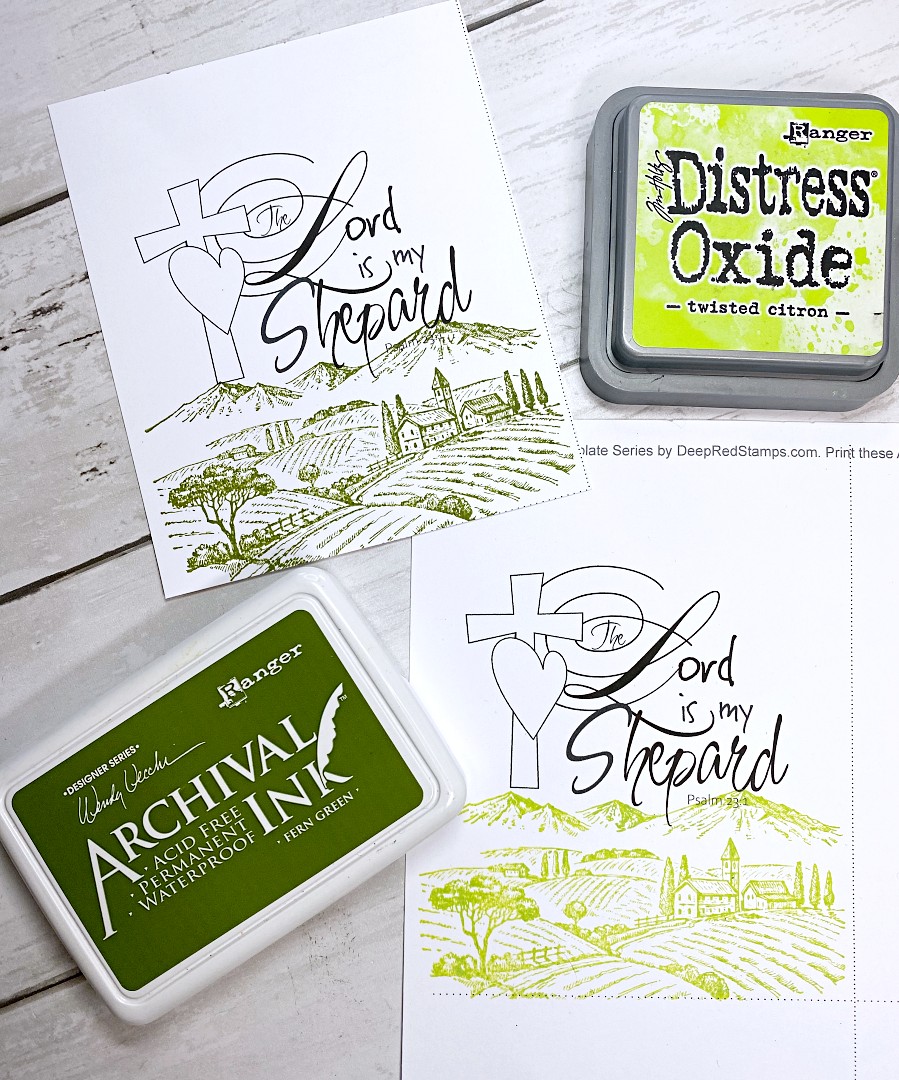 I have only begun with stamping on them. I plan to do more like doodling with markers. Use any color ink pads you have on hand and colored pencils and markers to further embellish.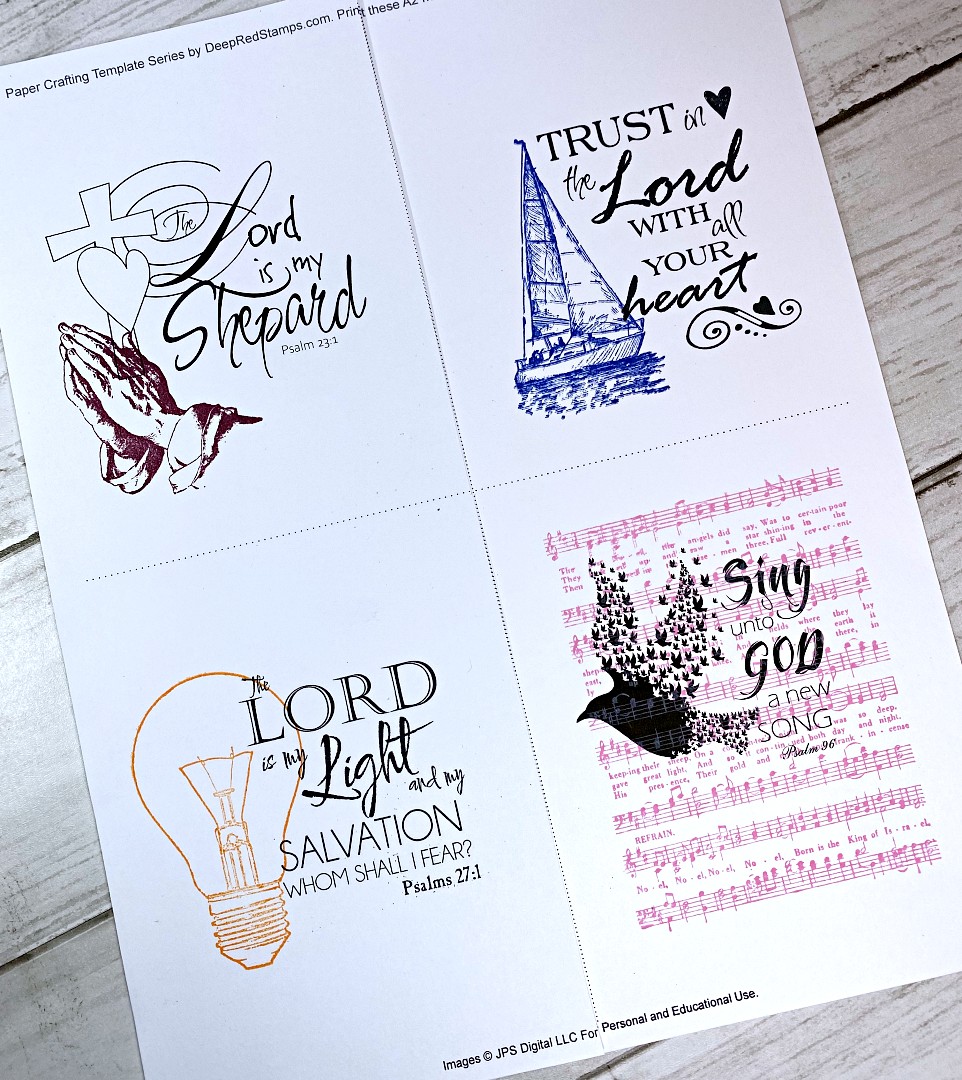 With this free template, you are able to print it out as many times as you wish. Above, I used our Sailing Rubber Stamp next to the Trust verse and Noel Music Background Rubber Stamp in Distress Oxide Kitsch Flamingo pink ink on the Sing verse. The lightbulb is from our stamp, Always Succeed and of course, Praying Hands Rubber Stamp.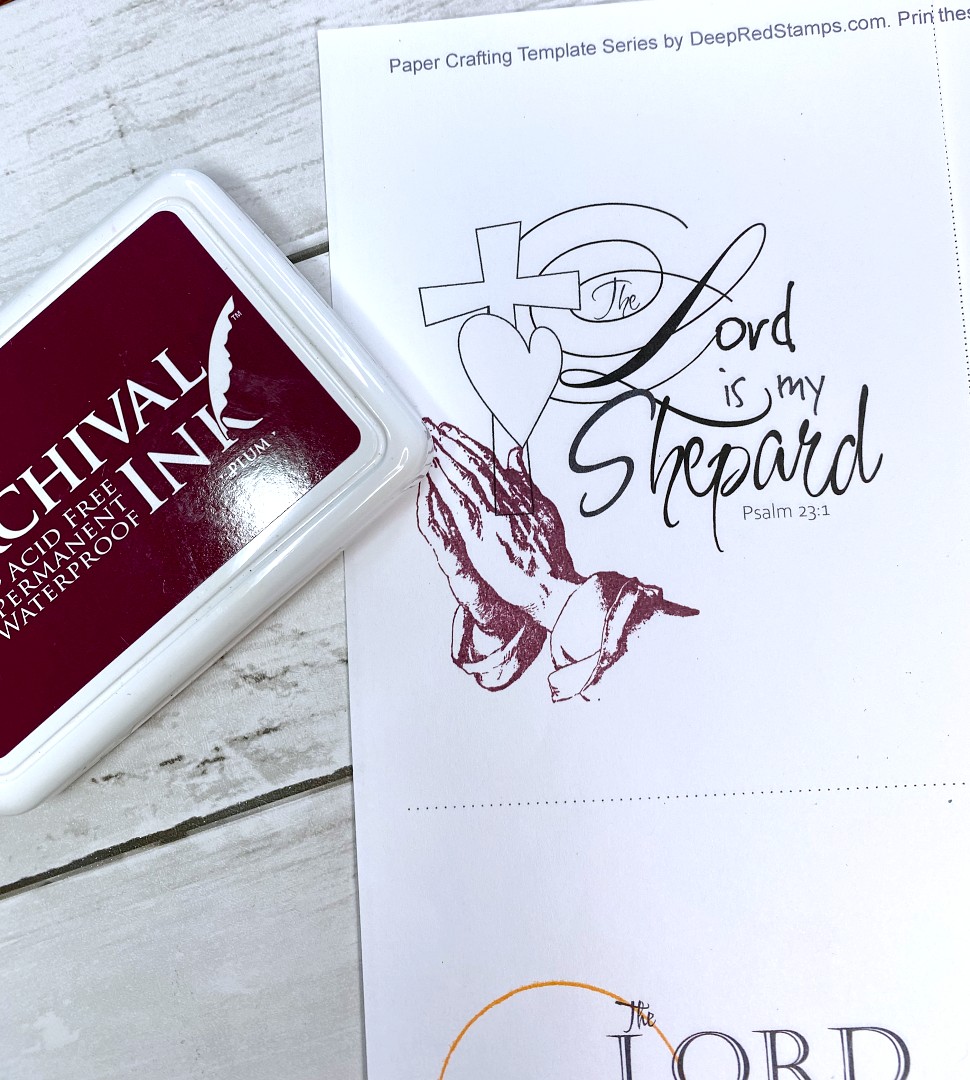 Above closeup of Praying Hands Rubber Stamp stamped in Archival Plum ink next to the Lord is my Shepard verse.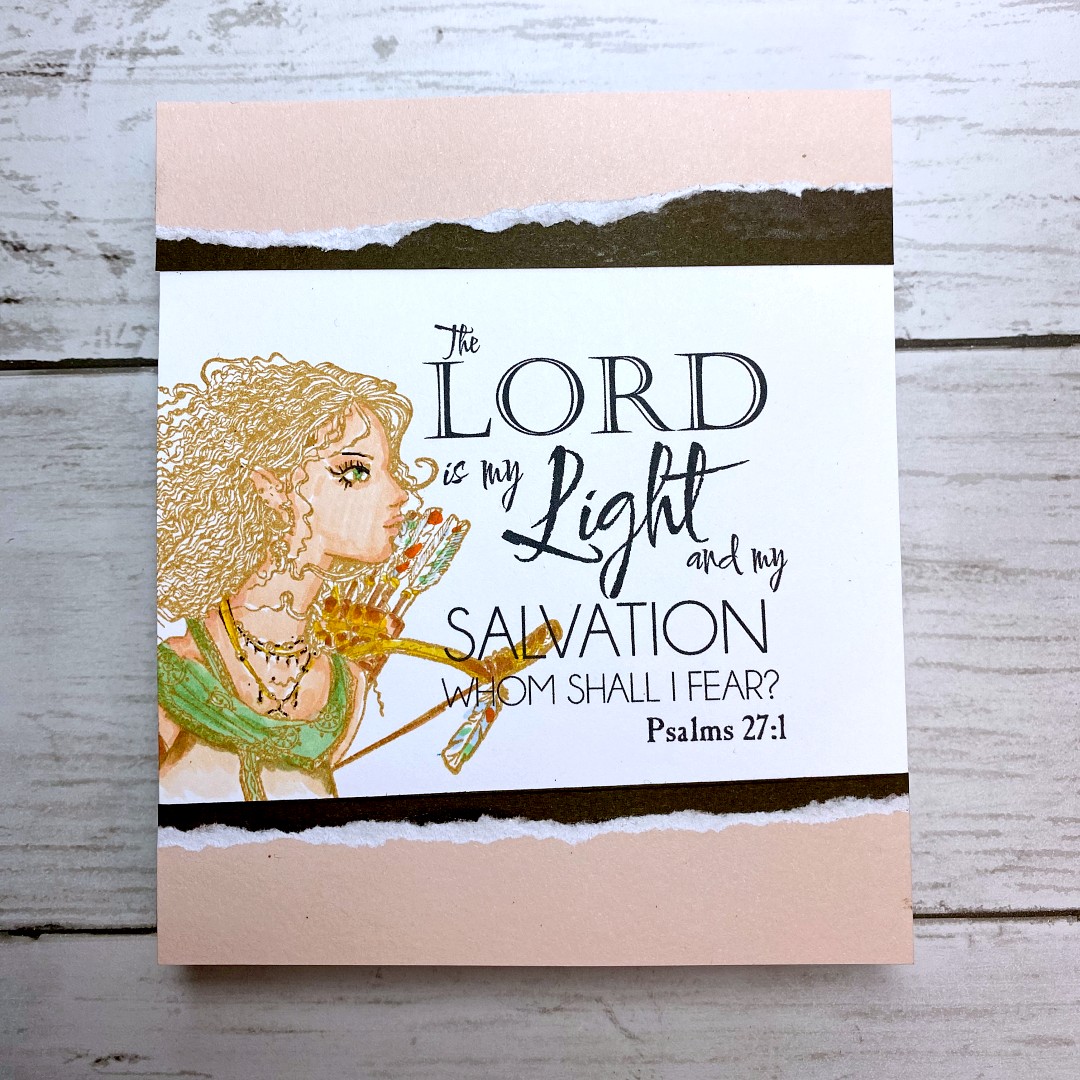 Additionally, you can cut out sections and make a handmade card. The possibilities are endless!
Please enjoy this free download, which is the first in a series. And if you like, share with us how you decorate your page (or cards)!