Posted by Deep Red Stamps by Susan J. on Apr 6th 2023
Having the right tools to brighten someone's day with a hand made card is easy with our Periwinkle Flowers Rubber Stamp and our Awesome Day Rubber Stamp. The Periwinkle design is a nice curved wrap around when stamped once, twice or more.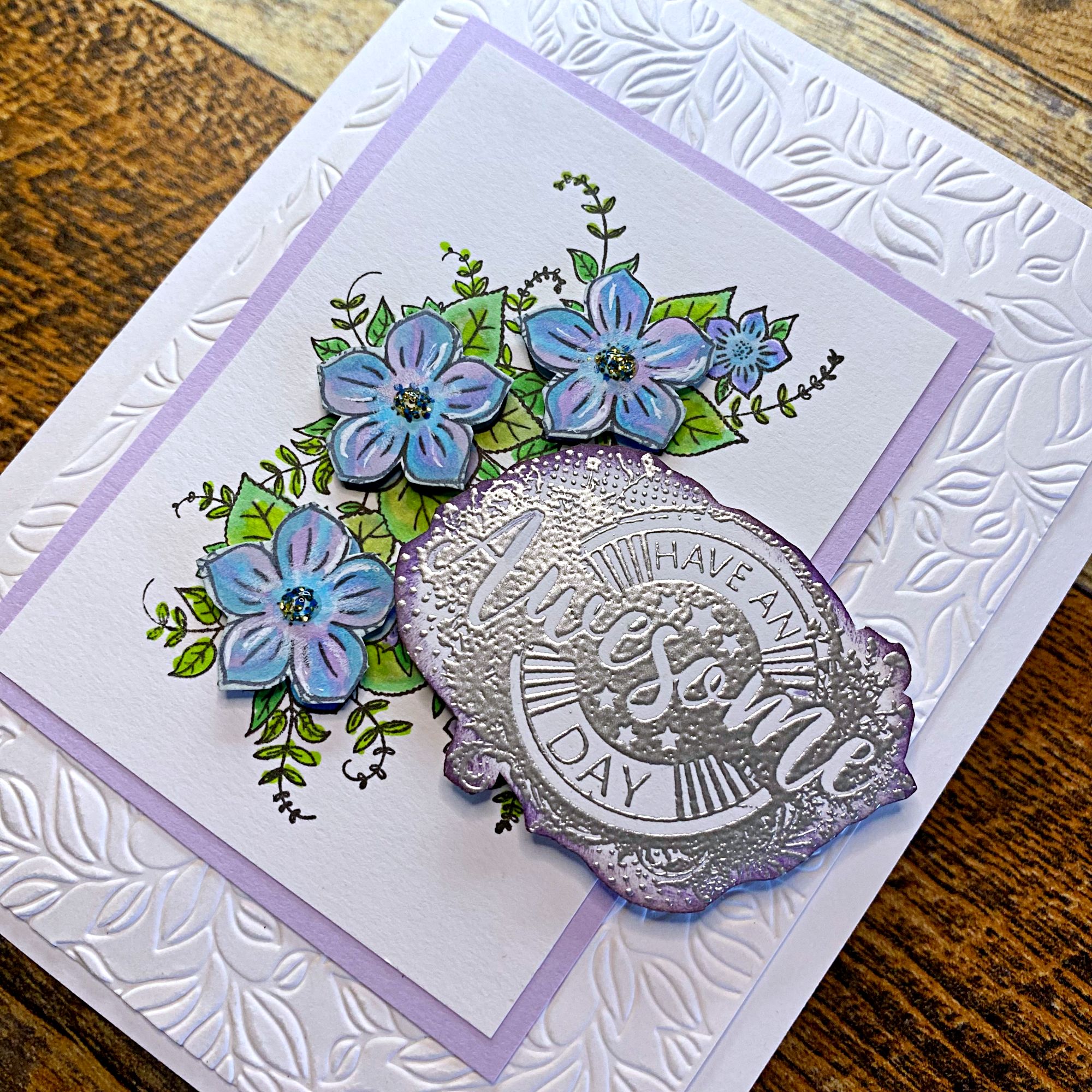 This is an easy A2 card and it goes perfect with any occasion!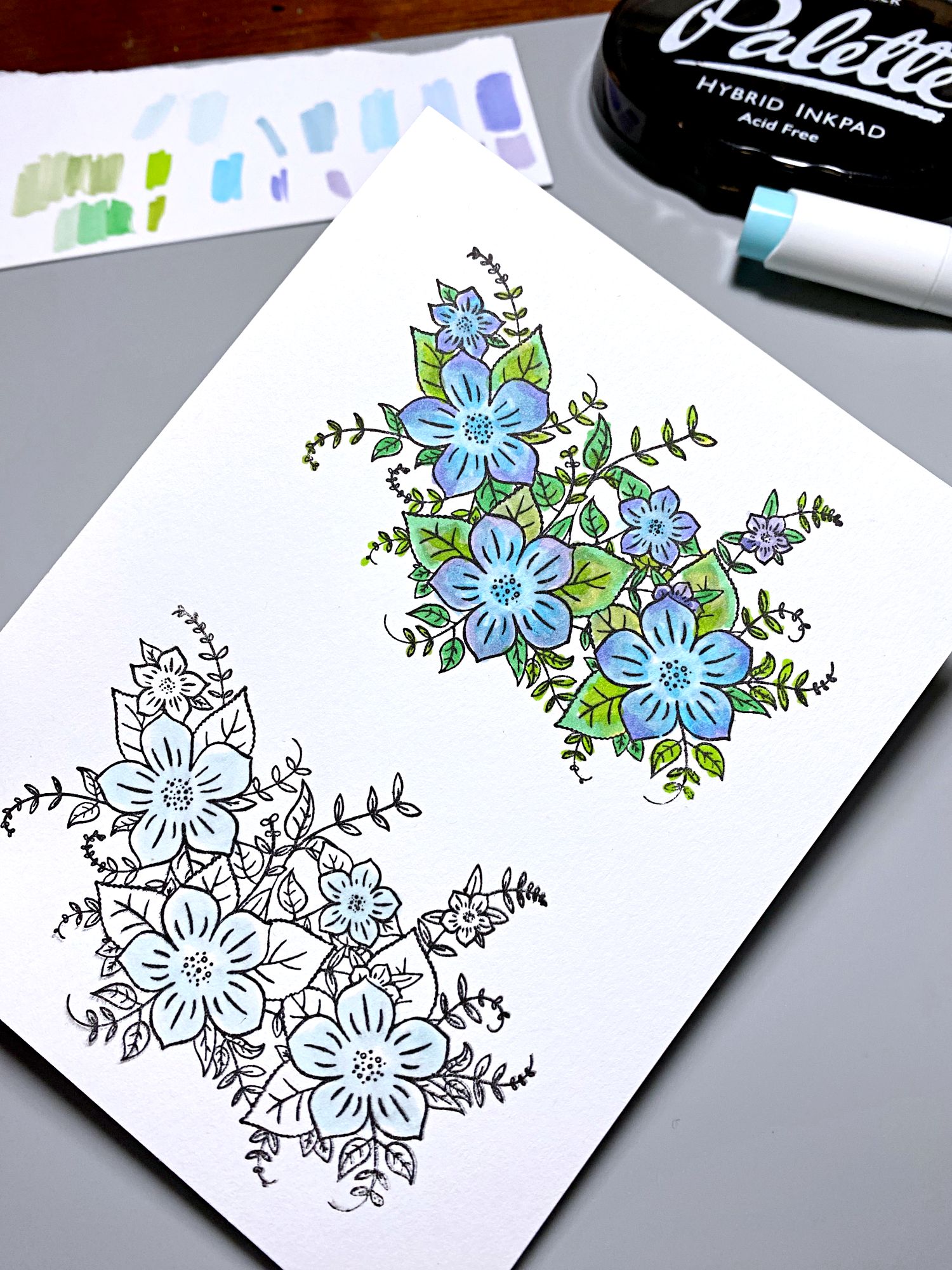 To get the 3D look, stamp the flowers 2x. Color in the 2nd stamping. (Optional to color in both sets of flowers).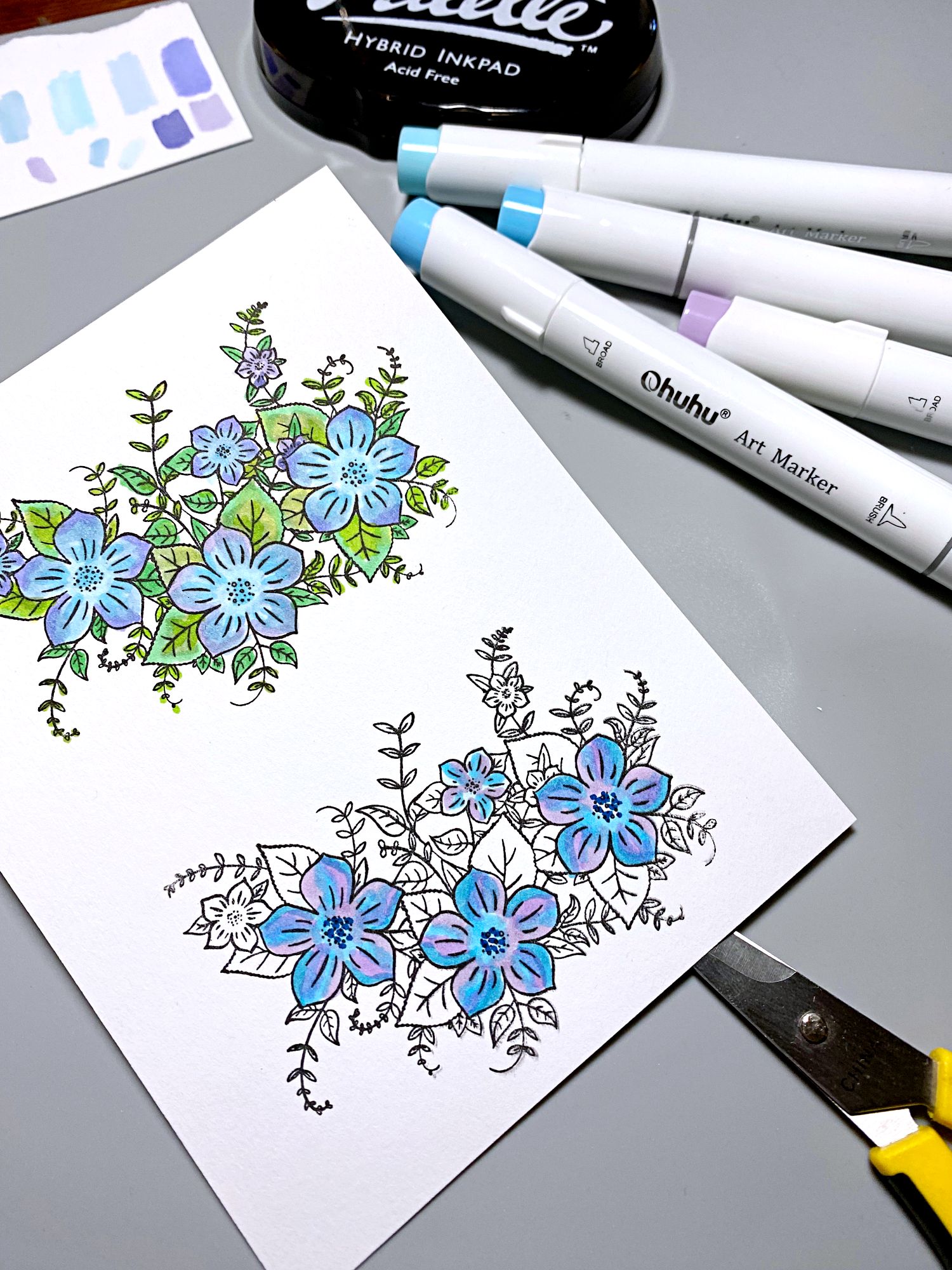 I chose to color in the flowers in blue and violets, but these flowers would look great in reds and pinks and well as yellow/orange coloring.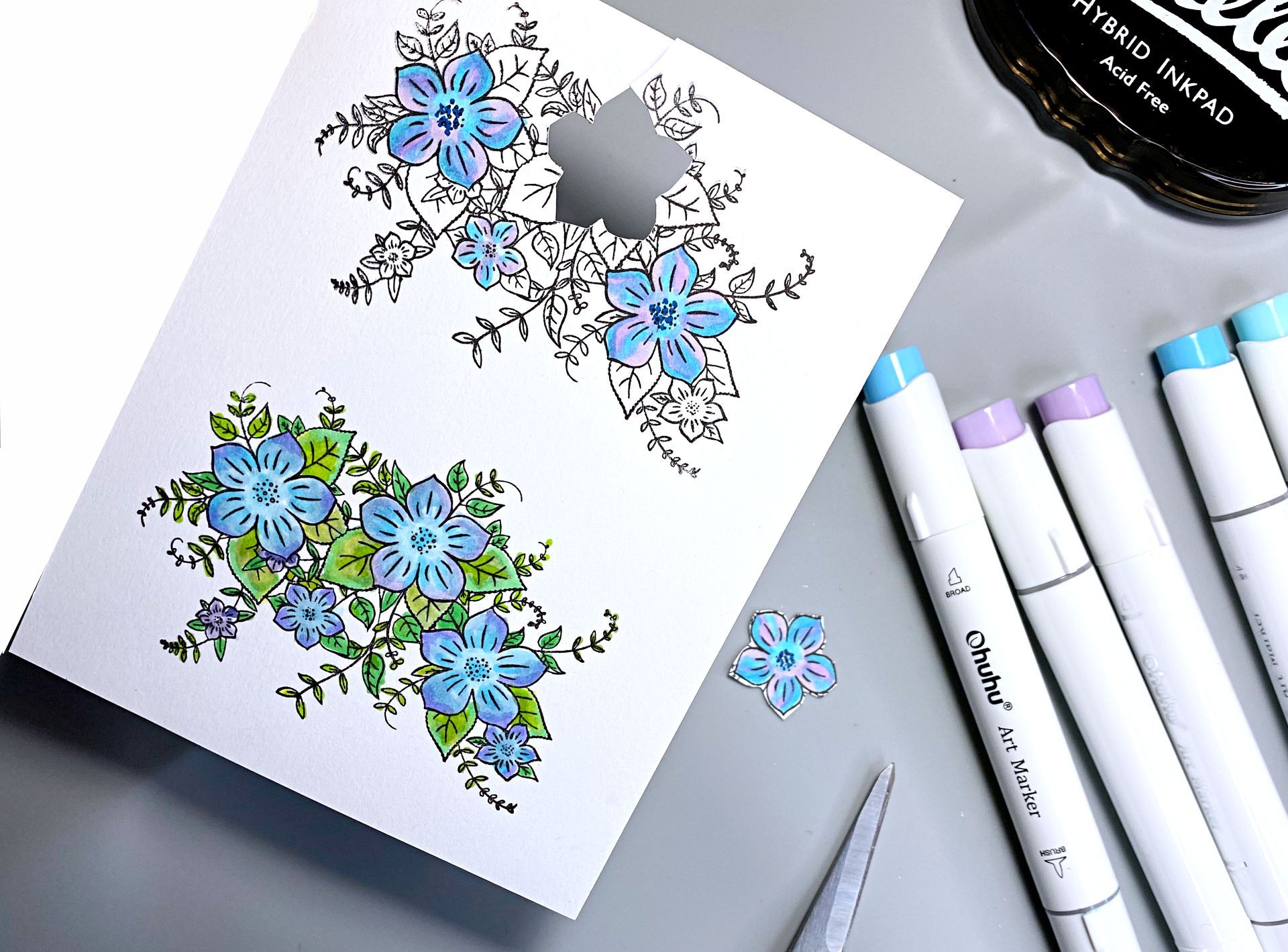 Cutout one set of flowers and paste them onto the other stamp design. Burnish the edges with blue ink and an ink blending tool (sponge).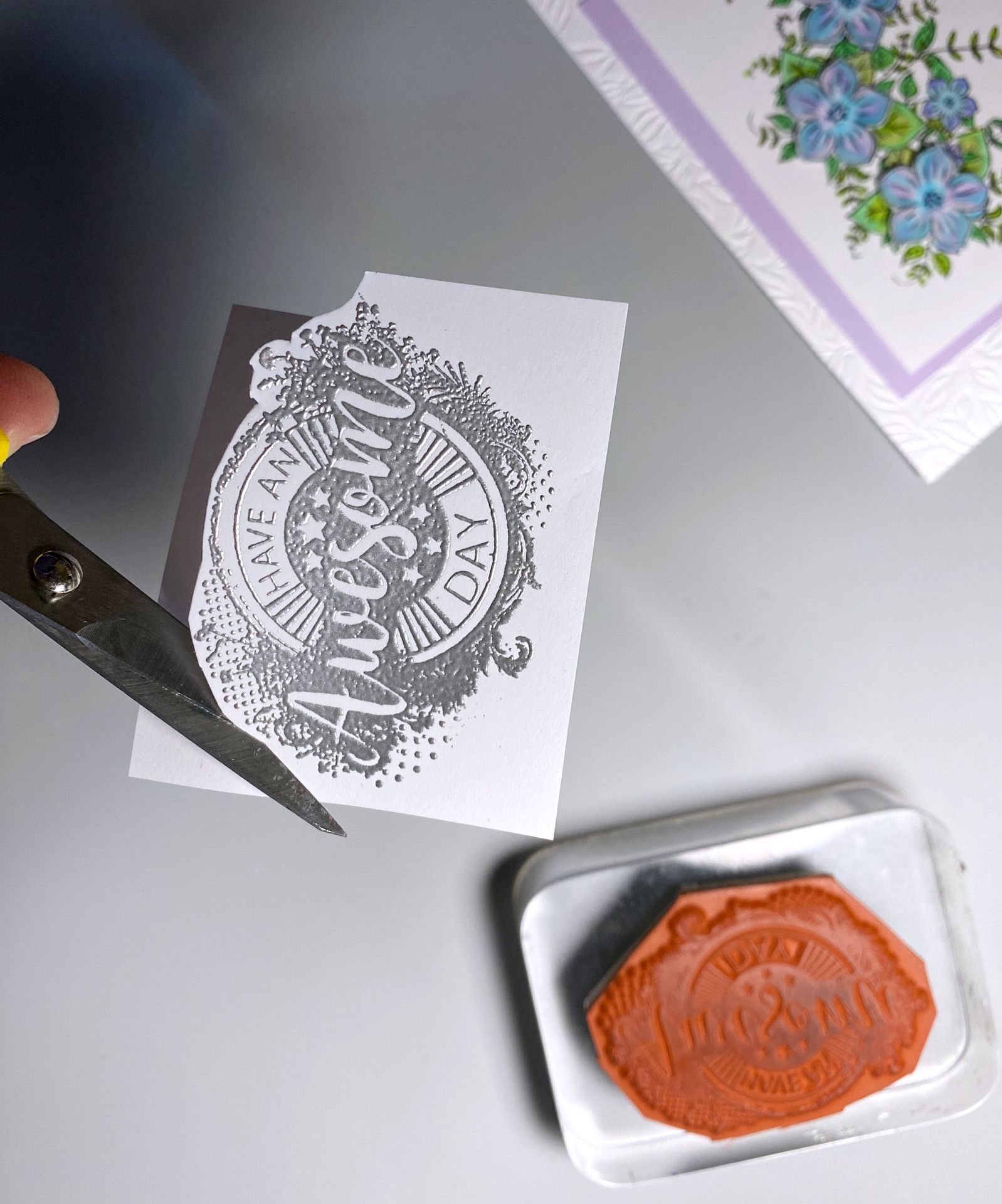 For the sentiment, just about any sentiment will work with these flowers. I am using our Awesome Day Rubber Stamp because it is a nice oval shape and fits perfectly in the crook of the flowers.
Stamp or emboss the design and fussy cut around the design. Having a pair of small scissors is always handy when crafting. Tip: keep them sharp by cutting a fine sandpaper.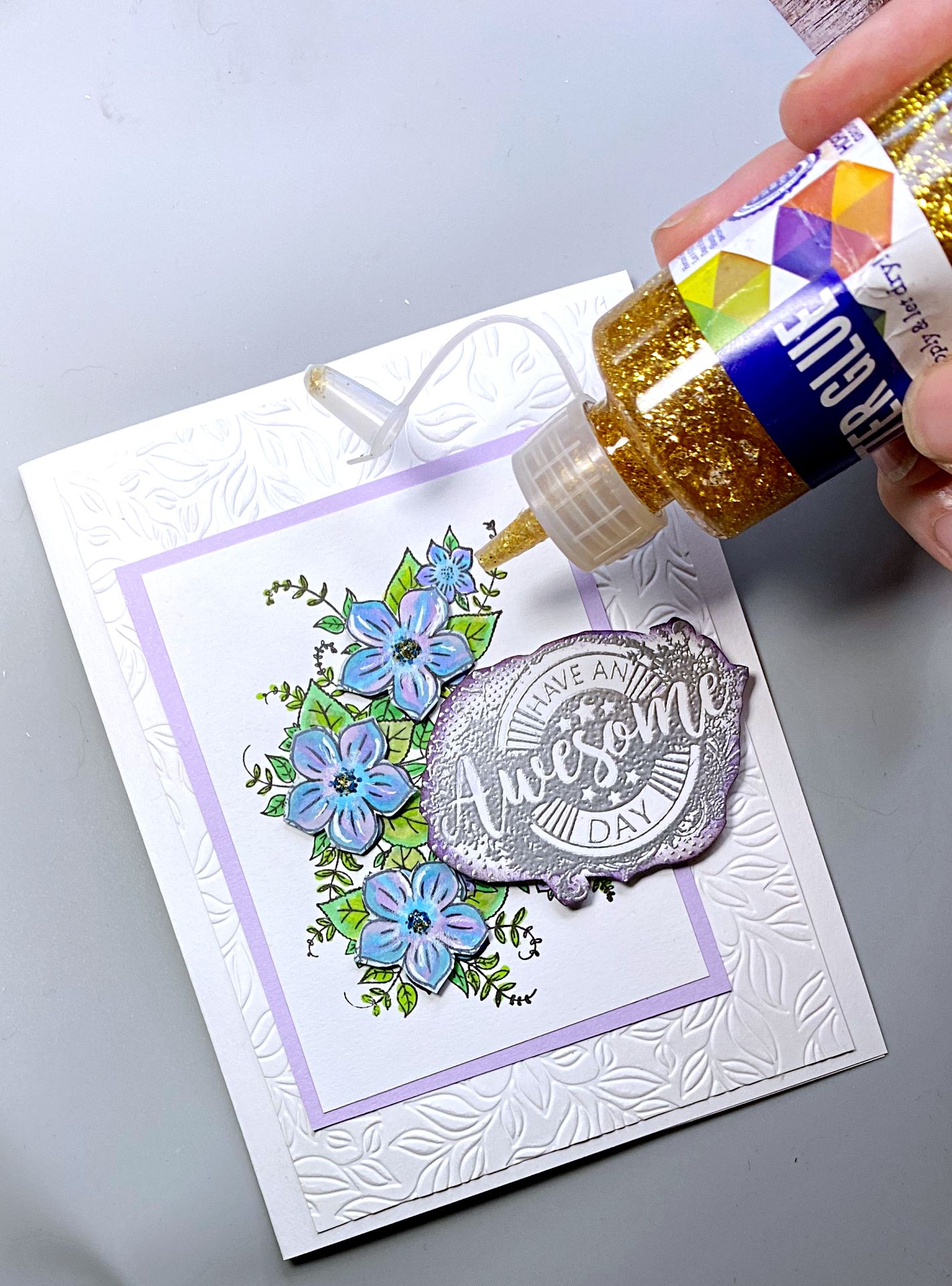 Add your favorite glitter glue or puff paint to the center of the blossoms.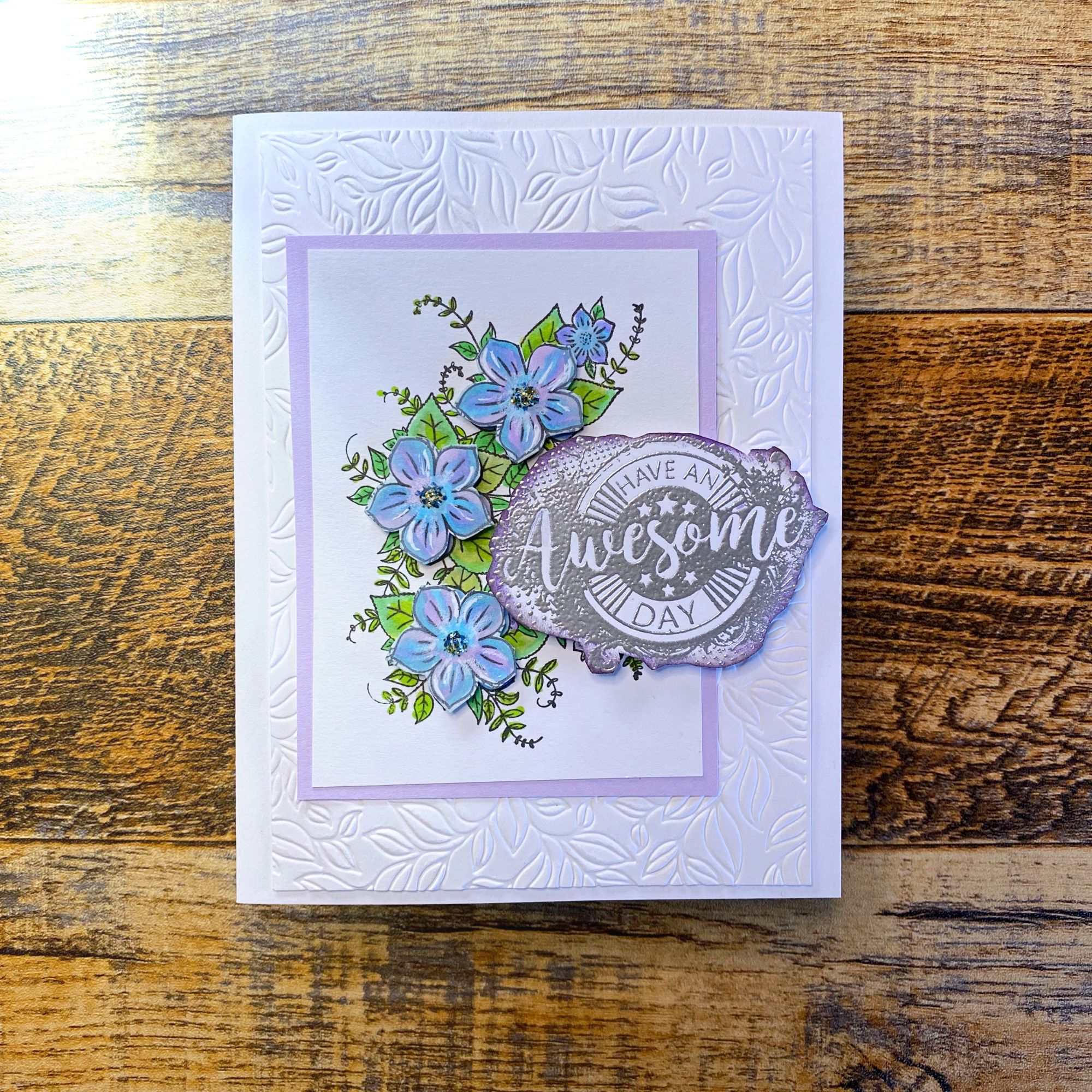 Add ink to the edges of the cutout Awesome Day design. This stamp features some neat distress marks like halftone and flourishes around the postal mark. Also, add a mat the design with purple hue paper, or match the colors based on your choice of flower colors. See all of our flower stamps here.