Posted by Susan J. Deep Red Stamps on Jul 26th 2022
If you're an ATC maker you will love this free template. I have created an ATC pocket that you can make to place inside a journal page, card or any mixed media project. The pocket is perfectly sized to accommodate a standard ATC (Artist Trading Card) which measures 2.5 inch x 3.5 inch.
Click here to download the free ATC pocket template:
https://www.jpsdigital.com/deepredstamps/downloads...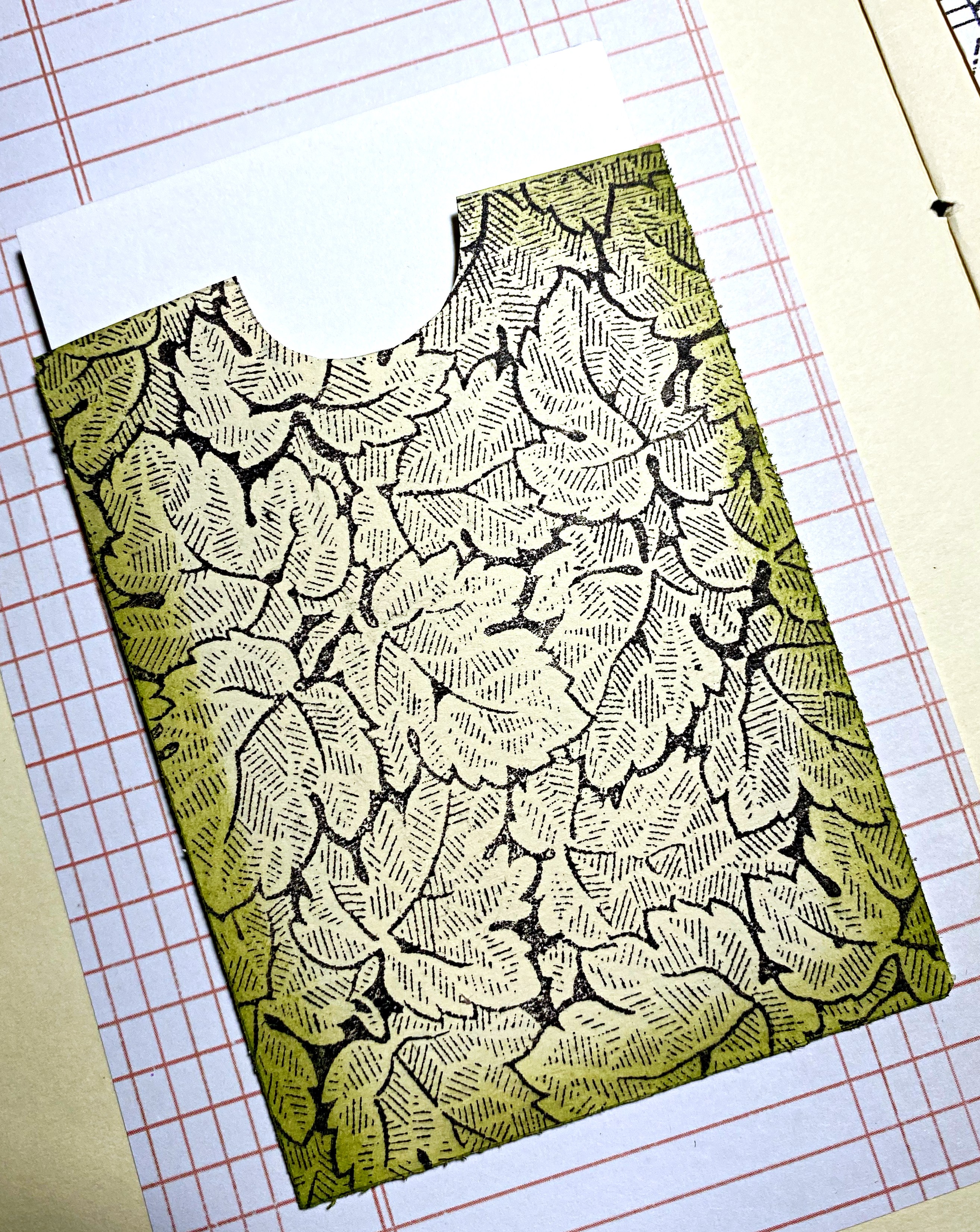 Decorating the front of this pocket has endless possibilities! I stamped our Grape Leaves Background Rubber Stamp in black ink and added a dark green ink along the edges with a sponge dauber. Any of our medium background stamps will work great, such as Sunflowers Background, Japanese Waves, Japanese Stars, Grunge Swirls, etc!
See our medium sized background stamps here.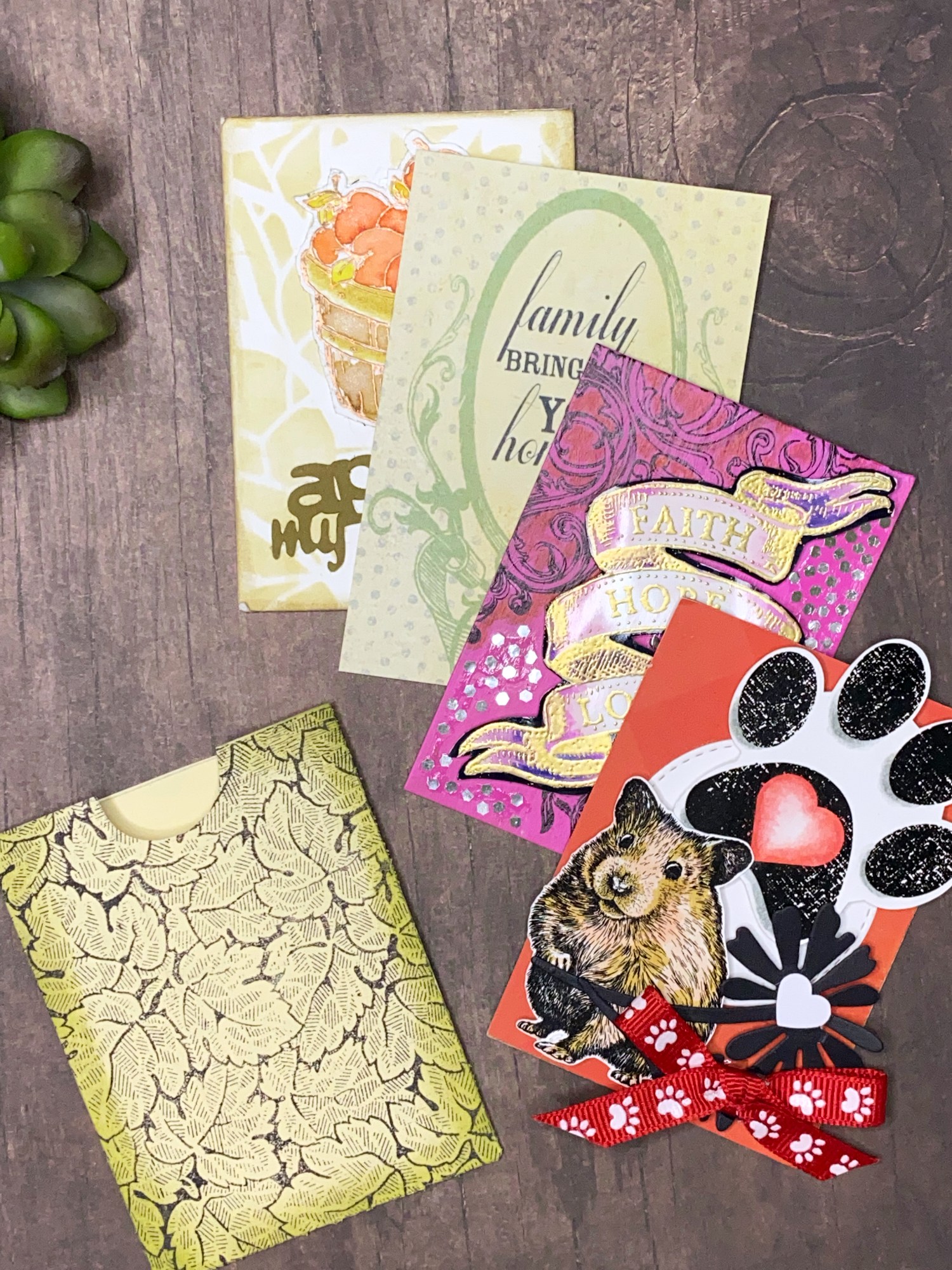 Another way to use the pocket can be just onto a handmade card and place paper die cut flowers or a simple note card in it.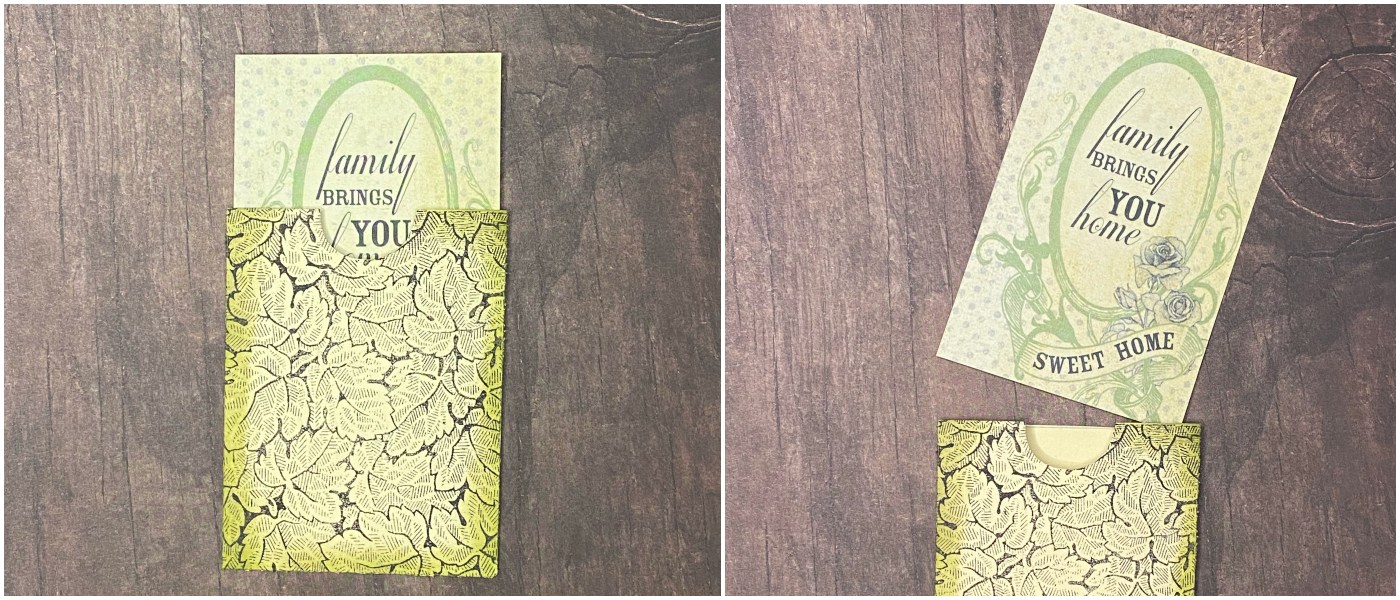 This template includes the pocket and a liner for the backing so you can place it anywhere.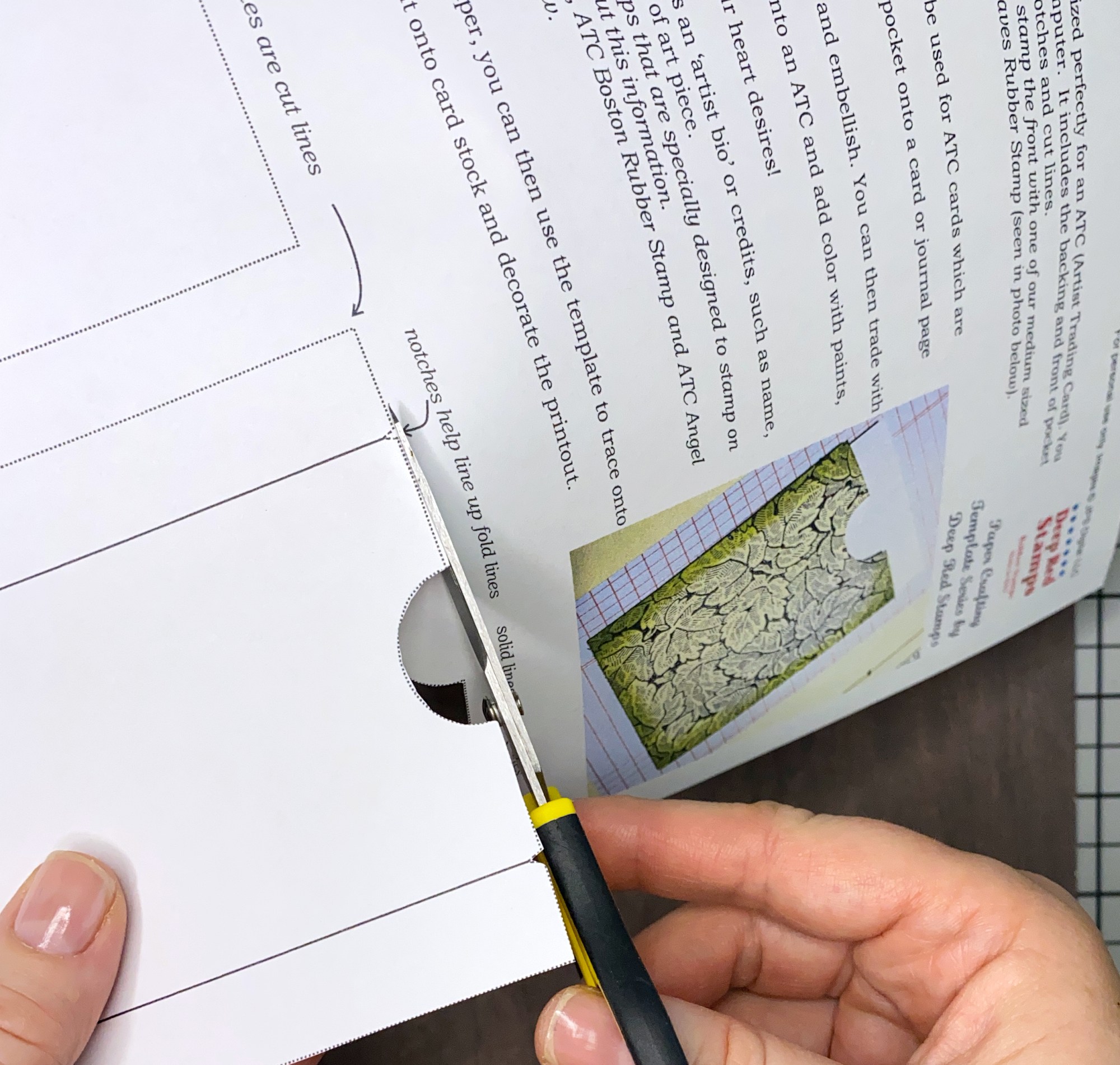 Once you print and cute out the template, use it to trace onto your preferred card stock.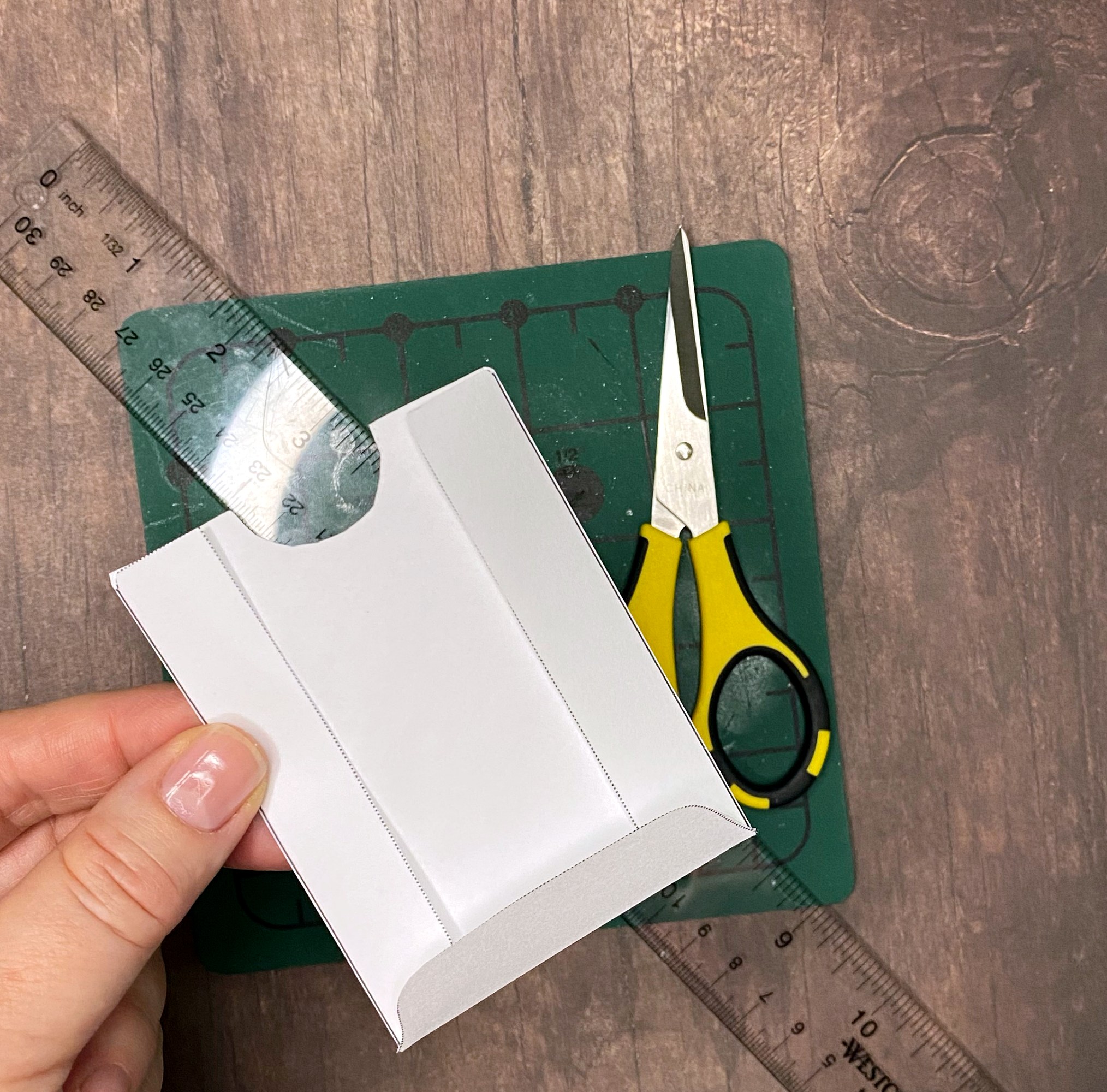 This template features notches to know where the fold lines are. Tip: use closed pair of scissors to create a fold.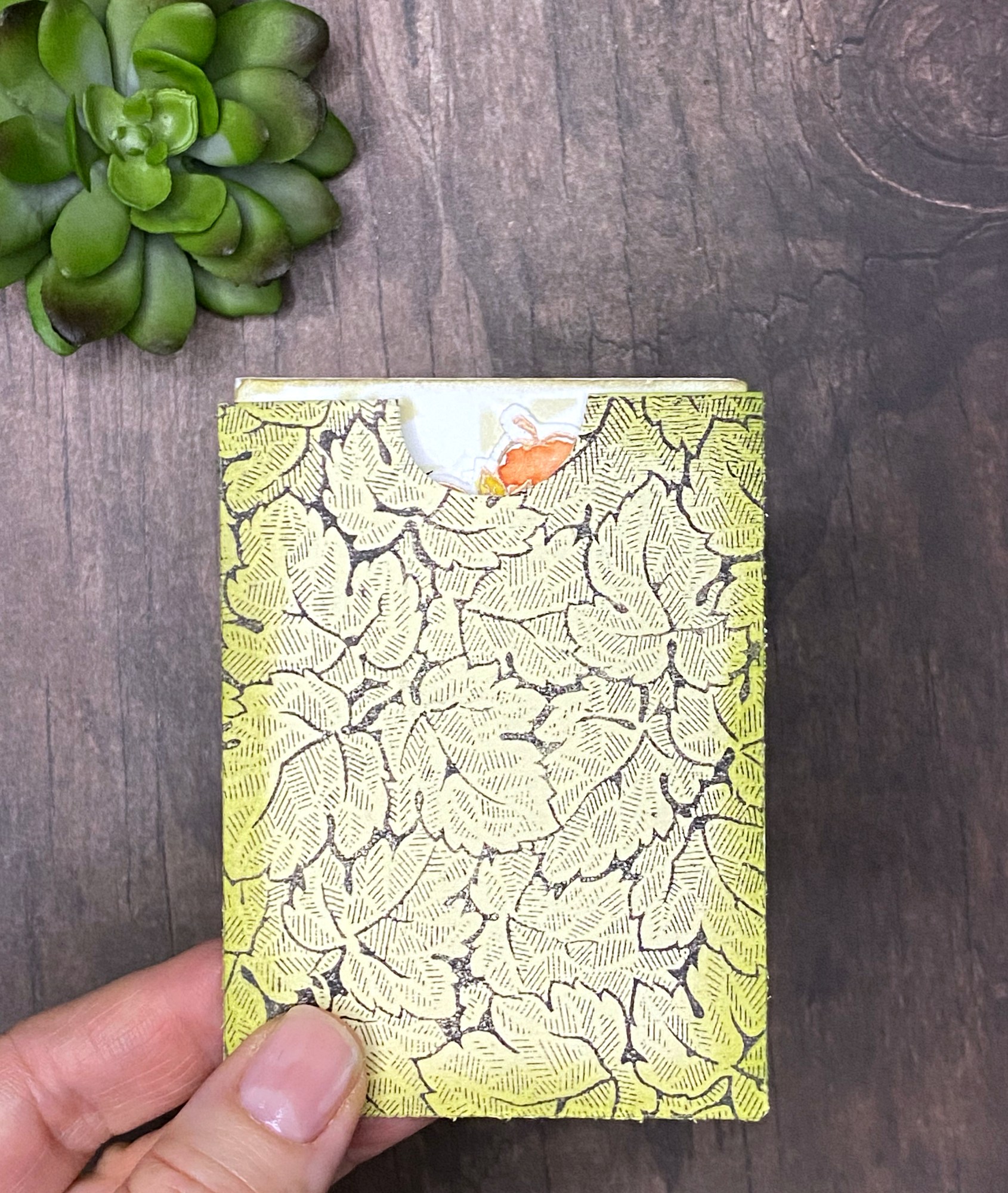 Before you fold up the front of the pocket, stamp a design on it. Also, keep the backing of the pocket (which is also included) as a seamless inside so the card slides in easily, i.e. glue folds to the outside of the back.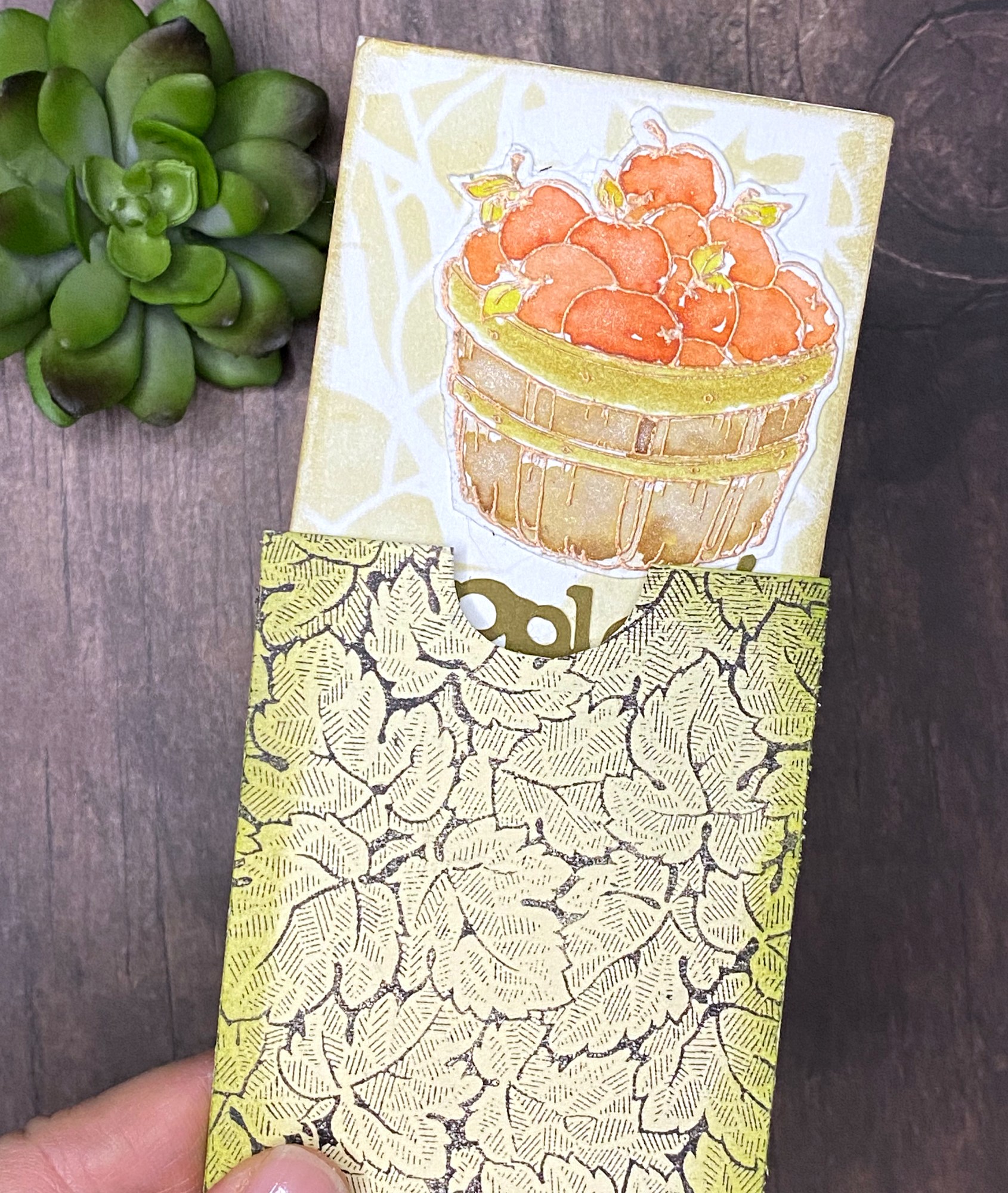 Above is an ATC designed by Cindy G. of Michigan featuring our Apple Harvest Rubber Stamp embossed in gold.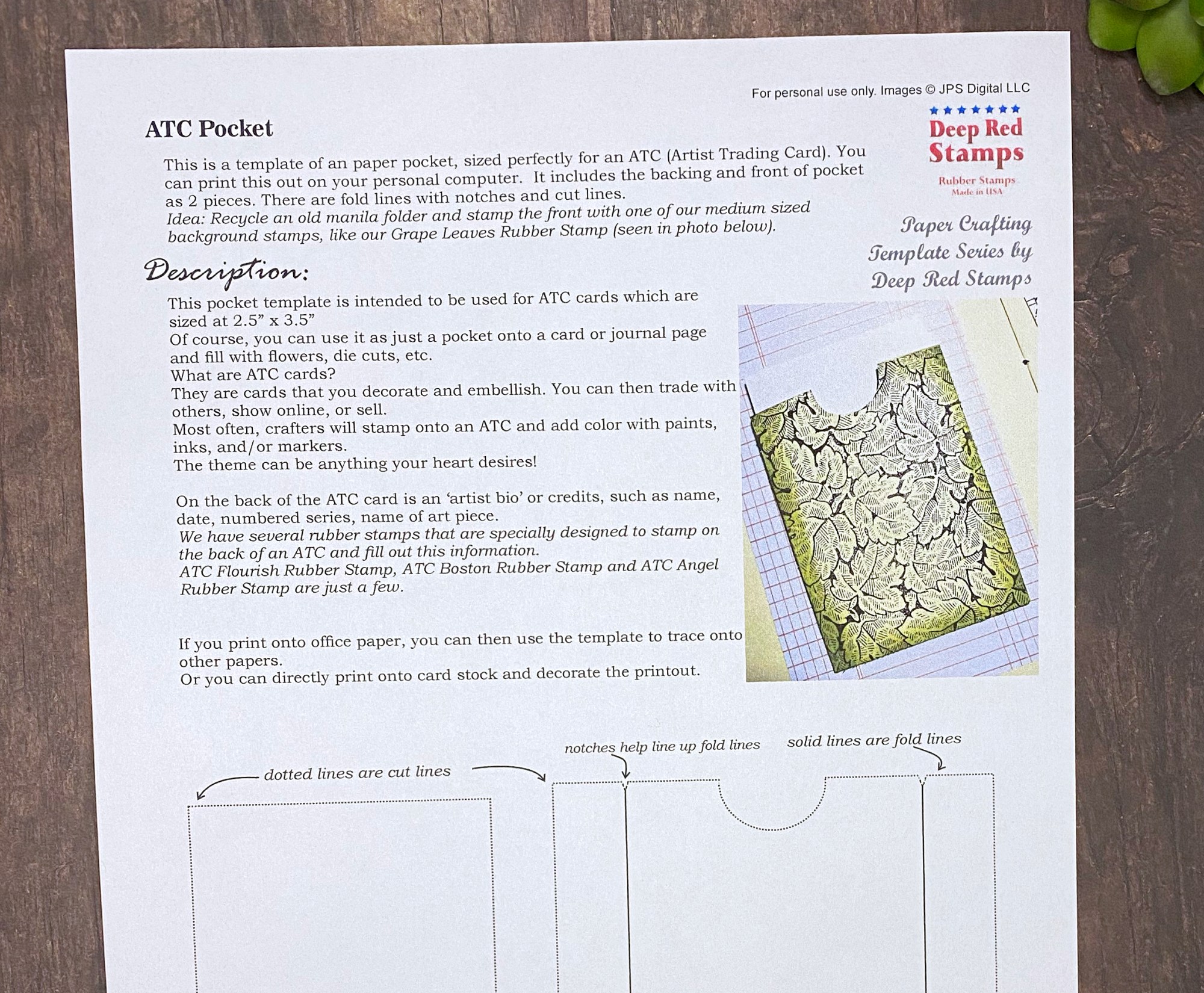 We also have rubber stamps that are specially designed to stamp on the back of ATC to fill out artist name, date, etc.
Stamps like: ATC Flourish Rubber Stamp, ATC Boston Rubber Stamp and ATC Angel Rubber Stamp to name a few.